No, Mr. Trump, we are not disloyal
Jews are not the 'other' in America
Once again, President Trump uses anti-Semitic tropes and dog whistles. Recently, Trump questioned Jewish Americans' loyalty to this country as if Jews are not Americans. His latest round of insults is deeply offensive.   
The Jewish community overwhelmingly votes Democratic in the United States.  In the 2016 presidential election, 71 percent of Jewish voters cast their ballots for the Democratic nominee, Hillary Clinton. In 2008, Jews voted 78 percent for Barack Obama. Trump, in comments to the press, suggested that Jews are disloyal because they vote Democratic—disloyal to America, to Israel and yes, to him. It is shocking.
The president is trafficking in anti-Semitism. It wasn't enough to bless Nazis marching in the streets of Charlottesville or demand that the Jewish community be grateful to him for his policies toward Israel. Trump's words and policies are filled with anti-Semitism, racism, xenophobia, homophobia, and Islamophobia.
The anti-Semitic trope that Jews are disloyal is an old one dating back centuries. It became the excuse for stirring up violence against the Jewish community in many places.  Whether in 15th century Spain leading to the Inquisition or ancient Rome, or Germany in the mid-20th century, the charge of disloyalty is a serious one.
Jews were always seen as "other."  Napoleon's France was the first time Jews were permitted the rights of citizenship. The Jews exiled from our homeland, the Land of Israel, by the Romans in the year 70 were never seen as native Italians, or Russians or Poles. Jews were "Other."
One of the most vivid examples of the charge of disloyalty was the case of French Army Captain Alfred Dreyfus. He was accused and convicted of treason in 1894 for passing army secrets and weapons to the Germans, even though he maintained his innocence. There was ample evidence that anti-Semitic officers concocted the story and that it was someone else who betrayed the country, not Dreyfus. And yet he was found guilty a second time, in 1899, and sentenced to life on Devil's Island. His case and his cause became symbolic for all the Jews of France who endured great anti-Semitism at the end of the 19th century and the beginning of the 20th century.
We, too, must not and cannot let Trump's trope about Jewish American loyalty slide by.  We must assert our position that Jews in America are not "other." We are proud American citizens who bring our Jewish values to our political outlook. We are not disloyal because we vote. Rather, we are patriots because we vote our conscience and our values.  Our loyalty is not to a party or to person. Our loyalty is to our country, the United States of America, and to our God.
Like many groups, the Jewish community has issues that are important to us. We are worried deeply by the attack on immigrants and refugees—having been both in recent memory.  We are worried deeply about climate change and the erosion of protections for wildlife and the earth because our religious teachings demand that we care for God's creation. We are worried deeply about the homeless and the failing safety net in this country because our tradition is to care for the poor, the widow, the orphan and stranger in our midst. 
Judaism teaches that it is the community that must help the poor and impoverished and sets up a system to do so.  We are worried about the security of our elections and the targeting of our free press as our tradition teaches that the word "truth" is one of God's names.  And yes, we are worried that our love for our ancient homeland, Israel, has been jeopardized by Trump and the GOP making it a political football, chipping away at the bipartisan support so necessary for America's strongest ally because of the shared values that we have with one another.
Mr. Trump, the Jewish community will continue to vote, continue to lift up our values and to call out your bigotry whenever it shows. And we will, as a Jewish community, unite more strongly in resisting your political tactics that seek to make Israel and the Jewish people a wedge issue in the upcoming political season.
LGBTQ+ community in Kharkiv braces for another winter at war
The LGBTQ+ community in Kharkiv, Ukraine, braces for another winter at war. The city is 30 miles from Russia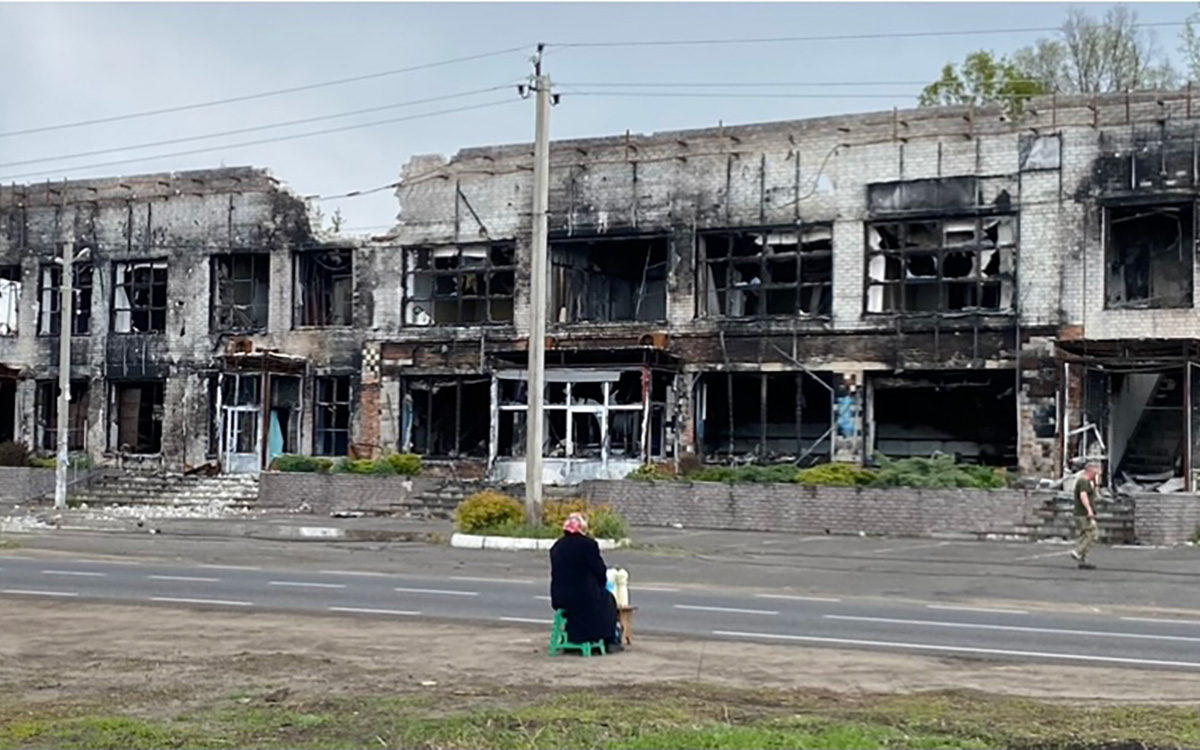 By Brian Dooley | KHARKIV, Ukraine — Only 30 miles from the Russian border, Kharkiv is Ukraine's second biggest city and was a key target of Russia's invasion in February last year, when it was almost encircled.
I have been reporting regularly from Kharkiv since last year's full-scale invasion, and the city is still often bombed by Russian missiles. United States government officials rarely come here because of the security situation. As temperatures plummet, Russia is targeting Ukraine's heating infrastructure.
It hopes to make life unbearable for people in Ukraine's cities and force another wave of mass movement out of Ukraine and into Poland and other European countries.
Attacks on Ukraine's energy grid have begun, and some communities in the city have been particularly vulnerable since Russia's invasion last year, and are facing a difficult winter.
Vasyl Malikov of the Kharkiv-based LGBTQI NGOs Alliance.Global and Spectrum Kharkiv has been distributing packages of hygiene goods, food and vouchers for humanitarian aid since last year. He helped to set up a new shelter for LGBTQI people and their relatives in the city.
"There are government shelters, and the authorities say they don't discriminate against who uses them, but we know from lived experience that these official shelters aren't always welcoming places for LGBTQI people. They feel vulnerable and are harassed there," Malikov said. "We thought about setting up a shelter last year, but the situation seemed too uncertain and it wasn't that easy to find premises, but we have gone ahead now and we can offer accommodation for up to 16 people to stay for up to three months."
Some of those in the shelter are fleeing areas of conflict on the front lines, others have fled domestic violence, and others have been driven away by families who refuse to accept them. Some people, in Kharkiv for medical appointments, stay for days, others stay for weeks or months.
The shelter is a large apartment that has a kitchen and a large room where workshops and social events are held. It is on a block near a metro station which, Malikov says, is a useful place to run to in case of heavy bombardments.
Crucially, a new generator has arrived, which should heat the shelter during power outages. It's a dual fuel model that can run on diesel or gas and costs around $2,000.
"This is a safe place for LGBTQI people and their families," explains Malikov. "We shouldn't have to set up our own facilities, the authorities should be doing this work, but we have to because they don't."
Other NGOs are also filling gaps that local authorities are failing to provide. The NGO Sphere has, since 2006 "been uniting women of Kharkiv, including lesbian and bisexual women."
Tucked in a small office near the city center, some of Sphere's activists described how their work has adapted to meet the challenges of the war.
"We've been providing aid for those forced to flee their homes because of the war," says Yevheniia Ilinska, a long-standing member of the organization. "We've raised money from abroad — including from LGBTQ+ groups — to distribute basic supplies. We've been handing out clothes, including socks, and have provided some to our military."
Sphere's activists say that beyond its obvious damage and destruction to the city, the war is causing "a social revolution:" many men are away from their homes fighting in the military, and many family dynamics are changing dramatically.
The activists fear a spike in domestic violence when soldiers return home, a phenomenon witnessed in other countries.
"The full-scale war significantly aggravates some of the problems that existed before, including gender-based domestic and sexual violence, and discrimination at work," Sphere notes on its website.
The war has also helped change some attitudes towards LGBTQ+ people in Ukraine. Last September, when the dangers from rocket attacks made an open-air parade impossible, Sphere helped organize a successful Pride event in the city's metro system.
"We dressed wearing national symbols and LGBT flags," says Ilinska. "And the public reception was very positive."
The reaction is more evidence of a positive shift since last year's invasion in public attitudes towards LGBTQ+ people, in part because the community's contribution to the war effort is increasingly seen and valued. Hopes are high that Ukraine will soon legalize same-sex civic partnerships, and eventually same-sex marriages.
But for now, the cold is an immediate challenge. Sphere is raising funds to offer locals a safe place so that "in the event of rocket attacks and power outages, LGBTQ+ people will be able to stay warm indoors, have a hot drink, take a shower, and do laundry," says Ilinska.
"We're constantly adapting our work," says Ilinska. "Adapting our advocacy and our public events, and our projects on targeting humanitarian aid. Kharkiv is changing and so are we, we have to react to this dramatic crisis, to the invasion, and we're proving that we and our community can resist," she said.
For more, see Human Rights First's new report, Ukraine's Winter War, written by Maya Fernandez-Powell and myself.
***********************************************************************************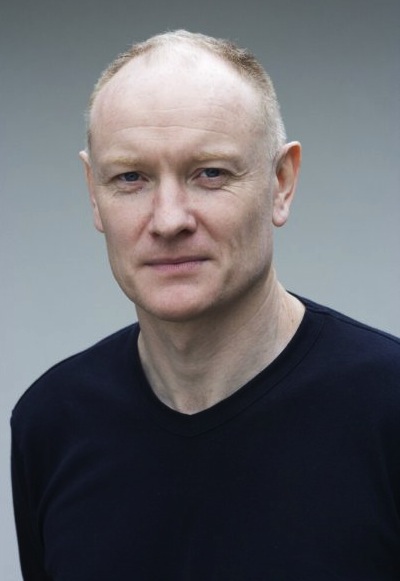 Brian J. Dooley is an Irish human rights activist and author. He is Senior Advisor at Washington DC-based NGO Human Rights First. He is a visiting scholar at University College, London (UCL). He is also a prominent human rights voice on Twitter (@dooley_dooley).
From April 2020 to March 2023 he was Senior Advisor to Mary Lawlor, the United Nations Special Rapporteur on the situation of human rights defenders. He served for eight years as an advisory board member of the Gulf Centre for Human Rights, and was a visiting scholar at John Jay College, City University of New York 2022-2023, and at Fordham University Law School in New York 2019–2020