No, Mr. Trump, we are not disloyal
Jews are not the 'other' in America
Once again, President Trump uses anti-Semitic tropes and dog whistles. Recently, Trump questioned Jewish Americans' loyalty to this country as if Jews are not Americans. His latest round of insults is deeply offensive.   
The Jewish community overwhelmingly votes Democratic in the United States.  In the 2016 presidential election, 71 percent of Jewish voters cast their ballots for the Democratic nominee, Hillary Clinton. In 2008, Jews voted 78 percent for Barack Obama. Trump, in comments to the press, suggested that Jews are disloyal because they vote Democratic—disloyal to America, to Israel and yes, to him. It is shocking.
The president is trafficking in anti-Semitism. It wasn't enough to bless Nazis marching in the streets of Charlottesville or demand that the Jewish community be grateful to him for his policies toward Israel. Trump's words and policies are filled with anti-Semitism, racism, xenophobia, homophobia, and Islamophobia.
The anti-Semitic trope that Jews are disloyal is an old one dating back centuries. It became the excuse for stirring up violence against the Jewish community in many places.  Whether in 15th century Spain leading to the Inquisition or ancient Rome, or Germany in the mid-20th century, the charge of disloyalty is a serious one.
Jews were always seen as "other."  Napoleon's France was the first time Jews were permitted the rights of citizenship. The Jews exiled from our homeland, the Land of Israel, by the Romans in the year 70 were never seen as native Italians, or Russians or Poles. Jews were "Other."
One of the most vivid examples of the charge of disloyalty was the case of French Army Captain Alfred Dreyfus. He was accused and convicted of treason in 1894 for passing army secrets and weapons to the Germans, even though he maintained his innocence. There was ample evidence that anti-Semitic officers concocted the story and that it was someone else who betrayed the country, not Dreyfus. And yet he was found guilty a second time, in 1899, and sentenced to life on Devil's Island. His case and his cause became symbolic for all the Jews of France who endured great anti-Semitism at the end of the 19th century and the beginning of the 20th century.
We, too, must not and cannot let Trump's trope about Jewish American loyalty slide by.  We must assert our position that Jews in America are not "other." We are proud American citizens who bring our Jewish values to our political outlook. We are not disloyal because we vote. Rather, we are patriots because we vote our conscience and our values.  Our loyalty is not to a party or to person. Our loyalty is to our country, the United States of America, and to our God.
Like many groups, the Jewish community has issues that are important to us. We are worried deeply by the attack on immigrants and refugees—having been both in recent memory.  We are worried deeply about climate change and the erosion of protections for wildlife and the earth because our religious teachings demand that we care for God's creation. We are worried deeply about the homeless and the failing safety net in this country because our tradition is to care for the poor, the widow, the orphan and stranger in our midst. 
Judaism teaches that it is the community that must help the poor and impoverished and sets up a system to do so.  We are worried about the security of our elections and the targeting of our free press as our tradition teaches that the word "truth" is one of God's names.  And yes, we are worried that our love for our ancient homeland, Israel, has been jeopardized by Trump and the GOP making it a political football, chipping away at the bipartisan support so necessary for America's strongest ally because of the shared values that we have with one another.
Mr. Trump, the Jewish community will continue to vote, continue to lift up our values and to call out your bigotry whenever it shows. And we will, as a Jewish community, unite more strongly in resisting your political tactics that seek to make Israel and the Jewish people a wedge issue in the upcoming political season.
News Flash: LGBTQ teens don't use litter boxes at school
Michigan Republican Party leader pushes outrage for political gain in ridiculous anti-LGBTQ+ claim against a school system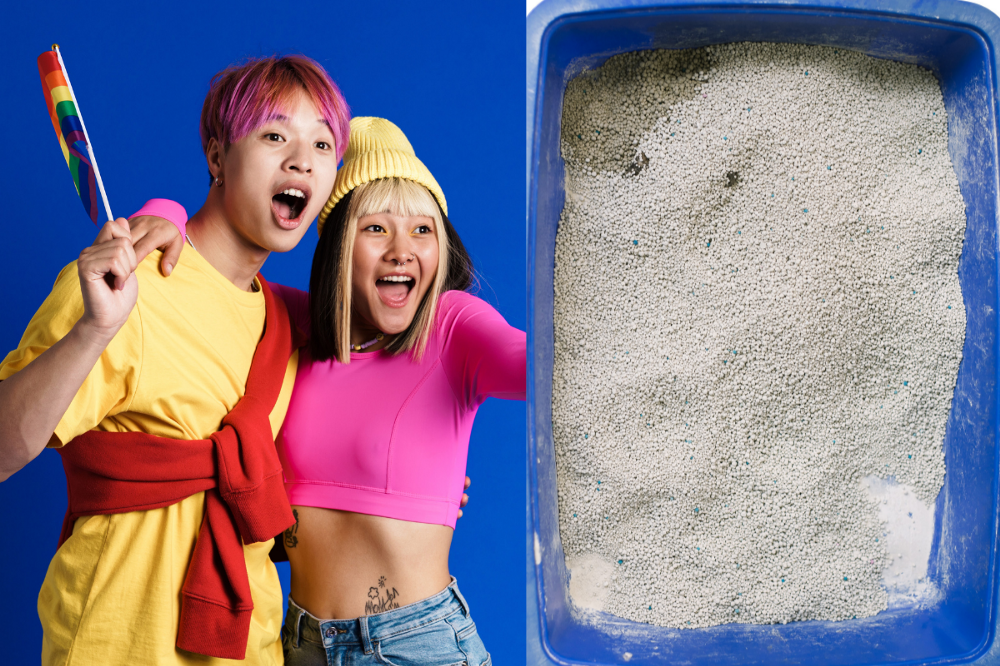 By James Finn | BAY CITY, Mi. – "Let me be clear in this communication," wrote Michigan school superintendent Michael Sharrow. "There is no truth whatsoever to this false statement/accusation! There have never been litter boxes within MPS schools."
Sharrow, who runs Midland Public Schools near Bay City, Michigan, told reporters he felt embarrassed and astonished he had to email parents, some of whom were outraged about false reports that LGBTQ students who "identify as cats" were being provided litter boxes to relieve themselves on school premises.
When I saw this story in MLive the other day, I laughed, but when I dug down, I lost my sense of humor pretty darn quick, especially when I realized the co-chair of the Michigan Republican Party is validating this crass falsehood.
The false reports began when Lisa Hansen showed up, "furious," at a January 18 school board meeting saying some students were using a litter box in at least one of the unisex restrooms made available for transgender kids: "I am really disturbed by that! I know it's going on nationwide. I know it is. It's part of the agenda that's being pushed. I don't even want to understand it."
You can listen to her ravings at the 32:49 mark of this video:
Going by Hansen's comments, she's conflating stories about "furries," people who roleplay being animals, with LGBTQ identities. While it's true LGBTQ teens are somewhat more likely than cis/straight teens to be involved in "furry" subculture on the Internet, "furry" is not an identity, it's a game.
People identifying as cats and demanding rights is not a thing anywhere outside the fevered imaginations of folks who can't wrap their minds around the fact that trans people and experiences have been part of the common human experience for millenia. Conservatives often object to transgender equality by claiming people might eventually identify as animals and demand to be treated as animals.
When we LGBTQ people hear that, our jaws drop.
Newsbreak: The world is not ending because trans people are finally winning a little dignity and equity. To misquote Bill Murray's laugh line in Ghostbusters, dogs and cats are not about to start living together in sin. That ought to be the end of this discussion. I shouldn't be writing about this at all, but the Republican Party blew it up on purpose to enrage parents.
Why is the Michigan Republican Party amplifying Hansen's falsehood?
Somehow, Michigan Republican Party Co-Chair Meshawn Maddock heard Hansen's wild accusation, and without contacting Superintendent Sharrow or doing any investigation, posted it on January 20 to her Facebook page as a fact:
Kids who identify as 'furries' get a litter box in the school bathroom. Parent heroes will TAKE BACK our schools.
A few people on Facebook laughed at her for being gullible, but she quickly disabled comments. Her post received wide distribution, and some conservative parents are even more outraged over LGBTQ equity in public schools than they were before.
What did Maddock do after Sharrow sent out the (obvious) news that no MPS schools offer litter boxes to kids?Apologize? Retract? Take the false post down? Nope, it's still up, still getting distribution, still pissing off "hero parents" responding to her call to arms.
That has to be what she wants.
She's a powerful, educated, sophisticated woman with a long history as a state Republican official. She knows her post is enraging people; she doesn't care that it's false, only that it furthers her agenda: demonizing LGBTQ people for political gain.
Parents all over Michigan, like in most of the rest of the country, have been storming school boards demanding the banning of books that address race, LGBTQ people, or other marginalized communities. Just this morning, The Guardian revealed that the trend is accelerating, that is centrally funded by deep pocket donors, and that the Republican Party sees anti-LGBTQ sentiment as a principal political haymaker this year.
US conservatives linked to rich donors wage campaign to ban books from schools
Conservative groups across the US, often linked to deep-pocketed rightwing donors, are carrying out a campaign to ban…www.theguardian.com
LGBTQ books are disappearing from schools and libraries
For now, conservative forces that want to erase LGBTQ people in public schools are winning. Parents are circulating lists of books they say are objectionable or "pornographic," and those books are vanishing. School boards are ordering them removed from shelves "for evaluation," and promising parents to consult them before putting them back.
Sadie Seroxcat has just published a comprehensive summary of the situation in Counter Arts, where she lists specific books being banned and discusses successful efforts in Texas to remove them from schools.
Most objectionable to me and other LGBTQ advocates is that books being branded as pornographic or inappropriate are nothing of the sort. Conservative parents seem to find any mention of gay or trans truths unacceptable, no matter how tasteful, positive, or uplifting.
One book topping the list of bans is Lawn Boy, which I bought and read after parents all over the country condemned it as "pornography" that promotes pedophilia. I found nothing of the sort. Jonathan Evison's novel isn't even, properly speaking, gay themed.
I wrote this about Lawn Boy in a review for The Book Cafe:
This novel is neither liberal nor conservative, neither Red State friendly nor Blue State friendly. Whatever you might think about race and class, good ole Mike Muñoz probably shatters a few stereotypes. Capitalism might not come off looking beautiful in this novel about a young man on the fringes, but that ending … if it's not a celebration of the "by-your-bootstraps individualism" Ronald Reagan praised, nothing is.

So what's the controversy?

Somebody. In. The. Book. Is. Gay.
School Boards Want to Burn This Sweet, Uplifting NovelCharges of "pedophilia" and immorality are bizarremedium.com
Parents all over the country are storming school boards, furious over a sweet, positive, uplifting book they obviously didn't bother to read. The charges of "pornography" are as silly and sensationalized as kids using litter boxes in school restrooms. But people just keep on pushing the outrage.
Why?
Michigan Republican Party Co-Chair Meshawn Maddock could tell you. Pushing outrage engages voters. Demonizing scapegoats energizes the base. The midterms are coming up, and truth gets in the way of Party strategy, especially when you're the Party of Trump still pushing the Big Lie about a stolen election.
LGBTQ people are among the scapegoats du jure this election season, so queer teens who deserve respect, representation, and a little common human decency are watching senior political leaders push lies about them instead.
No wonder the crisis-prevention folks at Trevor Project say their help lines are swamped this year and demand is rising.
No, LGBTQ teens don't use litterboxes, and schools aren't being asked to provide them. But you already knew that, didn't you? Enough demonizing for political gain.
********************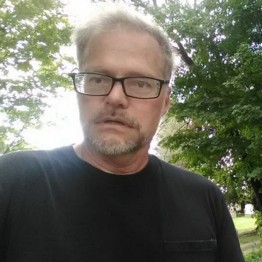 James Finn is a former Air Force intelligence analyst, long-time LGBTQ activist, an alumnus of Queer Nation and Act Up NY, a frequent columnist for the LA Blade, a contributor to other LGBTQ news outlets, and an "agented" but unpublished novelist. Send questions, comments, and story ideas to [email protected]
********************
The preceding article was previously published by Prism & Pen– Amplifying LGBTQ voices through the art of storytelling and is republished by permission.
United Methodists use anti-LGBTQ+ law to stop Jewish couple adopting
Here we go again with taxpayer-funded bigotry- Denying state services because of religious affiliation is unquestionably unconstitutional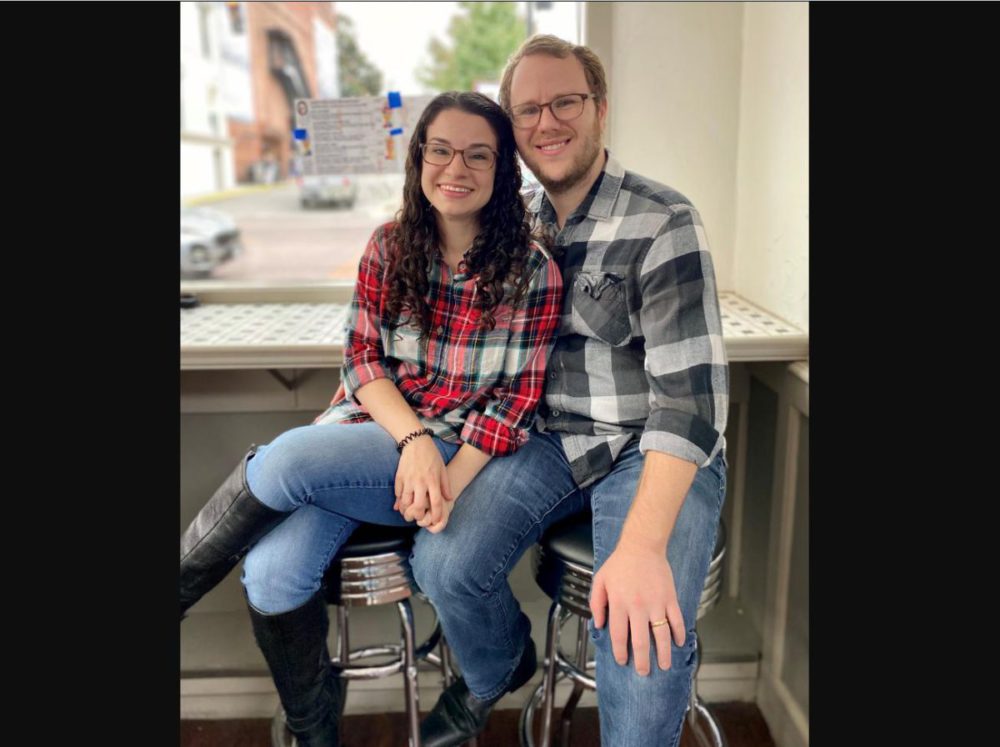 By James Finn | DETROIT – A Christian adoption agency that's part of a progressive denomination just used a Tennessee law to stop a Jewish couple from adopting a child, who now languishes in state care. The same agency had already used the law for its intended purpose — to refuse to work with prospective LGBTQ parents. The agency is partnering with one of most notorious anti-LGBTQ hate groups in the United States. How did a progressive Christian denomination end up in bed with extremist Evangelicals associated with the Trump movement? Depending on your perspective, that's either a cautionary tale or a horror story.
Two years ago, responding to demands from Christian constituents, the Tennessee General Assembly passed House Bill 836, which "prohibits, to the extent allowed by federal law, a private licensed child-placing agency from being required to perform, assist, consent to, refer, or participate in any child placement for foster care or adoption that would violate the agency's written religious or moral convictions."
Lawmakers made clear during debate that the "convictions" they meant were Christian "convictions" that LGBTQ people are unfit to foster or adopt children.
Denying state services because of religious affiliation is unquestionably unconstitutional, a direct infringement on the free exercise of religion guaranteed by the First Amendment.
This year, Holston United Methodist Home for Children used that law to turn away Elizabeth and Gabriel Rutan-Ram because they are Jewish. And now, a boy who should be part of a loving forever family is stuck in the "system."
Anti-LGBTQ+ foster agency discriminates against married Jewish coupleLast month, some parents and other community members railed against creating a GSA at a Lakeland School Board meeting…www.losangelesblade.com
The couple were unable to adopt because Holston United Methodist was the only agency where they lived that could provide mandatory state-certification services. The couple just sued the Tennessee Department of Children's Services in state court, alleging they are being denied services by a taxpayer-funded agency solely because of their religious affiliation. Click here for the full text of the legal brief.
Anti-semitism and anti-LGBTQ bigotry walk hand in hand
I don't know what part of this story makes me more angry, that Tennessee passed a law designed to make it hard for LGBTQ people to foster or adopt, or that an agency affiliated with the mainline United Methodist Conference (UMC) stirred in anti-semitism to hurt a child.
Jaw-droppingly, this story is not about Evangelical Christians, but about a denomination widely viewed as on the cutting edge of progressive Christianity.
Apparently, the Christians at Holston United Methodist Home never got the progressive memo. The agency's status within the UMC is unclear. A spokesperson for the Holston UMC Conference told knox news the home is "no longer an arm" of the Conference, but did not respond to questions asking if the home and affiliated church are members of the Conference. Neither the Holston Conference, the UMC, nor the adoption agency responded to my inquiries yesterday asking if the agency remains affiliated. Going by the agency's web page, the answer is yes:
"Holston Home is proudly affiliated with the Holston Conference of the United Methodist Church, an area that covers all of East Tennessee, the western-most 17 counties in Virginia, and a little bit of territory in North Georgia. In that area, more than 873 United Methodist Churches make up the Holston Conference."
Holston Home United Methodist Home for ChildrenHolston United Methodist Home for Children provides hope and healing for a brighter future by sharing the love of Jesus…www.holstonhome.org
Holston UMC Home is partnering with a hate group
Last December, the Holston United Methodist Home sued the Biden administration over HHS rules that do not allow them (as the recipient of federal funds) to refuse to place children with same-sex couples.
In both legal cases, Holston UMC Home is being represented by lawyers with Alliance Defending Freedom, certified by the Southern Poverty Law Center as an anti-LGBTQ hate group. ADF is notorious for championing extremist Christian hate, on the record claiming a "homosexual agenda" will destroy Christianity and society. Among other things, the Alliance pushes:
False notions that LGBTQ people are more likely to sexually abuse children.
The recriminalization of sexual acts between consenting LGBTQ adults in the U.S. and criminalization abroad.
State-sanctioned sterilization of trans people abroad.
"Religious liberty" legislation and case law to allow denial of goods and services to LGBTQ people in the U.S.
This isn't the ADF's first rodeo with anti-semitism
I've written before about the Miracle Hill adoption agency in South Carolina that fought successfully in 2019 for a federal waiver to allow them to turn away Jews, Catholics, Muslims, agnostics, and atheists. When Lydia Currie sued, saying she was turned away for being Jewish, ADF jumped into the thick of the fight, championing Miracle Hill's right to discriminate against Jewish people.
Trump Trashes Adoption Equality Rule excludes LGBTQ parents as National Adoption Month begins medium.com
Lydia told reporters at the time that, "Boys with a history in the system are hard to place in families because of the assumption that they might be violent… We decided that we wanted to give one of them a home."
Because of where she lived and the fact that Miracle Hill had a near lock on child-placement services, Lydia was unable to care for the hard-to-place boy she had already identified. She eventually fostered but was unable to help the child who needed her.
Elizabeth and Gabriel face exactly the same problem. They want to adopt a boy from Florida who desperately needs a home, a boy they identified and stepped forward to help, but they can't, because Holston UMC Home won't certify Jews, and the couple have no other local options for training and certification.
Let's be clear about the true freedom interests in this case
The Alliance Defending Freedom say they are vigorously defending religious liberty, but is that true? Holston UMC Home bid for and won a state contract to train and certify foster and adoptive parents as an agent of the Tennessee Department of Children's Services.
This is the standard model for child placement in the United States, which in many ways is an historical accident. Before about the mid-twentieth century, most homeless children were cared for by private religious agencies funded mostly by church donations. Uneven levels of service that often led to neglect and abuse sparked reform, roughly coincident with President Lyndon Johnson's Great Society initiative.
Today, private agencies contract with the state to spend taxpayer dollars to provide the bulk of services to children in need. Many of the agencies remain religiously affiliated, but all of them are primarily or exclusively funded by the state, supervised by the state, and required to meet minimum state standards of care. They are, for all practical purposes, agents of the state.
Many of them, like Miracle Hill and Holston UMC Home, hold monopolies or near monopolies in the areas they serve.
So when they insist they must have the "religious liberty" to turn away prospective parents who don't share their religious views, they are acting as agents of the state discriminating against people on sectarian religious grounds. This ought to be a no brainer. Denying state services because of religious affiliation is unquestionably unconstitutional, a direct infringement on the free exercise of religion guaranteed by the First Amendment.
The people having their freedom snatched away are Lydia, Elizabeth, and Gabriel. The people having their freedom snatched away are LGBTQ people, many of them practicing Christian. The people having their freedom snatched away are children denied loving parents.
Holston United Methodist Home has no liberty interest at stake, contrary to the ADF's tortured arguments. Holston United Methodist Home is not a person with religious beliefs. It's a legal entity that bid for and won a state contract to spend taxpayer dollars to perform state services.
If the people who run the agency believe LGBTQ people and Jews are unfit to be parents, they are perfectly free to step aside in favor of people who do not hold those views. They are perfectly free to not bid for state contracts in the first place, especially if their religious views preclude them from fulfilling their duties as agents of the state.
Some adoption agencies in the U.S. have closed for that reason, and in every case, neutral players have stepped forward to bid for and execute state contracts, to care for needy children without religious bias.
What's happening in Tennessee violates American values and Christian values
Denying services to people because of their religious beliefs is antithetical to American values. We as a people have a sad and sometimes brutal history of racism and anti-semitism, a history with deep Christian roots. As a gay man, I'm far too personally aware of our history of oppressing LGBTQ people. But these sad facts stand in opposition to our ideals of liberty and individual freedom, ideals we most fight to advance.
As for Christianity, I'm certain I don't need to quote any words of Jesus for Christians to understand that denying families and homes to children in need stands in direct opposition to the message of the gospel. Two children in this story lost the chance to join a loving family because Christians denied it to them. Two children ended up stuck in "the system" because Christians denied them love.
I have no idea how any member of the progressive United Methodist Conference can look a the name of the Holston United Methodist Home for Children and not feel great sadness and shame. Would Jesus deny a loving Jewish home to a child in need?
Of course not. But United Methodists are doing it right now, in his name.
If I were a United Methodist or a citizen of Tennessee, I'd be blasting out messages to my religious and political leaders. Since I'm neither, who can help me do that work?
**********************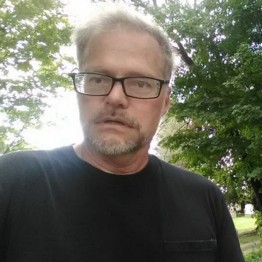 James Finn is a former Air Force intelligence analyst, long-time LGBTQ activist, an alumnus of Queer Nation and Act Up NY, a frequent columnist for the LA Blade, a contributor to other LGBTQ news outlets, and an "agented" but unpublished novelist. Send questions, comments, and story ideas to [email protected]
********************
The preceding article was previously published by Prism & Pen– Amplifying LGBTQ voices through the art of storytelling and is republished by permission.
Same clap from same stale perennial candidates & former office holders
WeHo City Hall never closed- to protect health & safety of staff/community it shut to in-person transitions & activated virtual operations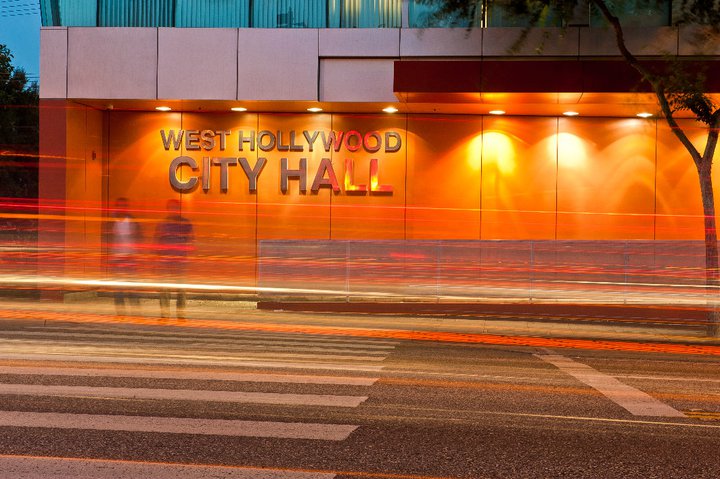 LOS ANGELES – I have tried to understand the recent criticisms aimed at the City Council and government of the City of West Hollywood. I can't help but see it as the same clap from the same stale slate of perennial candidates and former office holders who make their case the same tired way.
No matter what era, the narrative of these forces is always the same, always omitting the obvious successes of the place we call home and love while trying hard to raise a false flag on what they call failure.
Much of the criticism is just hollow and some of it is just willfully uninformed. Economics, for starters.
While the on-again-off-again shut downs and pandemic mitigation measures have had economic consequences for all of us, the measures have been necessary and not a situation unique to WeHo.
Mayor Meister, the City Council and managers of West Hollywood, whether its critics or its Chamber of Commerce agree or not, did the best it could to protect the intersections of resident's rights, their health and well-being, commerce and local economy. And that includes the many thousands of people who risk travel here every day by public transportation to do jobs that might put them at risk of exposure to Covid-19, a still potentially deadly pathogen.
Dishonest economic critiques will not serve anyone well.
Quote: "The city is digging into it's reserves to stay afloat, which is a massive difference from where we were just a few years ago when we were considered one of the best run cities in America."
Followed by: "We've now been living with COVID since March 2020; you'd think by now that the city would have figured out a way to manage the pandemic and move forward with city business, yet City Hall has been closed to the public and Council meetings are being held virtually. It was hard enough before for the public to get face time with their Councilmembers or city staff, but now it's literally impossible. City Hall is supposed to be closed till the end of this month but perhaps beyond; who knows when Council meetings will be held in person again? At this point it's absurd when we could easily resume business with masks, vaccine requirements etc."
Lot's of charges are just silly season of politics motivated. The City is accused by one critic and perennial candidate of rejecting their commercial offer of masks.
The truth is that West Hollywood was rightfully mindful of the needs of the regions medical professionals and their protective wear needs in the early days of the pandemic. The mass sale of N95 masks would have jeopardized hospital workers and KN95 masks had already been deemed insufficient, potentially even disastrous.
Oddly, none of this recognizes the profound nature of life in a pandemic and nor does it recognize the change of generations that is occurring, manifesting itself in the election of Mayor Pro Tem Sepi Shyne and Councilmember John Erickson.
Many of the same arguments are being made by the right wing media, politicians and bloviators about any politician or government that has tried to navigate constituencies safely through Covid, aiming especially hard at President Joe Biden and wrongly blaming him for the Omicron induced Covid-19 resurgence.
But, how Covid has been handled IS a fair way to measure a politician or local government over the past two years of upheaval, so let's set aside the political jockeying for some actual data and fact.
In March 2020 the City of West Hollywood declared a local emergency due to COVID-19. As public health directives and information related to COVID-19 evolved, the City of West Hollywood worked quickly to adapt and adjust its operations, its levels of service, and the delivery of key services to the community.
West Hollywood City Hall was never closed for operations. Rather, to protect health and safety of staff and community members, City Hall was shut to in-person transitions and the City activated virtual operations to conduct City business and emergency response plans safely and effectively.
After the State of California restrictions were lifted in Summer 2021 – and once it was deemed safe to do by decision-makers in the City of West Hollywood – the City reopened in-person services by appointment. In-person appointments were temporarily halted (but virtual services have continued) during the current steep Omicron case surge this month in January 2022; the City is scheduled to re-open City Hall to in-person services on January 31.
Approximately one year into the pandemic, the City published a COVID-19 Retrospective Report, which is more than 200 pages and which provides a comprehensive account of the cumulative actions taken by the City to respond to the COVID-19 crisis.
The efforts outlined in the report represent the City's commitment to sustaining community health, preventing housing displacement, providing health outreach and education, prioritizing the safety, welfare, and quality of life of community members, and fostering community and economic resiliency. Here's a link to the City's COVID-19 Retrospective Report:
https://weho.granicus.com/MetaViewer.php?view_id=22&clip_id=3594&meta_id=199851
The City of West Hollywood remains in a strong financial position. During the pandemic, the City took the unprecedented action of adopting a one-year budget, which had not been done since the City moved to a two-year budget process in fiscal year 1996-97. The one-year budget provided staff with the opportunity to further evaluate the impacts of the rapidly changing crisis without projecting too far into the future.
The City did conduct a drawdown from General Fund reserves and the City balanced this with an array of cost-saving measures that provided relief to the City's financial capacity ensuring no staff layoffs and allowing the allocation of emergency reserves to provide emergency services to community members in need of support.
The City's revenue growth has been strong and projected FY22 revenues are similar to revenues received in FY17 and FY18. The City anticipates that revenues will improve over the next two years as the local and regional economies recover from pandemic-induced economic constraints. Over the longer term, revenues are expected to rebound as travel resumes, retail businesses re-establish, and public health restrictions ease. Here's a link to the City's financial forecast, which is part of the FY22 Operating Budget:
https://city-west-hollywood-ca-budget-book.cleargov.com/fy22-budget/2022/funding-sources/financial-forecast
Throughout the past two years, the City prioritized creating a strong and supportive environment for residents and businesses. Early in the pandemic, the City approved a Residential Eviction Moratorium (in March 2020) and a Commercial Eviction Moratorium (in April 2020).
The adoption and implementation of the City's eviction moratoriums helped to protect public health and prevent transmission of COVID-19, and they were essential to avoid unnecessary displacement, to protect the City's affordable housing stock, and to prevent housed individuals from falling into homelessness, especially given state and county directives to remain at home as much as possible at that time.
The City's emergency rental assistance program has, throughout the pandemic, provided financial assistance to West Hollywood renters who are unable to pay rent due to issues related to COVID-19 (illness, loss of employment, reduction on working hours, caring for a household member with COVID-19, etc.).
Renters can apply for assistance to cover 25% of their rent for one month up to $1,000, which will be paid directly to the management company/landlord. A maximum of five grants are available to those who qualify. Since March 2020, the City's Social Services partners have received 2,224 emergency rental assistance requests and have approved 1,930 grants totaling $1,598,838.
In addition to providing emergency rental assistance, in July 2020 the City started an emergency eviction defense program. To date, 201 clients have applied for eviction defense and 140 cases were resolved.
The City's business programs have supported West Hollywood businesses in recovery, reinvention, growth, and hiring during the pandemic.
In recognition of the City's commitment to supporting businesses, the City was awarded the Los Angeles County Economic Development Corporation's 2021 Most Business-Friendly City Award at the 26th annual Eddy Awards in November 2021.
The Most Business-Friendly City Award recognizes demonstrated outstanding contributions to economic development in the region in business, education, and government throughout LA County and this year's award honors the community's extraordinary resilience and collaborative efforts during the pandemic, in celebration of economic reinvention by creating more equity and inclusion.
Details: https://www.weho.org/Home/Components/News/News/10039/23
Finally, the City of West Hollywood continues to monitor the positivity rate of COVID-19 cases in the region, as reported by the Los Angeles County Department of Public Health. West Hollywood City Council meetings throughout 2020 and 2021 have been mostly conducted as virtual teleconference meetings in order to protect the health and safety of community members.
The City Council has established that when the COVID-19 positivity rate in LA County falls below an average of 1.5 percent, the City will consider options for in-person City Council meetings. When the positivity rate is above this threshold, meetings will take place via virtual teleconference.
The City's viewership engagement in virtual teleconference City Council meetings is high: for City Council meetings held in October, November, and December, there are 3,259 combined City Council meetings views (YouTube 1,963; City website 1,118; and SmartTV streams 178). This does not count the community members who join City Council meetings via Zoom to view and participate in public comment.
Looking forward, the City of West Hollywood continues to balance its response to the COVID-19 pandemic – especially during current moments such as the steep Omicron surge – in delivering essential services, programs, and support to the West Hollywood community. I hope this information is helpful in providing a fuller picture of the work the City is doing each and every day to excel its deep commitment to residents, businesses, visitors, and the community at large.
Here are links to the City's two latest ratings updates, which each represent the City's extremely sound fiscal management policies:
In May 2020, Fitch Ratings and S&P Global Ratings affirmed the City of West Hollywood's highest-possible ratings:
https://www.weho.org/Home/Components/News/News/9304/
In July 2021, S&P Global Ratings assigned an upgraded AA- Long-Term Rating to the Successor Agency for the West Hollywood Community Development Commission:
https://www.weho.org/Home/Components/News/News/9856/23
Some recent awards:
The aforementioned LAEDC 2021 Most Business-Friendly City Award (which was featured in the Blade):
In 2019, the City was honored with the prestigious National Civic League All-America City Award, recognizing the work of communities in using inclusive civic engagement to address critical issues and create stronger connections among residents, businesses, and nonprofit and government leaders.
https://www.weho.org/Home/Components/News/News/8644/
This joined a variety of 2019 awards: https://www.weho.org/Home/Components/News/News/9012/
In 2020, the City's sustainability leadership at the local, regional, and national level was recognized with three prestigious awards:
https://www.weho.org/Home/Components/News/News/9424/23
In 2021, the City's funding study work for the future Northern Extension of the Metro Crenshaw/LAX Rail Line won an International Infrastructure 'Finance Project of the Year' award:
https://www.weho.org/Home/Components/News/News/10041/23
Most recently, the City was recognized by 3CMA and by PRSA-LA for its outreach and engagement efforts related to relief and resources during the COVID-19 pandemic:
https://www.weho.org/city-government/communications/awards-and-accomplishments
Enough said.
*********************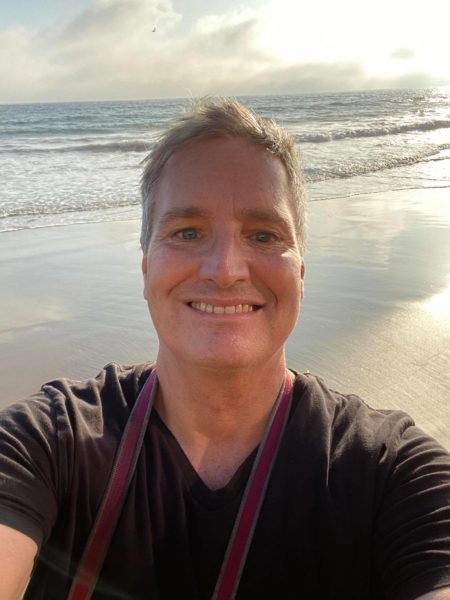 Troy Masters is the owner & publisher of the Los Angeles Blade.
Masters has been involved in LGBTQ+ media since the late 1980's and has founded five publications in addition to the Blade.