Gear up for fall arts at LA's vanguard venues
A busy season of exhibits, gardens and more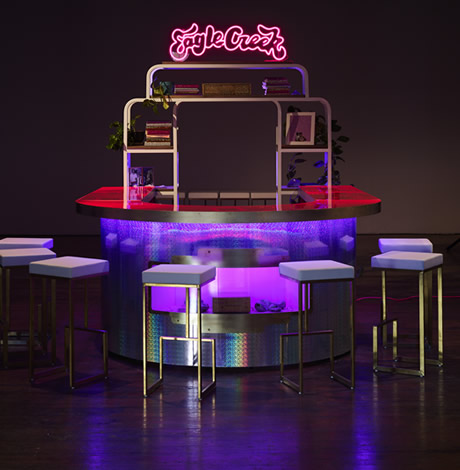 As the seasons change, Los Angeles cultural institutions remain steadfast in their commitment to challenge, inspire, and stimulate. Anticipating what fall has to offer, the Blade recently spoke with reps from some of the area's most iconic destinations about current and upcoming offerings that speak to the heart of our community, and the soul of their mission.
The Marciano Art Foundation | This contemporary art space in the heart of Los Angeles contains a collection representing well-established, mid-career, and emerging artists, predominantly from the 1990s to present. The Foundation, they note, was "built by a family whose passion and dedication to the arts initiates special projects by artists working in all areas of artistic production, in order to encourage curiosity and contemplation of art and the ways it impacts and enriches our lives."
Senior Creative Director Olivia Marciano says the MAF offers "a welcoming, inclusive environment for all. As part of our ongoing mission, we work to embody this fully." Throughout the fall, they're hosting Donna Huanca's solo exhibition, "Obsidian Ladder," which Marciano describes as "a femme intervention in a formerly male-dominated space of the Scottish Rite Masonic Temple." Painted femme models will inhabit the environment every Saturday, asserting, says Marciano, "their freedom against the power structures and hierarchies in our society."
Of further interest to LGBTQs, Sept. 28 sees a work produced alongside REACH LA. "The Awt (say it out loud) of Measuring Resilience" is an afternoon of visual and performance demonstrations representing REACH LA's 25-year history of serving queer youth of color, as well as its current activities in the house and ballroom community (as facilitated by Sean/Milan Garcon).
The Marciano Art Foundation is located at 4357 Wilshire Boulevard. Call 424-204-7555 or visit marcianoartfoundation.org.
The Huntington Library, Art Museum, and Botanical Gardens | This treasured triple threat offers gardens, galleries, and hundreds of rare materials in the Library Exhibition Hall, along with programming that includes public lectures and botanical workshops. On view as of Sept. 21, "Nineteen Nineteen" celebrates The Huntington's centennial, via 275 objects from their vast collection. (Vast is an understatement—the institution has some 11 million items.)
Interim Chief Curator of American Art James Glisson, who created the exhibition with Curator of Photography and Visual Culture Jennifer A. Watts, recalls that rather than an overview of their last 100 years, "We decided we would just tell the story of the year of our founding."
Everything on display was copyrighted, edited, or exhibited in 1919. In doing that, Glisson says, "We found a variety of materials that will surprise people familiar with The Huntington," including a 39-foot-long map of the LA street car line.
"What this shows," says Glisson, "is that 1919 was a tumultuous year" in which The Huntington was founded against the backdrop of extraordinary global changes. "Keep in mind, back in Europe, the Treaty of Versailles was negotiated, and an entire new world order was being formed. Locally here in LA, there was a streetcar strike in August. Nationally, the summer of 1919 is called the 'Red Summer,' because of the extraordinary violence against returning African-American soldiers."
Glisson says LGBTQ visitors will find their community represented by materials on modern dance pioneer Ruth St. Denis, books hand-printed by Virginia Woolf, and suffragist material about women, and the passage of the 19th Amendment that year.
The Huntington is located at 1151 Oxford Road, San Marino. General admission includes all exhibitions, galleries, and gardens. Call 626-405-2140 or visit Huntington.org.
The Institute of Contemporary Art, Los Angeles | Founded in 1984 as the Santa Monica Museum of Art and reestablished in 2017 with a new identity, ICA LA prides itself in being "an epicenter of artistic experimentation and incubator of new ideas."
Opening Sept. 29, "No Wrong Holes: Thirty Years of Nayland Blake" is the largest survey show of the artist, says ICA LA Deputy Director Samuel Vasquez. It also marks their first solo institutional presentation in Los Angeles.
"Not only is Nayland an artist," says Vasquez, "but also an educator and a mentor—a very important figure in the art community, given the wide range of work." Blake is, notes Vasquez, "a queer-identified, non-binary individual, and a lot of the work deals with issues of representation [Blake is biracial; African American and white]." Identity is a theme that comes up, says Vasquez, "because Nayland is what would be considered 'passing,' because they have a 'white' appearance. But the general theme is this notion of 'play.' There are a lot of objects such as bunnies, references to S&M culture, and the punk culture."
Particular focus, press materials note, "will be paid to work produced while Blake lived on the West Coast, first in the greater Los Angeles area as a graduate student at CalArts, followed by a decade in San Francisco—years bookended by the advancement of the HIV/AIDS epidemic in the 1980s and the 'culture wars' of the 1990s."
Also at ICA LA, through Jan. 26, 2020, is "Sadie Barnette: The New Eagle Creek Saloon." Barnette, a Bay Area-based artist, has crafted, says Vasquez, "this incredibly colorful, vibrant installation that is a homage to her father's bar, which was the first black-owned gay bar in San Francisco." (Rodney Barnette was founder of the Compton, CA chapter of the Black Panther Party. His bar was in operation from 1990-1993.)
The installation's title, notes Vasquez, "is the name of the bar, and it's an actual bar that is activated through performances, programming, and talks, as an homage to what her father created—a safe space for the community."
Vasquez says these two offerings speak to what has been "in our DNA since we were the Santa Monica Museum of Art. And going beyond the LGBT community, we're a space for all communities, regardless of class, social position, or identity." ICA LA, he adds, creates that safe space by "hiring staff not only from diverse backgrounds, but from a wide range of representation. When you come in, you are greeted by, maybe, someone who is non-binary or identifies as queer."
ICA LA is located at 1717 E. 7th St. Admission is free. Call 213-928-0833 or visit theicala.org.
The Hammer Museum | The Hammer believes in, they note, "the promise of art and ideas to illuminate our lives and build a more just world." They're currently expanding on their commitment to that notion—literally. A multiyear construction project is taking place, which will see 40,000 square feet of newly acquired space, along with the renovation of their current facility. Throughout, the Hammer remains open to the public.
Case in point: Opening Sept. 29 is the comprehensive retrospective "Lari Pittman: Declaration of Independence." As both painter and social critic, Pittman has been, Museum press material notes, "a strong presence in both the international sphere and the LA art community." This retrospective takes visitors from the early days of collage and decoration, to iconic 1990s paintings that reference the AIDS crisis and culture wars of the 1990s, to more recent works.
"In addition to being an extraordinary painter, Lari has been an important figure in the Los Angeles art community for the past four decades as both artist and teacher. He has influenced generations of artists as a professor in UCLA's art department, and is part of a generation of artists who emerged internationally in the 1990s," says Hammer Director Ann Philbin. "His paintings confront history, politics, violence, and sexuality in a highly aestheticized manner that is both exquisitely painted and deeply responsive to the issues of our time."
The Hammer Museum is at the corner of Westwood and Wilshire boulevards in Westwood Village, three blocks east of the 405 Freeway's Wilshire exit. Admission is free. Call 310-443-7000 or visit hammer.ucla.edu.
ALSO OF NOTE
Los Angeles Museum of the Holocaust | This "primary source institution" commemorates those who perished, honors those who survived, and houses the precious artifacts that miraculously weathered the Holocaust. Free Holocaust education to students and visitors are among its offerings, as part of a mission to "build a more respectful, dignified, and humane world." Through Oct. 22, "Women at the Frontline of Mass Violence Worldwide" is a traveling exhibit that gives voice to female survivors of mass violence and genocide, via portraits and excerpts of testimony from, among others, Roma female survivors of the Porajmos (the genocide against the Roma during World War II) and indigenous women from Guatemala, victims of the internal armed conflict in the 1980s. The exhibit is presented in English and Spanish. Located at 100 S. The Grove Dr. Call 323-651-3704 or visit lamoth.org.
Los Angeles County Museum of Art | With LACMA construction taking place, original collection galleries are closed, BCAM and Resnick Pavilion feature art from the collection in ongoing exhibitions. A new building for the permanent collection—the David Geffen Galleries—opens in 2024. Upcoming offerings include the Sept. 22 debut of "Thomas Joshua Cooper: The World's Edge," featuring 65 large-scale and 75 8 x 10 black and white photographs showcasing Cooper's "The Atlas of Emptiness and Extremity, The World's Edge, the Atlantic Basin Project," a charting of chart the Atlantic Basin from the extreme points of each north, south, east, and west coordinate. "For him," the LACMA website notes, "each place is a point of departure allowing contemplation of the ocean's emptiness beyond the extreme points of the land." Located at 5905 Wilshire Blvd. Call 323-857-6000 or visit lacma.org.
The Broad | A major survey by groundbreaking artist Shirin Neshat opens on Oct. 19. "I Will Greet the Sun Again" spans roughly three decades of creative output, which, they note, "engages with Iranian history, the experience of living in exile, and the human impact of political revolution." "Greet" also includes the global debut of "Land of Dreams," a feature-length film addressing social injustice and major cultural changes in America. Located at 221 S. Grand Avenue, Los Angeles. More info at thebroad.org.
The J. Paul Getty Museum | The Museum collects, presents, conserves, and interprets great works of art. Its collection of more than 120,000 separate objects inspires curiosity about—and enjoyment and understanding of—the visual arts, among audiences of all ages.
On view through Nov. 10, says Head of Public Affairs John Giurini, "is our major exhibition, "Gordon Parks: The Flávio Story." Parks (1912-2006) was, notes Giurini, "an African American photographer who was very active in the 1960s, and this particular series, he did on assignment from Life magazine, to do a photo essay on poverty in Brazil." A young boy by the name of Flávio da Silva became a subject of focus, with Parks returning to Brazil multiple times, to document Flávio's life. "It shows," says Giurini, "how a photographer interacts with a subject, and they develop a relationship, a bond." The exhibition is accompanied by another called "Once. Again. Photographs in Series," which, Giurini notes, "looks at how photographers, over the years, revisit the same subject" to observe change.
Giurini says photography allows the Getty to address present day concerns, via a medium still in its infancy when compared to the majority of their collection, which is "very defined by Western European works prior to 1900," in which LGBTQ subject matter is rarely overtly addressed.
An exhibition premiering on Dec. 17 promises diversity in content and theme, as "Unseen: 35 Years of Collecting Photographs" looks at photography accumulated (and still being acquired) by the Getty. "Within that," says Giurini, "there will be artists who are LGBT. It will show the way we've worked hard to develop a very diverse body of artists and work… Photography, particularly because it brings us into the present day, allows us the freedom to expand and grow—and our curators do ask the question, 'How do we present it [the rest of the collection] in a way that allows us to explore different topics and subject matters?' "
The J. Paul Getty Museum is located at 1200 Getty Center Drive, Los Angeles. Admission is free. Call 310-440-7300 or visit getty.edu.
Charles Busch reflects on the paths he didn't take in new book
'Leading Lady' a riveting memoir from legendary entertainer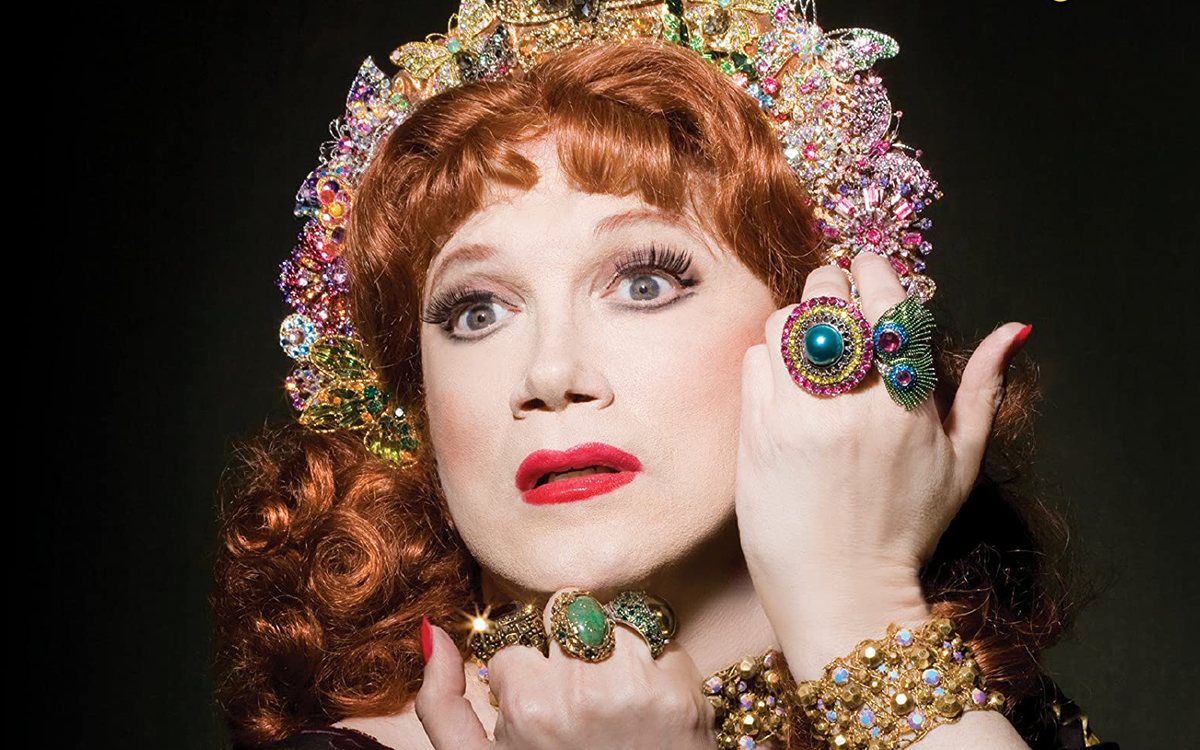 "Charles, I'm telling you, I go to plays in rat-infested basements where I'm the only one who shows up," the late queer icon Joan Rivers once told the queer, legendary playwright, actor, director, novelist, cabaret performer and drag icon, Charles Busch. "I can see the actors peeking through the curtain and groaning, 'Oh God, that old bitch in the fur coat is here. Does that mean we've gotta go on?'"
Busch reminded Rivers that she'd seen him perform in a rat-infested basement.
This is just one of the many stories that Busch, born in 1954, tells in his riveting memoir, "Leading Lady: A Memoir of a Most Unusual Boy," which comes out on Sept. 12.
"Leading Lady" is a page-turner. Some of its tales of Busch's life and career, such as his account of a Christmas party with Rivers as a guest, are dishy. Others, like his memories of trying to care for his beloved Aunt Lil, when he knew she was dying, would make even the Wicked Witch in Oz tear up.
The memoir, is, as Busch says on his website (charlesbusch.com), the story of "a talented artist's Oz-like journey."
"Leading Lady" isn't linear. This isn't a detriment. Busch deftly intertwines memories of his life and career from his mom dying when he was seven to being raised by his loving Aunt Lil to being the author and star of the cult classic "Vampire Lesbians of Sodom" to watching Kim Novak handle fans to being the Tony-nominated writer of "Tales of the Allergist's Wife" to being creative during the pandemic.
"Storytelling is a huge part of my life," Busch told the Blade in a lengthy phone interview, "I get into various adventures and, I think, this could be a good story to tell."
Interviewing Busch is like chatting with a fab storyteller over coffee or a glass of wine. Except that you're talking to a legend who's entertained and inspired queers (and discerning hetero audiences) for decades. (I'm wearing my "Vampire" T-shirt as I write this.)
As a playwright, Busch writes "linear" plays, with a beginning, middle and an end, he said. As a cabaret singer, "the way I sing songs is telling a story," Busch said.
Since childhood, he's been creating vivid scenes in his imagination. From early on, Busch has felt as if he's both a spectator and star in the movie of his life.
It seemed inevitable that he'd write a memoir. It's the ultimate form of storytelling. "You reach a certain point in your life," Busch said, "where you're more reflective and see your life as a whole."
"You reflect on the paths you didn't take," he added.
Busch spent his childhood in Hartsdale, N.Y. He had two older sisters, Betsy and Margaret. His mother's death was devastating for Busch. His Aunt Lil and Joan Rivers have been among the women who have been "mothers" to Busch since his mom died.
Once, Busch said he and Rivers dined with friends. "Joan Rivers said 'I wish I had a gay son I could phone at midnight and discuss whatever movie was on TCM,'" he recalled.
Busch would have loved to have been Rivers's "gay son."
Life in Hartsdale was hard for Busch after his mother passed away. His father was often absent and showed little interest in his children.
Things were miserable for Busch when his grandmother, for a time, cared for the family. He knew, as a boy, that he was gay and hated going to school where a movie-and-theater-loving kid who liked to draw wasn't one of the cool kids.
Yet Busch forgave his "father's failings," he writes in "Leading Lady, "because he gave me the theater."
Busch became entranced with the theater when his father, an aspiring opera singer who performed in summer stock, took him to the old Metropolitan Opera House in New York City to hear Joan Sutherland sing the role of Amina in Bellini's "La Sonnambula."
Busch was saved from a life of boredom and bullying when Aunt Lil, his mother's sister, took him to live with her in Manhattan. There, like Auntie Mame, she raised him. She prodded him into applying to the High School of Music and Art in New York City. He was accepted there.
After high school, Busch graduated with a bachelor's degree in drama from Northwestern University in 1976.
"My Aunt Lil is the leading lady [of the title of his memoir]," Busch said, "she was the most influential person in my life."
One of the reasons why Busch wrote "Leading Lady" was to paint a full portrait of her. "It was important that it not be this kind of gauzy, sentimental memory piece," he said, "making her out to be a saint."
Aunt Lil adopted Bush when he was 14. Her goal was that he would go to college, become independent, be a survivor – make a place for himself in the world.
"I don't know what would have happened if she hadn't stepped in," Busch said.
"She was very intellectual," he added, "I've never met anyone [else] with such a pure devotion to thinking. It was a little intimidating."
Aunt Lil's standards for caring – for giving of oneself – were so high that it was almost impossible to meet them. "She believed that you should anticipate what people would need," Busch said, "before they told you."
Looking back, Busch is most proud of himself when, "I've gone past my natural self-absorption," he said, "when I've thought of someone else."
Busch is being too hard on himself. In "Leading Lady," and when interviewed, he's caring and curious as well as witty, savvy, and as you'd expect, a bit campy.
His sister Margaret died recently. "She declined gradually over nine months," Busch, said, choking up, "I gave her my bedroom and I slept on my sofa."
Like many of her generation, Aunt Lil didn't understand queerness or drag. But she loved Busch. She didn't go to see his productions, he said. "She could have gone like other parents," he said, "and been tight-lipped. And said something nice that she didn't believe."
But "she didn't want to lie or be hurtful," Busch added, "so, for her, it was: can't I just love and support you, and not go?"
Aunt Lil didn't get Busch's sexuality. But she knew about secrecy. Busch learned of a terrifying secret that his aunt had long kept hidden. In the 1930s, during the Depression, Aunt Lil worked as a nurse. One day, when she worked overtime, one of the patients suffered a burn. She had to leave nursing. "Her sister in a nasty mood revealed this," Busch said, "Aunt Lil never discussed it."
In the 1970s, Busch had trouble getting into theater because there were only roles for actors playing straight male characters. "The only way I could get on stage was to write my own roles," he said, "I have a rather androgynous nature."
Busch found that the feminine within him was a place of authority and strength. "I'm fine when I play male characters," he said, "but I'm better when I play female characters."
Why this is so liberating for him is a bit of a mystery to Busch. "But I accept and love it," he said.
Times have changed since Busch made his first big splash with "Vampire Lesbians of Sodom." "In 1985, being a drag queen was considered a negative," Busch said, "my generation of drag performers bristled at being referred to as drag queens."
Busch no longer bristles. "I feel like the characters," he said, "I enjoy costumes and getting the right wig."
"But, I go from male to female not through trickery or anything visual, I transfer through my soul."
In "Leading Lady," Busch recalls AIDS and other dark moments from the past. Many of his friends and colleagues died from AIDS. "AIDS was the World War II of our generation," he said.
But Busch, in his memoir and in his life, isn't only looking back. He's very much in the present. Busch is embarrassed to say he was lucky. During the pandemic, devastating to many, he made art. He did play readings on Zoom and finished writing "Leading Lady" which he'd worked on for 14 years.
During the pandemic, Busch with Carl Andress co-wrote and co-directed the movie "The Sixth Reel." The film's cast includes Busch, Julie Halston (Busch's longtime muse), Margaret Cho and Tim Daly.
Busch describes the film, an homage to the Hollywood madcap movies of the 1930s, as "a comic, caper movie."
"I play a disreputable dealer in movie memorabilia," Busch said, "a legendary lost film is found, and I see it as my ticket out of debt."
The "Sixth Reel" is playing from Sept. 21 to Sept. 27 at the LOOK Dine-In Cinema West 57th Street in New York City.
"I hope the run in New York will encourage people to distribute this little movie," Busch said.