2018 Best of Gay LA Awards
All of your favorites, from bartenders to activists and more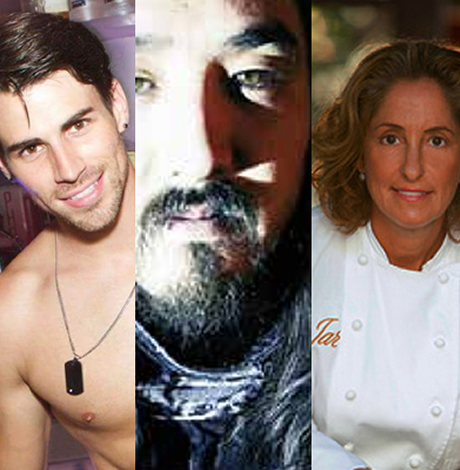 Welcome to the inaugural Best Of Gay LA Awards presented by the Los Angeles Blade. There were hundreds of nominations in 25 categories and thousands of votes. Here we present your picks for the best LA has to offer along with editors' choices in most categories.
LOCAL HERO: JON DAVIDSON

Jon Davidson has been fighting for the rights of the underdog for most of his adult life.
An attorney focused on the LGBTQ community and people living with HIV, virtually since graduating from Yale Law School in 1979, Davidson has fought and won some of the most important cases facing LGBT Americans. But, as he says, ultimately it's not whether you win or lose, but how you play the long game.
"What I've learned is that one of the realities of doing the LGBT rights litigation that I've spent most of my career doing, is that sometimes you can lose the case, but still win. Because those sorts of cases end up educating people about the things that are wrong," Davidson told the Los Angeles Blade.
He became interested in politics in high school, around the time of Stonewall. He was boycotting grapes and lettuce in support of California farm workers and he protested the Vietnam War. He says he was excited about political change. He started taking cases pro bono.
His first big case was no small potatoes. He sued the city of Los Angeles on behalf of homeless people. Not long after, he says, in 1985 a lot of his friends started to get sick. He started looking for a way he could help.
Davidson teamed up with attorney and activist Susan McGreevy, who was at the ACLU at the time. She enlisted his help in writing the first brief to the U.S. Supreme Court about AIDS. It was about whether people with contagious diseases could be considered disabled and protected against discrimination under a law called the Rehabilitation Act of 1973. The goal was to convince the courts that AIDS was a disabling condition.
"At the time, the Reagan administration was arguing that contagious diseases couldn't be considered disabilities because that would mean that people with AIDS would be protected from discrimination," Davidson says.
Another local case got a lot of attention when Davidson was working with a gay rights organization that no longer exists, on behalf of a man threatened with eviction for hanging a gay Pride flag off his apartment's balcony. The building's argument was that people would think it was a "gay building." Davidson argued that people put American flags on their balconies, so why not a Pride flag?
Davidson left private practice in 1988 to work for the ACLA of Southern California. He was there for eight years, and then joined Lambda Legal, where he worked for more than 20 years.
It was Davidson's work on a case against the Boy Scouts of America that brought much national acclaim. He was the lead lawyer on the Curran v. Mount Diablo Council of the Boy Scouts of America, a case that went to California Supreme Court. He lost the case, but it was part of the fight to get people to understand that the Boy Scouts were engaging in discrimination.
Davidson also helped out on the Dale case, in which the U.S. Supreme Court held that the constitutional right to freedom of association allows a private organization like the Boy Scouts, to exclude a person from membership when "the presence of that person affects in a significant way the group's ability to advocate public or private viewpoints." In a 5-4 decision, the Supreme Court ruled that opposition to homosexuality is part of BSA's "expressive message" and that allowing homosexuals as adult leaders would interfere with that message. It reversed a decision of the New Jersey Supreme Court, which had determined that New Jersey's public accommodations law required the BSA to readmit James Dale, who the BSA expelled after Dale went public about being gay.
Davidson says despite losing those cases, the suits against the Boy Scouts outed the organization as discriminatory and ultimately led to a lot of pressure on them to change their position – both social and financial pressure.
"I used to joke that I've spent the bulk of my career fighting for LGBT people to serve in the military, get into the Boy Scouts, serve in the Los Angeles Police Department, and to get married, but I didn't want to do any of those things. But those are four of the most conservative institutions we have in this country and they all in many ways epitomize being an American citizen," Davidson says.
He and his longtime partner celebrated their 13th anniversary this year, which they count from the time they moved in together.
"I believe that an attack on any member of this nation or the world is an attack on all of us. But I decided more than 30 years ago I wanted to put my professional energies into and work on behalf of my community, which I define as the LGBT community and those living with HIV. That's what spoke to me and where I felt there was a need," he says. But, he adds, "A big part of the battle is also to remember that our community also includes several other groups who've been targets of the Trump administration – poor people, people of color, Muslims, people from other countries, you name it – it's frightening. Our community needs to address the fact that many of the gains we made didn't really help those most marginalized in our community." (REBEKAH SAGER)
BEST BARTENDER: ANTHONY SALDANA
He prefers to be called a bartender rather than a mixologist, but Anthony Saldana is Micky's top man behind the bar.
"We are more fine-tuned for speed and agility than mixing fancy drinks, because it's always so busy," Saldana told the Los Angeles Blade.
Born and raised in Ontario, in the inland empire, Saldana has lived in LA for the last 10 years, and worked at Micky's for most of that time.
His first job after finishing UC Riverside was at Target as an executive manager. He says he was making $70,000 but on his first visit to Weho, a friend came running out of Micky's with his shirt off, and told him they were hiring.
"I went in and spoke with the manager, who tore my shirt off in the office. He takes one look at me, and says I can start Monday. I told him about my Target gig and what I was making. He laughed at me and said I'd make double that," he says.
Saldana waxes poetic about the days before the straight crowd discovered Weho.
He explains that straight guys come in to hit on drunk girls, but they don't drink as much.
Trained using YouTube videos, this is the fourth year he's won a Best Bartender title. In 2013, Grindr awarded him Best Bartender. He was flown to Vegas to receive the award.
"I don't know why I keep winning, because I'm kind of an asshole," he admits sheepishly. He adds, "If you come into my bar, and you act shitty I'm going to call you out on it. I'm very protective of my customers. I've jumped over the bar and thrown people out. I take shots with all of my customers. They literally love it."
Saldana left home at 17 to "do his own thing."
Now fairly distant from his family he says people don't get to choose to be born into a family. "I want to choose who I love. I don't want to be forced to love people I don't even get along with. I travel a lot, and I take my friends wherever I go."
His family found out about his being gay via social media. He almost married a girl. He has some complicated views on being gay, and says he gets pretty deep with customers about them all the time.
"I was born a straight man. I was in love with this female, it wasn't until my sophomore year I had my first gay experience. I think as a child something very small could alter your thought process. I feel like the gay community always says 'oh, you're born gay,' but if 10 percent of the community is born different than the other 90 percent, then that would make it a disability. I would hate to think that being gay is a disability. Personally I don't want to be thought of as born gay… But, I'm gay now.
"I definitely appreciate a beautiful female though… and have this girl Natalie in my life that I call my wife. We're inseparable and we do everything together, and I swear she would get married in a heartbeat, but sexually I just can't do it. I associate with being gay," Saldano says.
Single and dating, he has a staunch rule about never dating customers. He's pressured a lot by men, and says he's had to tell people he's straight because it's easier than telling men he's not interested.
Despite turning a few guys away, Salgado gets gifts — lots of them. At Christmas he received a Cartier love band worth $10,000. "I mentioned that I'd always wanted one, and the next thing you know it's getting screwed on my wrist," he says. He's been given a Mercedes, taken on trips, and even had someone give him money for his sick father.
"I mean people will give 10 to 20 percent to a church, whereas in the gay community they'll give 20, 30 or 40 percent to the bars," he says.
Although he's known by the tattoo inked on his flat stomach, complete with washboard abs, the days of bartending shirtless are over.
A gym rat, Saldano says to keep his liver from completely failing, he only does shots of tequila, and his favorite is Don Julio anejo – always with a slice of orange. (REBEKAH SAGER)
MICKY'S
8857 Santa Monica Blvd.
310-657-1176
BEST BARTENDER, EDITORS' CHOICE: CORY ZWIERZYNSKI
Bartender and star of "What Happens at The Abbey," Cory Zwierzynski is the editors' pick for Best Bartender. For nearly 25 years, The Abbey has dominated gay nightlife in West Hollywood. And Cory is almost as famous, thanks to his starring role on "What Happens at The Abbey."
"When you start working at The Abbey," Corey told the Los Angeles Blade, "it's like joining a big family. We don't just work together; we have a good time together. We have so many regulars at The Abbey that they are all part of the family too."
Corey's favorite moment at The Abbey so far? "People dancing to Diana Ross' music on the dance floor with Diana Ross. It doesn't get more memorable than that."
THE ABBEY
692 N Robertson Blvd.
310-289-8410
BEST DJ: STEVE AOKI
Steven Hiroyuki (Aoki) is one of the world's most influential DJs. He certainly has the whole EDM circuit world jumping at venues around the world. But he's really just an ordinary guy who grew up Newport Beach and attended USCB.
He holds degrees in feminist studies and sociology. But while in college, a spark captured his imagination when he produced a do-it-yourself record and began running underground concerts at Isla Vista, a section of residential land adjacent to UCSB. The venue became known as The Pickle Patch and it changed Aoki's life. 
In his early 20s, Aoki built his own record label, which he named Dim Mak – a reference to his childhood hero, Bruce Lee.

Aoki has won and been nominated for a number of industry awards, both in annual competitions and in magazine rankings. In 2007, he was named Best Party Rocker DJ by BPM Magazine, Best DJ of the Year by Paper Magazine, and Best Set of the Season at the Ibiza Awards. Several years later, in 2012, he was named #15 in the Top 100 DJs in DJ Magazine, and was named America's #2 Best DJ. Also in 2012, he won an
EDM Effect Woodie Award by MTVu, and the following year he was nominated for his first Grammy.
In 2014, Aoki was awarded two Guinness World Records, one for the "longest crowd cheer," and also for the "most amount of glow sticks for thirty seconds." Aoki performed at the 2015 Ultra Music Festival in Miami Beach on May 21. He also earned the Guinness record for "most traveled musician in one year," with 161 shows in 41 countries in 2014.
To say he has been successful is an understatement.
He is the founder of the Steve Aoki Charitable Fund, which raises money for global humanitarian relief organizations and medical research. In 2015, he was named Global Ambassador for the Best Buddies program, a non-profit devoted to young people with developmental and intellectual disabilities. Learn more at steveaoki.com
BEST DJ, EDITORS' CHOICE: SHANE IVAN NASH
As a transgender activist and talented musician, Nash has consistently shared his story and his music, helping to inspire others. When asked what he loves most about DJing, Nash said, "Your profession requires you to party, dance and create a collected consciousness. The nightlife is the release from life—we're all on the same beat, in the same moment."
Of his work with the LGBT community, Nash said, "I've helped countless people in the community start their endeavors including Trans Chorus LA and as a board member for LA Pride, I fought for the trans representation." Learn more at ShaneIvanNash.com.
BEST CHEF: STUART O'KEEFFE
If you haven't heard of chef Stuart O'Keeffe, then you clearly haven't been invited to the right A-list Hollywood dinner parties.
A small town Irish hottie, who now lives in West Hollywood, O'Keeffe made a name for himself on the Food Network's "Private Chefs of Beverly Hills."
"I was always obsessed with America and always wanted to be on TV," O'Keeffe told the Los Angeles Blade.
His first gig in the U.S. after culinary school in Ireland was in Napa Valley working at Meadowood Napa Valley. But restaurants didn't suit him. He says he didn't like the way people were treated.
"I knew I was destined to do what I wanted without the stress. I thought there must be another way, and I kind of started doing dinner parties in my apartment for friends, and they'd tell people about them. I was also working as an executive assistant, and started getting hired for private parties.
O'Keeffe can't talk a lot about who he works for, but will mention a few celebs he says have "eaten at his tables" – stars such as Sharon Stone, Jennifer Aniston, Justine Bateman, Harrison Ford, Cindy Crawford, Jane Fonda and Christina Aguilera.
O'Keeffe has been at his job long enough and has become well known enough that he doesn't suffer fools and although his clients tend to be high-maintenance, he lives to cook for others.
"I want people to be nice. I'm not going to bow down to people. I'm well equipped to do this. I won't stand for people being rude. I'm fair. I mean, how much do you value yourself really," he says.
So, why do celebs keep calling him back? He says straight up, it's the way he looks. "I'm a cute guy from Ireland. A lot of women, I overhear them asking if I'm straight or gay. It can be funny in a really sweet way," O'Keeffe says laughing.
He's currently single and dating. He likes to meet guys through friends or at a bar. He says his favorites are the Abbey, Revolver and Chapel. He meets people through friends mostly, and doesn't do the app thing. He says he's tried it, but it's not personal enough and he's too old school.
O'Keeffe says the "power gays" don't hire him much.
"They have their set people they use… I think people think that I don't do this anymore because I do so much TV, or because they think I'm above it. But, if I have time in my schedule, I'll do it. I don't really turn down things. I like to keep busy. I'd like to do more things," O'Keeffe says.
His goal is to have his own TV show on the Food Network. He has another cookbook coming out later this year, and he wants to open a restaurant in the next year or two.
He envisions a show where he can travel around the U.S. — a kind of Irish guy fish out of water. He says he loves rural America, and thinks the people are funny and sweet. They remind him of the small town he grew up in — Nenagh, not far from Limerick.
He says Irish food is different than people think. "We have some of the best meat and fish in the world where we are," he says.
His signature dishes are chicken cacciatore, short ribs, individual baked Alaska, and a killer flourless cake – "Jennifer Aniston told me my cake was good, so it must be badass."
For a guy that makes his living off people who don't cook for themselves, O'Keeffe believes a major problem with Americans in general is that they don't cook at home enough.
"People need to get back in the kitchen and start cooking. There's so much joy in that. And it's healthier," he says. He adds though that he actually hates to shop. "One of the most annoying thing about cooking is going to the store and shopping for the ingredients. I tell people to go shopping one day, and cook the next day. Cooking can be stressful if you don't know how to do it."
When O'Keeffe isn't cooking for actors and Hollywood executives, you can find him on Mondays at the farmer's market, on Gardner and Fountain streets, or at his local Whole Foods.
He lists Jar, Rossoblu, and Cecconi's as his favorite restaurants in LA.
As for his TV aspirations that dream has certainly come true, if you count Food Network,  "Stuart's Kitchen" which aired in Ireland and New Zealand, appearances on Marie, CBS's "The Talk," "The Home and Family Show," and Republic of Telly and Asiana Airlines featured Stuart in its national "Fly with Color" campaign.
EDITORS' CHOICE, BEST CHEF: SUZANNE TRACT
Chef and owner of the critically acclaimed Jar Restaurant, Suzanne Tracht has won international praise for her culinary adventures at Jar. Her countless appearances on the "Today" show, Food Network, and Extra, as well as her multiple awards led her to be  inducted into the Fine Dining Hall of Fame and participating in Fortune magazine's Most Powerful Women Summit.
"Relating to people and making them feel warm and welcome isn't hard and you can do it in many ways, which is why I cook," Tracht said. "I like feeding people and making them happy."
JAR
8225 Beverly Blvd.
323-655-6566
BEST BUSINESSPERSON: BRAD LAMM, BREATHE LIFE HEALING CENTER
Fifteen years ago Brad Lamm was a self-proclaimed total mess. He was bulimic. He smoked two packs of cigarettes a day. He was an alcoholic, addicted to meth, and he supplemented all of this by taking Xanax. In 2002, he got clean.
Lamm's journey to help others grew into an empire with two treatment centers that have helped numerous people in the LGBTQ community get clean and sober.
"I knew I was gay at 5 years old," he says. "When I took my first drink at 15, I was deliciously soothed. By the time my first partner died in 1989, I was 19 years old and convinced not only was I going to die, but we were all going to die."
He added, "We were part of this sad infected class with no upside… Gay men in my generation, pre-HIV cocktail, it was more than a death sentence, it was a shame sentence. It was a downward spiral. It was a grizzly and gruesome death. And I'd already been cast out of my family."
ACT UP became Lamm's upside. Although he was still getting high at the time, he fell into a clan he calls "purposeful," working to make progress and trying to save his life.
"I found a place for my rage, but I thought I was going to die from alcohol and drugs, so when I didn't, it was an amazing 'ah-ha' coupled with helping others, and it was all congruous with my trauma survival and being a gay man," Lamm says.
It was in Lamm's search for what to do with his life after getting clean that he found doctor Dr. Judith Landau, a South African psychiatrist focused on "invitational intervention," a trauma-informed approach to helping families help their families.
"Essentially you invite your family to an intervention and the work starts from there. It suited me and it coincided with enormous energy I had around, never thinking I'd stop this litany of things that were killing me," he says.
Lamm's entre into the work Landau was doing eventually led to starting an intervention practice himself in New York, 13 years ago, and it really took off thanks to contacts he'd made in his former life as a TV weatherman.
"Some of the same skills I had as a journalist and some of the people I grew up in that industry with were now in TV running shows, and they knew about my remarkable turnaround.
"The 'Today' show said come and do a show on recovery, and Oprah said come and do a docu-series on food and that became "Addicted to Food," an eight-part series produced for her. Then Dr. Oz said come help launch the show. And I did like 30 stories. That was the rocket fuel to this mission of helping my recovery community and their families reduce its suffering," Lamm says.
Five years ago, Lamm opened a trauma-informed treatment center that would accept health insurance,  Breathe Life Healing Center in Los Angeles.
"Meth and alcohol was my struggle, drug and hurt, so to see treatment in my community is powerful," he says.
He and Scott Sanders, a Tony, Grammy and Emmy winning television, film and theater producer (Sanders produced the musical "The Color Purple" for Broadway), were married and it was the first gay wedding Oprah attended.
He says he sees so much of himself in the Celie character from "The Color Purple."
"You're at the end of the rope and you're so beaten down, and then all of a sudden instead of cutting Mister's throat, you choose grace and find your way. And part of that is forgiveness. But forgiveness doesn't mean I need to live up to anyone's version of who I need to be," Lamm says.
Lamm says the headline of his life continues to be defined by something famed author, Alice Walker said to him 13 years ago.
"She told me that 'the power of you is not your story, but that you're a 'bodhisattva.' I was like, what's that? She told me to go and look it up. It means, the one who goes into the lake of fire to help another out. That's the beauty of every person to help another. The very wreckage of my past becomes the crown jewel of my ability to help another," Lamm says.
BREATHE LIFE HEALING CENTER
8730 Sunset Blvd.
800-929-5904
EDITORS' CHOICE, BEST LGBT BUSINESSPERSON: OLIVER ALPUCHE, REDLINE
When asked what inspired the business venture that led to the opening of this premier gay bar in DTLA, Oliver Alpuche said, "I've lived downtown for eight years and noticed that the LGBTQ community was growing, but we had nowhere to go and meet each other. Downtown deserves a dedicated queer space 365 days a year."
That paved the way for the DTLA Proud Festival, which Oliver created. "DLTA Proud is committed to celebrating everyone's story, to spreading optimism, to growing our community and to expanding our definition of diversity," he said. "I love Los Angeles because of how diverse it is."
REDLINE
131 E 6th St.
BEST LAWYER: S. CHRISTOPHER WINTER
S. Christopher ("Kit") Winter didn't always want to be a lawyer.
"I wasn't one of those kids who had a clear idea of what I wanted to be when I grew up," he said. "I could envision myself doing a lot of different things. It all seemed interesting." That curiosity is reflected in his varied career in New York between graduating from Yale in 1987 and starting law school at UCLA in 1994. "I had a little bit of career ADD after college," Winter said. "I worked in advertising sales, graphic design, desktop publishing – and I always had a side gig."
Those side gigs included promoting parties at Limelight, Sound Factory and other New York nightclubs featuring DJs such as Frankie Knuckles, Little Louie Vega, and Junior Vasquez; bartending at various restaurants in the West Village and Chelsea; and working catering jobs for clients including Madonna.
"I think people were surprised when I decided to go to law school," Winter laughs. "It wasn't something that you would have necessarily thought was in my future."
Surprising or not, Winter excelled at law school, graduating UCLA law in 1997 in the top 10 percent of his class and winning numerous academic honors. For more than two decades since then, Winter has been practicing law in Los Angeles, in settings ranging from large national law firms to his current solo practice.
"I don't believe in fighting for the sake of fighting," Winter says about his philosophy. "My goal as a lawyer is to help my clients navigate their legal challenges as quickly and affordably as possible."
Winter's practice is focused on serving as outside general counsel to small-to-medium sized companies, encouraging his clients to take a proactive approach to avoiding legal problems and crafting effective strategies to address problems. His legal background includes experience in litigation, intellectual property and general business law, and he has authored portions of treatises relating to privacy law and technology transactions.
Winter doesn't specifically target his practice to the LGBT community, although he says he represents a diverse group of clients.
"I'm a 'gay lawyer' because I'm gay and I'm a lawyer," he jokes. "I've been out of the closet since I was a teenager."
Indeed, Winter has a long history of LGBT activism extending back more than 30 years. As an undergraduate at Yale, he was the co-chair of the Gay & Lesbian Co-op (with the late Sarah Pettit, a founding editor of OUT magazine), and part of a group of students who successfully lobbied the Yale Corporation to include "sexual orientation" in the university's non-discrimination policy in 1986.
"I was sort of a big gay on campus," Winter recalls, "writing op-eds in the Yale Daily News, arranging protests, that kind of thing." Asked whether he contributed to the environment that led the Wall Street Journal to label Yale the "Gay Ivy" in 1987, Winter laughs, "I'd like to think so. I definitely left Yale a gayer place than I found it."
Winter moved to New York City in 1987, in the middle of the AIDS crisis and shortly after the founding of ACT UP.  "It was a terrifying time," Winter says. "While my straight friends from college were starting their careers or heading to graduate school, gay men were trying to survive an apocalypse."
Winter became involved in ACT UP and found a home in gay publishing, working first at the New York Native, New York's gay newspaper, and later serving as the founding advertising director of Outweek magazine.
He later served as the production manager of QW, a gay newsweekly (Troy Masters, Los Angeles Blade publisher was a founder and publisher of QW) for which he also briefly penned the advice column under the moniker "Queer Abby."  "I don't think we thought much about trademark law back then," Winter laughs. After working as a freelance desktop publisher at various Conde Nast titles including Mademoiselle, Allure, and Details, Winter decided to pursue the challenge of a career in law, and hasn't looked back since.
"I love being a lawyer," Winter says. "Legal issues can be overwhelming to people, and can be fatal to businesses. Helping my clients get through that successfully is very rewarding."
Winter is married to Patrick Jensen, a Licensed Marriage and Family Therapist.  They live in Silver Lake and have two dogs and two cats.
This year will mark Winter's fourth time riding in AIDS/Lifecycle to raise money for the Los Angeles LGBT Center.
EDITORS' CHOICE, BEST LAWYER: LAURA W. BRILL, KENDALL BRILL & KELLY LLP
A lifetime focus on cases that promote equal rights, make Laura Brill a force in the fight against discrimination.
"One of my briefs in the early 1990s argued in the case of Lawrence v. Texas (a challenge to a state anti-sodomy statute) that discrimination based on sexual orientation was a type of sex discrimination and that the statute should be ruled unconstitutional on that basis. That same argument has been made many times over the years…this theory is now gaining recognition by courts and administrative agencies, including most prominently, in cases relating to employment discrimination."
In the case Colin v. Orange Unified School District, Brill helped pave the way for Gay Straight Alliances. Brill discussed this significant moment: "We got the first preliminary injunction requiring the school to allow the club to meet and use school facilities just like any other club. One of my favorite moments since then has been going to gay Pride events more recently and seeing the huge numbers of wonderful high school students marching with their Gay Straight Alliance banners. I'm so happy to have had a part in helping kids have a safe environment at schools."
"My New Year's resolution is to do all I can to increase voter registration rates, especially among young people and especially in the LGBTQ community. Many people don't know that young people can pre-register to vote when they are 16 or 17. Then when they turn 18 they will be automatically registered to vote," Brill said. "Most people don't know about pre-registration, but we need everyone registered so we can make sure government policies reflect our priorities, instead of the opposite."
Kendall Brill & Kelly LLP
10100 Santa Monica Blvd

310-556-2700
BEST ALLY: MAYOR ERIC GARCETTI
EDITORS' CHOICE, BEST ALLY: LISA VANDERPUMP
As an entrepreneur, avid activist, author, television personality, and restaurant owner of LA staples such as Pump and SUR, Lisa Vanderpump is an LA icon. She has consistently stood up for the LGBT community, having worked as a spokesperson for GLAAD, led the AIDS Walk Los Angeles, served as grand marshal of 2017 Long Beach Pride, worked with Desert AIDS Project, The Trevor Project, the LA Gay & Lesbian Center and more.
In addition to advocating for the LGBT community, Vanderpump created The Vanderpump Dog Foundation, working to help end animal abuse. She somehow also found time to produce "Vanderpump Rules," the smash reality TV show. She's the ultimate philanthropist who really does it all. Vanderpump has a love for all living creatures that shines through in her humanitarian efforts, making her a model ally.
BEST DRAG SHOW: LEGENDARY BINGO AT HAMBURGER MARY'S
Beautiful drag queens, fantastic food, money, charities…Bingo! Legendary Bingo at Hamburger Mary's is not just a great drag show, it's a fantastic and sometimes wild night out. Jeffery Bowman is almost as legendary as Hamburger Mary's.
HAMBURGER MARY'S
8288 Santa Monica Blvd
323-654-3800
EDITORS' CHOICE, BEST DRAG SHOW: LYRIC HYPERION, GREEN EGGS AND GLAM
Lyric Hyperion Theatre & Café
2106 Hyperion Ave.
323-928 2299
BEST BAR: THE ABBEY
Where else are you going to see Diana Ross or Elon Musk tear up the dance floor? The Abbey is arguably the best-known gay bar in all of the U.S. and always a fun night out with your besties. It's a treasured LA icon and so is owner David Cooley.
THE ABBEY
692 N. Robertson Blvd.
310-289 8410
EDITORS' CHOICE, BEST BAR: REVOLVER
WeHo loves the oversized drinks and darts in the back at this famous video bar.
REVOLVER
8851 Santa Monica Blvd.
310-694 0430
BEST RESTAURANT: SUR RESTAURANT AND LOUNGE
"Real Housewives" star Lisa Vanderpump's SUR is a great place for people watching, and the upscale food is, well, impressive. It's definitely a see-and-be-seen scene that can't be missed.
SUR
606 N. Robertson Blvd.
310-289 2824
EDITORS' CHOICE, BEST RESTAURANT: Cecconi's West Hollywood
The Northern Italian cuisine is spectacular, the decor a kind of elegant retro Roman-chic with outdoor seating. True luxe.
CECCONI'S
8764 Melrose Ave.
310-432 2000
BEST GROCERY STORE: TRADER JOE'S   
Quite simply, the best place to go shopping for unique, curated food brands.
TRADER JOE'S
7310 Santa Monica Blvd.
323-969-8048
EDITORS' CHOICE, BEST GROCERY STORE: PAVILIONS
Extensive selections of the highest-quality foods. And, at least in WeHo, it's where the boys are.
PAVILIONS
8969 Santa Monica Blvd.
310-595-1730
BEST REAL ESTATE AGENCY: THE COLLECTIVE REALTY
Experienced real estate agents who negotiate well for their clients. One reader said, "The Collective is the concierge service of boutique realty. And Andy Vulin is the best real estate investment teacher I ever met."
EDITORS' CHOICE, BEST REAL ESTATE AGENCY: BERKSHIRE HATHAWAY
Find the most luxurious West Hollywood or Beverly Hills home of your dreams and call Berkshire Hathaway, because no one can close it faster or more fairly. Readers praised their attentiveness to detail.
BERKSHIRE HATHAWAY
131 S. Rodeo Dr.
310-844-6434
BEST STYLISTS: SHORTY'S BARBER SHOP
Whatever level of service you require for your coif, Shorty's is the place to go.  It's the very best place in West Hollywood for a drop in fade. People travel from all over Los Angeles to the unmistakable storefront on Fairfax.
SHORTY'S
755 N. Fairfax Ave.
323-297-0554
EDITORS' CHOICE, BEST STYLIST: MARCO PELUSI
Celebrity hairstylist Marco Pelusi has the best tips for looking great. "Ask your stylist to do a gloss or a shine treatment when you're next at the salon," he recommended. "Your hair can often dry out and look dull, lifeless, and frizzy during winter months; the added shine treatment will boost the condition of your hair and make it look healthy."
MARCO PELUSI
636 N. Robertson Blvd.
310-967-0999
BEST CAR DEALERSHIP: BEVERLY HILLS BMW
One reader commented, "At Beverly Hills BMW, I walked through and decided what I wanted and with no pressure at all I left with the $90,000 ride of my dreams. No hassles, no pressure. Just great service and a brilliant ride."
BEVERLY HILLS BMW
5070 Wilshire Blvd.
877-794-4678
EDITORS' CHOICE, BEST CAR DEALERSHIP: HONDA OF HOLLYWOOD
Honda of Hollywood has one of the best full-service shops of any dealership in Los Angeles. Our favorites are the 2018 CRVs and HRV. Great quality SUVs at a realistic price.
HONDA OF HOLLYWOOD
6511 Santa Monica Blvd.
323-466-3247
BEST MEDICAL PROVIDER: CEDARS SINAI URGENT CARE
World-class urgent care from one of the world's leading medical institutions.
EDITORS' CHOICE, BEST MEDICAL PROVIDER: SOUTHERN CALIFORNIA MEN'S MEDICAL GROUP
Doctors you can talk to and advice that's easy to take because they are just like you. Comprehensive, fully loaded and state of the art.
SOUTHERN CALIFORNIA MEN'S MEDICAL GROUP
9201 Sunset Blvd.
310-550-1010
BEST FITNESS FACILITY: 24 HOUR FITNESS
One of the busiest places in WeHo, 24 Hour Fitness is as much a family for some as it is a gym.
24 HOUR FITNESS
8612 Santa Monica Blvd.
310-652-7440
EDITORS' CHOICE, BEST FITNESS: EQUINOX FITNESS
A little bit of luxury goes a long way during a hard workout. Outstanding, modern and clean facilities are what make Equinox worthy of Editors' Choice.
EQUINOX FITNESS
8590 Sunset Blvd.
310-289-1900
BEST MARIJUANA DISPENSARY: MEDMEN
Since Jan. 1, MedMen has experienced lines down the block and its fans are true believers in the almost Apple Store experience of boutique weed products of every kind. Founder Andrew Modin, almost overnight, has become a business sensation in West Hollywood and is now ramping up to take it national.
MEDMEN
8208 Santa Monica Blvd.
323-848-7981
EDITORS' CHOICE, BEST DISPENSARY: ZEN HEALING WEST HOLLYWOOD
Some say it has one of the highest-grade selections of any store in Los Angeles.  Its edibles and medicinal choices are outstanding.
ZEN HEALING
8464 Santa Monica Blvd.
323-656-6666
BEST HOTEL: WALDORF-ASTORIA
One of the world's leading hotel names is now at home along Santa Monica and Wilshire Boulevard in Beverly Hills. Unprecedented luxury is just the tip of the iceberg of the Waldorf experience. After watching it soar skyward during construction, you know you want to spend the weekend there. Staycation!
WALDORF-ASTORIA
9850 Wilshire Blvd.
310-860-6666
EDITORS' CHOICE, BEST HOTEL: JEREMY HOTEL
Soon to experience a name change — think One Hotel — The Jeremy, as everyone now calls it, is an astounding architectural gem and gorgeous hotel overlooking Rainbow City. It's not only a great place to stay, it's also a destination. 
JEREMY HOTEL
8490 Sunset Blvd.
310-424-1600
BEST HOUSE OF WORSHIP: FOUNDERS METROPOLITAN COMMUNITY CHURCH
The house that MCC founder Troy Perry built is a rollicking, down home gospel of faith and a beacon in the fight and one of the most consequential  cornerstone establishments of LGBT history in LA.
FOUNDERS
4607 Prospect Ave.
323-669-3434
EDITORS' CHOICE, BEST HOUSE OF WORSHIP: KOL AMI
One of the most significant Reform synagogues in America is also one of the most innovative. A powerhouse of Jewish tradition and thought, Rabbi Denise Eger is devoted to community and social justice.
KOL AMI
1200 N. La Brea Ave.
323-606-0996
BEST LGBT SOCIAL GROUP: IMPULSE GROUP LA
Impulse Group is an international group that advocates change toward  healthier sexual lifestyles among gay men in 18 cities around the world, based in Los Angeles. Founder Jose Ramos felt stronger community bonds and family building among peers can reduce HIV rates and save lives. Turns out he was right.
EDITORS' CHOICE: BEST LGBT SOCIAL GROUP: VARSITY GAY LEAGUE
California's largest LGBT recreational sports league is celebrating 10 gay years!  A robust and well-organized calendar of Kickball, Dodgeball, Bowling, Tennis, Soccer and Volleyball. Who says gays don't do sports? Will Hackner and Andrew Miller want to know.
BEST MUSEUM: LOS ANGELES COUNTY MUSEUM OF ART
LACMA is a world-class museum and with its expansion, including an incorporation of Hollywood movie and Oscar history, it's unrivaled. Many outstanding collections and community events, like outdoor films, make it a treasured institution.
LACMA
5905 Wilshire Blvd.
323-857-6000
EDITORS' CHOICE, BEST MUSEUM: THE BROAD
One of the most important modern museums in the western United States is also one of the most iconic landmarks in DTLA. Eli Broad's massively important contemporary art collection almost wound up in a building that would have been where the new Waldorf is today.
THE BROAD
221 S. Grand Ave.
213-232-6200
BEST NON-PROFIT: AIDS HEALTHCARE FOUNDATION
AHF provides services to more than 600,000 HIV+ individuals in 15 U.S. states and 36 countries worldwide and is the largest AIDS service organization in the world. Michael Weinstein founded the agency as a hospice when no hospital would care for AIDS patients and since then has grown it into a billion-dollar non-profit.
AIDS HEALTHCARE FOUNDATION
6255 W. Sunset Blvd.
323-860-5200
EDITORS' CHOICE, BEST NON-PROFIT: LOS ANGELES LESBIAN & GAY CENTER
Founded by Morris Kight in 1969, LA's LGBT Center is now the world's largest LGBT social service agency and community center and is in the middle of an expansion that will revolutionize its reach. Lori Jean, its CEO, has become one of the most important LGBT non-profit leaders in the U.S.
LGBT CENTER
1625 N. Schrader Blvd.
323-993-7400

BEST VET: LAUREL PET HOSPITAL
A truly empathic provider of outstanding medical services for generations of LGBT community members in West Hollywood.
LAUREL PET HOSPITAL
7970 Santa Monica Blvd.
323-654-7060
EDITORS' CHOICE, BEST VET: Dr. MARK NUNEZ, formerly of VETERINARY CARE CENTER, now Medical Director of VCA Miller-Robertson Animal Hospital.
Dr. Mark Nunez was previously Veterinary Care Center's go-to doctor, known for going the extra mile to save your pet.  Dr. Nunez recently accepted a new position as Medical Director of VCA Miller-Robertson Animal Hospital
VCA Miller-Robertson Animal Hospital
8807 Melrose Ave, Los Angeles, CA 90069
310-657-7050.
BEST LA ATTRACTION: GRIFFITH OBSERVATORY
The go-to place for all family visits and the south-facing slope of Mount Hollywood offers views that just can't be beat.
GRIFFITH OBSERVATORY
2800 E. Observatory Rd.
213-473-0800
EDITORS' CHOICE, BEST LA ATTRACTION: HOLLYWOOD BOWL
The iconic outdoor theater celebrates everything about Los Angeles and features some of the greatest names in music, under the stars.
HOLLYWOOD BOWL
2301 N. Highland Ave.
323-850-2000
BEST RED CARPET EVENT: HRC LA DINNER
The Human Rights Campaign brings out the star power each year in Los Angeles and is famous for an exuberant red carpet experience. On March 10, 2018 you have your next chance to take a walk.
EDITORS' CHOICE, BEST RED CARPET: OUTFEST
The world's most important LGBT film festival is also becoming one of LA's most anticipated events.
(Mary Jo De Silva contributed to this article)
Black Deafhood: A journey at the intersection of sexuality, disability, race
Gallaudet's Bobbi-Angelica Morris on their activism and art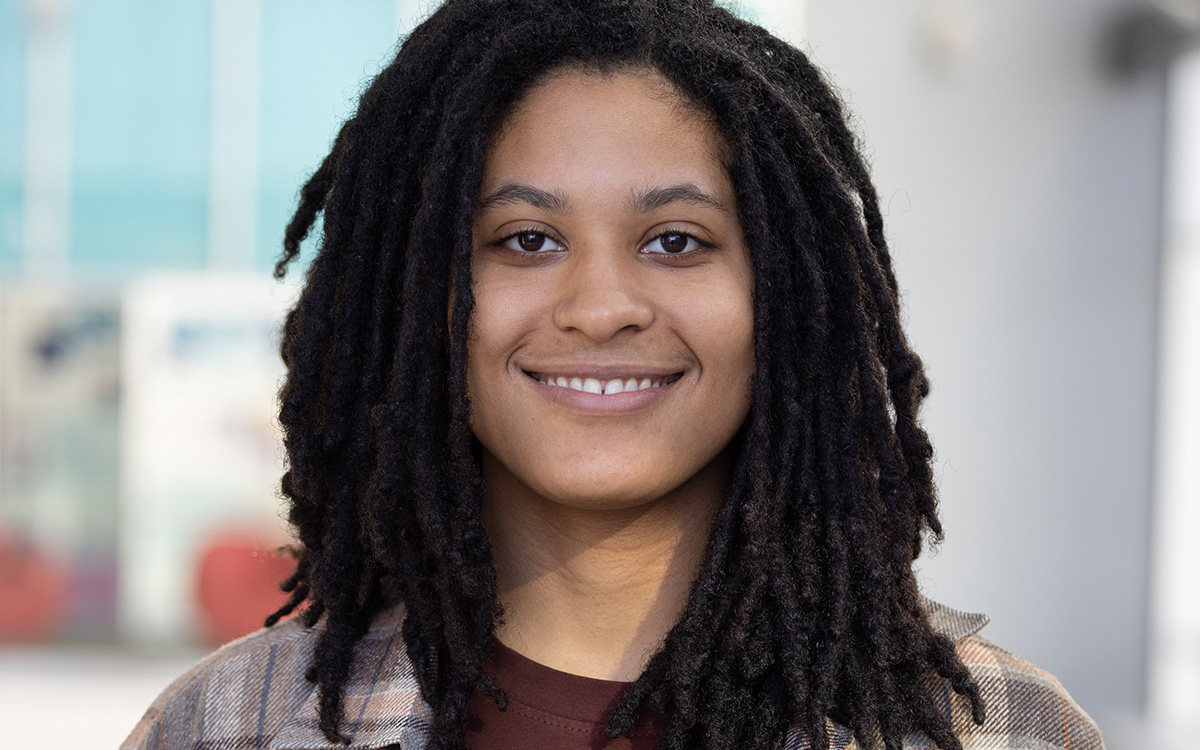 Editor's note: One in four people in America has a disability, according to the CDC. Queer and Deaf/disabled people have long been a vibrant part of the LGBTQ community. Take two of the many queer history icons who were disabled: Michelangelo is believed to have been autistic. Marsha P. Johnson, a hero of the Stonewall Uprising, had physical and psychiatric disabilities. Today, Deaf-Blind fantasy writer Elsa Sjunneson, actor and bilateral amputee Eric Graise and Obama administration Assistant Secretary of Labor for Disability Employment Policy Kathy Martinez are just a few of the people who identify as queer/Deaf/disabled. The stories of this vital segment of this queer community have rarely been told. In its series "Queer, Crip and Here," the Blade is telling some of these long unheard stories.
"My 'coming out' story looks more like me telling someone my favorite cookie flavor is chocolate chip," Bobbi-Angelica Morris, a Gallaudet University graduate student, activist, poet, photographer, videographer and visual artist, told the Blade, "than an emotional roller coaster."
"I've always embodied this carefree energy pertaining to who I am, what my purpose is, and how I show up for others," added Morris, who is Deaf/Hard of Hearing and identifies as a Black, nonbinary, queer and abolitionist artist.
Earlier this year, Morris, 23, received the Mary Bowman Arts in Activism Award from the National AIDS Memorial, the San Francisco organization that displays the internationally acclaimed AIDS Memorial Quilt.
Over the phone and in email, Morris spoke with the Blade about a range of topics – from her "Deafhood" to how she felt safe at a queer Halloween party.
Morris, who uses she/they pronouns, grew up in different parts of the East Coast. They spent most of that time in Richmond, Va.
"Growing up, most of the people around me would ask if I was gay," Morris said, "because I fit into the stereotypical realms of present day msc [masculine] presenting dykes."
"No one questioned me when I actually came to terms with my queer identity," they added.
Before enrolling in Gallaudet, Morris spent most of their time as a student with hearing people in schools, where most teachers and students didn't communicate in American Sign Language (ASL). Morris was the only Deaf student in their classes until they graduated from the University of Virginia in 2022 in Charlottesville. There, they majored in global development studies and minored in ASL with a concentration in disability studies and community development.
Growing up, Morris didn't know about ASL or the creativity and history of Deaf culture.
"It wasn't until I was in elementary school," Morris said, "that an audiologist said I qualified for hearing aids."
In their poetry, Morris, who speaks and signs their work, reflects on their family and their experience of being Deaf.
"I reflect on my own Deafhood:/ my playground fights/ with uneducated parents," Morris writes in a poem, "When little Black Deaf girl doesn't hear someone speak to her,/that someone thinks little Black Deaf girl is disrespectful."
Like many Deaf/Hard of Hearing people, who go to school when they don't know American Sign Language, and there are no ASL interpreters, Morris felt isolated.
"I had no knowledge of the Deaf community or of Black Deaf history," they said.
Some in Morris's family and community couldn't accept that Morris is Deaf. "Some, not out of maliciousness, prayed for my healing," they said.
What Morris calls her "Black Deafhood," has been a long journey at the intersection of sexuality, Deafness, disability, Blackness, gender, activism, and art.
Deafhood is a "journey that a Deaf person undertakes to discover his, her or their identity and purpose in life," according to a Deafhood Foundation statement on deafhood.org.
Hearing people often perceive of Deafness as a disease that should be cured, and of Deaf people as incompetent, second-class, less-valued, citizens.
Just as coming out helps queer people to affirm their sexuality and connect with the LGBTQ community and history, Deafhood empowers Deaf people to have pride in themselves – to connect with the Deaf community, history and culture.
As it often goes with finding and loving your queer self, Deafhood is a process.
In middle school, Morris watched "Switched at Birth," the popular TV series. The teen and family drama features Deaf and hearing actors and scenes in ASL.
The show jump-started Morris's interest in Deafness and the Deaf community. "But, I still didn't understand my connection [with the Deaf community]," Morris said.
Curious to discover something about Deaf culture, Morris started an informal class – a club. There, they and their friends learned signs from YouTube videos.
At the University of Virginia, Morris took a sign language class. They studies abroad for a time in India.
At Gallaudet, Morris began to feel connected to the Deaf community. They are a student in the Master of Social Work program at Gallaudet's School of Civic Leadership, Business, and Social Change. Morris will graduate with an M.S.W. degree in 2024.
They are equally committed to making art and activism – to working for social justice for Black, Deaf/disabled, queer, and other marginalized groups. A love of art and social change is etched in their bones.
"I am an abolitionist and an artist," Morris said, "I cannot be one without the other."
Their abolitionist identity is connected to how they experience intersectionality. Morris sees their life as connected "to the movement for total liberation of all our people, beings, and non-beings in this present day and beyond," they said.
Because they are an artist, they have a responsibility to use their skills to educate, inspire and protect "everyone and everything that abolitionists fight for daily," Morris said.
From early on, Morris loved being creative. During an unstable childhood, art helped Morris to express their feelings.
Fortunately, art ran in Morris's family. "My bio-mom is an amazing artist," Morris said, "so we would draw things together."
Later, Morris's god-mom gave Morris materials that sparked their interest in painting and photography.
In middle school, Morris got into spoken word poetry when one of their Boys and Girls Club mentors showed them a spoken word video. At the University of Virginia, Morris participated in poetry slams. In their Gallaudet social work program, they impressively deploy their artistic and activism chops.
Their advocacy projects are numerous. Morris is developing ASL G, a non-profit organization. The group's mission "is to develop community garden coalitions and programming for art and health wellness through disability justice," Morris said.
Morris was the former creative outreach coordinator of VOCA, a non-profit that supports BIPOC, Deaf artists.
"I have family members that have been incarcerated," Morris said. "Because of that, I want to fight the injustice of the prison industry and mass incarceration."
Morris is the president of Students Against Mass Incarceration (SAMI), a student club at Gallaudet.
Ableism, audism (discrimination against Deaf people), homophobia and racism are issues for Morris. "The white presence is prominent in many institutions," they said, "often they're predominantly white."
Morris likes being a Gallaudet student. But, "there's a lack of racial competency at Gallaudet as there is in the whole of America," they said.
The queer community has provided safe spaces for Morris.
Once, Morris and their partner attended a queer Halloween party in Charlottesville. "Half the people in attendance knew or were learning sign language," Morris said. "I think it was then that I realized how connected the queer community was in ensuring no one was left out."
Morris went to the party as Beast Boy, and their partner went as Raven from Teen Titans.
Follow Morris on Instagram @Blckrainbow5