A plan for comprehensive immigration reform
With court providing Trump cover, solutions lie with legislature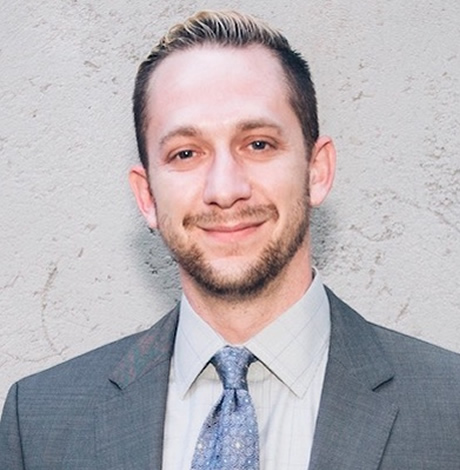 As the president's crusade to un-knit the fabric of America's immigration system continues, the Supreme Court provides new cover. No one should be surprised that the high court has dropped yet another assist to the administration by bolstering both its efforts to build a wall and also turn away migrants seeking asylum on the southern border. The only way out of this mess is a legislative deal.
Mr. Trump's newest gambit is essentially a blanket rejection of asylum-seekers who might pass through Mexico before arriving at our southern border.  Under the proposed rule, asylum-seekers cannot make a request for refuge in the United States if they are arriving at the southern border in transit from any other third country (effectively meaning claims for asylum at the Southern border could only be made by Mexicans).  The rule denies entrance to almost all Central American migrants seeking asylum who today make up the vast majority of asylum-seekers that migrate by land.    
The Supreme Court's order allows the administration's stringent new asylum policies to remain in effect while other court battles continue over their legality.
Administration opponents see these actions as a cruel perversion of Immigration and Asylum laws, meant to purposely increase human suffering and deter new migration.  For Administration supporters, these new rules are a necessary outcome from years of abuse to a strained system.
In the face of this ideological chasm we seem to be left two choices: pick one side over the other and continue fighting while human beings suffer, or find a legislative compromise to fix the system.
Since the political fight never seems to end, despite various election results over the last two decades, perhaps it is again time to explore a legislative solution. From this immigration lawyer's perspective, it's time to stop the insanity and make a political deal. Human lives hang in the balance.
The President and his supporters are fixated on building a border wall.  Their supposed argument is that the border wall supports national security, and every country should control who enters its borders.  House Democrats should simply call the President's bluff and pass comprehensive immigration reform that funds the border wall.
In that spirit, here is a comprehensive reform deal that is worth the price of a wall.
First, provide green cards and a pathway to citizenship for DACA holders and their parents.  Second, make Temporary Protected Status (TPS) permanent for all current holders of TPS.  Third, update the Immigration and Nationality Act (INA), specifically at Section 245(i), to allow for persons who have illegally crossed the border or have overstayed their visas to pay a penalty fine and apply for green cards based on a petition from a qualifying family member or employer-sponsor.
Reviving Section 245(i) would legalize millions of undocumented immigrants and create billions of dollars of penalty fees.  The penalty fee revenue could then be used to fund the border wall.
The lives of immigrants already living among us and the hopes of migrants yearning for safe legal refuge in America depend on us being able to reach a deal. Our Dreamers and their parents, TPS holders, longtime undocumented immigrants, and migrants seeking asylum at our Southern border cannot wait anymore while we play politics.
If the wall is really the President's objective, put it on the table in a serious manner. I believe that the lives of human beings are more important than a concrete wall that can be torn down.
As the saying goes, Speaker Pelosi should make him an offer he can't refuse.
Andrew L. Reback is a Los Angeles-based attorney who specializes in immigration issues. (Photo courtesy Reback)
Alana Chen's suicide shows Canada did not outlaw Christianity
For as long as LGBTQ young people keep suffering and dying, laws against Christian conversion therapy will be critically needed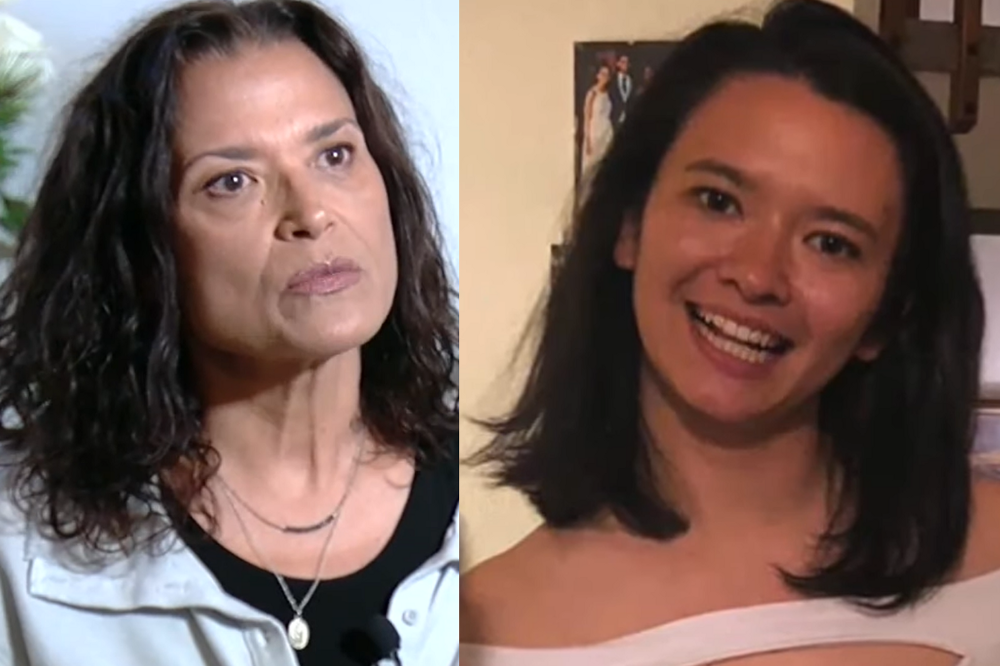 Editor's Note: Frank discussion of LGBTQ mental health crises and suicide follow. If you're a young person in crisis, please reach out to Trevor Project, where trained counselors are waiting to help you around the clock. Or call the National Suicide Prevention LGBTQ Lifeline.
By James Finn | DETROIT – Canada just outlawed conversion "therapy," making it a crime to "provide or promote services intended to change or repress a person's sexual orientation or gender expression."
The law is probably the toughest on the globe, much tougher than any state ban in the U.S. It leaves little wiggle room for religious exemptions, and many Christians are furious. Thousands of pastors across Canada and the U.S. spoke from pulpits last Sunday in a coordinated condemnation of Canada's new law.
"Canada outlawed Christianity and nobody noticed," screams the headline of a popular podcast on iHeartRadio . . . As if engaging in counseling and pastoral practices guaranteed to produce severe mental health crises and suicide are a necessary or desired part of Christianity.
Let's talk about Alana Chen, a young woman dead by suicide
I've followed Alana's tragic story since her death in Colorado in 2019, but her family made headlines again last week as Christian leaders lined up to condemn Canada's conversion therapy ban. Alana's mother, Joyce Calvo, just shared portions of her daughter's journal in a wrenching column for the National Catholic Reporter as she works to shed light on the tragedy, point out that similar tragedies are unfolding right now, and urge Catholic Church leaders to leave LGBTQ adolescents alone.
Joyce makes several important points:
Contrary to popular belief, Catholic dioceses in the U.S. often promote conversion therapy and even sponsor conversion therapy organizations like Desert Streams Ministries. She writes, "My goal for this essay is twofold. I hope it will alert Catholic parents to beware the devastating impact the church can have on their LGBTQ+ children. And I hope it will persuade people speaking for the church to abandon their misguided and dangerous attempts to alter what God has made."
Nuns and priests encouraged Alana for years to use conversion therapy techniques to suppress or eliminate her attraction to other teenage girls. These nuns and priests met with and counseled Alana in secret, subjecting Alana to what her mother calls, "rules and regulations, spiritual/mental abuse … shaming and degrading her."
Nuns and priests urged Alana to hide the counseling from her parents. When Alana was 14 and first admitted to a priest that she believed she was a lesbian, he urged her not to tell her parents because he was afraid they would affirm her. Instead, he counseled her for years to confess and suppress or eliminate her attractions.
Nuns and priests continued to urge Alana to suppress or eliminate her attraction to women after she was hospitalized over plans to kill herself in church. Alana told her sister then that she felt "defiled" and "impure," terms she learned in her pastoral counseling, during which she was instructed to confess any particular incidents of attraction to women before receiving the sacrament of communion.
Nuns and priests referred Alana to conversion therapy programs like Desert Streams and to a licensed psychologist who specialized in conversion therapy.
The Catholic Church in Colorado continues to promote and practice conversion therapy for adolescents, in spite of a state law banning it. They deny their efforts to change/eliminate "unwanted same-sex attraction" amount to conversion therapy and they claim pastoral counseling is not subject to the law.
Of course pastoral counseling is conversion therapy
Desert Streams Ministries, whose staff provide training to Protestant and Catholic clergy and lay people across North America, say they, "help Christians suppress or extinguish sexual/romantic attraction to people of the same sex." That is the definition of conversion therapy, and the results are as tragic as they are predictable.
As Alana's private journal reveals, the counseling she received, to extinguish her same-sex attraction or suppress it to the point she no longer noticed it, is the definition of conversion therapy. The fact that she received the toxic counseling from nuns and priests doesn't make her any less dead.
This old, toxic story just won't go away
For decades, ever since we LGBTQ people started standing up and telling the world we no longer consent to being silenced, shamed, suppressed or oppressed, Christian organizations have insisted we're "choosing" our attractions, have insisted we can un-choose them through counseling, prayer and faith practices.
For decades, the Christian organizations making these claims have collapsed, closed up shop, and even apologized for misleading people. The only verifiable outcomes of services organizations like Desert Streams offer are severe mental health problems and a high suicide rate.
Alana Chen is not the exception, she's the rule.
The harder LGBTQ people sincerely try to eliminate "unwanted same-sex attraction," the more likely they are to try to end their lives. Data show that teens forced into conversion therapy are actually more likely to emerge mentally healthy than teens who enter programs because they want to. Neither subset of teens emerges with any change in how they experience sexual attraction.
Conversion therapy is like snake handling
When I was a kid in rural Alabama, my Baptist preacher dad met a family who attended a fringe Pentecostal church where people didn't just "speak in tongues" and engage in "faith healing," they brought live rattlesnakes to church and passed them around in a show of faith.
Dad took me to visit one of the families, who for Christian reasons refused to allow their kids to be treated with antibiotics or blood transfusions. They believed if people got sick, they should have enough faith to pray for healing, and if they didn't heal, then their death must be God's will.
Dad's voice shook with emotion on the ride back home. He told me, "If any of those kids die, from a snake bite or because they got sick and their parents wouldn't take them to the doctor, watch me do everything in my power to see the parents put in prison. You don't hurt kids. You just don't."
Generally, in the U.S., the law has come to mostly agree with Dad. Christian faith does not excuse putting kids at risk. If you take your kid to a snake-handling service and they get bit, you're in big trouble and your faith won't legally extricate you. Ditto if you deny medical treatment to your child on Christian grounds, like the Pennsylvania parents whose two-year-old died in 2018 of an easily treatable bacterial pneumonia.
Hurting people on Christian grounds doesn't make the hurt acceptable
We have enough data to be certain the kind of conversion therapy nuns and priests subjected Alana Chen to is as dangerous as snake handling, with outcomes as predictable as withholding antibiotics from a sick toddler.
That's why Canada's federal government passed a criminal ban on conversion therapy ban so tight some Christian pastors are afraid it will criminalize pastoral counseling.
News flash: it's supposed to.
Pastor James Coates, a Canadian pastor jailed last year for refusing to comply with covid-19 public health guidelines, told Fox News that the Canadian ban is "anything but loving," claiming it will "shut the LGBT community off from the saving and transforming message of the gospel of Jesus Christ."
Coates doesn't get it. Like thousands of other Christian pastors last week, he apparently refuses to look at data that shows Jesus's transforming message has zero track record of changing sexual orientation or gender identity. It's almost like Jesus is telling people they don't understand his message. Coates could open up his eyes and see if he chose to. So could the nuns and priests in Colorado who falsely insist they can help teens like Alana Chen stop being gay.
For as long as LGBTQ young people keep suffering and dying, laws against Christian conversion therapy will be critically needed. But that doesn't mean Christianity has been outlawed, just like laws criminalizing Christians for withholding medical care from their children do not outlaw Christianity.
As a matter of fact, contrary to Coates's assertion, the U.S. and Canada are bursting with Christian churches that share Jesus's love without condemning LGBTQ people, without falsely claiming that faith can change or suppress same-sex attraction. Want to find a church like that? Check out Church Clarity, a crowd-sourced database of thousands of LGBTQ-affirming Christian congregations: https://www.churchclarity.org/
Christian practices that cause severe mental health crises and death deserve no respect or protection at law. You don't hurt kids. You just don't.
Christian conversion therapy is as dangerous as snake handling. Pass it on.
********************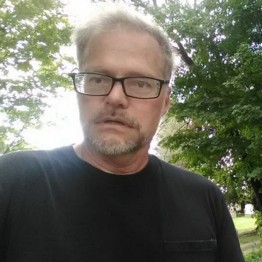 James Finn is a former Air Force intelligence analyst, long-time LGBTQ activist, an alumnus of Queer Nation and Act Up NY, a frequent columnist for the LA Blade, a contributor to other LGBTQ news outlets, and an "agented" but unpublished novelist. Send questions, comments, and story ideas to [email protected]
********************
The preceding article was previously published by Prism & Pen– Amplifying LGBTQ voices through the art of storytelling and is republished by permission.
Lack of access & accountability; WeHo City Hall is in dire straits
In addition to the lack of access and accountability at City Hall, the city's finances are in a critically perilous situation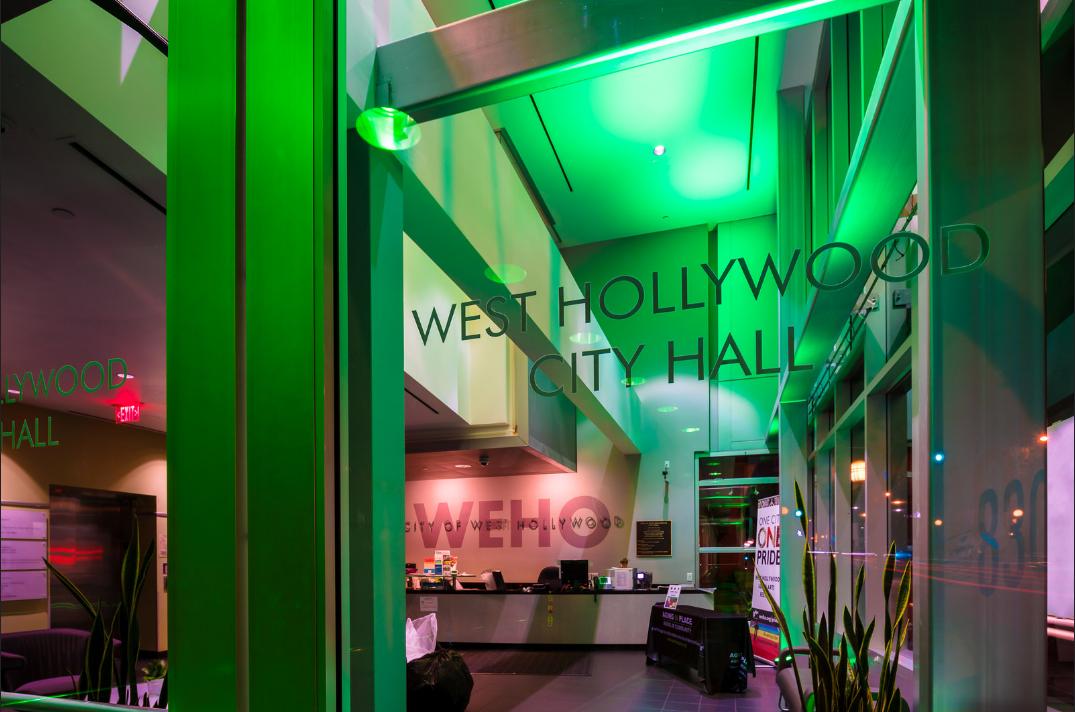 Editor's note: The following commentary does not reflect the views of the staff and publisher of the Los Angeles Blade and is independently submitted for publication. All 'Letters to the Editor' or op-eds will be considered. Please feel free to submit requests to [email protected]
By James Duke Mason | WEST HOLLYWOOD – The last time I spoke out publicly about West Hollywood politics was in the lead up to the 2020 elections.
It's been more than a year since I left my position on the West Hollywood Lesbian & Gay Advisory Board, and almost three years since my last City Council campaign. I've spent my time focusing on my writing and activism, and also pursuing some professional opportunities. But the state of the city is so dire at the moment that I feel now is an important time to speak out and be part of the conversation.
We've now been living with COVID since March 2020; you'd think by now that the city would have figured out a way to manage the pandemic and move forward with city business, yet City Hall has been closed to the public and Council meetings are being held virtually. It was hard enough before for the public to get face time with their Councilmembers or city staff, but now it's literally impossible. City Hall is supposed to be closed till the end of this month but perhaps beyond; who knows when Council meetings will be held in person again? At this point it's absurd when we could easily resume business with masks, vaccine requirements etc.
"The state of the city is so dire at the moment that I feel now is an important time to speak out and be part of the conversation."
In addition to the lack of access and accountability at City Hall, the city's finances are in a critically perilous situation. Some accused me of being hypocritical when I, as someone who once ran as a fresh face, endorsed John Heilman and John Duran in the last election.
What those people failed to understand is that I wasn't for change for the sake of change; at a time of great challenges I believed it was necessary to have experienced, steady leadership for our city, and sure enough Sepi Shyne and John Erickson have failed to live up to their responsibilities.
The city is digging into it's reserves to stay afloat, which is a massive difference from where we were just a few years ago when we were considered one of the best run cities in America.
The biggest crisis we face is the surge in crime that West Hollywood has seen as of late which has received nothing more than a weak, ineffective response from the City Council.
The other night two British tourists were robbed at gun point on Santa Monica and La Cienega Boulevard, just the latest in a long series of violent crime in or near our city. So far I haven't heard any of the Councilmembers propose any concrete solutions; instead their time is spent on fake, performative progressive virtue signaling which actually are nothing more than self aggrandizing moves to further their political careers.
If they were actually concerned about advancing the progressive agenda then they would be taking on issues that actually really make a difference in people's lives; homelessness for instance which is at an all time high.
Where is the tangible action on that front, and how can these Councilmembers call themselves progressives when they haven't done anything to help these innocent people? Homelessness is a disaster, and Sepi Shyne and John Erickson have been asleep at the wheel.
There's been no action at a moment when we desperately need it. Unfortunately the two of them aren't up for re-election until 2024, but we do have several of the other seats up in November, and I will be sharing news about who I support later this year. It's time for us to take our city back and put it on the right track.
********************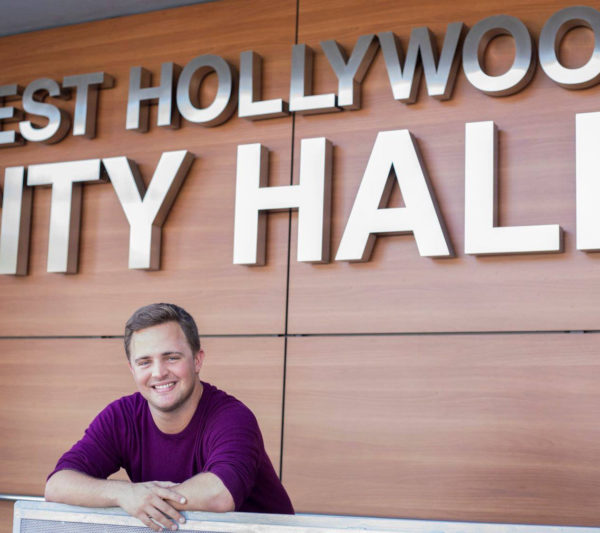 James Duke Mason is a writer, activist and former city official. From 2015 to 2020 he served on the West Hollywood Lesbian & Gay Advisory Board, including a year as Co-Chair.
Photo courtesy of James Duke Mason
Where's the LGBTQ+ outrage over Sen. Kyrsten Sinema?
LGBTQ people are still official second-class citizens without full equal rights & figured out long ago that there is no "both sides" fairness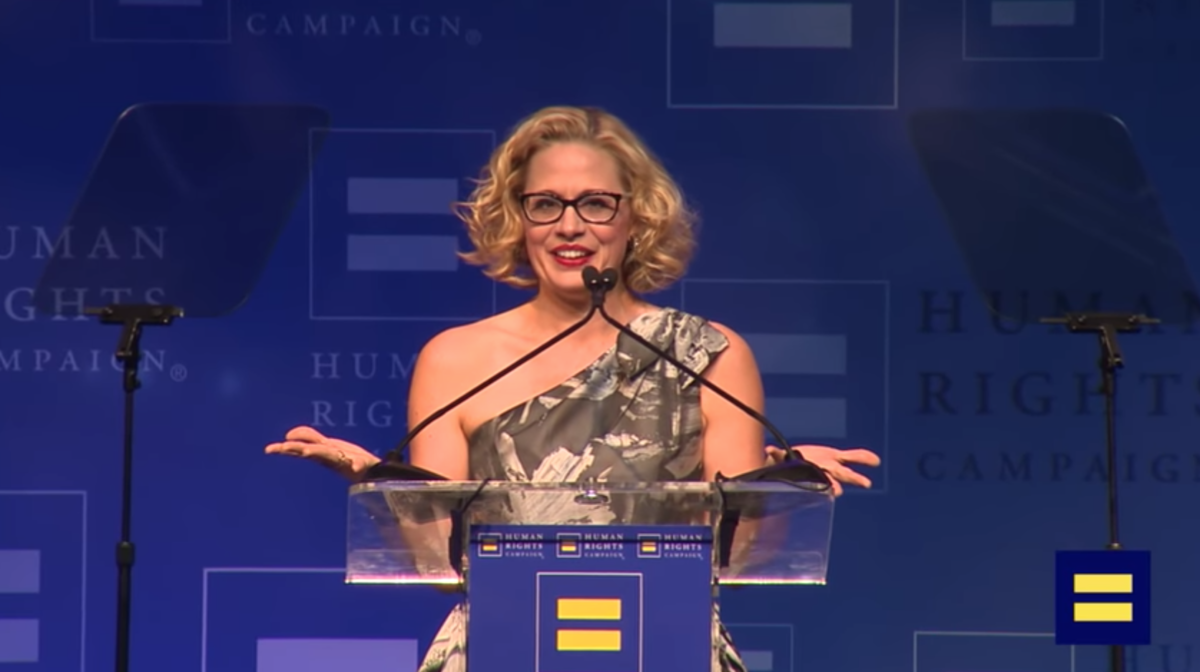 By Karen Ocamb | WEST HOLLYWOOD – I've been waiting and waiting but nothing. What the hell, Human Rights Campaign? Are we really OK with letting this hyper-flirty, bisexual nouveau conservative Democrat from Arizona continue to say she's representing us while holding hands with Sen. Joe Manchin in crushing democracy?
Last October, when Arizona Democratic U.S. Senator Krysten Sinema found super infamy by fighting President Biden's infrastructure spending bill and much of her Democratic Party's call to end the procedural Senate filibuster, The Advocate cited criticism from Black gay New York Rep. Ritchie Torres.
"There is a sense in which we no longer live in a democracy; we live under the tyranny of Kyrsten Sinema," Torres told CNN. "I welcome the ideological diversity of the party. I can live with dissent. My colleagues and I have trouble living with what we perceive to be erraticism. The perception of erraticism is brought on by a lack of communication and clarity for where she stands."
Last Thursday, Sinema gave a soap opera-choked up speech saying she would not vote to change the filibuster because "eliminating the 60-vote threshold will simply guarantee that we lose a critical tool that we need to safeguard our democracy from threats in the years to come." First of all, the threat is here and now and the fact that she doesn't get that makes her inept and craven. The ramifications are huge: without democracy, there is no access to justice.
Secondly, as House Majority Whip James Clyburn told CNN on Sunday, Democrats are seeking a carveout to the filibuster to enable a simple majority to vote on fundamental principles like voting rights.
"When it comes to the Constitution of the United States of America, no one person sitting downtown in a spa ought to be able to pick up the telephone and say you are going to put a hold on my ability to vote. And that's what's going on here," Clyburn told Jake Tapper. "So I would wish they would stop that foolishness because if we do not protect the vote with everything that we've got, we will not have a country to protect going forward."
After Thursday's speech – which she insultingly delivered as Biden was on his way to talk to lawmakers about the critical need to pass the Freedom to Vote Act and the John Lewis Voting Rights Advancement Act – MSNBC's Joy Reid noted that Sinema's rationale for defending the filibuster "is as inconsistent as it is immoral." Sinema supported bypassing the filibuster just over a month ago "in order to raise the debt ceiling on a party-line vote. She doesn't think Republicans should be allowed to damage America's credit, but she thinks allowing them to damage American democracy is a virtue."
Reid noted that Sen. Raphael Warnock called out the contradiction last month after the debt limit vote.
"Be very clear, last week we changed the rules of the Senate to address another important issue, the economy. This is a step, a change in the Senate rules we haven't been willing to take to save our broken democracy, but one that a bipartisan majority of this chamber thought was necessary in order to keep our economy strong. We changed the rules to protect the full faith and credit of the United States government. We've decided we must do it for the economy, but not for the democracy," Warnock said.
Audacity, thy name is Sinema: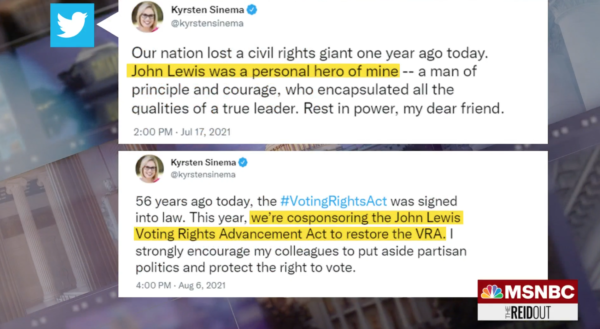 With Sinema's obstinate obstructionism flaring up days before Martin Luther King Day and before a Senate vote on the John Lewis Act – named for the late civil rights icon she claims to have loved – more and more critics are noting how the filibuster was created to further lynching and racist Jim Crow laws. "There's nothing partisan about saying the filibuster has mostly been used for racist reasons, I think everybody would agree that that's true," Harvard Law professor Michael Klarman told the Associated Press.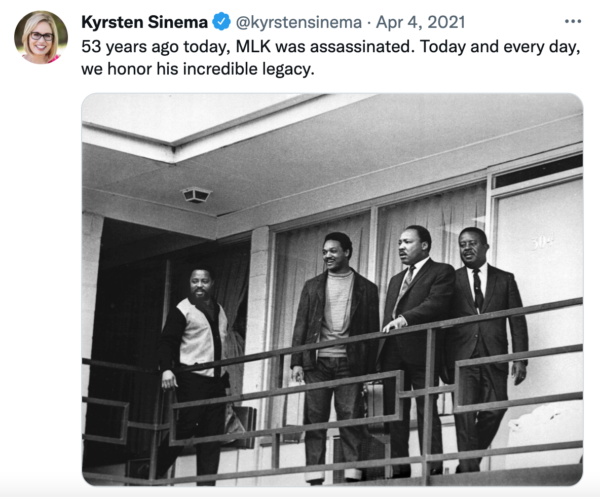 On Saturday, MSNBC's Tiffany Cross said the subtext out loud. "Sinema is a Democrat, but she is in many ways upholding white supremacy," Cross said on "The Cross Connection" after showing a clip of Sinema's Thursday speech. "I don't think I can roll my eyes hard enough and you kind of just want to say, 'Girl, bye.'"
It's not like we didn't notice that Sinema – who used her story of childhood poverty to get elected – has courted infamy. In March 2021, Christine Linnell made an important point in an Advocate commentary.
"Arizona's Sen. Kyrsten Sinema may have taught us a valuable lesson in the past week: when it comes to politics, visibility and representation will only take you so far," she wrote. "Sinema, the first openly bisexual person to be elected to Congress, went viral for the wrong reasons on Friday when she voted against a provision in the coronavirus relief package that would have increased the minimum wage to $15 an hour. And she didn't just vote against it, but went out of her way to get Minority Leader Mitch McConnell's attention before giving a sassy thumbs-down on the floor of the Senate."
Linnell cited journalist Ryan Grim's March 5, 2021 tweet, re-tweeting a C-Span video clip: "Here's @SenatorSinema walking on to the floor, patting Mitch McConnell on the back, looking back to make sure he sees her, then giving the thumbs down to a $15 minimum wage."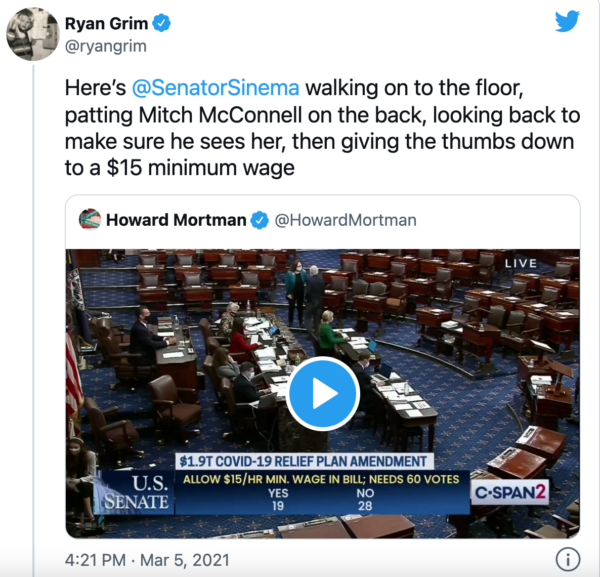 But Sinema is no John McCain and then, like now, it's hard to see what principle she was upholding.
I interviewed Sinema in 2018 for the Los Angeles Blade when she was running for the Senate and noted a tracking report from Nate Silver's FiveThirtyEight indicating that Sinema voted in line with Trump's position 54.7% of the time.
"This isn't a matter of one party being right and the other being wrong," Sinema said. "If we allow our basic values to become just another political football, we'll all lose. If President Trump is willing to work together to stand up for Arizonans, I'll work with him….I learned early on that you get more things done when you're willing to work together…The problem with Washington is that people don't listen to those who have different points of view so they never find the common ground needed to really solve problems. When you actually talk with people and work across the aisle, it's amazing how much you can accomplish."
The problem is that Trump's Republican Party is subsumed by white supremacists for whom lying and treachery is a convenient, amoral means to an authoritarian end. There is no negotiating in good faith here. There is no bipartisanship when one partisan side is angling for white straight male supremacy.
And the thing is, we LGBTQ people — who are still official second-class citizens without our full equal rights – figured out long ago that there is no "both sides" fairness when you're talking about the far right. Ask Joan Garry of GLAAD. CNN used to pit Joan against some religious right nut until finally she (standing in for all of us) said we would not acknowledge the religious right or white supremacists as the equivalent of our movement for equality and social justice.
Yet here we are as Sinema – who claims to represent LGBTQ people – acts as if Trump's white supremacy is equivalent to Biden/Pelosi/Schumer and GLAAD ' agenda to restore Constitutional voting rights.
But where are WE? Do we not remember Silence = Death?
"At consequential moments in history, they present a choice," Biden said in his speech from Atlanta on Jan. 11. "Do you want to be the side of Dr. King or George Wallace? Do you want to be on the side of John Lewis or Bull Connor? Do you want to be on the side of Abraham Lincoln or Jefferson Davis?"
What side do you want to stand on, LGBTQ people?
Ironically, Sinema foreshadowed this moment in her speech before the Human Rights Campaign on March 10, 2018. "It's up to us now to make certain that being gay, lesbian, bisexual or transgender will never again be an impediment to success. These battles will take place on many fronts. Under our new President, that's unfortunately meant returning to some of the fights we thought were behind us," she said, noting that she was running for the Senate "to stand up for the values that unite us as Americans," including "the right to define our own destinies. The belief that no one should be different in the eyes of the law, the freedom to reach for every opportunity and fulfill our greatest potential. We here, we together, we have a moral obligation to continue this work. And standing together, I know we can win."
Standing together? From Jan. 1, 2021, Krysten Sinema tweeted about LGBTQ people/issues only FIVE (5) times – three of which were during June Pride Month.
I reject any assertion that Krysten Sinema represents me as an LGBTQ person. What about you?
Arizona Representative Kyrsten Sinema Speaks at HRC Los Angeles Dinner:
********************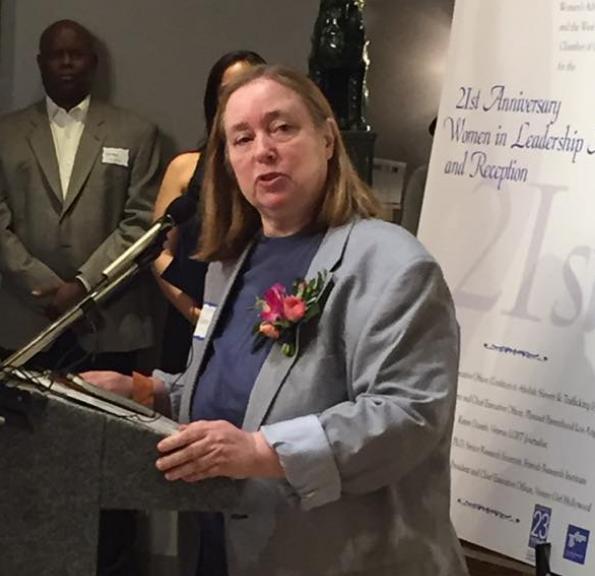 Karen Ocamb an award winning veteran journalist and former editor of the Los Angeles Blade has chronicled the lives of LGBTQ+ people in Southern California for over 30 plus years.
She lives in West Hollywood with her two beloved furry 'kids' and writes occasional commentary on issues of concern for the greater LGBTQ+ community.