September 18, 2019 at 6:47 am PDT | by Richard Zaldivar
The Wall Las Memorias Project celebrates 25th Anniversary on Sept. 21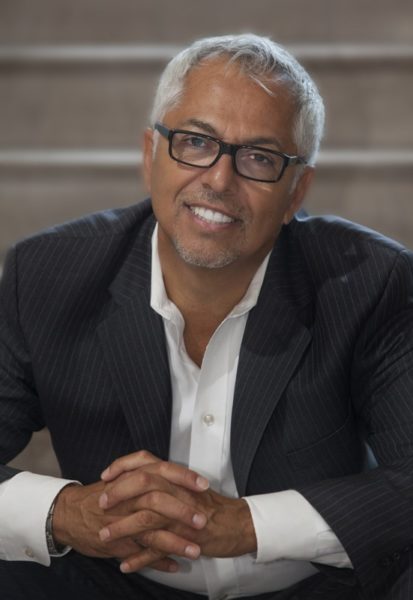 Thirty years ago, my best friend shared with me that he was HIV positive. Not only was he devastated by the news, but so was I. In the early days of the epidemic, being diagnosed with HIV was an immediate death sentence.
My friend was ashamed and filled with embarrassment. Being the first to learn his news, I understood the shame and guilt he felt, as I had just come out of the closet myself.  I knew so well the stigma and isolation that gay men experienced. Although my dear friend passed away, I was also determined not to let his death be in vain.
What started off as an idea, became a lifelong passion project. I was determined to build an AIDS Monument that would honor those who died from AIDS, and fight for those affected by the stigma and shame associated with the disease. At the time, HIV prevention was not addressed by the Latino community, which sparked an inherent urge for action
Founded in 1993, The Wall Las Memorias was created with the mindset of bringing HIV/AIDS awareness to the Latino community. Since then, our organization has served low-income and hard-to -reach communities throughout Los Angeles—educating community members on the importance of HIV/AIDS, substance abuse prevention, and community building in the LGBT community. We oversee the largest faith based HIV prevention program in the nation which saw us reach out to over 950 churches in Los Angeles County and hosting 12 faith conferences. We provide mental health prevention services to the  LGBTQ transitional age youth.
Today, The Wall Las Memorias Project has made it their mission to provide access to specialized services designed to prevent HIV/AIDS, substance abuse and to promote societal wellness, guaranteeing that individual voices of the community are heard and that all are in agreement on the essential need for social change while promoting the use of The AIDS Monument as an acknowledged catalyst for change and action and engaging the LGBTQ and faith communities, making both entities full partners in promoting wellness and eliminating stigma among ALL people.
In 2004, after years of battling the opposition, the first publicly-funded AIDS monument in the nation was dedicated before thousands of supporters and community leaders. The Wall Las Memorias AIDS Monument now has over 450 names etched into it — remembering those who died of AIDS. What began as a local community project, blossomed into the first publicly funded AIDS monument in the nation.
The project also staged some of the largest AIDS awareness events such as Strike OUT AIDS, which was hosted for 15 years at Dodger Stadium and led the LGBTQ voice in supporting our friends in organized labor.
With the help of L.A. County Board of Supervisor Hilda Solis and Los Angeles City Councilmember Gilbert Cedillo, over $800,000 will be spent on the renovation of the monument which will be dedicated late this year.
If someone were to ask me today about our greatest impact, I would say that The Wall Las Memorias has laid the foundation for a greater acceptance of the LGBTQ community in Los Angeles and the ability to change our community.
A great bit of gratitude to the volunteers, staff, board members and community members who have made this dream become a reality for so many.
As we move forward to the great challenges that we face together in this nation, we are ready to continue the fight for justice, equality and liberty.
We only live once my friend. We have only one opportunity to impact the world.
The Wall Las Memorias is celebrating its 25th anniversary on Sept. 21 with a gala in Downtown LA. Check their Facebook page for more details.