Project Angel Food raises more than $800,000, breaking Elizabeth Taylor record (videos)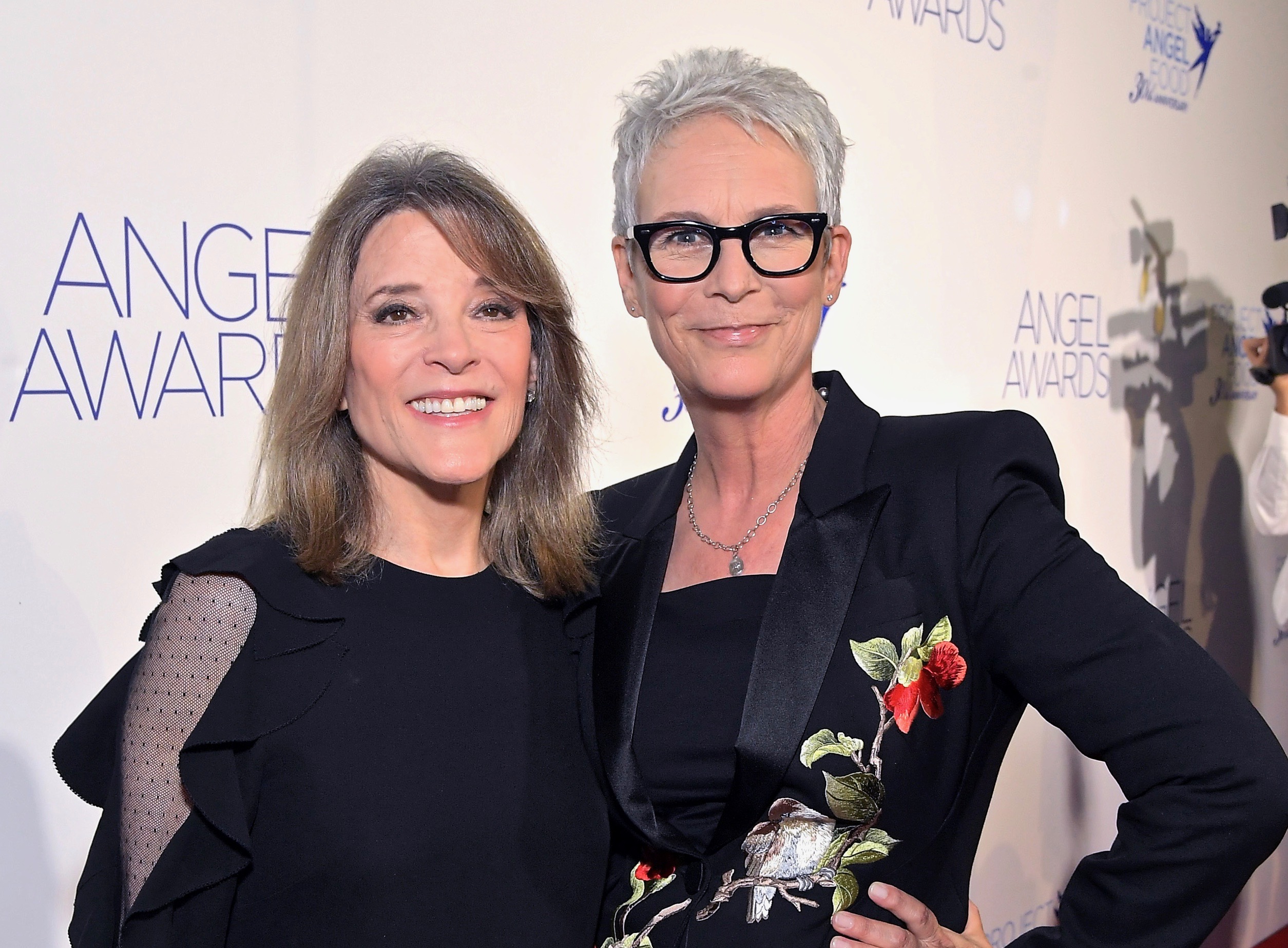 Maybe it was because the niche non-profit celebrated its 30th anniversary by giving LGBTQ icon Jamie Lee Curtis a richly deserved humanitarian award. Or maybe people are just so dispirited by the pervasive politics of hate, they wanted to contribute to a heartfelt cause that actually helps people. Whatever the motivation, Project Angel Food raised more than $800,000 at its 30th Anniversary Angel Awards Gala in Hollywood on Saturday, Sept. 14, breaking the previous 1999 Angel Awards fundraising record of $700,000 when Elizabeth Taylor was honored.
Curtis received the Project Angel Food Humanitarian Angel Award with Jami Morse Heidegger and Klaus Heidegger,  philanthropists and creators of skincare products Retrouve and Kiehl's Since 1851, honored with the Project Angel Food Leadership Award.
"Jamie Lee Curtis and Jami and Klaus Heidegger have been involved with Project Angel Food for well over two decades and they are not afraid to throw on an apron, roll-up their sleeves and get involved," said Executive Director Richard Ayoub.
Project Angel Food co-founder and Democratic presidential candidate Marianne Williamson took a break from the campaign trail to be present for the historic event.  Introduced by her longtime friend, grief expert David Kessler, with whom she co-founded the organization, the author and self-help guru put politics to the side and talked about the history of Project Angel Food during the AIDS crisis.
"This city was brash and young. Once AIDS arrived, there was a level of innocence that would never be the same again. When this organization was founded, it was a time of such despair — there was such hopelessness. Such devastation," Williamson recalled.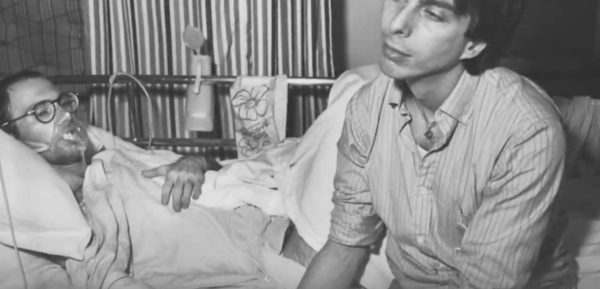 "It's wonderful the way that community, the city, has continued to nurture it, to appreciate it, to celebrate it, to keep it alive."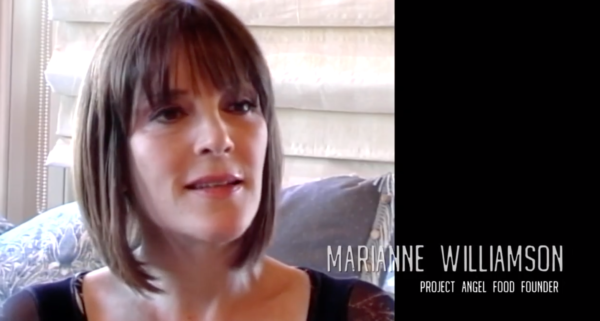 Marianne Williamson in 1989, screen grab from video retrospective
Williamson marveled at the growth of Project Angel Food. "Every year it's an opportunity to remember those who are no longer with us, particularly those who worked so hard to get it started ultimately," she said.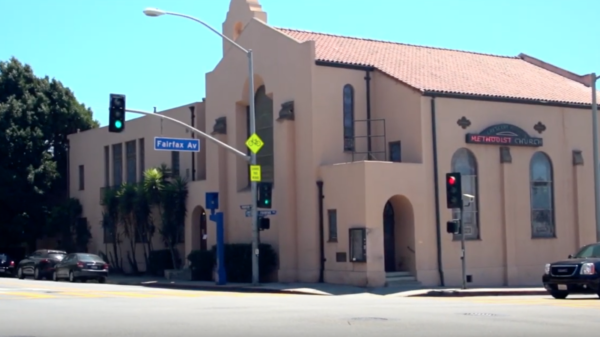 Crescent Heights Methodist Church at Fairfax & Fountain in West Hollywood where the Project Angel Food kitchen shared space with 12 Step meetings (screen grab from retrospective video)
"But it's also beautiful to see an organization that's kind of like a virtual child: it grows up and has its own life, has its own relationships. It's true there was a founding, but then there are other generations that if those people hadn't kept it alive, they deserve as much credit for continuing it as I feel like I deserve for starting it. But like a mother, I can still be very proud," she said.
Remembering lost friends and gratitude for the help being given the lonely, poor and ill today filled the air with a kind of spirituality.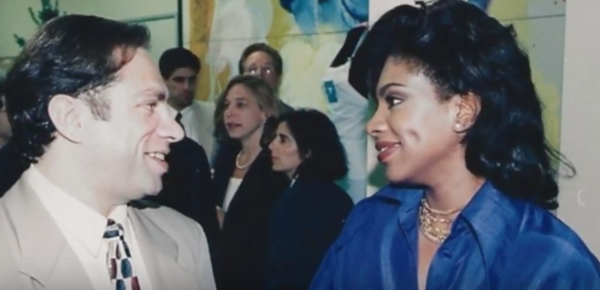 Actress, singer and AIDS activist Sheryl Lee Ralph, who came to fame as a member of the original "Dreamgirls" Broadway cast, introduced Mary Wilson, original member of  The Supremes, upon whose story the Michael Bennet musical was based.
Ralph remembered those old days of AIDS on Broadway. "You'd be dancing with your friend onstage one day and they'd be dead the next. One gone after another. It was heartbreaking," she said. "When I moved to Los Angeles, I found Project Angel Food and it found me and I knew that together we could offer hope."
Wilson, who is now a bestselling author, former U.S. Cultural Ambassador, humanitarian and Dancing with the Stars contestant, offered up a song, as did Maelyn Jarmon, winner of Season 16 of The Voice.
Famed movie tough guy, owner of Trejo's Tacos and California legend Danny Trejo provided a special fiesta menu for the night's event. But one of the most  moving moments of the night was after the screening of a short film featuring Project Angel Food Head Chef John Gordon and client Jean T. when the two met for the first time onstage.
The auction was a drama all its own when a bidding war broke out over dinner with Eric McCormack at Spago, donated by Barbara Lazaroff.  Four people bid $15,000 each, so auctioneer Gabriel Butu convince them all to have dinner together – so McCormack, , Nicollette Sheridan, Chaz Dean, LA Care CEO John Baackes and philanthropist Candy DeBartolo contributed $60,000 for the pleasure of their own company and a Spago meal. McCormack and his wife Janet (former board member) donated an additional $10,000.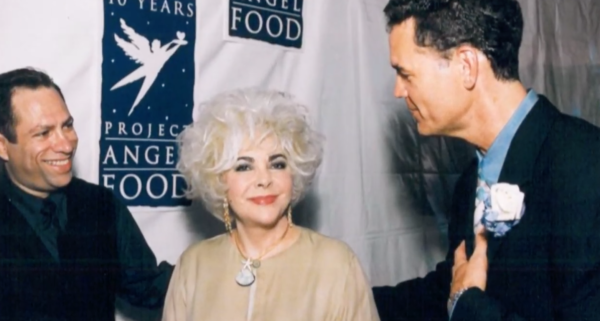 When the historic fundraising achievement of more than $800,000 was announced, surpassing the amount raised when honoring Elizabeth Taylor, many burst into tears, including longtime supporter KTLA reporter Gayle Anderson for whom Project Angel Food had been a refuge from grief after losing friends to AIDS.
Project Angel Food Executive Director Richard Ayoub underscored how the need for their charitable service has grown, noting that about 98 percent of their clients live at or below the poverty level. Last year, the organization served 1,400 sick, hungry, lonely people a day. Today, they feed 1,500 a day and by June of 2020, they expect to feed 1,750 people daily, a projected increase of nearly 20 percent,
Ayoub also talked about three new initiatives the organization has undertaken. Project Angel Food feeds a dramatically increased number of Native Americans with diabetes so they have launched the first research study to see how their healthy meals are helping bring down their clients A-IC levels to improve quality of life. The program is being funded by Running Bear Ramirez.
They are also partnering with LA CARE and LA County USC Medical Center to see if their meals help people who have diabetes and are insulin dependent.
Their third project is providing feminine hygiene products along with the free meal delivery to female clients who request the packages. A survey of all of their women clients found that about half of those under 50 often did not have enough money to buy these feminine necessities.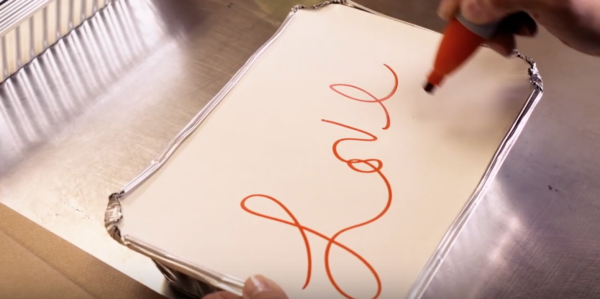 "It all comes down to creating and maintaining a space of dignity and improving the quality of life for our clients," Ayoub said. "Each and every one of you with us tonight is part of this evolution. At the beginning, we borrowed a small kitchen in West Hollywood. Today, this kitchen belongs to all of you.
In 1989, Bill LaVallee was a volunteer at Project Angel Food. In 2019, he was the ironic recipient of Project Angel Food's 12 millionth meal.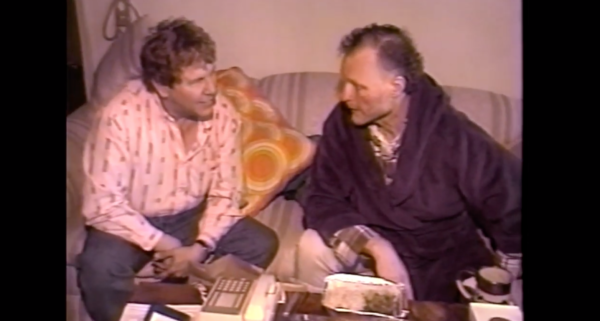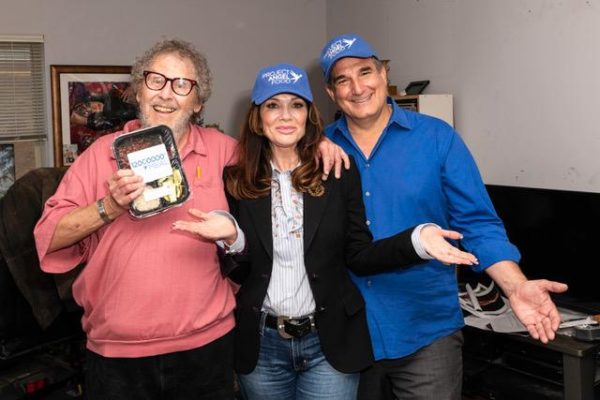 Videos from the evening: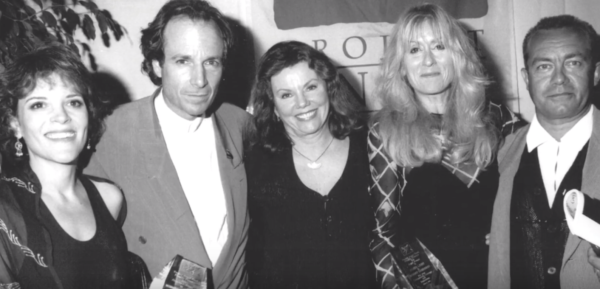 Judith Light narrates an historical overview – including footage of her back in the day.
Jamie Lee Curtis explains why she is so deeply involved.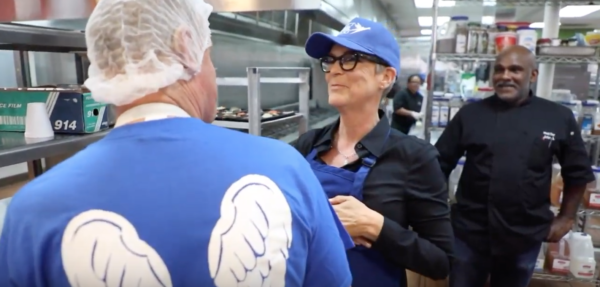 Sean Hayes humorously presents Jamie Lee Curtis with the Humanitarian Award, which she accepts

Jean B., infected with HIV in 1985, says "Project Angel Food saved my life." Chef John Gordon who says, "The whole point of what we do is to give to someone else. That's pretty awesome."
U.S. announces more funding for HIV/AIDS fight in Latin America
Jill Biden made announcement on Saturday in Panama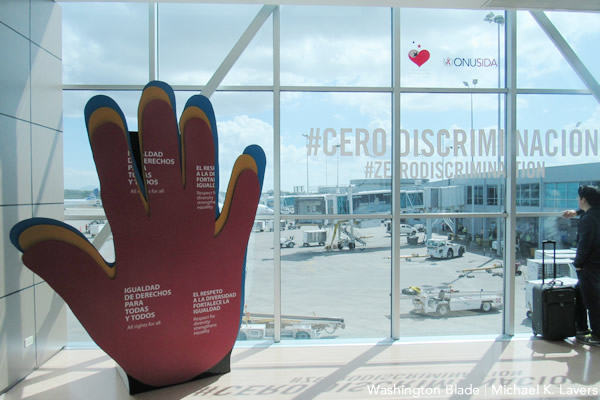 PANAMA CITY — First lady Jill Biden on Saturday announced the U.S. will provide an additional $80.9 million to the fight against HIV/AIDS in Latin America.
Biden during a visit to Casa Hogar el Buen Samaritano, a shelter for people with HIV/AIDS in Panama City, said the State Department will earmark an additional $80.9 million for President's Emergency Plan for AIDS Relief-funded work in Latin America. A Panamanian activist with whom the Washington Blade spoke said LGBTQ+ people were among those who met with the first lady during her visit.
Pope Francis visited the shelter in 2019.
"I'm glad we have the opportunity to talk about how the United States and Panama can work together to combat HIV," said the first lady.
Michael LaRosa, the first lady's spokesperson, noted Panama will receive $12.2 million of the $80.9 million in PEPFAR funding.
"This funding, pending Congressional notification, will support expanded HIV/AIDS services and treatment," said LaRosa.
UNAIDS statistics indicate an estimated 31,000 Panamanians were living with HIV/AIDS in 2020. The first lady's office notes the country in 2020 had the highest number of "newly notificated cases of HIV/AIDS" in Central America.
The first lady visited Panama as part of a trip that included stops in Ecuador and Costa Rica.
The Summit of the Americas will take place next month in Los Angeles. The U.S. Agency for International Development and PEPFAR in April announced they delivered more than 18 million doses of antiretroviral drugs for Ukrainians with HIV/AIDS.
New highly-infectious variant of HIV discovered by Dutch scientists
This new variant of HIV-1 damaged the immune system twice as fast, "placing individuals at risk of developing AIDS much more rapidly"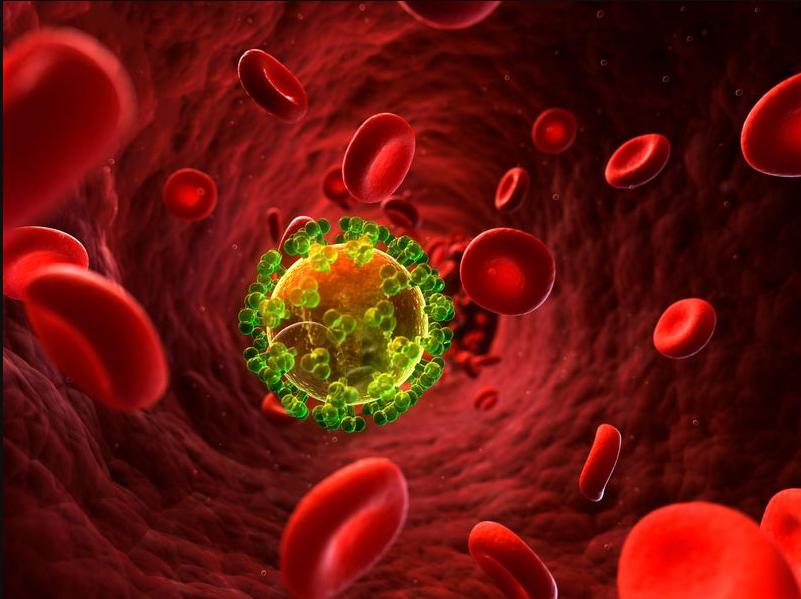 CAMBRIDGE, UK – A study published this week by Science (journal) detailed an alarming discovery by researchers, clinicians and epidemiologists in the Netherlands of a new, highly-infectious mutated variant strain of the human immunodeficiency virus, (HIV), circulating in the country.
The BEEHIVE project – which stands for "bridging the epidemiology and evolution of HIV in Europe and Uganda," detailed the findings which showed that a distinct subtype-B viral variant of HIV-1 damaged the immune system twice as fast, "placing individuals at risk of developing AIDS much more rapidly", and those with this variant were at a higher risk of transmitting the virus to others.
The variant, known as the "VB variant", causes CD4 cell decline to occur twice as fast in infected individuals compared with other viral variants. This is a clinical hallmark, or "signature" of the extent of damage caused by the HIV virus. In addition, those infected with the VB variant also demonstrated an increased risk of transmitting the virus to others, the data suggests.
Individuals infected with the new "VB variant" (for virulent subtype B) showed significant differences before antiretroviral treatment compared with individuals infected with other HIV variants:
Individuals with the VB variant had a viral load (the level of the virus in the blood) between 3.5 and 5.5 times higher.
In addition, the rate of CD4 cell decline (the hallmark of immune system damage by HIV) occurred twice as fast in individuals with the VB variant, placing them at risk of developing AIDS much more rapidly.
Individuals with the VB variant also showed an increased risk of transmitting the virus to others.
The project's researchers, clinicians and epidemiologists did determine however, that those infected with the VB variant had "similar immune system recovery and survival to individuals with other HIV variants."
However, the researchers stress that because the VB variant causes a more rapid decline in immune system strength, this makes it critical that individuals are diagnosed early and start treatment as soon as possible.
BEEHIVE project's lead author Dr Chris Wymant, from the University of Oxford's Big Data Institute and Nuffield Department of Medicine, said: "Before this study, the genetics of the HIV virus were known to be relevant for virulence, implying that the evolution of a new variant could change its impact on health. Discovery of the VB variant demonstrated this, providing a rare example of the risk posed by viral virulence evolution."
"Our findings emphasize the importance of World Health Organization guidance that individuals at risk of acquiring HIV have access to regular testing to allow early diagnosis, followed by immediate treatment. This limits the amount of time HIV can damage an individual's immune system and jeopardise their health. It also ensures that HIV is suppressed as quickly as possible, which prevents transmission to other individuals," Senior author Professor Christophe Fraser from the University of Oxford's Big Data Institute and Nuffield Department of Medicine, added.

In its Global HIV & AIDS statistics — Fact sheet, the UNAIDS Secretariat detailed the statistical data: 
GLOBAL HIV STATISTICS
28.2 million people were accessing antiretroviral therapy as of 30 June 2021.
37.7 million [30.2 million–45.1 million] people globally were living with HIV in 2020.
1.5 million [1.0 million–2.0 million] people became newly infected with HIV in 2020.
680 000 [480 000–1.0 million] people died from AIDS-related illnesses in 2020.
79.3 million [55.9 million–110 million] people have become infected with HIV since the start of the epidemic.
36.3 million [27.2 million–47.8 million] people have died from AIDS-related illnesses since the start of the epidemic.
People living with HIV
In 2020, there were 37.7 million [30.2 million–45.1 million] people living with HIV.

36.0 million [28.9 million–43.2 million] adults.
1.7 million [1.2 million–2.2 million] children (0–14 years).
53% of all people living with HIV were women and girls.

84% [67– >98%] of all people living with HIV knew their HIV status in 2020.
About 6.1 million [4.9 million–7.3 million] people did not know that they were living with HIV in 2020.
People living with HIV accessing antiretroviral therapy
As of 30 June 2021, 28.2 million people were accessing antiretroviral therapy, up from 7.8 million [6.9 million–7.9 million] in 2010.
In 2020, 73% [56–88%] of all people living with HIV were accessing treatment.

74% [57–90%] of adults aged 15 years and older living with HIV had access to treatment, as did 54% [37–69%] of children aged 0–14 years.
79% [61–95%] of female adults aged 15 years and older had access to treatment; however, just 68% [52–83%] of male adults aged 15 years and older had access.

85% [63– >98%] of pregnant women living with HIV had access to antiretroviral medicines to prevent transmission of HIV to their child in 2020.
New HIV infections
New HIV infections have been reduced by 52% since the peak in 1997.

In 2020, around 1.5 million [1.0 million–2.0 million] people were newly infected with HIV, compared to 3.0 million [2.1 million–4.2 million] people in 1997.
Women and girls accounted for 50% of all new infections in 2020.

Since 2010, new HIV infections have declined by 31%, from 2.1 million [1.5 million–2.9 million] to 1.5 million [1.0 million–2.0 million] in 2020.

Since 2010, new HIV infections among children have declined by 53%, from 320 000 [210 000–510 000] in 2010 to 150 000 [100 000–240 000] in 2020.
AIDS-related deaths
AIDS-related deaths have been reduced by 64% since the peak in 2004 and by 47% since 2010.

In 2020, around 680 000 [480 000–1 million] people died from AIDS-related illnesses worldwide, compared to 1.9 million [1.3 million–2.7 million] people in 2004 and 1.3 million [910 000–1.9 million] people in 2010.

AIDS-related mortality has declined by 53% among women and girls and by 41% among men and boys since 2010.
'Promising' HIV vaccine study conducted at George Washington University
"We are tremendously excited to be advancing this new direction in HIV vaccine design with Moderna's mRNA platform"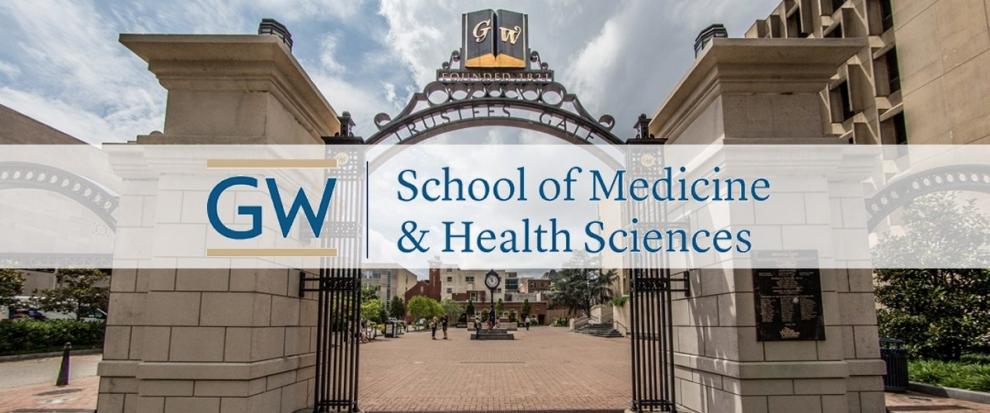 WASHINGTON – D.C.'s George Washington University School of Medicine and Health Sciences is one of four sites across the country in which a preliminary component of an experimental HIV vaccine is being given to volunteer participants in a study aimed at reversing years of failed attempts to develop an effective HIV vaccine by pursuing what study sponsors say is a new, promising approach.
The study, which involves 56 healthy, HIV-negative volunteer participants, is being conducted by the nonprofit scientific research organization known as IAVI and the biotechnology company Moderna, which developed one of the coronavirus vaccines now being used throughout the world.
In a Jan. 27 joint statement, IAVI and Moderna said their study is part of a Phase 1 trial designed to test newly developed experimental HIV vaccine antigens to determine if they will lead to the development of an effective HIV vaccine.
According to scientific literature, antigens are substances such as bacteria, viruses, and chemicals that induce the body to release antibodies that fight off infections. The statement by IAVI and Moderna says a vaccine technology developed by Moderna to use another component of the human body called messenger RNA or mRNA to strengthen a potential vaccine's ability to fight off infection by HIV is also a part of this vaccine study.
"We are tremendously excited to be advancing this new direction in HIV vaccine design with Moderna's mRNA platform," Mark Feinberg, president and CEO of IAVI, says in the statement. "The search for an HIV vaccine has been long and challenging and having new tools in terms of immunogens and platforms could be the key to making rapid progress toward an urgently needed, effective HIV vaccine," he says in the statement.
The statement says that scientific teams at IAVI and the biotechnology firm Scripps Research helped to develop the HIV vaccine antigens being tested in the trials taking place at the GW School of Medicine and Health Sciences and at locations in Atlanta, Ga., Seattle, Wash., and San Antonio, Tex.
It says the trial involving the 56 volunteer participants — who are divided among the four sites — began on Jan. 27 and is being funded by the Bill & Melinda Gates Foundation.
Among those calling the IAVI-Moderna trial an important step in HIV vaccine development is Carl Dieffenbach, director of the Division of AIDS at the National Institute of Allergies and Infectious Diseases (NIAID), which is part of the U.S. National Institutes of Health.
"This is a variation of a theme," Dieffenbach told the Washington Blade. "IAVI in collaboration with NIH did a version of this study already with a protein form of this immunogen," Dieffenbach said. He said that study worked out well and was published in a scientific journal.
"What's unique about this latest study is they're using RNA to deliver the vaccine rather than a protein," said Dieffenbach. "So, this is an important step for us in the vaccine field, that they can now compare the protein to the RNA."
Dieffenbach said the IAVI-Moderna trial is taking place after two other recently completed HIV vaccine studies involving human trials that NIAID was involved in resulted in findings that the two experimental HIV vaccines were ineffective. He said a third HIV vaccine study NIAID is involved in that is taking place in the U.S. and South America is expected to be completed in about a year.
The ongoing study in the Americas involves men who have sex with men and transgender individuals as those participating in that vaccine trial, he said.
Dieffenbach said in addition to the vaccine studies, NIAID is monitoring at least two studies of medication aimed at curing HIV. One of the studies was conducted by HIV researcher Dr. Timothy Schacker, who serves as Vice Dean for research at the University of Minnesota Medical School.
Schacker arranged for human trials of people who are HIV positive and taking standard anti-retroviral HIV medication to be given an experimental HIV cure medication developed by the biotechnology company ImmunityBio called Anktiva, according to a Jan. 31 statement released by ImmunityBio.
The statement says the trials showed promising results in the ability of Anktiva to induce the immune system of HIV-positive patients under standard HIV treatment who participated in the study to "kill" the latent or "hidden" HIV in their body that would otherwise reactivate and cause illness if they stopped taking HIV medication.
The goal of the development of Anktiva is to "rid the body of the virus for good and eliminate the need for antiretroviral therapy," the company's statement says.
Dieffenbach said his office was also monitoring an HIV cure study being conducted by the Rockville, Md., based genetic engineering company called American Gene Technologies. The company is conducting a human trial for a therapeutic treatment it has developed that's intended to enable the immune system of HIV-positive people to permanently eliminate HIV from their bodies. The company has said it was hopeful that early results of the effectiveness of the treatment would become available this year.