Buttigieg on 'Don't Ask, Don't Tell' and becoming 'whole' after coming out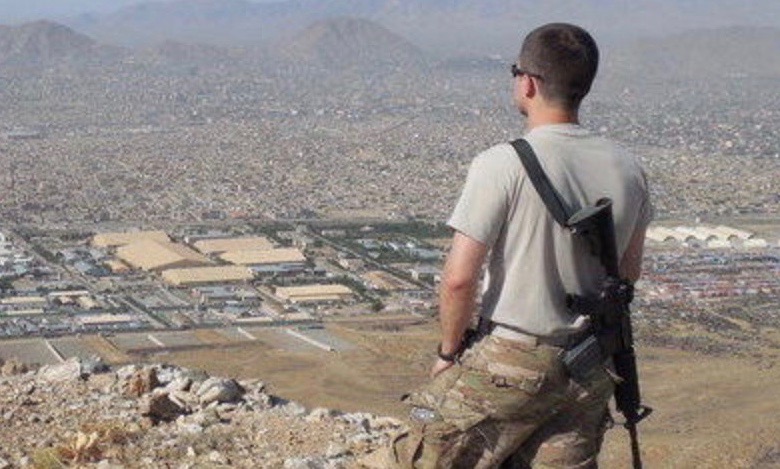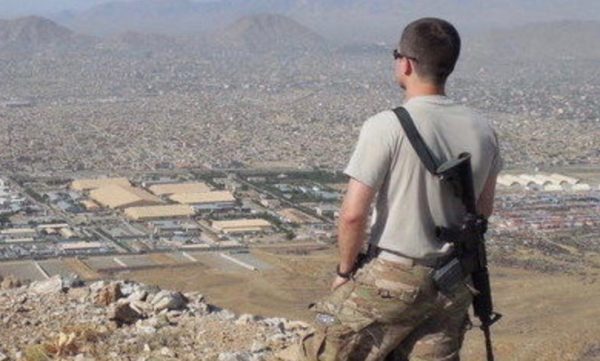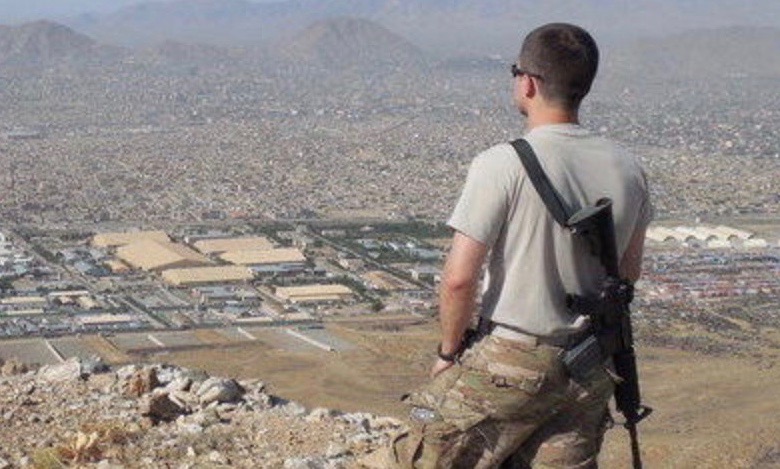 Organizers of the first LGBTQ Presidential Forum in Iowa did not publicize the fact that their historic Sept. 20 forum lands on the same day eight years ago that the repeal of the horrific anti-LGBT Don't Ask, Don't Tell was finally enacted. But South Bend, Indiana Mayor Pete Buttigieg remembered. In fact, the day holds a very personal meaning for him as he writes in a post on Medium.
In fact, the day should hold meaning for all LGBTQ patriots and allies since President Donald Trump rescinded plans to lift the ban on transgender servicemembers serving openly in the US armed forces, prompting Marine Corps veteran Stephen Peters, director of communications for Modern Military Association of America, to note in an Advocate op-ed "We're Fighting a New 'Don't Ask, Don't Tell' All Over Again."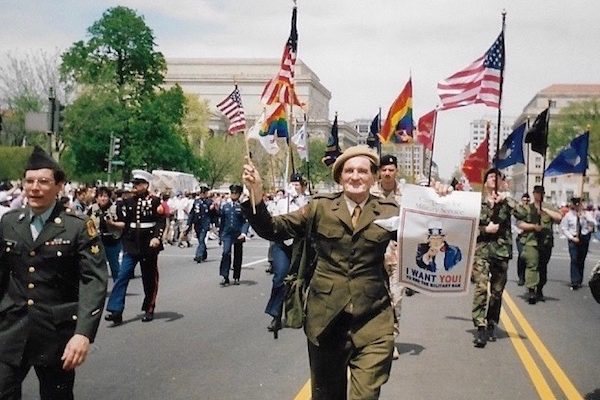 Last year, the Los Angeles Blade featured an extended Military Special commemorating the day President Obama signed the Repeal of DADT, on Dec. 20, 2010. In it, the Blade noted how long LGBTQ people have been serving in the military and why the ban was so unjust.
Obama also remembered, posting on the White House website on Sept. 20, 2011, in part: "Today, the discriminatory law known as 'Don't Ask, Don't Tell' is finally and formally repealed.  As of today, patriotic Americans in uniform will no longer have to lie about who they are in order to serve the country they love.  As of today, our armed forces will no longer lose the extraordinary skills and combat experience of so many gay and lesbian service members. And today, as Commander in Chief, I want those who were discharged under this law to know that your country deeply values your service."
For Buttigieg, the only presidential candidate with military experience, deploying to a war zone while still in the closet was a rude and painful awakening.
Here is Buttigieg's essay, as posted today on Medium:
On the day before my deployment to Afghanistan, I wrote a letter. It was for my family in the event that I didn't come home, a 32-year-old man's attempt to make sense of a short but very full life. Writing it had required as much of me as the hardest day of training. What I didn't put in the letter was that the act of writing it forced me to reflect on the possibility that I could die without ever having known what it felt like to be in love.

That was the mandated reality of many servicemembers before me.

For seventeen years, DADT (Don't Ask, Don't Tell) forced LGBTQ soldiers, sailors, airmen, Marines, and Coast Guardsmen into the closet. The punishment for living openly was dismissal from the armed forces.

For individual servicemembers, that meant hiding who they were from the people they trusted with their lives. In some cases it meant giving a life that was less than whole.

For partners, it meant that when a promotion came up, they wouldn't be there to celebrate a new rank being pinned on. And should the worst happen, they wouldn't even be contacted.

We accepted this for so long that it just felt normal. Some even felt it was necessary to keep our country safe. It ultimately took the recorded responses of the more than 400,000 men and women in uniform who were interviewed for the historic report to make clear that LGBTQ service members are not burdensome to the military; they're invaluable. And on September 20, 2011, President Obama signed the repeal.

Servicemembers and their families could finally breathe a sigh of relief. Many even sent letters of thanks like this one from Master Sergeant Bertie Wiggins. She wrote:

I'm so proud of my wife and children and for the sacrifices they made in my 11 years of service to our great country. Now, they too, can be recognized for the selfless service they have given in support of me and my calling.

Or this one by Darin from Washington:

My husband will deploy next June, but this time his pack will be a little lighter without the worry of whether or not his family will be taken care of.

Or this one from Master at Arms Michael Aycox:

Few people understand what it is like to be an outcast in…their own mind, and even fewer understand what it is like to be told "No you cannot love." You said to the world "Yes you can, and you are not alone."

We've come so far.

But the struggle is not over.

It's not over when so many Americans can be denied work or fired for being who we are. It's not over when transgender troops, ready to put their lives on the line for this country, have their careers threatened with ruin one tweet at a time by a commander-in-chief who, himself, pretended to be disabled when it was his turn to serve.

The politics of the past have returned, but we will not wait another seventeen years to do something about it. That's why I'm proud to count former Pentagon senior spokesman Doug Wilson, who played a key role in the DADT repeal, and Eric Fanning, the first openly-gay Secretary of the Army, among the many LGBTQ national security professionals on my foreign policy and national security team.

Gently setting the letter to my family in a desk drawer made it clear to me: You only get to live one life. And if you return home safe from a dangerous place, you owe it to yourself to build a life that is worthy of your own good fortune. So I came out. I met and married Chasten. I became whole.

Our servicemembers deserve the chance to live a life that's whole without losing their jobs or erasing the ones they love. As president, I will ensure we respect the humanity of those who risk everything for us. We owe it to them.

Pete
ACLU asks investigation of Texas school districts anti-trans policies
Frisco ISD's new bathroom policy & Keller ISD's ban on books referencing gender violate federal rules prohibiting sex-based discrimination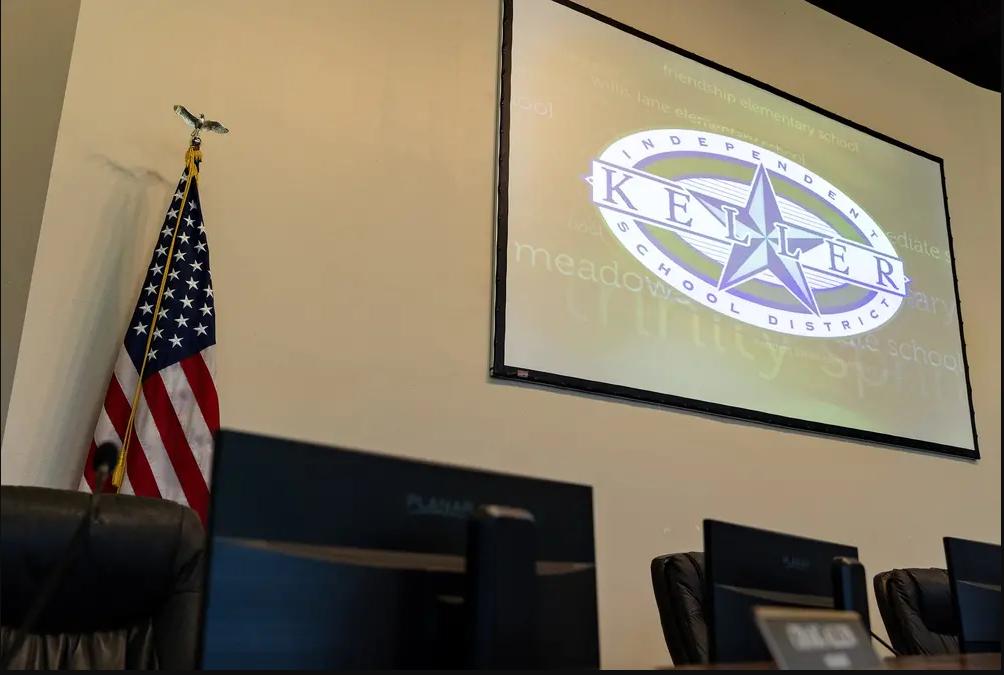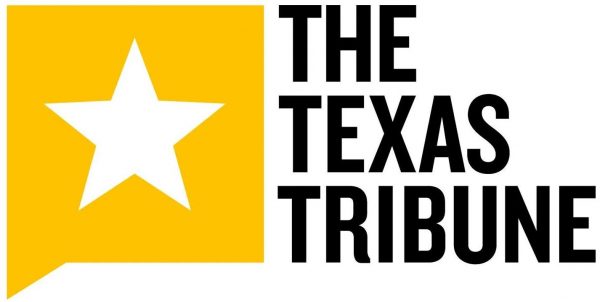 By Brian Lopez | DALLAS – The American Civil Liberties Union of Texas is calling for civil rights investigations into two North Texas school districts over recently implemented anti-transgender policies.
The ACLU, which filed the complaints last week, wants the Department of Education's Office for Civil Rights to investigate the Frisco Independent School District for passing a policy on Nov. 14 requiring students to use bathrooms that align with their gender assigned at birth. The district said it would make accommodations for students who ask to use a private restroom.
The ACLU said Frisco's policy would allow the district to "challenge or second-guess students' official birth certificates."
"It is deeply invasive and unlawful for school administrators to interrogate students' private medical information in this way," the ACLU said in a letter to the Department of Education. "School districts have no right to question students' sexual characteristics such as genitalia, hormones, internal anatomy, or chromosomes."
The ACLU also wants an investigation into the Keller Independent School District, which earlier this month passed a ban on all books that depict or reference transgender and nonbinary people.
"The policy attempts to erase the existence of transgender and non-binary individuals," the ACLU's letter said.
Keller ISD's anti-transgender policy came about six months after three conservative school board members were elected onto the seven-member board. The new members, all of whom received large donations from a Christian political action committee, campaigned on issues like banning books about LGBTQ experiences from school libraries and banning critical race theory, a college-level field of study that explores the idea that racism is embedded in institutions and legal systems.
Public education advocates and Texas teachers have largely said the discipline is not part of the curriculum in Texas public schools but it has become a shorthand for conservative groups to criticize how history and current events are taught with regard to race.
The ACLU claims that Frisco and Keller's policies violate Title IX of the Education Amendments of 1972, which prohibits sex-based discrimination in any school that receives federal funding.
Frisco and Keller are the latest North Texas school districts to have civil rights complaints lodged against them. Earlier this year, the NAACP Legal Defense and Educational Fund filed a similar civil rights complaint against the Carroll Independent School District, based in Southlake, for failing to protect students from discrimination based on their race, sex or gender identity.
Southlake, located between Dallas and Fort Worth, came into the spotlight three years ago after a viral video of white high school students chanting a racist slur prompted community members to share stories of harassment, NBC News reported.
Neither Keller ISD nor Frisco ISD immediately responded to a request for comment.
**********************
Brian Lopez is the Public Education Reporter for The Texas Tribune. He joined the Tribune in August 2021 after a covering local government at the Fort Worth Star-Telegram for a little over a year. The Star-Telegram was his first gig after graduating from the University of Texas at Arlington in May 2020 where he worked for the student-run newspaper The Shorthorn. When not on the job, he's either watching or playing soccer.
The preceding article was previously published by The Texas Tribune and is republished by permission.
**********************
The Texas Tribune is a nonprofit, nonpartisan media organization that informs Texans — and engages with them — about public policy, politics, government and statewide issues.
Quality journalism doesn't come free
Perhaps it goes without saying — but producing quality journalism isn't cheap. At a time when newsroom resources and revenue across the country are declining, The Texas Tribune remains committed to sustaining our mission: creating a more engaged and informed Texas with every story we cover, every event we convene and every newsletter we send. As a nonprofit newsroom, we rely on members to help keep our stories free and our events open to the public. Do you value our journalism? Show us with your support.