Buttigieg on 'Don't Ask, Don't Tell' and becoming 'whole' after coming out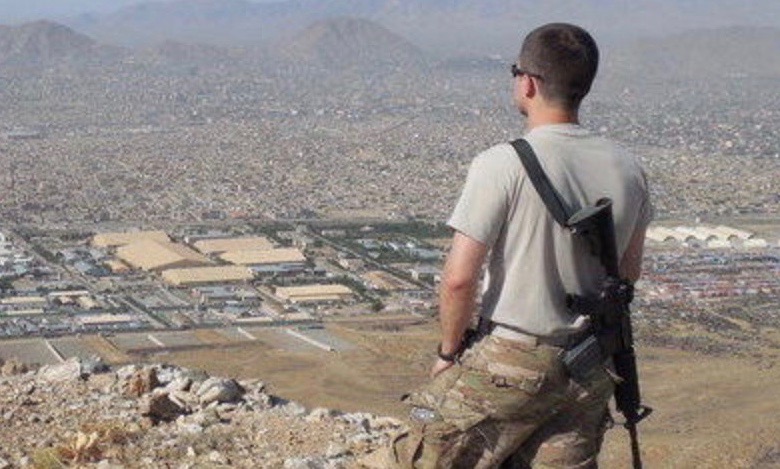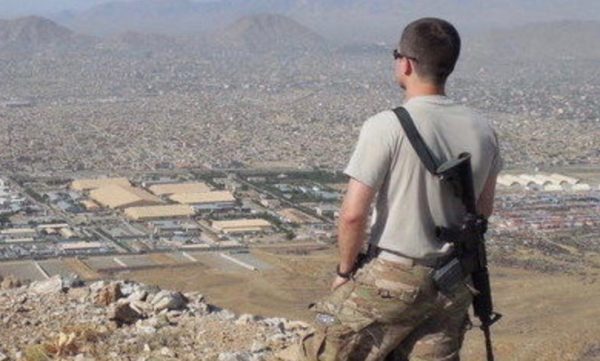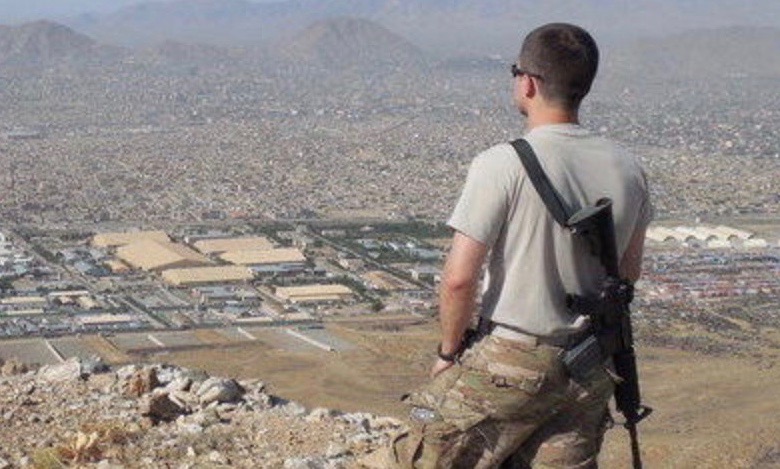 Organizers of the first LGBTQ Presidential Forum in Iowa did not publicize the fact that their historic Sept. 20 forum lands on the same day eight years ago that the repeal of the horrific anti-LGBT Don't Ask, Don't Tell was finally enacted. But South Bend, Indiana Mayor Pete Buttigieg remembered. In fact, the day holds a very personal meaning for him as he writes in a post on Medium.
In fact, the day should hold meaning for all LGBTQ patriots and allies since President Donald Trump rescinded plans to lift the ban on transgender servicemembers serving openly in the US armed forces, prompting Marine Corps veteran Stephen Peters, director of communications for Modern Military Association of America, to note in an Advocate op-ed "We're Fighting a New 'Don't Ask, Don't Tell' All Over Again."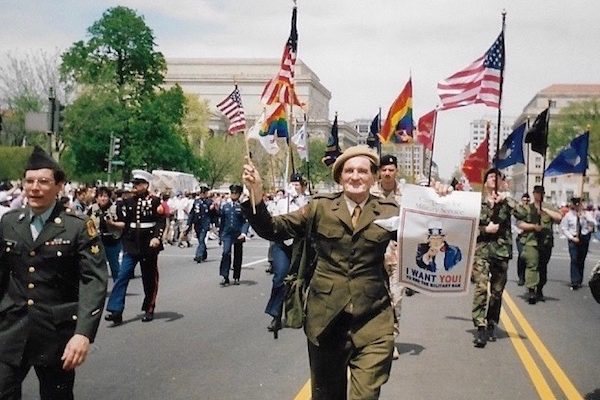 Last year, the Los Angeles Blade featured an extended Military Special commemorating the day President Obama signed the Repeal of DADT, on Dec. 20, 2010. In it, the Blade noted how long LGBTQ people have been serving in the military and why the ban was so unjust.
Obama also remembered, posting on the White House website on Sept. 20, 2011, in part: "Today, the discriminatory law known as 'Don't Ask, Don't Tell' is finally and formally repealed.  As of today, patriotic Americans in uniform will no longer have to lie about who they are in order to serve the country they love.  As of today, our armed forces will no longer lose the extraordinary skills and combat experience of so many gay and lesbian service members. And today, as Commander in Chief, I want those who were discharged under this law to know that your country deeply values your service."
For Buttigieg, the only presidential candidate with military experience, deploying to a war zone while still in the closet was a rude and painful awakening.
Here is Buttigieg's essay, as posted today on Medium:
On the day before my deployment to Afghanistan, I wrote a letter. It was for my family in the event that I didn't come home, a 32-year-old man's attempt to make sense of a short but very full life. Writing it had required as much of me as the hardest day of training. What I didn't put in the letter was that the act of writing it forced me to reflect on the possibility that I could die without ever having known what it felt like to be in love.

That was the mandated reality of many servicemembers before me.

For seventeen years, DADT (Don't Ask, Don't Tell) forced LGBTQ soldiers, sailors, airmen, Marines, and Coast Guardsmen into the closet. The punishment for living openly was dismissal from the armed forces.

For individual servicemembers, that meant hiding who they were from the people they trusted with their lives. In some cases it meant giving a life that was less than whole.

For partners, it meant that when a promotion came up, they wouldn't be there to celebrate a new rank being pinned on. And should the worst happen, they wouldn't even be contacted.

We accepted this for so long that it just felt normal. Some even felt it was necessary to keep our country safe. It ultimately took the recorded responses of the more than 400,000 men and women in uniform who were interviewed for the historic report to make clear that LGBTQ service members are not burdensome to the military; they're invaluable. And on September 20, 2011, President Obama signed the repeal.

Servicemembers and their families could finally breathe a sigh of relief. Many even sent letters of thanks like this one from Master Sergeant Bertie Wiggins. She wrote:

I'm so proud of my wife and children and for the sacrifices they made in my 11 years of service to our great country. Now, they too, can be recognized for the selfless service they have given in support of me and my calling.

Or this one by Darin from Washington:

My husband will deploy next June, but this time his pack will be a little lighter without the worry of whether or not his family will be taken care of.

Or this one from Master at Arms Michael Aycox:

Few people understand what it is like to be an outcast in…their own mind, and even fewer understand what it is like to be told "No you cannot love." You said to the world "Yes you can, and you are not alone."

We've come so far.

But the struggle is not over.

It's not over when so many Americans can be denied work or fired for being who we are. It's not over when transgender troops, ready to put their lives on the line for this country, have their careers threatened with ruin one tweet at a time by a commander-in-chief who, himself, pretended to be disabled when it was his turn to serve.

The politics of the past have returned, but we will not wait another seventeen years to do something about it. That's why I'm proud to count former Pentagon senior spokesman Doug Wilson, who played a key role in the DADT repeal, and Eric Fanning, the first openly-gay Secretary of the Army, among the many LGBTQ national security professionals on my foreign policy and national security team.

Gently setting the letter to my family in a desk drawer made it clear to me: You only get to live one life. And if you return home safe from a dangerous place, you owe it to yourself to build a life that is worthy of your own good fortune. So I came out. I met and married Chasten. I became whole.

Our servicemembers deserve the chance to live a life that's whole without losing their jobs or erasing the ones they love. As president, I will ensure we respect the humanity of those who risk everything for us. We owe it to them.

Pete
Virginia lawmaker introduces anti-Trans bathroom legislation
Democrats still have a 21-19 majority in the state Senate, and they have signaled they will oppose any effort to curtail LGBTQ rights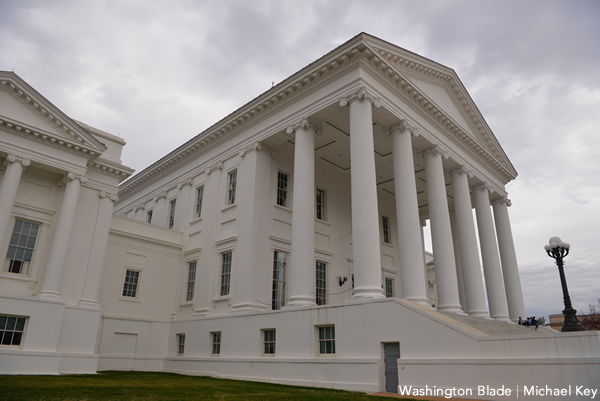 RICHMOND – A Virginia lawmaker has introduced a bill that would restrict the ability of transgender students and school board employees to use bathrooms and other facilities in public schools that are consistent with their gender identity.
House Bill 1126, which state Delegate John Avoli (R-Stanton) introduced, would require "each school board to adopt policies to require each student and school board employee to have access to restrooms, locker rooms and other changing facilities in public school buildings that are shared only by members of the same biological sex; lodging accommodations during school-sponsored trips that are shared only by members of the same biological sex; and a single-user restroom, locker room, or other changing facility in a public school building, upon request, if the school can reasonably accommodate such a request."
Avoli introduced HB 1126 on Jan. 12 on the same day the Virginia General Assembly's 2022 legislative session began with Republicans in control of the House of Delegates. Republican Gov. Glenn Youngkin took office on Jan. 15.
State Sen. Travis Hackworth (R-Tazewell County) last month introduced Senate Bill 20, which would eliminate the requirement that school districts must implement the Department of Education's trans and non-binary student guidelines. State Del. Danica Roem (D-Manassas), who in 2018 became the first openly trans person seated in any state legislature in the U.S., told the Washington Blade last week that she expects SB 20 "would be dead on arrival" in committee.
Equality Virginia, a statewide LGBTQ rights group, on its website notes HB 1126 is among the bills that it opposes.
Democrats still have a 21-19 majority in the state Senate, and they have signaled they will oppose any effort to curtail LGBTQ rights in Virginia. Outgoing Equality Virginia Executive Director Vee Lamneck last week said their organization "will work with the Senate's pro-equality majority to act as a crucial back stop against harmful legislation and efforts to roll back our hard-earned wins passed during the last two years."
High Court to hear case of school prayer but not anti-LGBTQ web designer
The Justices added five new cases including the case of a fired former Bremerton, Washington assistant high school football coach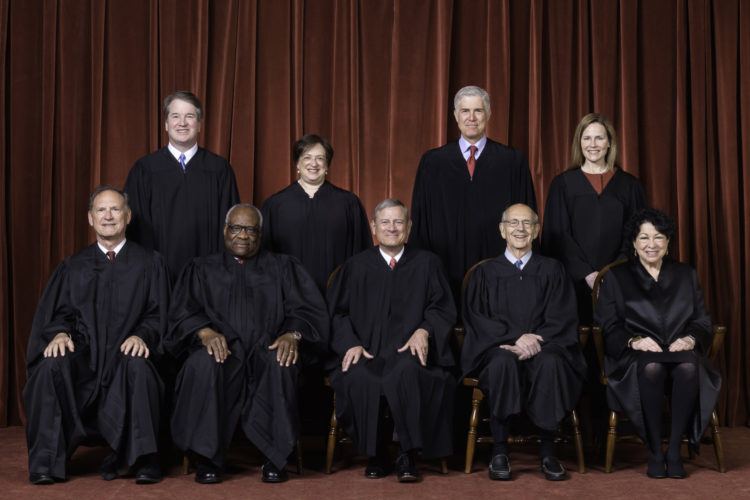 WASHINGTON – After their private conference on Friday, the Justices of the U.S. Supreme Court added five new cases to this term including the case of a former Bremerton, Washington assistant high school football coach removed for refusing to halt his practice of praying at mid-field after games.
The court however declined to hear the case of a website designer who refused to create custom sites for same-sex weddings.
SCOTUSblog senior reporter Amy Howe reported "the case of the football coach involves Joseph Kennedy, a practicing Christian whose religious beliefs require him to "give thanks through prayer, at the end of each game." When he began his job as an assistant coach at Bremerton High School, a public school in Washington state, he initially prayed alone after games, but over time some of his players – and eventually a majority of the team – joined him. One parent complained that his son, a player on the team, felt like he had to join in the prayer, even though he was an atheist, or face a loss of playing time."
Bremerton School District officials had attempted to accommodate Kennedy after warning him to stop the prayers as District officials clarified that they did not want to violate the Constitution's establishment clause, which prohibits the government from favoring one religion over another.
The district offered Kennedy the ability to pray after the crowd had left the stadium or in a private space both options that he refused. Kennedy had retained counsel and the legal team indicated that they would pursue father legal action.
According to media accounts he then prayed publicly with his players at two more games after which he was placed on administrative leave. After a review which included a recommendation by the head football coach that he be terminated, Kennedy was let go and then filed a federal lawsuit alleging that Bremerton School District had violated his First Amendment rights and federal civil rights laws.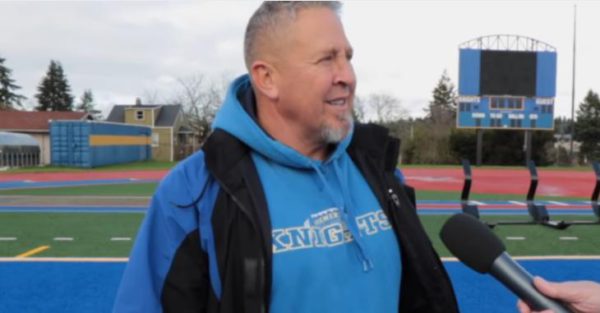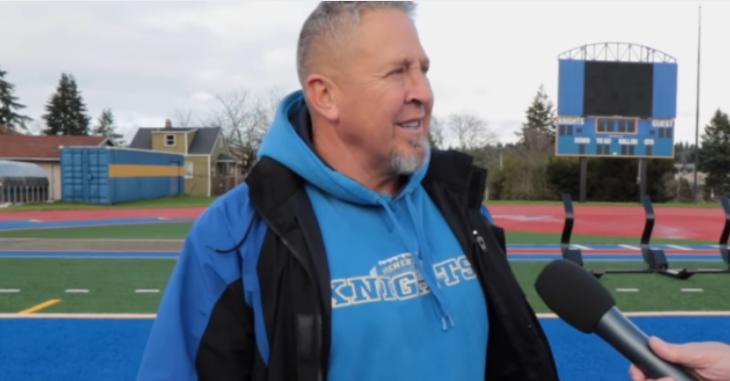 "Kennedy came to the Supreme Court in 2018 seeking to get his job back while litigation continued. The court turned him down, but Justice Samuel Alito penned a statement regarding that denial that was joined by Justices Clarence Thomas, Neil Gorsuch, and Brett Kavanaugh. Alito wrote that Kennedy's free-speech claim raised important issues, and he suggested the case may warrant review in the future," SCOTUSblog reported.
Ultimately, the U.S. District Court rejected Kennedy's argument ruling against him and the case was then heard by a 3 judge panel of the U.S. Court of Appeals for the 9th Circuit, which upheld that decision. The 9th Circuit turned down a petition for an En banc (full) review by the entire 9th Circuit.
Kennedy returned to the Supreme Court in September 2021, telling the justices that the 9th Circuit's ruling used "imagined Establishment Clause concerns to inflict real Free Exercise Clause damage," he argued adding; "The religious expression of hundreds of thousands of teachers in the Ninth Circuit is now on the verge of extinction," he contended. Moreover, Kennedy added, the ruling's "chilling effects elsewhere around the country are palpable, as the Ninth Circuit essentially held" Kennedy's "efforts to publicize the denial of his constitutional rights against him."
The school district countered that whether Kennedy has the right to a "brief, quiet prayer by himself while at school" "is entirely beside the point" – particularly when, the district insisted, "every word of that description is wrong." The dispute before the court, it stressed, is "about a school district's authority to protect students when its employee does not work with it to find a reasonable accommodation." A ruling for Kennedy, the school district warned, would require the Supreme Court "to overturn decades of settled law under both the Free Speech and Establishment Clauses," SCOTUSblog reported.
The Justices declined to take up a case on appeal from the U.S. Court of Appeals for the 10th Circuit, 303 Creative LLC v. Elenis, brought by The Alliance Defending Freedom, (ADF)- listed by the Southern Poverty Law Center as an anti-LGBTQ extremist hate group.
The case stemmed from a Lakewood, Colorado based web designer, who sued to challenge Colorado's anti-discrimination law. ADF filed its appeal last Fall asking the U.S. Supreme Court to review that ruling.
Lorie Smith, claimed in court filings that the Colorado law violated Smith's freedom of speech and freedom of religious expression, citing that it would force her to design wedding websites for same-sex couples which violated her 'Christian' beliefs.
In its 2-1 ruling, the 10th Circuit panel said Colorado had a compelling interest in protecting the "dignity interests" of members of marginalized groups through its law.
In a statement issued by ADF, the Arizona based firm claimed; "The 10th Circuit issued an unprecedented decision in the case, 303 Creative v. Elenis, holding that Colorado's Anti-Discrimination Act both forced Lorie "to create websites—and thus, speech—that [she] would otherwise refuse," and also created a "substantial risk" of removing "certain ideas or viewpoints from the public dialogue," including Lorie's beliefs about marriage."
ADF added; "The lawsuit contends that Colorado Revised Statute § 24-34-601(2)(a) violates the First Amendment's Free Speech and Free Exercise clauses. The state law is the same one the commission twice used against Masterpiece Cakeshop cake artist Jack Phillips, who is currently being harassed by an activist attorney in a third lawsuit that also attempts to use Colorado's law against him. After a trial resulted in a decision against Phillips, ADF attorneys representing him and his shop have appealed that case to the Colorado Court of Appeals."
Colorado Solicitor General Eric Olson questioned whether Smith should even be allowed to challenge the law since she had not started offering wedding websites yet, the Associated Press reported.
But if she did, Olson said, her argument would mean she would refuse to create a website for a hypothetical same-sex couple named Alex and Taylor but agree to make the same one for an opposite-sex couple with the same names. He said that would be discrimination under the Colorado Anti-Discrimination Act, which prohibits discrimination on the basis of sexual orientation.
Judge Mark Beck Briscoe wrote in the majority opinion (303 Creative, et al. v. Elenis, et al.) that "we must also consider the grave harms caused when public accommodations discriminate on the basis of race, religion, sex, or sexual orientation. Combatting such discrimination is, like individual autonomy, `essential' to our democratic ideals."
In his dissent, Chief Judge Timothy Tymkovich wrote that "this case illustrates exactly why we have a First Amendment. Properly applied, the Constitution protects Ms. Smith from the government telling her what to say or do.
Glenn Youngkin sworn in as 74th governor of Virginia
The newly sworn-in Republican Governor backed a Loudoun County teacher who opposed trans student guidelines
RICHMOND – Republican Virginia Gov. Glenn Youngkin took office on Saturday amid concerns that he will seek to curtail LGBTQ rights in the state.
"Today we gather not as individuals, not as Republicans and Democrats," said Youngkin after his swearing in. "Today we gather as Virginians."
Former Gov. Ralph Northam and U.S. Sen. Tim Kaine (D-Va.) are among those who attended the ceremony that took place at the State Capitol. Terry McAuliffe, who Youngkin defeated in the general election, did not attend because of a COVID-19 scare.
Youngkin during his campaign against McAuliffe expressed support for Tanner Cross, a gym teacher at a Leesburg elementary school who was suspended from his job after he spoke out against Virginia Department of Education guidelines that are designed to protect transgender and non-binary students. Youngkin has also said he does not support allowing trans children to play on sports teams that are consistent with their gender identity.
Youngkin on Thursday named Elizabeth Schultz, an anti-LGBTQ former member of the Fairfax County School Board, to his administration.
"We will remove politics from the classroom and focus on the essentials," said Youngkin in his inaugural speech, without specifically mentioning LGBTQ students.
He added "parents should have a say in what is taught in schools."
Youngkin has also expressed his opposition to marriage equality, but stressed it is "legally acceptable" in Virginia and would "support that" as governor.
Lieutenant Gov. Winsome Sears and Attorney General Jason Miyares also took office on Saturday.
Winsome, a former member of the Virginia House of Delegates, is the first woman and first female of color elected lieutenant governor. Miyares, a former House member whose mother was born in Cuba, is Virginia's first Latino attorney general.
Youngkin in his inaugural speech noted "the people of Virginia just elected the most diverse leadership" in the state's history. Youngkin's first executive order ends "the use of" so-called "critical race theory" (which is not taught in Virginia schools) and other "divisive concepts" in Virginia's public schools.
The General Assembly's 2022 legislative session began on Wednesday.
Republicans control the House by a 52-48 margin. Democrats have a 21-19 edge in the Virginia Senate.