Buttigieg on 'Don't Ask, Don't Tell' and becoming 'whole' after coming out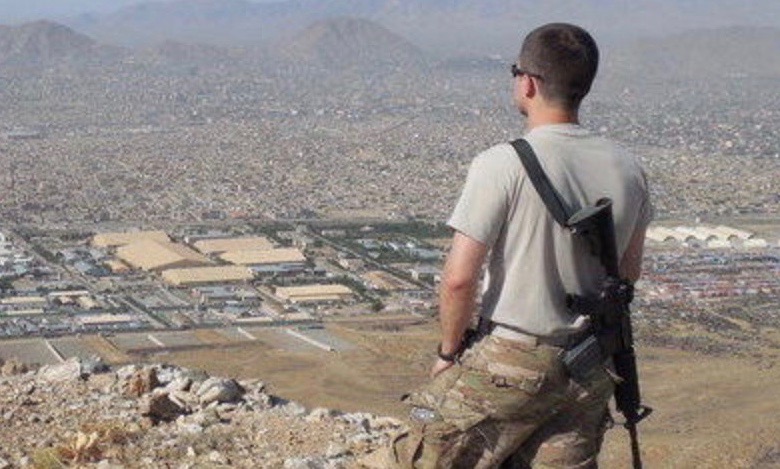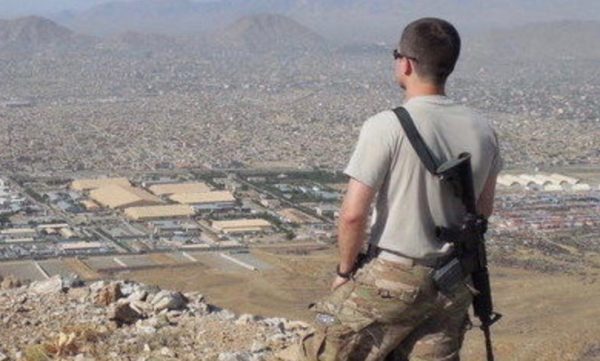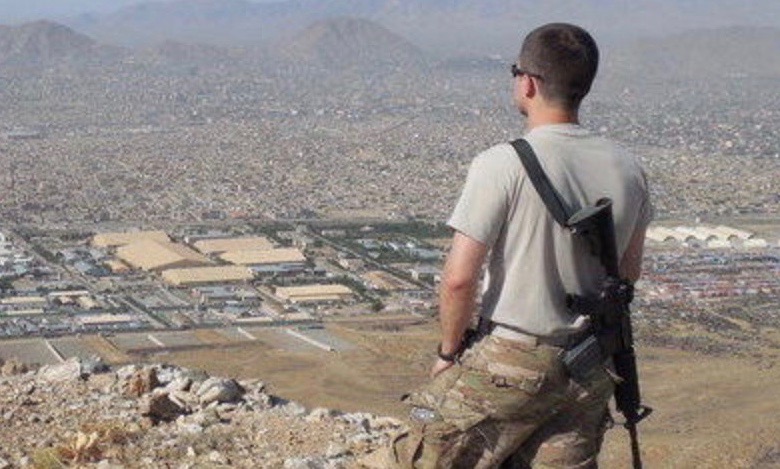 Organizers of the first LGBTQ Presidential Forum in Iowa did not publicize the fact that their historic Sept. 20 forum lands on the same day eight years ago that the repeal of the horrific anti-LGBT Don't Ask, Don't Tell was finally enacted. But South Bend, Indiana Mayor Pete Buttigieg remembered. In fact, the day holds a very personal meaning for him as he writes in a post on Medium.
In fact, the day should hold meaning for all LGBTQ patriots and allies since President Donald Trump rescinded plans to lift the ban on transgender servicemembers serving openly in the US armed forces, prompting Marine Corps veteran Stephen Peters, director of communications for Modern Military Association of America, to note in an Advocate op-ed "We're Fighting a New 'Don't Ask, Don't Tell' All Over Again."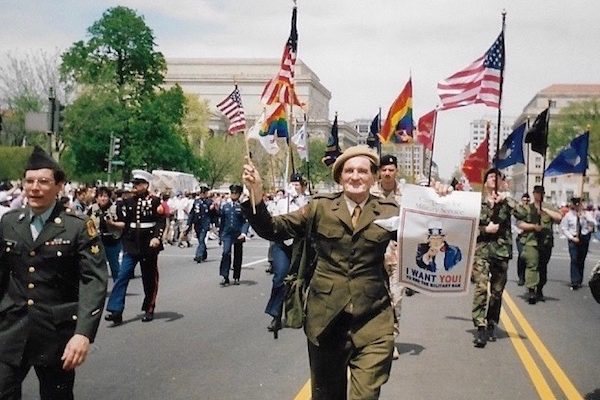 Last year, the Los Angeles Blade featured an extended Military Special commemorating the day President Obama signed the Repeal of DADT, on Dec. 20, 2010. In it, the Blade noted how long LGBTQ people have been serving in the military and why the ban was so unjust.
Obama also remembered, posting on the White House website on Sept. 20, 2011, in part: "Today, the discriminatory law known as 'Don't Ask, Don't Tell' is finally and formally repealed.  As of today, patriotic Americans in uniform will no longer have to lie about who they are in order to serve the country they love.  As of today, our armed forces will no longer lose the extraordinary skills and combat experience of so many gay and lesbian service members. And today, as Commander in Chief, I want those who were discharged under this law to know that your country deeply values your service."
For Buttigieg, the only presidential candidate with military experience, deploying to a war zone while still in the closet was a rude and painful awakening.
Here is Buttigieg's essay, as posted today on Medium:
On the day before my deployment to Afghanistan, I wrote a letter. It was for my family in the event that I didn't come home, a 32-year-old man's attempt to make sense of a short but very full life. Writing it had required as much of me as the hardest day of training. What I didn't put in the letter was that the act of writing it forced me to reflect on the possibility that I could die without ever having known what it felt like to be in love.

That was the mandated reality of many servicemembers before me.

For seventeen years, DADT (Don't Ask, Don't Tell) forced LGBTQ soldiers, sailors, airmen, Marines, and Coast Guardsmen into the closet. The punishment for living openly was dismissal from the armed forces.

For individual servicemembers, that meant hiding who they were from the people they trusted with their lives. In some cases it meant giving a life that was less than whole.

For partners, it meant that when a promotion came up, they wouldn't be there to celebrate a new rank being pinned on. And should the worst happen, they wouldn't even be contacted.

We accepted this for so long that it just felt normal. Some even felt it was necessary to keep our country safe. It ultimately took the recorded responses of the more than 400,000 men and women in uniform who were interviewed for the historic report to make clear that LGBTQ service members are not burdensome to the military; they're invaluable. And on September 20, 2011, President Obama signed the repeal.

Servicemembers and their families could finally breathe a sigh of relief. Many even sent letters of thanks like this one from Master Sergeant Bertie Wiggins. She wrote:

I'm so proud of my wife and children and for the sacrifices they made in my 11 years of service to our great country. Now, they too, can be recognized for the selfless service they have given in support of me and my calling.

Or this one by Darin from Washington:

My husband will deploy next June, but this time his pack will be a little lighter without the worry of whether or not his family will be taken care of.

Or this one from Master at Arms Michael Aycox:

Few people understand what it is like to be an outcast in…their own mind, and even fewer understand what it is like to be told "No you cannot love." You said to the world "Yes you can, and you are not alone."

We've come so far.

But the struggle is not over.

It's not over when so many Americans can be denied work or fired for being who we are. It's not over when transgender troops, ready to put their lives on the line for this country, have their careers threatened with ruin one tweet at a time by a commander-in-chief who, himself, pretended to be disabled when it was his turn to serve.

The politics of the past have returned, but we will not wait another seventeen years to do something about it. That's why I'm proud to count former Pentagon senior spokesman Doug Wilson, who played a key role in the DADT repeal, and Eric Fanning, the first openly-gay Secretary of the Army, among the many LGBTQ national security professionals on my foreign policy and national security team.

Gently setting the letter to my family in a desk drawer made it clear to me: You only get to live one life. And if you return home safe from a dangerous place, you owe it to yourself to build a life that is worthy of your own good fortune. So I came out. I met and married Chasten. I became whole.

Our servicemembers deserve the chance to live a life that's whole without losing their jobs or erasing the ones they love. As president, I will ensure we respect the humanity of those who risk everything for us. We owe it to them.

Pete
Biden calls wife of Out WNBA star Brittney Griner who's jailed in Russia
"I realize you are dealing with so much, but please don't forget about me and the other American Detainees," Griner said in her letter Monday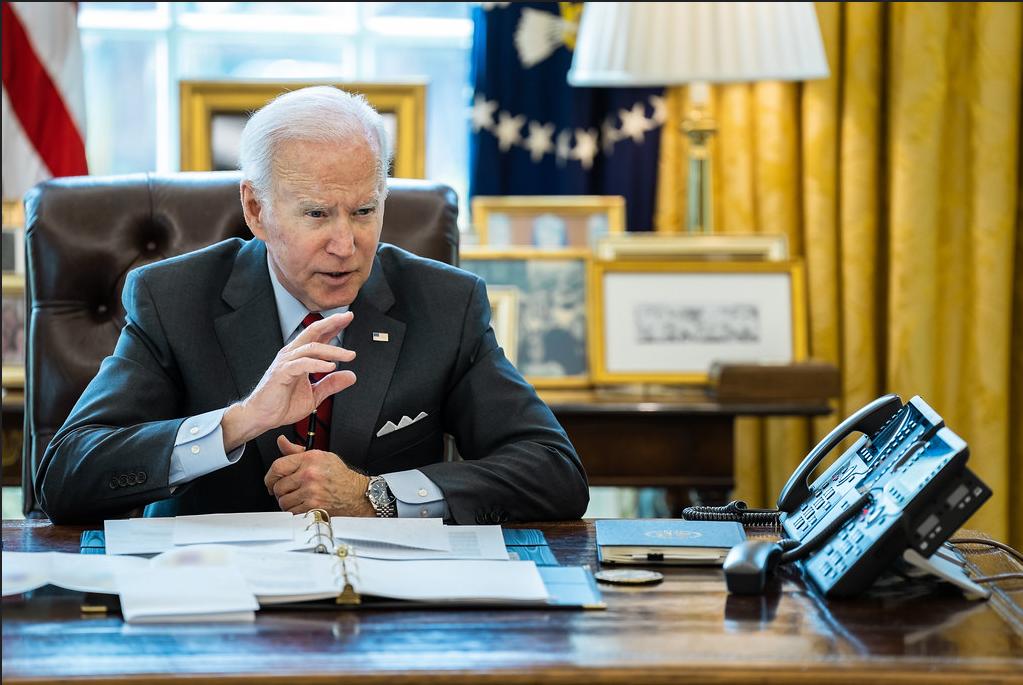 WASHINGTON – In a call Wednesday, U. S. President Joe Biden along with Vice-President Kamala Harris spoke to Cherelle Griner, the wife of WNBA star Brittney Griner who is imprisoned by Russian authorities and is currently on trial for alleged drug charges.
The White House indicated in a read-out statement of the president's call that Biden had assured Cherelle Griner that he and senior administration officials were working towards gaining Brittney's release as soon as possible, as well as the release of Paul Whelan and other U.S. nationals who are wrongfully detained or held hostage in Russia.
Brittney Griner had sent a letter to Biden which was delivered on Monday. During the regular press briefing Tuesday, White House Press Secretary Karine Jean-Pierre told reporters that the President had read the letter adding "We are going to use every tool that we possibly can" to bring Griner home."
In her letter of which excerpts were made public, the rest of the communique kept private by the communications firm representing the Griner family, the 31-year-old Griner who plays in Russia during the league's off-season wrote:
"(As) I sit here in a Russian prison, alone with my thoughts and without the protection of my wife, family, friends, Olympic jersey, or any accomplishments, I'm terrified I might be here forever…"
"On the 4th of July, our family normally honors the service of those who fought for our freedom, including my father who is a Vietnam War Veteran. It hurts thinking about how I usually celebrate this day because freedom means something completely different to me this year," Griner wrote to the president.
"I realize you are dealing with so much, but please don't forget about me and the other American Detainees. Please do all you can to bring us home. I voted for the first time in 2020 and I voted for you. I believe in you. I still have so much good to do with my freedom that you can help restore. I miss my wife! I miss my family! I miss my teammates! It kills me to know they are suffering so much right now. I am grateful for whatever you can do at this moment to get me home."
During Wednesday's call the president read his response to Brittney's letter to Cherelle Griner. The President offered his support to Cherelle and Brittney's family, and he committed to ensuring they are provided with all possible assistance while his administration pursues every avenue to bring Brittney home.
Today's call follows recent calls that National Security Advisor Sullivan and Secretary of State Blinken have had with Cherelle in recent weeks and this past weekend. The President directed his national security team to remain in regular contact with Cherelle and Brittney's family, and with other families of Americans held hostage or wrongfully detained abroad, to keep them updated on efforts to secure the release of their loved ones as quickly as possible.
On Tuesday National Security Council spokesperson Adrienne Watson said in a statement:
"The President's team is in regular contact with Brittney's family and we will continue to work to support her family," Watson said, adding that national security adviser Jake Sullivan and Secretary of State Antony Blinken "have spoken several times with Brittney's wife in recent weeks and the White House is closely coordinating with the Special Presidential Envoy for Hostage Affairs, who has met with Brittney's family, her teammates, and her support network."
Officials at Moscow's Sheremetyevo Airport in February detained Griner — a Phoenix Mercury center and two-time Olympic gold medalist who is a lesbian and married to her wife, Cherelle Griner, — after customs inspectors allegedly found hashish oil in her luggage. The State Department has determined that Russia "wrongfully detained" her.
U.S. Chargé d'Affaires Elizabeth Rood and other American diplomats attended the first day of Brittney Griner's trial that began on July 1 in Moscow. Brittney Griner faces up to 10 years in prison if she is convicted.
Additional reporting by Michael K. Lavers
Out Missouri candidate for local office campaign banner defaced with slur
If elected, Justice would become the first openly Out Jackson County Legislator, as well as the first Black representative of the district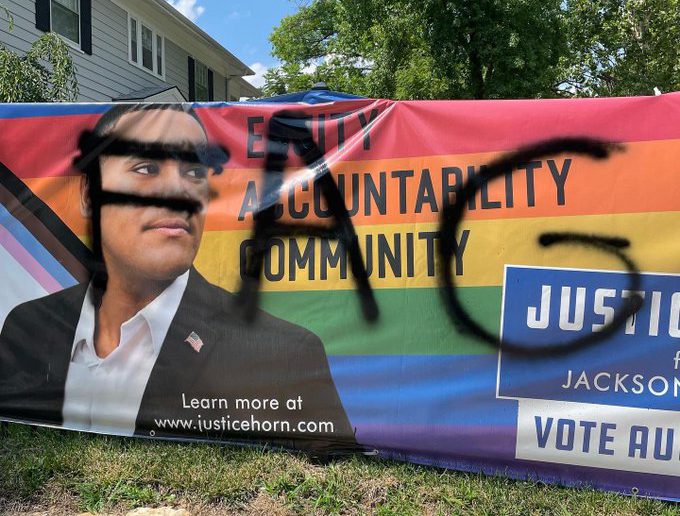 KANSAS CITY – Over the July 4 holiday weekend an oversized campaign banner for community activist Justice Horn, who is running for the Jackson County Legislature, District 1, was vandalised with the homophobic slur 'FAG.'
Horn, who announced his candidacy for Jackson County's first district in May last year, tweeted Saturday about the vandalism:
Today I learned that my campaign banner was defaced with a homophobic slur here in Kansas City.

I'll admit, this one hurt because like so many us of who experience this, this word is used to harm us. Either way, I'm not going to back down and I'm going to hold my head high. pic.twitter.com/6geqENOFro

— Justice Horn (@JusticeHorn_) July 3, 2022
Horn did not file a police report. In an interview with the Kansas City Star on Monday he said:
"I don't know how much more blatantly that this was a hate crime. It was specifically targeted at me because of my sexual orientation.
"What bothers me the most is that it happened in broad daylight. They were so emboldened to do this. It was specifically a defacing to attack me not based on my policy or my candidacy but on me personally. It was the same as calling me the N-word."
Horn was set to hold a press conference on Tuesday morning but prior to its scheduled time the banner was ripped down and stolen. Horn then tweeted:
Welp, I just got the call that my defaced campaign banner was ripped off and stolen ahead of our press conference today at 9 AM. I had some prepared remarks, but I'm mad as hell and I'm not backing down!

This isn't Kansas City, and we're going to prove whoever did this wrong! pic.twitter.com/FaRNuidsiM

— Justice Horn (@JusticeHorn_) July 5, 2022
The LGBTQ Victory Fund, a Washington D.C.-based group that supports LGBTQ+ candidates reacted in a statement sent out from its president & CEO Mayor Annise Parker:
"Recent anti-LGBTQ attacks from officials serving at the highest levels of government empower bigots across the country to espouse hate openly. The reality is that out LGBTQ candidates of color bear the brunt of much of this animus. We stand firmly with Justice and unequivocally condemn this homophobic attack. Hateful acts like this make it abundantly clear that progress is not linear and should never be taken for granted. This is a reminder for the LGBTQ community and our allies that the fight for equality is far from over and that we must enter this election with urgency and strength. The stakes could not be higher."
If elected, Justice would become the first openly LGBTQ+ Jackson County Legislator, as well as the first Black representative of the first district. Justice is also of Pacific Islander and Native Blackfoot heritage.
Justice is a former Student Body President of the University of Missouri-Kansas City, where he recently graduated with his Bachelors of Business Administration. He rose to notoriety after his role in the Black Lives Matter movement in Kansas City as a lead organizer, which concluded with a list of demands recommitting the City to the safety of the public through police reform, signed by Mayor Quinton Lucas. This resulted in body cams for police officers, which has recently been put into practice, as well as elevating the issue of local control to a top state legislative priority.
Throughout the past year, Justice has been the author behind multiple pieces of legislation to pass out of city council, including the creation of the first LGBTQ+ Commission in the state. Subsequently, he authored the Trans Inclusive Healthcare resolution, which directs the City Manager to ensure health insurance contracts initiated by the City are inclusive of all gender identities to prevent discrimination.
White House, Don't Say Gay law: "This is discrimination, plain and simple"
"State officials who claim to champion liberty are limiting the freedom of their fellow Americans simply to be themselves"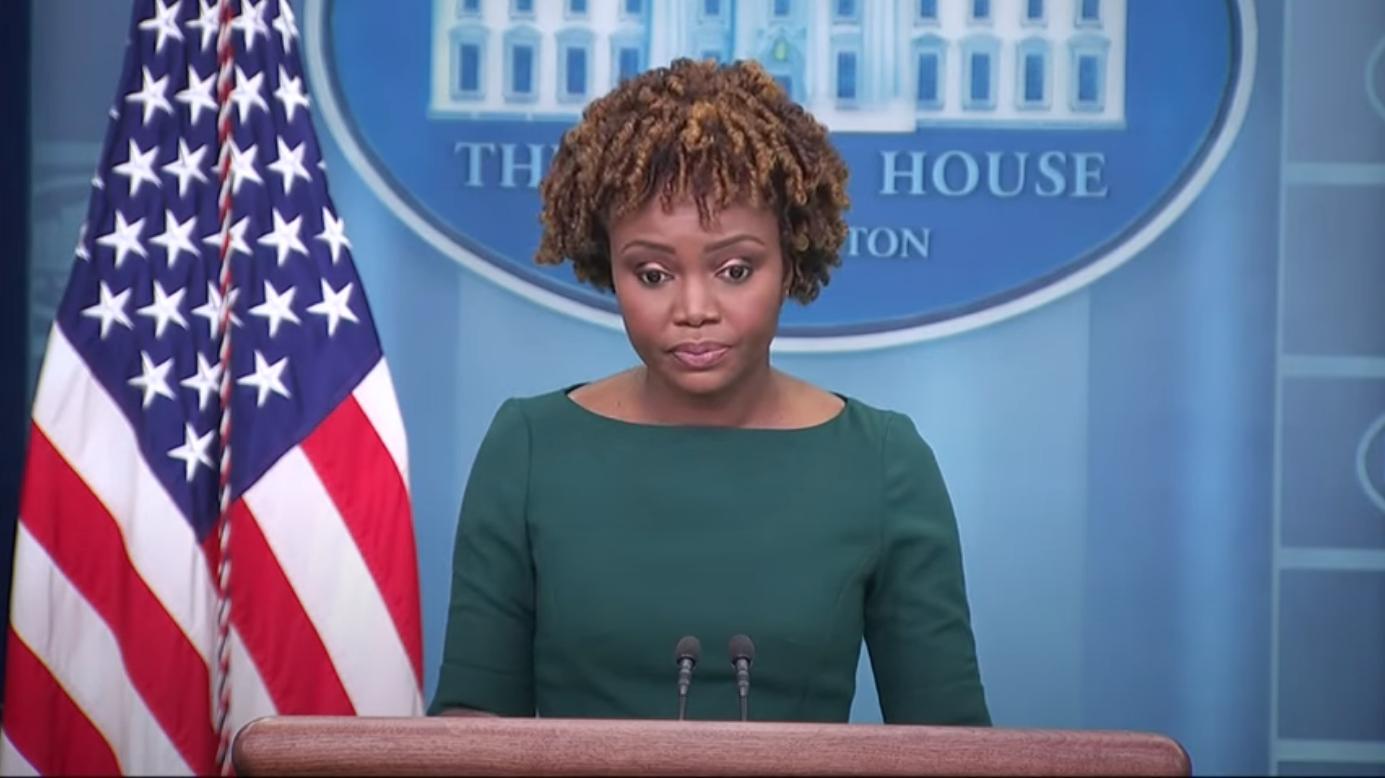 WASHINGTON – The White House Press Secretary Karine Jean-Pierre released a statement Friday as Florida's notorious 'Don't Say Gay' law took effect, saying "[…] state officials who claim to champion liberty are limiting the freedom of their fellow Americans simply to be themselves."
President Biden also tweeted about the law prior to leaving for Camp David to spend the July 4th holiday weekend, calling the law "the latest attempt by Republicans in state houses to target LGBTQI+ students, teachers, and families."
Florida's "Don't Say Gay" law takes effect today – the latest attempt by Republicans in state houses to target LGBTQI+ students, teachers, and families.

Legislators shouldn't be in the business of censoring educators, and @usedgov will do all in its power to protect students.

— President Biden (@POTUS) July 1, 2022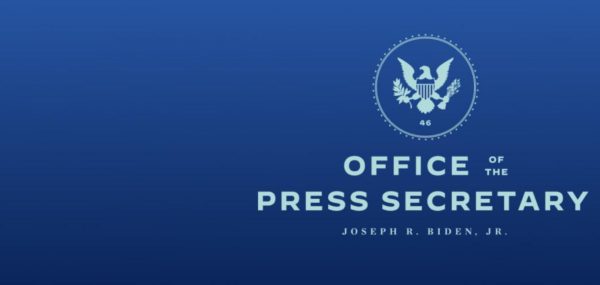 In her statement, Jean-Pierre said:
"Today, some of Florida's most vulnerable students and families are more fearful and less free. As the state's shameful "Don't Say Gay" law takes effect, state officials who claim to champion liberty are limiting the freedom of their fellow Americans simply to be themselves.
"Already, there have been reports that "Safe Space" stickers are being taken down from classrooms. Teachers are being instructed not to wear rainbow clothing. LGBTQI+ teachers are being told to take down family photos of their husbands and wives—cherished family photos like the ones on my own desk.
"This is not an issue of "parents' rights." This is discrimination, plain and simple. It's part of a disturbing and dangerous nationwide trend of right-wing politicians cynically targeting LGBTQI+ students, educators, and individuals to score political points.
"It encourages bullying and threatens students' mental health, physical safety, and well-being. It censors dedicated teachers and educators who want to do the right thing and support their students. And it must stop.
"President Biden has been very clear that every student deserves to feel safe and welcome in the classroom.
"The Department of Education will be monitoring this law, and any student or parent who believes they are experiencing discrimination is encouraged to file a complaint with the Department's Office for Civil Rights.
"Our Administration will continue to fight for dignity and opportunity for every student and family—in Florida and around the country."