Emmys behind the scenes market kicks off awards season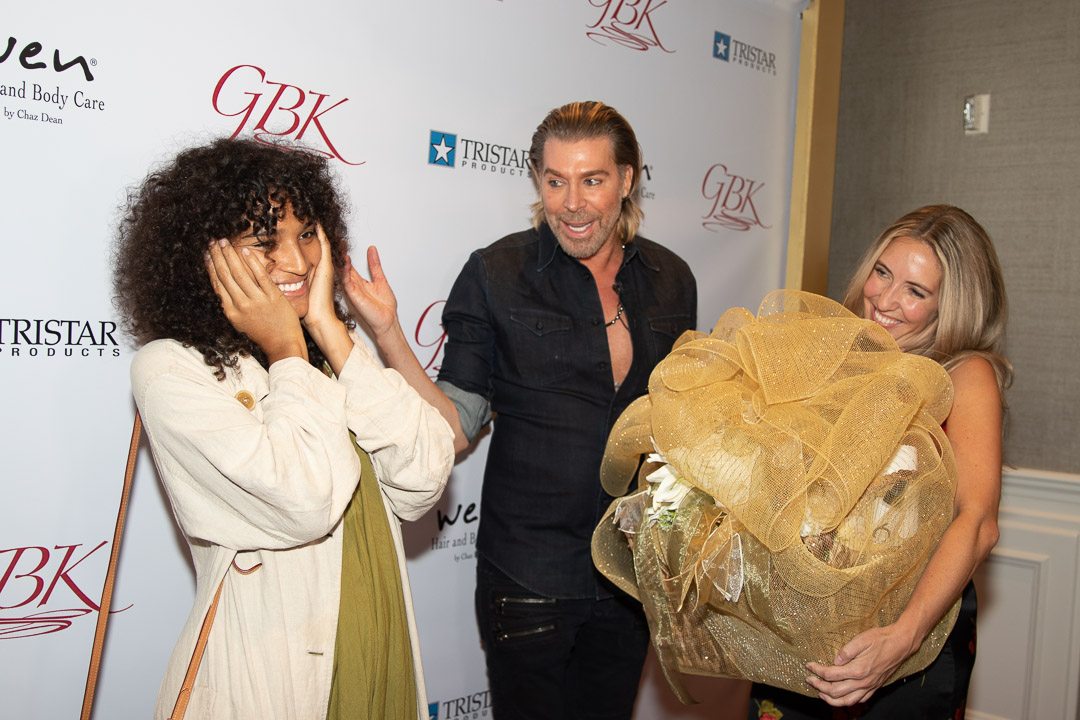 The LGBTQ community and their allies have been riding on a high since the 71st annual Primetime Emmy Awards took place. Among the many poignant moments during the awards ceremony—Patricia Arquette lamenting the loss of her trans sibling, Alexis; Laverne Cox delivering that powerful speech on Supreme Court cases and the masterful Billy Porter making history as the first openly gay man winning the Best Actor Emmy.
Los Angeles Blade's Susan Hornik went behind the scenes at numerous award events to discuss the ramifications of these moments.
HBO After Party
As always, events designer Billy Butchkavitz created stunning decor for the Pacific Design Center extravaganza, an event he has worked on for the past 21 years.
His vision for the party: "what would have happened if photographer Helmut Newton and artist Bjorn Wiinnblad had collaborated on a party. My color palette used varying shades of gray, black, taupe and gold."
A jubilant Ross Mathews, a judge on the series, "Ru Paul's Drag Race," was walking on cloud nine after their win. "I grew up when there were no shows like this on the air. It would have been really nice to have had that. I would have skipped the whole part where I wondered if I was good enough."
Mathews noted that with a series that has been on for 12 seasons like this, kids are watching. "They see us being celebrated. And so, the show just existing is a good thing for lgbtqia+ viewers all over the world. But then to see us invited into an awards event and then up on the winner's stage, is an extraordinary stamp of approval. It shows kids that they can be honored. That's what I think, both times now, when we are privileged to be nominated and then win."
Mathew's latest book, "Name Drop," will be out February and is able for pre order.
Drag queen Nina West, who was a contestant on "Drag Race," acknowledged the importance of Porter winning the Emmy.
"It's really great to see someone living so fiercely and loudly, living their truth and being so amazing at what they do. This man has lifted up and blazing trails for people like me."
When asked what it's going to take to have the world be a more inclusive place, West replied: "it's going to take people going to the polls and voting. And we have a really good chance with changing who is in the White House. Kindness begets kindness; we have to learn how to get that back to our political process."
The Gifting Suites: Doris Bergman
At Weho's Fig & Olive, Doris Bergman hosted her annual luxury lounge and party, with over 100 of Hollywood's actors, Emmy® winners, presenters, stylists and industry VIPS. Hosted by Buywine.com the event was presented by Precious Vodka and fashion designer, PRSVR.
'Designers are back to using hand painting as an embellishment on new denim designs," noted owner Margaret Williamson.
Gay entrepreneurs Angelo Ortiz of Browlesque and Victor of Influence Effect were thrilled to be a part of the event. "It's great to be able to gift all the fantastic attendees here," the duo said. "We feel like this is a great opportunity to meet celebs and press."
In the spirit of giving back, guests and sponsors gave donations and donated unwrapped gifts for young adults (ages 13-18) for a Pre-Holiday Gift Drive benefiting 'Wednesday's Child' — a weekly segment airing on KTTV FOX 11 News, Los Angeles, with anchor Christine Devine.
'Wednesday's Child' highlights 'harder to place' young adults in the LA County foster care system who are in need of adoptive families. "In Los Angeles County, alone, there are over 30,000 children receiving child welfare services," noted social worker, Dr. William Wong. Bergman loves to invites two foster youth to join in on the gift lounge, so that they experience the VIP treatment.
The nominees were thrilled with the impressive luxury fashion, from Art Lewin Bespoke Tuxedos and Suits and Sue Wong Couture gowns. The awards event presented an array of gifts provided by Green Goddess Collective; Popcornopolis; Spa Girl Cocktails; Zirconmania; Diamond Veneer; Author Kathlyn Heim; Precious Vodka; Twisted Silver; Debbi DiMaggio; Hint; Pia Gladys Perey Designs; O Skin & Med Spa; Browlesque; Buywine.com; Charise Noel Jewelry; My Saint My Hero Blessing Bracelets; Beauty Kitchen; True Gold Honey; LuLaRoe Clothing; Pachamama CBD Products; PRSVR; Beviva Foods; Kam Shield; Lucy Pet Foundation Dog Treats; Harvest Snaps; Sea Snacks; Green Goo Skin Care; Dog TV; Rock Your Hair; The Hollywood Trinity; Emmy's Hope Dog Accessories; and Cameo Social Media App.
The Gifting Suites: GBK Productions
GBK Productions' CEO Gavin Keilly hosted their annual Celebrity Luxury Gifting Lounge at the Beverly Wilshire Hotel. At this exclusive event, stars received over $75K in gifts and trips.
Indya Moore, one of the stars of "Pose," received a personalized gift basket from celebrity hair stylist, Chaz Dean, who owns WEN haircare.
"I love Chaz, his hair products are amazing," enthused Moore. "One of the few I have used that have made my hair so luscious and beautiful. And it smells so good!"
Quipped Dean: "I met Indya but I feel like I have known them my whole life. They are a force of nature who keeps doing incredible things. Use your voice baby! They are changing the world which is so needed!"
Many celebs attending loved checking out Emeril Lagasse's latest product, the Power AirFryer 360 and Genie True Lift Comfort Bra. Vendors also gifted items from Burke Williams Spa, Tristar Cookware, KHI Luxury bathroom products and Spryng compression wraps.
The attendees were excited to receive fantastic trips to Jamaica by S Hotel Montego Bay, Turks and Caicos by Sailrock, Fiji by Raiwasa Fiji and Nashville by Fit Farm. Other popular items were Skin Care by Dermafirm, Beauty Pulse and Aztec Secret; Jewelry & Watches by Al Capone Watches, Filienna and B Opulent; Food & Alcohol by Hestan Wines, Hertelendy Wines, Vitani Spirits, Butterfly Superfood, Cocopotamus Truffles, Joe's Coffee and Blue Farm Pinot Noir; Clothing by True Tailor, Booty Sprout; House and Home items by Athenaromas and Simple Modern; Catrise Austin Dentistry teeth whitening, Huggaroo weighted blankets, Just Food for Dogs, Harborside Cannabis, Austere Wear sunglasses, a stay at La Peer Hotel and dining with Pacifique LA. Covenant House was the official charity on-site. Décor was provided by George Flowers,
The Gifting Suite: Secret Room Event Red Carpet Retreat
Many nominees, celebrities, media and press were invited to attend Secret Room Events Red Carpet Retreat. Benefiting Best Friends Animal Society and Omics LIVE. One of their highlights was a special full service cannabis bar, From The Earth – a vertically integrated cannabis enterprise whuch was named one of Southern California's top dispensaries, This is the exclusive cannabis partner of the Red Carpet Retreat and the first ever cannabis bar to be offered at a gift lounge.
Dog owners were thrilled to meet two 14 year olds, Hailey Hertzman and Katie Vonder Haar, who started their own business, Ooh La Lemon. "We offer clothing, accessories and gifts that are fun, fruity and trendy and appeal to the young and young at heart," said Hertzman.
Among the many items gifted were Wolfgang Puck Coffee, wine from Anne Amie Vineyards, and Primo water, which supplies eco-friendly, healthy water choices to help stay hydrated. Toni&Guy Hair offered guests topknot, braid and wave hair services and nail polish changes.
Other amazing vendors included Rafia Jewelry, handmade, customizable jewelry that draws influence from the beautiful landscapes that surround and has been worn by many celebrities; Sleevey Wonders – slip-on sleeves made to wear under your sleeveless clothes to magically transform your outfit into something new; and Zatik Naturals – beauty products made using fresh raw botanicals cultivated along the Pacific coast without any preservatives, parabens, synthetic ingredients, petrochemicals, artificial colors, or fragrances
GuadaLAjara film festival in Los Angeles
The GuadaLAjara Film Festival announces this year's Arbol De La Vida Humanitarian Lifetime Achievement Award recipient, Bamby Salcedo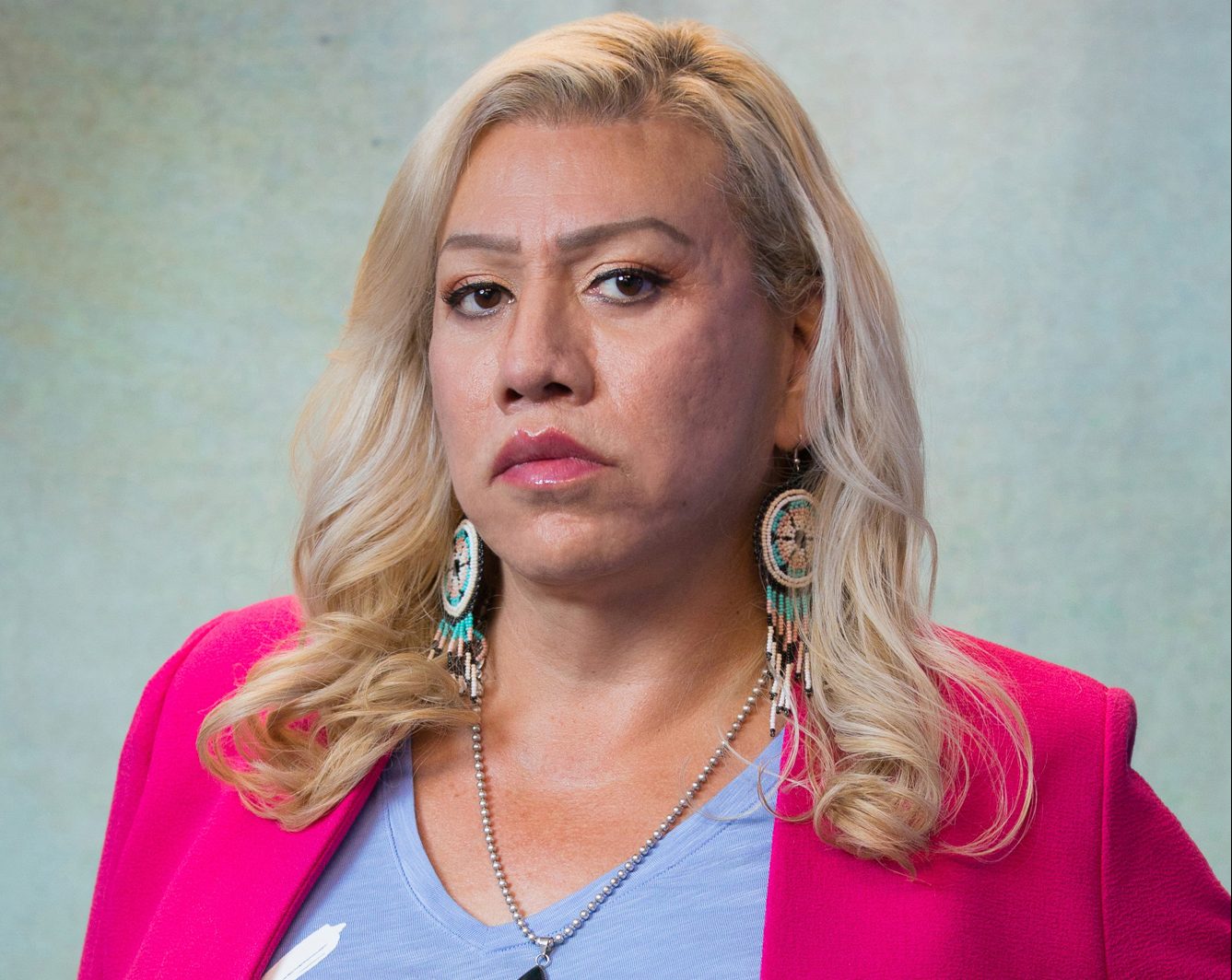 LOS ANGELES- The GuadaLAjara Film Festival in Los Angeles (GLAFF), which every year aims to showcase the best of Latinx/e, Latin America and BIPOC cinema as well as serve as a bridge that unifies and connects diverse stories and experiences with the intention of fostering a borderless film industry, announces the upcoming 12th Edition which will be taking place in Downtown Los Angeles from September 29th through October 1st, 2022.
In line with GLAFF's mission of building bridges between the two industries, the programming will include films by Latin American filmmakers that were showcased at their sister festival, the 37th Guadalajara International Film Festival held this past June in Guadalajara, Mexico and a special curated selection of films from Latinx/e and BIPOC filmmakers in the United States.
"This year the GuadaLAjara Film Festival continues with our mission of building bridges and strengthening the alliances already established between filmmakers and the entertainment industries in Mexico and the U.S through our work over the last 12 years. But GLAFF's commitment to support Latino/x/e organizations that are making a difference in our community through activism and organizing is one of our most important achievements. We could not be more honored to have the opportunity to recognize trans civil rights activist Bamby Salcedo with the Arbol de la Vida Lifetime Humanitarian Award," – said Ximena Urrutia, Executive Director of GLAFF.
Some of this year's highlights include the Mexican-American animation documentary Home is Somewhere Else, as the festival's Centerpiece Film. Co-directed by Carlos Hagerman and Jorge Villalobos, the feature documentary provides a window into the hearts and minds of young Dreamers and undocumented immigrants in the United States. The story, told in the voice of their own protagonists comes to life with stunning imagery, each animated in its unique style. TRAILER HERE. GLAFF's Closing Night film will be Omara, a documentary directed by Hugo Pérez, produced by Dana Kuznetzkoff and Frida Torresblanco. The film is a beautiful and intimate portrait of one of Cuba's most adored national treasures and global musical icon Omara Portuondo. TRAILER HERE.
GLAFF will continue with its Work In Progress (WIP) LATINO program through which the festival has been supporting Latin American Filmmakers for over 7 years. Within the framework of GLAFF's 12th edition, WIP LATINO 7 will focus on supporting projects that focus on the topics of border, migration, human rights, social and political themes centered around the Latino and Latinx community. The WIP LATINO program provides in-kind and cash support to Latin American and BIPOC filmmakers, in the post-production stage.
This important initiative, which has supported projects that have gone on to have successful festival runs, is made possible by the University of Guadalajara Foundation USA and the festival's sponsors. Their awards and support contribute to the achievement of the projects selected for WIP LATINO. For a list of this year's selections CLICK HERE. 
The festival will also be hosting several curated industry masterclasses and a networking industry brunch. Further details on these events will be announced soon along with the announcement of the festival's exciting Opening Night film.
This year the film festival will take place throughout several venues in Downtown Los Angeles, including The Theatre at Ace Hotel, Grand Park, Alamo Drafthouse and The Secret Movie Club. Tickets are available. For a full list of GLAFF's programming, schedule and to purchase tickets please visit: www.glaff.org
GLAFF's popularity has continued to flourish because for the past three years it has also been recognized as the Festival with a Cause. Each year the festival chooses a social theme of importance to highlight as a topic of necessary conversation within the filmmaking and television industry. The social theme of this year's festival is to highlight the needed changes and progress made for trans and non-binary representation both in front and behind the camera in the entertainment industry. Plus they have made a commitment to support local and national non-profit organizations that have dedicated their work for the betterment and change within the community as a whole. GLAFF donates all of their net box office proceeds to the selected non-profit organization each year. In keeping with their theme GLAFF has chosen [email protected] Coalition (TLC) as the organization to support during its 12th Edition. GLAFF has also officially announced that they will honor the organization's co-founder, President and CEO, long time trans civil rights activist Bamby Salcedo with this year's Arbol De LA Vida Humanitarian Lifetime Achievement Award.
Bamby, who was born and raised in Guadalajara, Mexico, is one of the most visible Latina Transgender Civil Rights Activists in both the United States and Mexico, giving a voice and fighting for the rights and justice of trans Latina and non-binary communities in both countries. Bamby co-founded the national [email protected] Coalition in 2009 alongside a group of Transgender, Gender nonconforming and Intersex (TGI) immigrant women in Los Angeles, CA as a grassroots response to address the specific needs of TGI [email protected] immigrants who live in the United States.
GLAFF is also thrilled to share that our most recognized and respected Latina activist, legendary civil rights leader Dolores Huerta will be honoring GLAFF with her presence to present Bamby with her award on Closing Night, Saturday, October 1st.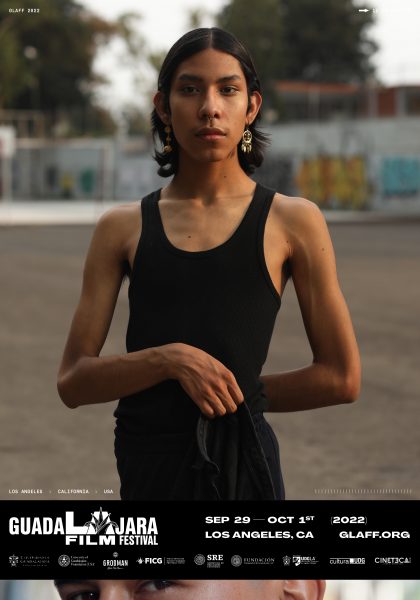 GLAFF is also proud to announce that this year they have teamed up with Mexican artist and photographer Dorian Ulises Lopez Macias, who has designed the official poster of this year's film festival's 12th Edition.
GLAFF pays homage to the two cities that saw its inception and growth: Guadalajara, Jalisco, Mexico and Los Angeles, California, USA. GLAFF's goal is to showcase the best of Latin American, Iberoamerican, Latinx and BIPOC cinema as well as open doors to emerging latino/x/e creators in order to promote a borderless cinematic industry. GLAFF is organized by the Universidad de Guadalajara and Guadalajara International Film Festival (FICG) through the University of Guadalajara Foundation USA, with the support of Legado Grodman.
Tickets are now on sale for the International Film Festival which will take place in downtown Los Angeles Sept. 29th – Oct. 1st