Emmys behind the scenes market kicks off awards season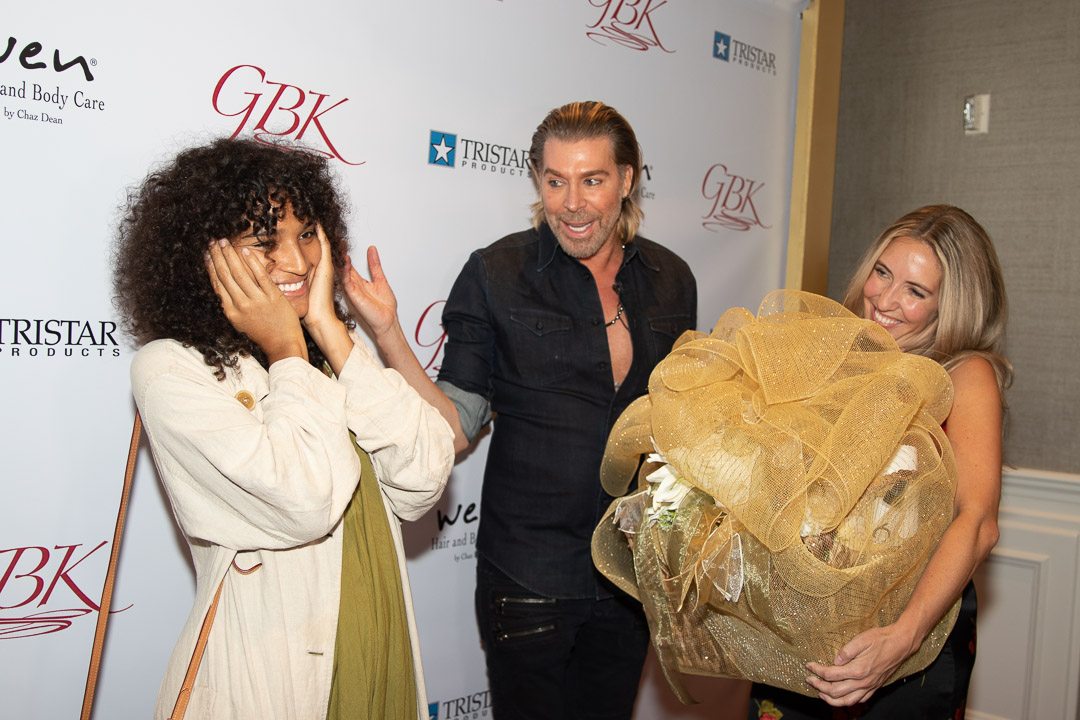 The LGBTQ community and their allies have been riding on a high since the 71st annual Primetime Emmy Awards took place. Among the many poignant moments during the awards ceremony—Patricia Arquette lamenting the loss of her trans sibling, Alexis; Laverne Cox delivering that powerful speech on Supreme Court cases and the masterful Billy Porter making history as the first openly gay man winning the Best Actor Emmy.
Los Angeles Blade's Susan Hornik went behind the scenes at numerous award events to discuss the ramifications of these moments.
HBO After Party
As always, events designer Billy Butchkavitz created stunning decor for the Pacific Design Center extravaganza, an event he has worked on for the past 21 years.
His vision for the party: "what would have happened if photographer Helmut Newton and artist Bjorn Wiinnblad had collaborated on a party. My color palette used varying shades of gray, black, taupe and gold."
A jubilant Ross Mathews, a judge on the series, "Ru Paul's Drag Race," was walking on cloud nine after their win. "I grew up when there were no shows like this on the air. It would have been really nice to have had that. I would have skipped the whole part where I wondered if I was good enough."
Mathews noted that with a series that has been on for 12 seasons like this, kids are watching. "They see us being celebrated. And so, the show just existing is a good thing for lgbtqia+ viewers all over the world. But then to see us invited into an awards event and then up on the winner's stage, is an extraordinary stamp of approval. It shows kids that they can be honored. That's what I think, both times now, when we are privileged to be nominated and then win."
Mathew's latest book, "Name Drop," will be out February and is able for pre order.
Drag queen Nina West, who was a contestant on "Drag Race," acknowledged the importance of Porter winning the Emmy.
"It's really great to see someone living so fiercely and loudly, living their truth and being so amazing at what they do. This man has lifted up and blazing trails for people like me."
When asked what it's going to take to have the world be a more inclusive place, West replied: "it's going to take people going to the polls and voting. And we have a really good chance with changing who is in the White House. Kindness begets kindness; we have to learn how to get that back to our political process."
The Gifting Suites: Doris Bergman
At Weho's Fig & Olive, Doris Bergman hosted her annual luxury lounge and party, with over 100 of Hollywood's actors, Emmy® winners, presenters, stylists and industry VIPS. Hosted by Buywine.com the event was presented by Precious Vodka and fashion designer, PRSVR.
'Designers are back to using hand painting as an embellishment on new denim designs," noted owner Margaret Williamson.
Gay entrepreneurs Angelo Ortiz of Browlesque and Victor of Influence Effect were thrilled to be a part of the event. "It's great to be able to gift all the fantastic attendees here," the duo said. "We feel like this is a great opportunity to meet celebs and press."
In the spirit of giving back, guests and sponsors gave donations and donated unwrapped gifts for young adults (ages 13-18) for a Pre-Holiday Gift Drive benefiting 'Wednesday's Child' — a weekly segment airing on KTTV FOX 11 News, Los Angeles, with anchor Christine Devine.
'Wednesday's Child' highlights 'harder to place' young adults in the LA County foster care system who are in need of adoptive families. "In Los Angeles County, alone, there are over 30,000 children receiving child welfare services," noted social worker, Dr. William Wong. Bergman loves to invites two foster youth to join in on the gift lounge, so that they experience the VIP treatment.
The nominees were thrilled with the impressive luxury fashion, from Art Lewin Bespoke Tuxedos and Suits and Sue Wong Couture gowns. The awards event presented an array of gifts provided by Green Goddess Collective; Popcornopolis; Spa Girl Cocktails; Zirconmania; Diamond Veneer; Author Kathlyn Heim; Precious Vodka; Twisted Silver; Debbi DiMaggio; Hint; Pia Gladys Perey Designs; O Skin & Med Spa; Browlesque; Buywine.com; Charise Noel Jewelry; My Saint My Hero Blessing Bracelets; Beauty Kitchen; True Gold Honey; LuLaRoe Clothing; Pachamama CBD Products; PRSVR; Beviva Foods; Kam Shield; Lucy Pet Foundation Dog Treats; Harvest Snaps; Sea Snacks; Green Goo Skin Care; Dog TV; Rock Your Hair; The Hollywood Trinity; Emmy's Hope Dog Accessories; and Cameo Social Media App.
The Gifting Suites: GBK Productions
GBK Productions' CEO Gavin Keilly hosted their annual Celebrity Luxury Gifting Lounge at the Beverly Wilshire Hotel. At this exclusive event, stars received over $75K in gifts and trips.
Indya Moore, one of the stars of "Pose," received a personalized gift basket from celebrity hair stylist, Chaz Dean, who owns WEN haircare.
"I love Chaz, his hair products are amazing," enthused Moore. "One of the few I have used that have made my hair so luscious and beautiful. And it smells so good!"
Quipped Dean: "I met Indya but I feel like I have known them my whole life. They are a force of nature who keeps doing incredible things. Use your voice baby! They are changing the world which is so needed!"
Many celebs attending loved checking out Emeril Lagasse's latest product, the Power AirFryer 360 and Genie True Lift Comfort Bra. Vendors also gifted items from Burke Williams Spa, Tristar Cookware, KHI Luxury bathroom products and Spryng compression wraps.
The attendees were excited to receive fantastic trips to Jamaica by S Hotel Montego Bay, Turks and Caicos by Sailrock, Fiji by Raiwasa Fiji and Nashville by Fit Farm. Other popular items were Skin Care by Dermafirm, Beauty Pulse and Aztec Secret; Jewelry & Watches by Al Capone Watches, Filienna and B Opulent; Food & Alcohol by Hestan Wines, Hertelendy Wines, Vitani Spirits, Butterfly Superfood, Cocopotamus Truffles, Joe's Coffee and Blue Farm Pinot Noir; Clothing by True Tailor, Booty Sprout; House and Home items by Athenaromas and Simple Modern; Catrise Austin Dentistry teeth whitening, Huggaroo weighted blankets, Just Food for Dogs, Harborside Cannabis, Austere Wear sunglasses, a stay at La Peer Hotel and dining with Pacifique LA. Covenant House was the official charity on-site. Décor was provided by George Flowers,
The Gifting Suite: Secret Room Event Red Carpet Retreat
Many nominees, celebrities, media and press were invited to attend Secret Room Events Red Carpet Retreat. Benefiting Best Friends Animal Society and Omics LIVE. One of their highlights was a special full service cannabis bar, From The Earth – a vertically integrated cannabis enterprise whuch was named one of Southern California's top dispensaries, This is the exclusive cannabis partner of the Red Carpet Retreat and the first ever cannabis bar to be offered at a gift lounge.
Dog owners were thrilled to meet two 14 year olds, Hailey Hertzman and Katie Vonder Haar, who started their own business, Ooh La Lemon. "We offer clothing, accessories and gifts that are fun, fruity and trendy and appeal to the young and young at heart," said Hertzman.
Among the many items gifted were Wolfgang Puck Coffee, wine from Anne Amie Vineyards, and Primo water, which supplies eco-friendly, healthy water choices to help stay hydrated. Toni&Guy Hair offered guests topknot, braid and wave hair services and nail polish changes.
Other amazing vendors included Rafia Jewelry, handmade, customizable jewelry that draws influence from the beautiful landscapes that surround and has been worn by many celebrities; Sleevey Wonders – slip-on sleeves made to wear under your sleeveless clothes to magically transform your outfit into something new; and Zatik Naturals – beauty products made using fresh raw botanicals cultivated along the Pacific coast without any preservatives, parabens, synthetic ingredients, petrochemicals, artificial colors, or fragrances
Pansexual Visibility Day 2022 is May 24
Days like Pansexuality Visibility Day are perfect for educating people about the various ways people experience sexual & romantic attraction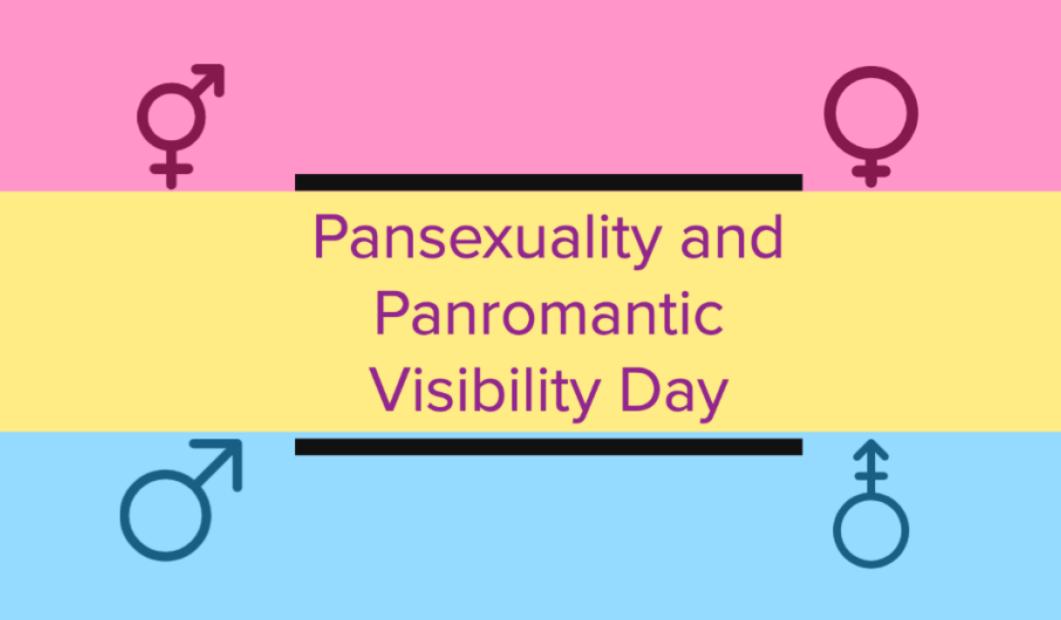 NEW YORK – The Trevor Project is honoring Pansexual and Panromantic Awareness and Visibility Day on May 24, noting that it is a day to celebrate the pansexual and panromantic community and educate others on the community.
As part of creating awareness for the pansexual community, The Trevor Project's 2022 National Survey on LGBTQ Youth Mental Health, captured important data related to the experiences of pansexual youth, who made up 20% of the survey sample.
2022 National Survey Data on Pansexual Youth
53% of pansexual youth reported that they seriously considered suicide and 21% reported they attempted suicide in the past year.
66% of pansexual youth reported experiencing symptoms of anxiety and 79% reported experiencing symptoms of depression.
36% of pansexual youth reported that they have been physically threatened or harmed due to their sexual orientation.
69% of pansexual youth reported that they had experienced discrimination based on their sexual orientation.
The Project MORE Foundation, a leading nonprofit service and support provider to the Northern California Lesbian, Gay, Bisexual, Transgender, Queer, and Questioning (LGBTQ+) and Ally community explains what it means to be Pansexual:
One common misconception that even members of the LGBTQ+ community have is that pansexuality and bisexuality are the same. Bisexuality can loosely be defined as attraction to more than one gender, but many define it with the more narrow definition of attraction to both genders, i.e,: men and women.
Pansexuality differs in that it includes sexual attraction inclusive of ALL gender identities, which means that people can also be drawn to those who are gender fluid or genderqueer. It is similar for people who are panromantic. When a person identifies as panromantic, it means that they can feel romantically towards anyone of any gender identity. 
When people come out as pansexual, headlines often emphasize that it's different than being bi, and while that's true, somebody who is bi may also identify as pan and vice versa. The bisexuality umbrella term includes those who feel attracted to two or more gender identities. Pansexuality refers to people who feel sexual attraction to any gender identity, but because their preference includes two or more genders, they could also consider themself bi. Being pan doesn't mean that a person is going to be attracted towards everyone, but simply that gender identity doesn't play a role in that attraction. 
There are many people who identify as pansexual or panromantic, such as Jazz Jennings, the famous 20-something LGBTQ+ rights advocate who came out as trans as a child. Authors Dana Mele and Caitlin Ricci identify as panromantic. Miley Cyrus, Janelle Monáe, and Brendon Urie are also among famous celebrities who identify as pansexual. 
It is quite common that people who are pansexual go on a journey of self-discovery to figure out their true sexuality. Some, like Bella Thorne, initially identified as bisexual, but then grew to realize that gender plays little to no role in their attraction, so her definition of her sexuality changed to reflect that. 
Miley Cyrus, who came out in 2015 as pansexual, is among one of those who went down the path to self-discovery when it came to her sexuality. In an interview with Variety, she said that an interaction with a non-binary individual helped her understand that she felt attraction towards them regardless of how they expressed their gender. In that moment, she didn't feel gay, straight, or bi, because she wasn't.
Because definitions can be held loosely, one of the most important takeaways is that how a person identifies their sexual or romantic attraction can differ from one day to the next, but celebrating and respecting a person for who they are is what matters most. Days like Pansexuality and Panromantic Visibility Day are perfect for educating people about the various ways people experience sexual and romantic attraction.
About the 2022 National Survey
This survey is one of the largest and only surveys of its kind, representing the experiences of nearly 34,000 LGBTQ young people ages 13-24 across the U.S. It's also one of the most diverse surveys of LGBTQ youth ever conducted – with 45% of respondents being youth of color and 48% being trans or nonbinary.
Lastly, The Trevor Project has a guide, "How to Support Bisexual Youth: Ways to Care for Bisexual, Pansexual, Fluid, and Queer Youth Who are Attracted to More than One Gender" that offers best practices for those looking to support the youth who are attracted to more than one gender in their lives.
The universe comes out to jazz and violins and you're invited
LA prides itself as home of the stars. Don't limit yourself to the mere mortal stars of Hollywood, when the universe is opening its doors
LOS ANGELES COUNTY – Starlight, starbright: Bathing yourself in the magnificent skies has returned to Los Angeles as the historic Mount Wilson Observatory announces… shall we say it… a heavenly lineup for its 2022 program.
The program offers something for everybody: From the universe-fascinated who want to observe and soak up astronomical knowledge to the bright light and musically discerning who are there just for the mind-blowing beauty alone.
Since its founding in 1904 by astronomer and visionary George Ellery Hale, Mount Wilson Observatory has played host to some of the most important discoveries in modern astronomy. Located on Mount Wilson, a 5710-foot (1740-meter) peak in the San Gabriel Mountains of the Angeles National Forest, Mount Wilson Observatory (MWO) features the Snow Solar Telescope (largest in the world from 1905-1908 and the mountain's first installation), a 60-inch telescope (the world's largest operational telescope from 1908-1917), and the 100-inch Hooker telescope (which featured the world's largest aperture from 1917-1949). Mount Wilson Institute has independently operated and maintained the Mount Wilson Observatory since 1989 under a long-term agreement with the Carnegie Institution of Washington.
The observatory offers a series of tours throughout the season for the scientific tourist in you. For the mechanically inclined, you can take an engineering tour of the huge telescopes and understand how they have enabled historic discoveries. For the stargazers, there are public and private tours to actually use the telescopes and peep in on our nearest planetary and constellation neighbors. For the gazers who want to keep things even closer to home, take a look right into our own Sun with the Lunt Telescope.
There is no better way to observe the universe than to do it wrapped in gorgeous music. The observatory steps up and takes advantage of the dome's sensational acoustics by presenting Sunday Afternoon Concerts in the Dome. Top jazz, violinist, brass talents and more will perform in events at 3:00pm and 5:00pm May 22- October 21. The season aesthetics are capped off with [email protected] Observatory in the later summer months which explores sound art in the dome, plein-air painting and sculpting.
It would be a shame to visit the observatory for its visual and auditory sensual offerings alone, however. For those who want to deepen their mind, the season also offers an incredible roster for the astronomy intellect. Lectures from the top experts include discoveries of the deep space mission, women scientists at the observatory, the work of George Ellery Hale, and more.
The gates to Mount Wilson's acreage opens at 10:00am every day and close at 5:30. Visitors can hike the grounds, gaze at the telescope domes that dot the landscape, and browse through the Historic Museum in the Lecture Hall.  Members from the Los Angeles Astronomical Society will gather around the grounds during each of the events during the season and set up specialty telescopes for a view of various night sky objects while attendees await their turn to look through the grand telescopes in the domes.
Los Angeles prides itself as home of the stars. Don't limit yourself to the mere mortal stars of Hollywood, when the universe is opening its doors to experience stellar wonders that will really blow your heart and your mind. We hope to see you at the observatory to experience magnificence together.
For more information:
Concerts: https://www.mtwilson.edu/concerts
Engineering Tours: www.mtwilson.edu/engineering-tour
Public Ticket Nights: mtwilson.edu/public-ticket-nights
Private Telescope Reservations: mtwilson.edu/observe
Solar Viewing: mtwilson.edu/solar-observing
Tours: mtwilson.edu/weekend-docent-tours
Mt. Wilson Observatory: https://www.mtwilson.edu
MWO Facebook: https://www.facebook.com/WilsonObs
MWO Twitter: https://twitter.com/mtwilsonobs MWO Instagram: https://www.instagram.com/mtwilsonobservatory
Padilla joins women's march rally in LA to advocate for abortion rights
"We're coming together this weekend with a powerful message to those who wish to control our bodies & our futures"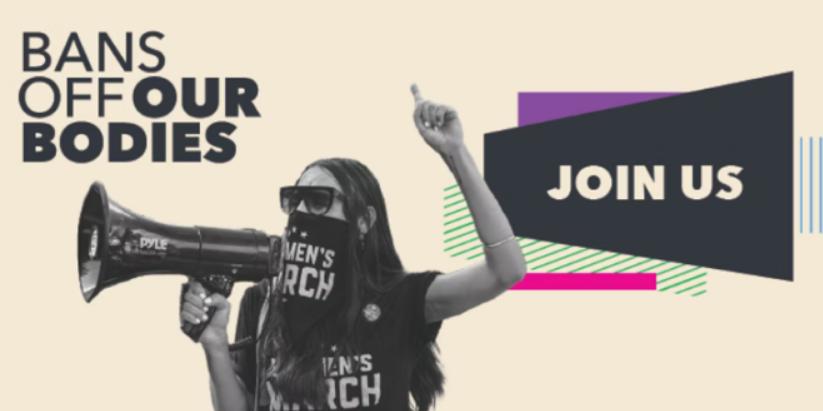 LOS ANGELES – U.S. Senator Alex Padilla (D-Calif.), a member of the Senate Judiciary Committee, will join the Women's March Foundation along with local and national leaders for a National Day of Action, the 'Bans Off Our Bodies' Reproductive Rights Rally. Padilla will deliver remarks on the importance of defending access to safe, legal abortion at the federal level.
Senator Padilla joins leaders in Los Angeles for this day of action following a leaked draft Supreme Court decision that would overturn Roe v. Wade and roll back abortion access protections for millions of women across the country.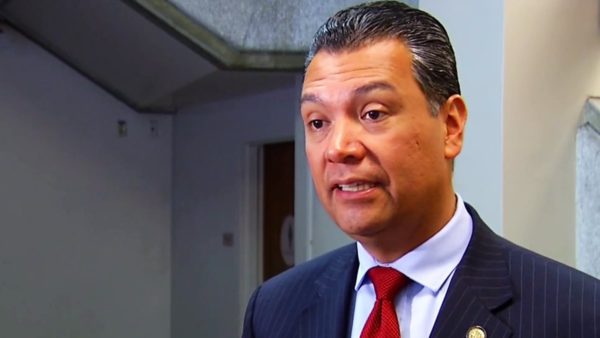 Earlier this week, Padilla voted in support of the Women's Health Protection Act (WHPA), legislation that would codify the right to an abortion into federal law, and spoke on the Senate floor urging his colleagues to pass the bill.
The "Bans Off Our Bodies" daylong event is organized by groups including Women's March, Planned Parenthood Action Fund, UltraViolet, MoveOn, the American Civil Liberties Union and the National Abortion Rights Action League.
"We're coming together this weekend with a powerful message to those who wish to control our bodies and our futures: Keep your bans off our bodies," said Planned Parenthood national organizing director Brianna Twofoot.
| | |
| --- | --- |
| WHEN: | TOMORROW, Saturday, May 14 at 10:00am PT |
| WHO: | Women's March Foundation |
| WHERE: | Los Angeles City Hall, 200 N Spring St., Los Angeles, CA 90012 |