WeHo set to celebrate Bi Pride, September 21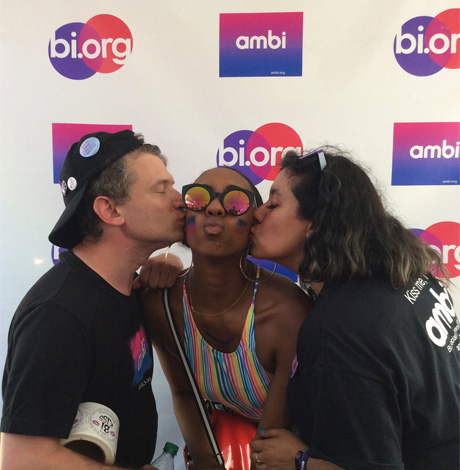 For the second year in a row, The City of West Hollywood along with the Human Rights Campaign LA and the amBi bisexual social community will host the City's Bi Pride Celebration on September 21, 2019, in the West Hollywood Park Auditorium.
The social event is part of three days of programming around Bi Visibility Day, also known as International Celebrate Bisexuality Day, which takes place on Sunday, September 23, 2019.
https://www.facebook.com/amBiSocial/videos/489356011623742/
About the Organizer 
Ian Lawrence-Tourinho, Executive Director of the Bi Foundation and Lead Organizer of amBi Los Angeles – a social group for bi people across LA County that is helping put on WeHo Bi Pride—is thrilled about the upcoming event. 
"Last year's Bi Pride really made me appreciate the importance of simple, understandable, positive messaging," Lawrence-Tourinho acknowledged. "As a community that is so often actively erased from public discourse, the importance of that kind of bi visibility almost can't be overstated."
Lawrence-Tourinho hopes that this event creates a lot of visibility for Los Angeles' dynamic bi community and energizes people in California and beyond. 
"I was at an LGBT conference in Korea earlier this month and it warmed my heart to hear from activists working in places as far away as Thailand and Mainland China. They heard of our 2018 event and that it inspired them. One of my hopes is that people in other cities and countries will start hosting these kinds of celebrations as well, bringing our bi community together in a spirit of joy. I think our movement is ready to."
Across the world, events around Bi Visibility Day have tended to be very grassroots affairs, such as community art festivals and talent shows, noted Lawrence-Tourinho. 
"At one point, last year's event was possibly going to be called 'Be Here,' which would include a series of panel discussions mixed with slam poetry and music performances. All that is beautiful too, but we eventually realized that with the city of West Hollywood's support, we had a chance to do something bigger – and yet simpler."
When people hear "Bi Pride," they have an idea what that means, said Lawrence-Tourinho. "They imagine fun, celebration, and a chance to really feel good about being bi. That promise brings out a diverse crowd from all walks of life."
Last year, more than twice as many people attended as they anticipated. "We really got a sense of how much pent-up demand there is for an event like this. And so Bi Pride 2019 is going to be a bigger and better. "
Sprouts, Starbucks, The Abbey, and Trader Joes are donating food and drink. There will also be some organizations with tables. "But we didn't want this to be a dry 'org fest' with a bunch of nonprofits handing out flyers," said Lawrence-Tourinho.
The organizers didn't want the event to be corporate. "Instead, we insisted that everyone exhibiting at our little festival have something to offer the community – something fun, interactive, and of relevance. Expect a lot of games and giveaways."
He continued: "We'll also have a few short speeches from politicians and community leaders and then we are going to take to the streets! We will be marching down the main drag of West Hollywood with the world's largest bi flag, being as fabulously and visibly bi as the world has ever seen. After that, we'll return to the Auditorium for 'Glow,' a dance party that takes place all in black light. I can't wait!"
Bi Pride: Mike Szymanski
Los Angeles Blade talked to attendees about the importance of bi pride and the challenges they face as a bisexual. 
"Bi Pride is important because bisexuals are usually overlooked or caught up in LGBT and completely forgotten," said Mike Szymanski, who co-authored "The Bisexual's Guide to the Universe." 
Szymanski doesn't always feel recognized for what he identifies as. "It's a constant struggle getting people to understand that you can be bisexual and not have partners of all genders to be considered so. And the pansexual label makes it even more complicated. It's pretty simple really, I'm potentially (and have been) attracted to all genders. I don't have to be with all the same time to be satisfied. I don't understand why it's so tough for people to understand it."
He added: "When I'm at a gay pride event with my partner, we are considered a gay couple, not a bi couple. But when we are at Bi Pride, finally we can be in a parade and be seen as a bi couple! But it still takes a lot of explain to some people."
Bisexuality is Beautiful: Jon Gibson 
Being bisexual isn't often celebrated in a loud way, acknowledged Jon Gibson. "There is a lot of uncertainty projected upon someone who considers themselves 'bi.' I'm using quotations because that's the reaction I get from most people when my being 'bisexual' comes up in conversation. 
"People don't often immediately accept the idea of being bi in the same way someone can proclaim themselves gay or straight. Lots of questions follow, often phrased with 'Are you sure you're not just gay?' or 'Are you just a straight boy experimenting?' cadence of disbelief. To proudly celebrate being bi without persistent scrutiny is a really lovely sentiment, and that's why Bi Pride is valid and poignant to me."
Gibson has noticed that dating apps now reflect words like "heteroflexible" or "homoflexible."
"These are much more common than bisexual. While those terms are completely fair, they also punctuate the stigma attached to the term bi, because you can be bisexual on a sliding scale. Sexuality isn't an evenly cut pie chart; most everything in life doesn't naturally split straight down the middle. There is still an incredible resistance to adopting the word 'bi,' because if everyone accepted the sliding scale of sexuality, we wouldn't need all these extra descriptors."
Gibson compared his sexual identity to what he likes to eat. "Sometimes I desire sourdough bread, sometimes Hawaiian hits the spot, sometimes you just really crave pumpernickel. That's natural and awesome and totally bisexual. Bisexuality is as beautiful as all other sexualities, but it's definitely one of the much more scrutinized identifiers. It's ok if you "did some stuff in college' and still have those desires. Feel great about being bi—there are a hell of a lot of us here to support and love you!" 
Misunderstood: Lysa Canino Bertsche
Lysa Canino Bertsche feels that bisexuality is still the most "misunderstood" category of LGBT. "We're seen as 'being unable to make up our mind' and if a bisexual woman ends up in a relationship with a cis man, she's told she's 'just straight.'"
Bertsche is perturbed by the introduction of pansexuality to culture. "These days, we have a new term that is further polluting the problem, 'pansexual,'  which means 'loving everyone regardless of gender.' And that implies us bisexuals somehow discriminate. As if we eliminate a potential sexual partner because they're trans. That's not true. A bisexual is attracted to male or female. Nowhere did bisexuals ever qualify what male or female means."
Bertsche just came out this year, at the age of 48. "Prior to me coming out, my challenge was whether or not I even should. Like, my thinking was 'am I even real? Am I even VALID?'"
Being Seen: Kyrin Veritas 
Kyrin Veritas enjoys attending bi pride events to feel seen. "It is much the same as what my friends of mixed-heritage say, 'you never feel accepted in either community.' As a single femme, most do not know I am also attracted to women. As one who is attracted other femme types primarily, it is often an exercise in rejection to find out who is eligible."
"Bi pride events are important because it helps us feel supported, included, and proud of who we are. One of the main challenges I face as a bisexual person is people assuming I'm a lesbian or straight or "not gay enough" to be bi, because I don't have a 50/50 preference split. It's very alienating and sometimes makes me hide who I really am from people because I don't want to feel judged. I'm not "confused," I'm just a fluid person.
I think bi pride is important so we can come together and show that we exist and we're proud of who we are and who we choose to love."
West Hollywood Halloween Events 2021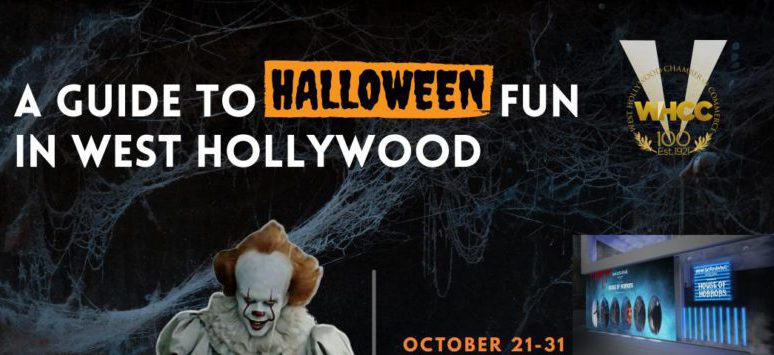 WEST HOLLYWOOD – The West Hollywood Chamber of commerce has released its annual Halloween events guide available here.
Project Angel Food's 2021 Telethon raises $1.1 million
Project Angel Food is thankful to have received support from friends and the community providing the funding needed to sustain their service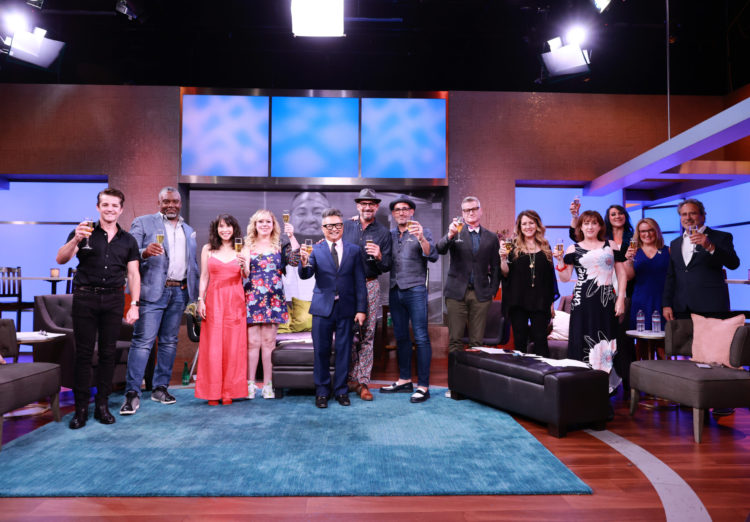 HOLLYWOOD – Los Angeles charity Project Angel Food succeeded in raising $1,126,090 far surpassing their fundraising goal of $800,000 in their 2021 Telethon which aired on KTLA 5 Saturday evening. The Telethon, LEAD WITH LOVE 2021 was presented by City National Bank.
Hosted by by Will & Grace star Eric McCormack and KTLA anchor Jessica Holmes along with Loni Love and Alec Mapa as co-hosts, the evening broadcast opened with a surprise greeting from British Rockstar musician Ringo Starr.
It's been a difficult year for everyone, and Project Angel Food is thankful to have received so much support from friends and the community and providing the funding needed to sustain the expanded service to those in need, preparing and delivering over one million medically tailored meals to our most vulnerable neighbors. Project Angel Food Executive Director Richard Ayoub said, "I am overwhelmed with gratitude and inspiration. The success of this tells me Los Angeles is with us every step of the way."
A good deal of celebrity star power helped to boost the donations which were taken in by phone, online, and text. Loni Love, author, and host of The Real, presented her $25,000 winnings from her recent appearance on ABC's Celebrity Family Feud. Her donation joined that of actor Jamie Lee Curtis who called in live via Skype, made a $10,000 gift from her family foundation.
The Herb Ritts Foundation offered a "match challenge" of $75,000, agreeing to match donations coming in over an hour up to $75,000. The match was reached in just 27 minutes.
Other big donors for the night included: $50,000 each from Susanna Blinkoff & Jordan Corngold, Connie Frank, and Mary Fisher; $30,000 National Rongxiang Xu Foundation & Human Heritage Project; $26,000 from Michael J. Libow; $25,000 from Stanley and Joyce Black Family Foundation, Block Party WeHo, San Manuel Band of Mission Indians, The Chuck Lorre Family Foundation, WEN Hair and Body Care by Chaz Dean, Whole Foods Market, and Main Street Catering…and our thanks to everyone who donated!
A special Tribute was paid to Chef Randy Nakamura, who died from COVID this past year, by celebrity chefs Cat Cora and Stuart O'Keeffe, and actor Brad Garrett, who met Chef Randy at Project Angel Food. Eric McCormack then led a toast, lifting a glass with all the stars in studio to Chef Randy, followed by a special performance by LeAnn Rimes, singing Throw My Arms Around the World, beautifully capturing the spirit of the evening.
Highlights and behind-the-scenes of the night can be seen at Project Angel Food's website…and it's still possible to donate by texting LOVE20 to 50155.
LA Pride breaks silence announces 'Thrive with Pride'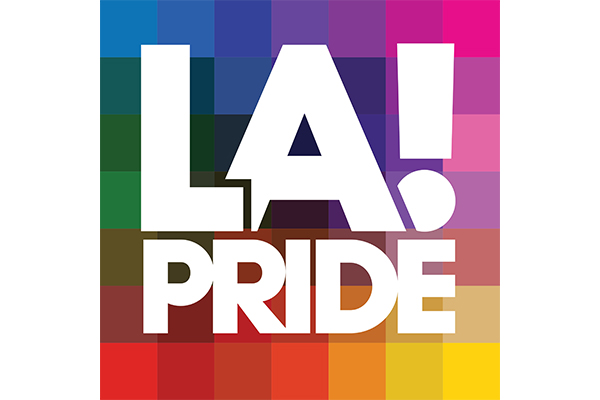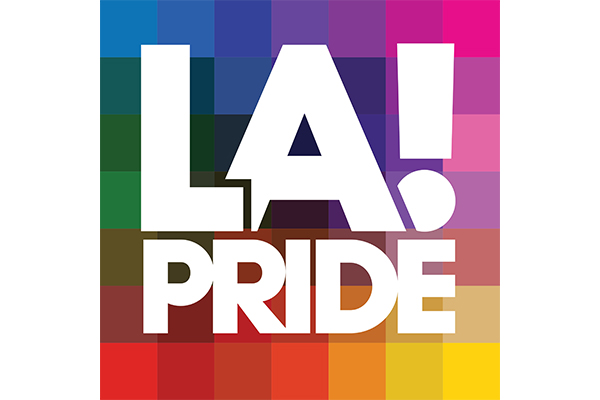 LOS ANGELES – After weeks of 'stay tuned' on its website and no real engagement with the media or the LGBTQ community, Christopher Street West Association Inc. the nonprofit organization that produces the annual LA Pride celebration announced its planned June programming for LA Pride 2021 on Thursday.
Pride 2021 activations are themed around the daily reminder to Thrive with Pride.
LA Pride weekend will kick-off on Thursday night, June 10th with a concert exclusively presented by and live streamed on TikTok featuring hyper-pop diva Charli XCX and a showcase of up and coming LGBTQ+ performers across genres. In-person concert opportunities are not available at this time. Fans and followers can follow @tiktokforgood and @lapride on TikTok for updates and advanced promotions.
Further, a televised special titled "Thrive with Pride Celebration" is set for Saturday, June 12th airing 9:00pm-10:00pm PDT on ABC 7 Los Angeles, the most-watched station in Southern California, will feature special guests, performances and LA Pride honorees.
"To thrive means to flourish and progress despite the circumstances. Pride this year is a moment for you to stop and breathe," said Sharon-Franklin Brown, CSW board president. "It's a moment to remember you're not just surviving one of the hardest years in recent memory, but growing into your truth. This is why we were so intentional in our planning. We want to bring a moment of celebration, a moment to highlight the community, and an opportunity to give back. If we as a community can come together, even for a moment, to realize we've broken down some barriers put on us, it'll strengthen our resolve to continue tearing more down for those to come after us."
"After an unprecedented year of challenge and struggle, I am so pleased that this year's pride festivities embrace the spirit of the first pride parade and our activist roots," said Los Angeles City Councilmember Mitch O'Farrell. "By bringing together LGBTQ+ communities from every corner of our City, we will uplift all voices and elevate the important work of the icons of the LGBTQ movement who sacrificed everything in their young lives at the time so we can all celebrate together in 2021. With a mix of virtual and potential in-person events, this year's festivities will keep our community safe and connected while providing every Angeleno an opportunity to embrace giving and volunteerism."
In recognition of the incredibly difficult work Los Angeles social justice and non-profit organizations have put into achieving equity, actionable change and stability, LA Pride will launch a 30-day give back campaign to support these efforts. Pride Makes a Difference will highlight opportunities for Angelenos to sign up to either volunteer, or donate goods and/or money to local organizations in Los Angeles County. Pride Makes a Difference is a new program in conjunction with Big Sunday. As part of these new efforts, drop off locations will be set up all throughout Los Angeles. A list of selected local organizations and drop off sites will be available soon to choose from, as well as the sign-up details and commitment.
"Our utmost priority in whatever we're doing to celebrate Pride this year ensures safety and follows CDC-approved pandemic guidelines," continued Brown. "That's why we're announcing this programming first. Any potential in-person celebratory activations will be announced at a later date in the coming weeks. The more we put safety first, the more likely we're able to plan big physical events in the future, including Pride 2022, where we can celebrate who we are, where we came from, and where we need to go."