Jewel Thais-Williams is getting a Square named in her honor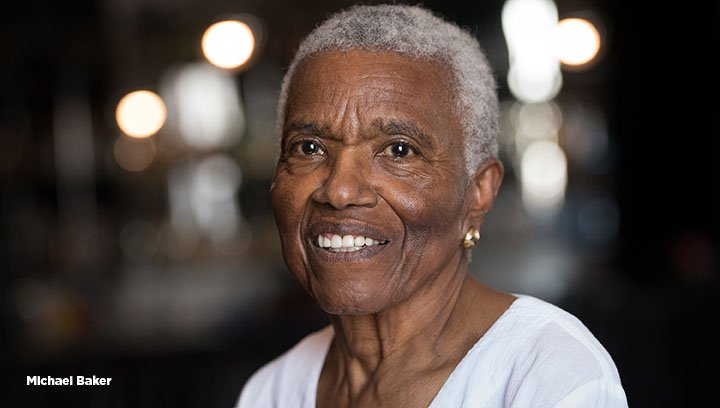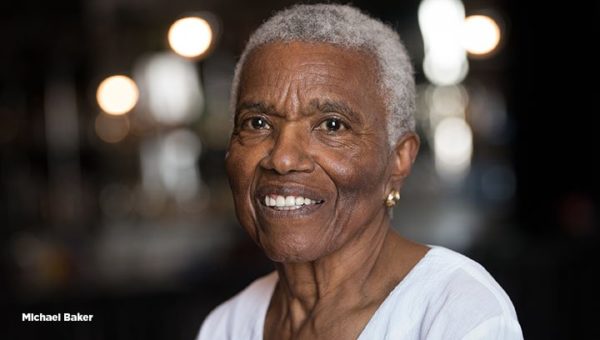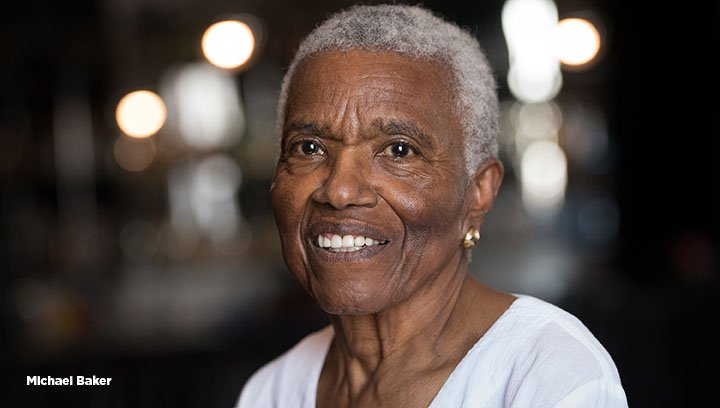 Jewel Thais-Williams just keeps making history! After founding Jewel's Catch One, the longest Black-owned disco in America that provided a safe haven for Black LGBT people when racism was still blatantly rampant in the Los Angeles LGBT community, Jewel and her wife Rue Thais-Williams took those Catch dollars and helped start several AIDS organizations and the first shelter for women living with HIV/AIDS and their children in South Los Angeles.
That deserves more than a pat on the back, says LA City Council President Herb Wesson.
On Saturday, Oct. 5 at 3 p.m., Wesson will officially designate the intersection of Pico Blvd. and Norton Ave. at the site of Catch One as "JEWEL THAIS-WILLIAMS SQUARE."
"Everybody deserves to be able to enjoy a night out where they can feel safe and welcomed, but before Jewel Thais-Williams that was not the reality for Los Angeles' Black LGBTQ+ community," Wesson said in a press release. "With Jewel's Catch One, she built a home for young, Black queer people who were often isolated and shut out at their own homes, and in doing so changed the lives of so many. Jewel is more than deserving to be the first Black lesbian woman with a dedicated square in the City of Los Angeles for this and so many other reasons."
With the designation, Thais-Williams becomes the second Black woman in the history of City of Los Angeles to have a square named after her and the first Black lesbian to receive the honor, says Wesson.
Members of the public can RSVP online to attend the free ceremony at the Catch, 4067 Pico Blvd in LA, by clicking here. The unveiling will be followed by a reception with legendary Catch One deejay DJ KeyKey.
"I'm grateful and overwhelmed to have been honored by LA City Council President Herb Wesson," Thais-Williams tells the Los Angeles Blade. "It's been my pleasure to serve the LGBT and other communities over the years."
After graduating from UCLA, starting a business, then opening the club in 1973, Jewel went back to school to learn how to prevent diseases such as high blood pressure and diabetes that disproportionately impact minority populations. Even while still running Catch One, Jewel flew to China to study alternative medicine and eventually received her Master of Science degree in Oriental Medicine from Samra University in 1998.
She subsequently opened the non-profit Village Health Foundation as a safe space to heal, relieve pain and educate lower-income communities on nutrition and living a more healthy lifestyle. The affordable clinic, which accepts most insurances, also uses auricular acupuncture to  address PTSD associated with being a long-term AIDS survivor, various addictions, as well as the impact of racism, misogyny, homophobia, transphobia and other injustices.
"What people may not realize is that there is an intersection between injustice and health. The impact of constant, daily racism on the emotions – on the mind, body and spirit – can have profound health consequences. For instance, people may not know that different kinds of depression are really a form of PTSD that can be at least temporarily relieved through Chinese Medicine, including acupuncture," Thais-Williams says. "In the early days, I was happy to help people come out and deal with AIDS and addictions at the Catch. Now, at the Village Health clinic, I'm counseling and helping people with a broad range of health issues to be their healthiest selves."
GLAAD examines impact of HIV, COVID, & MPV in new report
A new GLAAD report is out. Invisible People: A Retrospective Report On The Impacts of COVID & HIV In The United States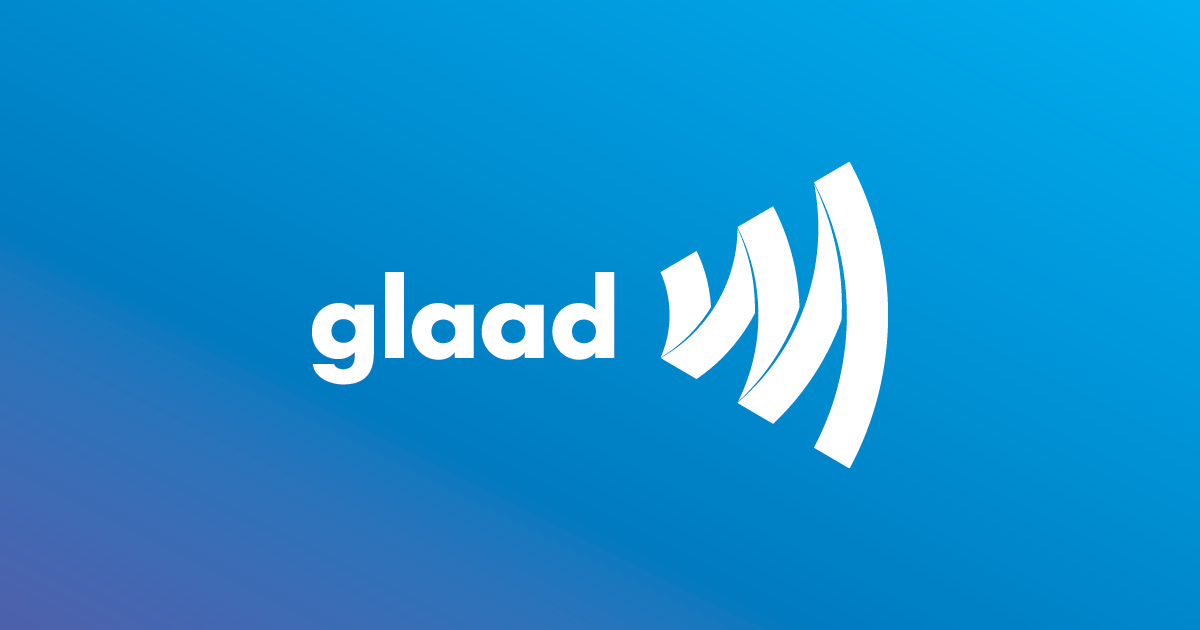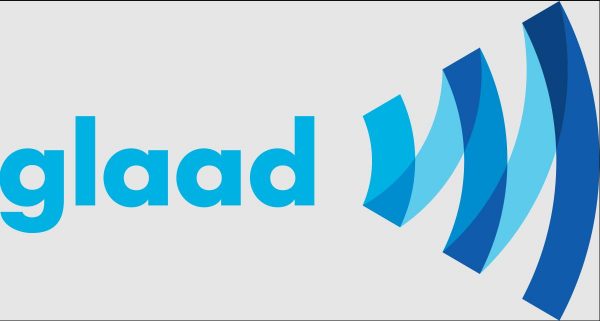 By Darian Aaron | NEW YORK – On October 6, in a TIME Magazine exclusive, GLAAD released "Invisible People," a first-of-its-kind report detailing the disruption caused by COVID-19 in the lives of people living with HIV. The 23-page report combines a comprehensive analysis of peer-reviewed scientific literature, qualitative interviews of people living with HIV, affected communities, and community-based organizations (CBOs) serving these populations. 
With research conducted by global market research company Ipsos and completed before the U.S. emergence of the monkeypox virus (MPV), GLAAD has included an MPV addendum to the report that elevates the disproportionate impact of MPV, HIV, and COVID-19 among Black Americans. Through data and first-person narratives, the report highlights the source of medical mistrust in Black communities, examines the lack of access to consistent healthcare during the pandemic, and most recently, inadequate access to the JYNNEOS MPV vaccine, despite the disproportionate occurrence of MPV among Black gay and bisexual men.
GLAAD President Sarah Kate Ellis draws a parallel between the devastating outcomes for LGBTQ people of color across the three major health crises.
"LGBTQ people and queer people of color are disproportionately affected in the pandemic, yet data collection didn't begin for months to help guide responses and resources, and our voices were vastly underreported across the media," Ellis says. "These are painful parallels to the early days of HIV/AIDS when GLAAD was formed to fight inaccuracy and invisibility."
As of October 12, the Centers for Disease Control and Prevention (CDC) has confirmed 27,022 MPV cases across the United States. A steady decline in new cases—a national seven-day moving average of 63 cases as of October 12—is attributed to vaccinations and behavioral changes among gay and bisexual men. However, data from the CDC confirms that while Black and Latino gay and bisexual men represent the overwhelming majority of MPV cases, white and Latino men have received their first dose of the vaccine at a much higher rate.
The inequity in vaccine distribution and the reality that unvaccinated people are 14 times more likely to acquire MPV has exacerbated racial healthcare disparities in Black communities that existed long before the current outbreak.
Is history repeating itself?
In a separate interview, pioneering HIV activist Phill Wilson, founder of The Black AIDS Institute, says the "parallels are scary" in the context of the U.S. response to the early HIV/AIDS crisis and the slow response to the threat of MPV among Black gay and bisexual men in 2022.
"During the early days of the HIV/AIDS pandemic, I used to quote my grandmother—probably your grandmother, too: "When white people get a cold, Black people get pneumonia," Wilson says.
"The parallels are scary—first, the denial, then the blaming, then the slow response and missed opportunities. And finally, the disproportionate impact on Black, other POC (people of color), and poor communities," he adds.
"All the earliest information about how the COVID-19 pathogen was transmitted said that Black, brown, and poor people would be disproportionately impacted. And yet, those in power did not develop strategies targeting those communities. The opposite happened."
A California resident, Wilson provides a first-person account of his vaccination experience in Van Nuys, a suburb of Los Angeles situated in the San Fernando Valley.
"I showed up at the pop-up vaccination station at about 10:15 in the morning. They didn't open until 11:00 am. There were already 100 people in line," Wilson says. "They had 400 vaccines available that day. By the time I left at 3:00 pm, they had closed the line for the day. I counted less than five Black men, four or five Latino men, and maybe one Asian man getting vaccinated. Four hundred, presumably LGBTQ+ people, were vaccinated that day, and less than 3% were BIPOC (Black Indigenous People of Color)."
To combat the inequity in the MPV vaccine rollout, the CDC has created a Vaccine Equity Pilot Program to reach populations most affected by MPV but less likely to be vaccinated.
In the report, GLAAD also calls out the inherent homophobia that precipitated the naming of HIV as a "gay disease" in the early days of the epidemic. This stigmatizing language has also been echoed during the recent MPV outbreak because most cases are among gay and bisexual men.
Ryan Lee, an Atlanta-based writer, was diagnosed with MPV in July and has since recovered. He says he understands why gay men are reluctant to bare the social responsibility of MPV.
"The burden and shame that gay men have borne regarding our sexual health have created generational trauma and anxieties. And five months of monkeypox have already stoked the bigotry and judgment in those who love telling gay folks how sick and dirty we are," Lee says.
"So I understand the reluctance of queer folks to be closely associated with a new illness, but we must recognize monkeypox is currently a disease that disproportionately impacts gay men."
According to reports published in August, the fear and anxiety experienced by many gay and bisexual men and the refusal of some phlebotomists to administer the MPV vaccine are reminiscent of a dark era in our nation's history that many hoped never to repeat.
"There is something spooky about sitting in a folding chair in 2022, surrounded by other gay men in folding chairs, waiting to be vaccinated by healthcare workers who wear personal protective equipment and immediately wipe down each vacated chair with disinfectant," says Amanda Cary, manager for the gay men's sexual health clinic at Whitman-Walker in D.C, in a story published in The Washington Post.
"Invisible People" lays bare the outcome of slow to no inaction when three health crises converge and target an already marginalized group of people. Through this report, GLAAD continues to elevate the stories and voices of LGBTQ people living with HIV at greater risk for COVID and MPV acquisitions.
"We have to learn from the lessons of each epidemic to be better prepared for the next," says Andres Cantero Jr., a study participant. "People living with HIV, like all chronic conditions, should know that we can count on care that keeps us alive and helps prevent the spread of HIV."
"We just lost two years," says Ellis. "We need folks to look up, wake up, and realize that we as a community and a country can walk and chew gum at the same time. We can deal with a major pandemic while not forgetting about our most marginalized folks."
Read the complete GLAAD report  Invisible People: A Retrospective Report On The Impacts of COVID & HIV In The United States.
*******************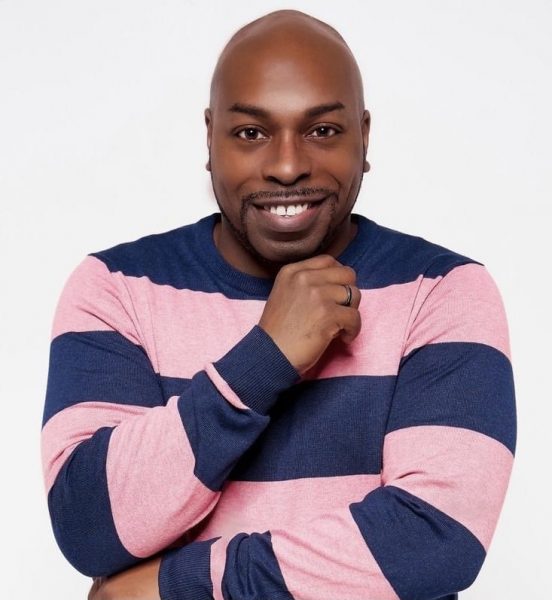 Darian Aaron is the MPV project coordinator for GLAAD. He is also communications director of CNP (Counter Narrative Project), and editor-at-large of CNP's digital publication The Reckoning.
His work can also be read across multiple platforms as a contributor for Q Digital. Follow him on Twitter @darianoutloud.