September 23, 2019 at 3:58 pm PDT | by Karen Ocamb
Jewel Thais-Williams is getting a Square named in her honor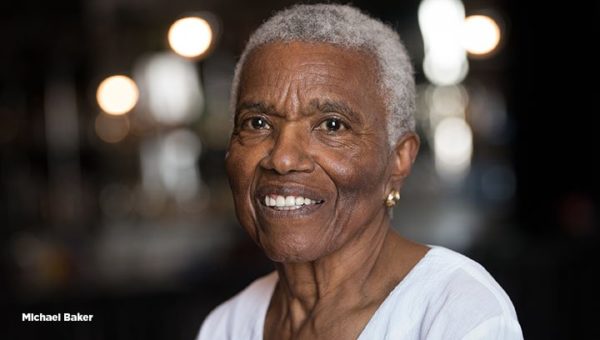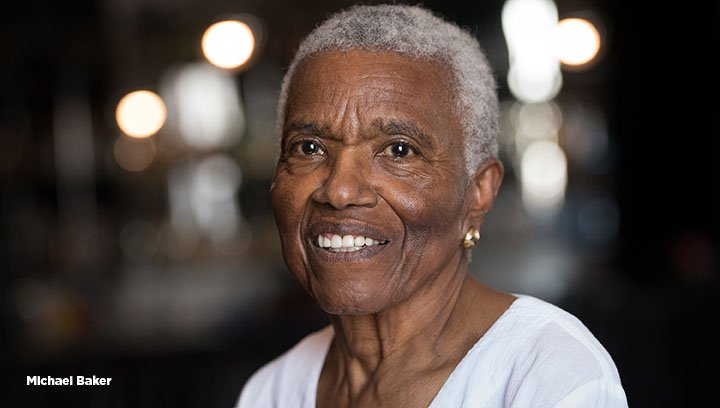 Jewel Thais-Williams just keeps making history! After founding Jewel's Catch One, the longest Black-owned disco in America that provided a safe haven for Black LGBT people when racism was still blatantly rampant in the Los Angeles LGBT community, Jewel and her wife Rue Thais-Williams took those Catch dollars and helped start several AIDS organizations and the first shelter for women living with HIV/AIDS and their children in South Los Angeles.
That deserves more than a pat on the back, says LA City Council President Herb Wesson.
On Saturday, Oct. 5 at 3 p.m., Wesson will officially designate the intersection of Pico Blvd. and Norton Ave. at the site of Catch One as "JEWEL THAIS-WILLIAMS SQUARE."
"Everybody deserves to be able to enjoy a night out where they can feel safe and welcomed, but before Jewel Thais-Williams that was not the reality for Los Angeles' Black LGBTQ+ community," Wesson said in a press release. "With Jewel's Catch One, she built a home for young, Black queer people who were often isolated and shut out at their own homes, and in doing so changed the lives of so many. Jewel is more than deserving to be the first Black lesbian woman with a dedicated square in the City of Los Angeles for this and so many other reasons."
With the designation, Thais-Williams becomes the second Black woman in the history of City of Los Angeles to have a square named after her and the first Black lesbian to receive the honor, says Wesson.
Members of the public can RSVP online to attend the free ceremony at the Catch, 4067 Pico Blvd in LA, by clicking here. The unveiling will be followed by a reception with legendary Catch One deejay DJ KeyKey.
"I'm grateful and overwhelmed to have been honored by LA City Council President Herb Wesson," Thais-Williams tells the Los Angeles Blade. "It's been my pleasure to serve the LGBT and other communities over the years."
After graduating from UCLA, starting a business, then opening the club in 1973, Jewel went back to school to learn how to prevent diseases such as high blood pressure and diabetes that disproportionately impact minority populations. Even while still running Catch One, Jewel flew to China to study alternative medicine and eventually received her Master of Science degree in Oriental Medicine from Samra University in 1998.
She subsequently opened the non-profit Village Health Foundation as a safe space to heal, relieve pain and educate lower-income communities on nutrition and living a more healthy lifestyle. The affordable clinic, which accepts most insurances, also uses auricular acupuncture to  address PTSD associated with being a long-term AIDS survivor, various addictions, as well as the impact of racism, misogyny, homophobia, transphobia and other injustices.
"What people may not realize is that there is an intersection between injustice and health. The impact of constant, daily racism on the emotions – on the mind, body and spirit – can have profound health consequences. For instance, people may not know that different kinds of depression are really a form of PTSD that can be at least temporarily relieved through Chinese Medicine, including acupuncture," Thais-Williams says. "In the early days, I was happy to help people come out and deal with AIDS and addictions at the Catch. Now, at the Village Health clinic, I'm counseling and helping people with a broad range of health issues to be their healthiest selves."