Trans teen suicide gets LA County Supervisors attention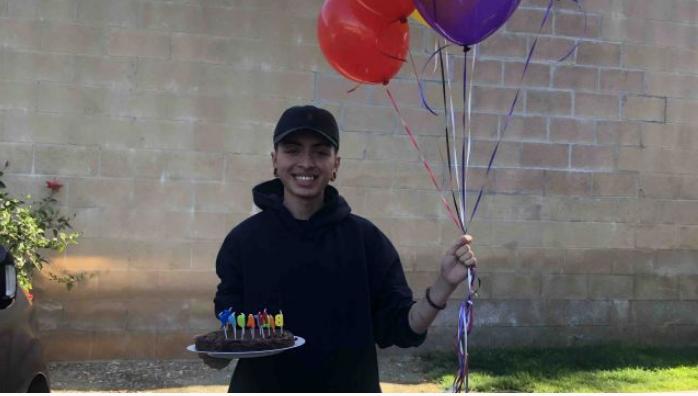 Last Tuesday, the Los Angeles County Board of Supervisors approved a motion, authored by Supervisors Hilda Solis and Sheila Kuehl, which directs LA County Counsel Mary Wickham and her staff to oversee the investigation into the suicide death of a transgender foster youth last month.
Andrew Martinez, 19, had been hospitalized for a drug overdose weeks prior to taking his life on September 4.   
The LA County Office of Child Protection is lead agency in the investigation, however, supervisors are seeking to determine whether systemic failures lead to Martinez's suicide. Wickham is due to report back to the supervisors with answers and recommendations for improving the county's supportservices for LGBTQ+ youth in the county's foster care.
Both Andrew's biological mother and his aunt appeared before the board last week to decry his treatment in the hands of DCFS during the public comment period of the meeting reported WitnessLA journalist Taylor Walker. 
"You took my child away from me alive, and now I'm planning his funeral?" said Andrew's bereaved mother, Abigail Martinez.
"You didn't focus on his mental health," she said. "I request that even in court. I requested every time I went, just to focus on his mental health. He didn't have any treatment. At all."
Three months before his suicide, the teen's mother said, Andrew was in the hospital for an overdose. Social workers, she said, chose to send him home alone. "Why was he sent back home alone? Why? Why did they do that? He was not capable to be alone."
Why, the two women wanted to know, was Andrew not connected with services for transgender youth. "Now he is dead," said Claudia. "We need to know why he did not receive the support that he needed" for his depression, and why "he became just a number" to DCFS.
Addressing her fellow Board of Supervisor members and the public in attendance, Supervisor Solis noted; "Tragically, LGBTQ+ children and youth endure abuse, abandonment, and neglect before they enter the foster care system, much like other children and youth. In addition, many LGBTQ+ children and youth carry an added layer of trauma that comes with being rejected or disparaged due to sexual orientation, gender, gender identity, or gender expression."
A report by the Center for Disease Control and Prevention (CDC) in 2015 cautioned that Lesbian, gay, and bi young people almost five times as likely to have attempted suicide, and three times as likely to seriously contemplate suicide compared to their non LGB peers.
According to the National Center for Transgender Equality, in a report also issued in 2015, found that 40 percent of transgender adults reported having attempted suicide. And of those who reported suicide attempts, 92 percent said they were under age 25 when they tried to kill themselves.  
The GoFundMe page soliciting funds to cover the young man's funeral said: "Despite his battle with depression, he helped give words of encouragement and helped so many of his friends who are alive today because of that." 
The family also said on the page "[…] we are not just raising money for the memorial, but whatever we raise that is left over will be donated to an organization(s) that is making a difference in providing mental health support for youth who are in need and battling similar battles like the one Andrew did for as long as he could."
[email protected] Coalition receives bomb threat, LAPD investigating
Officers, specialists and detectives from the Rampart Division of the Los Angeles Police Department responded and swept the building
LOS ANGELES – A bomb threat was phoned in Wednesday afternoon to the Wilshire Blvd. Koreatown offices of the [email protected] Coalition, Bamby Salcedo, the president and CEO of the non-profit organization told the Blade.
According to Salcedo, an unidentified male caller told the staff person who answered at approximately 3 pm, while delivering the threat said; "you're all going to die." The staff immediately evacuated everyone from their offices and then contacted the LAPD for assistance.
Officers, specialists and detectives from the Rampart Division of the Los Angeles Police Department responded and swept the building. A spokesperson for the LAPD confirmed that the incident is under active investigation but would make no further comment.
On a Facebook post immediately after the incident the non-profit wrote; "To ensure the safety of our clients and staff members, we ask that you please NOT come to our office."
In a follow-up post, Salcedo notified the organization and its clientele that the LAPD had given the all-clear and that their offices would resume normal operations Thursday at 9:00 AM. "Thank you for your messages and concern for our staff and community," Salcedo said.
"No amount of threats can stop us from our commitment to the TGI community," she added.
The [email protected] Coalition (TLC) was founded in 2009 by a group of Transgender and Gender nonconforming and Intersex (TGI) immigrant women in Los Angeles, California, as a grassroots response to address the specific needs of TGI [email protected] immigrants who live in the United States.
Since then, the agency has become a nationally recognized organization with representation in 10 different states across the U.S. and provides direct services to TGI individuals in Los Angeles.
In 2015, The [email protected] Coalition identified the urgent need to provide direct services to empower TGI people in response to structural, institutional, and interpersonal violence, and the Center for Violence Prevention and Transgender Wellness was born.
Since then, the organization has secured funding from the state and local government sources as well as several private foundations and organizations to provide direct services to all TGI individuals in Los Angeles County (LAC).
TLC's primary focus is to change the landscape of access to services for TGI people and provide access to comprehensive resource and services that will improve the quality of life of TGI people.
Mayor Garcetti selects Kristin Crowley to become city's next fire chief
Kristin Crowley already made history within the LAFD when she became the city's first female fire marshal in 2016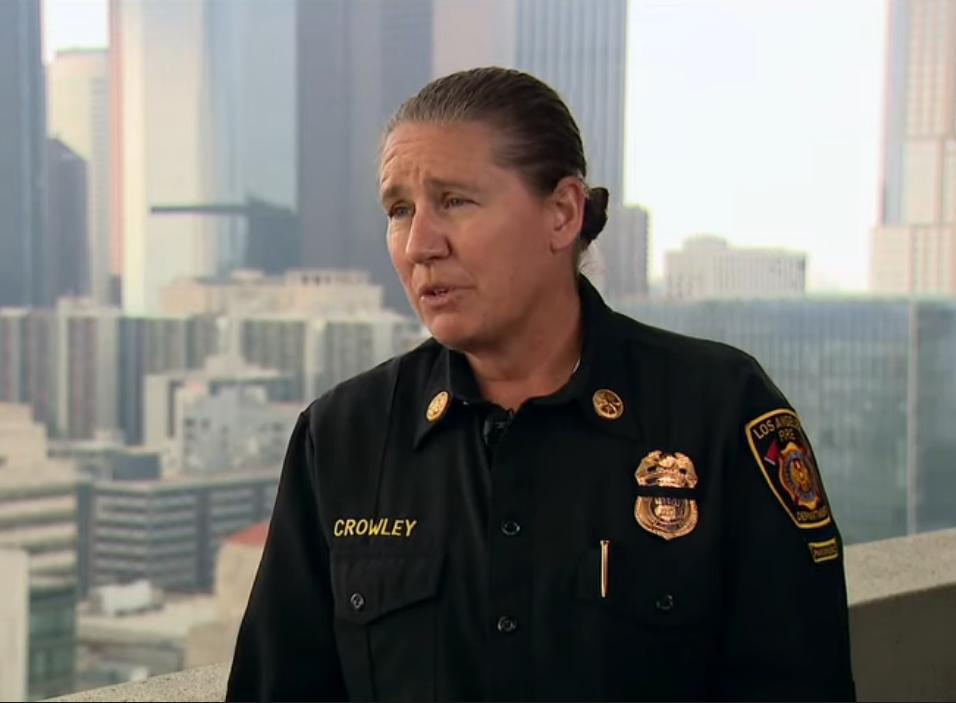 LOS ANGELES – Los Angeles Mayor Eric Garcetti nominated Deputy Chief Kristin Crowley to be the first woman to lead the Los Angeles Fire Department Tuesday. She would replace Chief Ralph Terrazas, who retires in March.
"I am honored and humbled by the opportunity to be the next fire chief of the Los Angeles City Fire Department and to lead the department into the future," Crowley said during the press conference event. "We will focus our efforts on increasing our operational effectiveness, enhancing firefighter safety and well-being, and fully commit to fostering a diverse, equitable, and inclusive culture within the LAFD."
The Los Angeles City Council will be required next in the process to confirm the appointment.
"Throughout her distinguished career, Kristin Crowley has proven her brilliance, determination and bravery on the job again and again," the mayor said. "There is no one better equipped to lead the LAFD at this moment than Kristin."
City News Service reported that Crowley took the firefighters' exam in 1998 and placed among the top 50 scores out of 16,000 applicants, according to the department. During her 22 years at the department, she rose through the ranks as firefighter, firefighter paramedic, engineer, fire inspector, captain I, captain II, battalion chief, assistant chief, fire marshal and deputy chief.
Crowley already made history within the LAFD when she became the city's first female fire marshal in 2016.
Mayor Garcetti names 1st female LAFD fire chief:
LAPD Deputy Chief Emada Tingirides on reducing violence
Rising violent crime is affecting cities across the U. S.- LA is no exception as homicides & shooting victims up by approximately 50 percent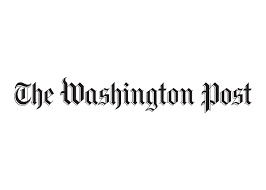 WASHINGTON – Rising violent crime is affecting cities across the United States. Los Angeles is no exception, with homicides and shooting victims both up by approximately 50 percent compared to 2019.
Emada Tingirides, deputy chief of the Los Angeles Police Department, joined Washington Post Live with Post criminal justice reporter Tom Jackman on Wednesday, Jan. 12 to discuss new recommendations for reducing violence in cities – including her own.
Some areas included recommendations published in a new report by the Council on Criminal Justice Violent Crime Working Group on how to effectively reduce violence in cities.
"One of our recommendations is to ensure that our city leaders agree with this type of work – like in Los Angeles. We have the Mayor's Office of Gang Reduction & Youth Development. There is a direct report to the Los Angeles mayor as it relates to our intervention and prevention efforts in our city. The solutions can be implemented throughout this country. They are based in relationships, in coordination," Tingirides told the Post.
Tingirides told the Post that officials need to look at the root causes of rising rates of homicides in cities like Los Angeles. "Mental health…post-traumatic stress…those are things that strategic enforcement alone can't solve…"
LAPD's Deputy Chief noted that in discussions of violent crime, the voices of the victims are left out. "Our victims need to be part of those solutions and recommendations that come from our government…a wholistic approach…to make our victims whole."
*********************
Watch the entire interview: