Gorsuch emerges as possible LGBT ally in Supreme Court arguments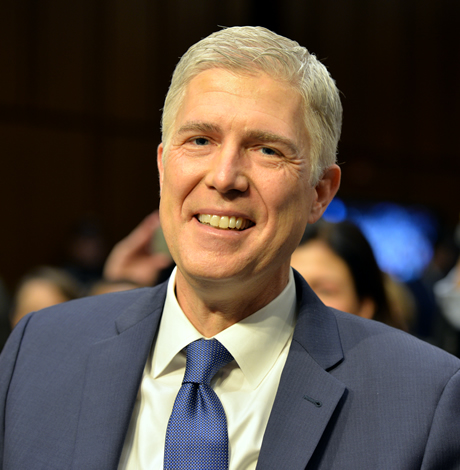 When the dust cleared Tuesday after two hours of arguments at the U.S. Supreme Court on whether anti-LGBT discrimination is prohibited under federal civil rights law, U.S. Associate Justice Neil Gorsuch emerged a potential — but not definite — potential ally for LGBT workers.
Gorsuch, a Trump-appointed justice who considered himself a textualist, asked many questions suggesting he's at least considering the idea of anti-LGBT discrimination is a form of sex discrimination, thus prohibited under Title VII of the Civil Rights Act of 1964.
If LGBT rights supporters eke out a victory from the Supreme Court in its decision, they may well have Gorsuch on the divided court for crossing them over the finish line.
Throughout the arguments, Gorsuch made several inquiries on whether the concept of sex is inseparable from anti-LGBT discrimination. At one point, Gorsuch asked, "Isn't sex also at play here?" and gave an example of a employer firing a man for being attracted to another man as an example of sex discrimination.
To be sure, Gorsuch also asked questions about whether employers could keep sex-segregated bathrooms under LGBT-inclusive Title VII.
Gorsuch poised one question in particular the David Cole, national legal director for the American Civil Liberties Union, that may best offer a glimpse in the justice's internal.
"Assume for a moment that I'm with you on the textual argument. Should the court be concerned about the massive social upheaval that would ensue?"
(With respect to transgender protections. Cole said there would be no upheaval, citing decades of case law affirming anti-trans discrimination is a form of sex discrimination.)
The Supreme Court agreed to the adjudicate LGBT workplace as a result of taking up the consolidated cases of Zarda v. Altitude Express and Bostock v. Clayton County, which seeks resolution on whether anti-gay discrimination is illegal under Title VII, and EEOC v. Harris Funeral Homes, which seeks resolution on whether anti-trans discrimination is illegal under the law.
According to the Williams Institute at the University of California, Los Angeles, non-discrimination protections for an estimated 4.1 million LGBT people in states without LGBT civil rights are at stake in the upcoming decision.
Although Title VII relates specifically to employment, any decision the Supreme Court reaches will have impact on other laws barring sex discrimination, such as the Fair Housing, the Affordable Care Act and Title IX of the Education Amendments of 1972. Therefore, the decision will impact LGBT people not just in the workplace, but also housing, health care and education.
Gorsuch was one of three justices who were carefully under watch during oral arguments as potential swing votes on whether LGBT people is prohibited under Title VII.
Another was Chief Justice John Roberts, who during the 2015 marriage equality arguments entertained the idea of anti-gay discrimination being a form of sex discrimination.
But four years later in the Title VII arguments, Roberts was unequivocally on the side anti-LGBT discrimination is not a form of sex discrimination.
Roberts' questions pointed out Congress didn't intend to include LGBT people in 1964, bathroom issues and states doing the job to ban anti-LGBT discrimination.
Another justice of interest was Brett Kavanaugh, but the newly confirmed Trump appointee kept his cards exceedingly close to his vest.
Kavanaugh asked only one question: A legal technical inquiry on the difference between the plain and ordinary meaning of Title VII.
The oral arguments on the two issues consisted of two hours with discussion on sexual-orientation discrimination in the first hour and anti-transgender discrimination in the second.
But the discussion on both subjects often sloshed over the both sides. For example, the question of transgender people using bathrooms came during sexual-orientation portion, and John Bursch, a lawyer with Alliance Defending Freedom, brought up the idea of religion institutions being able to terminate employees who enter into a same-sex marriage.
It's certainly possible the Supreme Court could reach one decision with respect to transgender employees, and another with respect to gay, lesbian and bisexual workers (especially considering the case law among lower courts for transgender people is significantly more developed). But justices gave no indication whatsoever they'd reach two separate decisions.
It's unclear when the Supreme Court will render its decision, but because justices are hearing the cases early in their term, they're expected to issue a ruling well before the terms ends in June 2020.
More to come…
Parks After Dark returns with a captivating Winter Wonderland
"Now more than ever, L.A. County families need park spaces to heal from the trauma brought on by COVID-19"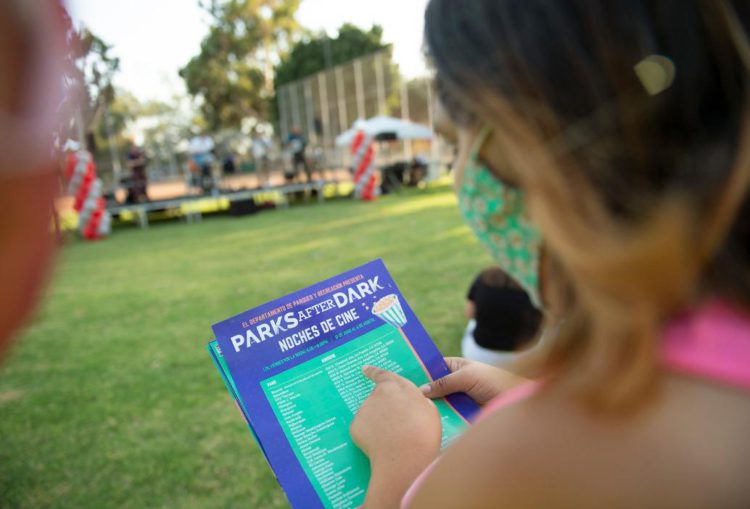 LOS ANGELES – It's Park Time L.A. County! Parks After Dark returns with a captivating Winter Wonderland experience that will bring holiday cheer and 40 tons of snow to 33 L.A. County Parks in the month of December.
Prepare for a frosty good time, complete with sled rides, entertainment and free activities for the entire family! Plan to arrive early to take part in a toy giveaway for ages 0-17, while supplies last.
Parks After Dark, an award-winning program designed to bring communities together by filling park spaces with family centered activities, will transform local parks into wintry paradises, complete with sled hills, snow play areas, holiday crafts, filled stockings for every child (while supplies last), hot cocoa stations, food giveaways and, most importantly, a visit from Santa Claus! All for free!
The L.A. County Parks Winter Wonderland is possible thanks to the generosity of the L.A.
County Board of Supervisors – First District Supervisor and Board Chair Hilda L. Solis, Second District Supervisor Holly J. Mitchell, Third District Supervisor Sheila Kuehl, Fourth District Supervisor Janice Hahn and Fifth District Supervisor Kathryn Barger – L.A. County Parks and Recreation Executive Board, Los Angeles Department of Social Services, L.A. County Probation Department, and the Los Angeles Regional Food Banks. L.A. County Parks would also like to thank Mattel, Inc. for its generous contribution of over 10,000 toys and games, ensuring a most festive Winter Wonderland holiday stocking giveaway.
"Now more than ever, L.A. County families need park spaces to heal from the trauma brought on by COVID-19," L.A. County Parks Executive Director Norma Edith García-González said. "This free event eliminates barriers to recreational opportunities and introduces families to enriching experiences that promote mental and physical health through fun and games."
Parks After Dark, launched in 2010, has proven to be a successful prevention and intervention program that provides multiple benefits to vulnerable communities, decreasing violence and crime, and increasing social cohesion and community well-being. In 2018, Parks After Dark was recognized by the National Recreation and Park Association, which presented L.A. County Parks and Recreation with is Best in Innovation award.

For more information on Parks After Dark Winter Wonderland, visit https://parks.lacounty.gov/PAD.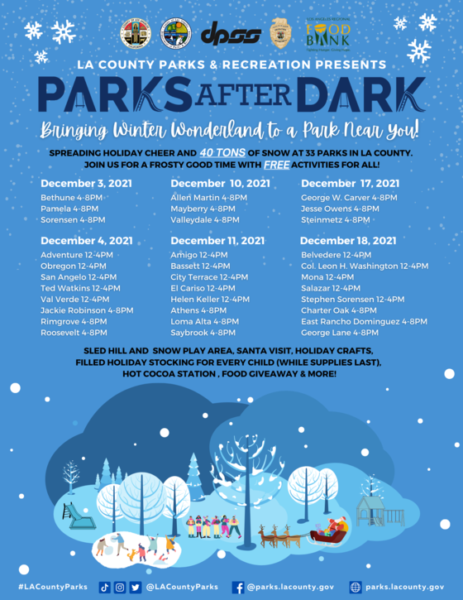 Protect against foodborne illness this Thanksgiving
Public Health offers safe food preparation recommendations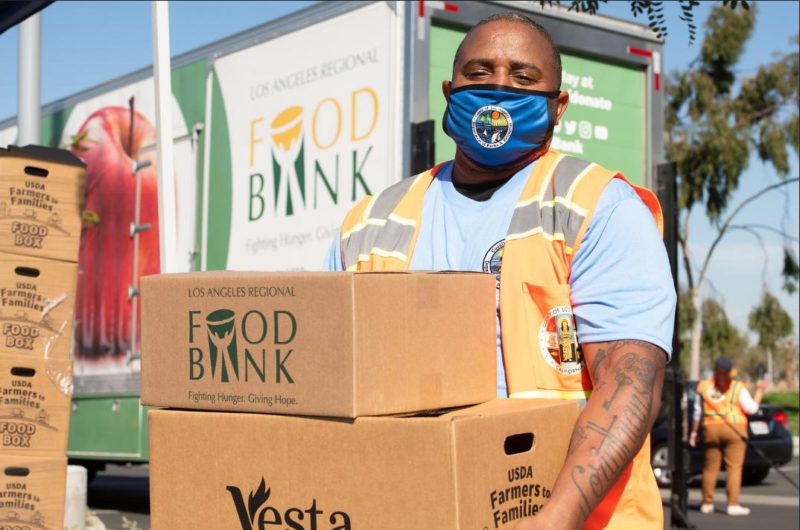 LOS ANGELES – The Los Angeles County Department of Public Health (Public Health) would like everyone to enjoy the Thanksgiving holiday by staying safe and healthy. Public Health recommends following the tips below to avoid foodborne illness (also called foodborne disease or food poisoning) and keep the holiday celebration cheerful.
Raw or undercooked meats including turkey, chicken, beef, and lamb can contain bacteria such as Campylobacter, Salmonella or E. coli, that cause diarrhea and other health problems. It's important to note that freezing does not kill these bacteria but cooking meats to the proper temperature does kill them.
When purchasing a fresh turkey, plan to cook it within 1- 2 days after purchase. The United States Department of Agriculture does not recommend purchasing retail-stuffed fresh turkey, roasters, Cornish hens, or other whole stuffed poultry because of the highly perishable nature of a previously stuffed item.
To thaw a turkey:
In the Refrigerator:

Place your frozen turkey in its original wrapper in the refrigerator (40° F or below).
Allow approximately 24 hours of thaw time per 5 pounds of turkey.
After thawing, keep turkey refrigerated for only 1-2 days before cooking.

In Cold Water:

Place securely wrapped turkey in cold water and change the water every 30 minutes.
Allow about 30 minutes defrosting time per pound of turkey.
Cook immediately after thawing.

Do not thaw frozen pre-stuffed turkeys before cooking.
Do not refreeze a turkey that has been thawed.
To cook a turkey:
When roasting a whole turkey:

Use a food thermometer to make sure it cooks to 165°F or higher.
Insert the thermometer in the thickest part of the thigh, but not against the bone.
For safety and uniform doneness, cook stuffing separately in a casserole dish.

For pre-cooked turkey dinners:

Eat within 2 hours or refrigerate components separately, then reheat to a temperature of at least 165°F.

Frozen pre-stuffed turkeys:

Cook from the frozen state by following package directions.

When deep frying a turkey:

Remember the dangers of deep frying a turkey. Turkey fryers can easily start a fire.
Use your turkey fryer only outdoors on a sturdy, level surface well away from things that can burn.
Make sure to have a "3-foot kid- and pet-free zone" around your turkey fryer to protect against burn injuries.
Other food handling tips include:
Wash your hands with warm water and soap for 20 seconds before and after handling food, especially raw food, and after using the restroom.
Wash fresh fruits and vegetables thoroughly before eating or cutting into them.
Separate raw meats and poultry from other foods such as fruits and vegetables. Avoid cross contamination by using separate cutting boards, knives, and platters for these foods.
Wash cutting boards, utensils, and platters after preparing each food item.
Bring sauces, soups, and gravies to a rolling boil when re-heating.
Keep hot foods hot. Use chafing dishes or pans with Sternos or other heating devices, or keep foods in the oven at a temperature to ensure they remain at 135°F or above.
Keep cold foods cold (40°F or below). Refrigerate leftovers within 2 hours. Throw out foods that should have been kept cold but have been left out for more than two hours.
Leftovers should be used within 3 to 4 days.
"Taste testing" food or drinks to see if they have spoiled is not recommended.
During the holidays, Public Health investigates cases of foodborne illness that are the result of undercooked food and/or poor food handling practices. Typical symptoms of foodborne illness include stomach pain, vomiting, and diarrhea, all of which can start hours or days after consuming contaminated food or drink.
For healthy people, most symptoms usually go away after a few hours or days without treatment. However, foodborne illness can be severe and even life-threatening in older adults, infants and young children, pregnant women, and those with conditions that weaken their immune systems.
For more information on safe cooking, visit the USDA website at: www.usda.gov or call their toll- free Meat and Poultry Hotline at 1-888-674-6854. Food safety specialists are available, in English or Spanish, from 10:00 a.m. to 6:00 p.m. Eastern time during the week year-round. An extensive menu of recorded food safety messages may be heard 24 hours a day.
For Frequently Asked Questions, visit: Avoid Foodborne Illness This Thanksgiving.
AAA: Thanksgiving travel to rebound almost to pre-pandemic levels
The AAA predicts more than 53.4 million people expected to travel, the highest single-year increase since 2005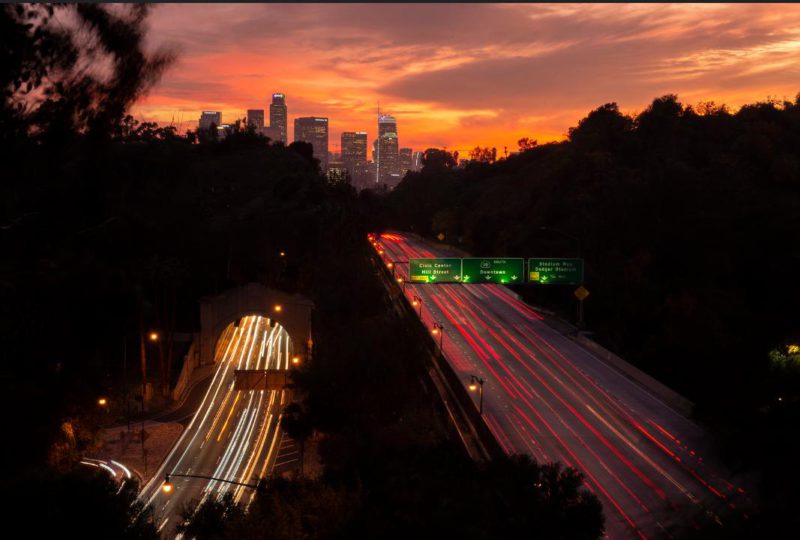 LOS ANGELES – The AAA predicts more than 53.4 million people expected to travel, the highest single-year increase since 2005. This weekend marked the start of the pre-holiday traffic and AAA is warning that travelers to be proactive when making their travel plans this holiday season.
"This Thanksgiving, travel will look a lot different than last year," said Paula Twidale, senior vice president, AAA Travel. "Now that the borders are open and new health and safety guidelines are in place, travel is once again high on the list for Americans who are ready to reunite with their loved ones for the holiday."
With 6.4 million more people traveling this Thanksgiving coupled with the recent opening of the U.S. borders to fully vaccinated international travelers—people should prepare for roads and airports to be noticeably more crowded.
In general, the worst times to travel on Wednesday will be from noon to 8 p.m., while the best time to hit the road is after 9 p.m., according to INRIX.
Among the 10 worst stretches of highway in the country Wednesday, one in the Los Angeles area stands out: the southbound 5 Freeway between Colorado Street and Florence Avenue in Los Angeles, which is forecast to see 385% more traffic than normal between 3:45 and 5:45 p.m., according to INRIX.
However, anyone driving out of Southern California — regardless of which freeway they take — will likely encounter traffic this Tuesday and Wednesday afternoon, according to the Auto Club.
"Drivers should expect longer travel times during those periods and plan to leave early," AAA says.
Triple A has some advice and suggestions:
Be Proactive. Book flights, car rentals, accommodations and other activities as early as possible. Prices are not going down and are still somewhat impacted by the limited capacity of flights and staffing challenges faced by many industries. Consider working with a travel advisor who can make any last-minute changes to travel plans, explore travel insurance options and help plan a trip that meets your needs and comfort level this holiday season.
Air—Even with air travel seeing a boost this year, AAA finds that the average lowest airfare is 27.3% less than last year coming in at $132. Tuesday and Wednesday are still the most expensive and heaviest travel days with Monday being the lightest and least expensive. Those wanting to book last-minute travel will find the best fares about two weeks prior to Thanksgiving but keep in mind availability may be limited.
Hotels—Mid-range hotel rates have increased about 39%, with average nightly rates ranging between $137 and $172 for AAA Approved Hotels.
Car Rentals—Daily car rental rates have increased 4% compared to last Thanksgiving at $98. Over the summer, consumers experienced high costs and limited availability of rental cars in some markets, due to the semi-conductor chip shortage impacting automakers. While this shortage has subsided, it is possible it could return as the holidays near.
Be Patient. The roads and airports will be busy so plan ahead.
Arrive at the airport early so you'll have plenty of time to get through longer TSA lines and other travel checkpoints. For domestic travel, AAA suggests 2 hours ahead of departure time and 3 hours for international.
Consider booking a flight during non-peak travel periods to cut down on wait times.
Hit the road when there's less traffic and allow for extra time when traveling to your destination.
2021 Top Thanksgiving Destinations
U.S Destinations
International Destinations
Orlando, FL
Cancun, Mexico
Anaheim, CA
Montego Bay, Jamaica
New York, NY
Aruba, Aruba
Dallas/Ft. Worth, TX
Los Cabos, Mexico
Phoenix, AZ
Nassau, Bahamas
Honolulu, HI
St. Lucia, West Indies
Kahului, Maui, HI
Dublin, Ireland
Atlanta, GA
(tie) Tel Aviv, Israel
Tampa, FL
(tie) Calgary, Canada
Ft. Lauderdale, FL
Paris, France
INRIX, in collaboration with AAA, predicts drivers will experience the worst congestion heading into the holiday weekend as commuters leave work early and mix with holiday travelers. Major metro areas across the U.S. could see more than double the delays versus typical drive times, with drivers in Atlanta, Chicago, Houston, Los Angeles and New York City likely to experience more than three times the delays.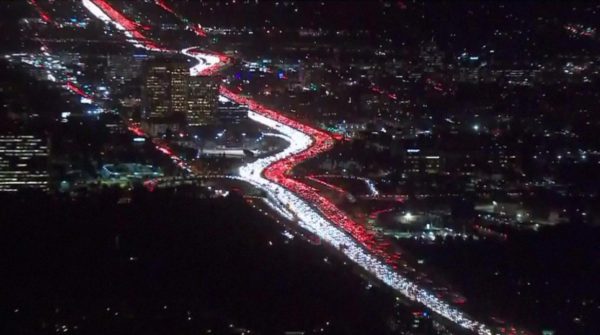 Roads Will Be Bustling
"Thanksgiving is one of the busiest holidays for road trips and this year will be no different even during the pandemic," says Bob Pishue, Transportation Analyst, INRIX. "Drivers around major metros must be prepared for significant delays, especially Wednesday afternoon. Knowing when and where congestion will build can help drivers avoid the stress of sitting in traffic."
Worst Corridors and Times to Travel
Metro Area
Corridor
Peak Congestion
% Over Normal
Atlanta
I-85 S, Clairmont Rd to MLK Dr
Wed, 1:30 – 3:30PM
340%
Boston
I-93 N, Quincy Market to MA-28
Wed, 1:00 – 3:00PM
240%
Chicago
I-290 W, Morgan St to Wolfe Rd
Wed, 2:45 – 4:45PM
329%
Detroit
I-96 W, 6 Mile Rd to Walled Lake
Wed, 2:00 – 4:00PM
211%
Houston
I-10 W, Sjolander Rd to TX-330
Wed, 3:15 – 5:15PM
344%
Los Angeles
I-5 S, Colorado St to Florence Ave
Wed, 3:45 – 5:45PM
385%
New York
I-495 E, Borden Ave to Little Neck Pkwy
Wed, 2:30 – 4:30PM
482%
San Francisco
I-80 E, I-580 to San Pablo Dam Rd
Wed, 4:00 – 6:00PM
278%
Seattle
I-5 S, WA-18 to WA-7
Wed, 4:00 – 6:00PM
257%
Washington DC
I-95 S, I-395 to VA-123
Wed, 2:00 – 4:00PM
230%
Source: INRIX
Daily Worst and Best Times to Travel
Day
Worst Time
Best Time
Wednesday
12:00 – 8:00PM
After 9:00PM
Thursday
12:00 – 3:00PM
Before 11:00AM
Friday
1:00 – 4:00PM
Before 11:00AM
Saturday
2:00 – 7:00PM
Before 12:00PM
Sunday
1:00 – 7:00PM
Before 12:00PM
Source: INRIX