Queer Latinx leads the way in mainstream entertainment
Panel explores diversity and inclusion across the spectrum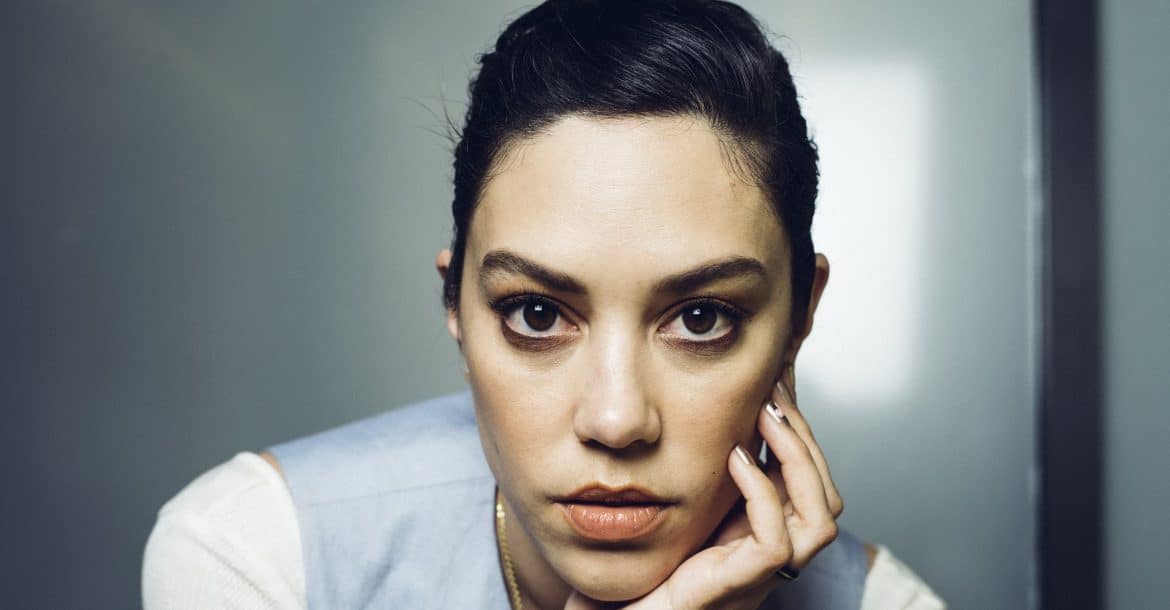 In a year of increased LGBTQ+ representation in both television and film, mainstream festivals and live events across the country have quickly realized that inclusion for our community needs to follow suit and be given prominence in such arenas also, not just on screen.

"Queer Latinx Dominating Mainstream Entertainment," a panel held at the 10th anniversary of Hispanicize, arguably the largest annual event for Latinx trendsetters, focused on content creators and newsmakers. The event brings together the movers, shakers and leaders of the Latinx community. 

In its past nine years, this is actually the second time in which a dedicated panel focusing on LGBTQ representation is part of the event schedule. "Pose" actor Johnny Sibilly sat on a Hispanicize panel last year in Miami and it was not LGBTQ focused. This year, Sibilly joins fellow panelists on the LGBTQ+ panel -Singer/Songwriter/Actor, Laith Ashley, and Vida Television Star, Mishel Prada, who portrays a queer woman on the hit STARZ show, and is one of our fiercest allies off screen. 
"We understand that all facets of our community need to be represented at live events and that includes our amazing and never wavering female allies," added Roman Navarrette who along with co-producer Jose Resendez is creating the panel session which will take place onsite on Saturday, Oct. 19, at 4 p.m. at the DTLA Intercontinental Hotel. 

Resendez, a gay Latino with an extensive background in brand marketing will do double duty this year as he is not only co-producing the panel but also the event's marquee event – the Tecla Awards. "I've been a part of the Hispanicize family for over half a decade and I truly believe this is the place to shift perception and move the needle for Hispanics in the social media space. 
Navarrette, who cut his teeth at the Fox network in marketing and then shifted to working on multicultural and targeted marketing for Fox Entertainment Group as part of the Fox Audience Strategy division, is now a marketing consultant leaning into the LGBTQ+ and Latinx spaces, working with companies like Live Nation Latin, FX and most recently, Pasadena Playhouse's Little Shop of Horrors starring Mj Rodriguez of FX's "Pose" fame. 

"It's important to highlight diverse images within our LGBTQ+ community. There are layers and layers in our community and we need to emphasize Latinx and people of color stories in order to continue to make progress and impact pop culture for our youth as well. Positive portrayals with intricate characteristics help everyone at the end of the day," added Navarrette. 

And while representation for the community has been popping up more and more at SoCal industry events, (Vida's Ser Anzoategui recently took part in panels at both The National Association of Latino Independent Producers in LA and Latitude, in San Diego) this is the first time a panel produced by LGBTQ+ community members solely, is taking center stage. Added features this year include the addition of LGBTQ+ community organization members being invited to attend at no cost to them.

"We wanted to make sure that the audience included members of the entire Latinx LGBTQ+ community and especially those on the ground in the trenches working with the community providing services and healthcare as well as HIV testing and counseling," added Navarrette. "It's not always about Hollywood."

The two-day Hispanicize 2019 conference kicks off on Friday, Oct. 18, with a keynote from critically acclaimed John Leguizamo whose NGL Collective newly acquired Hispanicize earlier this year. Nearly 2,000 attendees are expected to visit this year's conference and be treated to various panels and activations featuring celebrities and influencers such as Rosie Perez, CNCO, the cast of Netflix's On My Block, Stephanie Beatriz, Mexican Gueys, BuzzFeed's Curly Velasquez, Jenny Lorenzo, Danay Garcia, LGND, and Prada's Vida Costar, Melissa Barrera. 
In addition, one of the coveted Pepsi music lounge performances and Q&A sessions will feature gay Latino, Willie Gomez, former Britney Spears dancer and new emerging artist. Besides Pepsi other brands participating in the two-day event include Facebook watch, HBO Latino, Walmart, Colgate, Pluto TV, Nickelodeon, Unilever, Ciroc, Dove, Clorox, Voto Latino, Caress, Jim Beam, and McDonalds.
To purchase a pass for Hispanicize's 10th Anniversary go to https://hispanicizeevent.com/la2019/ and support the LGBTQ+ Panel.


K. M. Soehnlein's Army of Lovers, a review
Army of Lovers is not just an account of political intervention, it is itself an intervention, a novel that preserves for future activism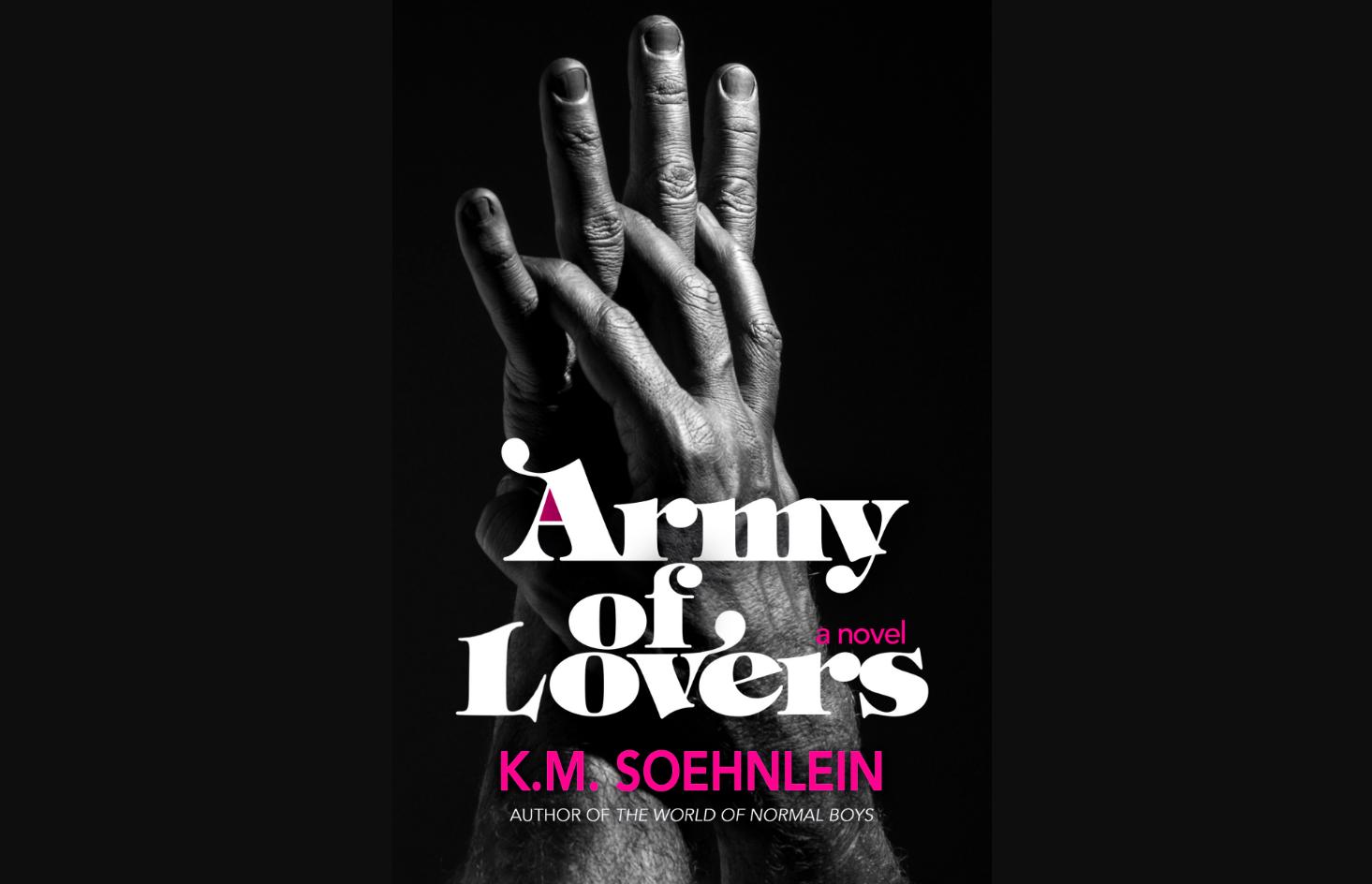 By John Weir | NEW YORK – K.M. Soehnlein's Army of Lovers is a novel of the lost generation. Not the early 20th century generation of survivors of the Great War, called "lost" by Gertrude Stein, their stories told in novels by Ernest Hemingway and Virginia Woolf.
Soehnlein's lost women and men, those who survived and those who did not, are from the last two decades of the 20th century, the so-called American century, when nearly 750,000 Americans died of AIDS. Young Americans: by 1994, and through 1995, AIDS was the leading cause of death for all Americans age 25 to 44.
At the center of Army of Lovers is a German Irish guy from suburban New Jersey, a kid named Paul, just out of college, whose journey to adulthood happens to coincide with a global epidemic – "a fucking plague," Larry Kramer famously shouted – that maybe looks to us, from the distance of forty years and a new century, like a grim dress rehearsal for Covid.
That's if your memory goes back that far. Soehnlein's does, and his novel is a stunning act of remembering. It's a visceral re-creation of the sights, sounds, smells, the feel of Manhattan from Wall Street to Times Square in the late 1980s and early '90s. The bars, parks, restaurants, apartments. Parties and sex parties. The meeting halls where ACT UP New York met. The touch of friends and lovers and comrades, in street actions and crowded jail cells. The taste of ash in your mouth, literal ash, ashes of the dead.
If you were in New York at the time, and involved even peripherally in ACT UP New York, the novel will feel like a series of home movies. (Full disclosure: I think I once shared a jail cell with Soehnlein.) The story starts at a die-in. Soehnlein's narrator Paul and his fellow ACT UP activists are lying on the floor of Albany's state senate building, its brutalist architecture an apt symbol of "the brutal world we're shouting at, brutal and square and indifferent. The brutal indifference of the government led us here, to block the glass doors of the legislation chamber, demanding to be heard."
"This is an action," Paul says, excited, his arm linked through the arm of his best girlfriend Amanda. When his boyfriend Derek, a member of ACT UP's media committee, comes over with a reporter and a cameraperson, Paul and Amanda deliver their sound bites – "Women with AIDS die twice as fast as men" – and then they wait for the police to close in and arrest them. They wait a while.
With documentary clarity, Soehnlein renders the stop-and-start energy of political protest. Not only does he preserve for historical record an account of a series of actions and political interventions that took place forty years ago, he shows how it felt to be there. His characters feel the adrenaline rush of getting into a building that is guarded like a fortress. They hold hands, sometimes with strangers they will never see again, sometimes with lovers or ex-lovers. Rushing, chanting, they head for the marble hallway, or the floor of the train terminal, or the cold, cold ground, worrying they won't get past the police barriers or the phalanx of cops.
And once they have "taken the hill," as it were, like actors in a war film from the 1940s, they wait. Wait for the police to come, for the senators to respond, for the reporters to arrive with camera crews to record their demands. And then, if they are not arrested, they get home in time to see themselves on the evening news. Or not!
It's exhilarating. Soehnlein shows the exhilaration. It's also sometimes kind of boring. He shows that too. Most of all, it changed lives. The novel chronicles the ways activism and AIDS and death and loss change Paul's life. How he goes from being a newly out gay kid learning his way around a city "full of offerings," including art and work and men (his initial approach to sex and love being: "Anything that starts with a guy and ends with an orgasm is what I'm into"), to a queer activist in a shaved head and black leather jacket facilitating ACT UP meetings and talking back to Larry Kramer.
A notable aspect of the novel is Soehnlein's lack of sentimentality about the anointed "heroes" of the AIDS activism movement. "I hold him in awe," Paul says about Kramer, but also, "Larry is the apocalyptic prophet who sees only doom. . . often incapable of hearing anyone else." Soehnlein is equally clear-eyed about problems of burn-out that afflicted AIDS activists:
Issues of racism and sexism that compromised AIDS activism; the painful awareness of many ACT UP members, almost their inability to grasp, that despite their unceasing, ingenious, and fearless activism, their friends and lovers would continue to die.
Most poignantly, the novel shows an aspect of AIDS activism that I haven't seen fully dramatized elsewhere. It happens in a conversation between Paul and his bestie Amanda, an aspiring filmmaker and lesbian activist. Grappling with the question of how to have a life at the same time that you're trying to save lives, Amanda says, "It's confusing to be so deeply identified with a community when you want to say something or make something that's uniquely yours."
How to be a person in the midst of an all-consuming, life-threatening epidemic? How to be queer in America in the Reagan years? How to have a personal life when your life is devoted to the collective? Amanda chooses art as a form of activism. Paul has a life apart from AIDS, but it's no refuge from painful questions of mortality and identity. His is mother dying of cancer. The poles of his life mirror each other, each with death at the center. Is he entirely himself in either community – the churchgoing suburban world where he grew up, and the activist world centering on ACT UP and his charismatic boyfriend Derek?
When he breaks up with Derek and falls in love with Zack, who is dying of AIDS, Paul drifts away from ACT UP. "You're a caretaker now," Amanda tells him. Paul seems almost to arrive at the conclusion that caretaking is itself a form of activism. Or if it's not, what is activism? Amanda decides to channel her activism into "making a movie that affects a lot of people." Paul comes to a similar decision. After Zack dies, he moves to San Francisco and enrolls in a graduate writing program.
Soehnlein would appear to have made a similar choice. Army of Lovers is not just an account of political intervention, it is itself an intervention, a novel that preserves for future activism the history of a group of people struggling to survive an epidemic in the face of a government that was intent on denying its existence.