Nazi comedy "Jojo Rabbit" serves savage satire with a tender heart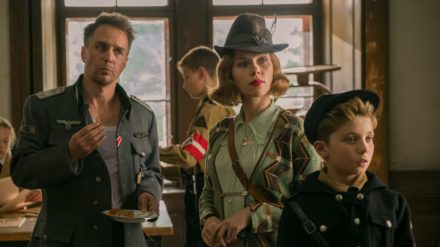 Not that long ago, stories about the Second World War were a staple in literature, movies, and television.
This is hardly surprising; it was a monumental event in world history, so of course it was going to take a long time to process. Narratives about it, both fictional and true, saturated the popular culture for decades.
Since the century turned, the global upheavals of a new millennium have inevitably overshadowed those of the generation that came before, and narratives about the war have become fewer and further between.
That doesn't mean they've disappeared; something about that particular conflict continues to call out to us from the past, and Taika Waititi's latest effort, "Jojo Rabbit" – a black comedy hitting theaters on October 18 – just might get to the heart of not only why we still feel the need to cast our gaze back upon it, but of why, more than 70 years later, it's still important for us to do so.
In its advertising, his film has taken pains to ensure that audiences know going in they will be seeing an "anti-hate satire." It's a savvy decision, given current sensitivity around the subject matter, but the description doesn't quite live up to the sophisticated comedic exercise the New Zealand filmmaker delivers.
Set in a German town near the end of WWII, it focuses on 10-year-old Jojo (Roman Griffin Davis), a lonely misfit of a little boy who zealously embraces the Nazi ideal; his father is away at the front, and his mother Rosie (Scarlett Johansson) is frequently absent, leaving him to spend most of his time in the sole company of his imaginary friend – none other than an idealized version of his idol, Hitler himself (Waititi). His youthful contentment is shaken one day when he goes upstairs to investigate a noise in his empty house and discovers that his beloved mother is hiding a young Jewish girl (Thomasin McKenzie). Confronted with this revelation, he is forced to reexamine his beliefs even as the lie of Hitler's Germany begins to crumble in the world outside.
Based on the book "Caging Skies," by Christine Leunens, Waititi's screenplay for "Jojo Rabbit" charges forward with his now-familiar irreverent humor and gives us no time to be shocked that he's giving us a comedy about Nazi Germany. It's likely to be a little distasteful for some audiences, but it's not exactly a first; many filmmakers have made fun of Hitler, from Charlie Chaplin to Mel Brooks. Waititi, though, goes into riskier territory, mining for laughs within the atrocities of daily life under a mad, authoritarian regime. Few filmmakers have dared such an effort – for instance, Roberto Benigni's "Life is Beautiful," which polarized critics in 1997 with its heart-tugging, tragicomic vision of existence in a concentration camp, and to which "Jojo Rabbit" has already been compared – and it has rarely gone well.
Waititi, though, seems little concerned with perceived taboos about what constitutes fair game for humor. He's playing the iconoclast here just as boldly as when he successfully transformed Marvel's "Thor" franchise from pompous pseudo-myth to raucous buddy comedy in 2017's "Ragnorok," and he aims to win you over through sheer audacity. He willfully pushes the tone of his movie into the realm of the absurd, even the surreal – at times, it almost feels like a Terry Gilliam film – because he knows it is there where humor and horror meet. Nothing drives home the inherent absurdity of the most appalling human endeavors like finding yourself laughing in its face. There's a kind of epiphany that can take place in that moment, a perspective from which one recognizes the deeply truthful human element in the mix; Waititi is gambling that he can take you to that threshhold, and – for the most part – he succeeds.
Part of the reason has to do with his talent; his disarming quirkiness and inventive visual storytelling, coupled with top-notch performances from a cast that seems fully committed to his vision, goes a long way toward making it work.
What elevates his film to the level of true cinema, though, is that he shows us this absurdity through the eyes of a child who accepts without question the racism and rhetoric of a demagogue. His understanding of what it all means – underscored by the buffoonish, childlike vision of Hitler he imagines – is unsophisticated and uneducated, because he's only a boy, after all, but when we see it reflected in the adult characters around him, blindly following orders and clinging to the illusions in which they have so deeply invested themselves, it's more difficult to reconcile the obvious gap between their humanity and their choices. What manner of mental hoops must these adults have had to jump through in order to maintain their childish trust in authority, and what encounters with other ways of thinking have they had to dismiss, devalue or ignore?
It's because of this contrast that "Jojo Rabbit" can present us with characters that would be villains in almost any other film – people like Captain Klenzendorf (Sam Rockwell), a career soldier relegated to babysitting the local Hitler Youth Camp, or Fräulein Rahm (Rebel Wilson), a dim-witted cog in the wheels of Nazi bureaucracy, or even Captain Deertz (Stephen Merchant), a Gestapo thug tasked with searching out Jews that have still eluded capture – and ask us not only to laugh but to feel a degree of empathy for them, too.
It's easy enough to judge them, but Waititi isn't interested in passing judgments; instead, he wants us to read between the lines, to see the complexities of which his young protagonist is blissfully ignorant, and to understand how normal people can become part of a horrible machine. It's in the character of Klenzendorf – whose sense of bemused irony, not to mention the liberal sprinkling of implied queerness in his relationship with his second-in-command, Finkel ("Game of Thrones" actor Alfie Allen), hints at a tragically deep level of self-awareness – that we are allowed to get the clearest glimpse of the suppressed humanity required to enable such a system.
Of course, once Jojo finds himself making personal connections to someone on the other side of the ideological divide, he begins to question the assumptions that have made him a true believer. We must assume, likewise, that some or all of the adults around him have been confronted at some point by the disconnect between what they have been instructed to believe and what their personal lives have shown them. For them, whatever doubts may have sprung from their experiences, it is too late for change; Jojo might still be able to walk away, changed by a lesson that has cost him everything he once held dear, but they are caught in the juggernaut they have helped to create through their unthinking obedience, and they are left scrambling to preserve whatever sense of dignity and meaning they can as they wait for their inevitable fate.
Considering that his film comes into a world enmeshed, once more, in a Nationalist fervor that feels uncomfortably similar to the one in the Nazi Germany he portrays, it's impossible not to recognize the message – and the warning – this deceptively jocular filmmaker is trying to deliver.
The death of Irene Cara and the broken promise
Her final professional projects were gifts to other women musicians of color- but her voice inspired my gay generation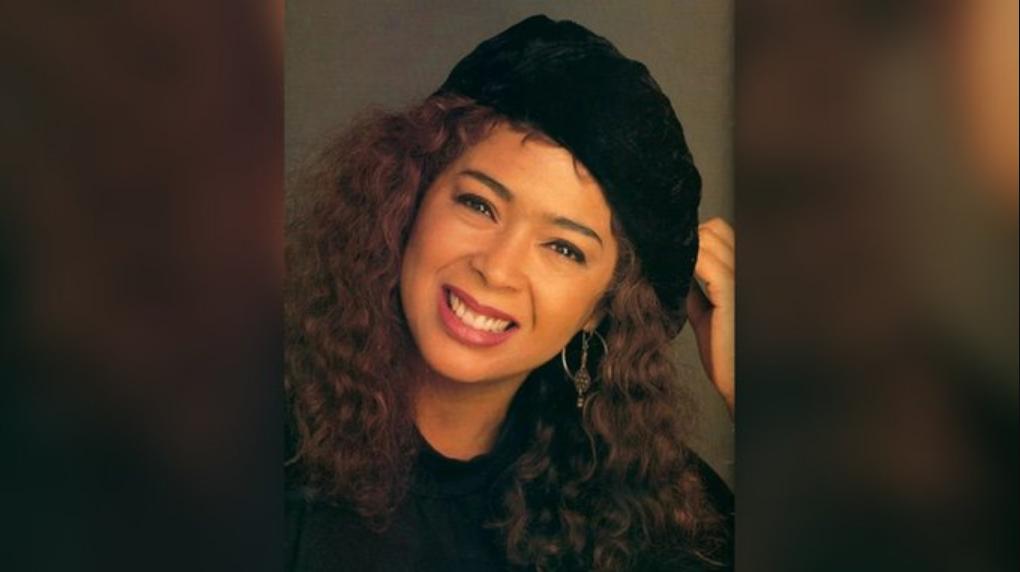 HOLLYWOOD – As I walked down the dark alley towards the glowing light, the opening bridge of the song called to me. "Baby, look at me and tell me what you see, You ain't seen the best of me yet, Give me time, I'll make you forget all the rest, I got more in me…" 
The movie Fame had just come out and its anthem theme song was HOT. The glowing light that night was a gay disco, tucked away from heterosexual view, while gay bashers circled in trucks a few blocks away. That safe haven in the dark alley allowed me, a 20-year old youth, a path out of the closet in which I emotionally and sexually had residence. To me, the words of the song Fame, and its overwhelming delivery, was my inner drive and conviction that I could be me, and my own personal superstar.
The young woman delivering the song was barely an adult herself. Irene Cara had been a child performer and was now breaking into the fame she was singing about. She was "instantly" famous thanks to Fame. Amongst other accolades, she was nominated for a Best New Artist Grammy. The song itself won the Oscar that year.
The Grammy nomination put a public trapping on what we all knew: She was a star, and had all the makings to become a superstar, an icon.
For LGBTQ people, her work that year spoke to our souls and our optimism. As "Randy 503" shared on the Joe.My.God site, "I was a deeply closeted and lonely kid in my early 20s. Not lonely because I didn't have friends (had tons of them), but lonely because I refused to admit I was gay and kept away from all that. I saw the movie and was transfixed. Bought the album and played it all the time, especially her songs. Her voice was so strong, and so expressive, it really touched me."
Cara's second song in the movie also resonated with the gay audience. While Fame spoke to the sassy optimism of embracing our outstanding selves and taking the world by storm, Out Here On My Own spoke to the dark loneliness of the closet. "Sometimes I wonder where I've been, who I am, do I fit in… when I'm down and feeling blue, I close my eyes so I can be strong and be with you…I dry the tears I've never shown, Out here on my own."
Randy points out, "Out here on my own always left me in tears. It hit so close to home, and I could feel sadness on it. It's a great song sung by one of the best."
After the success of Fame, Cara ventured into a sitcom pilot and a freshman album, "Anyone Can See." Neither caught the world on fire, as apparently only some of us could actually "see" her real worth.
It was not long after however, where Cara's apparent life mission to deliver culture changing anthems, came calling again. She was recruited to help out with the new Flashdance movie, and to work with iconic gay producer Giorgio Moroder for its theme song. Cara was reportedly reluctant. She had already been criticized as a second tier Donna Summer with Fame, and was hesitant to get into that musical lane. Later she would work with John Farrar whom she credited as being responsible for ALL of Olivia Newton John's hits. It seems that her superstar aspirations were more to be Pop Princess than another Queen of Disco.
She did sign on board with Moroder and Flashdance, and made history. Her song Flashdance… What a Feeling went to #1 for six straight weeks. It affected American culture in style, attitude and substance. On Academy Awards night, Cara made history again. (She had already made history in a minor way a few years before as the first person to ever perform two nominated songs in one evening.) This time, she became the second African American woman to win an Oscar – the first being Gone With the Wind's Hattie McDaniels.
Cara was the first African American woman to ever win a non-acting Oscar ever.
The anthem Flashdance…What a Feeling spoke to LGBTQ audiences of the 80s, in a way that Fame had. "First when there's nothing but a slow glowing dream that your fear seems to hide deep inside your mind. All alone, I have cried silent tears full of pride in a world made of steel, made of stone, Well, I hear the music, close my eyes, feel the rhythm wrap around, take hold of my heart. What a feeling, being is believing I can have it all.."
Online, Joe.My.God reader BearlvrFl shared, "LUV the song "Out Here On My Own" I call "Flashdance: What A Feeling" my coming out song, popular on the dance floor very close to the time I finally came out at the age of 22. I could relate to "Take your passion/And make it happen." Super simple lyric, but it's timing was everything for me, having been closeted for so long."
This time, AIDS had brought a very dark cloud over the community, however. Its ravage was starting to take widespread hold. It made the line in the song "now I'm dancing for my life" even more poignant and relevant.
The darkness that was falling over the LGBT world was on a parallel track in Cara's own life. As she picked up Oscars and Grammys, there was a sadness in her eyes above the smile on her face. She shared later that the public glory was matched with a behind-the-scenes horror story. Her record company was keeping her from garnering any success from her accomplishments. Columnist Liz Smith stated in a 1993 piece that Cara earned only $183 in royalties.
Cara inspired women of her generation. Patti Piatt shared on Twitter, "I am from a generation of women who thought anything was possible because of Irene Cara. She gave us so much joy. We all danced to her songs, didn't matter if we could dance, we danced because she made us want to dance."
In spite of singing THE anthem of women empowerment, Cara became an example of a woman destroyed by the male dominated music industry. As she fought back for earnings due her, she became black-listed, and her trek to superstardom halted. They made her all but disappear. A decade later, she won, but by that time, the damage had been done.
Her final solo album subconsciously called out her professional demise with songs titled "Now That It's Over", "Get a Grip" and the ultimate defeatist title "Say Goodnight Irene."
"I know well enough this is going nowhere… Might as well say goodnight, Say Goodnight, Irene."
In the end, she seemed to find peace. Her final professional projects were gifts to other women musicians of color. She comfortably settled into what she called "semi-retirement" and her Florida home with a steady stream of funds from her hard-earned residuals.
The promise of becoming a superstar eluded her, but she busted the ceiling so it might not elude others. Painfully for fans, the promise from the song Fame, "I'm gonna live forever" also did not come true.
Let's instead, think of her making "it to heaven" and lighting "up the sky like a flame."
For those trying to find final meaning from her life, and the un-fulfilled promise of what could have been for her and for us, may do so in the words from her lesser-known anthem. Here we swap out a promise instead for The Dream:
"We can all be free, we hold the key, if we can see what we want to be. Life is never easy, you get no guarantees, why not give your all and see what you can find?"
And, yes.
Irene Cara, we will always remember your name.
The Dream
*************************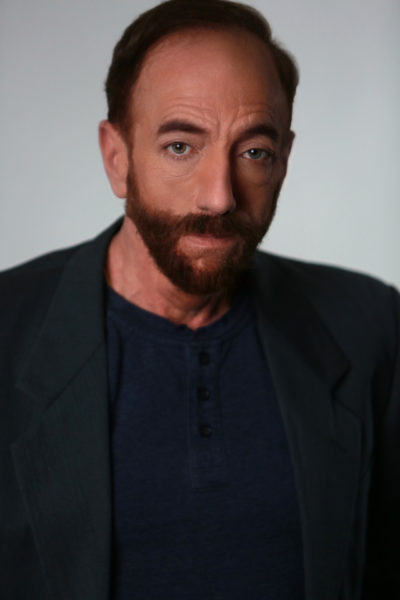 Rob Watson is the host of the popular Hollywood-based radio/podcast show RATED LGBT RADIO.
He is an established LGBTQ columnist and blogger having written for many top online publications including Parents Magazine, the Huffington Post, LGBTQ Nation, Gay Star News, the New Civil Rights Movement, and more.
He served as Executive Editor for The Good Man Project, has appeared on MSNBC and been quoted in Business Week and Forbes Magazine.
He is CEO of Watson Writes, a marketing communications agency, and can be reached at [email protected] .