Comedienne & San Francisco trans activist dies by suicide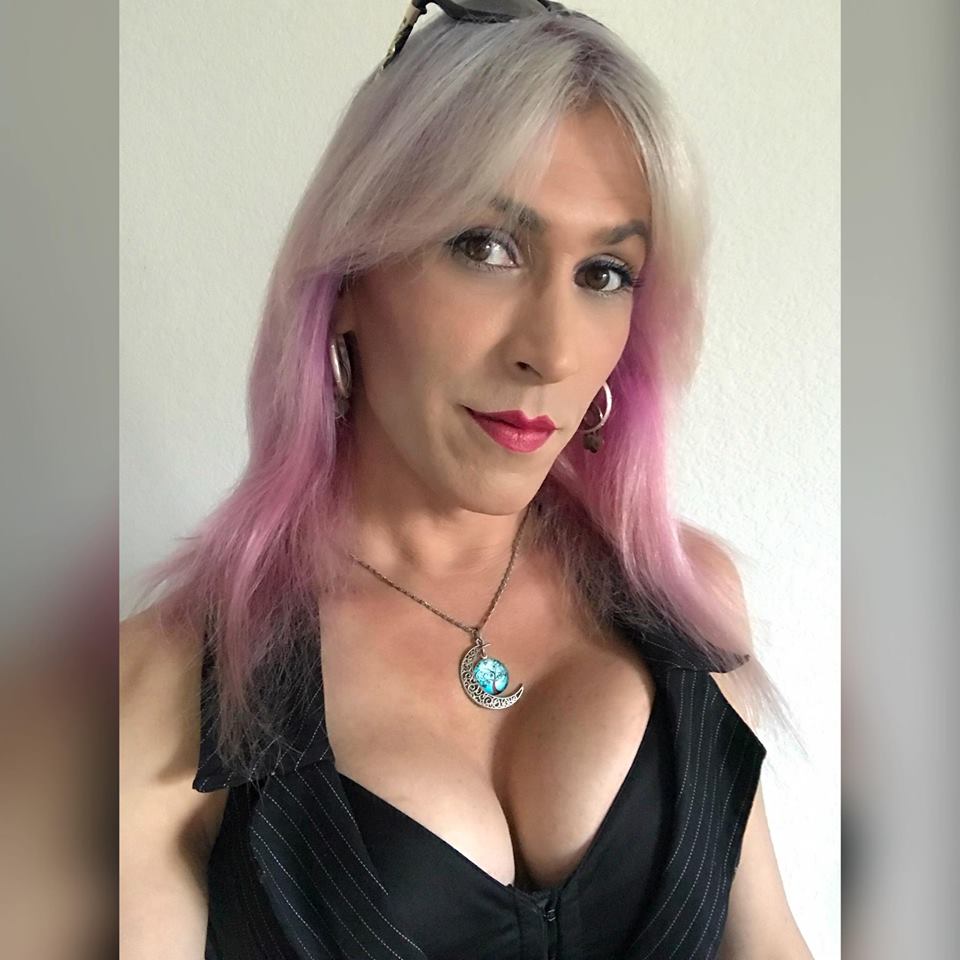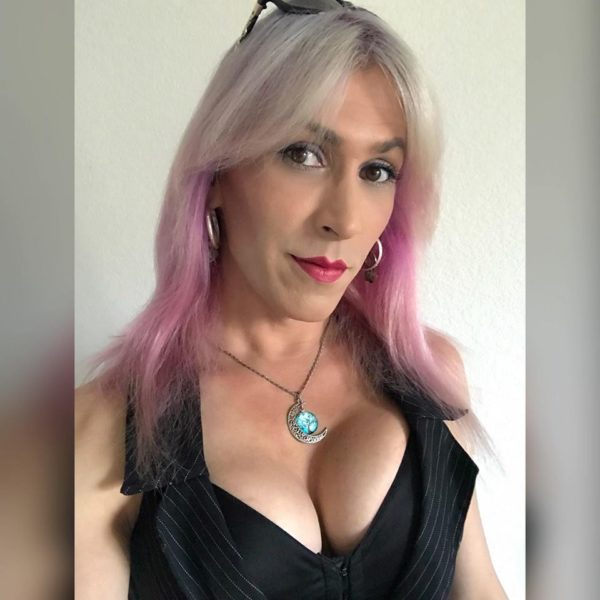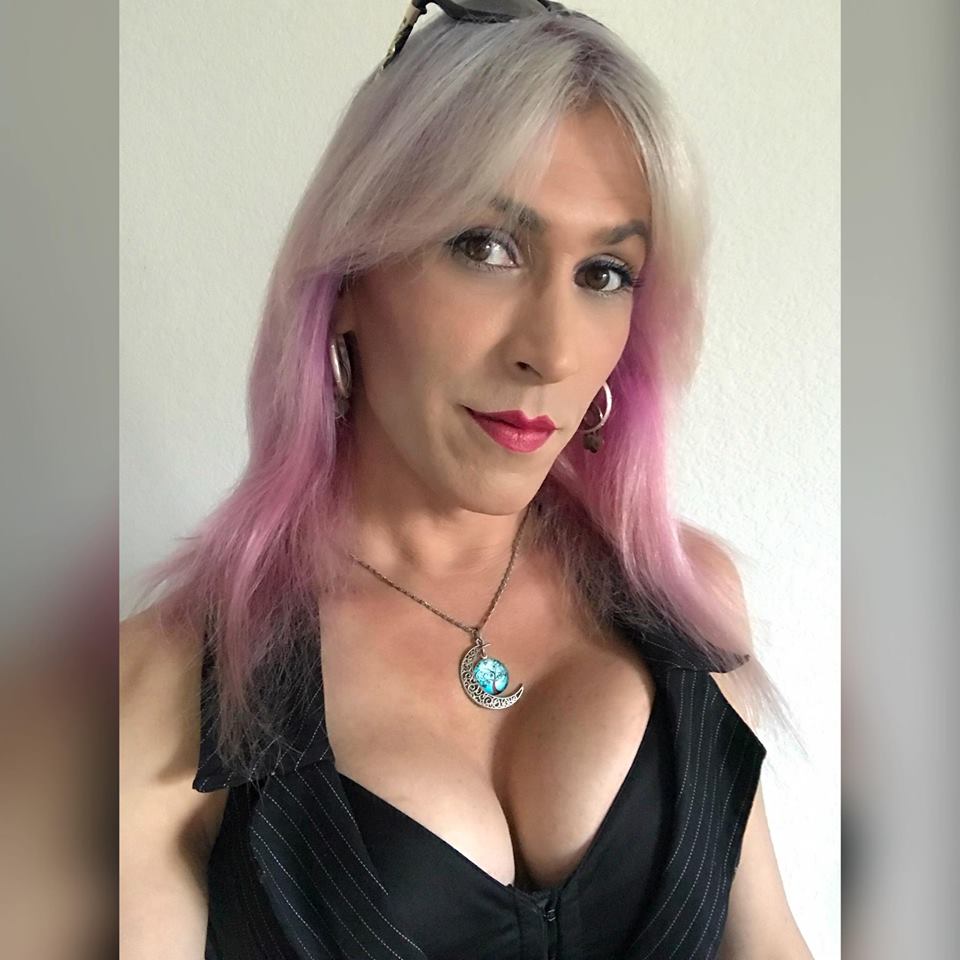 A beloved Trans activist, actress, and comedienne Daphne Dorman, 44, died by suicide last Friday, October 11. In a Facebook message posted in the early morning hours, Dorman wrote;
I'm sorry. I've thought about this a lot before this morning. How do you say "goodbye" and "I'm sorry" and "I love you" to all the beautiful souls you know? For the last time.
There's no good way. That's what I got out of all that thought.
To those of you who are mad at me: please forgive me. To those of you who wonder if you failed me: you didn't. To those of you feel like I failed you: I did and I'm sorry and I hope you'll remember me in better times and better light.
I love you all. I'm sorry. Please help my daughter, Naia, understand that none of this is her fault. Please remind her that I loved her with every fiber of my being.
Daphne
Her death was confirmed via a tweet by The San Francisco Office of Transgender Initiatives, which read; "To our TGNC community, we love you. We are saddened to learn about of loss of Daphne Dorman today who was a beloved community member. If you need support, please reach out to @TransLifeline and @TRANSTHRIVE will be open for drop ins today and tomorrow (Friday and Saturday)." 

Dorman's Facebook page was flooded with her grief stricken friends and fans expressing disbelief and shock. One person who commented, and who was echoed in kind wrote: "Daphne, you were so kind, generous, and love and care radiated from you."
Her roommate and fellow Trans and political activist Mia Satya noted: "This is what I know. Daphne was my best friend for 5 years. She had the biggest, most generous heart of anyone I know and was the most dependable friend. She was always a better writer than me, I wish I could say words to give justice to the type of phenomenonL woman she was. The world was very cruel to her. Most people couldn't imagine half the trauma she endured."
Dorman was an accomplished actress and in addition to her career in entertainment, the Philadelphia Inquirer newspaper reported she worked as a software engineer, worked at QVC, The Actors Center, and the Pennsylvania Renaissance Faire.
Recently she was affiliated with the controversy surrounding transphobic remarks made by fellow comedian Dave Chappelle.
Dorman was referenced in Chappelle's special, 'Sticks and Stones', which Netflix released in late August. Some critics called the special offensive and transphobic due to Chappelle's material targeting LGBTQ people, the Philadelphia Inquirer reported. 
However, in an addendum to the special, Chappelle told a story about striking up a friendship with a transgender woman who he claimed was "laughing the hardest" at his jokes about transgender people. That woman was Dorman, the paper added in its article on her death.
"Yep, I'm the Daphne that Dave Chappelle is talking about in Sticks and Stones," Dorman wrote in her Twitter bio. She later defended Chappelle online, writing that the comic "doesn't consider himself better than me in any way," and that "he's a master of his craft."
On her Facebook page, she indicated that she had opened for Chappelle at a performance in San Francisco late last month.
Satya and Dorman's sister and friends have set up a page raising funds to have Dorman's remains returned to her native Philadelphia, Pennsylvania for burial and for a memorial service to celebrate her life. Linked here. 
Polish House passes bill echoing Russian "gay propaganda" law
"There's no doubt, that LGBT+ ideology grew out of… the same root as Germany's Hitlerian National Socialism […]"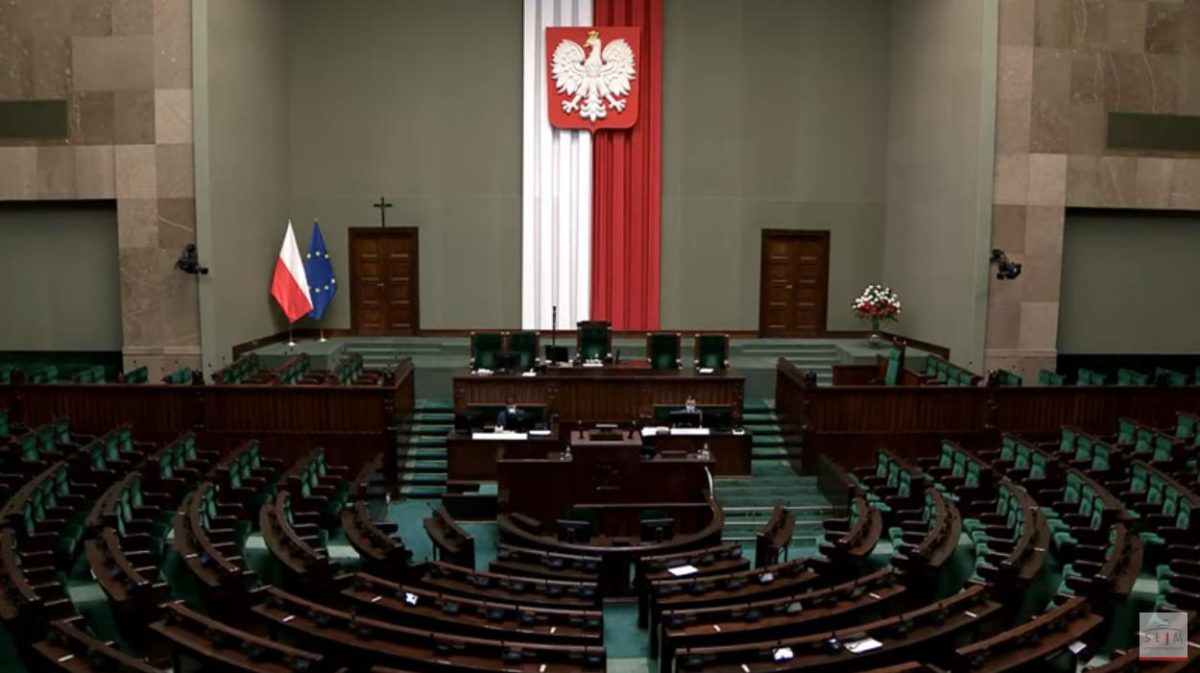 WARSZAWA – A measure that would give school administrators and superintendents the power to remove books, lessons, and ban student participation in events or clubs that are LGBTQ+ affirming passed the lower house of Poland's parliament, known as the Sejm, this past Thursday, January 13, in a 227-214 vote.
The measure, dubbed "Lex Czarnek," or "Czarnek's Law," after minister of education Przemysław Czarnek,  who has been vehemently opposed to the LGBTQ+ rights and the country's equality movement, now moves on to the upper house, the Senate where it faces opposition and likely will be rejected Polish broadcast media outlet RMF 24 reported.
According to RMF24, "The Sejm adopted the amendment to the Educational Law, prepared by the Ministry of Education and Science. The project is commonly known as "lex Czarnek". The role of school superintendents will be strengthened, and the rules governing the functioning of non-governmental organizations in schools and educational institutions will be changed."
Opposition to LGBTQ+ rights has an ally in the Education Minister whose role would determine the outcome of implementation of the measure:
"Pursuant to the amendment, the headmaster of the school or facility will be required – no later than two months before the commencement of classes conducted by associations or organizations – to obtain detailed information about the action plan in the school, the outline of classes and materials used in the offered classes, as well as obtain a positive the opinion of the education superintendent for the activities of such an organization at school or in an institution. The curator has 30 days to issue an opinion."
The law also contains a stipulation that "if the head of the school or educational institution fails to comply with the recommendations issued by the school superintendent, he will be able to summon him to explain why he did not do so . If the principal still does not follow the recommendations, the probation officer may apply to the governing body of the school or facility with a request to dismiss the principal during the school year, without notice."
A member of the Sejm, Agnieszka Dziemianowicz-Bąk, a progressive leftist politician who in addition to protesting against abortion laws, has also been active in protests for LGBTQ+ rights, tweeted her outrage; "The voice of the curator Nowak, as if it were not stupid and dangerous to health and life, is more important for PiS deputies than the voice of students, parents and teachers."
#LexCzarnek przepchnięty przez Sejm 😡

Głos kurator Nowak, jakby nie był durny i groźny dla zdrowia i życia, jest dla posłów PiS ważniejszy niż głos uczniów, rodziców, nauczycieli. pic.twitter.com/mWkxoQk1oi

— A. Dziemianowicz-Bąk (@AgaBak) January 13, 2022
The MP and Education Minister Czarnek, target of Dziemianowicz-Bąk's anger, has staked out several public vitriolic anti-LGBTQ+ positions that has included an attack on the LGBTQ+ community in West Hollywood.
Speaking with a reporter on Serwis Info Poranek with the national state-run TVP Info (TVP3 Polska) last June, the newly appointed Education Minister said- (translated from Polish):
"Let's end the discussion about these LGBT abominations, homosexuality, bisexuality, parades of equality. Let us defend the family, because failure to defend the family leads to what you see.
As he spoke these words, he was holding a phone in his hand, on the display of which he showed a picture of several people. – These are the Los Angeles guys in downtown last June. I was on a delegation there, I was passing through, there was a so-called gay pride parade there – he added. – We are at an earlier stage, there are no such things with us yet, but such chaps shamelessly (shamelessly – ed.) Walk the streets of the western city of Los Angeles – he added.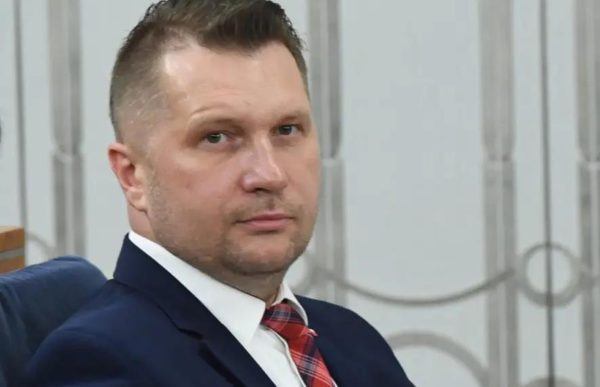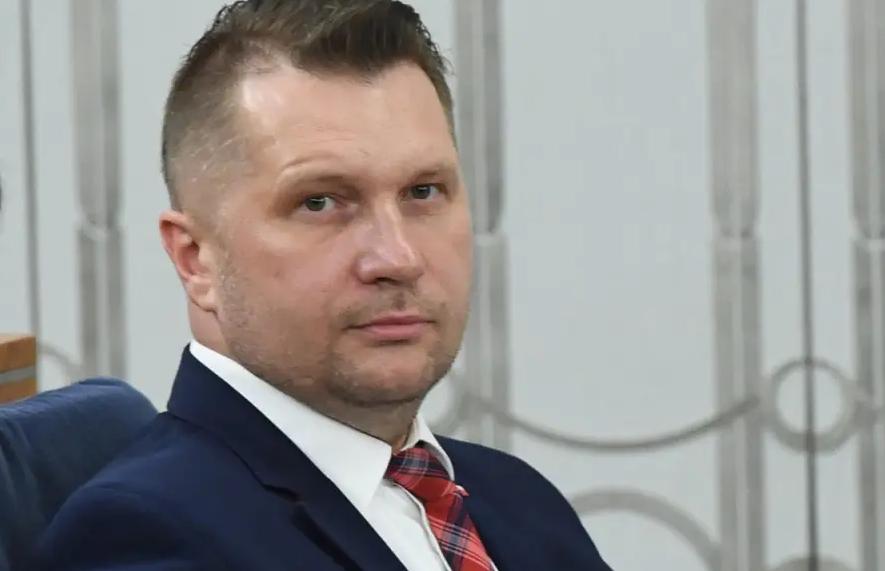 Serwis Info Poranek also noted that according to MP Czarnek, "Europe is also heading for this, Poland is heading for this- […] These people are not equal to normal people, let's end this discussion."
During the ongoing battles over the so-called LGBTQ+ 'Free Zones' with the European Commission Czarnek weighed in comparing the LGBTQ+ community to the Nazi's.
"There's no doubt, that LGBT+ ideology grew out of… the same root as Germany's Hitlerian National Socialism, which was responsible for all the evil of World War II," Czarnek said PinkNewsUK reported.
Renew Europe, the liberal, pro-European political group of the European Parliament tweeted its outrage over the actions by the Sejm:
#WolnaSzkoła: The new polish law will restrict free education & in particular make it de facto impossible to teach about sexuality in a LGBTIQ-inclusive way.

This effort to eliminate freedoms & liberal values from public life is tragic. pic.twitter.com/lib7MSNYOv

— Renew Europe (@RenewEurope) January 13, 2022
#WolnaSzkoła: "Children need education, not indoctrination. The education reform in Poland threatens to force the illiberal views of the Polish government on the young generation", says @moritzkoerner. pic.twitter.com/Y4Hxsfx0qK

— Renew Europe (@RenewEurope) January 13, 2022
Observers think that the law will be rejected by the senate although under the Polish constitution there is still a possibility it could be signed off on by the anti-LGBTQ+ Polish President Andzej Duda.
"Although it seems that Lex Czarnek is on track to becoming law, Rémy Bonny, executive director of pan-EU LGBT+ rights organisation Forbidden Colours, insists that all is not lost.
With pressure from politicians both in the EU and around the world, Poland could be forced to backtrack.
He told PinkNewsUK: "In September, after threats by the European Commission to take away funding, four out five provinces that declared themselves 'LGBT+ free zones' withdrew their anti-LGBT+ resolutions… International pressure on Poland works."
Catholic Diocese suggests raped altar boy enjoyed sex with priest
Catholic church seeks to avoid legal responsibility by suggesting victim of horrific sexual abuse by priest is gay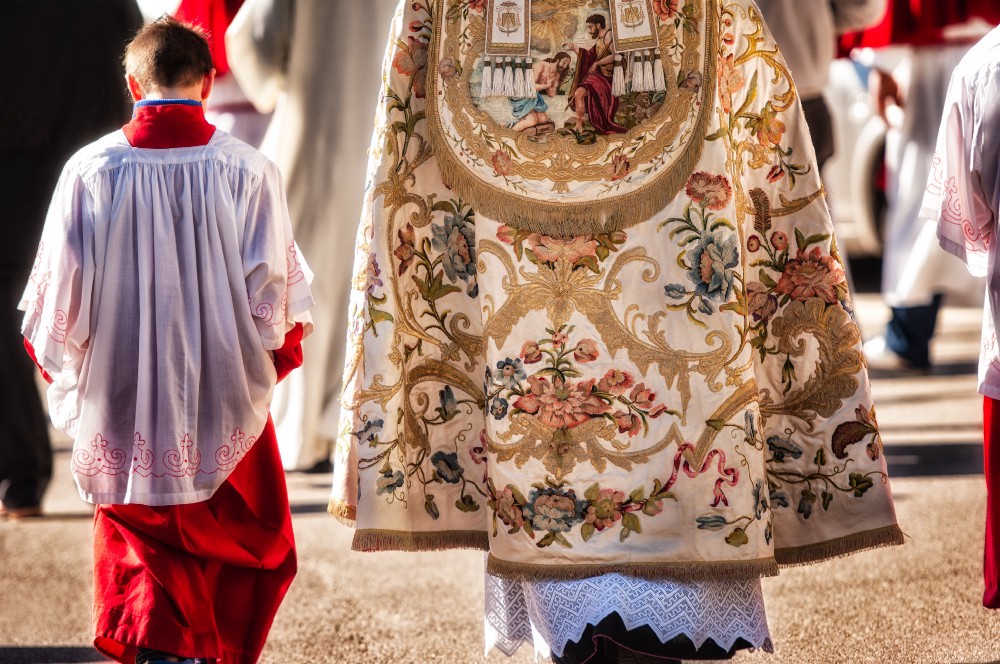 By James Finn | BIELSKO-ZYWIEC, Poland – My headline is neither satire nor hyperbole, its literal truthfulness sheds much light on the harm of traditionalist-Christian sexual teachings. When Roman Catholic Bishop Roman Pindel first met with Janusz Szymik, the bishop expressed compassion for the man repeatedly raped as an altar boy by a priest in the Polish diocese of Bielsko-Żywiec, which Pindel heads.
What the bishop did next shocked and angered Janusz, in the process illustrating how the Roman Catholic hierarchy's condemnation of LGBTQ people can blind them to the difference between healthy consensual sex and rape.
First, the story of a boy raped by a priest
Janusz, who is now 48 year old, was an altar boy of 12 in 1980s Poland when his priest and confessor (who has been named only as Jan W. due to Polish privacy law) began sexually abusing him. The "relationship" continued for years, with the priest often meeting the boy off Church property, taking him on outings, buying him gifts, and molesting him.
Janusz first reported the abuse in 2015, later giving testimony against the priest in a Church tribunal that ended with his rapist being barred from public ministry for five years, though not removed from the priesthood. He is living "in isolation" for the same five-year period, which is set to end sometime this year.
The priest did not face criminal punishment, reportedly due to Polish statute of limitation restrictions.
Janusz recently filed a civil suit against the Bielsko-Żywiec diocese. He says he was motivated by the Church trial's lenient sentence, the probability that restrictions on his rapist's public ministry would soon be lifted, his strong suspicion that he was not the only victim, and his fears Jan W might victimize more children in the future.
Bishop Pindel's response was to suggest Janusz was gay and had enjoyed being molested
NotesFromPoland and the Polish Onet news portal have published details of a response the Bishop Pindel's diocese sent to the civil court overseeing the case:
The diocese wants the court to hear "evidence from an expert sexologist on the determination of the claimant's sexual preferences, in particular determination of the claimant's sexual orientation."
The diocese wants the victim questioned about his "relationship" with the priest, including him "showing pleasure in maintaining an intimate relationship with Jan W." and even "deriving benefits," including "material benefits."
The diocese told the court it "denies that the relationship was based on enslavement or incapacitation; on the contrary: it was voluntary and based on mutual benefits."
Any sexual contact (if any) that took place off Church property is not the legal responsibility of the diocese.
The diocese proposes to the court that the priest's testimony during clerical proceedings should be taken as credible over the victim's, that the court should presume sexual contact began when Janusz was 16 rather than 12 as he claims.
Compassion morphs into accusations of lying and prostitution
The compassion Bishop Pindel initially offered Janusz morphed into something far darker. The bishop filed documents in open court dismissing Janusz as a liar and (implicitly) a prostitute who in his late teens took material advantage of a priest. In a nation where being gay is highly stigmatized and socially damaging, the bishop asked the court to order a psychological evaluation to determine if Janusz is gay.
After Onet and other media raised the alarm, the diocese apologized in a public statement, according to ABC News: "We apologize to Janusz and to all who have been scandalized," reads the statement, specifying that the diocese response to the lawsuit should not have included questions about the victim's sexuality or have suggested that he drew pleasure from contact with the priest.
The statement did not include an apology for implications that Janusz lied about being 12 years old when the priest began sexually abusing him. The statement did not retract the diocese position that the priest's actions off Church property were not the Church's legal responsibility.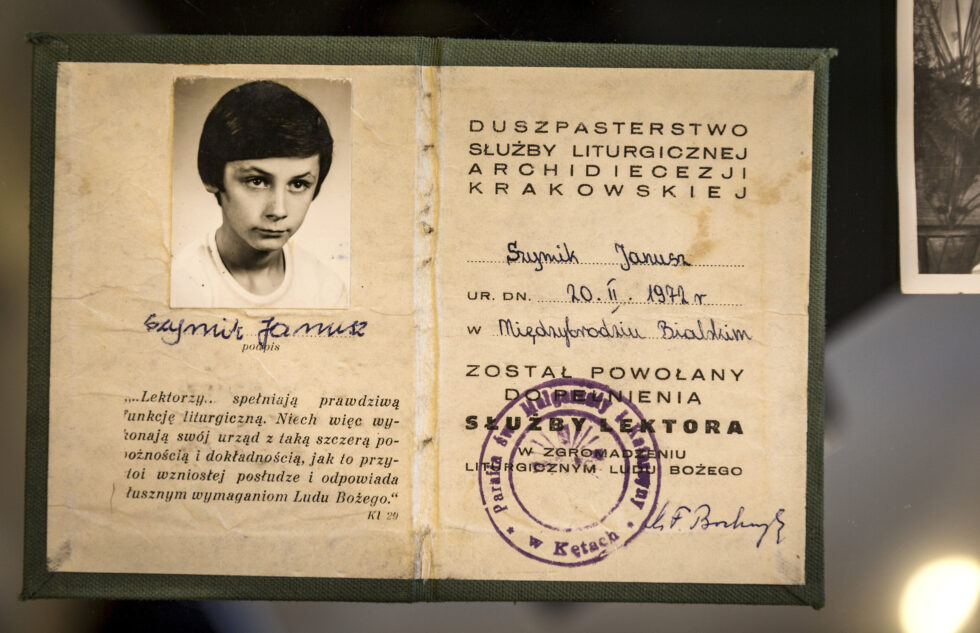 None of this is unusual. Traditionalist Catholics are often blinded by dogma.
To their credit, some Polish bishops have spoken out strongly against Bishop Pindel, pressuring him to apologize, but this case begs close examination. First, the wording of the Pindel's apology, for those not familiar with Roman Catholic language, is highly suspect. He apologized for "scandalizing" people, not for his actions alone. This may seem like a trivial distinction, but it's critical.
Scandal, in Catholic teaching, is a "sin" defined as an act that "leads people to move away from Jesus Christ and the salvation he offers us." Scandal in its most straightforward Catholic sense might consist of a respected Catholic leader claiming Church teachings are wrong. As an illustration, many Catholic bishops in the U.S. accuse President Biden of the sin of scandal because he politically supports the right of women to choose abortion.
In a more nuanced sense, however, scandal is often defined as truthful statements that lead people away from the Church. So when Bishop Pindel apologizes because people have been "scandalized," he sidesteps. Does he believe his statements and actions were wrong on their own? That's impossible to know.
When any sex outside heterosexual marriage is a grave sin, moral recognition of abusive sexuality can evaporate
Let's talk about moral distinctions in a minute. First, some background. Catholic dogma holds that gay people commit acts of "grave depravity" when we have sex with our partners, no matter how loving, committed, or healthy our relationships may be. Dogma holds that we are "intrinsically disordered," or in alternate language, "ordered toward an intrinsic moral evil."
Catholic bishops in Poland aggressively promote those teachings, cooperating hand-in-glove with the right-wing Law and Justice Party as it passes laws to deny common civil liberties to LGBTQ people and encourages cities and political regions to declare themselves "LGBT Free Zones."
Catholic bishops in Poland frequently indulge in incendiary language against transgender and gay people, even equating calls for equality with the oppression Poles experienced under Cold War Soviet domination. In 2019, riots broke out againt LGBTQ Pride parades, with observers in Poland and around the world blaming much of the violence on Church incitement. In the aftermath of the violence, the Church's most prominent bishops doubled down on fiery language. Bishops even spoke up in support of an Ikea employee fired for posting on a company intranet that the Bible calls for LGBTQ people to be put to death.
Consent and rape lose meaning when gay people are evil by definition
Here's the key to this whole mess: When you see gay people as being intrinsically evil, consent and love can fail to hold meaning. I'm reminded of a huge Italian scandal a few years ago that started out when teenage seminarians (candidates for the Catholic priesthood) complained that some of the adults who ran their residential school were sexually abusing them.
The boys who complained of the abuse ranged in age from 12 to 17, and their complaints were credible enough to prompt a major investigation, the results of which I read a few years ago. Without bogging down in detail, the investigation quickly expanded from an effort to identify and punish adults who abused children into a wide dragnet for gay priests. Most of the report's pages focused on priests who had consual sex with other priests and even on boys who consensually experimented with other boys, some of whom were severely punished. Consent was rarely mentioned in the report. The inability of children to consent to adults was largely overlooked.
The underage victims of abuse were not exactly forgotten, but they got very short shrift as the Church ran in circles screaming and shouting about gay priests breaking their celibacy vows.
The Catholic priests who ran the investigation seemed almost incapable of morally distinguishing between consensual sex and coercive molestation.
Bishop Roman Pindel in Poland seems to be stuck in a similar moral paradigm
It's fine that he apologized, but his initial positions are illuminating and disturbing. In his mind, apparently, if Janusz really was gay, and if he enjoyed some of his sexual experiences or other experiences with the priest Jan W, then the two them are on an equal moral footing, both intrinsically disordered people committing acts of grave depravity for which they are equally culpable.
The bishop doesn't talk about consent or the inability of a child or adolescent to consent to a powerful adult. He doesn't accept responsibility for a priest in his diocese abusing a child, because in his mind, the sin that counts most here is the sin of homosexuality.
He's blinded at least partially to the real crime, because of Church dogma that teaches that sexual love between two people of the same sex can never be positive and healthy. Why worry about consent when it's all grave depravity anyway?
Meanwhile, Janusz's biggest concerns are unaddressed.
His rapist got a slap on the wrist. Other victims are still out there. Children may continue to be at risk when Jan W's suspension ends in coming months. The Bishop of Bielsko-Żywiec has demonstrated little to no concern about any of that, apparently owing to Church culture and teachings.
The Church is wrong. We LGBTQ people are not evil, are not disordered , and do not commit acts of grave depravity.
The Church's error leads them not only to wrong LGBTQ people but often to fail to grapple with real sexual abuse.
*********************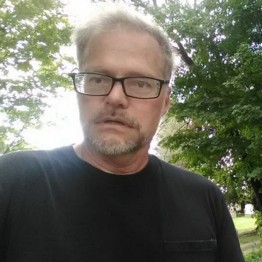 James Finn is a former Air Force intelligence analyst, long-time LGBTQ activist, an alumnus of Queer Nation and Act Up NY, a frequent columnist for the LA Blade, a contributor to other LGBTQ news outlets, and an "agented" but unpublished novelist. Send questions, comments, and story ideas to [email protected]
********************
The preceding article was previously published by Prism & Pen– Amplifying LGBTQ voices through the art of storytelling and is republished by permission.
High Court to hear case of school prayer but not anti-LGBTQ web designer
The Justices added five new cases including the case of a fired former Bremerton, Washington assistant high school football coach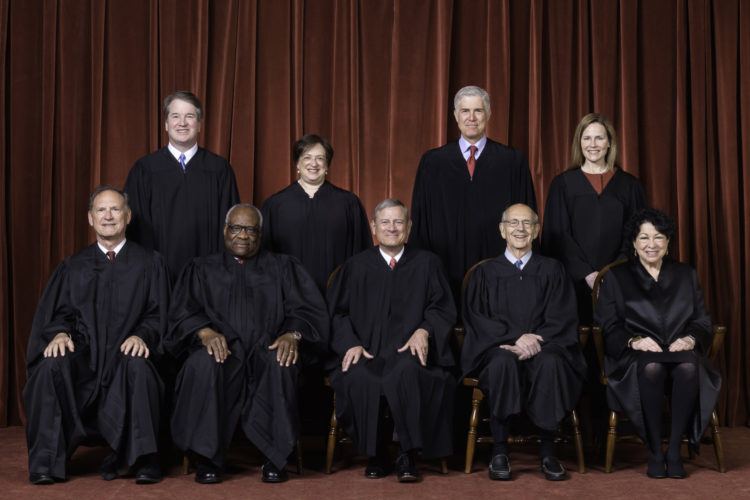 WASHINGTON – After their private conference on Friday, the Justices of the U.S. Supreme Court added five new cases to this term including the case of a former Bremerton, Washington assistant high school football coach removed for refusing to halt his practice of praying at mid-field after games.
The court however declined to hear the case of a website designer who refused to create custom sites for same-sex weddings.
SCOTUSblog senior reporter Amy Howe reported "the case of the football coach involves Joseph Kennedy, a practicing Christian whose religious beliefs require him to "give thanks through prayer, at the end of each game." When he began his job as an assistant coach at Bremerton High School, a public school in Washington state, he initially prayed alone after games, but over time some of his players – and eventually a majority of the team – joined him. One parent complained that his son, a player on the team, felt like he had to join in the prayer, even though he was an atheist, or face a loss of playing time."
Bremerton School District officials had attempted to accommodate Kennedy after warning him to stop the prayers as District officials clarified that they did not want to violate the Constitution's establishment clause, which prohibits the government from favoring one religion over another.
The district offered Kennedy the ability to pray after the crowd had left the stadium or in a private space both options that he refused. Kennedy had retained counsel and the legal team indicated that they would pursue father legal action.
According to media accounts he then prayed publicly with his players at two more games after which he was placed on administrative leave. After a review which included a recommendation by the head football coach that he be terminated, Kennedy was let go and then filed a federal lawsuit alleging that Bremerton School District had violated his First Amendment rights and federal civil rights laws.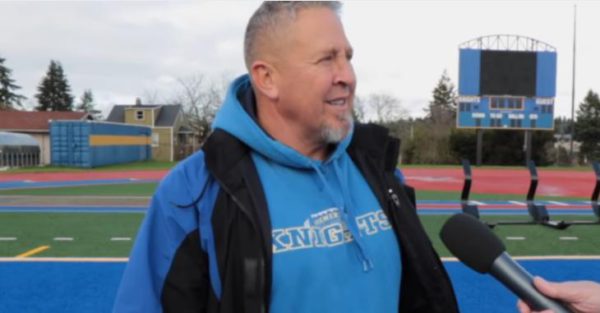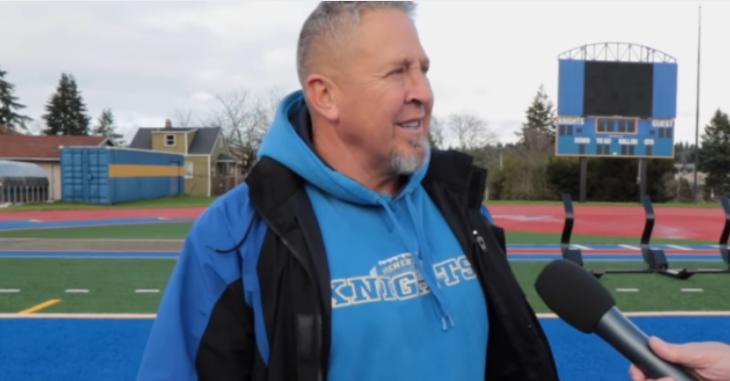 "Kennedy came to the Supreme Court in 2018 seeking to get his job back while litigation continued. The court turned him down, but Justice Samuel Alito penned a statement regarding that denial that was joined by Justices Clarence Thomas, Neil Gorsuch, and Brett Kavanaugh. Alito wrote that Kennedy's free-speech claim raised important issues, and he suggested the case may warrant review in the future," SCOTUSblog reported.
Ultimately, the U.S. District Court rejected Kennedy's argument ruling against him and the case was then heard by a 3 judge panel of the U.S. Court of Appeals for the 9th Circuit, which upheld that decision. The 9th Circuit turned down a petition for an En banc (full) review by the entire 9th Circuit.
Kennedy returned to the Supreme Court in September 2021, telling the justices that the 9th Circuit's ruling used "imagined Establishment Clause concerns to inflict real Free Exercise Clause damage," he argued adding; "The religious expression of hundreds of thousands of teachers in the Ninth Circuit is now on the verge of extinction," he contended. Moreover, Kennedy added, the ruling's "chilling effects elsewhere around the country are palpable, as the Ninth Circuit essentially held" Kennedy's "efforts to publicize the denial of his constitutional rights against him."
The school district countered that whether Kennedy has the right to a "brief, quiet prayer by himself while at school" "is entirely beside the point" – particularly when, the district insisted, "every word of that description is wrong." The dispute before the court, it stressed, is "about a school district's authority to protect students when its employee does not work with it to find a reasonable accommodation." A ruling for Kennedy, the school district warned, would require the Supreme Court "to overturn decades of settled law under both the Free Speech and Establishment Clauses," SCOTUSblog reported.
The Justices declined to take up a case on appeal from the U.S. Court of Appeals for the 10th Circuit, 303 Creative LLC v. Elenis, brought by The Alliance Defending Freedom, (ADF)- listed by the Southern Poverty Law Center as an anti-LGBTQ extremist hate group.
The case stemmed from a Lakewood, Colorado based web designer, who sued to challenge Colorado's anti-discrimination law. ADF filed its appeal last Fall asking the U.S. Supreme Court to review that ruling.
Lorie Smith, claimed in court filings that the Colorado law violated Smith's freedom of speech and freedom of religious expression, citing that it would force her to design wedding websites for same-sex couples which violated her 'Christian' beliefs.
In its 2-1 ruling, the 10th Circuit panel said Colorado had a compelling interest in protecting the "dignity interests" of members of marginalized groups through its law.
In a statement issued by ADF, the Arizona based firm claimed; "The 10th Circuit issued an unprecedented decision in the case, 303 Creative v. Elenis, holding that Colorado's Anti-Discrimination Act both forced Lorie "to create websites—and thus, speech—that [she] would otherwise refuse," and also created a "substantial risk" of removing "certain ideas or viewpoints from the public dialogue," including Lorie's beliefs about marriage."
ADF added; "The lawsuit contends that Colorado Revised Statute § 24-34-601(2)(a) violates the First Amendment's Free Speech and Free Exercise clauses. The state law is the same one the commission twice used against Masterpiece Cakeshop cake artist Jack Phillips, who is currently being harassed by an activist attorney in a third lawsuit that also attempts to use Colorado's law against him. After a trial resulted in a decision against Phillips, ADF attorneys representing him and his shop have appealed that case to the Colorado Court of Appeals."
Colorado Solicitor General Eric Olson questioned whether Smith should even be allowed to challenge the law since she had not started offering wedding websites yet, the Associated Press reported.
But if she did, Olson said, her argument would mean she would refuse to create a website for a hypothetical same-sex couple named Alex and Taylor but agree to make the same one for an opposite-sex couple with the same names. He said that would be discrimination under the Colorado Anti-Discrimination Act, which prohibits discrimination on the basis of sexual orientation.
Judge Mark Beck Briscoe wrote in the majority opinion (303 Creative, et al. v. Elenis, et al.) that "we must also consider the grave harms caused when public accommodations discriminate on the basis of race, religion, sex, or sexual orientation. Combatting such discrimination is, like individual autonomy, `essential' to our democratic ideals."
In his dissent, Chief Judge Timothy Tymkovich wrote that "this case illustrates exactly why we have a First Amendment. Properly applied, the Constitution protects Ms. Smith from the government telling her what to say or do.