I'm a bullied Palm Springs teacher
Even laws can't protect against bias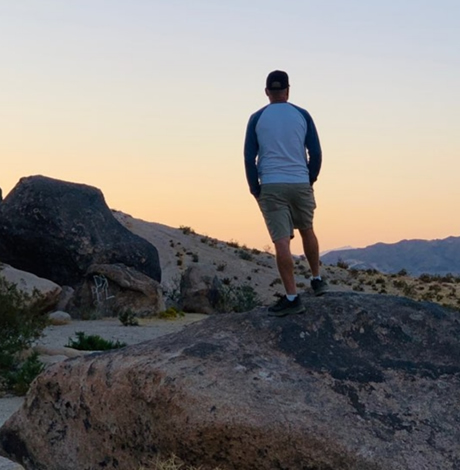 (Editor's note: Without enforcement, California's progressive anti-discrimination laws are toothless, as illustrated by this teacher's account. He asked for anonymity fearing retaliation)
I locked myself in the bathroom stall, crying and afraid, not sure if I could go back out. This wasn't a memory of when this happened in junior high and high school after being harassed and attacked for being gay, but now, as a teacher, in my 40s. How could this happen at work?
I am writing this anonymously because I am still under duress at work. I have reported these situations to Human Resources and multiple people in the district seeking help and support, as well as local and national LGBTQ organizations. I am afraid of what is going to happen to my career, the safety of LGBTQ youth in our district, and the civil rights of my fellow LGBTQ teachers.
At the end of 2016, I moved from the Midwest to San Diego for a new teaching position. While there, I was sent to training offered by GLSEN.
Sitting in the training in the fall of 2017, I learned about the Fair Education Act, the School Success and Opportunity Act, and Seth's Law. I felt empowered. I knew I needed to return to the classroom and be a visible role model to help decrease the staggering rates of suicides and homelessness for LGBTQIA youth. I remember sitting there, emotional, as I shared the bullying and harassment I experienced as a gay youth and my regret that I had not been an out and visible gay teacher for my students much sooner.
My students at the time were 6-8th graders, mostly refugees from Syria, Iraq, and Afghanistan. I had spent the last year with the majority of these students.
I told my principal that my students would ask about my new engagement ring and I wouldn't lie anymore as I had the past 20 years. I told her this was my time to share who I am with my students. My principal was incredibly supportive.
Walking to my classroom, my students noticed my ring and shouted, "What's her name?" This time, I said I would tell them all about it once inside the classroom. They took their seats and I said, "I have something to share with you. I love you all and you matter a great deal to me, and I have been afraid to share this with you."
As tears rolled down my face, I told them I was gay and I told them my fiancé's name. At first, some of the students didn't quite understand so the more advanced English speakers explained in Arabic and Farsi. Then the students started clapping, saying, "We love you! Don't cry."
These students, some who had been shot, many who had lived in refugee camps, experienced the worst this world has to offer. They left repressive societies where LGBTQ people were often killed, beheaded, thrown off buildings or suffered other atrocities – and they embraced me with open arms.
This beautiful experience gave me the confidence and strength to never go back in the closet professionally.
I had come so far since my days growing up in North Dakota and Minnesota. In elementary school, a few kids started calling me "fem." I wasn't sure what that meant and finally asked a friend. He said I was like a girl and must like guys. I still really didn't understand but knew it must be something bad. My world of fear began to form.
In 6th grade, in junior high, I immediately got pegged as gay by a few kids. I learned quickly that being gay, or thought of as gay, was the worst possible thing that you could be, at least so I thought.
By 7th grade, when I finally began to understand that I was gay, I became very depressed. I thought myself to be the only gay kid at my school. My grades dropped and the counselor pulled me into his office thinking I might have been doing drugs, but that was not the case.
It was at this time I began to have thoughts of suicide. I also prayed each day that God would change me.
In my freshman year, I got chased each day and shoved into lockers by a couple of guys, Brad and Jeff. I would hide in bathrooms, try to be the first to leave class, and rush to my next class, and would have to try and leave school early or late to avoid them.
By 12th grade, after hearing daily that it is better to be dead than be gay, I attempted suicide for the first time.
I went to my room, grabbed my dad's handgun and placed the barrel in my mouth. As soon as the cold metal of the barrel hit my teeth, I began to cry and placed the gun on the ground.
Although I wasn't successful, I tried twice more, the next times were by slitting my wrists and downing pills. I had to be hospitalized.
During my college years, I decided to "suppress" my gayness and hopefully find a girl and get married. I mostly spent my 20s with a lot of self-hatred.
Finally, after moving to California in 1999 for my first teaching job, I began to accept and embrace myself.
Coming from North Dakota, I figured I could be fired for being gay, so I never shared who I was with my students. Even in California, I never taught with an open and visible LGBTQI teacher at the elementary or middle school level.
The next 20 years passed by. In between, I went to farrier school in 2011 in Montana, moved to Oklahoma the same year and was diagnosed with HIV in 2015.
After San Diego, my fiancé and I decided to move to Palm Springs in the summer of 2018 so we could afford to buy a home. The area we moved to is internationally known to be a very accepting place for LGBTQ people so we had no worries.
But three weeks into the school year, my new principal called me into his office during my lunch break. He began to immediately interrogate me as to why I had shared with my students that I was gay. He interrogated me for times and dates when I had shared this and repeatedly asked what my being gay has to do with the curriculum.
I cannot describe the dark place this brought me. After my initial horror and shock, I told him that I have every right to share that I am gay, and have a fiancé, just as every straight person shares openly about their husband, wife, or kids.
I left his office devastated, worried that my job was in jeopardy. I went back to my table with my teammates, explaining what happened, then went to the bathroom and locked myself in the stall and cried, just as I had so many times back in junior high and high school.
The bell rang and it was time to pick up my 4th graders. Back in the classroom, I decided to immediately call HR and let them know this happened and that I believed it to be illegal.
Come Monday morning, I received an email from HR simply stating that the principal was simply doing his job and following up on a parent complaint.
Being new to the district, and not having tenure, I felt powerless. I suffered through months of sometimes subtle, sometimes not so subtle harassment.
I was able to switch schools for the 2019-2020 school year. While there are other LGBTQ teachers at my school, I am, once again, the only open and visible gay teacher.
At my new school, I was placed in a situation where I had to stand up for my students, some who were being denied food when they arrived late — and most unbelievably, to ask that Christian Bible verses be stopped from being placed in our school mailbox every day.
The Bible verses did not stop. I requested again that they stop, citing the Establishment Clause of the Constitution and how the Bible is often used to justify discrimination, hatred, and even death towards LGBTQIA.
Since reporting these incidents, I have been bullied and harassed by both fellow teachers (who were upset the Bible verses stopped) and administrators.
The majority of LGBTQIA teachers I have met in the district are afraid to be open and visible at work. They are afraid of reprisals from parents, their administrators, and the district.
If we, as LGBTQIA adults do not feel safe in Palm Springs, can you imagine how LGBTQIA youth feel in our district?
Newsom appoints Vianey Lopez to Ventura County Board
Lopez has a lengthy track record in progressive issues including her outspoken support of Planned Parenthood and women's reproductive rights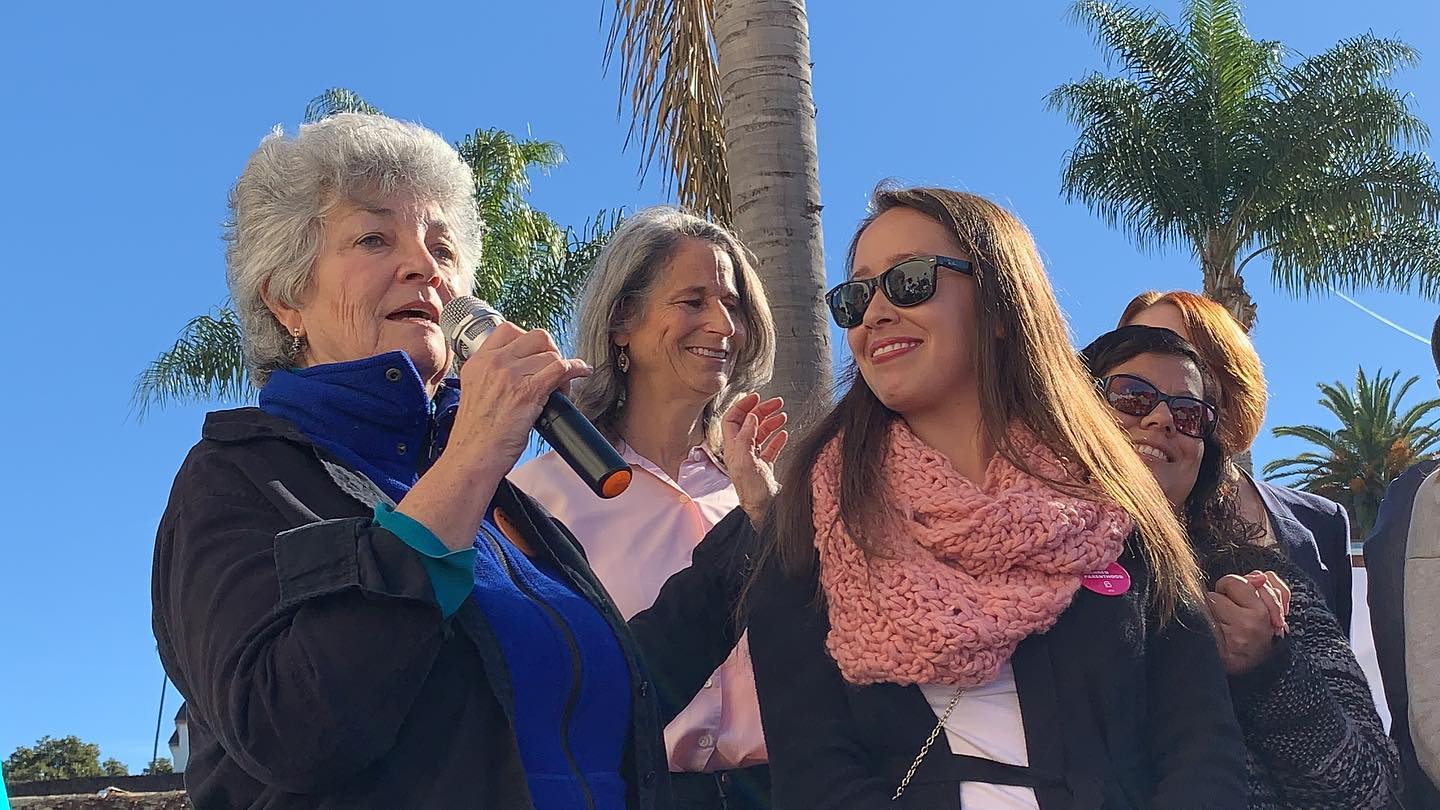 SACRAMENTO – Governor Gavin Newsom announced Friday that he has appointed City of Oxnard Councilmember Vianey Lopez to the Ventura County Board of Supervisors to the seat left vacant by the sudden death of the beloved chair of the Ventura County Board of Supervisors Carmen Ramirez, killed in an August traffic accident.
Lopez, 35, a resident of Oxnard, has been a city councilmember for District Six since 2018 and also serves as a District Director for California State Senator Monique Limón since 2020.
According to her campaign for reelection to city council biography, Lopez immigrated to the U.S. at the young age of 4. As one of the youngest of 11 children, there were opportunities she was afforded that her siblings did not have. Raised locally, Vianey attended kindergarten through middle school in the Hueneme Elementary School District before graduating from Hueneme High School in 2005.
Councilmember, now Supervisor Lopez has a lengthy track record in progressive issues including her outspoken support of Planned Parenthood and women's reproductive rights as well as other key issues including LGBTQ+ equality, immigrant rights, and has worked for several California political leaders including a stint as District Scheduler for former U.S. Representative Lois Capps from 2013 to 2016, a member of the House from 1998 to 2017 representing California's 24th congressional district.
Lopez was a Program Coordinator for the Oxnard Downtown Management District from 2012 to 2013 and an Administrative Assistant and Concierge at the Oxnard Convention and Visitors Bureau from 2009 to 2010. She is a member of the League of United Latin American Citizens and Future Leaders of America.
Lopez earned a Master of Public Policy degree in International Relations and State and Local Policy from Pepperdine University.
Triple A: SoCal gas prices race up by double digits in one week
The average price for self-serve regular gasoline in California is $5.52, which is eight cents higher than last week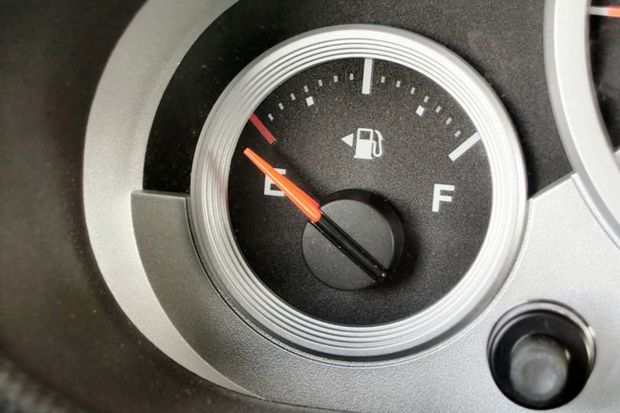 LOS ANGELES – Reports of additional Southern California refinery issues, along with continued low inventories, have created the biggest one-week price jump at the pump since early June, according to the Auto Club's Weekend Gas Watch.
The average price for self-serve regular gasoline in California is $5.52, which is eight cents higher than last week. The average national price is $3.68, which is two cents lower than a week ago.
The average price of self-serve regular gasoline in the Los Angeles-Long Beach area is $5.59 per gallon, which is 17 cents higher than last week, 25 cents higher than last month, and $1.19 higher than last year. In San Diego, the average price is $5.53, which is 15 cents higher than last week, 24 cents higher than last month, and $1.18 higher than last year.
On the Central Coast, the average price is $5.53, which is eight cents higher than last week, seven cents higher than last month and $1.18 higher than last year. In Riverside, the average per-gallon price is $5.44, which is 14 cents higher than last week, 23 cents higher than last month and $1.12 higher than a year ago. In Bakersfield, the $5.46 average price is eight cents higher than last Thursday, three cents higher than last month and $1.10 higher than a year ago today.
"Oil Price Information Service reports that several local refineries are undergoing unplanned maintenance as fuel inventories are at their lowest levels in a decade, which caused Los Angeles wholesale gas prices to rise sharply this week," said Auto Club spokesperson Doug Shupe.
The Weekend Gas Watch monitors the average price of gasoline. As of 9 a.m. on Sept. 22, averages are:
Newsom signs legislation to support California Native communities
Advances equity, inclusion and highlights the unique history, culture and government of tribes in the Golden State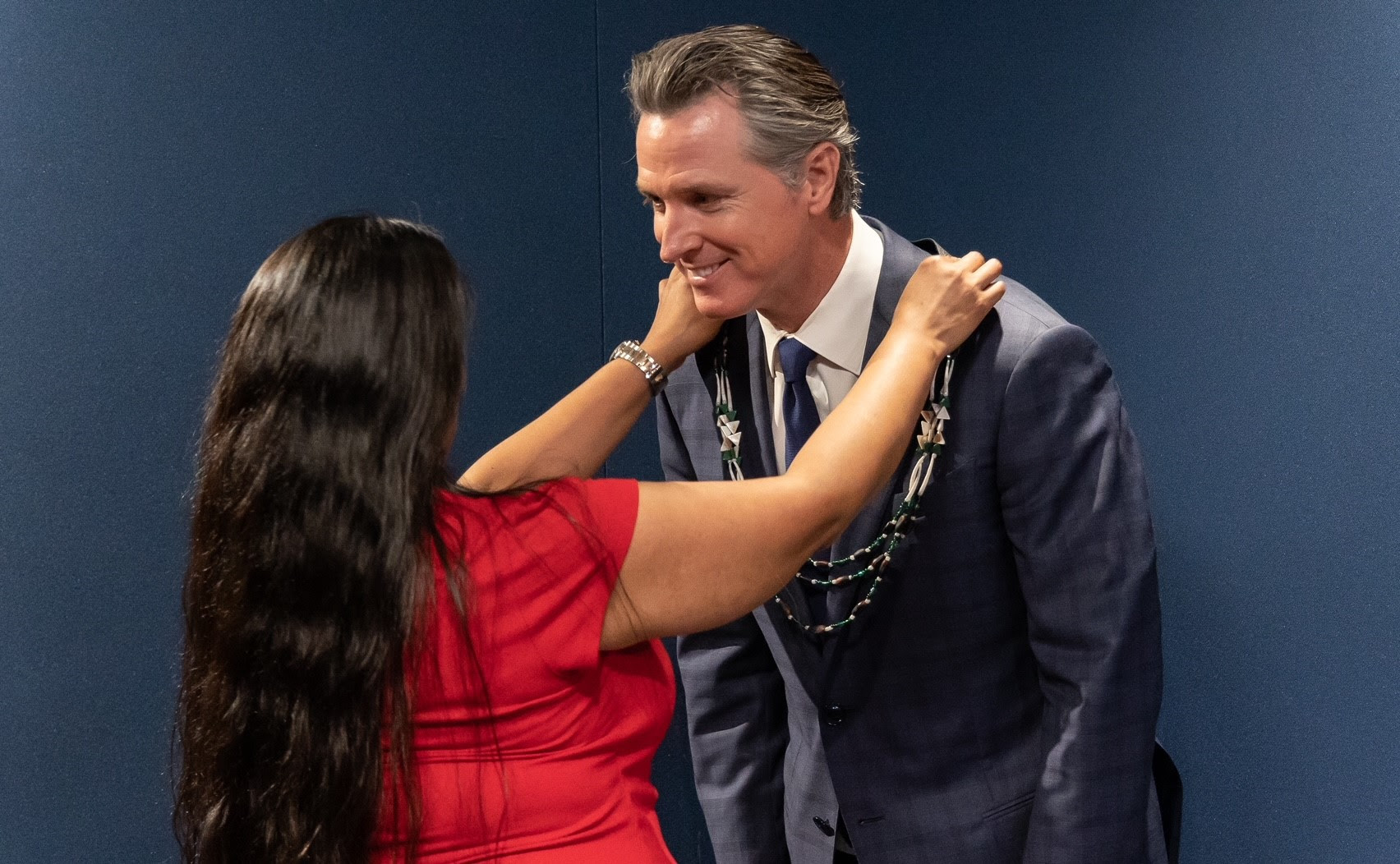 SACRAMENTO – Today on Native American Day, Governor Gavin Newsom signed several bills to support California Native communities and build on the Administration's work to promote equity, inclusion and accountability throughout the state.
AB 1314 establishes a statewide emergency alert system for missing Native people 
In a ceremony joined by leaders of Native American tribes from across California, the Governor signed AB 1314 by Assemblymember James C. Ramos (D-Highland) to help address the ongoing crisis of missing and murdered Native people from communities across the country.

Under AB 1314, local law enforcement will be able to request that the California Highway Patrol activate an emergency Feather Alert, similar to an Amber or Silver alert, to assist in search efforts for a Native person who has been reported missing under suspicious circumstances.
"As we lift up the rich history and contributions of California's diverse tribal communities today, the state recommits to building on the strides we have made to redress historical wrongs and help empower Native communities," said Governor Newsom. "Today's measures continue to move these efforts forward, including a new emergency alert system that will provide us with additional critical tools needed to address the crisis of Missing and Murdered Indigenous People. I thank all the legislators and tribal partners whose leadership and advocacy help light the path forward in our work to build a better, stronger and more just state together."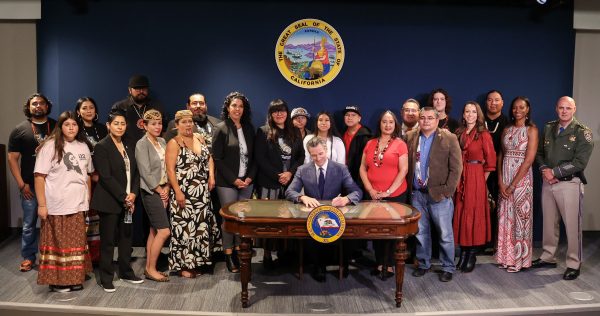 "AB 1314 will help us get the word out sooner when an individual is missing or endangered, enlisting the help of the public for tips and leads as soon as possible when quick action is critical," said Assemblymember Ramos. "I thank the Governor for signing this vital measure – creating an alert system was a top recommendation from tribal leaders for addressing the crisis of Missing and Murdered Indigenous People."
The state budget this year invests $12 million over three years to fund tribally-led programs to help address the crisis of Missing and Murdered Indigenous People on tribal lands. This investment built on last year's investment of $5 million to fund training and guidance for law enforcement agencies and tribal governments to improve public safety on tribal lands and study challenges related to the reporting and identification of missing and murdered Native peoples, particularly women and girls.
AB 1936 re-designates UC Hastings College of the Law and advances restorative justice efforts for Native peoples who suffered mass killings orchestrated by the college's founder
Governor Newsom also signed AB 1936 by Assemblymember Ramos, which re-designates the University of California's Hastings College of the Law as the College of the Law, San Francisco and advances restorative justice efforts for Round Valley Indian Tribes and Yuki people whose ancestors suffered mass killings and other atrocities funded and supported by college founder Serranus Hastings in the mid-19th century.
AB 1936 also outlines several restorative justice initiatives that the College intends to pursue, such as renaming the law library with a Native language name, annually reading a statement of the atrocities Hastings committed against the Yuki people and providing collaborative opportunities for Round Valley tribal students to gain debate and writing experience, among other efforts.
AB 2022 will remove the racist and sexist slur squaw from all geographic features and place names in California
Under AB 2022 by Assemblymember Ramos, the racist and sexist term "squaw" will be removed from all geographic features and place names in the state, and a process to review petitions to change offensive or derogatory place names will be created. This comes on the heels of federal action this month to complete the removal of this slur from nearly 650 geographic features across the country, including several name changes advanced by California based on extensive tribal engagement. The Newsom Administration has launched a series of ongoing actions to identify and redress discriminatory names of features attached to the State Parks and transportation systems.
Governor Newsom also signed AB 1703 by Assemblymember Ramos, the California Indian Education Act. The measure encourages local educational agencies and charter schools to form California Indian Education Task Forces in partnership with local tribes to develop curricular materials that highlight the unique history, culture and government of tribes in their region.