Soaring hits and dramatic misses at the HRC/CNN LGBTQ Town Hall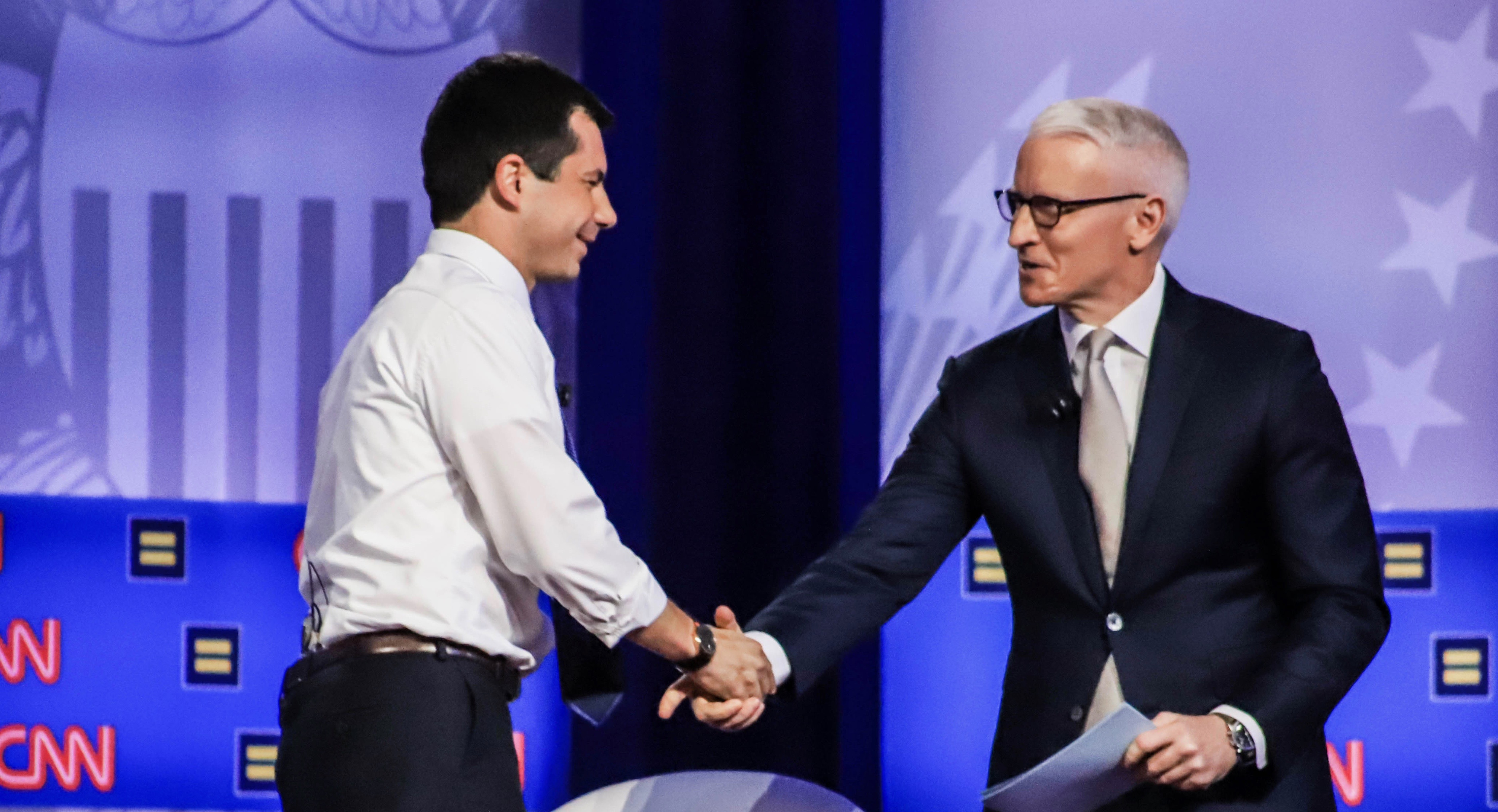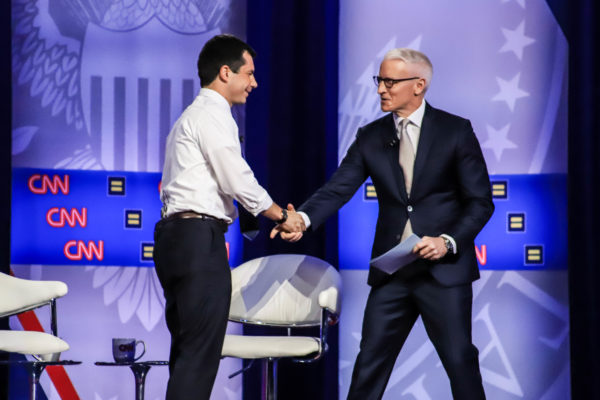 Living history. That's what it felt like inside The Novo theatre at the HRC/CNN LGBTQ Town Hall last Thursday night as nine Democratic presidential candidates showcased their commitment to LGBTQ issues and their plans to advance full equality and end the scourge of AIDS and conversion therapy. Gay presidential candidate Pete Buttigieg and gay CNN moderator Anderson Cooper were well aware they were living history on stage, but, to borrow from The Shirelles, will they all still love LGBTQs tomorrow?
The CNN stage Tuesday night is crowded with 12 Democrats who aspire to topple Donald Trump and live in the White House. The moderators are asking about impeachment, the new Trump-caused war in Northern Syria, immigration, climate change and gun violence.
Sen. Bernie Sanders has returned to campaigning after a heart attack and former Vice President Joe Biden and Sen. Elizabeth Warren have readied their flak jackets for all the incoming grenades tossed by candidates hoping to breakout of single digit poll numbers. Out Mayor Pete Buttigieg is hoping to capitalize on all the thumbs-up, while Sen. Kamala Harris, once considered the female Barack Obama shoe-in, is struggling – she seems to know everything but her message.
Ratings for the Democratic Party's fourth official debate in Westerville, Ohio are expected to be high, given the near certainty of Trump's impeachment by the House – but there is also a nauseating feeling that Trump could still turn ashes into confetti and win re-election in 2020. Who on that stage can defeat him?
CNN's production of the LGBTQ town hall, in partnership with the Human Rights Campaign Foundation, reached 1,430,000 viewers during Buttigieg's third segment at the peak of the four-and a half-hour program. He was preceded by Biden, who brought in 1,336,000 viewers, and followed by Warren with 1,398,000 viewers. The audience started dipping after that with 1,174,000 viewers watching Harris.
"These are pretty good ratings for the town halls. They are not gangbusters like a debate, but they are better than some that CNN has had earlier in the cycle," Ted Johnson, Washington correspondent for Deadline, tells the Los Angeles Blade. "The network also emphasizes that it has these not for the audiences but to show their commitment to covering the campaign."
A ratings junkie, Trump offered a little counter programming on Fox TV with a 102-minute rambling, incoherent and racist campaign rally in Minneapolis, Minnesota – the heavily Somali district represented by Trump nemesis, Ilan Omar.  And while the Democrats appealed to LGBTQ voters and allies, Trump unleashed a bombastic sideshow that roused his supporters and left others questioning his mental stability, including acting out "a truly terrible imitation of [FBI employees] Peter Strzok and Lisa Page achieving orgasm," as Esquire described it.
Saturday Night Live devoted their cold open spoof to the HRC/CNN Equality Town, with a cryptic Anderson Cooper should shrug acknowledging "we'll never do this again." But it was former HUD Sec. Julián Castro (Lin-Manuel Miranda) who best nailed the subliminal message of the event: "Well, first of all, gracias. As a Democrat, I want to apologize for not being gay, but I promise to do better in the future."
What is not a joke is that 11,046,000 LGBTQ adults are still officially second class citizens – the result, the town hall helped underscore – of institutionalized and systematic homophobia, biphobia and transphobia. Additionally, since 2016, HRC has identified more than 57 million "Equality Voters" nationwide who "prioritize LGBTQ-inclusive policies, including marriage equality, equitable family law and laws that would prohibit discrimination on the basis of sexual orientation and gender identity," says HRC.
In 2018, LGBTQ voters counted for 6% of the entire electorate and cast more than 7 million ballots — a turnout of roughly 70%, compared to a turnout of 50% among the general population.
In 2020, the lives and livelihoods of LGBTQ people are at stake. The town hall occurred two days after the Supreme Court heard three job discrimination cases on whether the firing and harassment of an employee based on that worker's sexual orientation or gender identity qualifies as sex discrimination under Title VII of the Civil Rights Act? According to an Associated Press analysis,"a ruling that says the federal law doesn't protect workers targeted because they're gay or transgender could leave millions vulnerable in more than half of U.S. states."
An analysis released Oct. 9 by the Williams Institute at UCLA School of Law based on a poll conducted with Reuters/Ipsos of candidate preferences found that nearly 9 million LGBT adults are registered to vote, with half registered as Democrats, 15% registered as Republicans and 22% Independents and the remaining respondents picking another party or demurring on identifying one.
And yet, as Marketwatch extrapolated from the Williams Institute report, around 21% of LGBTQ adults are not registered to vote. That means there are roughly two million more LGBTQ adults still to be registered to vote in the 2020 election.
Two million. And that's not counting those who want to vote but are shut out or dissuaded or uninspired.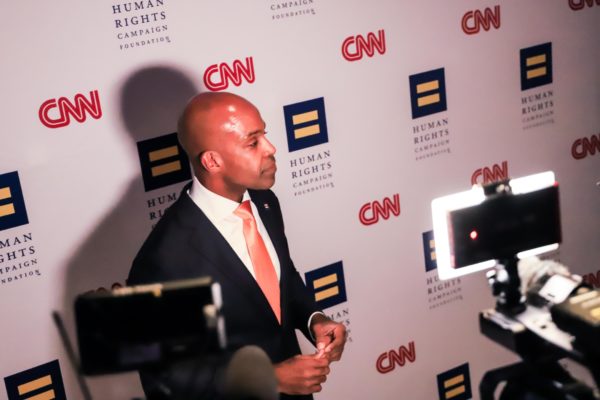 "Voter suppression has primarily targeted voters of color, who also happen to include LGBTQ Americans, who far too often face disproportionate barriers in accessing their right to vote," HRC President Alphonso David told the Washington Post after HRC backed a voting-rights effort organized by former Georgia gubernatorial candidate Stacey Abrams. Some states, for instance, have voter-ID laws where the person is required to show documentation that matches their birth-assigned gender, which could impede a transgender person from voting. The National Center for Transgender Equality Action Fund has a project to help with that – Transform the Vote that explains #VotingWhileTrans.
One hope was that the HRC/CNN town hall would engage voters, as well as get the candidates on the record about specific LGBTQ issues and introduce non-LGBTQ Americans to the human beings behind those issues. Buttigieg and Warren put out detailed, comprehensive LGBTQ plans and Harris pledge to create a White House advocate for LGBT affairs. Beto O'Rourke put out his LGBT plan last June.
Numerous intersectional issues were addressed such as trans military service, HIV/AIDS, suicide and mental health, youth homelessness, gun violence and education and school safety, as well as civil rights and full equality under the Constitution.
Some new details emerged about some of the candidates. For instance, when CenterLink's Tanya Tassi asked Harris about the three Title IX employment discrimination cases before the Supreme Court, the California Senator noted that she had joined in a friend of the court brief to "stand in solidarity with all of the folks who are fighting for equality in those three cases."
And when LA-based HIV-positive dancer and choreographer Thomas Davis asked Harris how she would combat high HIV rates in minority communities, she not only talked about high rates for Black gay men and access to PrEP but shared a personal story about sitting at the bedsides of men who died from AIDS, including Jim Rivaldo, her campaign manager when she ran for San Francisco DA – he was also Harvey Milk's campaign manager.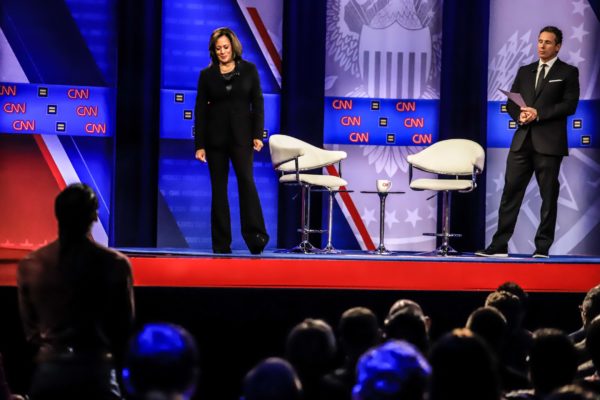 "He would always talk about the need to recognize that within the community there are real hierarchies based on race and income and we need to recognize and deal with that," Harris said. "And since those days to today, we know that in terms of HIV-AIDS rates among black men in particular, it is still much higher because the hierarchy still exists within the community around access to health care, housing, employment, and things of that nature." She then committed to end HIV/AIDS "within a generation."  (JavonTae Wilson, an HIV counselor and tester for In the Meantime Men, asked a similar question of Sen. Klobuchar).
Contrast that with billionaire Tom Steyer who was asked by Nia-Malika Henderson about living in San Francisco in the 1980s during the height of the AIDS crisis. He noted that no one knew how broad the epidemic would become but research and the response from the community was strong.
"So I look at this as a place where there was something very scary and out of control, that Americans — and don't forget, President Reagan would never admit to the AIDS crisis or do anything about it," Steyer said. "But the country responded itself.  Researchers responded.  People in the community responded. People in churches responded.  Actually, there was a great deal of caring that went out.  And as devastating as it was in San Francisco, it wasn't nearly as bad as people were worried about, Nia, and that was really as a result of the work and caring that people put in."
Henderson didn't follow up to ask him to clarify what he meant by "it wasn't nearly as bad as people were worried about."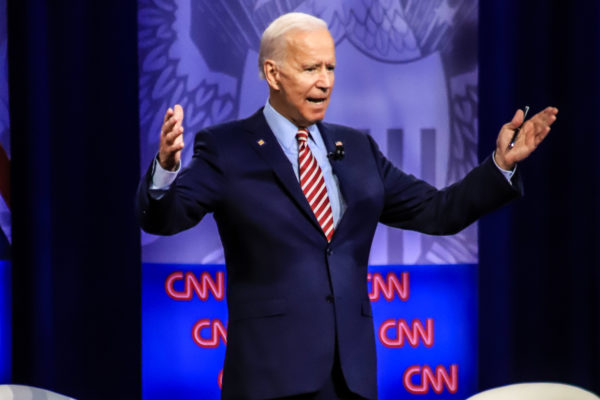 In another instance, Anderson Cooper asked Joe Biden what he would do if the Supreme Court ruled that the Civil Rights Act does not protect LGBTQ workers. Biden said he'd pass the Equality Act "right off the bat." He thinks such protections are constitutional because "I taught constitutional law for 21 years in law school as a constitutional professor, I believe it clearly is covered, clearly is covered."
Some eyebrows went up. Biden – a constitutional law professor? Actually yes, Jamal Brown, Biden's National Press Secretary, tells the Los Angeles Blade, except for 17, not 21 years, at Widener University. He points to an Aug. 27, 2008 article reporting that "Biden has been an adjunct law professor at the school for 17 years, co-teaching a class, 'Special Studies in Constitutional Law.'" One of the proud students watching then-Democratic vice presidential contender Biden speak said: ""I thought it was amazing…,I thought it was very true. He's a straight guy."
There were some other confusing moments. In off the record conversations during and after the event, many thought Warren "won" the night, especially after her hysterical take on same sex marriage that caused such an uproar, it distracted from a Buttigieg press availability backstage.
When asked how she would respond to someone saying they believe marriage is between one man and one woman, Warren said: "Well, I'm going to assume it's a guy who said that. And I'm going to say, 'just marry one woman.' I'm cool with that." She turned, took a comic beat, then added: "Assuming you can find one."
It was one of the biggest hits of the evening, one that continues to be cited by news outlets reporting on Warren. But there were some dramatic missed opportunities to display cultural competence, too.
For instance, when CNN anchor Chris Cuomo asked Warren about her 2012 comment regarding a judge's ruling that granted transition-related surgery to a transgender inmate. During her Senate campaign, she said: "I don't think it's a good use of taxpayer dollars."
"Do you regret that?" Cuomo asked.
"Yep.  No, it was a bad answer.  And I think it was a bad answer.  And I believe that everyone is entitled to medical care and medical care that they need, and that includes people who are transgender, who — it is the time for them to have gender-affirming surgery.  I just think that's important and the appropriate medical care," Warren said.
Though not an explicit apology for her Senate campaign remark, many took it as the equivalent of Harris "taking full responsibility" for her office's refusal to grant transition healthcare to a trans prisoner when she was DA. But it was the next response that threw people.
"So if you help people get to where they want to be, you also have to protect them as what they are," Cuomo said. "Do you think that a crime against somebody who is transgender should be charged as a hate crime in statute?"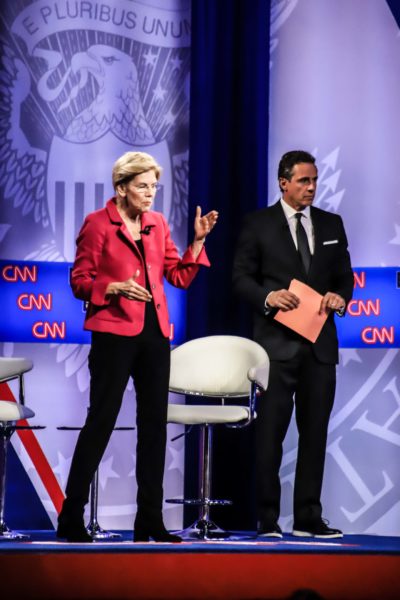 "You know, I think we could if we think that's going to be the most effective way to make change.  So I'm certainly — I'm open to this," she said. "But I'll tell you what I really want.  I want a Justice Department that takes this seriously.  I want to create a Justice Department that says these crimes matter.
"And when they're not federal crimes," Warren continued, "when they are state crimes, in the same way that our Justice Department is empowered to step in if a state is failing to enforce laws and as a result it's leaving women unprotected, it's leaving people of color unprotected, the same should happen for LGBTQ people.  We need a Justice Department that is on the side of the people, all of the people."
Did Warren just say she didn't back a federal hate crime law that included transgender people—with Judy Shepard in the audience? The Los Angeles Blade reached out to her campaign for clarification.
"Gender identity is currently covered by federal hate crime laws and a Warren Administration will use this statute to prosecute," spokesperson Saloni Sharma told the Los Angeles Blade. "Elizabeth was making the point that hate crimes prosecutions are not a sufficient answer – we need to go further to make addressing this issue a priority for the Department of Justice, attack the roots of the crisis, and prevent violence. She has also co-sponsored the NO HATE Act to strengthen hate crime reporting as one of the ways to do that."
What viewers did not know was the backstage drama that happened before the event. Roughly a half hour before showtime, CNN pulled a scheduled question from LA-based trans personality Ashlee Marie Preston. Though Preston described the withdrawn invitation to Out Magazine as being "an act of erasure," a reliable source with knowledge of the incident told the Los Angeles Blade that the question was pulled because Preston was supposed to ask it of Warren but had not disclosed to CNN that she was a paid campaign surrogate, which made her a "plant" questioner and therefore, an ethical conflict of interest to the news production.
CNN only learned about Preston's financial association with the campaign after a video in which she appeared was posted by Team Warren on Twitter. CNN later learned of the racist and homophobic tweets Preston posted over the years, for which she has somewhat apologized.
Warren's campaign did not respond to a request for comment about Preston's tweets.
But Preston's absence was part of a felt vacuum for trans representation, especially the need to elevate Black trans women of color who, with 19 or 20 murders in 2019, are experiencing an epidemic of violence and hatred, about which HRC is well aware.
There were a number of trans people who were able to briefly share their stories through the questions they asked.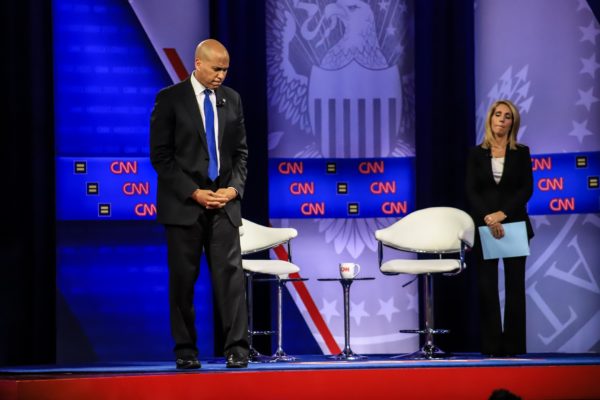 The very first question of the night was for Sen. Cory Booker from Rachel Gonzalez, mother of a 9-year old trans daughter from Dallas and a member of the Human Rights Campaign Parents for Transgender Equality Council. Jacob Lemay, an elementary school student from Massachusetts who identified as "a 9-year-old transgender American, asked Warren a question about school safety.  And Gavin Grimm, now 20, told Booker how he sued his high school in 2015 to use the boy's restroom – a case that went on a legal roller coaster for four years until he finally won on Aug. 9, 2019.
Also representing the trans community were U.S. Air Force combat vet Shannon Scott; Khloe Perez-Rios, a community organizer from Rancho Cucamonga who works at Bienestar; Mariana Marroquin, program manager for the LA-based Trans Wellness Center; and fabulous Black trans singer/songwriter Shea Diamond (who made sure Nia-Malika Henderson pronounced her name correctly); and Black trans activist Carter Brown who was fired from his job in Texas. Andrea Jenkins, the first trans member of the Minneapolis City Council, was Klobuchar's guest and HRC National Press Sec. Sarah McBride, a candidate for Delaware State Senate, got a shout out from Biden.
But despite the diversity among the questioners and the respectful understanding that one of these Democrats could become the next President of the United States, there was a painful sense of the lack of urgency to the ongoing crisis of the murder and violence toward Black and Brown trans women.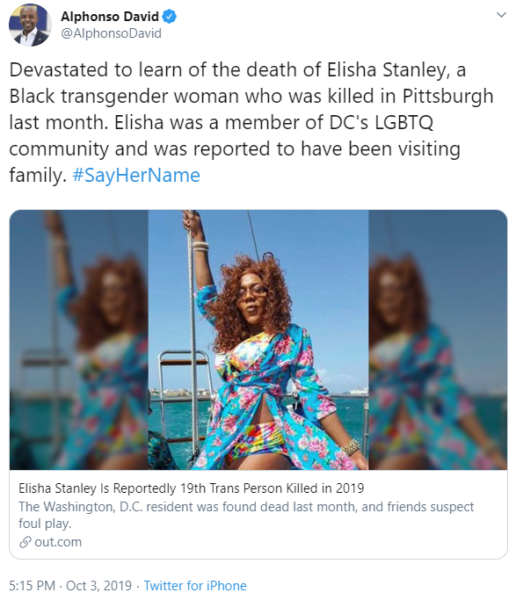 T[email protected] Coalition founder Bamby Salcedo, along with Maria Roman-Taylorson, and and Michaé Pulido decided to do something about it, chanting and waving a trans flag with the message about trans murders, disrupting Buttigieg's segment of the HRC/CNN Equality Town Hall.
"The reason we decided to do it when Pete Buttigieg was onstage is because he is a member of the LGBT community and we wanted for him to see first-hand the violence where at least 20 trans women have been killed," Salcedo told the Los Angeles Blade.
"We needed to show him the importance of addressing the violence against trans women as a priority and to really make sure he understands what needs to happen in order for us to have better life within our broader LGBT community and the broader society," she said. "We wanted the national mainstream audience to get the broader message."
Salcedo also noted how roughly they were treated by security. "The way security handled us was inappropriate, even violent, simply because we were trans women," Salcedo said. "Honestly, I think law enforcement has the mentality to be rough toward trans women, period. That has to change."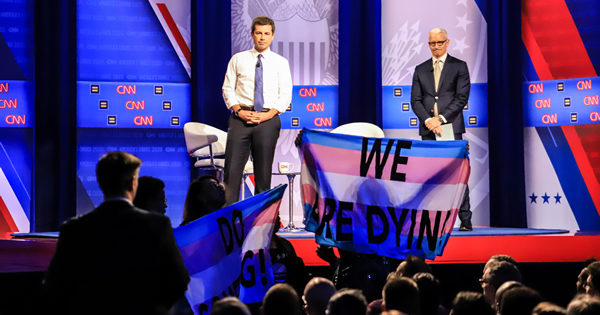 Anderson Cooper was a little thrown but remained calm.
"People are dying," the [email protected] Coalition protesters yelled.
"It's OK.  It's OK.  Be cool.  It's OK.  It's OK.  Hey, hey, hey, hey, guys, guys, guys," Cooper said to the trans women.  "Yo, guys, chill out.  Guys, relax, relax."
Cooper then tried to explain the disruption to the million-plus viewers.
"Let me just point out there is a long and proud tradition and history in the gay, lesbian, and transgender community of protest, and we applaud them for their protest," he said to applause. "And they are absolutely right to be angry and upset at the lack of attention, particularly in the media, on the lives of transgendered…."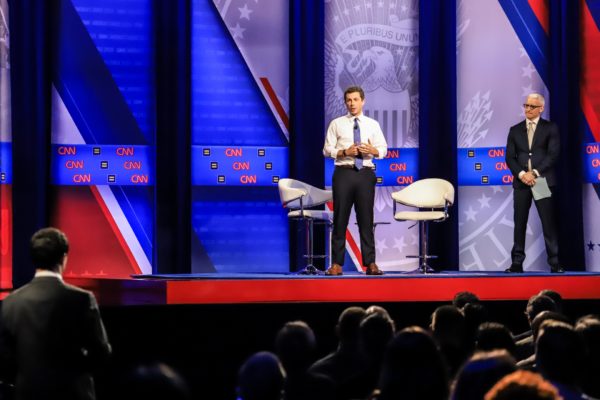 After the protesters were led away, Buttigieg got his question.
"And before turning to it, I do want to acknowledge what these demonstrators were speaking about, which is the epidemic of violence against black trans women in this country right now.

(APPLAUSE)

"And I believe or would like to believe that everybody here is committed to ending that epidemic, and that does include lifting up its visibility and speaking to it.

(APPLAUSE)

It's also a reminder of something at stake in your question, which is just how much diversity there is within the LGBTQ+ community.  And I'm very mindful of the fact that my experience as a gay man, but as a white, cisgender gay man, means that there are dimensions, for example, of what it's like to be a black trans woman that I do not personally understand.

But I also think the diversity within the LGBTQ+ community is part of what we have to offer right now.  Our community, our country is so torn apart, we're so fragmented, and here we have the LGBTQ+ world that is everywhere.  We are in every state, every community.  Whether folks realize it or not, we're in every family.  And that means we can also have the power to build bridges.

And when somebody's weighing whether to come out or just coming to terms with who they are, it's really important for them to know that they're going to be accepted.  There is no right or wrong way to be gay, to be queer, to be trans.  And I hope that our own community, even as we struggle to define what our identity means, defines it in a way that lets everybody know that they belong among us."
After Salcedo was taken away and the televised questioning resumed, it was up to Blossom C. Brown to raise the stakes again.
Lizette Trujillo, from Tucson, Arizona, was about to ask about her transgender son when she suddenly stopped. "I just want to take a moment before I ask my question to validate the pain of our transgender siblings that demonstrated earlier and that have spoken up today, especially black trans women, she said.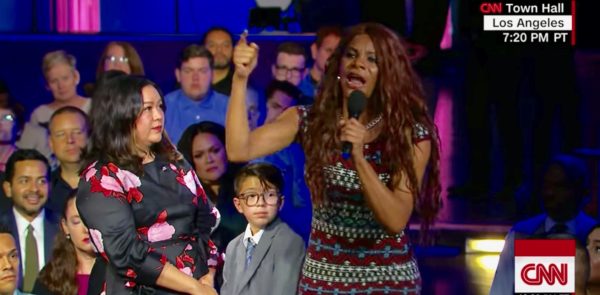 Then came Blossom C. Brown, who swiped Trujillo's microphone. Here's how the exchange unfolded:
"I don't want to take this away from you but let me tell you something – Black trans women are being killed in this country.  And CNN, you have erased black trans women for the last time.  Let me tell you something.  Black trans women are dying.  Our lives matter.

I am an extraordinary Black trans woman, and I deserve to be here.  My Black trans sisters that are here.  I am tired.  I am so tired of just sitting there.  And it's not just my Black trans women…

LEMON:  Ma'am.  Ma'am.

BROWN: It's my Black trans brothers, too.  And I will say what I'm going to say.  I'm going to say what I'm going to say.

LEMON:  No, no, no, just come here.  No, I just want to ask you something.  Come here.  Tell me.  I want you to talk — what's your name?

BROWN:  Blossom C. Brown.

LEMON:  Blossom, let me ask…

BROWN:  Google me.  Please Google me.

LEMON:  Blossom, thank you.  Let me tell you something.  No, don't come on the stage.  And can I — may I have the mic?

BROWN:  OK.

LEMON:  May I have the mic?  Blossom, let me tell you something.  The reason that we're here is to validate people like you.  That is why we're giving — but that is why we're here.

BROWN:  (OFF-MIKE) your actions do not say that.

LEMON:  OK, but…

BROWN:  Not one black trans woman has taken the mic tonight.  Not one black trans man has taken the mic tonight.

LEMON:  Yeah.  Yeah.  Hang on.  We can't hear you.  Blossom, we can't hear you.  Here.  Blossom, we can't hear you.

BROWN:  Baby, your actions have to speak louder than words.  Because guess what?  Not one Black trans woman has taken the mic tonight.  Not one Black trans man has taken the mic tonight.  Show me.

LEMON:  Blossom, Blossom…

BROWN:  (OFF-MIKE)

LEMON:  OK, thank you, I appreciate it.  Blossom, you're a Black trans woman.  You have the mic in your hand.  I've given — I've taken it and given it back to you.  We want to hear from you. We have had trans people of color.  We have all people here.  And you're welcome — but we — but we are proud and happy that you're here.  We're proud and happy that you're here.  Yes, but, remember, we're under a time constraint.  All right.  Thank you, Blossom, and I appreciate it.

BROWN:  Yeah, that's how anti-Blackness works, amongst people of color.  That's what anti-Blackness looks like, the erasure of Black trans people.

LEMON:  All right.

BROWN:  I'm here.  We are here in this room.  Please give us that opportunity.

LEMON:  Blossom, thank you so much.  And we appreciate it.  Thank you very much.  Yes, no, I got it.  There we go.

(APPLAUSE)

Congressman, please address that.  Do you want to address that?

O'ROURKE:  I'd be happy to.  Yeah.

LEMON:  Thank you, Blossom.

BROWN:  I just want to remind everyone that Stonewall was led by transgender women of color, and it's 15 years later, and we're still failing you as a community.  But there are mothers like me and other community members that are committed to change.  And so thank you for allowing that.

LEMON:  Thank you.

(APPLAUSE)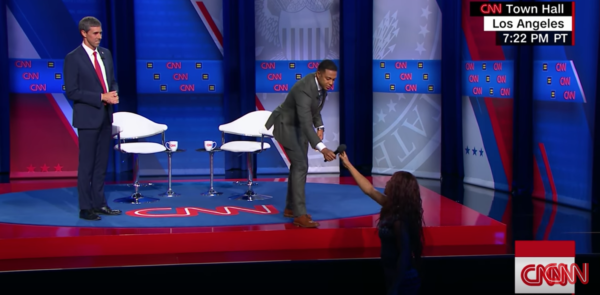 O'Rourke commended Don Lemon:  "And then I want to commend you, because after Blossom took the microphone from you, and then returned it after what she said, you acknowledged that she did not grab the mic to speak out against anybody, or to put down anybody.  She grabbed the mic to stand up for herself and other trans women of color and trans men of color that she talked about, as well.  That's what democracy looks like in America."

Brown later told the Los Angeles Blade that she is hoping to organize a forum specifically tackling the issues of significance to Black trans women. (Go to her Facebook page to watch for developments)
HRC President Alphonso David later tweeted an apology: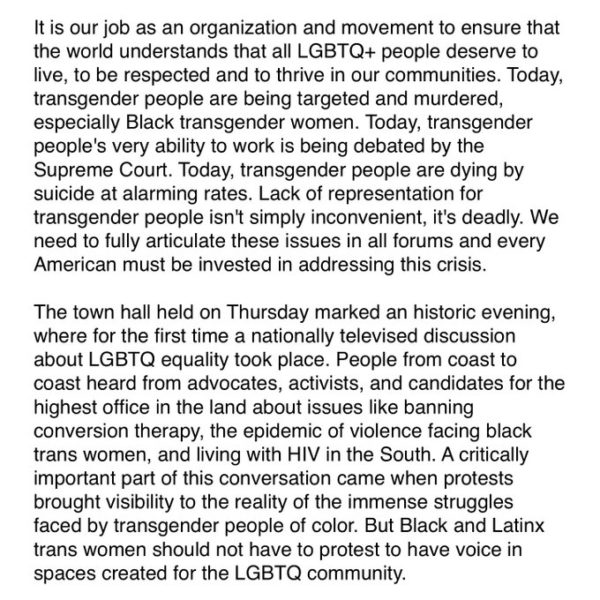 What has not been addressed is the lack of attention to lesbian, bisexual and non-binary people.
Lesbian pioneer Karla Jay, PhD, Professor Emerita of English and Women's & Gender Studies at Pace University in New York, wrote an op-ed for the Los Angeles Blade in which she laments the missing lesbians.
"When the CNN/HRC (Human Rights Campaign) televised LGBT Town Hall ended at midnight on the East Coast, I felt more like I had survived an entire Jerry Lewis Telethon for Muscular Dystrophy (OK, this dates me) rather than an informative interchange between Democratic candidates and a lively audience.  When I unscientifically polled "Friends" on Facebook afterwards, not one of perhaps 700 lesbians admitted to having watched the event. My bluest of the blue lesbian friends visiting from Florida confessed that they had fallen asleep not far in," she wrote.  "But it wasn't Lesbian Nation's fault for conking out at the remote when HRC's questions totally ignored us."
Yes, towards the ends, in one question "asking about medical coverage for her spouse, one woman referred to herself and her wife, and there was one bisexual and one nonbinary person," she wrote. "For some reason, the general public and even many gay men seem to think that lesbians have no specific issues except to worry about which half of a couple will get custody of the cat after a divorce, who will win the lesbian softball tournament, and what should be brought to the vegan potluck. However, not being seen is not the same as being well off or content."
Like straight women lesbians tend to live into old age and become victims of elder abuse, denial of services, forced to separate from a partner when seeking assisted living or at a homeless shelter. And what about reproductive health and creating a family by having "access to alternative insemination in every state, and justice for both biological and nonbiological parents in the event of a separation or divorce.
According to The Washington Post, "there are 5.5 million lesbians in the United States—most of them presumably of voting age. The robust lesbian communities in Michigan, Wisconsin, and Pennsylvania could turn those states blue," Jay writes. "Reaching out to lesbians is an uncomplicated strategy that could pay big dividends.  But suggesting by omission that our lives don't matter is a strategic error."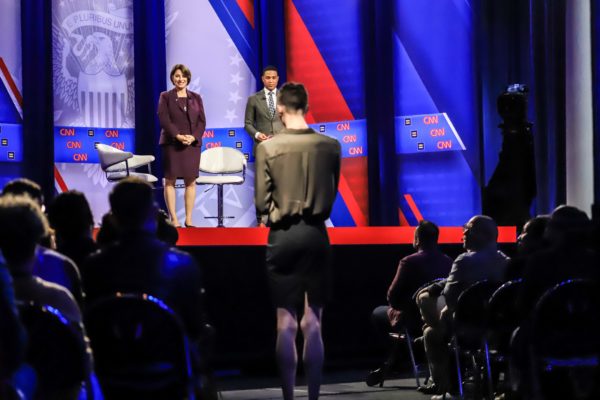 Non-binary people got really short-changed. Oscar Buckland, an LA-based community college student who identifies as non-binary asked Amy Klobuchar: "In California, I am able to change my gender to X.  However, on the federal level, there is no such option.  Will you recognize third gender markers on a federal level?
"Yes.  Thank you.  I will," she said. "And I think there's also — you know, I think that there is a lot of work we need to do, all over the country, with driver's licenses, as you know.  Not every state has some of the provisions that California have in place and just work on a state-by-state basis to make those changes.  So, thanks for asking the question."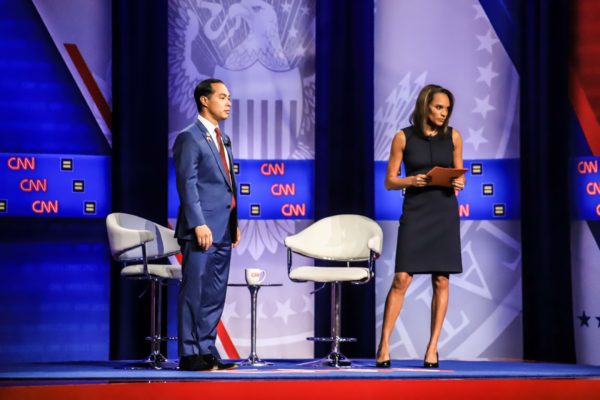 Bisexuals also received scant notice. Julian Castro said bisexuals would be included in his administration's LGBTQ policies.
Actor/activist Sara Ramirez fumed on Twitter.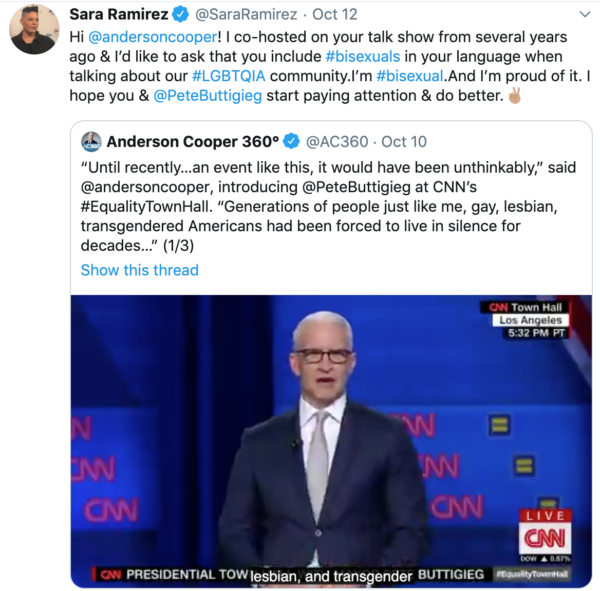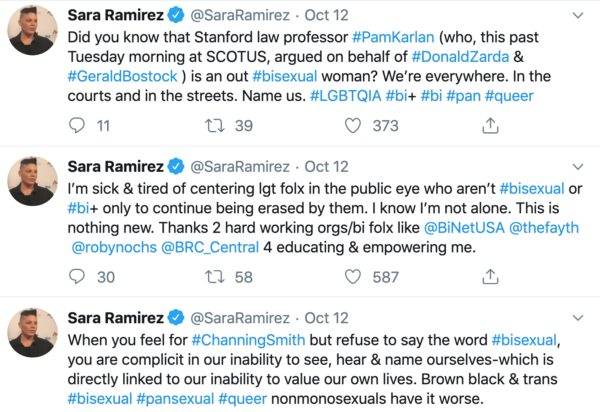 But the LGBTQ civil rights movement, which claims to seek social and economic justice, barely notices that there are more bisexuals than gay men, lesbians and trans people, according to the Williams Institute, and bisexuals are also at huge risk for poverty.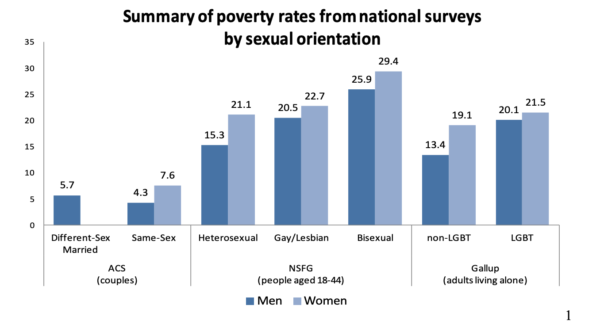 It is incumbent upon the LGBTQ community itself to raise and help solve these issues – including finding those 2 million LGBTQ unregistered voters and educating them about the historical significance of the 2020 elections.
See HRC highlights here. See CNN Live blog highlights here. Find CNN transcripts of all the town halls here.
All photos, except screen grabs, are by Daniel Sliwa for the Los Angeles Blade.
Los Angeles to host Summit of the Americas in June
The U.S. will host the Ninth Summit of the Americas in LA in June 2022 focused on "Building a Sustainable, Resilient, & Equitable Future"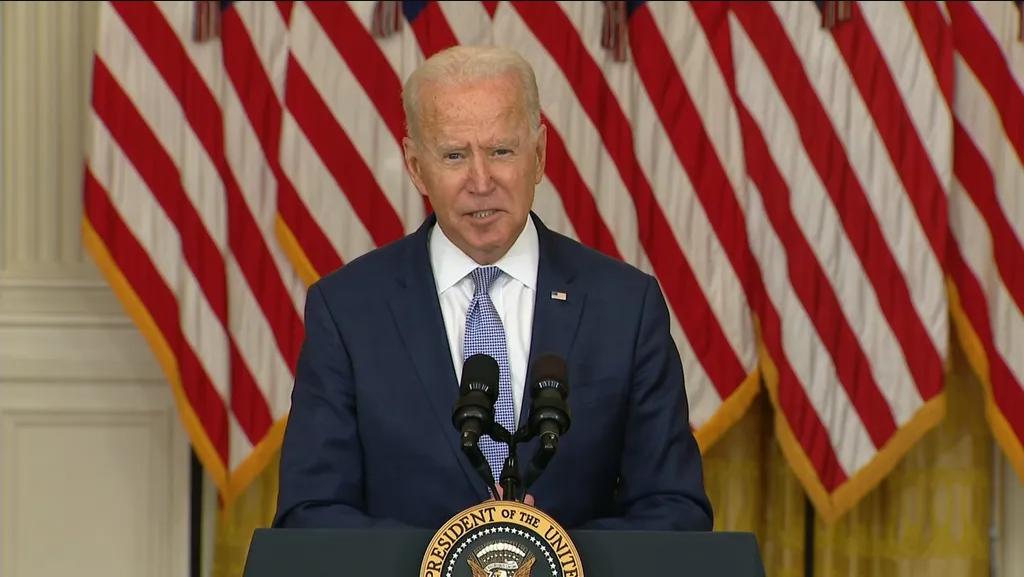 WASHINGTON – The White House announced Tuesday that Los Angeles has been chosen by the Biden administration to host this year's Summit of the Americas, the institutionalized gatherings of the heads of state and government of the Western Hemisphere.
The Summit of the Americas is where leaders discuss common policy issues, affirm shared values and commit to concerted actions at the national and regional level to address continuing and new challenges faced in the Americas.
The United States will host the Ninth Summit of the Americas in Los Angeles in June 2022 with a focus on "Building a Sustainable, Resilient, and Equitable Future" for the Western hemisphere.
"The vital national interests of the United States are inextricably bound to the fortunes of our closest neighbors in the Americas. To that end, the ability of our democracies to close the gap between what we promise and what we deliver depends in no small part on what we do, together, to make it better," President Biden said in his statement.
"The Summit of the Americas is the only hemisphere-wide convening of leaders from the countries of North, South, and Central America and the Caribbean. U.S. leadership in the Summit process underscores our deep and historical commitment to the people of the Western Hemisphere as well as our commitment to realizing the Build Back Better World (B3W) initiative," the statement said.
"Working with the city of Los Angeles, Mayor of Los Angeles Eric Garcetti, and Governor of California Gavin Newsom, the United States looks forward to convening leaders and stakeholders across the hemisphere to advance our shared commitment to economic prosperity, security, human rights, and dignity," the statement added.
U.S. officials hope will help mend diplomatic fences in the Western Hemisphere, officials familiar with the decision told the Los Angeles Times.
The administration is expected to cite the city's "deep and robust" ties throughout the hemisphere as one of the reasons it was selected, according to a White House official speaking on condition of anonymity to discuss the matter ahead of the formal announcement.
Marriage equality plaintiff Obergefell running for Ohio state legislature
Obergefell was the plaintiff seeking marriage rights that led the U.S. Supreme Court to rule in 2015 for same-sex marriage nationwide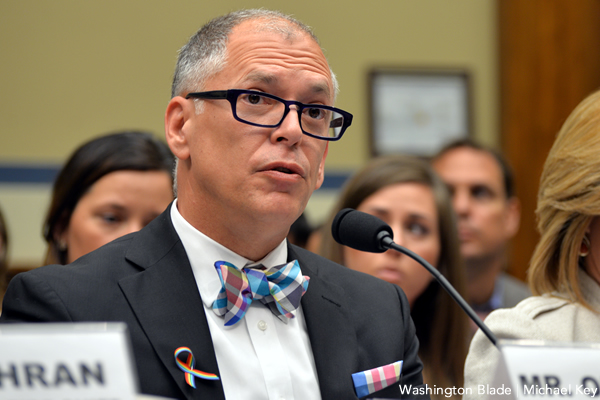 SANDUSKY, Oh. – Jim Obergefell, the lead plaintiff in the litigation that ensured same-sex couples have the right to marry nationwide, announced on Tuesday he'd pursue a new endeavor and run for a seat in the state legislature in his home state of Ohio.
"You deserve a representative who does the right thing, no matter what. You deserve a representative who fights to make things better for everyone," Obergefell said. "I've been part of a national civil rights case that made life better for millions of Americans. Simply put, I fight for what's right and just."
Obergefell, who claims residency in Sandusky, Ohio, is seeking a seat to represent 89th Ohio District, which comprises Erie and Ottawa Counties. A key portion of his announcement was devoted to vowing to protect the Great Lakes adjacent to Ohio.
"We need to invest in our Great Lake, protect our Great Lake, and make the nation envious that Ohio has smartly invested in one of the greatest freshwater assets in the world," Obergefell said.
Obergefell was the named plaintiff in the consolidated litigation of plaintiffs seeking marriage rights that led the U.S. Supreme Court to rule in 2015 for same-sex marriage nationwide. Obergefell was widower to John Arthur, who died of amyotrophic lateral sclerosis, and was seeking the right to be recognized as his spouse on his death certificate. The ruling in the consolidated cases ensured same-sex couples would enjoy the full benefits and responsibilities of marriage.
"We should all be able to participate fully in society and the economy, living in strong communities with great public schools, access to quality healthcare, and with well-paying jobs that allow us to stay in the community we love, with the family we care about," Obergefell said in a statement on his candidacy.
Arizona lawmakers and activists push back against anti-LGBTQ bills
Arizona is no stranger to anti-LGBTQ bills. In 2020 lawmakers sent an anti-LGBTQ education bill to Republican Gov. Ducey's desk- he vetoed it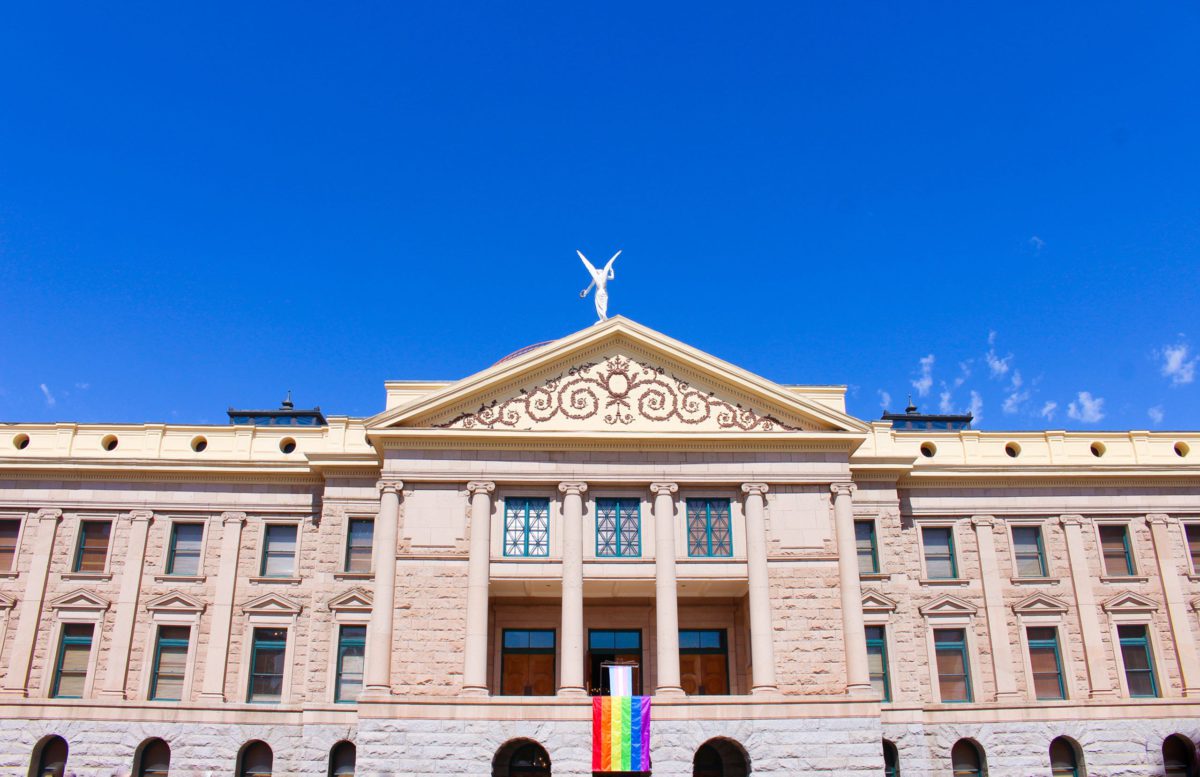 PHOENIX – Political leaders and activists in Arizona are sounding the alarm bells over nearly a dozen anti-LGBTQ bills introduced by Republican lawmakers in the state legislature.
The discriminatory bills – totaling nine to date, according to the Human Rights Campaign (HRC) – mirror much of the anti-LGBTQ bills introduced last year around the country, in what was a record year for legislation attacking the LGBTQ community, particularly trans people.
Three of the bills – Senate Bill 1130, which would ban gender-affirming care for minors, Senate Bill 1165, an anti-trans sports bill, and House Bill 2112, which could prohibit the teaching of racism and sex discrimination – are set for committee meetings this week.
Senate Bill 1130 was introduced by Arizona state Sen. Wendy Rogers, who, as the Blade reported last year, is an outspoken supporter of Donald Trump and a member of the far-right anti-government militia organization Oath Keepers.
Other bills would limit gender markers on official documentation to only "male" and "female," make educators only use incorrect pronouns for students if it differs from their birth certificate and force students to get written permission to join clubs involving gender identity or sexuality.
"This is an attack on human rights," said Arizona state Rep. César Chávez, chairman of the Arizona LGBTQ Legislative Caucus, at a press conference hosted by the HRC. "We're criminalizing individuals for being who they are. On top of that, we're criminalizing doctors and health care workers, individuals that are doing their job."
Sponsors of these bills say that they will benefit their communities and protect women and children. However, Chávez accused the Republican party of wanting to "attack our youth and those individuals who identify as LGBT+."
Lizette Trujillo, a parent of a trans child in Tucson, Arizona, detailed the toll that the proposed legislation takes on her son and her family.
"Legislators in our state are wielding their power to leverage the most vulnerable youth in our state to further their political careers," she said, adding: "This causes irreparable harm on the transgender community."
She also had an urgent message for members of her community: "Help us stop power-hungry legislators in this blatant attack," she said. "Help us stop our government from using parents like me and kids like mine as their political pawns. Transgender kids exist – protect them, believe them, support them and affirm them.
Trujillo, who is also a member of the HRC Foundation's Parents for Transgender Equality National Council, has become accustomed to the fight for her son's rights. In 2019, the HRC featured her for "leading the charge" for LGBTQ-inclusive education within the Tucson Unified School District.
Arizona is no stranger to anti-LGBTQ bills. Last year, state lawmakers sent an anti-LGBTQ education bill to Republican Gov. Doug Ducey's desk. But he ended up vetoing the bill, calling it "broad and overly vague."
Now, pro-LGBTQ lawmakers and activists in the state are readying to push back against such legislation.
According to Bridget Sharpe of HRC Arizona, the group plans to show up to the statehouse and testify against the anti-LGBTQ legislation. She said that is the best way to get results. They will make their first appearance Thursday, where Trujillo will be a speaker.
Chávez wants to have conversations with his colleagues across the aisle, noting that it has "become a rarity here in the Arizona State Legislature," but that they are "very meaningful."
"I will say that it's going to take political will from my Republican colleagues to be able to vote against these bills," he said.