San Salvador mayor talks marriage equality in El Salvador during US trip
Ernesto Muyshondt spoke to Spanish-language newspaper in DC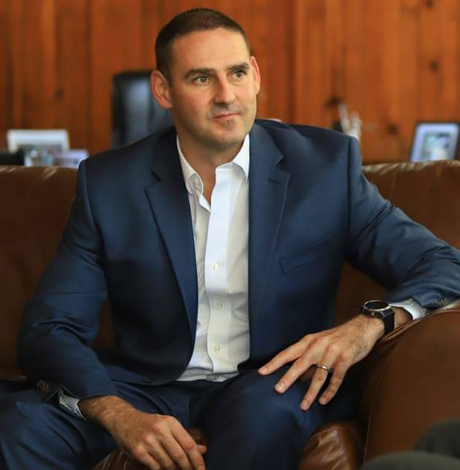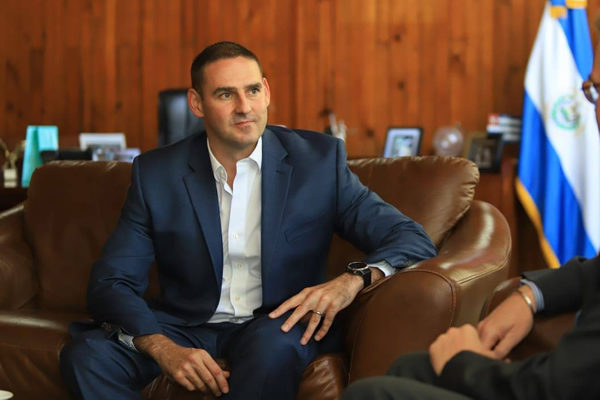 SAN SALVADOR, El Salvador — The mayor of El Salvador's capital talked about marriage equality in his country during a visit to D.C. earlier this month.
El Tiempo Latino, a Spanish-language newspaper in D.C., asked Ernesto Muyshondt about the issue during an Oct. 2 interview.
Muyshondt said he is not reluctant to talk about it within his Republican Nationalist Alliance (ARENA) party. Muyshondt nevertheless called out ultra-conservatives and other ARENA members who do not want to support the issue, especially given they put it and abortion on the same line with the LGBTI community's rights.
"I think that these issues can be debated openly; we have to respect the rights of other people," declared the San Salvador mayor. "The right to life is the main human right and I think that ARENA should be a pro-life party. From there the freedom of every person to live their sexual orientation and preference, etc., should also be respected."
LGBTI activists in El Salvador, for their part, have welcomed Muyshondt's comments.
"We have heard over the last few months a very important position on his part in relation to respect and people's dignity and respect for making free decisions. And in this case, he has been very sincere and open to talking about the right to decide in relation to his reference to the gay, lesbian, bisexual and transgender community," William Hernández, director of Asociación Entre Amigos, told the Washington Blade.
Hernández also said Muyshondt's office supported San Salvador's annual Pride parade this year.
"The mayor's office was represented, even though he could not attend," said Hernández. "He issued permits and the mayor's office allowed the event to take place."
"To have people like Mayor Muyshondt talk about civil marriage equality is already a great step forward, because the issue has been tied to a party that has been historically ultra-conservative for years," Karla Guevara, executive director of Colectivo Alejandría, told the Blade. "We know there are still many people who resist the recognition of LGBTI people's rights, especially marriage equality for gay and lesbians as with the issue of a gender identity law for trans men and women."
Muyshondt over the last few months has not been the only one among ARENA's who has declared themselves in favor of the LGBTI community. Josué Godoy, a member of El Salvador's National Assembly who represents Santa Ana department, has also shown himself to be open to the issue.
"Assemblyman Godoy, as with the mayor, has shown interest in the issue of sexual and reproductive health, the issue of rights for the LGBTI community, the protection of women who have complications while pregnant," Hernández told the Blade. "He has not been as close-minded as the mayor has shown."
The aforementioned comment is because of the rest of Muyshondt's comments in D.C. with respect to abortion, which he feels needs to remain firm. El Salvador is one of the three countries in the world that imposes long prison sentences to women who have spontaneous or accidental abortions.
"It is very important to me that Mayor Muyshondt is willing to be on board with the issue of marriage equality and talk about defending life, but it is contradictory that he will not refer to the protection of women and girls' right to life due to obstetric complications," Alejandra Burgos, coordinator of the Salvadoran Network of Human Rights Defenders, which has also been following a marriage equality lawsuit, told the Blade.
"LGBTI people face daily violations of the right to life in a country where women's right to live free of violence is not a reality, even though it is the law," Burgos told the Blade. "It seems to me that his party cannot defend actual lives, without assuming its responsibility to protect and defend the lives of girls, women and LGBTI people in El Salvador.
Despite the contradictory comments that can be made inside ARENA with respect to these issues; some LGBTI organizations and human rights activists are celebrating the posture towards marriage equality that some of the right-wing party's aforementioned members have. These human rights activists at the same time recognize it is not an issue of political parties, but rather a constitutional one that can provide guarantees in order to extend rights to a community, like the LGBTI community, that has been historically excluded.
"It is an issue that is now in the public sphere and we hope that it will not be an issue that will be ignored like the gender identity law has been in the past, for example," Guevara told the Blade. "To talk about human rights is not a setback in the country. This could put El Salvador in an important level of development in the eyes of the world."
Leaders of 17 EU countries urge bloc to fight anti-LGBTQ discrimination
Hungary lawmakers last week passed another homophobic, transphobic bill
BRUSSELS — The leaders of 17 European Union countries have signed a letter that urges the EU to fight anti-LGBTQ discrimination.
Politico reported Belgian Prime Minister Alexander De Croo, Danish Prime Minister Mette Frederiksen, German Chancellor Angela Merkel, Estonian Prime Minister Kaja Kallas, Irish Taoiseach Micheál Martin, Greek Prime Minister Kyriakos Mitsotakis, Spanish Prime Minister Pedro Sánchez, French President Emmanuel Macron, Italian Prime Minister Mario Draghi, Cypriot President Nicos Anastasiades, Latvian Prime Minister Krišjānis Kariņš, Luxembourgish Prime Minister Xavier Bettel, Maltese Prime Minister Robert Abela, Dutch Prime Minister Mark Rutte, Finnish Prime Minister Sanna Marin and Swedish Prime Minister Stefan Löfven signed the letter ahead of an EU summit in Brussels. Austrian Chancellor Sebastian Kurz is also a signatory.
The EU heads of state signed the letter a week after Hungarian lawmakers approved a bill that would ban the promotion of homosexuality and sex-reassignment surgery to anyone under 18.
The European Commission on Wednesday said it would seek to block the measure. European Commission President Ursula von der Leyen described it as a "shame."
"This bill clearly discriminates against people on the basis of their sexual orientation and it goes against all the values, the fundamental values of the European Union and this is human dignity, it is equality and is human fundamental rights, so we will not compromise on these principles," she said.
"I will use all the powers of the European Commission to ensure that the rights of all EU citizens are guaranteed, whoever you are and wherever you live," added von der Leyen.
This Hungarian bill is a shame.

It discriminates people on the basis of their sexual orientation & goes against the EU's fundamental values.

We will not compromise.

I will use all the legal powers of @EU_Commission to ensure that the rights of all EU citizens are guaranteed. pic.twitter.com/RzWPpue0CD

— Ursula von der Leyen (@vonderleyen) June 23, 2021
Hungarian Prime Minister Viktor Orbán rejected the criticisms.
"The recently adopted Hungarian bill protects the rights of children, guarantees the rights of parents and does not apply to the sexual orientation rights of those over 18 years of age, so it does not contain any discriminatory elements," his government said in a statement, as France 24 reported.
Orbán and members of his ruling Fidesz party in recent years have moved to curtail LGBTQ rights in Hungary.
Hungarian lawmakers late last year approved bills that effectively banned same-sex couples from adopting children and defined marriage as between a man and a woman. A measure that bans transgender and intersex people from legally changing their gender passed in the Hungarian Parliament in April 2020.
Munich's Allianz Arena sought to illuminate the stadium in rainbow colors during a Euro 2020 match between Hungary and Germany as a way to protest the latest anti-LGBTQ bill to pass in the Hungarian Parliament. The Union of European Football Associations, which is European soccer's governing body, rejected the request.
ILGA-Europe in a statement it sent to the Los Angeles Blade on Thursday notes both Hungary and Poland, another EU country in which lawmakers have sought to restrict LGBTQ rights in recent years.
"For quite some time now, we've been informing EU ministers about systematic breaches of EU law committed by Hungary and Poland, which impact on LGBTI rights and the lives of LGBTI people," says ILGA-Europe. "This week's developments seem to suggest that the European Commission and a number of member states finally heard that call. Time to keep up the action and follow through on its values and responsibilities as guardians of EU law, keeping the important commitments made this week."
The Memorial at Harvey Milk Plaza; preliminary design revealed
"The balance between Harvey's history and the movement's history feels correct- Harvey would have liked it"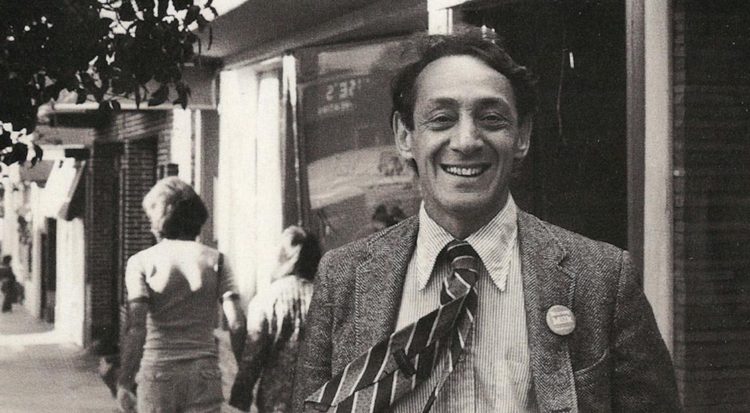 SAN FRANCISCO – The Friends of Harvey Milk Plaza (FHMP) revealed a new vision for the Memorial at Harvey Milk Plaza Thursday, which is located at the iconic intersection of Castro and Market Streets commemorating the visionary civil and human rights leader.
"The balance between Harvey's history and the movement's history feels correct to me. Harvey would have liked it," shared photographer Dan Nicoletta, who was close friends with Harvey and worked at his Castro Camera store on Castro Street.
In alignment with San Francisco's Pride Month celebrations, the design is being shared with the public for feedback via two virtual town hall meetings on June 23 and 24 and via a broader continued online engagement effort available here, [Link].
"We believe the redesign captures the public's desire to better honor Harvey Milk and creates one of the United States' first 'next generation' memorials: one that will continue to represent the values of the local community through growth and change. The Memorial at Harvey Milk Plaza will interweave the past and the present so that it serves as a call to action for generations that follow," explained FHMP Interim Executive Director Brian Springfield.
Included in the design are features dedicated to visibility and representation of the wide spectrum of people encompassed by the LGBTQ+ community. Public art and interactive elements celebrate LGBTQ+ culture and history while also promoting a call to action in support of social justice movements, making the Memorial at Harvey Milk Plaza a place where hope and action live on forever.
The design is anticipated to be finalized this year, and the project's initial phase of transit station improvements is expected to break ground in 2022. Springfield emphasized that the new design being shared is still preliminary, and that FHMP and SWA continue to seek input from the community – at the two upcoming design presentations and through ongoing input gathered through an interactive online community engagement portal available.
Four core elements will characterize the renewed plaza: The Pedestal, the Beacon, the Grove, and the Gallery. More details about each design element, along with high resolution images, can be found here.
Public feedback collected since 2017 has been incorporated into the new design, reflecting the community's desire for an unconventional and inclusive design process and assurance that Milk's qualities and legacy remain front-and-center. Discussions among FHMP, local landscape architecture firm SWA, local Castro-based organizations, and the general public will continue as the designs are refined.
"Harvey Milk Plaza can be a space that both honors the history of the LGBTQ+ rights movement and lifts up the voices and struggles of today's queer community, all while functioning as an inviting gateway to the Castro and Muni," said District 8 Supervisor Rafael Mandelman, who represents the Castro neighborhood and is currently the Board of Supervisors' sole LGBTQ+ member. "The concepts being shared today are an exciting step forward in achieving that vision."
Initial funding for the project has been provided through private and public sources, including a $1 million grant from the State of California, earmarked specifically to "support construction of LGBTQ space in Harvey Milk Plaza."
The project team's next steps include continued design refinements in response to ongoing community input, coordination with various city agencies, and progress through the approvals process, with a goal of being prepared to begin construction in Summer/Fall 2022.
The new design is inspired by Harvey's words, intersectional activism, and community input, with a keen eye for current and future transit needs. California State Senator Scott Wiener said, "Harvey Milk Plaza is at the heart of the Castro community — a place to gather, to go about our lives, and to remember Harvey's many contributions. Our community deserves a plaza worthy of Harvey's memory — one that educates and allows us to organize and enjoy our amazing neighborhood. The Harvey Milk Plaza redesign is a long overdue effort to make this great plaza all it can be."
To see the new design and provide your input, please visit the website.
California Legislative LGBTQ Caucus to Honor 12 Leaders in Online Event
Honoring our state's LGBTQ+ leaders and commemorate the vibrant community's strengths during an unprecedented year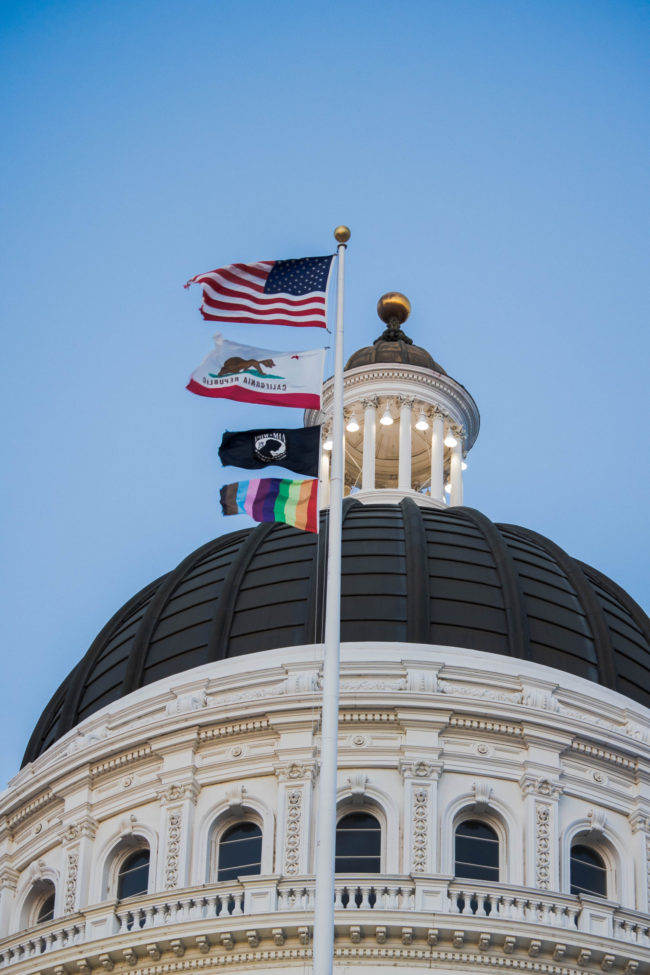 SACRAMENTO – In celebration of Pride Month, the California Legislative LGBTQ Caucus will host a virtual event at 6 p.m. Thursday to honor our state's LGBTQ+ leaders and commemorate the vibrant community's strengths during an unprecedented year.
On Monday, the Caucus introduced Senate Resolution 39 and House Resolution 51 to proclaim June as LGBTQ+ Pride month in the state of California. During that floor ceremony, the Caucus honored a dozen LGBTQ+ Californians for their outstanding work in the community.
The list of honorees, who will also be featured in the online event, included: Roberta Achtenberg, Luis Alfaro, Larry Baza, Robert Gentry, Dr. Lloyd Holmes, Drew Lloyd, Lange Luntao, Connor Maddocks, Gary McCoy, George Murphy, Dennis Sonney, and Kim Tran. Mr. Baza and Mr. Murphy were honored posthumously. Later that night, the celebration continued with the illumination of the Capitol Dome in rainbow colors for just the second time in state history.
Thursday's Pride celebration will be streamed here.
The intimate virtual ceremony will be dedicated to the 12 honorees and allow both Caucus members and honorees to speak about their unparalleled achievements and contributions to California's LGBTQ+ community.
Below is more information on each honoree:
Roberta Achtenberg (she/her)
Roberta Achtenberg has served in many roles during her extensive government and legal career, including the position of Fair Housing Assistant Secretary in 1993. She made history as the first openly LGBTQ+ person to be presidentially nominated and confirmed by the U.S. Senate.

Luis Alfaro (he/him)
Luis Alfaro is a Los Angeles-based author, poet and performer whose work has won numerous awards, including a MacArthur Fellowship. He is currently an Associate Professor at the University of Southern California.

Larry Baza (he/him) – Posthumous
Larry Baza was a dedicated LGBTQ+ activist who devoted his life to advancing civil and worker rights. He passed away in February, but his legacy continues to reverberate across California, especially in San Diego where he tirelessly advocated for the arts and greater access to education.

Robert Gentry (he/him)
Robert Gentry is a devoted public servant who became the first openly gay mayor in California for the City of Laguna Beach. Before and after his three consecutive terms as mayor, Gentry has worked tirelessly to increase equality and address issues impacting the LGBTQ+ community.

Dr. Lloyd Holmes (he/him)
Dr. Lloyd Holmes is a lifelong educator and community advocate who currently serves as President of De Anza College in Cupertino. He is the first openly gay Black man to hold this title, and he has dedicated his career to increasing student success and retention.

Drew Lloyd (he/him/his)
Drew Lloyd's work in the tech and legal industry has made him one the most influential communications consultants in Silicon Valley. He is the board President of BAYMEC, the oldest nonpartisan LGBTQ+ Political Action Committee in California.

Lange Luntao (he/him)
Lange Luntao has an extensive background in education and currently serves as the Director of External Relations for the Education Trust-West. In 2016, he became the first openly gay man elected to public office in Stockton.

Connor Maddocks (he/him)
Connor Maddocks is a transgender activist and recipient of the Harvey Milk Civil Rights Award. He has worked for numerous organizations to promote civil rights and equality, including the San Diego LGBTQ Center and the San Diego TRANS Masculine Discussion group.
Gary McCoy (he/him)
Gary McCoy is the Director of Public Affairs for HealthRIGHT 360, which focuses on mental health and substance abuse treatment. He has dedicated his career to public service, and he has worked in the office of House Speaker Nancy Pelosi in addition to serving as Co-President of the Alice B. Toklas LGBTQ Democratic Club.

George Murphy (he/him) – Posthumous
George Murphy was an icon in San Diego's LGBTQ+ community and a founding member of the San Diego LGBTQ Community Center. He worked as an academic counselor at Grossmont College and was heavily involved in his church.

Dennis Sonney (he/him)
Dennis Sonney is a Marine Corps veteran whose work with California's Manufacturing Network has led to numerous technological advancements in the Inland Empire. He has dedicated much of his career to advancing diversity and currently serves on the boards of The Science and Technology Education Partnership Foundation and The Garner Holt Foundation.

Kim Tran (she/her)
Kim Tran is a grassroots organizer, researcher and writer whose work has sparked social change through a unique approach to combating injustice and oppression, particularly with respect to Asian American solidarity and the Black Lives Matter movement.