David Mixner is retiring
After 60 years of service, the activist wants some time for himself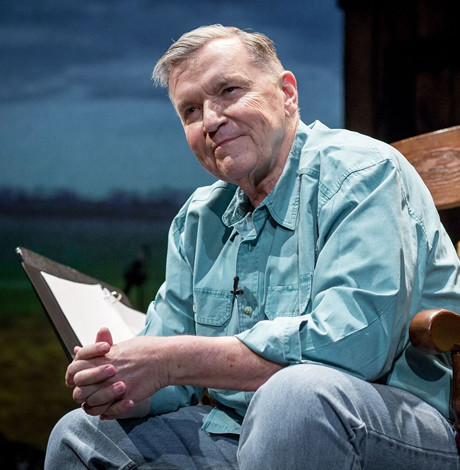 After 60 years of activism, the Tyler Clementi Foundation's 2019 Individual Upstander Award presented on Wednesday may be the last honor David Mixner accepts in person. His new play, "You Make Me Sick," scheduled to premier on Dec. 9 in New York, will be his public swan song. And then he's going to retire, write, travel and "have some David time," Mixner tells the Los Angeles Blade.
"I am going to retire in some way due to a combination of reasons," Mixner says. "My first action was in June 1959 when I did volunteer work every weekend for John Kennedy. And I've been of service for 60 years as of this past June, which is a long time."
Health is also a major factor. "I've had 11 surgeries and eight stays where I was critical in intensive care — some of them pretty brutal — and that's taken a toll on me and my ability and my energy. And I have some other illnesses that I'm struggling with" he says. "But my voice will still be there and my writing, even though it takes a little longer and it's a little more difficult to focus."
Surprise: Baby boomers are aging. "I wake up, I feel 21, laying in bed," he says. "I move a leg and suddenly I feel 40. I put the legs on the floor, I feel 69. I stand up and I feel 73."
But Mixner's not resentful about slowing down. "You know, that's not a bad thing. I mean, if you look at what's happening in America, I think there is this spectacular generation following us," he says. "There are the kids at Parkland and the transgender youth who are bearing the brunt of our society's oppression — but fighting with such nobility! And autistic 16-year-old Greta Thunberg leading the fight against climate change. I see nothing but hope."
Mixner does have a problem with the current use of the word "queer," though — a term he still considers a slur.
"It's almost impossible to keep up with what people want to be called. And I respect all of it and I understand all of it," he says. "But my first reaction [at hearing "gay" shunned and "queer" accepted] — my God, we almost walked out of the Democratic Convention in 1992 en masse if Bill Clinton wouldn't say 'gay' in his acceptance speech!"
But then, Mixner laughs. "This is just a sign of our success. We wanted the right to be who we were and we'd been so successful at it, people are fighting for themselves exactly how they want to be viewed."
Still, "I will always hate the word 'queer' because it was a derogatory term all my life. If people want to embrace it and remove the power from it, more power to them. I'm just not one of them. And I have the same right as everyone else does: I can define myself the way I want to define myself. And it can still be a work in process, even if 73."
Though he's not in good health, Mixner says "I'm happy as can be. I'm very spiritual."
He has written a book with Brad Goldfarb called "From Fear to Dreams" that he hopes to get published next year. "I also am going to take some David time," including time with friends, trips to Morocco, Iceland to see the Northern Lights on New Year's Eve, and one last Safari in South Africa.
Looking over his long life of activism, he feels his time spent in 2006 with his two cats Sheba and Uganda in his remote bright yellow house at Turkey Hollow in Sullivan County, N.Y., was crucial.
"It was the most important thing I ever did," Mixner says. "Nature healed me of the trauma of HIV/AIDS, which I hadn't dealt with in reality. I was able to make the transition from a major fundraiser, which everyone kept insisting that I be, to a writer through the blog."
But trauma is hard to shake. "I kept a roll of my friends who died and it ran to 308 people," says Mixner. "I lost the most valuable people in my life. I gave 90 eulogies over those years for young men under 40 because I was a good speaker. So, you can't come out of that where you literally go from someone's funeral to visiting someone else in the hospital and not be scarred."
Then the recognition of age hit him. Mixner is fortunate to have lots of young friends who genuinely care about and for him — but their interests diverged. "I no longer wanted to go to the bars," he says. "I'd much rather have a dinner party with my friends, as people do when they get older. And then I realized I had no friends to do that with. I would guess that 85 per cent of people my age that I knew I could share a history with died in the epidemic."
No, "you don't ever heal," Mixner says. "What you do is find a place for the grief so it doesn't interfere with the rest of your life — whether it's meditation or spiritual or conversations like this every once in awhile. And writing. All my plays have been done since I've been in intensive care.
"So I refused to live in the past," says retiring activist icon David Mixner. "I refuse to be a victim. The best way to heal is to be into the future, to make things better for other people."
LeVar Burton will lead this year's Banned Books Week
Burton is the first actor to serve as honorary chair of Banned Books Week which takes place October 1–7, 2023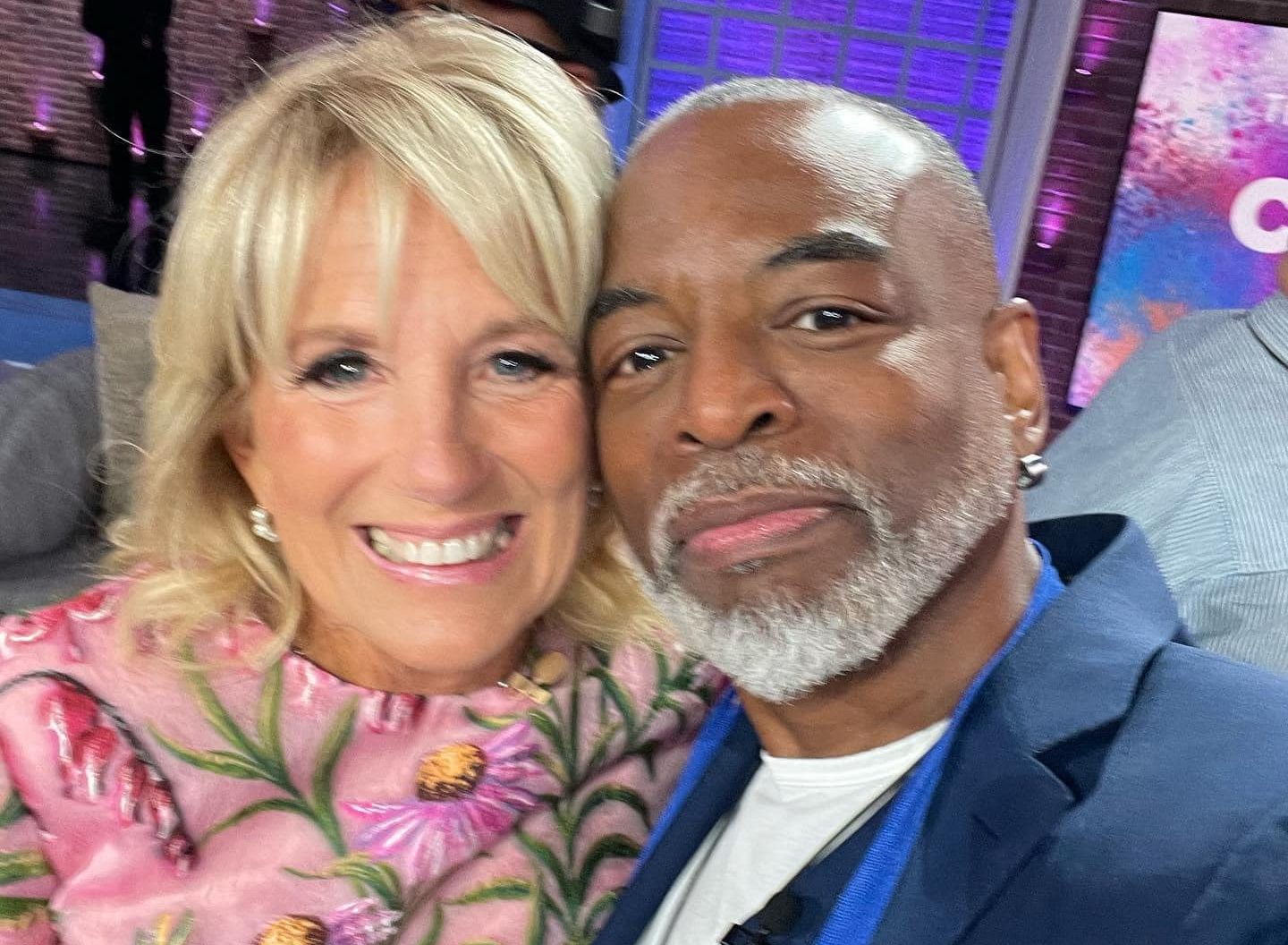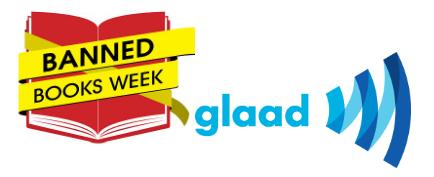 NEW YORK – Beloved reading advocate, writer, and television and film star LeVar Burton will lead this year's Banned Books Week, which takes place October 1–7, 2023. Burton is the first actor to serve as honorary chair of Banned Books Week, an annual weeklong event that highlights the value of free and open access to information and brings together the entire book community in shared support of the freedom to seek and to express ideas.
Recognizable for his groundbreaking roles in the landmark television series Roots and the Star Trek franchise, Burton's work as a literacy advocate has inspired generations. Many in the book community can trace their love of reading and advocacy for the right to read to Burton's treasured PBS children's series Reading Rainbow. Burton has continued to inspire readers with the enormously popular LeVar Burton Reads podcast. A long-time champion for reading and access to books, Burton executive produced The Right to Read, an award-winning 2023 documentary film that positions the literacy crisis in America as a civil rights issue.
"Books bring us together. They teach us about the world and each other. The ability to read and access books is a fundamental right, and a necessity for life-long success," says Burton. "But books are under attack. They're being removed from libraries and schools. Shelves have been emptied because of a small number of people and their misguided efforts toward censorship. Public advocacy campaigns like Banned Books Week are essential to helping people understand the scope of book censorship and what they can do to fight it. I'm honored to lead Banned Books Week 2023."
GLAAD is a Banned Books Week Coalition contributor. The majority of recent book bans and challenges have targeted books by and about LGBTQ people, and all people of color. This morning the American Library Association reported a 20% increase in attempts to censor library materials from the previous year, with nearly 700 challenges in the first eight months of 2023.
"LeVar Burton's longstanding commitment to literacy and to elevating all readers make him a fantastic choice to lead Banned Books Week," says GLAAD President and CEO, Sarah Kate Ellis. "As LGBTQ books and people come under unprecedented attack, who better than the host of the beloved Reading Rainbow to remind us how books strengthen us, connect us, and make the world a more expansive and beautiful place. We need every voice to speak up for all parents, youth and families and the fundamental freedom to read and belong."
Burton will headline a live virtual conversation with Banned Books Week Youth Honorary Chair Da'Taeveyon Daniels about censorship and advocacy at 8:00 p.m. ET on Wednesday, October 4. The event will stream live on Instagram (@banned_books_week).
Visit BannedBooksWeek.org for more details.
The American Library Association's (ALA) Office for Intellectual Freedom documented an unparalleled increase in attempts to remove books and other materials from libraries and schools in 2022: 1,269 demands to censor library books and resources, the highest number of attempted book bans since ALA began compiling censorship data more than 20 years ago. These demands targeted 2,571 unique titles, a 38% increase over the previous year.
Since it was founded in 1982, Banned Books Week has drawn attention to the attempts to remove books and other materials from libraries, schools, and bookstores. The 2023 Banned Books Week theme "Let Freedom Read" is a call to action about the urgent need to defend the right to read and to support the community of readers, library staff, educators, authors, publishers, and booksellers.
Saturday, October 7, will mark Let Freedom Read Day, a day of action against censorship. From calling decision-makers to checking out or buying banned books, to writing letters and more, everyone is encouraged to do at least one thing to defend the right to read and to speak on behalf of those who ensure access to information.
For information about ways to participate and resources, visit bannedbooksweek.org/let-freedom-read-day/.
Visit BannedBooksWeek.org for information about Burton's event and other programs, ways to participate, and promotional materials. Follow Banned Books Week on social media (@BannedBooksWeek on X and Facebook, @banned_books_week on Instagram) for the latest updates.
About LeVar Burton
LeVar Burton is an actor, director, producer, and podcaster whose decades-long work includes Roots, Star Trek: The Next Generation, and Reading Rainbow. He is the honored recipient of seven NAACP Awards, a Peabody, a Grammy, and 15 Emmys, including a Lifetime Achievement Award at the Inaugural Children's & Family Emmys.
As a lifelong literacy advocate, Burton has dedicated decades to encouraging children to read. In 2023, Burton premiered his first documentary, The Right to Read, a film that positions the literacy crisis in America as a civil rights issue. The Right to Read was officially selected at the Santa Barbara International Film Festival and SXSW Edu.
Burton continues to exercise his passion for storytelling as the award-winning author of Aftermath, The Rhino Who Swallowed a Storm, and A Kids Book About Imagination. He launched his first book club with Fable, a digital book club community, and partnered with Masterclass to share the power of storytelling.
His production company, LeVar Burton Entertainment (LBE), develops projects in the film, television, podcasting, and publishing space to share stories that foster empathy, champion diversity, and build community.
Now in its 12th season, the enormously popular LeVar Burton Reads podcast has over 175 episodes in its catalog, boasting 25 million downloads. LBE's first Kids & Family podcast, Sound Detectives, will debut on Stitcher in November 2023.
As a pop culture icon, Burton has the unique ability to reach all ages, ethnicities, and socioeconomic groups, communicating to a large fan base that is highly engaged and motivated to embrace his message.
About the Banned Books Week Coalition
The Banned Books Week Coalition is an international alliance of diverse organizations joined by a commitment to increase awareness of the annual celebration of the freedom to read. The Coalition seeks to engage various communities and inspire participation in Banned Books Week through education, advocacy, and the creation of programming about the problem of book censorship.
The Banned Books Week Coalition includes American Booksellers for Free Expression, American Library Association, Amnesty International USA, Association of University Presses, Banned Books Week Sweden (a collaboration between Sweden PEN and the Dawit Isaak Library), Children's Book Council, Comic Book Legal Defense Fund, Foundation for Individual Rights and Expression, Freedom to Read Foundation, Little Free Library, National Book Foundation, National Coalition Against Censorship, National Council of Teachers of English, PEN America, People for the American Way Foundation, and PFLAG. Contributors include American Society of Journalists and Authors, Authors Guild, Index on Censorship, GLAAD, and Project Censored. Banned Books Week is endorsed by the Center for the Book in the Library of Congress and receives generous support from HarperCollins and Penguin Random House.
GLAAD
For more information, please visit www.glaad.org or connect with GLAAD on Facebook and Twitter.