GLSEN's Eliza Byard sees optimism in the dark
Education group continues to push back against Trump policies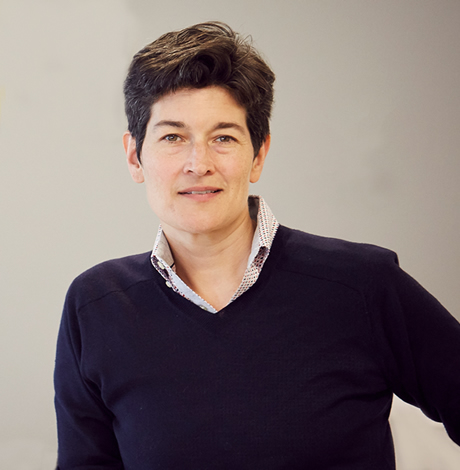 Eliza Byard looks like she has a Ph.D. in history from Columbia. But while comfortably erudite, the GLSEN executive director also has a knack for listening and responding as if on two tiers simultaneously — answering in a way anyone can understand while also throwing in textures of complex context. A resolutely sharp New Yorker with a deep appreciation for the significance of Hollywood images, Byard was born at the apex of the 60s Youth Movement — the end of the colorful Summer of Love and the beginning of the gritty fight for liberation — as if being a warm-hearted warrior was in her blood.
The late Dr. Virginia Uribe, the lesbian Fairfax High School science teacher who founded Project 10 in 1984, was an inspiration.
Uribe's death last March, Byard tells the Los Angeles Blade, was "a tragedy beyond words. Virginia Uribe was a trailblazer and a treasure. At GLSEN, we were honored to recognize her with our Respect Award in LA [in 2012]. And she wasn't just an inspiration to me, personally, and to our movement, generally — it is so hard to get to the point in our movement, in my life, where our heroes pass away. But she was such an important figure as an inspiration – she just got things done … She was so important to GLSEN and so important to generations of students. She was an inspiration and someone I looked up to very much."
This year's GLSEN's Respect Awards on Oct. 25 at the Beverly Wilshire honor Apple's Tim Cook, Amazon Studios, actress Octavia Spencer, "Riverdale" and student Elle Smith for their "significant impact" on the lives of LGBTQ youth. The honorary co-chairs are a who's who of purposeful Hollywood same sex coupledom, including Simon Halls & Matt Bomer and Greg Berlanti & Robbie Rogers.
"In this moment when our government is being weaponized against us, I am particularly grateful to folks who work in culture and popular culture, who are holding the line in terms of the inclusion of LGBTQ people — particularly for the students we work with," Byard says. "It means the world that representation continues to be robust and expanding, that the universes that Hollywood creates include us."
"And as there is a concerted effort to erase us from protection and to erase us from two federal data sets and all those kinds of things, just being in LA and being with a creative and business community that remains committed to the representation of LGBTQ people in the world that they create and put out across the globe, is hugely important. It means so much to get to celebrate some of those people."
After her meeting on Capitol Hill with the Equality Caucus Oct. 22, Byard was both hopeful and clear-eyed about these dangerous times.   
"The Equality Caucus brings together an incredibly diverse group of members of Congress, who are committed to the idea that LGBTQ people should have full equality and that we need to take actions where we understand the problems, and protect them," she says. "I was so heartened by just the profound understanding that this is a population of young people who need support, who need actions, and who are currently in the cross hairs of a lot of misinformation and vicious targeting."
The history scholar framed the times.
"We are at a moment where everyone needs to mobilize in defense of our country remaining a pluralistic democracy. We're at a moment where everyone needs to mobilize in the face of the deeply rooted racism that is being used right now to tear our country apart," Byard says. "If we do not deal with the legacy of slavery in this country, if we do not deal with the effort right now by a small group of people to seize and hang on to the reins of power, we will squander the legacy of decades of works to create real and meaningful advances in the lives of LGBTQ people across this country."
"We need to understand," she continues, "that Trump is only a symptom of the problems that we face right now. Trump is a convenience to a larger group of people who are interested in undermining institutions that have made our equality possible. And, from my world and from GLSEN's world, there are organized interests that would like to do away with public education. They're pretty interested in doing away with civil rights enforcement by the Department of Education as a whole."
Byard's on a roll.
"And we need to recognize that, if we do not all stand together, we surely will all fall separately," she says. "And the issues now are urgent. They are sharp, and they are time bound. We need to ensure that everyone in our communities, everyone who's LGBTQ across every category of community that there is in this country, needs to be thinking about mobilizing to vote, to protect our institution, to be invested in the equality and the equity of every other member of our society. Because, when we do not tackle fundamental philosophies, they are there to be used against you. The good news is there is nothing we can't do if we pull together and focus on it."
Byard says Trump and his administration have tried to reverse decades of progress for LGBTQ youth — but the fight for equality has touched so many hearts and minds, activists and ordinary people on the ground are fighting to keep that progress intact. 
"I believe that Trump's interest in sustaining his own power means that he doesn't care, which means that he'll sell us out pretty quickly," Byard says. "We also know very clearly that the vice president [Mike Pence] has a distinctly anti-LGBTQ agenda. He and his wife live their lives that way. And he himself, in terms of GLSEN's issues, devised the voucher program for Indiana that has sent more than $19 million directly to schools that discriminate against LGBTQ people."
"We also see a movement around the world to use LGBTQ, particularly transgender people, as a wedge issue in places where there are authoritarian figures who want to grab power," she says. "And there are very active efforts across Eastern Europe and in parts of Latin America to talk about trans issues as a way to divide voters that might otherwise find common cause with each other."
In fact, anti-LGBTQ issues have become an issue around which dispirit groups can find common ground and do a lot of harm. LGBTQ youth saw "tremendous progress" in reduction of violence between 2005 and 2015 that had "material benefit for LGBTQ students" that directly contributed to "their better chances of doing well in school and sticking with it, and graduating and going on to college, as well as just living a healthier and happier life. In 2017, we saw this progress slow and really plateau in a way that was unbelievably discouraging, because there had been such progress previously. And it's taken a tremendous amount of direct action on the part of the current Administration to slow that progress."
Education Secretary Betsy DeVos "made it her first job to withdraw protections for transgender students," she notes "and across the administration, efforts to remove LGBTQ people from regulation and from anti-discrimination language has really made us a top target."
However, while not giving anything away on the new National School Climate Survey, for which they just closed data collection, Byard says "I'm hoping what I think we will see is whether the goodwill of the education community and the very focused efforts of people on the ground to mitigate the impact of the violence emanating from the presidential administration is having an effect. And for me, seeing the plateauing continue rather than a resurgence of violence, would represent a victory, and the results of a great deal of work."
GLSEN, Byard notes, has been fighting for non-discrimination policies for LGBTQ youth for almost 30 years.
"When we started our work, people didn't even think that you were LGBTQ before you went to college," she says. "But now what we've found in working with professionals across K through 12 education, is that there is an overwhelming professional consensus among educators and healthcare providers and school settings and school mental health providers that LGBTQ youth, not only do they exist, but it is the job of a professional educator to make sure that they're safe and affirmed at school."
"More than 80 percent of school based mental health providers say it is their job to support and affirm an LGBTQ student who comes to them for help," she says. "Among teachers, and if the figure is close to 80 percent, and among principals it's around 60 percent. And what's important, is that there is this overwhelming sense of responsibility and goodwill, and the work to be done is to ensure that every educator out there has the tools and training that they need to know what to do."
As a sign of hope, the historian and social justice warrior says, "I think it's so important to always remember there are so many more of us than there are them, when it comes to the wellbeing of LGBTQ youth."
Anti-LGBTQ hate group asks Supreme Court to reverse 11th Circuit ruling
"No one is trying to suppress anyone's right to believe in their own faith- They're making it look like we're attacking religious freedom"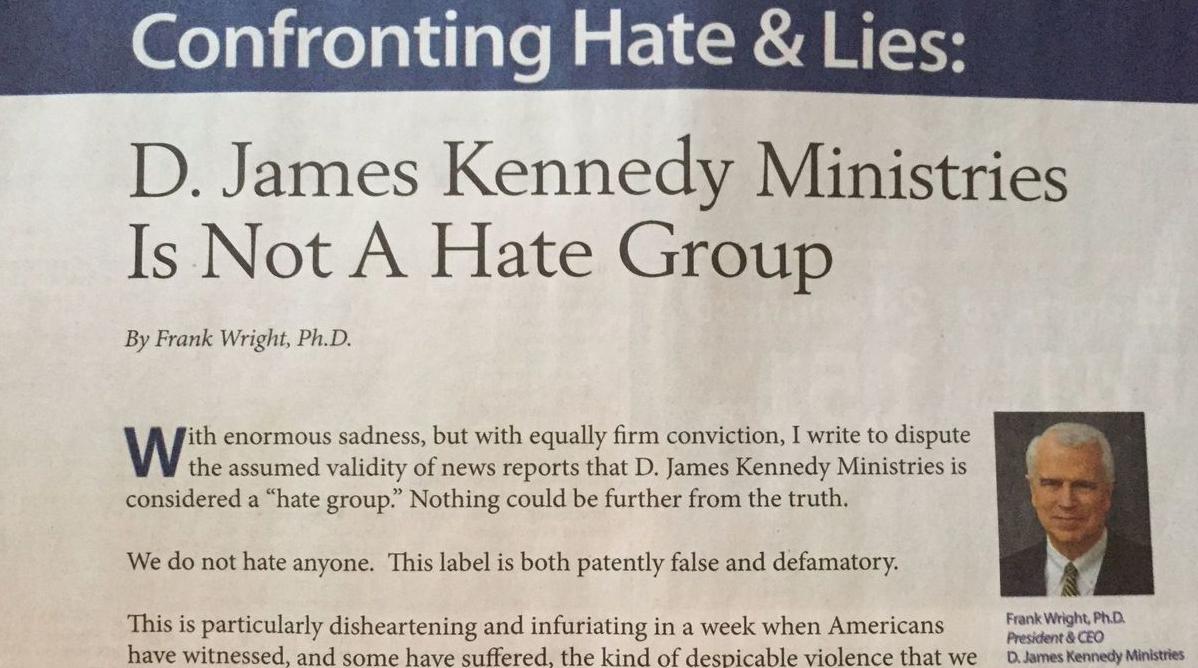 WASHINGTON – The D. James Kennedy Ministries (DJKM), the Coral Ridge, Florida based anti-LGBTQ+ Christian group petitioned the U.S. Supreme Court to overturn a ruling by a lower Federal court that dismissed DJKM's defamation lawsuit against the Southern Poverty Law Center (SPLC).
DJKM, which has been defined as an extremist hate group on by the Southern Poverty Law Center for lies and propaganda smearing LGBTQ+ people on its hate-watch map and list, filed a brief with the High Court on November 24.
In its appeal brief, DJKM, represented by the National Center for Law and Liberty (NCLL), asks the Court to reconsider its 1964 decision in New York Times v. Sullivan, a ruling which created a high bar for "public figures" to win defamation suits.
The 11th Circuit Court of Appeals rejected DJKM's defamation suit based on the Times v. Sullivan standard.
Sullivan requires "public figures" to demonstrate "actual malice" on the part of defendants in defamation suits.
In so doing, bringing a civil suit that seeks damages for defamation brought by a person in the public eye becomes an almost impossible task, depriving that individual of the opportunity to defend their reputation, the legal brief claims.
"That gives reputational terrorists like the SPLC carte blanche to attack and destroy its ideological enemies," said Dr. Frank Wright, President and CEO of DJKM.
"We are asking the Court to give us and similarly situated ministries and individuals the ability to bring a claim for reputational harm that is currently denied under Sullivan."
Founded by D. James Kennedy who spent nearly 50 years at Coral Ridge Presbyterian, which the group was originally called. Kennedy was known nationally for the "Coral Ridge Hour," which was one of the highest rated syndicated religious programs on broadcast TV — and for his opposition to same-sex marriage, abortion, pornography, fetal stem cell research and the teaching of evolution. Kennedy died in September 2007 at age 76.
In a 2017 interview with the Sun-Sentinel in Fort Lauderdale as the news broke that DJKM had sued the SPLC, the ministries' arguments against SPLC in the suit aren't as simple as it portrays, Fort Lauderdale Commissioner Dean Trantalis told the paper.
Before he became the city's first openly gay commissioner, he was a community activist who tangled with Kennedy and his organization over its stand on LGBT issues.
Trantalis said the Kennedy Ministries isn't being persecuted for its religious views. "No one is trying to suppress anyone's right to believe in their own faith," he said. "This is a continuation of an effort to make Christian as much of America as possible. … They're just rebranding their message and making it look like we're attacking their religious freedom."
"Let's not forget the legacy of D. James Kennedy," Trantalis said, recalling the environment in the late 1990s and early 2000s. He said Kennedy stood with people opposed to LGBT rights "and supported everything that they said to denigrate the LGBT community at that time." Trantalis pointed to his support for "reparative therapy in which he strongly advocated trying to 'pray away the gay,' and to force young kids into trying to deny their sexual orientation."
"They may not want to bring up those episodes of the past. They perhaps remember him in a different way. But this community will never forget the legacy that he leaves behind," he said.
Labeling the SPLC as a "watchdog/Left-wing advocacy group" the suit alleges that the SPLC classified DJKM as a "hate group" for teaching the traditional, Biblical position on marriage and sexuality.
The lawsuit also claims that because of SPLC's false and defamatory label, DJKM has suffered reputational injury and financial harm from both increased security expenses and decreased donations.
Long-time LGBTQ activist running for Maryland's House of Delegates
His LGBTQ advocacy work also includes senior policy counsel for the National LGBTQ Task Force and organizer for Pride at Work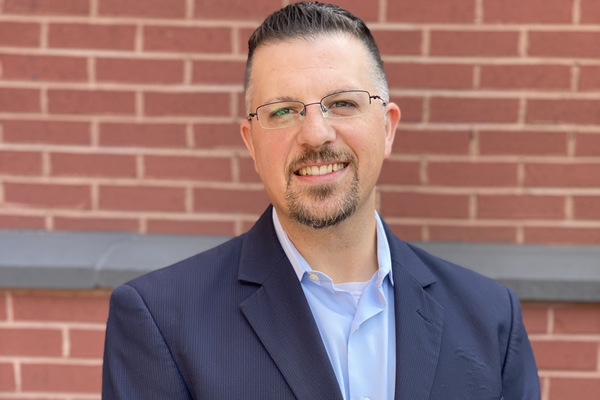 HYATTSVILLE, Md. – Former FreeState Justice Executive Director Patrick Paschall last week announced via social media that he is running for the Maryland House of Delegates.
"As a proud parent of two kids in Prince George's County public schools, former Hyattsville City Council member, and lifelong civil rights advocate and policy analyst, I've spent my life and career working for equity, community and sustainability for my family," Paschall said in a statement posted to Facebook on Nov. 23. 
Paschall, who currently is the American Rescue Plan Program Manager for the city of Hyattsville, previously served as executive director for FreeState Justice from 2015 to 2017.
His LGBTQ advocacy work also includes serving as senior policy counsel for the National LGBTQ Task Force, as an organizer for Pride at Work and as a policy fellow for the National Center for Transgender Equality.
He also worked for Family Equality Council, an organization advocating for the rights of same-sex couples and their children.
"One of the things I'm running on is being a parent," Paschall told the Washington Blade. "We can provide more opportunities for families to succeed in our communities."
Paschall is running to represent District 22, which includes Hyattsville, where he has lived for over 10 years with his two children, who currently attend Hyattsville Elementary School, and his wife, who identifies as pansexual. 
He told the Blade he views his family as a "rainbow family," but pointed out since he and his wife did not have to endure the same difficulties as his friends who are married same-sex couples when they wanted to adopt children.
"When I became a parent, no one stopped by my house to make sure it was an adequate living situation for my child, no one checked to make sure I had a room dedicated to the child and for no other purpose," he said. "But my friends Jamie and Sean went through all of that when they tried to adopt a kid."
Paschall explained that even though he and his wife didn't go through these experiences, there was still room for Maryland to improve in the areas of adoptions and civil rights.
"It strikes me how much privilege I have because the state doesn't design to make it hard for me like it does for so many same-sex couples," he explained.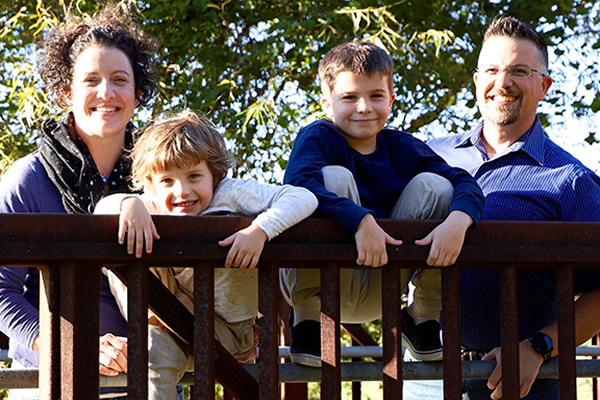 Much like with the recent elections in neighboring Virginia, Paschall said helping parents is an important issue for him — one he wants to carry to Annapolis — if elected "because my district deserves better schools for our kids, more child care options and family support like paid family leave."
"I think that District 22 needs a voice in Annapolis to represent progressive parents and to exercise policy expertise in achieving the values of our community," he added. "And I have the experience to get it done."
Supreme Court justices appear to lean towards overturn of Roe v. Wade
If the justices overturn Roe and Casey, the Guttmacher Institute estimates that 26 states will implement complete bans on abortion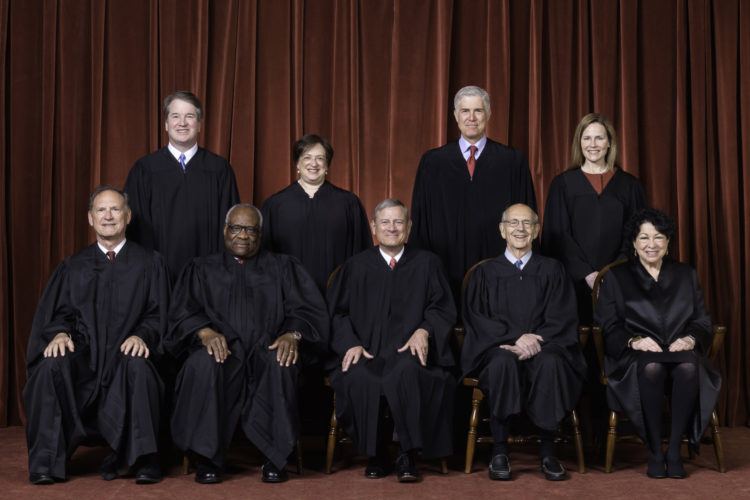 WASHINGTON – The justices of the U.S. Supreme Court heard oral arguments Wednesday, in Dobbs v. Jackson Women's Health Organization, a case involving a Mississippi law that bans nearly all abortions after 15 weeks of pregnancy.
Mississippi Solicitor General Scott Stewart began by arguing the court's abortion rulings have "poisoned the law."
"Roe vs. Wade and Planned Parenthood versus Casey haunt our country," Stewart said. "They have no basis in the Constitution. They have no home in our history or traditions. They've damaged the democratic process. They poison the law. They've choked off compromise. For 50 years they've kept this court at the center of a political battle that it can never resolve and 50 years on, they stand alone. Nowhere else does this court recognize a right to end a human life."
According to observers in the courtroom, most of the six conservative justices appeared to agree. "The Constitution is neither pro-life nor pro-choice on abortion," Justice Brett M. Kavanaugh said.
NBC News Chief Justice Correspondent Pete Williams noted; "It's pretty clear that Miss. law is going to survive and that the standard that the Supreme Court has used for 50 years to decide when states are violating its rules on banning abortion, of viability, banning it before the fetus is viable, is dead."
.@PeteWilliamsNBC: "It's pretty clear that Miss. law is going to survive and that the standard that the Supreme Court has used for 50 years to decide when states are violating its rules on banning abortion, of viability, banning it before the fetus is viable, is dead." #AMRstaff

— Andrea Mitchell (@mitchellreports) December 1, 2021
Mississippi's Gestational Age Act, passed in 2018 but has been blocked by two lower federal courts, allows abortion after 15 weeks "only in medical emergencies or for severe fetal abnormality" and has no exception for rape or incest. If doctors perform abortions outside the parameters of the law, they will have their medical licenses suspended or revoked and may be subject to additional penalties and fines.
Jackson Women's Health Organization, the only licensed abortion provider in the state, went immediately to federal court to challenge the law, arguing that it is unconstitutional under the Supreme Court's previous rulings including Roe v. Wade, which was decided in 1973.
Solicitor General Elizabeth Prelogar urged the justices to uphold precedent and avoid a ruling that would disproportionally harm women who have come to depend upon the decision, CNN reported.
"For a half century, this Court has correctly recognized that the Constitution protects a woman's fundamental right to decide whether to end a pregnancy before viability," she argued. "That guarantee, that the state cannot force a woman to carry a pregnancy to term and give birth, has engendered substantial individual and societal reliance. The real-world effects of overruling Roe and Casey would be severe and swift," Prelogar told the justices.
She added: "The court has never revoked a right that is so fundamental to so many Americans and so central to their ability to participate fully and equally in society."
A U.S. District Court had blocked the Mississippi law, holding that it is in direct violation of Roe v. Wade, the precedent legalizing abortion nationwide prior to viability, which can occur at around 23-24 weeks of pregnancy.
A panel of judges on the 5th US Circuit Court of Appeals agreed ruling that "unbroken line dating to Roe v. Wade, the Supreme Court's abortion cases have established (and affirmed and re-affirmed) a woman's right to choose an abortion before viability."
The Circuit Court said states may "regulate abortion procedures prior to viability" so long as they do not ban abortion. "The law at issue is a ban," the court stated.
In an analysis published by SCOTUS blog, Amy Howe noted;
If the justices overturn Roe and Casey, the Guttmacher Institute estimates that 26 states (including Mississippi) will implement complete bans on abortion. Although the stakes in the case are thus obviously high, Mississippi takes pains to assure the justices that overruling Roe and Casey would not have ripple effects beyond abortion rights. It distinguishes abortion from other constitutionalized privacy interests, such as interracial marriage and same-sex marriage, saying that those interests – unlike abortion – do not involve the "purposeful termination of a potential life."
But a "friend of the court" brief supporting the state argues that the effects would be much more expansive than Mississippi suggests. The brief filed by Texas Right to Life (whose counsel of record, Jonathan Mitchell, was the architect of Texas' six-week abortion ban) tells the justices that the court's decision in Loving v. Virginia, establishing the right to interracial marriage, would survive if Roe were overruled because the Civil Rights Act of 1866 "provides all the authority needed" to strike down a state law banning interracial marriage. However, the group adds, the court's decisions in Lawrence v. Texas, striking down a Texas law prohibiting gay sex, and Obergefell v. Hodges, holding that the Constitution guarantees a right to same-sex marriage, would necessarily fall because they are "as lawless as Roe."
In a statement to the Blade after the arguments had concluded, Shannon Minter, the Legal Director for the National Center for Lesbian Rights (NCLR) warned;
"Today's arguments should be a wakeup call for LGBTQ people. We must face the reality of a Supreme Court packed by one of the most reactionary presidents of our time, and we must get serious about passing a federal law that protects basic rights and liberties for our community. If you care about LGBTQ equality, it is essential as never before to do everything within your power to elect fair-minded local, state, and federal officials and to engage in real dialogue with those who do not yet fully understand or support LGBTQ people. We do not have the luxury of disengagement or passivity. If you are not actively involved in supporting a federal civil rights law for LGBTQ people, you are part of the problem."