GLSEN's Eliza Byard sees optimism in the dark
Education group continues to push back against Trump policies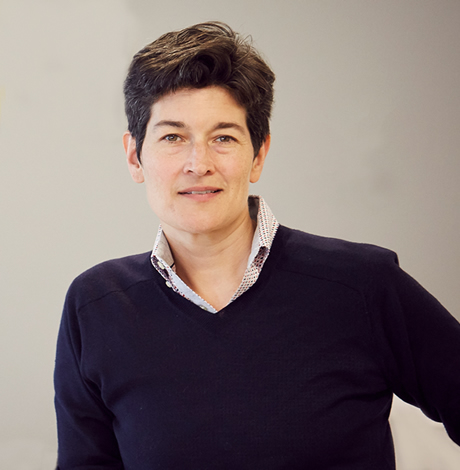 Eliza Byard looks like she has a Ph.D. in history from Columbia. But while comfortably erudite, the GLSEN executive director also has a knack for listening and responding as if on two tiers simultaneously — answering in a way anyone can understand while also throwing in textures of complex context. A resolutely sharp New Yorker with a deep appreciation for the significance of Hollywood images, Byard was born at the apex of the 60s Youth Movement — the end of the colorful Summer of Love and the beginning of the gritty fight for liberation — as if being a warm-hearted warrior was in her blood.
The late Dr. Virginia Uribe, the lesbian Fairfax High School science teacher who founded Project 10 in 1984, was an inspiration.
Uribe's death last March, Byard tells the Los Angeles Blade, was "a tragedy beyond words. Virginia Uribe was a trailblazer and a treasure. At GLSEN, we were honored to recognize her with our Respect Award in LA [in 2012]. And she wasn't just an inspiration to me, personally, and to our movement, generally — it is so hard to get to the point in our movement, in my life, where our heroes pass away. But she was such an important figure as an inspiration – she just got things done … She was so important to GLSEN and so important to generations of students. She was an inspiration and someone I looked up to very much."
This year's GLSEN's Respect Awards on Oct. 25 at the Beverly Wilshire honor Apple's Tim Cook, Amazon Studios, actress Octavia Spencer, "Riverdale" and student Elle Smith for their "significant impact" on the lives of LGBTQ youth. The honorary co-chairs are a who's who of purposeful Hollywood same sex coupledom, including Simon Halls & Matt Bomer and Greg Berlanti & Robbie Rogers.
"In this moment when our government is being weaponized against us, I am particularly grateful to folks who work in culture and popular culture, who are holding the line in terms of the inclusion of LGBTQ people — particularly for the students we work with," Byard says. "It means the world that representation continues to be robust and expanding, that the universes that Hollywood creates include us."
"And as there is a concerted effort to erase us from protection and to erase us from two federal data sets and all those kinds of things, just being in LA and being with a creative and business community that remains committed to the representation of LGBTQ people in the world that they create and put out across the globe, is hugely important. It means so much to get to celebrate some of those people."
After her meeting on Capitol Hill with the Equality Caucus Oct. 22, Byard was both hopeful and clear-eyed about these dangerous times.   
"The Equality Caucus brings together an incredibly diverse group of members of Congress, who are committed to the idea that LGBTQ people should have full equality and that we need to take actions where we understand the problems, and protect them," she says. "I was so heartened by just the profound understanding that this is a population of young people who need support, who need actions, and who are currently in the cross hairs of a lot of misinformation and vicious targeting."
The history scholar framed the times.
"We are at a moment where everyone needs to mobilize in defense of our country remaining a pluralistic democracy. We're at a moment where everyone needs to mobilize in the face of the deeply rooted racism that is being used right now to tear our country apart," Byard says. "If we do not deal with the legacy of slavery in this country, if we do not deal with the effort right now by a small group of people to seize and hang on to the reins of power, we will squander the legacy of decades of works to create real and meaningful advances in the lives of LGBTQ people across this country."
"We need to understand," she continues, "that Trump is only a symptom of the problems that we face right now. Trump is a convenience to a larger group of people who are interested in undermining institutions that have made our equality possible. And, from my world and from GLSEN's world, there are organized interests that would like to do away with public education. They're pretty interested in doing away with civil rights enforcement by the Department of Education as a whole."
Byard's on a roll.
"And we need to recognize that, if we do not all stand together, we surely will all fall separately," she says. "And the issues now are urgent. They are sharp, and they are time bound. We need to ensure that everyone in our communities, everyone who's LGBTQ across every category of community that there is in this country, needs to be thinking about mobilizing to vote, to protect our institution, to be invested in the equality and the equity of every other member of our society. Because, when we do not tackle fundamental philosophies, they are there to be used against you. The good news is there is nothing we can't do if we pull together and focus on it."
Byard says Trump and his administration have tried to reverse decades of progress for LGBTQ youth — but the fight for equality has touched so many hearts and minds, activists and ordinary people on the ground are fighting to keep that progress intact. 
"I believe that Trump's interest in sustaining his own power means that he doesn't care, which means that he'll sell us out pretty quickly," Byard says. "We also know very clearly that the vice president [Mike Pence] has a distinctly anti-LGBTQ agenda. He and his wife live their lives that way. And he himself, in terms of GLSEN's issues, devised the voucher program for Indiana that has sent more than $19 million directly to schools that discriminate against LGBTQ people."
"We also see a movement around the world to use LGBTQ, particularly transgender people, as a wedge issue in places where there are authoritarian figures who want to grab power," she says. "And there are very active efforts across Eastern Europe and in parts of Latin America to talk about trans issues as a way to divide voters that might otherwise find common cause with each other."
In fact, anti-LGBTQ issues have become an issue around which dispirit groups can find common ground and do a lot of harm. LGBTQ youth saw "tremendous progress" in reduction of violence between 2005 and 2015 that had "material benefit for LGBTQ students" that directly contributed to "their better chances of doing well in school and sticking with it, and graduating and going on to college, as well as just living a healthier and happier life. In 2017, we saw this progress slow and really plateau in a way that was unbelievably discouraging, because there had been such progress previously. And it's taken a tremendous amount of direct action on the part of the current Administration to slow that progress."
Education Secretary Betsy DeVos "made it her first job to withdraw protections for transgender students," she notes "and across the administration, efforts to remove LGBTQ people from regulation and from anti-discrimination language has really made us a top target."
However, while not giving anything away on the new National School Climate Survey, for which they just closed data collection, Byard says "I'm hoping what I think we will see is whether the goodwill of the education community and the very focused efforts of people on the ground to mitigate the impact of the violence emanating from the presidential administration is having an effect. And for me, seeing the plateauing continue rather than a resurgence of violence, would represent a victory, and the results of a great deal of work."
GLSEN, Byard notes, has been fighting for non-discrimination policies for LGBTQ youth for almost 30 years.
"When we started our work, people didn't even think that you were LGBTQ before you went to college," she says. "But now what we've found in working with professionals across K through 12 education, is that there is an overwhelming professional consensus among educators and healthcare providers and school settings and school mental health providers that LGBTQ youth, not only do they exist, but it is the job of a professional educator to make sure that they're safe and affirmed at school."
"More than 80 percent of school based mental health providers say it is their job to support and affirm an LGBTQ student who comes to them for help," she says. "Among teachers, and if the figure is close to 80 percent, and among principals it's around 60 percent. And what's important, is that there is this overwhelming sense of responsibility and goodwill, and the work to be done is to ensure that every educator out there has the tools and training that they need to know what to do."
As a sign of hope, the historian and social justice warrior says, "I think it's so important to always remember there are so many more of us than there are them, when it comes to the wellbeing of LGBTQ youth."
Louisiana lawmakers send anti-LGBTQ bills to Governor Edwards
"I guess I've always believed in my heart of hearts that a decision should be made by a patient and a physician"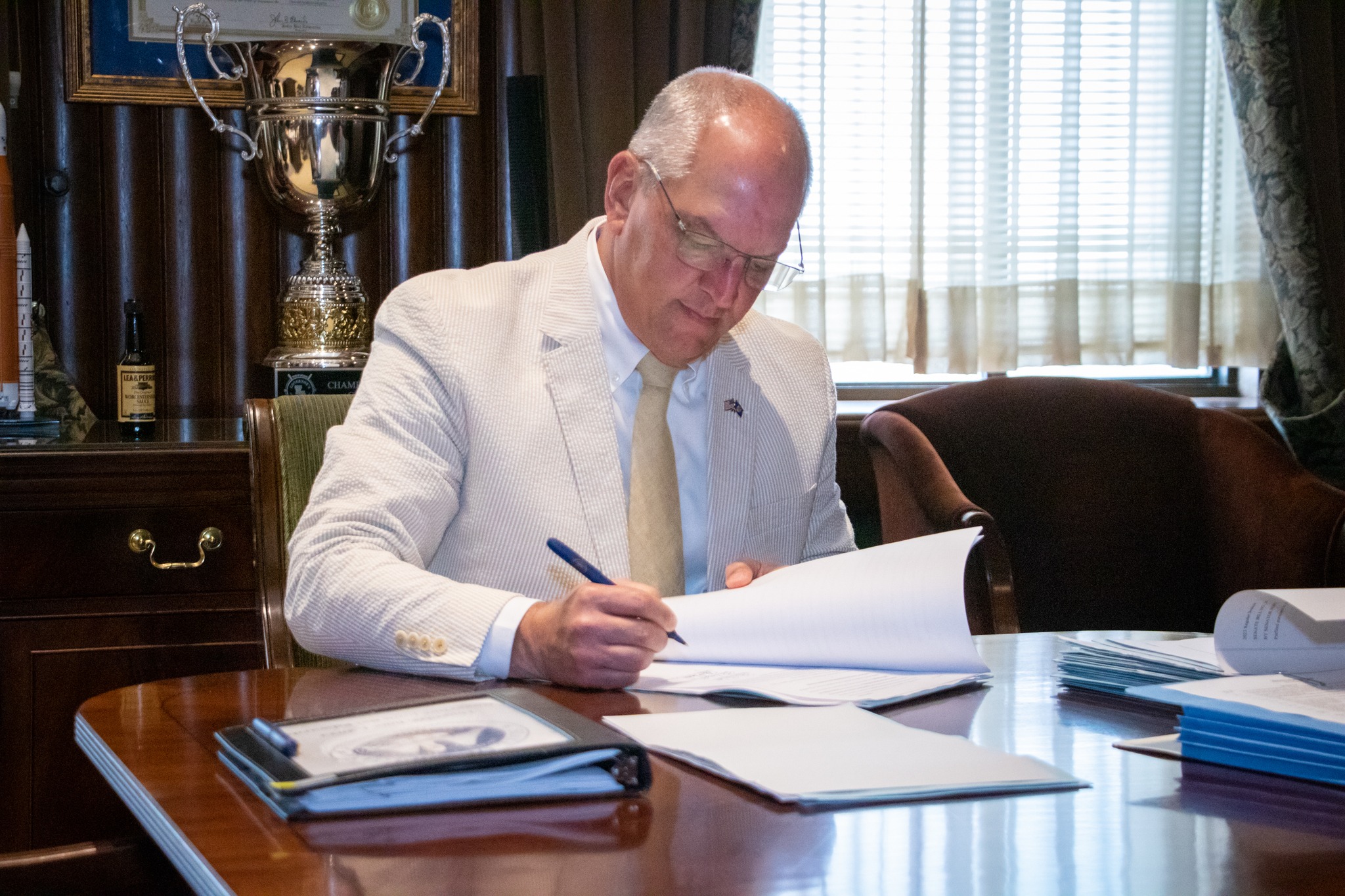 BATON ROUGE – The Louisiana state Senate on Monday, following a national conservative movement targeting LGBTQ+ youth, approved three measures that target LGBTQ+ rights. The bills now head to the state's Democratic Governor John Bel Edwards, one of which has spurred calls for the governor to veto from leading civil rights advocacy groups including the ACLU.
House Bill 648, a ban on trans youth gender-affirming health care, passed on a 29-10 vote that along party lines. HB 648 is the only bill of the three to receive a veto-proof majority vote in both House and Senate should the governor veto it, which sources say is highly likely.
"This extreme government overreach harms everyone in our state, especially transgender Louisianans, and we all deserve better," ACLU spokesperson Kari Elgin said in a statement.
The local newspaper, The Advocate reported, the Senate voted Monday for HB 466, the ban on talk of gender and sex in school classrooms, on a 29-9 vote, a two-thirds majority; and for HB Bill 81, the pronoun bill, on a 31-8 vote, also a two-thirds majority. However, the House passed each of those bills earlier in session without two-thirds majority votes.
Human Rights Campaign State Legislative Director and Senior Counsel Cathryn Oakley released the following statement:
"From doctors' offices to classrooms, Louisiana's extremist legislators show no shame in assaulting the freedoms of those different from them. Blocking teachers from providing the safe and inclusive spaces that LGBTQ+ youth so desperately need is an unconscionable act. There is absolutely nothing inappropriate about being LGBTQ+ or in acknowledging LGBTQ+ issues and people. Furthermore, denying transgender and non-binary youth access to best-practice, life-saving medical care puts their lives in very real danger.
These bills are a desperate and cruel effort by radical politicians in Louisiana to marginalize and erase the LGBTQ+ community, particularly transgender youth. The Human Rights Campaign strongly condemns these discriminatory bills and calls on Gov. Bel Edwards to veto them."
There was opposition to the trans youth healthcare ban from Senator Republican Committee Chairman Fred Mills, of Parks, joined who had joined with the Democrats in opposition. The bill killed by the Senate Health and Welfare Committee, which Mills is chair of on May 24, which was thought to have effectively killed the bill for this legislative session.
According to the Advocate after weeks of political maneuvering that saw it revived by the full Senate as political pressure mounted from conservative interest groups and then approved last week by a second Senate panel, sending it back to the full chamber.
Last month Mills, who expressed his trust in science and health care providers before joining Democrats in opposition.
"I guess I've always believed in my heart of hearts that a decision should be made by a patient and a physician," Mills said.
Speaking to the Advocate Monday, Mills said his vote was driven by his belief that decisions about medical care should remain between doctors and patients. He said Monday that blowback to his vote, which included threats from local and national conservatives, came as a surprise because he was unaware of the "cultural war" the issue was enmeshed in.
"This is probably one of the biggest blessings of my life, this controversy," he said. "I've been attacked nationwide by people with hate. But I do not hate these people. I know God blesses them."
Related: