Katie Hill refutes Republican 'smear campaign'
Calif. Democrat denies ethics rules breach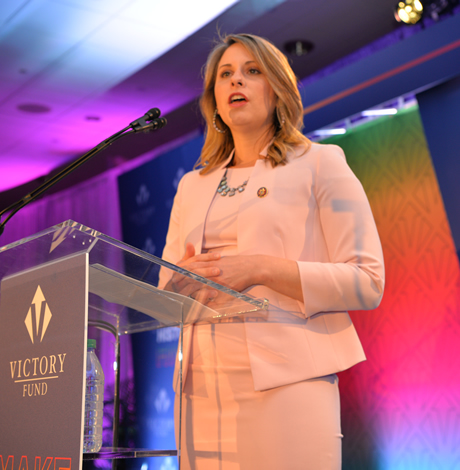 California Republicans were expected to launch a major 2020 offensive to win back the six congressional seats they lost to Democrats in 2018. And with Donald Trump as a model for ugly tactics, it should not be surprising that GOP operatives would exploit bisexual Rep. Katie Hill's private pain as she suffers through an acrimonious divorce. After all, salaciousness in the name of traditional family values has long been a feature of Republican dirty tricks from salivating Stormy Daniels fans.
But there is a particularly audacious twist to this attack. RedState, the conservative online site that originated the first rumor, claims the LGBTQ press made them do it.
"A story in Metro Weekly covering a resolution introduced by Rep. Mike Quigley (D-Ill.) and Rep. Katie Hill (D-Calif.) condemning Sec. Ben Carson's comments about transgendered people, which identified Hill as a 'lesbian' seemingly prompted Hill's estranged husband to out her on an entirely different issue," RedState reported on Oct. 10.
"Out lesbian?!? Then why has she been sleeping with her (male) finance director for the past year at least?" wrote Kenny Heslep who filed for divorce in July, requesting spousal support. "I couldn't dispute this if she was still holding to being bisexual. But but being with her husband (me) for almost 15 years and then leaving me for another MAN, not woman, whom she is still seeing, is not her being a lesbian. Bisexual yes, as I will back up her claims to this. But not lesbian alone."
Heslep, who lives in LA and didn't explain how he came across the news items in the local LGBT Washington D.C.-based paper, did not offer any supporting evidence of the alleged affair with Graham Kelly, Hill's former finance director and current legislative director.
The allegation, if true, would be a violation of House ethics rules and possible cause for an investigation of one of Speaker Nancy Pelosi's favorite newcomers, having appointed Hill vice chair of the House Oversight and Reform Committee that is now involved with the impeachment inquiry into Trump's fitness for office.
After there were no media bites on that report, RedState upped the ante, publishing a nude photo of Hill brushing the hair of someone seated in front of her, along with text messages among Hill, Heslep and an apparent young female campaign staffer with whom the married couple seemed romantically engaged.
Twelve days later, Hill was forced to deny having the rumored affair with a staff member but refused to indulge in the sensationalist idea of a "throuple."
Conservative critics called on Hill to resign, claiming national security was at stake since she could have been blackmailed. Others linked the affair to the #MeToo movement since the workplace power dynamic means any employee cannot have a "consensual" relationship with an employer.
There are no ethics rules that apply to campaign workers, though Hill critics apparently think it's a good idea to create some. For the record: Hill was 30 when she ran for Congress from the 25th District; the unnamed campaign staffer with whom she and her husband allegedly had an affair was 22. As the leaked text messages indicate, Hill was breaking off the extra-marital relationship before she entered Congress.
"Allegations that I have been involved in a relationship with Mr. Kelly are absolutely false," Hill said in the statement to Politico. "I am saddened that the deeply personal matter of my divorce has been brought into public view and the vindictive claims of my ex have now involved the lives and reputations of unrelated parties."
Neither Heslep nor Kelly responded to requests for comment from the Washington Post.
"Intimate photos of me and another individual were published by Republican operatives on the internet without my consent," Hill said in the statement.
"The fact is I am going through a divorce from an abusive husband who seems determined to try to humiliate me," she continued. "I am disgusted that my opponents would seek to exploit such a private matter for political gain."
The accusation of sexual impropriety, she said, "is despicable and will not succeed. I, like many women who have faced attacks like this before, am stronger than those who want me to be afraid."
Hill promised to keep working. "This smear campaign will not get in the way of the work I am doing every day to move our district and our country forward. I am truly grateful for the outpouring of support I have received from colleagues and constituents alike, and I know we will get through this together."
Hill said she's notified Capitol Hill police about the distribution of the photos without her consent. "Revenge porn" is against the law in California.
Hill has also spoken with Pelosi and House Majority Leader Steny H. Hoyer (D-Md.) about the matter. Hoyer declined to comment to the Post and a spokesperson for Pelosi said she was headed to Baltimore for the funeral of her brother.
"Congresswoman Hill has been a champion for the 25th District. The voters sent her to Washington to defend healthcare, stand up for middle-class families and fight for equality — and that's exactly what she's done. This shameful, anti-LGBTQ smear campaign is a despicable invasion of privacy, and we won't dignify it with a response. Neither should the media," Samuel Garrett-Pate, communications director for Equality California, told the Los Angeles Blade.
As the Blade goes to press, Politico reports the House Ethics Committee has launched an investigation into allegations against Hill.
Another Trans person confirmed murdered this year- USAF vet & Mother
Her friends will always remember her infectious personality & her unmistakable laugh. She loved others passionately and fiercely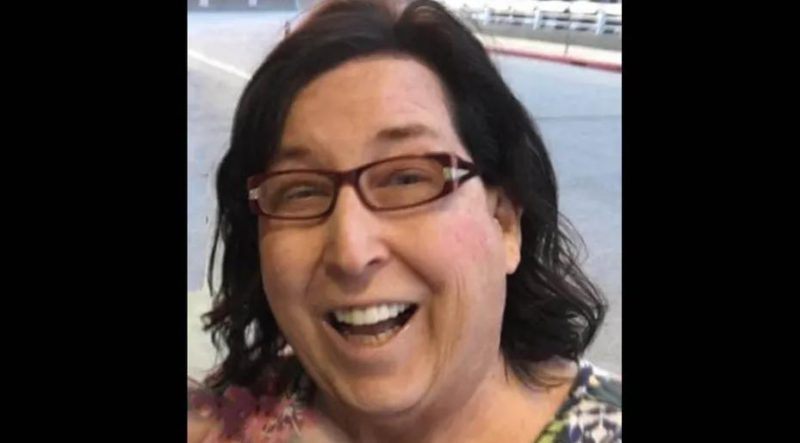 MEADE COUNTY, Ky. – Another Trans person has been confirmed murdered this year bringing the deadly total to 49 deaths of transgender and gender non-conforming people in 2021 according to a tally kept by the Human Rights Campaign.
Cris Blehar, a 65-year-old white transgender woman, mother, and U.S. Air Force veteran, was discovered stabbed and shot to death by Meade County sheriff's deputies who had responded to her rural home on Woodland Road in the Flaherty area. Deputies had been dispatched to perform a welfare check from an unidentified person concerned about Blehar.
The Elizabethtown, Kentucky, News-Enterprise newspaper reported that the Kentucky State Police had made an arrest in the case only a few hours after Blehar's body was found of Vine Grove resident Tyler J. Petty, 18.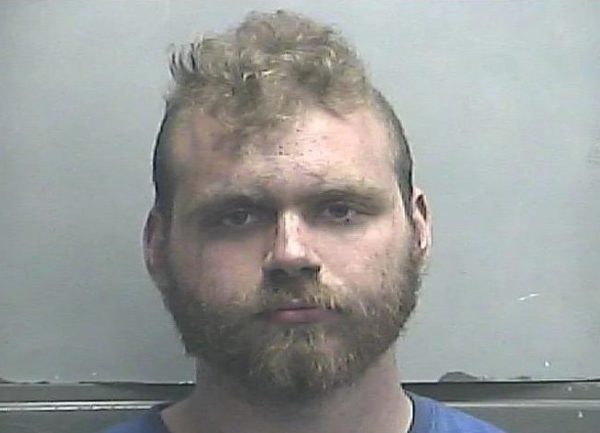 "There was no relationship between the victim and the suspect. We believe he worked for her," said Kentucky State Police Trooper Nicholas Hale in an email to the News-Enterprise. Petty was arrested and brought to KSP Post 4 and was interviewed about the case. Police say he admitted to killing Blehar. A trial date has been set for June 2022.
The murder in this rural area about an hour Southwest of Louisville on May 19, 2021, was brought to the attention of the Human Rights Campaign this week when Blehar's cousin Mark Stephens contacted HRC to ensure that she was "remembered, honored, and counted" as a member of the transgender community. 
In a statement to HRC, Mark Stephens said;
"If there is one thing to know about Cris, it was that she fought fiercely to define her life as SHE wanted. Whether it was her military service, her 20+ year career in the airline industry, or her post retirement decision to buy a farm & start a family of her own. She lived life to the fullest and wanted everyone around her to live their best life as well. Growing up 'different' in Kentucky is certainly no easy task, something we shared in addition to being cousins, and she tackled it with the passion and zeal that only she could have. Her friends will always remember her infectious personality & her unmistakable laugh. She loved others passionately and fiercely, none more than her own son, Maverick."
Blehar's son Maverick Thompson paid tribute to her, writing:
"Cris was an amazing mother and a wonderful person. She had so much love and brought a smile to many. She had a hilarious sense of humor that will live on through those that knew her. She will be sorely missed!"
According to her obituary, Blehar was a former law enforcement officer in the U.S. Air Force and retired from United/Continental Airlines. She also worked as an Uber driver and loved animals and bowling.
HRC has officially recorded 49 deaths of transgender and gender non-conforming people in 2021, more than in any year since we began tracking this violence in 2013.
Victory Fund honors Maine House speaker in D.C.
Ryan Fecteau is gay Catholic University alum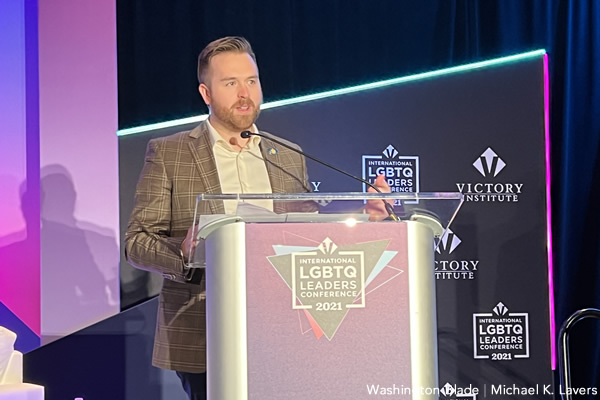 WASHINGTON — The Victory Fund on Saturday honored Maine House Speaker Ryan Fecteau on the last day of its International LGBTQ Leaders Conference in D.C.
Fecteau — an openly gay Catholic University of America alum — won a seat in the Maine House of Representatives in 2014. He became the chamber's speaker in 2018.
"Hate and intolerance will not derail us," said Fecteau after Florida state Rep. Carlos Guillermo Smith presented him with the Tammy Baldwin Breakthrough Award, which is named after U.S. Sen. Tammy Baldwin (D-Wis.). "Our community will not be intimidated."
The Victory Fund on Friday honored Guatemalan Congressman Aldo Dávila, a gay man who is living with HIV.
Unprovoked attack in WeHo may be latest in a string of violent crimes
McGrath spent two weeks in the hospital and underwent multiple surgeries due to injuries that doctors told him were caused by a blunt object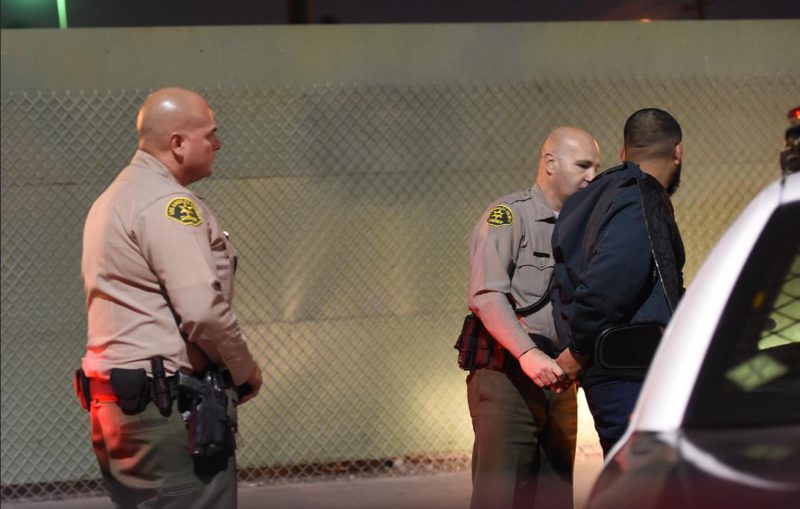 WEST HOLLYWOOD – After an evening out with friends in West Hollywood at the Abbey on November15, Matthew McGrath found himself in hospital the next day with a fractured jaw and his wallet and mobile phone missing.
According to McGrath, who has lived in WeHo for five years, he was walking home along San Vicente Boulevard when he heard "some slurs, some profanity." "I'm not exactly clear on what, [happened next] but sort of a few minutes later, I just felt a really blunt force to my head, blacked out and was knocked unconscious," he told KTLA.
McGrath spent two weeks in the hospital and underwent multiple surgeries due to injuries that doctors told him were caused by a blunt object KTLA also noted.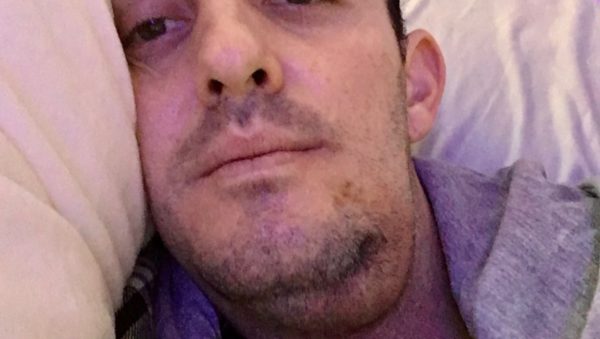 He said that he has filed a report with the West Hollywood Sheriff's substation about the assault and theft but as of Friday had not received a response.
KTLA also reported that the night after McGrath was assaulted, a person was beaten and stabbed on Santa Monica Boulevard. David Cook, 44, was arrested for that stabbing last month. There were also two similar attacks involving a different man using a baseball bat and a boxcutter on Nov. 18 resulted in another arrest last month the West Hollywood Sheriff's Station said in a statement posted to the webpage for the LASD.
"I've always felt safe in this neighborhood," McGrath told KTLA. He observed that although his attack was unprovoked given the other cases and arrests the timing seems suspicious. "We get a crime here or there in West Hollywood, but I have never heard of it happening multiple days in a row," he said. "Similar assaults, similar attacks, it just doesn't make a lot of sense to me."
A GoFundMe page has been created to help McGrath.
********************
WeHo attack leaves victim shaken, could be part of larger crime trend