David Mixner is retiring
After 60 years of service, the activist wants some time for himself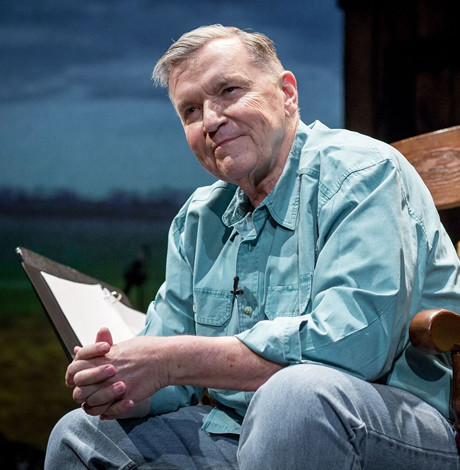 After 60 years of activism, the Tyler Clementi Foundation's 2019 Individual Upstander Award presented on Wednesday may be the last honor David Mixner accepts in person. His new play, "You Make Me Sick," scheduled to premier on Dec. 9 in New York, will be his public swan song. And then he's going to retire, write, travel and "have some David time," Mixner tells the Los Angeles Blade.
"I am going to retire in some way due to a combination of reasons," Mixner says. "My first action was in June 1959 when I did volunteer work every weekend for John Kennedy. And I've been of service for 60 years as of this past June, which is a long time."
Health is also a major factor. "I've had 11 surgeries and eight stays where I was critical in intensive care — some of them pretty brutal — and that's taken a toll on me and my ability and my energy. And I have some other illnesses that I'm struggling with" he says. "But my voice will still be there and my writing, even though it takes a little longer and it's a little more difficult to focus."
Surprise: Baby boomers are aging. "I wake up, I feel 21, laying in bed," he says. "I move a leg and suddenly I feel 40. I put the legs on the floor, I feel 69. I stand up and I feel 73."
But Mixner's not resentful about slowing down. "You know, that's not a bad thing. I mean, if you look at what's happening in America, I think there is this spectacular generation following us," he says. "There are the kids at Parkland and the transgender youth who are bearing the brunt of our society's oppression — but fighting with such nobility! And autistic 16-year-old Greta Thunberg leading the fight against climate change. I see nothing but hope."
Mixner does have a problem with the current use of the word "queer," though — a term he still considers a slur.
"It's almost impossible to keep up with what people want to be called. And I respect all of it and I understand all of it," he says. "But my first reaction [at hearing "gay" shunned and "queer" accepted] — my God, we almost walked out of the Democratic Convention in 1992 en masse if Bill Clinton wouldn't say 'gay' in his acceptance speech!"
But then, Mixner laughs. "This is just a sign of our success. We wanted the right to be who we were and we'd been so successful at it, people are fighting for themselves exactly how they want to be viewed."
Still, "I will always hate the word 'queer' because it was a derogatory term all my life. If people want to embrace it and remove the power from it, more power to them. I'm just not one of them. And I have the same right as everyone else does: I can define myself the way I want to define myself. And it can still be a work in process, even if 73."
Though he's not in good health, Mixner says "I'm happy as can be. I'm very spiritual."
He has written a book with Brad Goldfarb called "From Fear to Dreams" that he hopes to get published next year. "I also am going to take some David time," including time with friends, trips to Morocco, Iceland to see the Northern Lights on New Year's Eve, and one last Safari in South Africa.
Looking over his long life of activism, he feels his time spent in 2006 with his two cats Sheba and Uganda in his remote bright yellow house at Turkey Hollow in Sullivan County, N.Y., was crucial.
"It was the most important thing I ever did," Mixner says. "Nature healed me of the trauma of HIV/AIDS, which I hadn't dealt with in reality. I was able to make the transition from a major fundraiser, which everyone kept insisting that I be, to a writer through the blog."
But trauma is hard to shake. "I kept a roll of my friends who died and it ran to 308 people," says Mixner. "I lost the most valuable people in my life. I gave 90 eulogies over those years for young men under 40 because I was a good speaker. So, you can't come out of that where you literally go from someone's funeral to visiting someone else in the hospital and not be scarred."
Then the recognition of age hit him. Mixner is fortunate to have lots of young friends who genuinely care about and for him — but their interests diverged. "I no longer wanted to go to the bars," he says. "I'd much rather have a dinner party with my friends, as people do when they get older. And then I realized I had no friends to do that with. I would guess that 85 per cent of people my age that I knew I could share a history with died in the epidemic."
No, "you don't ever heal," Mixner says. "What you do is find a place for the grief so it doesn't interfere with the rest of your life — whether it's meditation or spiritual or conversations like this every once in awhile. And writing. All my plays have been done since I've been in intensive care.
"So I refused to live in the past," says retiring activist icon David Mixner. "I refuse to be a victim. The best way to heal is to be into the future, to make things better for other people."
Louisiana lawmakers send anti-LGBTQ bills to Governor Edwards
"I guess I've always believed in my heart of hearts that a decision should be made by a patient and a physician"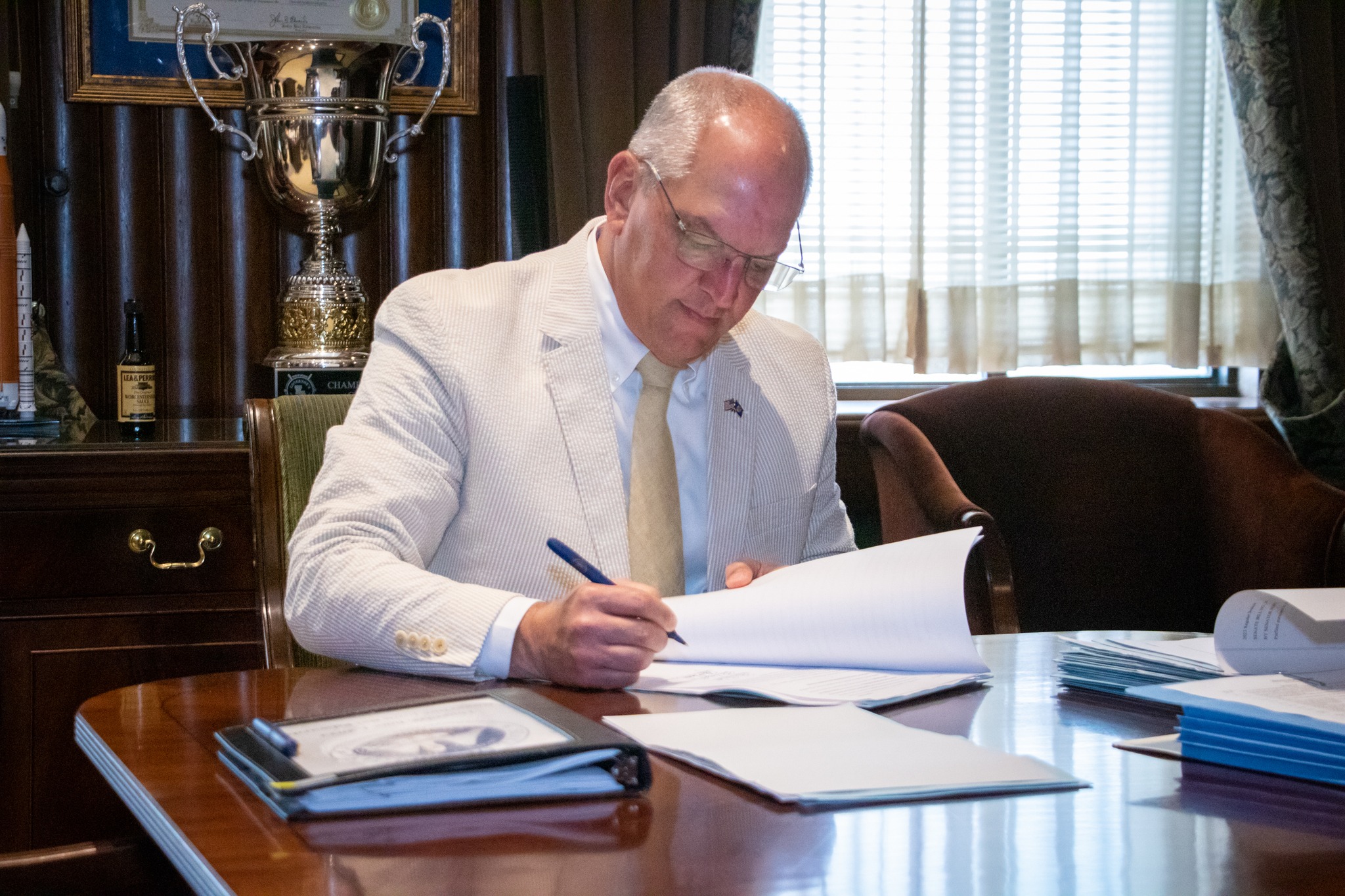 BATON ROUGE – The Louisiana state Senate on Monday, following a national conservative movement targeting LGBTQ+ youth, approved three measures that target LGBTQ+ rights. The bills now head to the state's Democratic Governor John Bel Edwards, one of which has spurred calls for the governor to veto from leading civil rights advocacy groups including the ACLU.
House Bill 648, a ban on trans youth gender-affirming health care, passed on a 29-10 vote that along party lines. HB 648 is the only bill of the three to receive a veto-proof majority vote in both House and Senate should the governor veto it, which sources say is highly likely.
"This extreme government overreach harms everyone in our state, especially transgender Louisianans, and we all deserve better," ACLU spokesperson Kari Elgin said in a statement.
The local newspaper, The Advocate reported, the Senate voted Monday for HB 466, the ban on talk of gender and sex in school classrooms, on a 29-9 vote, a two-thirds majority; and for HB Bill 81, the pronoun bill, on a 31-8 vote, also a two-thirds majority. However, the House passed each of those bills earlier in session without two-thirds majority votes.
Human Rights Campaign State Legislative Director and Senior Counsel Cathryn Oakley released the following statement:
"From doctors' offices to classrooms, Louisiana's extremist legislators show no shame in assaulting the freedoms of those different from them. Blocking teachers from providing the safe and inclusive spaces that LGBTQ+ youth so desperately need is an unconscionable act. There is absolutely nothing inappropriate about being LGBTQ+ or in acknowledging LGBTQ+ issues and people. Furthermore, denying transgender and non-binary youth access to best-practice, life-saving medical care puts their lives in very real danger.
These bills are a desperate and cruel effort by radical politicians in Louisiana to marginalize and erase the LGBTQ+ community, particularly transgender youth. The Human Rights Campaign strongly condemns these discriminatory bills and calls on Gov. Bel Edwards to veto them."
There was opposition to the trans youth healthcare ban from Senator Republican Committee Chairman Fred Mills, of Parks, joined who had joined with the Democrats in opposition. The bill killed by the Senate Health and Welfare Committee, which Mills is chair of on May 24, which was thought to have effectively killed the bill for this legislative session.
According to the Advocate after weeks of political maneuvering that saw it revived by the full Senate as political pressure mounted from conservative interest groups and then approved last week by a second Senate panel, sending it back to the full chamber.
Last month Mills, who expressed his trust in science and health care providers before joining Democrats in opposition.
"I guess I've always believed in my heart of hearts that a decision should be made by a patient and a physician," Mills said.
Speaking to the Advocate Monday, Mills said his vote was driven by his belief that decisions about medical care should remain between doctors and patients. He said Monday that blowback to his vote, which included threats from local and national conservatives, came as a surprise because he was unaware of the "cultural war" the issue was enmeshed in.
"This is probably one of the biggest blessings of my life, this controversy," he said. "I've been attacked nationwide by people with hate. But I do not hate these people. I know God blesses them."
Related: