Apple CEO Tim Cook among honorees at Los Angeles GLSEN awards
Record fundraising haul for GLSEN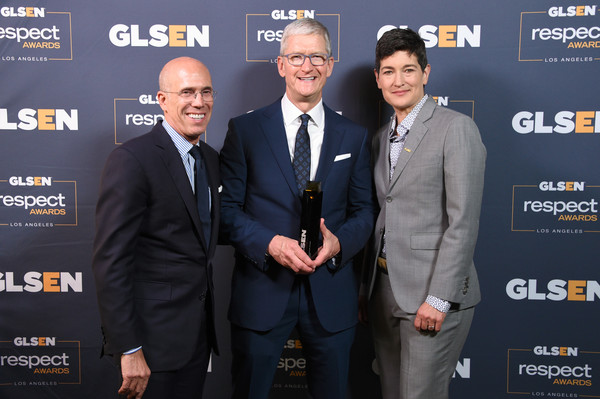 If last night's 2019 Los Angeles GLSEN Respect Awards is any indication, native citizens of Alabama, perhaps the nation's most socially and politically repressive state, have taken a major lead in the fight for LGBTQIA equality.
Some of the state's most powerful notables and disruptors, student's, Academy Award winners and the most successful Captain of industry in global business history, stood on stage at the Beverly-Wilshire Hotel in Beverly Hills and threw down the gauntlet.
Eliza Byard GLSEN's Executive Director opened the event by reminding the megawatt celebrity gathering that the threats facing the LGBTQ community have intensified dramatically in just the short span of three years.
"Two weeks ago the Attorney General of the United States of America, William Barr, described LGBTQ rights as ground zero in the secular war on religion," she said. "He pledged that the Department of Justice would be at the forefront of the fight against our efforts in schools."
Similar threats are being waged throughout the highest levels of government by the Trump administration, Byard noted. "Secretary of Education, Betsy Devos, is shredding the policies and programs at the Department of Education that protected LGBTQ youth, youth of color, youth with disabilities and immigrant youth from discrimination and racism and violence in our schools."
"Last year she (Devos) announced that the Department of Education would no longer investigate claims of anti-transgender discrimination and just last month she proposed to erase the Department's data on civil right violations in our schools," Byard said.
Devos, who is widely viewed as one of Donald Trump's most favored cabinet members recently proclaimed the birth of "education freedom," a phrase she used in a speech she gave, according to Byard, "to a voucher funded school that teaches that homosexuality is a sin." The speech reaffirmed the administration's determined and coordinated drive to elevate the right to discriminate over the rights of those discriminated against.
GLSEN National Student Council member Eric Semelo, who described himself as a "half-white, half-Filipino gay boy from Montgomery, Alabama," was the first of GLSEN's remarkable students to take the stage, showcasing a future community leadership that was as cerebral and stellar as it was diverse in every sense.
Semelo and Youtube star Connor Franta presented Riverdale the group's Game Changer Award to its star Madeline Petsch and producer Roberto Aguirre-Sacasa. "If our show Riverdale offers any of its views a sanctuary, a sense of hope— even if it's only for one hour a week — nothing could make me happier or prouder," Aguirre-Sacasa said.
Elle Smith, a high school senior at Cedar Ridge High School in Round Rock, Texas, was honored as the 2019 Student Advocate of the Year. She said her award was a "testament to the strength of my generation: when faced with opposition we are going to stand up, we are going to build movements and we are going to fight."
Judith Light, the Tony and Emmy Award winning actress and LGBTQ activist who stars in Amazon Studio's Transparent, praised GLSEN's mission as vital, particularly in "a world that is so fraught with disruption and lies." She introduced Jennifer Salke, Amazon Studio chief, herself a disruptor who has brought spearheaded a Hollywood revolution in content featuring the LGBTQ community.
Salke gave an impassioned, almost spiritual speech, that proclaimed the power of authenticity. "My team and I believe that everyone should feel authentically represented," she said. "We believe that representation brings understanding, acceptance, inspiration and transformation." Salke has notably formed teams for her projects that are comprised of individuals who reflect the storyline.
Salke also called out Elle Smith as someone with exceptional power and a very bright future, calling on other Hollywood power brokers to join her in supporting her future.
"It's actually simple," said Octavia Spencer, an Academy Award winning actress and native of Montgomery, Alabama. "Respect is treating someone as you would want to be treated," she said. In her speech, accepting the Inspiration Award Spencer tearfully said allyship comes easily for her: "I know what it's like to feel invisible, to be overlooked, to feel less than."
Jeffrey Katzenberg, himself a major disruptor, now launching a movie platform called Quibi that is set to bring a whole new Hollywood experience to your phone, took to the stage to introduce one of the most influential human beings on earth, Apple Computer CEO Tim Cook.
https://www.facebook.com/LosAngelesBlade/videos/818587841890931/
Cook, a native Alabamian who is gay and who came out in 2014, reminded the audience that "what we learn and what we are told to value as children can define the course of our lives. If a teacher, a parent or an authority figure," he said, "takes time to show kindness, to represent the great diversity of our humanity and create space for authentic conversation when we are young, it stays in our hearts forever."
"Unfortunately, we see all too often the consequences of failing our kids. Trans and non-binary young people kicked out of their homes and attacked on our streets; bullying and harassment in our schools and a broader society that still sends the message that when the going gets tough, it's the least among us who get targeted first."
Cook, taking up the gauntlet, said "there is so much more we can do to change things."
He dedicated his Champion Award to a 62 year old man who wrote him a letter that described the burden and collateral consequences of a life lived in shame. "The world is a better place when we have every opportunity to be ourselves."
It was almost like a celebration of the famous 1984 Apple Computer commercial in which a woman athlete sprints forward with sledge-hammer in hand and throwing it into the face of power, ends it's grip.
That commercial announced a new era and, presuming Cook takes his award to action, so did last night's event.
Pansexual Visibility Day 2022 is May 24
Days like Pansexuality Visibility Day are perfect for educating people about the various ways people experience sexual & romantic attraction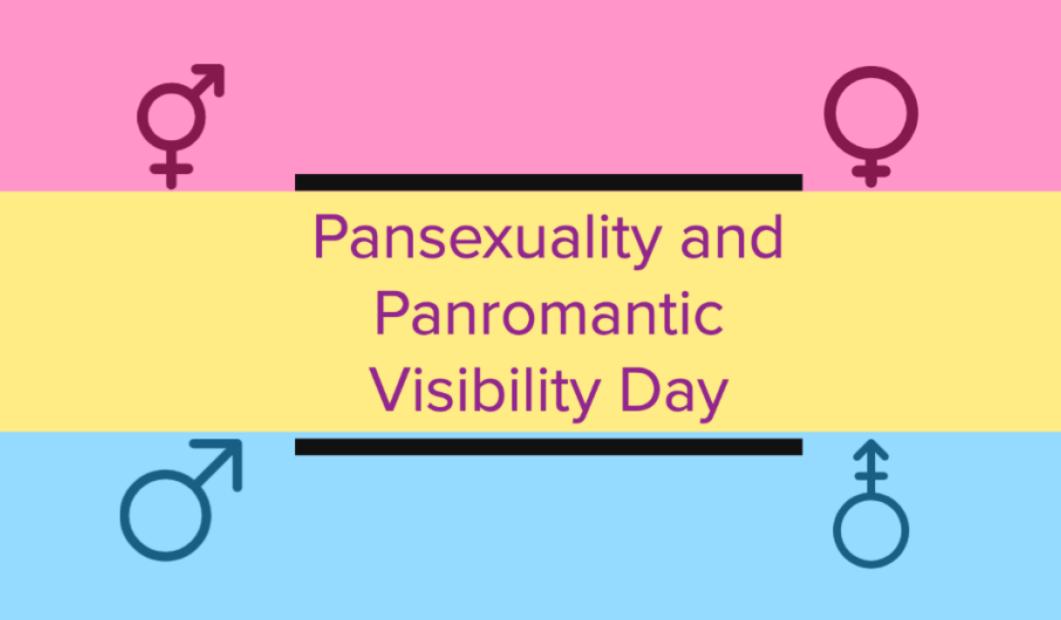 NEW YORK – The Trevor Project is honoring Pansexual and Panromantic Awareness and Visibility Day on May 24, noting that it is a day to celebrate the pansexual and panromantic community and educate others on the community.
As part of creating awareness for the pansexual community, The Trevor Project's 2022 National Survey on LGBTQ Youth Mental Health, captured important data related to the experiences of pansexual youth, who made up 20% of the survey sample.
2022 National Survey Data on Pansexual Youth
53% of pansexual youth reported that they seriously considered suicide and 21% reported they attempted suicide in the past year.
66% of pansexual youth reported experiencing symptoms of anxiety and 79% reported experiencing symptoms of depression.
36% of pansexual youth reported that they have been physically threatened or harmed due to their sexual orientation.
69% of pansexual youth reported that they had experienced discrimination based on their sexual orientation.
The Project MORE Foundation, a leading nonprofit service and support provider to the Northern California Lesbian, Gay, Bisexual, Transgender, Queer, and Questioning (LGBTQ+) and Ally community explains what it means to be Pansexual:
One common misconception that even members of the LGBTQ+ community have is that pansexuality and bisexuality are the same. Bisexuality can loosely be defined as attraction to more than one gender, but many define it with the more narrow definition of attraction to both genders, i.e,: men and women.
Pansexuality differs in that it includes sexual attraction inclusive of ALL gender identities, which means that people can also be drawn to those who are gender fluid or genderqueer. It is similar for people who are panromantic. When a person identifies as panromantic, it means that they can feel romantically towards anyone of any gender identity. 
When people come out as pansexual, headlines often emphasize that it's different than being bi, and while that's true, somebody who is bi may also identify as pan and vice versa. The bisexuality umbrella term includes those who feel attracted to two or more gender identities. Pansexuality refers to people who feel sexual attraction to any gender identity, but because their preference includes two or more genders, they could also consider themself bi. Being pan doesn't mean that a person is going to be attracted towards everyone, but simply that gender identity doesn't play a role in that attraction. 
There are many people who identify as pansexual or panromantic, such as Jazz Jennings, the famous 20-something LGBTQ+ rights advocate who came out as trans as a child. Authors Dana Mele and Caitlin Ricci identify as panromantic. Miley Cyrus, Janelle Monáe, and Brendon Urie are also among famous celebrities who identify as pansexual. 
It is quite common that people who are pansexual go on a journey of self-discovery to figure out their true sexuality. Some, like Bella Thorne, initially identified as bisexual, but then grew to realize that gender plays little to no role in their attraction, so her definition of her sexuality changed to reflect that. 
Miley Cyrus, who came out in 2015 as pansexual, is among one of those who went down the path to self-discovery when it came to her sexuality. In an interview with Variety, she said that an interaction with a non-binary individual helped her understand that she felt attraction towards them regardless of how they expressed their gender. In that moment, she didn't feel gay, straight, or bi, because she wasn't.
Because definitions can be held loosely, one of the most important takeaways is that how a person identifies their sexual or romantic attraction can differ from one day to the next, but celebrating and respecting a person for who they are is what matters most. Days like Pansexuality and Panromantic Visibility Day are perfect for educating people about the various ways people experience sexual and romantic attraction.
About the 2022 National Survey
This survey is one of the largest and only surveys of its kind, representing the experiences of nearly 34,000 LGBTQ young people ages 13-24 across the U.S. It's also one of the most diverse surveys of LGBTQ youth ever conducted – with 45% of respondents being youth of color and 48% being trans or nonbinary.
Lastly, The Trevor Project has a guide, "How to Support Bisexual Youth: Ways to Care for Bisexual, Pansexual, Fluid, and Queer Youth Who are Attracted to More than One Gender" that offers best practices for those looking to support the youth who are attracted to more than one gender in their lives.
The universe comes out to jazz and violins and you're invited
LA prides itself as home of the stars. Don't limit yourself to the mere mortal stars of Hollywood, when the universe is opening its doors
LOS ANGELES COUNTY – Starlight, starbright: Bathing yourself in the magnificent skies has returned to Los Angeles as the historic Mount Wilson Observatory announces… shall we say it… a heavenly lineup for its 2022 program.
The program offers something for everybody: From the universe-fascinated who want to observe and soak up astronomical knowledge to the bright light and musically discerning who are there just for the mind-blowing beauty alone.
Since its founding in 1904 by astronomer and visionary George Ellery Hale, Mount Wilson Observatory has played host to some of the most important discoveries in modern astronomy. Located on Mount Wilson, a 5710-foot (1740-meter) peak in the San Gabriel Mountains of the Angeles National Forest, Mount Wilson Observatory (MWO) features the Snow Solar Telescope (largest in the world from 1905-1908 and the mountain's first installation), a 60-inch telescope (the world's largest operational telescope from 1908-1917), and the 100-inch Hooker telescope (which featured the world's largest aperture from 1917-1949). Mount Wilson Institute has independently operated and maintained the Mount Wilson Observatory since 1989 under a long-term agreement with the Carnegie Institution of Washington.
The observatory offers a series of tours throughout the season for the scientific tourist in you. For the mechanically inclined, you can take an engineering tour of the huge telescopes and understand how they have enabled historic discoveries. For the stargazers, there are public and private tours to actually use the telescopes and peep in on our nearest planetary and constellation neighbors. For the gazers who want to keep things even closer to home, take a look right into our own Sun with the Lunt Telescope.
There is no better way to observe the universe than to do it wrapped in gorgeous music. The observatory steps up and takes advantage of the dome's sensational acoustics by presenting Sunday Afternoon Concerts in the Dome. Top jazz, violinist, brass talents and more will perform in events at 3:00pm and 5:00pm May 22- October 21. The season aesthetics are capped off with [email protected] Observatory in the later summer months which explores sound art in the dome, plein-air painting and sculpting.
It would be a shame to visit the observatory for its visual and auditory sensual offerings alone, however. For those who want to deepen their mind, the season also offers an incredible roster for the astronomy intellect. Lectures from the top experts include discoveries of the deep space mission, women scientists at the observatory, the work of George Ellery Hale, and more.
The gates to Mount Wilson's acreage opens at 10:00am every day and close at 5:30. Visitors can hike the grounds, gaze at the telescope domes that dot the landscape, and browse through the Historic Museum in the Lecture Hall.  Members from the Los Angeles Astronomical Society will gather around the grounds during each of the events during the season and set up specialty telescopes for a view of various night sky objects while attendees await their turn to look through the grand telescopes in the domes.
Los Angeles prides itself as home of the stars. Don't limit yourself to the mere mortal stars of Hollywood, when the universe is opening its doors to experience stellar wonders that will really blow your heart and your mind. We hope to see you at the observatory to experience magnificence together.
For more information:
Concerts: https://www.mtwilson.edu/concerts
Engineering Tours: www.mtwilson.edu/engineering-tour
Public Ticket Nights: mtwilson.edu/public-ticket-nights
Private Telescope Reservations: mtwilson.edu/observe
Solar Viewing: mtwilson.edu/solar-observing
Tours: mtwilson.edu/weekend-docent-tours
Mt. Wilson Observatory: https://www.mtwilson.edu
MWO Facebook: https://www.facebook.com/WilsonObs
MWO Twitter: https://twitter.com/mtwilsonobs MWO Instagram: https://www.instagram.com/mtwilsonobservatory
Padilla joins women's march rally in LA to advocate for abortion rights
"We're coming together this weekend with a powerful message to those who wish to control our bodies & our futures"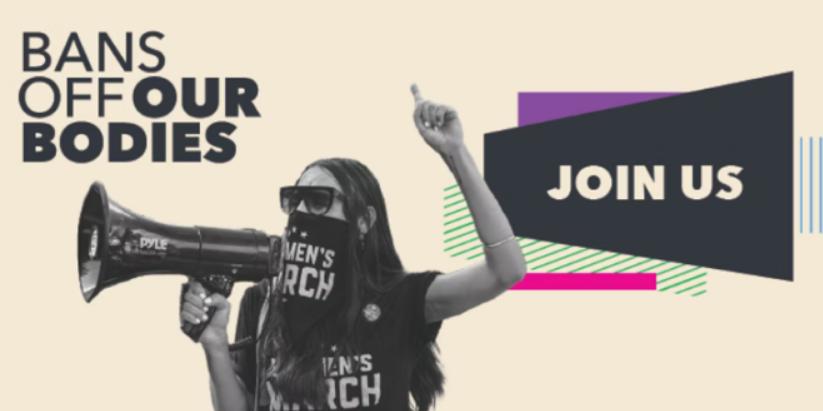 LOS ANGELES – U.S. Senator Alex Padilla (D-Calif.), a member of the Senate Judiciary Committee, will join the Women's March Foundation along with local and national leaders for a National Day of Action, the 'Bans Off Our Bodies' Reproductive Rights Rally. Padilla will deliver remarks on the importance of defending access to safe, legal abortion at the federal level.
Senator Padilla joins leaders in Los Angeles for this day of action following a leaked draft Supreme Court decision that would overturn Roe v. Wade and roll back abortion access protections for millions of women across the country.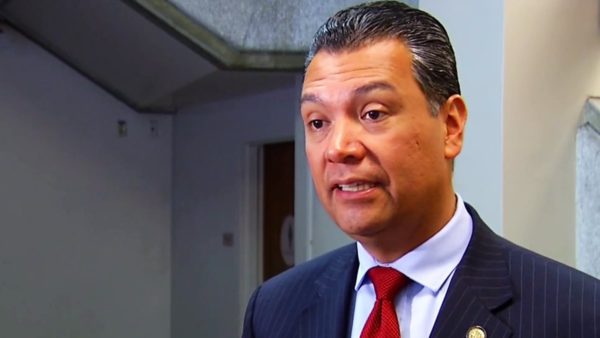 Earlier this week, Padilla voted in support of the Women's Health Protection Act (WHPA), legislation that would codify the right to an abortion into federal law, and spoke on the Senate floor urging his colleagues to pass the bill.
The "Bans Off Our Bodies" daylong event is organized by groups including Women's March, Planned Parenthood Action Fund, UltraViolet, MoveOn, the American Civil Liberties Union and the National Abortion Rights Action League.
"We're coming together this weekend with a powerful message to those who wish to control our bodies and our futures: Keep your bans off our bodies," said Planned Parenthood national organizing director Brianna Twofoot.
| | |
| --- | --- |
| WHEN: | TOMORROW, Saturday, May 14 at 10:00am PT |
| WHO: | Women's March Foundation |
| WHERE: | Los Angeles City Hall, 200 N Spring St., Los Angeles, CA 90012 |