Gay icons Megan Rapinoe, John Waters among new faces of Nike
Ad campaign reintroduces classic looks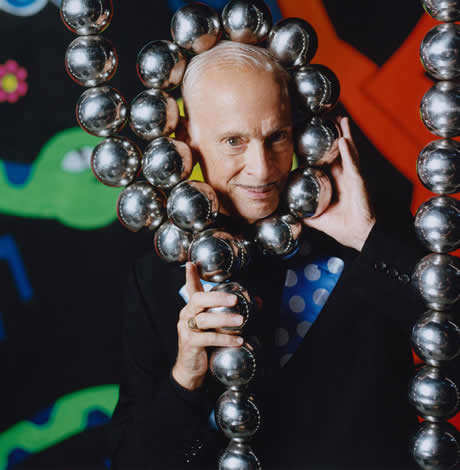 Two highly regarded gay celebrities, soccer star Megan Rapinoe and filmmaker and writer John Waters, have been chosen to represent Nike in its latest promotional campaign.
Rapinoe and Waters are two of the three personalities who are featured in a marketing campaign for both Nordstrom department stores and Nike, the largest sportswear company in the world.
Called "No Cover," the campaign highlights a collection of five classic Nike shoes that are being reintroduced with new colors and prints, along with more than a dozen new clothing and accessory pieces. Launching Oct. 31, it's the first collection designed for Nike by Nordstrom's vice president of creative projects, Olivia Kim.
To represent the collection, Nike and Nordstrom brought in Rapinoe, co-captain of the 2019 World Cup champion U.S. Women's soccer team; Waters, the filmmaker behind "Pink Flamingos" and "Hairspray," and 23-year-old supermodel Binx Walton.
"The collection, in a sense, very much matches the personalities of these people who inspire me," Kim says on Nike's website. "It's amazing to have Megan Rapinoe, John Waters and Binx Walton as faces of the campaign."
Kim said Rapinoe was chosen for the campaign because she "is talking about some really important things."
As for Waters, "I've always been inspired by John, because he's always pushed the boundaries in his work," she said. "He tells simple stories in a humorous, thoughtful and provocative way."
Walton, who is biracial and was raised largely in Tennessee, is one of today's busiest models, known for her upbeat attitude as well as her looks. Her brothers gave her the nickname Binx after the Star Wars character, Jar Jar Binks. "Binx is beautiful, and a strong influence to young people," Kim said.
The collection will debut in Nordstrom stores in the U.S. and Canada that have Nike x Nordstrom boutiques, and on the Nordstrom.com/xnike website. Nordstrom x Nike shops are in New York City, Seattle, Los Angeles, Chicago, Vancouver and Toronto. Sales will expand to other Nordstrom locations on Nov. 8.
No Cover is one of the first Nike campaigns since the company's 2018 promotion that featured Colin Kaepernick, the former pro football quarterback known for kneeling during the National Anthem to protest oppression and police brutality.
Like Kaepernick, Rapinoe and Waters are known as people who don't hesitate to speak up for a cause or concept they believe in.
Rapinoe, a professional soccer player and activist who had worked with Nike previously, was on the U. S. women's soccer team that won a Gold Medal at the 2012 Olympics in London and has been on two World Cup-winning women's soccer teams, in 2015 and 2019.
Born in Redding, Calif., Rapinoe is an advocate for LGBTQ organizations such as Athlete Ally, a group that works to end homophobia and transphobia in sports. She drew attention in 2016 when she kneeled during the National Anthem at an international soccer match, later admitting that her action was a nod to Kaepernick. This year, she and other soccer players sued the U.S. Soccer Federation for gender discrimination, as part of an effort to get equal pay for women.
Now 34, Rapinoe lives in the Seattle area with her partner, Seattle Storm basketball star Sue Bird. Last year they became the first same-sex couple to appear on the cover of ESPN's Body Issue. This year, Rapinoe became the first openly gay woman to be featured in the annual Sports Illustrated Swimsuit Issue.
In his books, movies and visual art, Waters 73, has always shown a spotlight on the "others" in society, those who don't conform to "mainstream" standards. Born and still based in Baltimore, and known as the Pope of Trash and the Prince of Puke for early movies such as "Multiple Maniacs" and "Female Trouble," he uses humor to win people over to his point of view.
Besides "Hairspray," Waters's more recent movies include "Polyester," "Cry-Baby" and "Serial Mom," and his books include "Shock Value," "Role Models," "Carsick" and "Make Trouble." A popular guest on late night talk shows, he recently released his ninth book, "Mr. Know It All: The Tarnished Wisdom of a Filth Elder," and he just returned from a speaking tour in Australia. This campaign marks the first time he has represented Nike.
In their own ways, Rapinoe and Waters each lend a sense of edginess and elan to promoting the No Cover collection, which Nike says is meant to evoke "90s New York street fashion" by drawing on the "rave and hip-hop styles" that defined New York at that time.
The collection has four T-shirts: a Striped Tee, a Swoosh Tee, an Air Max 98 Tee and a Peace Sign Tee. Other clothing items include a sports bra, tennis dress, fleece hoodie, puffer coat, beanie and fanny pack. Colors include blue, orange, red and "glitter pink."
The main part of the collection consists of Kim's redesigns of Nike's Air Force 1, Air Mowabb, Air Footscape, Air Max 98 and Air Jordan IV. The side-laced Footscape, first launched in 1996, gets a pink and zebra print. Air Jordan IV stays black but is re-imagined with black pony hair. Air Force 1 comes in blue corduroy with a yellow snakeskin Swoosh. Air Max 98 features red, green and yellow accents. The rugged Air Mowabb hiking shoe gains touches of red and teal.
The name of the collection refers to the cover charge at a New York night spot, Nike explains on its website. "In Kim's eyes, this collection is meant for everyone – men and women, the young and the old – in order to promote no judgments and no rules," Nike says.
High School removes LGBTQ 'Safe Space' stickers- students walk out
"These aren't political stickers, they are merely a signal that a teacher has the confidence to have conversations with LGBTQ+ students"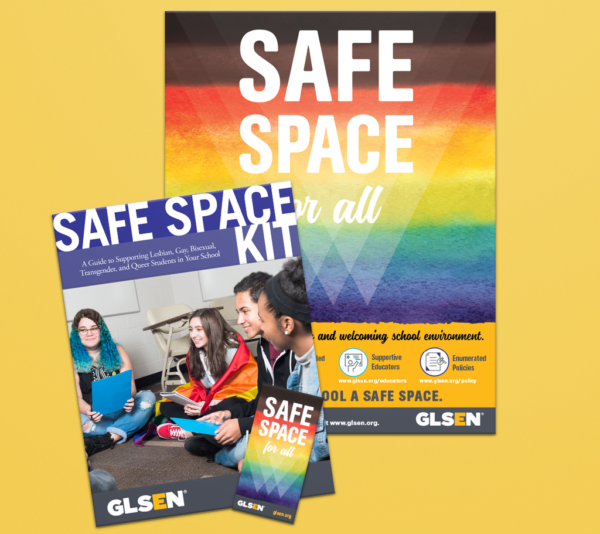 IRVING, Tx. — A sizable number of the student body of a suburban Dallas, Texas high school walked out in protest after faculty members were forced to remove LGBTQ "safe space" stickers from their classroom doors.
Dallas ABC News affiliate WFAA ABC 8 reported that hundreds of students walked out of MacArthur High School on Wednesday after students said they began noticing the stickers were being removed from the classroom doors by the administration.
Carrying rainbow flags, the students walked out protesting what they describe as targeted discrimination against the school's LGBTQ+ students and teachers.
One teacher reported a Safe Space poster she had printed and laminated was missing from outside her classroom too. "I was freaked. The kids were freaked out," Rachel Stonecipher, an English teacher and sponsor of the campus' Gay Straight Alliance told CBS-DFW.
Students, she said, immediately wondered who had removed them and what message their disappearance was sending.
"I was a little scared too because I'm the only openly, very obviously gay teacher, lesbian teacher," said Stonecipher. She and at least four other teachers signed an e-mail to the principal asking for an explanation.
In a statement released to the media, the Irving Independent School District administration said that district policy does not allow teachers to use classrooms to "transmit personal beliefs regarding political or sectarian issues.
"To ensure that all students feel safe regardless of background or identity, the district has developed guidelines to ensure that posters, banners, and stickers placed in classrooms, hallways, or offices are curriculum-driven and neutral in viewpoint," the statement added.
"These aren't political stickers, they are merely a signal that a teacher has the confidence to have conversations with LGBTQ+ students," Stonecipher told reporters.
Irving police were at the school during the walkout as an added presence.
"We have extra resources deployed at MacArthur HS to maintain a safe environment for all," Irving police tweeted.
We have extra resources deployed at MacArthur HS to maintain a safe environment for all. https://t.co/xc8kfSdFd3

— Irving Police Dept. (@IrvingPD) September 22, 2021
Lambda Legal seeks to add two more Trans plaintiffs in West Virginia suit
Federal class-action lawsuit challenging blanket exclusion of health care for Trans people in WVA's Medicaid & state employee health plan
CHARLESTON, WVa. – Lambda Legal filed a motion seeking leave to add two additional plaintiffs—a Medicaid participant and a public employee—to its federal class-action lawsuit challenging West Virginia's blanket exclusion of health care coverage for transgender people in West Virginia's Medicaid and state employee health plans.
If granted, Shauntae Anderson, who is a Medicaid participant, and Leanne James, a public employee and Public Employee Insurance Agency (PEIA) member would be added as additional plaintiffs to Fain v. Crouch.
"My life as a Black transgender woman has not been easy. I suffered years of agony and desperation without appropriate care and treatment for my gender dysphoria. Like other Medicaid participants, I rely on Medicaid for health care coverage and it has been heartbreaking to hear that just because I am transgender, I can't access coverage for care that is medically necessary. It is not only inhumane but also unjust to be singled out this way," said plaintiff Shauntae Anderson.  
"It is deeply upsetting that I am deprived of coverage for critical and urgent health care simply because I am transgender. As a public employee and PEIA member, being denied coverage for medically necessary care that cisgender state employees have full access to is an insult to my dignity. The exclusion in the state employee health plans is a reminder to myself and other transgender state employees that we are being denied equal compensation for equal work." said plaintiff Leanne James.
Filed last November in West Virginia's Southern District, Fain v. Crouch is a class action lawsuit challenging blanket exclusions of coverage for gender-confirming care in West Virginia state health plans. The blanket exclusions of coverage for care are stated expressly in the health plans offered to Medicaid participants and state employees. West Virginia's state health plans serve approximately 564,000 Medicaid participants and 15,000 state employees, some of whom are transgender. 
"The state of West Virginia continues to deny medically necessary gender-confirming health care to transgender West Virginians – via explicit and targeted exclusions. West Virginia's ban on gender-confirming care is unconstitutional and discriminatory; it causes physical, emotional, and financial distress; and it denies transgender West Virginians basic dignity, equality, and respect. Ms. Anderson and Ms. James are just two of many transgender people in West Virginia who are being denied basic health care just because of who they are." said Avatara Smith-Carrington, Staff Attorney at Lambda Legal and lead attorney on the case.
"We admire Ms. Anderson and Ms. James for stepping forward and joining our original plaintiffs in this lawsuit," said Nicole Schladt, Associate Attorney at Nichols Kaster, PLLP. "Together, we seek an end to healthcare discrimination in West Virginia."
Lawsuits against Ohio State over sexual predator sports doctor tossed
"The judge just threw 300 survivors in a trash can," Steve Snyder-Hill said then adding, "a trash can with an OSU logo on it"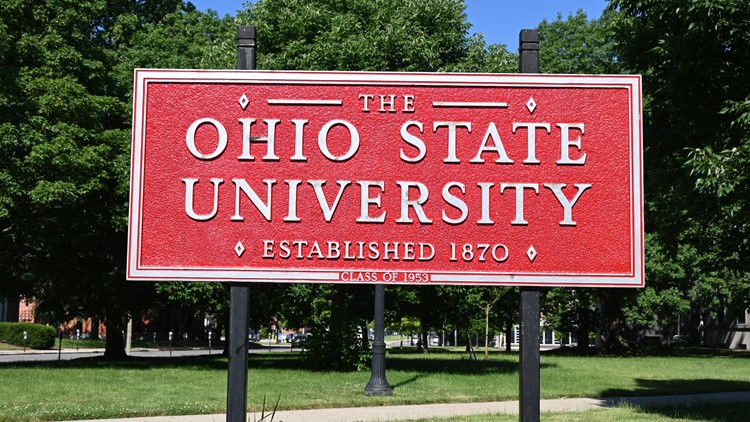 COLUMBUS, Oh. – A Federal judge Wednesday dismissed hundreds of pending lawsuits against Ohio State University, (OSU) in cases related to a former OSU sports team doctor Richard Strauss, who had sexually molested young male athletes and other students for twenty years.
In his ruling, U.S. District Judge Michael H. Watson of the Southern District of Ohio wrote;
'It is beyond dispute that Plaintiffs, as well as hundreds of other former students, suffered unspeakable sexual abuse by Strauss. It is also true that many Plaintiffs and other students complained of Strauss's abuse over the years and yet medical doctors, athletic directors, head and assistant coaches, athletic trainers, and program directors failed to protect these victims from Strauss's predation."
According to Judge Watson he dismissed the cases because the statute of limitations for criminal rape cases in Ohio is 20 years to report for criminal prosecution or otherwise have legal proceedings initiated.
"If there is a viable path forward for Plaintiffs on their claim against Ohio State, it starts with the legislature rather than the judiciary," Watson wrote.
Taking aim at Ohio lawmakers Watson noted; ""At all times since the filing of these cases, the Ohio legislature, has the power, but not the will, to change the statute of limitations." The legislature can provide a "path forward for Plaintiffs on their claim against Ohio State."
Strauss preyed on hundreds of young men from the time of his employment at OSU in 1978 until he retired in 1998, and allegations about his misconduct didn't become public until an ex-wrestler named Mike DiSabato spoke out in 2018, years after Strauss' death by suicide in 2005.
The former athletes were represented by several legal teams including Washington D.C./Oakland, California-based legal advocacy group Public Justice.
"Today's ruling is not only deeply disappointing," the legal team said in reaction to the ruling today, "but also sends a disturbing message that the very real challenges sexual abuse survivors often face in understanding what has happened to them – and who enabled the abuse they experienced – is irrelevant when they ultimately ask for the court's help in holding abusive people and institutions accountable.
OSU spent decades denying, hiding, and evading the truth about its role in concealing the abuse that happened on its watch. Today's ruling punishes survivors already traumatized by the university's callous campaign of deception. The court's decision cannot, and must not, be the final word in the survivors' journey towards justice."
The case against OSU brought widespread attention as one of the cases involved Strauss victim Steve Snyder-Hill, a prominent LGBTQ activist and a U.S. Army veteran. Upon hearing of Watson's ruling, a palpably angered Snyder-Hill told several media outlets; "The judge just threw 300 survivors in a trash can," he said adding, "a trash can with an OSU logo on it."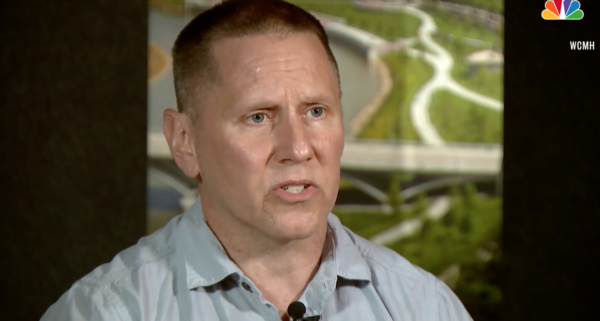 NBC News had reported on the case and profiled Snyder-Hill in 2019:
[…] In the years following the alleged assault, Snyder-Hill would go on to serve in the Iraq War, publicly fight against the military's "don't ask, don't tell" policy and become an outspoken advocate for same-sex marriage. He and his husband, Josh, married in 2011 in Washington, D.C., in front of the tombstone of Leonard Matlovich, a Vietnam War veteran who had been discharged by the Air Force for being gay. The couple were involved in a lawsuit filed by Service Members Legal Defense Network that challenged the federal Defense of Marriage Act (DOMA), which prevented the military from giving benefits to legally married same-sex couples, and successfully fought in court to have their surnames combined in Ohio.
Snyder-Hill was unexpectedly thrust into the media spotlight in 2011 after submitting a question during the Republican presidential debate about whether the candidates would reverse the 2011 repeal of "don't ask, don't tell." Some members of the audience booed Snyder-Hill, who submitted his question by video from his military base in Iraq. That an active-duty soldier in uniform would be booed during a presidential debate shocked and angered many Americans during a time when acceptance for same-sex marriage was mounting. […]
The publicity over the OSU cases also ensnared conservative right-wing Rep. Jim Jordan (R-Ohio), renewing questions over his failure to stop Strauss from molesting former wrestlers Jordan had coached more than two decades ago at OSU. Jordan was accused of that neglect in 2018 by those former wrestlers.