October 30, 2019 at 10:12 am PDT | by Karen Ocamb
Becerra asks for summary judgement in Refusal Rule healthcare case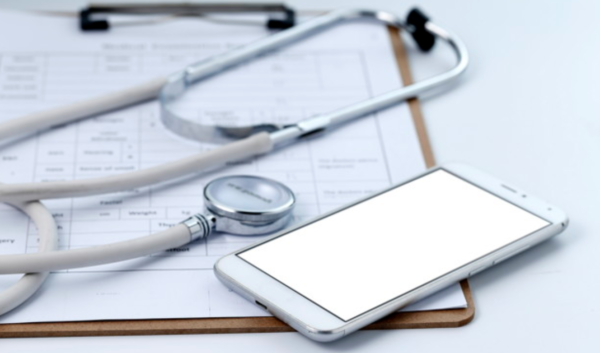 While much of California is focused on the fires now ravaging the Golden State, Attorney General Xavier Becerra is trying to prevent another kind of wildfire: the unchecked spread of the Trump Administration's "Healthcare Refusal Rule," which is set to go into effect on Nov. 22.  The new Denial of Care rule would permit anyone—from emergency care providers to pharmacy assistants dispensing medication— to deny basic healthcare based on their private religious or moral objection.
The California Department of Justice and several other legal groups, including Lambda Legal, swarmed the U.S. District Court for the Northern District of California in San Francisco Oct. 30 to present oral arguments in California v. Azar and County of Santa Clara v. HHS, San Francisco v. Azar, cases challenging and seeking an injunction in implementation of the Trump Administration's Denial of Care Rule.
Becerra is asking the court for a summary judgement to stop the proposed rule in its tracks.
Oct. 30 "is a very important date," Becerra said in a press call. "It has nothing to do with Donald Trump directly. It has everything to do with his philosophy and the way he has tried to endanger the lives of so many Americans. That is because he has attempted to extend what has been known in the past as the 'Religious Conscience Rule' to a point where, on healthcare, it could become a rule that jeopardizes the health and safety of millions of Americans."
The Trump/Pence Administration is "determined to make it harder for Americans to access critical, life-saving healthcare – and that would include safe and legal abortion access, even in the case of emergencies," Becerra said. "Healthcare is not a privilege but a right – no matter who you are, where you live or who you love."
Last year, Becerra submitted a comment letter to the Department of Health and Human Services arguing that the proposed Healthcare Refusal Rule would harm California and interfere with the state's obligation to protect its residents and laws. Becerra also argued that the proposed rule violates the Spending Clause, the Establishment Clause and the Due Process Clause of the US Constitution and contradicts several federal laws intended to protect patients from discrimination and enable access to healthcare.
On May 21, 2019, Becerra filed suit, arguing that the Healthcare Refusal Rule is unlawful and would potentially cost the state billions in federal funding for such crucial health services as Medicaid and the Ryan White Care Act, the federal HIV/AIDS funding program.
The California lawsuit intended to prove that the Refusal Rule "cannot become law because it violates the very precepts of our law," Becerra said. "We're here to prove that religion and the constitutional protections for religion have nothing to do with the Refusal Rule directly. And that while someone may have religious or moral objections to certain activities, they are not given the right to refuse to offer healthcare, including emergency care."
Becerra said the proposed rule includes California pharmacists who are now permitted to distribute HIV/AIDS prevention medications PrEP and PEP.
"The reason we're moving so quickly on this case is because this Refusal Rule effects every form of care," Becerra told the Los Angeles Blade. "But here's the really insidious part about this Refusal Rule: it's not just the pharmacists who could decide to deny you care because of who you are, who you love or what you look like. It could be the shelf-stocker at the pharmacy who, if you're looking for that medication, can say, 'I'm not going to give it to you.' Or the pharmacist assistant who says, 'I don't want to give you that medication you just got a prescription for.' That person could refuse because of so-called 'religious conscience' and deny you what you should be receiving. And so it is as insidious as you can think."
The Refusal Rule is expansive and "would allow denials of care to LGBTQ individuals, women, minorities, immigrants throughout the country and certainly here in California and it would be devastating to our fiscal status here in the state of California," Becerra said.
Lambda Legal concurred. "For more than five months this rule has hung over women, LGBTQ people, religious minorities, and other already marginalized and vulnerable populations, threatening at any moment to cut them off from critical and in some cases life-saving care," Lambda Legal Senior Attorney Jamie Gliksberg said in a statement, noting that Lambda attorneys argued about how devastating implementation of this rule will be. "We look forward to the court issuing a ruling that the facts overwhelmingly support."
Becerra was forceful. "We're not interested in backsliding," he told reporters. "Our state will not be strong armed by the Trump Administration and we won't be forced to roll back the process we've made while the Trump Administration jeopardizes the lives and well-being of millions of Americans from California to Maine. Every Californian has the right to seek medical care. We will defend that right every step of the way. We don't believe there's a place for discrimination anywhere in the medical field. This is 2019, not 1920 and so we're ready to go to court to stop this Refusal Rule dead in its tracks."