GMCLA appoints new Music Director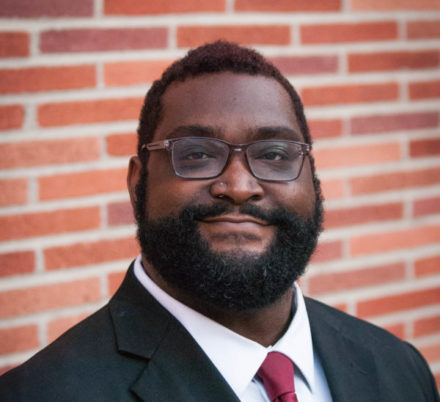 GMCLA has named Ernest H. Harrison as their new Music Director and Conductor.
Gay Men's Chorus of Los Angeles, one of the country's longest-running and largest LGBTQ arts organizations, announced Wednesday that Harrison, a conductor, singer, and educator had been selected after a months-long search.  He will make his Walt Disney Concert Hall debut on Saturday, July 18, 2020 when he conducts GMCLA's Gala Concert, "Queen/Of the Night."
Harrison is about to receive his Doctorate in Choral Conducting from the University of Southern California. He is Associate Conductor of the National Children's Chorus Concerto Ensemble, Conductor for the Pasadena Conservatory of Music's Cantare Chamber Choir, and Assistant Conductor at Beverly Hills Presbyterian Church.  He has taught undergraduate choral conducting for the choral department at USC, and currently teaches private voice lessons there, as well.
In a press release, GMCLA Executive Director Lou Spisto said, "I am delighted that Ernest Harrison is joining GMCLA as Music Director & Conductor. He's an inspiring musician, conductor, and educator with a passion for reaching people through music who will help lead this great chorus of over 250 men and help us engage even more with this remarkable community."
In the release, Harrison commented, "I am so excited to join this beloved organization and inspiring group of men who have given so much to so many for more than 40 years. From my earliest musical experiences, I have always believed that what we do as musicians saves lives, and the work that GMCLA does — on and off the stage — exemplifies that belief."
The new Music Director is a native of Tuskegee, AL, where he began his music career singing gospel in church and listening to the spirituals of William Dawson, as sung by the famous Tuskegee Golden Voices. He received his master's degree in Choral Conducting from the University of Missouri and bachelor's degrees from both Tuskegee and Auburn Universities. He has worked with the Tuskegee University Gospel Ensemble, the jazz vocal a cappella ensemble Hitt Street Harmony at the University of Missouri, and the Apollo Men's Chorus at USC.  Most recently, Harrison became a member of the international choral ensemble Conspirare, directed by Grammy-winning conductor and composer Craig Hella Johnson.
Spisto concluded the announcement by adding, "Ernest's appointment is the capstone to a remarkable 40th anniversary year for GMCLA. In the past few months we performed at the Hollywood Bowl, Walt Disney Concert Hall, and Carnegie Hall, and marched and sang in the Los Angeles and World Pride Celebrations. In August, we ended the fiscal year with a $385,000 surplus and we have reduced the debt by over 50 percent.  We are deeply grateful to our singing members, donors, subscribers, and all the institutions that have supported us this past year.
"As we begin Season 41 with Ernest aboard we are ready to begin the next exciting chapter for GMCLA."
Kardashian carries her weight in 'AHS: Delicate'
Show's 12th season faces hurdles before we'll know whether it lives up to the promise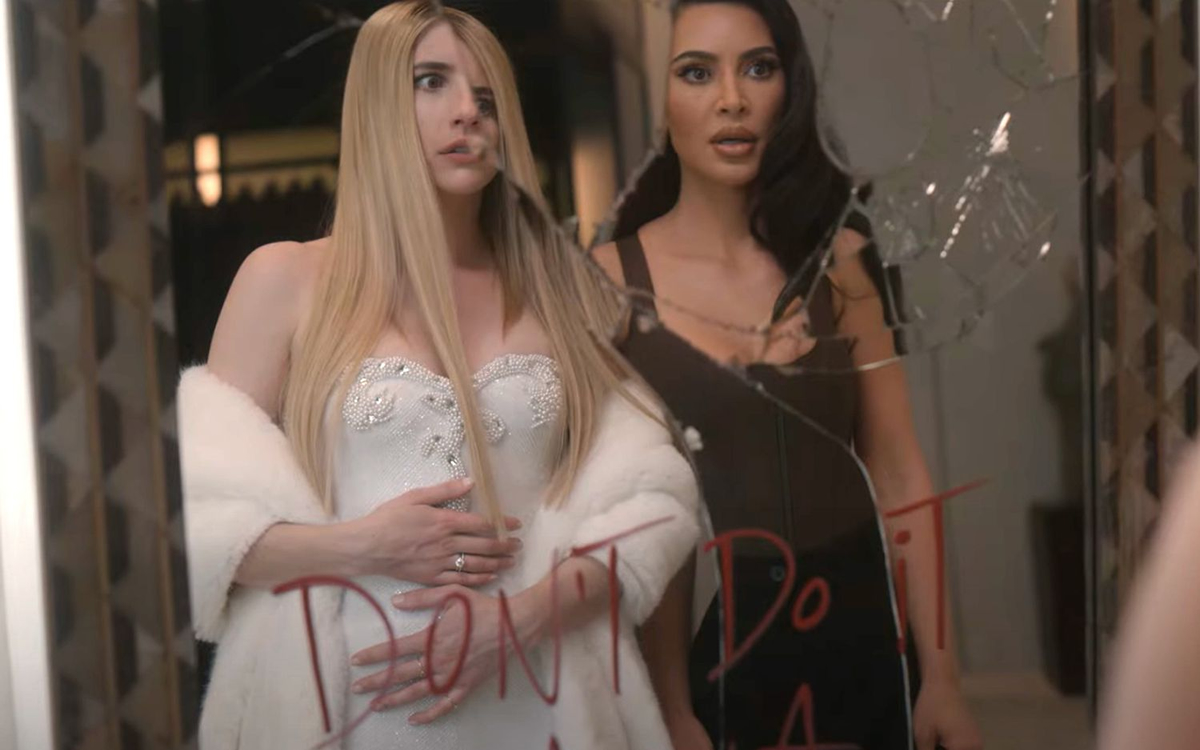 The biggest question around the 12th season of "American Horror Story" has nothing to do with the plot, which means it won't count as a spoiler if we answer it right off the bat: Kim Kardashian's acting is just fine.
At least, that's true through the first episode; future installments may require a reassessment of her skills, and perhaps that will add an additional layer of suspense to the proceedings as the story unwinds – a "hook" that might be a big part of the reason the reality show "famous-for-being-famous" celebrity was cast for this season in the first place. Whether her performance ends up being a triumph or a train wreck, it's guaranteed that millions will want to watch it, and she herself would likely be the first to endorse that kind of sensationalist strategy to boost audience interest in the newest season of a show that has been around longer than many of its fans have been old enough to watch it. Ryan Murphy's uber-gay, aggressively transgressive horror anthology may once have been "must-see TV" – but after more than a decade of thrilling, edgy concepts that were just as likely to fall apart into an anticlimactic mess as they were to build to a coherent conclusion, it has become more of a "guilty pleasure."
Before you come for us and call us "haters," rest assured we're not dismissing the power and genius of "AHS" both as a show and as a brand; camp and horror have always been deeply intertwined, and Murphy's trope-driven premise for the series has never shied away from leaning into that connection. The absurdity of its cobbled-together plots, contrasted with the histrionic over-seriousness of their presentation, is precisely what allows it to drive home its blatantly metaphoric commentary on whatever cultural or social themes it happens to be addressing. At its best, it has been electrifying, provocative, insightful TV, and at its worst, it has been painfully obvious, exploitative schlock that loses steam long before it sloppily ties all its threads together for a season finale, but either way, it has never failed to keep its audience coming back for more. Clearly, it has a power that lies beyond imposed standards of artistic quality, and it's hardly a stretch to suggest that power comes from the show's deeply progressive heart, which invariably and relentlessly exposes the hypocrisy, deviousness, cruelty, and oppression of a programmed and homogenized social order – with particular emphasis on the experience of those who dare to be outliers from that imposed norm, making it a perennial favorite with the queer demographic as much as its unabashedly gimmicky stunt casting of pop culture icons like Lady Gaga (and Kardashian, of course) to draw queer eyes faithfully to the screen for 10 weeks each autumn.
Yet even if queer subtext is a big part of what makes "AHS" tick, the series doesn't always place its focus – as it did in last year's grim AIDS allegory, "NYC" – on overtly or exclusively queer subject matter, and for its newest season – "Delicate", the new season adapted from Danielle Valentine's novel, "Delicate Condition" – the venerable FX tentpole series full-heartedly embraces a feminist milieu. The story wastes no time in evoking questions and concerns about the rights of women to maintain autonomy over their own hearts, minds, and bodies. Led by "AHS" veteran Emma Roberts – who, though Kardashian has been granted the most press attention, is the season's central character, and brings her to life with likable charm and compelling intelligence – it tells the tale of Anna Alcott (Roberts), a blossoming movie star trying to conceive a child with her supportive-yet-controlling partner Dex (series newcomer Matt Czuchry), who finds herself haunted by bizarre visions and unexplainable phenomena as she undergoes IVF treatment from a high-end fertility clinic.
Episode one launches the plot with the series' usual blend of stylish panache and unapologetic pulp by subjecting its heroine to a mysterious nocturnal incident, opening into an extended flashback that establishes a back story that will presumably be crucial to the events to follow. Juggling newfound success and fame with her commitment to starting a family, Anna is plagued by strange anomalies that lead her to question her own perceptions, and begins to suspect she is being targeted by a stalker (or stalkers) with potentially sinister motives. When these strange occurrences begin to affect her behavior, she finds herself ever more isolated from the skeptical Dex, who both coddles and condescends to her, and who may or may not still be obsessed by a the memory of a dead fiancée. She also becomes increasingly paranoid that she is being terrorized and manipulated by everyone around her – including her doctor (Denis O'Hare) and her recently acquired publicist (Kardashian), who exert conflicting pressures on her as she tries to navigate both her "real" life and the career she's on the cusp of creating. By the time the episode comes full circle and returns to the mysterious incident with which it opens, it seems clear than Anna's hopeful journey toward motherhood is happening at the center of some sort of arcane conspiracy.
Like most previous seasons of "AHS," "Delicate" starts out with promise. Conjuring and weaving together key themes from classic films from "Gaslight" to "Rosemary's Baby" to "The Stepford Wives," it leaves little doubt programming of women to make them conform to male-defined fantasy – and from the biblically coined notion that their gender is forever "cursed by God" to be punished for Eve's "original sin." From what we've seen so far, it seems clear that Murphy and writer/showrunner Halley Feiffer aim to frame that archaic perspective as a deliberate and coordinated effort to render women into expendable, easily managed accessories in a male-dominated world. That is certainly not a new concept, but one that is arguably more important to explore in the America of 2023 than ever before. And though the season's inaugural entry is too busy with exposition to give us much in the way of potent frights or shocks, it also provides flashes that hint at a season full of the kind of grotesque body horror that has always been a hallmark of the show.
Still, even if Kardashian – perfectly cast, by the way, as Anna's publicist and confidante, whose savvy for promotion makes her into one of her industry's leading names but who may also somehow be involved in the forces pushing her client toward a dark fate – can manage to meet the success of a few surprisingly good initial reviews, there are still a lot of potential hurdles for "Delicate" to jump before we can know whether it lives up to the promise from which so many previous seasons have fallen short.
It hardly matters, though; no matter how it plays out, the show is sure to strike a chord with all the loyal "AHF" fans, and those who are less devoted will probably still find much to keep them interested in the series' signature gruesome-but-elegant aesthetic, no matter what.