November 13, 2019 at 12:11 pm PST | by Staff reports
Significant rise in anti-trans hate crimes reported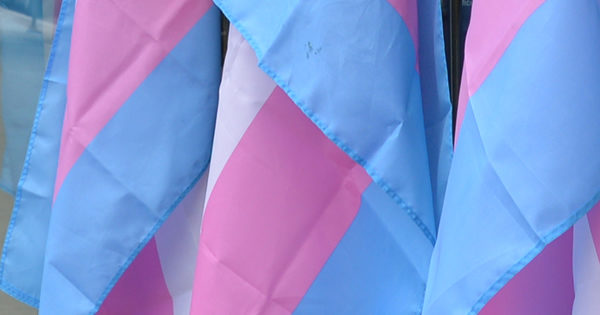 On a week marked for celebrating awareness of the Trans community leading to the Transgender Day of Remembrance- which memorializes victims of transphobic violence, 23 transwomen were murdered this year to date. Approximately two-thirds of those killed in previous years were victims of gun violence according to an FBI report issued Monday.
Transgender Awareness Week observed each year between November 13 – 19, people and organizations around the country participate to help raise the visibility of transgender people and address the issues that their community face.
The FBI noted in its reporting that there were a significant increase in hate crimes motivated by gender identity bias in 2018 with 184 hate crimes perpetrated by bias against transgender or gender non-conforming people — 157 motivated by anti-transgender bias and 27 motivated by bias against gender non-conforming individuals. In 2017, 118 were anti-transgender and 13 were anti-gender non-conforming.
The Human Rights Campaign, the largest LGBTQ advocacy organization in the U. S. noted last month after the death of 29 year old Itali Marlowe, a Black transgender woman who was killed in Houston on September 20;
"These victims are not numbers — they were people with hopes and plans, dreams for the future, loved ones and communities who will miss them every day."

There are currently very few explicit legal protections for transgender or gender-expansive people. […]

Despite marginal gains in state and local policies that support and affirm transgender people, recent years have been marked by anti-LGBTQ attacks at all levels of government. We must demand better from our elected officials and reject harmful anti-transgender legislation appearing at the local, state and federal levels because it is clear that fatal violence disproportionately affects transgender women of color. The intersections of racism, transphobia, sexism, biphobia and homophobia conspire to deprive them of necessities to live and thrive."
Gains in other areas are being made despite the pandemic of anti-trans bias. In greater Los Angeles, Special Service for Groups, a non-profit health and human service organization opened the first ever publicly funded Enhanced Bridge Housing project for transgender women in LA "Casa de Zulma." The public dedication and ribbon cutting ceremony to mark its opening coincided with Trans Awareness week.
Funding for Casa de Zulma was provided by the Los Angeles Homeless Services Authority.
The Enhanced Bridge Housing project will be a gender-affirming space that not only provides 16 beds for transgender women, but also provides trauma-informed care in the form of behavioral health services (e.g., individual and group psychotherapy, substance use support), as well as intensive case management with the goal of linkage to permanent supportive housing.
Casa de Zulma is named after Zulma Velasquez in honor of her enduring commitment to LA's LGBTQ community. She hosted weekly the "Cafecito with Zulma", which represented a safe space for queer and trans community members to have a cup of coffee, build community and discuss the issues they face day-to-day. Velasquez passed away in August 2019.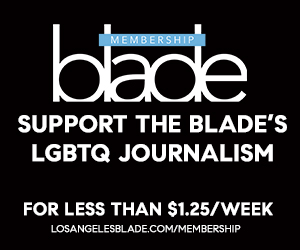 Sign Up for Blade eBlasts