LA Blade's favorite things to do with the kids
Beyond Weho, there's a whole world of magic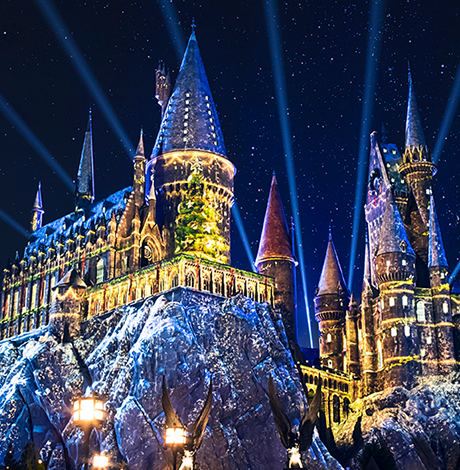 Outdoor ice skating at various locations (listed here) from Nov. 1, 2019 to Jan. 29, 2020. One of L.A.'s most popular holiday traditions is skating at the various outdoor ice rinks throughout the city. Take advantage of the beautiful Los Angeles winter weather and get a tan as you skate on a sunny afternoon. Or bundle up and enjoy the crisp night air while skating under the stars. Just remember the rules of the rink and enjoy the holidays. You can enjoy outdoor Ice Skating at DTLA's Pershing Square (532 South Olive Street, Los Angeles) or Ice at Santa Monica (1324 5th Street, Santa Monica). Or go inside at LA King's Holiday on Ice at LA Live (800 Olympic Boulevard). Prices range from $25 to $100.
Winter Wonderland at The Grove (189 The Grove Drive, Los Angeles)
Open 365 days a year, The Grove invites the entire family to enjoy a Winter Wonderland in LA now through Christmas Day (Wednesday, Dec. 25). The holiday festivities include a 100-foot Christmas tree, the Santa House, nightly snowfall at 7 and 8 p.m., live music and entertainment. Santa Paws Pet Photos for your furry friend every Tuesday from 6:30-9 p.m. through Dec. 12, 2019. Free.
Universal Studios Hollywood from November 2019 to January 2020 at 100 Universal City Plaza, Universal City. Get in the festive spirit with all-new holiday experiences at Universal Studios Hollywood! Surrounded by holiday decor, you can celebrate Christmas in The Wizarding World of Harry Potter, enjoy the most Who-tacular Grinchmas celebration ever, and take a selfie with the merry and mischievous Minions. Christmas at the Wizarding World of Harry PotterThis holiday season, Hogsmeade™ is transformed with festive décor to celebrate Christmas at The Wizarding World of Harry Potter. Experience an all-new holiday spectacle with dazzling lights and music cast against the majestic backdrop of Hogwarts™ castle. Hear holiday favorites performed by the Hogwarts student choir accompanied by their giant throaty frogs. Shop for holiday ornaments, stockings, tree toppers and figurines, then enjoy seasonal food and beverage offerings at Three Broomsticks, including a Holiday Dinner and hot Butterbeer. Varies costs up to $140.
Holiday Lunch at Lorelai's – Warner Bros. Studio Tour Hollywood is from Dec. 22, 2019 to  Jan. 6, 2020 at 3400 Warner Boulevard, Burbank. At Warner Bros. Studio Tour Hollywood, share your love for Gilmore Girls and take a stroll down memory lane back to the charming town of Stars Hollow, Connecticut from December 22 to January 6. Once you reach the end of your Studio Tour at Stage 48: Script to Screen, purchase lunch and enjoy the sights of Lorelai's decorated house. Relive the magic of your favorite scenes with authentic props and costumes on display, take a photo in the iconic Gazebo, and walk in the familiar footsteps of Lorelai, Rory, Luke, and all the everyday townsfolk as you explore the original sets from the show. Save your appetite for a delicious holiday spread with gourmet sandwiches and a selection of beverages available for purchase, right in Lorelai's backyard. "'Tis the season to Live more. Laugh more. Eat more. Talk more. Gilmore." Up to $295.
Hollywood Pantages Theater, 6233 Hollywood Boulevard, is perfect for the whole family this Holiday season  from December 4, 2019 to February 2, 2020. If you missed Donna Summer LGBT Night there's yet another reason to go to Pantages. Frozen. As fearless optimist Anna teams up with rugged mountain man Kristoff and his loyal reindeer Sven, they set off on an epic journey to find her sister Elsa, whose icy powers have trapped the kingdom of Arendelle in eternal winter. Take the kids and they'll never stop singing. It Broadway in Hollywood and you got to celebrate. Ticket prices vary at hollywoodpantages.com.
El Capitan Theater, 6838 Hollywood Boulevard, is the old world movie palace standard and the best house in Los Angeles. December sees a marathon of Frozen. Frozen 2 from November 21 to December 15. You must schedule for one of the special events, either the four hour Frozen double feature on December 21 or the Frozen 2 Breakfast and Pajama party on November 22.
Holiday Events at the Music Center are throughout the month of December 2019 at The Music Center, 135 N. Grand Avenue, home to the Ahmanson Theatre, Dorothy Chandler Pavilion, Mark Taper Forum and Walt Disney Concert Hall (111 South Grand Street). From concerts and sing-alongs to the city's largest holiday celebration, visitors can spend the entire season at the Music Center and never see the same event twice. At the most important Arts venue in Los Angeles, sky is the limit on price but there are always deals at musiccenter.org.
Las Posadas at Olvera Street from Dec. 16 to Dec. 24, 2019 is all about Christmas and family. Each year from Dec. 16 until Christmas Eve, Olvera Street merchants and their families walk through El Pueblo de Los Angeles Historical Monument in a ceremonial re-enactment of Joseph and Mary's nine-night search for sanctuary. The tradition features a procession with sing-alongs and piñata breaking, and is one of the oldest events in the city.
The Original Farmers Market, 6333 West 3rd Street, celebrates the holidays from Dec. 18 to Dec. 24, 2019. As it has for decades, The Original Farmers Market at Third and Fairfax will celebrate the holidays with Yuletide decor, globally-inspired seasonal music, arts & crafts, Christmas Karaoke and more. The Market's holiday music line-up offers an eclectic range of musical styles, from Latin jazz to Calypso and mariachi. A popular Market tradition returns with carolers strolling the aisles in Dickensian costumes. Holiday events and activities at The Original Farmers Market are free, check the online flyer for the full schedule. Free.
Queen Mary Christmas, 1126 Queens Highway, the Queen Mary is decked out now through Jan. 1, 2020. Discover new traditions mingled with old-fashioned Christmas cheer as you stroll the beautiful decks of the legendary Queen Mary! Experience thousands of twinkling lights, carolers and musical performances, the outdoor skating rink, meet and greets with Santa, and much more. Highlights of Queen Mary Christmas include Santa's Captain's Quarters featuring photos with Santa, Mrs. Claus in the Starboard Lounge, outdoor ice skating in the North Pole Village offering skaters 6,000 sq. ft of ice to glide around the dazzling 26 ft lit Christmas tree, Gingerbread Village, Canopy of Lights, Breakfast with Santa, and the Holiday Dinner Show. Tickets start at $29.95.
Tournament of Roses is from Dec. 1, 2019 to January 1,2020, at various locations around Pasadena. Founded in 1890, the Tournament of Roses in Pasadena is America's New Year Celebration, a greeting to the world on the first day of the year and a salute to the community spirit and love of pageantry. From the pre-bowl game feasting at Lawry's Beef Bowl, to the spectacular Rose Parade and the Rose Bowl Game on New Year's Day, the Tournament of Roses is a Southern California tradition that is unequaled anywhere in the world. Last year's winner, bisexual Louise Deser Siskel, recently completed her reign and passed the crown to Camile Kennedy. Most events are free.
Did you know you can surf & snow ski on the same day in LA Angelenos and visitors alike have heard that in Los Angeles, you can surf in the morning and ski in the afternoon. With Downtown LA as your home base, you have several options that will make you the envy of your surfing and skiing friends and family. Go east for snow and west for surf. It's there, we promise. Whether it's during the holidays or any time of year, you can start your day in the beautiful Pacific Ocean and finish your adventure at the stunning mountains above LA County. Siri knows how to get you there.
Charles Busch reflects on the paths he didn't take in new book
'Leading Lady' a riveting memoir from legendary entertainer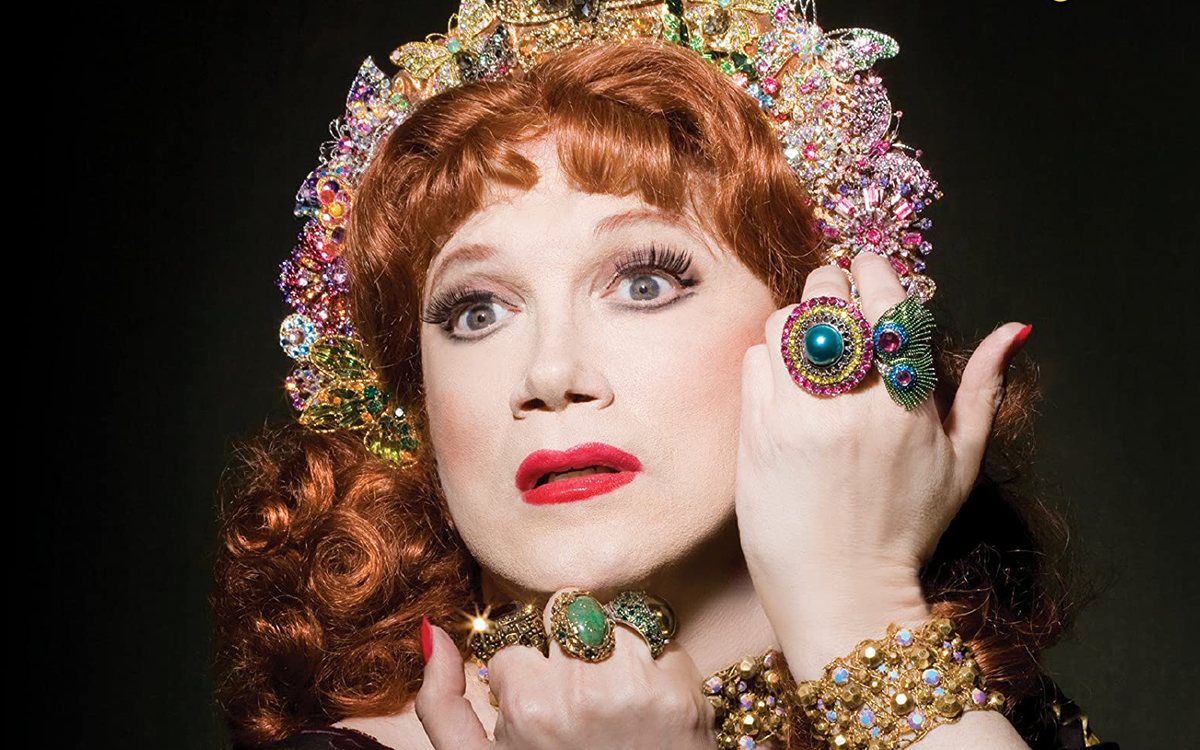 "Charles, I'm telling you, I go to plays in rat-infested basements where I'm the only one who shows up," the late queer icon Joan Rivers once told the queer, legendary playwright, actor, director, novelist, cabaret performer and drag icon, Charles Busch. "I can see the actors peeking through the curtain and groaning, 'Oh God, that old bitch in the fur coat is here. Does that mean we've gotta go on?'"
Busch reminded Rivers that she'd seen him perform in a rat-infested basement.
This is just one of the many stories that Busch, born in 1954, tells in his riveting memoir, "Leading Lady: A Memoir of a Most Unusual Boy," which comes out on Sept. 12.
"Leading Lady" is a page-turner. Some of its tales of Busch's life and career, such as his account of a Christmas party with Rivers as a guest, are dishy. Others, like his memories of trying to care for his beloved Aunt Lil, when he knew she was dying, would make even the Wicked Witch in Oz tear up.
The memoir, is, as Busch says on his website (charlesbusch.com), the story of "a talented artist's Oz-like journey."
"Leading Lady" isn't linear. This isn't a detriment. Busch deftly intertwines memories of his life and career from his mom dying when he was seven to being raised by his loving Aunt Lil to being the author and star of the cult classic "Vampire Lesbians of Sodom" to watching Kim Novak handle fans to being the Tony-nominated writer of "Tales of the Allergist's Wife" to being creative during the pandemic.
"Storytelling is a huge part of my life," Busch told the Blade in a lengthy phone interview, "I get into various adventures and, I think, this could be a good story to tell."
Interviewing Busch is like chatting with a fab storyteller over coffee or a glass of wine. Except that you're talking to a legend who's entertained and inspired queers (and discerning hetero audiences) for decades. (I'm wearing my "Vampire" T-shirt as I write this.)
As a playwright, Busch writes "linear" plays, with a beginning, middle and an end, he said. As a cabaret singer, "the way I sing songs is telling a story," Busch said.
Since childhood, he's been creating vivid scenes in his imagination. From early on, Busch has felt as if he's both a spectator and star in the movie of his life.
It seemed inevitable that he'd write a memoir. It's the ultimate form of storytelling. "You reach a certain point in your life," Busch said, "where you're more reflective and see your life as a whole."
"You reflect on the paths you didn't take," he added.
Busch spent his childhood in Hartsdale, N.Y. He had two older sisters, Betsy and Margaret. His mother's death was devastating for Busch. His Aunt Lil and Joan Rivers have been among the women who have been "mothers" to Busch since his mom died.
Once, Busch said he and Rivers dined with friends. "Joan Rivers said 'I wish I had a gay son I could phone at midnight and discuss whatever movie was on TCM,'" he recalled.
Busch would have loved to have been Rivers's "gay son."
Life in Hartsdale was hard for Busch after his mother passed away. His father was often absent and showed little interest in his children.
Things were miserable for Busch when his grandmother, for a time, cared for the family. He knew, as a boy, that he was gay and hated going to school where a movie-and-theater-loving kid who liked to draw wasn't one of the cool kids.
Yet Busch forgave his "father's failings," he writes in "Leading Lady, "because he gave me the theater."
Busch became entranced with the theater when his father, an aspiring opera singer who performed in summer stock, took him to the old Metropolitan Opera House in New York City to hear Joan Sutherland sing the role of Amina in Bellini's "La Sonnambula."
Busch was saved from a life of boredom and bullying when Aunt Lil, his mother's sister, took him to live with her in Manhattan. There, like Auntie Mame, she raised him. She prodded him into applying to the High School of Music and Art in New York City. He was accepted there.
After high school, Busch graduated with a bachelor's degree in drama from Northwestern University in 1976.
"My Aunt Lil is the leading lady [of the title of his memoir]," Busch said, "she was the most influential person in my life."
One of the reasons why Busch wrote "Leading Lady" was to paint a full portrait of her. "It was important that it not be this kind of gauzy, sentimental memory piece," he said, "making her out to be a saint."
Aunt Lil adopted Bush when he was 14. Her goal was that he would go to college, become independent, be a survivor – make a place for himself in the world.
"I don't know what would have happened if she hadn't stepped in," Busch said.
"She was very intellectual," he added, "I've never met anyone [else] with such a pure devotion to thinking. It was a little intimidating."
Aunt Lil's standards for caring – for giving of oneself – were so high that it was almost impossible to meet them. "She believed that you should anticipate what people would need," Busch said, "before they told you."
Looking back, Busch is most proud of himself when, "I've gone past my natural self-absorption," he said, "when I've thought of someone else."
Busch is being too hard on himself. In "Leading Lady," and when interviewed, he's caring and curious as well as witty, savvy, and as you'd expect, a bit campy.
His sister Margaret died recently. "She declined gradually over nine months," Busch, said, choking up, "I gave her my bedroom and I slept on my sofa."
Like many of her generation, Aunt Lil didn't understand queerness or drag. But she loved Busch. She didn't go to see his productions, he said. "She could have gone like other parents," he said, "and been tight-lipped. And said something nice that she didn't believe."
But "she didn't want to lie or be hurtful," Busch added, "so, for her, it was: can't I just love and support you, and not go?"
Aunt Lil didn't get Busch's sexuality. But she knew about secrecy. Busch learned of a terrifying secret that his aunt had long kept hidden. In the 1930s, during the Depression, Aunt Lil worked as a nurse. One day, when she worked overtime, one of the patients suffered a burn. She had to leave nursing. "Her sister in a nasty mood revealed this," Busch said, "Aunt Lil never discussed it."
In the 1970s, Busch had trouble getting into theater because there were only roles for actors playing straight male characters. "The only way I could get on stage was to write my own roles," he said, "I have a rather androgynous nature."
Busch found that the feminine within him was a place of authority and strength. "I'm fine when I play male characters," he said, "but I'm better when I play female characters."
Why this is so liberating for him is a bit of a mystery to Busch. "But I accept and love it," he said.
Times have changed since Busch made his first big splash with "Vampire Lesbians of Sodom." "In 1985, being a drag queen was considered a negative," Busch said, "my generation of drag performers bristled at being referred to as drag queens."
Busch no longer bristles. "I feel like the characters," he said, "I enjoy costumes and getting the right wig."
"But, I go from male to female not through trickery or anything visual, I transfer through my soul."
In "Leading Lady," Busch recalls AIDS and other dark moments from the past. Many of his friends and colleagues died from AIDS. "AIDS was the World War II of our generation," he said.
But Busch, in his memoir and in his life, isn't only looking back. He's very much in the present. Busch is embarrassed to say he was lucky. During the pandemic, devastating to many, he made art. He did play readings on Zoom and finished writing "Leading Lady" which he'd worked on for 14 years.
During the pandemic, Busch with Carl Andress co-wrote and co-directed the movie "The Sixth Reel." The film's cast includes Busch, Julie Halston (Busch's longtime muse), Margaret Cho and Tim Daly.
Busch describes the film, an homage to the Hollywood madcap movies of the 1930s, as "a comic, caper movie."
"I play a disreputable dealer in movie memorabilia," Busch said, "a legendary lost film is found, and I see it as my ticket out of debt."
The "Sixth Reel" is playing from Sept. 21 to Sept. 27 at the LOOK Dine-In Cinema West 57th Street in New York City.
"I hope the run in New York will encourage people to distribute this little movie," Busch said.