Top California cast in the impeachment drama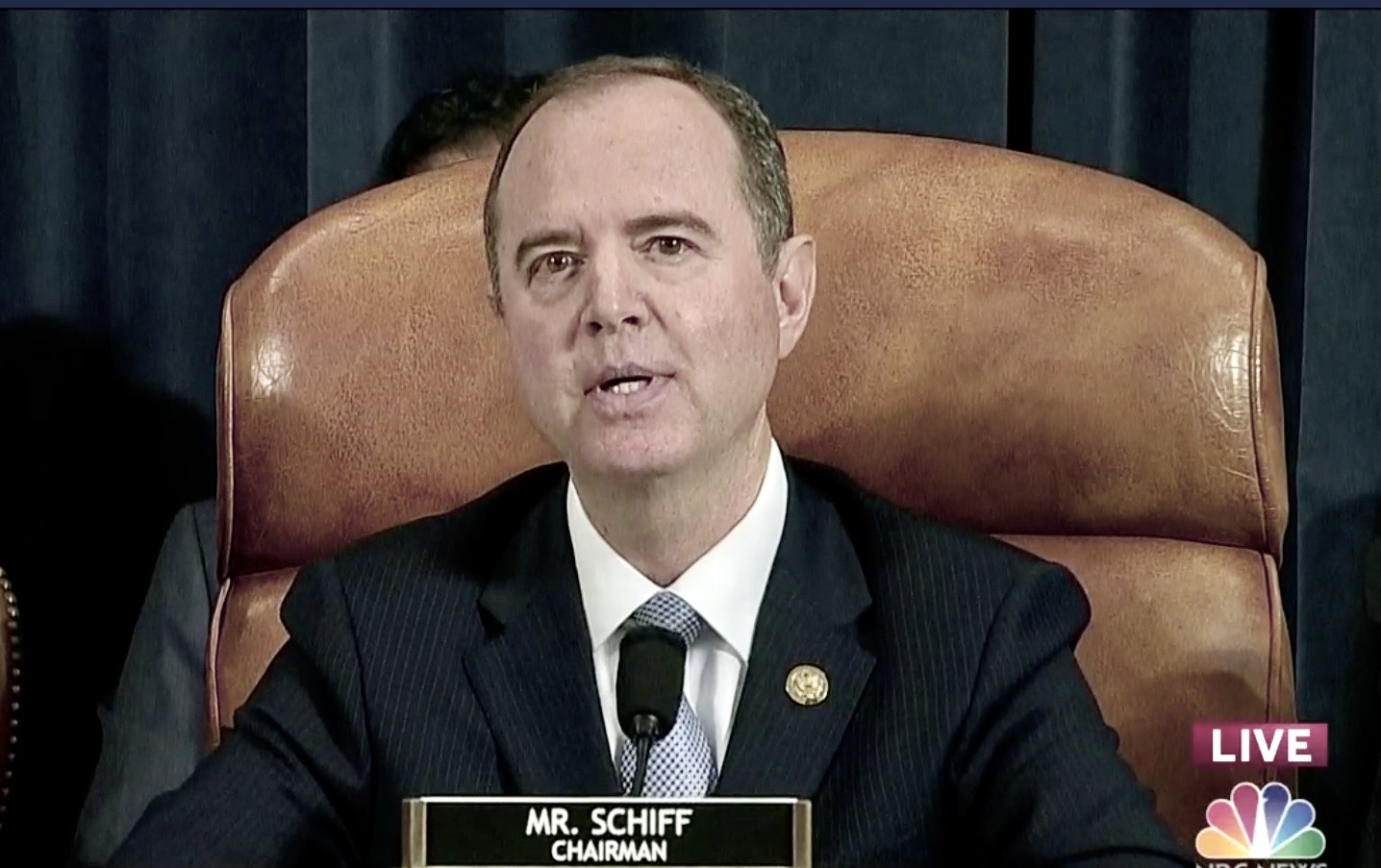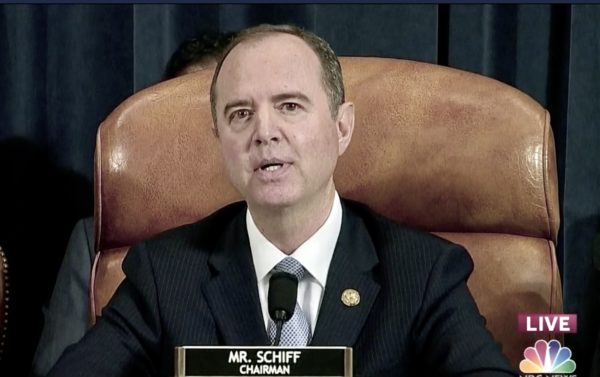 Only three times before in American history has a president faced impeachment in the U.S. House of Representatives, though none resulted in conviction and removal of office by the Senate. In an irony of ironies, the top leaders in this historic fourth impeachment inquiry into the conduct of President Donald J. Trump are Democratic and Republican Californians.
House Speaker Nancy Pelosi, a San Francisco icon and third in line for the presidency, called for an official impeachment inquiry on Sept. 24 after resisting calls for impeachment over Russian interference in the 2016 election – including loudly from Los Angeles icon Rep. Maxine Waters, chair of the Financial Services Committee, which is investigating Trump's finances. Pelosi thought voters should decide Trump's fate at the ballot box in 2020, thus avoiding a black hole for many freshman Democrats who flipped red seats blue in 2018, including several in Southern California.
However, Pelosi could not blink after a whistleblower revealed that Trump himself threatened to withhold congressionally appropriated military funds in a call to the new president of Ukraine until President Volodymyr Zelensky dug up dirt on Trump's expected 2020 rival, Joe Biden and his son Hunter.
"The actions of the Trump presidency revealed dishonorable facts of betrayal of his oath of office and betrayal of our national security and betrayal of the integrity of our elections," Pelosi said. "No one is above the law."
Pelosi's political counterpart, House Minority Leader Kevin McCarthy of Bakersfield, responded with a word salad. Speaker Pelosi "does not speak for America when it comes to this issue. She cannot decide unilaterally what happens here," he told reporters. "Our job here is a serious job…Our job is to legislate, not to continue to investigate something in the back when you cannot find any reason to impeach this president….It's time to put the public before politics."
McCarthy's job is to keep Republicans in line in their absolute fealty to Trump. But that can prove difficult, such as when Trump compared the impeachment inquiry to a "lynching" in an Oct. 22 tweet.
"That's not the language I would use," McCarthy said in response. "I don't agree with that language, it's pretty simple."
Inexplicably, McCarthy seemed to only learn about Trump's alleged extortion during a "60 Minutes" interview. Anchor Scott Pelley read excerpts of the White House-released summary of the call, during which Zelensky said Ukraine was ready to buy more Javelins missiles "for defense purposes." Trump replied: "I would like you to do us a favor, though…."   "You just added another word," said McCarthy, referring to "though."
"No, it's in the transcript," said Pelley.
McCarthy has scored dunce points before, proudly admitting on Fox News, for instance, that Republicans used the incessant Benghazi hearings as a political strategy to make Sec. of State Hillary Clinton "untrustable."
Trump calls McCarthy "my Kevin."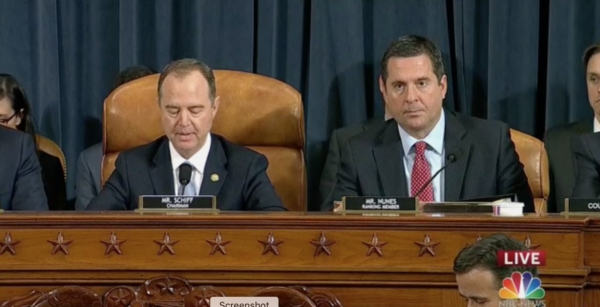 On Nov. 13, the Intelligence Committee opened their impeachment hearings to the public. Like the House leadership, the Intelligence Committee is run by two Californians – Chair Rep. Adam Schiff whose district spans from Burbank to West Hollywood – and Ranking Member Rep. Devin Nunes, who represents Fresno and Tulare County.
Until the Democrats won a majority in the House in 2018, Nunes chaired the Intelligence Committee and seemed to work in cooperation with Schiff, until he joined what some see as "the cult of Trump" and used numerous outlandish stories to defend the president, including writing a four-page memo alleging an FBI conspiracy against Trump.
Trump's sense of authoritarian immunity seems to have rubbed off on Nunes. Since last March, Nunes has been involved in a frenzy of lawsuits, including a defamation lawsuit against Twitter and two accounts — "Devin Nunes' Mom" (@DevinNunesMom) and "Devin Nunes' Cow" (@DevinCow) – for mocking him. He also sued journalist Ryan Lizza for reporting that the Nunes dairy farm had actually been moved to Iowa by his family in 2007.
Nunes' opening statement at the televised inquiry was replete with conservative talking points and conspiracy theories. And he mocked the two credible witnesses, Trump appointees, saying that the main staged performance by the Democrats — "the Russia hoax — has ended, and you've been cast in the low-rent Ukrainian sequel."
Schiff, a former federal prosecutor, on the other hand, wore the solemnity of the constitutional crisis on his face.
"The questions presented by this impeachment inquiry are whether President Trump sought to exploit that ally's vulnerability and invite Ukraine's interference in our elections? Whether President Trump sought to condition official acts, such as a White House meeting or U.S. military assistance, on Ukraine's willingness to assist with two political investigations that would help his reelection campaign? And if President Trump did either, whether such an abuse of his power is compatible with the office of the presidency?" Schiff said.
"The matter is as simple, and as terrible as that. Our answer to these questions will affect not only the future of this presidency, but the future of the presidency itself, and what kind of conduct or misconduct the American people may come to expect from their Commander-in-Chief," Schiff said.
"If this is not impeachable conduct, what is? Does the oath of office itself — requiring that our laws be faithfully executed, that our president defend a constitution that balances the powers of its branches, setting ambition against ambition so that we become no monarchy — still have meaning?" Schiff asked.
The stakes are as high as preserving the republic itself. "These are the questions we must ask and answer," Schiff said. "Without rancor if we can, without delay regardless, and without party favor or prejudice if we are true to our responsibilities. Benjamin Franklin was asked what kind of a country America was to become, "A Republic," he answered, "if you can keep it." The fundamental issue raised by the impeachment inquiry into Donald J. Trump is: Can we, keep it?"
Schiff is not the only Californian challenging Trump and his GOP loyalists. Rep. Eric Swalwell, a former deputy district attorney who represents Alameda and part of Contra Costa County, is an important Intelligence Committee explainer-in-chief on television, as is another popular explainer-in-chief, MSNBC's Rachel Maddow whose parents live in Swalwell's district.
Rep. Jackie Speier, who represents most of San Mateo County, also has some special insight into the GOP's extreme loyalty toward Trump. And as a survivor of the 1978 Jonestown massacre where followers of Jim Jones assassinated Speiers' mentor Rep. Leo Ryan and left her for dead after being shot five times.
On Oct. 31, she reacted angrily to a Devin Nunes trope on Fox's "The Ingraham Angle" when the Intelligence Committee was taking depositions like a congressional grand jury.
"So many millions of Americans' minds are poisoned," Nunes told Laura Ingraham. "There's a cult going on in the basement in a SCIF behind locked doors….Then you walk outside the doors, and you see another cult. That's the media."
"Devin Nunes calling the Intelligence Committee's fact-finding mission a cult is despicable. I know about cults. Cults are led by maniacal narcissists who expect complete adoration and relinquishment of independent thought. I suggest Mr. Nunes look elsewhere," Speier tweeted.
There are other smart Californians sitting on the committees investigating Trump, including Reps. Karen Bass, Zoe Lofgren, Judy Chu, Ted Lieu, Katie Porter, Harley Rouda, and Ro Khanna, among others.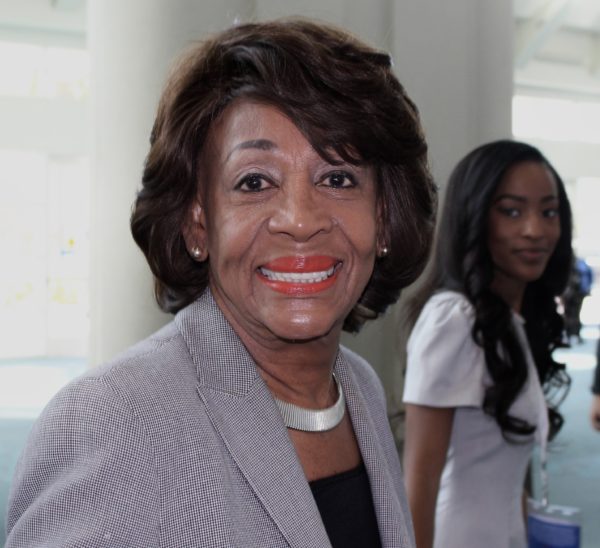 And then there's Rep. Maxine Waters who, as Chair of the Financial Services Committee, has been investigating Trump's financial dealings from campaign finance violations through pay outs to prn star Stormy Daniels to possible money shenanigans through Deutsche Bank, Capitol One and other financial institutions. Trump has successfully fought the release of his business records and tax returns but the official impeachment inquiry may change that.
"I understand that all of the chairs of the six committees will be involved in basically coming up with what should be articles of impeachment based on the work that we have been doing," Waters told Rachel Maddow. "Some will have more to say about what those articles should be based on the work that they have been doing, some will say less. And we will agree basically what those articles should be based on our experiences that we've had with our investigations. And that will be what the Judiciary Committee will be working with."
And Waters' patience has worn thinner than thin. "I think he's gotten away with enough that he does not believe that we can do anything to stop him.  He has discovered the awesome powers of the presidency.  The Constitution of the United States never anticipated that a president would use his powers this way and he has learned that he can get away with it.  He's brazen," Waters told CNN's Andrew Cuomo on Sept. 27.
Pelosi is hoping the impeachment inquiry will wrap up by the end of the year but the Judiciary Committee is expected to take several weeks to study the different reports and decide if and what to write for articles of impeachment.
If impeached by the House, as expected, Trump would then face a trial in the Senate where California Sens. Dianne Feinstein and former prosecutor Kamala Harris will be waiting to join their California castmates in producing a Hollywood ending.
High school students in Maine rescue Pride parade & festival
Maine's motto is "Dirigo" Latin for "I Lead." In keeping with that spirit a group of teens stepped up to make sure Pride happens this year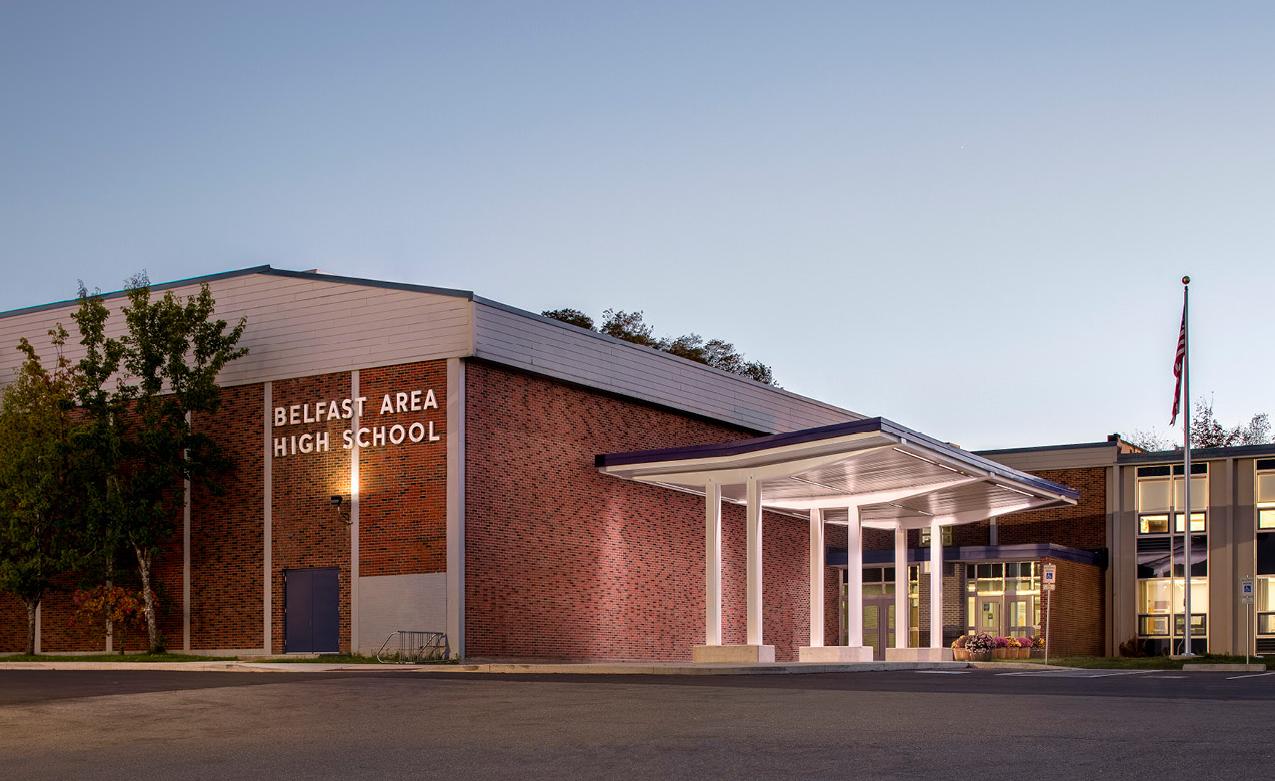 BELFAST, Me. – Located at the mouth of the Passagassawakeag River estuary on Belfast Bay and Penobscot Bay, Belfast is a coastal city of 6,938 people and county seat for Waldo County, 51 miles Southwest of Bangor.
The city is known for being a significant tourist destination in the region over the years due to its antique buildings, historic districts, theater and arts, delicious food, and opportunities to get out into nature.
This year it will be a destination for LGBTQ+ Mainers to celebrate Pride- thanks to some dedicated high schoolers.
The state motto of Maine is "Dirigo" which is Latin for "I Direct" or "I Lead." In keeping with that spirit, The Bangor Daily News reported that when no adults would revive the community Pride parade in Belfast, a group of motivated Belfast Area High School students stepped up to make sure that the event — which has been on a pandemic hiatus — happens this year.
The city's first-ever Pride parade and festival took place in 2016, and became an annual tradition. But no adult organizers had come forward this year to keep the tradition going, the paper reported.
Enter members of the Gender and Sexuality Alliance, which formed at Belfast Area High School eight years ago. According to the Daily News, Willa Bywater, 17-year-old president of the school's GSA decided that keeping Pride alive, especially after the lock-downs and isolation of the coronavirus pandemic, was a critical need not just only for Belfast's LGBTQ+ community but others as well.
Bywater and her fellow 20 club members secured a permit from the city of Belfast, found sponsors, raised money for banners, flags and other expenses and grappled with the procuring of liability insurance. Ultimately, the high school agreed to cover the event under the school's policy, a move that surprised and pleased the teens, Annie Gray, the club's co-advisor told the Daily News.
Bywater noted that it has been a lot of work to organize the parade — but it's well worth it.
"I think that this is the Pride parade for Waldo County, and it feels really important," she said. "After all these years of COVID, it's important to remind ourselves that we're all still here and still going."
The students found support from local businesses the Daily News also reported.
Seth Thayer, a local businessman who was delighted that the high school students have taken the initiative to organize the event and that it will happen again this year. There's something special about the way that rainbow flags fly from homes and businesses all over the city during Pride, he told the paper.
"The thing I love about Pride is that the whole town is involved," he said. "It's such an isolating feeling, to have to hide yourself. And just to see that visual support from people that you don't know, just seeing the Pride flag, it's a powerful thing. I'm excited that it's going to happen."
Thayer said he was glad to make a financial contribution to the students, who have been canvassing for donations.
"I'm really happy that the high schoolers took it over," he said. "I think they'll do a good job. Kids always bring a new energy to things."
Those interested in participating in the Belfast Pride parade are asked to meet at Belfast Area High School at 10:30 a.m. Saturday, June 4, and the parade will begin at 11 a.m. The parade will end just before the Public Landing and Heritage Park.
U.S. Army considering letting LGBTQ+ troops transfer out of hostile states
This policy tweak to the existing Army regulations pertaining to compassionate reassignment would clarify the current standard rules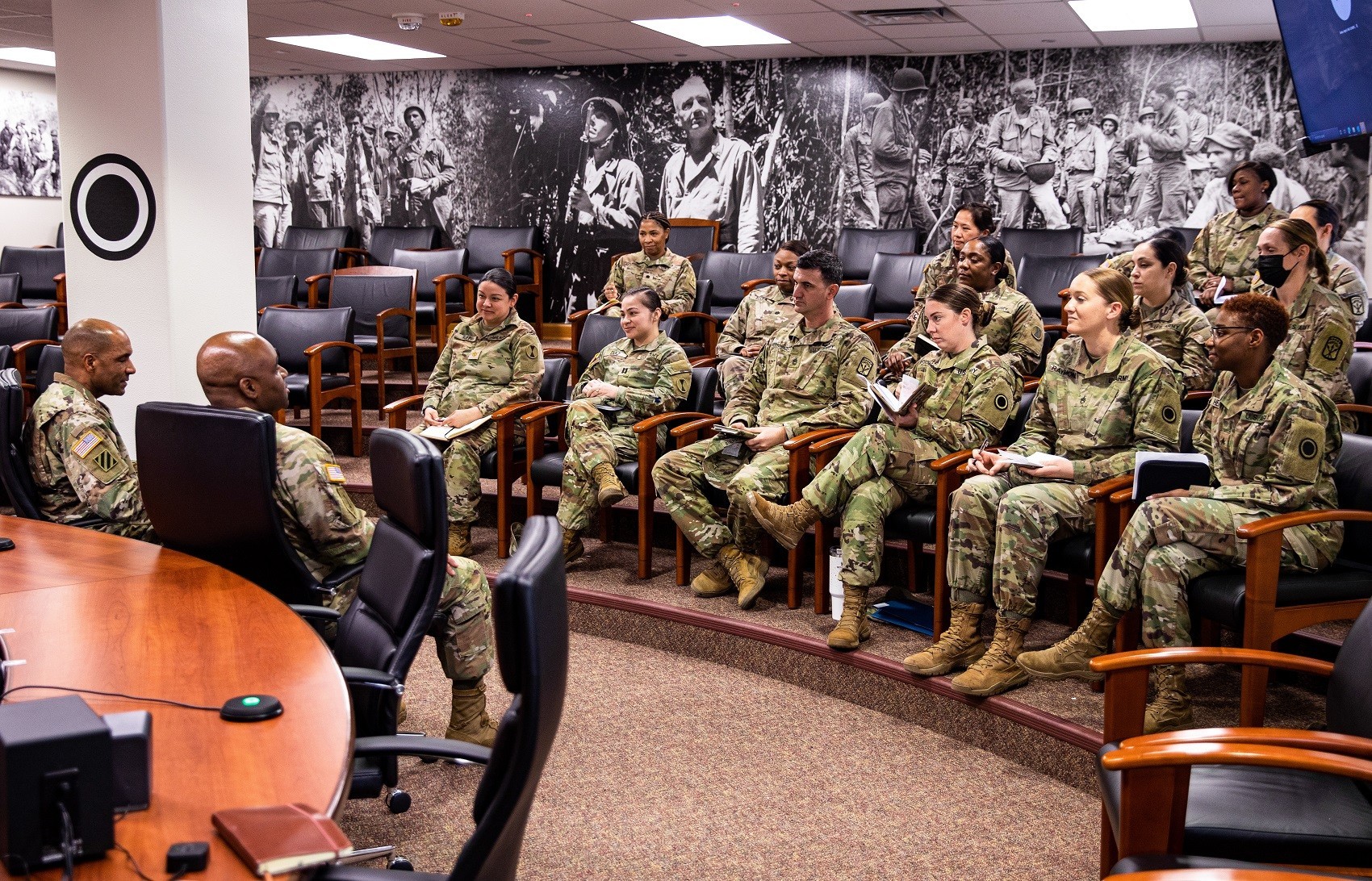 ARLINGTON, Va. – A draft policy is circulating among top officials of the U.S. Army that would allow soldiers to be able to request a transfer if they feel state or local laws discriminate against them based on gender, sex, religion, race or pregnancy.
Journalist Steve Beynon writing for Military.com reported last week the guidance, which would update a vague service policy to add specific language on discrimination, is far from final and would need approval from Army Secretary Christine Wormuth. But if enacted, it could be one of the most progressive policies for the Army amid a growing wave of local anti-LGBTQ+ and restrictive contraception laws in conservative-leaning states, where the Army has a majority of its bases and major commands.
"Some states are becoming untenable to live in; there's a rise in hate crimes and rise in LGBT discrimination," Lindsay Church, executive director of Minority Veterans of America, an advocacy group, told Military.com. "In order to serve this country, people need to be able to do their job and know their families are safe. All of these states get billions for bases but barely tolerate a lot of the service members."
This policy tweak to the existing Army regulations pertaining to compassionate reassignment would clarify the current standard rules, which are oft times fairly vague.
A source in the Army told Beynon the new guidance has not yet been fully worked out through the policy planning process or briefed to senior leaders including the Army Secretary or the Office of the Secretary of Defense Lloyd Austin.
"The Army does not comment on leaked, draft documents," Angel Tomko, a service spokesperson, told Military.com in an emailed statement. "AR 600-100 and 600-200 establish the criteria for which soldiers may request for a compassionate reassignment. The chain of command is responsible for ensuring Soldiers and Families' needs are supported and maintain a high quality of life."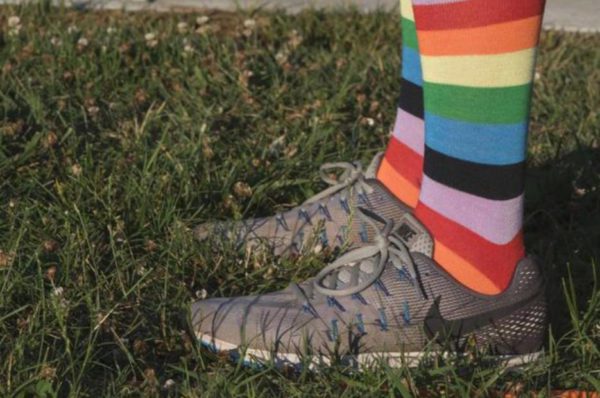 The Crystal City Virginia based RAND Corporation had published a study on Sexual Orientation, Transgender Identity, and Health Among U.S. Active-Duty Service Members in 2015 that listed approximate numbers of LGBTQ+ troops are 6% gay or bisexual and 1% is transgender or nonbinary.
A senior analyst for RAND told the Blade on background those numbers are likely much lower than in actuality as 2015 was less than 4 years after the repeal of 'Don't Ask-Don't Tell' and prior to the Trump enacted Trans service ban in 2017 which was then repealed by the Biden Administration which has had a chilling effect on open service. Another factor is that the current 18-24 year old troops colloquially referred to as 'Gen Z' are much more inclined to embrace an LGBTQ+ identity and that would cause the numbers to be higher than reported.
Also factored in is uncertainty in the tweaking of policy in light of the recent leak of the draft U.S. Supreme Court decision that would effectively repeal Roe v Wade.
According to Military.com it's unclear whether the Army's inclusion of pregnancy on the list would protect reproductive care for soldiers if Roe v. Wade is overturned. That language could be intended to protect pregnant service members or their families from employment or other discrimination, but could also be a means for some to argue for transfers based on broader reproductive rights.
One advocacy group pointed out that the current wave of anti-LGBTQ+ legislation will negatively impact the moral of service members:
"What we're seeing across the board is a small group of elected officials who are trying to politicize and weaponize LGBTQ identities in despicable ways. They're not only doing that to our youth, but the collateral damage is hurting our service members," Jacob Thomas, communications director for Common Defense, a progressive advocacy organization, told Military.com. "[Troops] can't be forced to live in places where they aren't seen as fully human."
Oklahoma Senate passes anti-Trans bathroom bill sends it to Governor
The law stipulates that all students must use bathrooms and locker rooms that match the sex listed on their birth certificates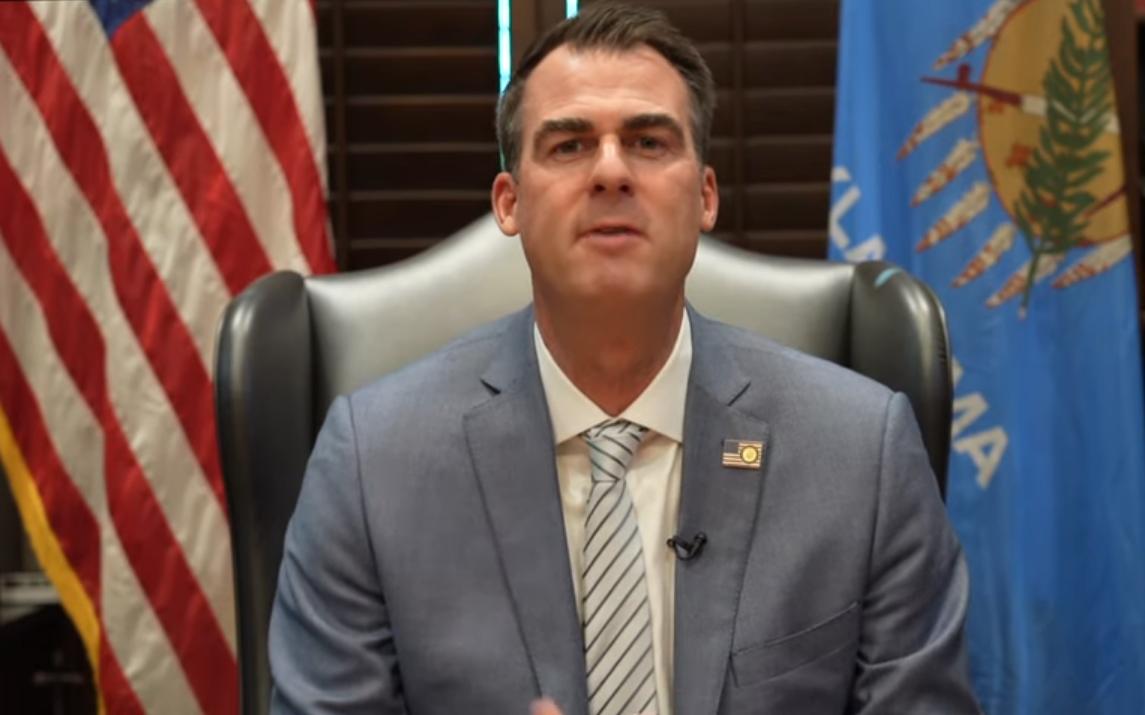 OKLAHOMA CITY – The Oklahoma Republican-majority state Senate passed SB 615 in a 38-7 vote, a measure that will bar transgender students in pre-K through 12th grade at public and public charter schools in the state from using bathrooms consistent with their gender identity.
The bill now heads to Republican Governor Kevin Stitt and will be effective upon his signature into law.
The law stipulates that all students must use bathrooms and locker rooms that match the sex listed on their birth certificates. Transgender students who decline to use the restroom required under the measure would have to use "a single-occupancy restroom or changing room" provided by the school.
At the end of April Stitt signed that explicitly prohibits the use of nonbinary gender markers on state birth certificates and in March he signed into law Senate Bill 2, a bill which would restrict transgender girls from playing on school sports teams that match their gender identity.