Chawanakee School district settles student yearbook LGBTQ controversy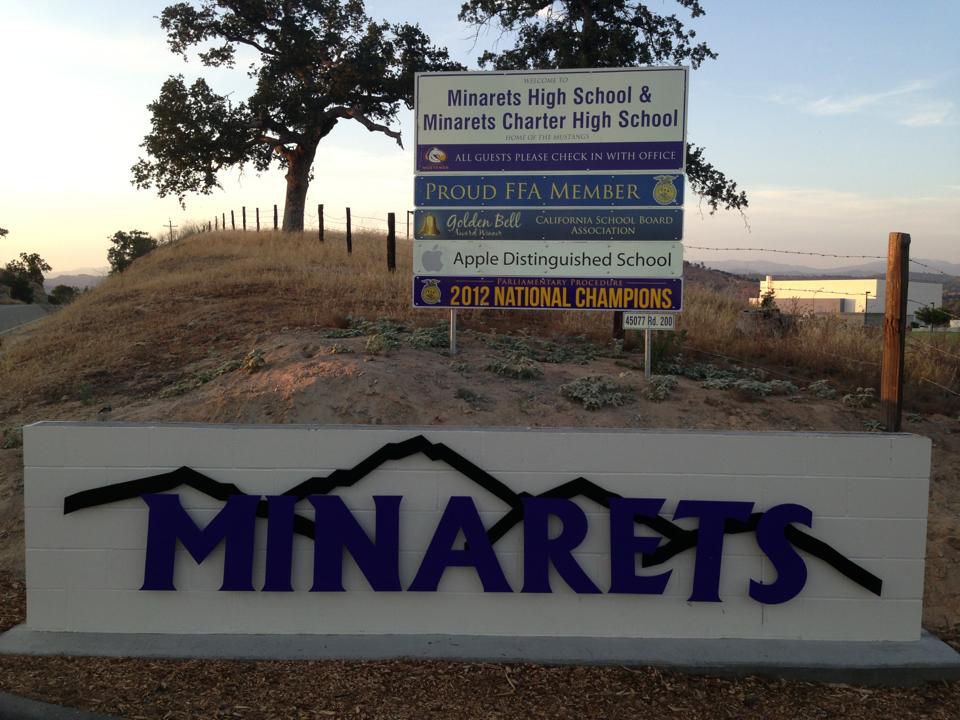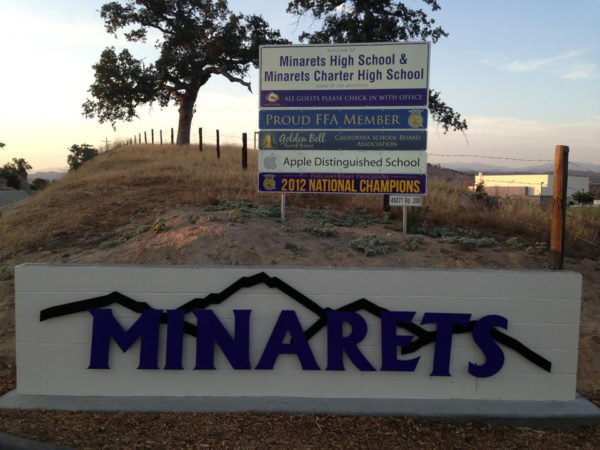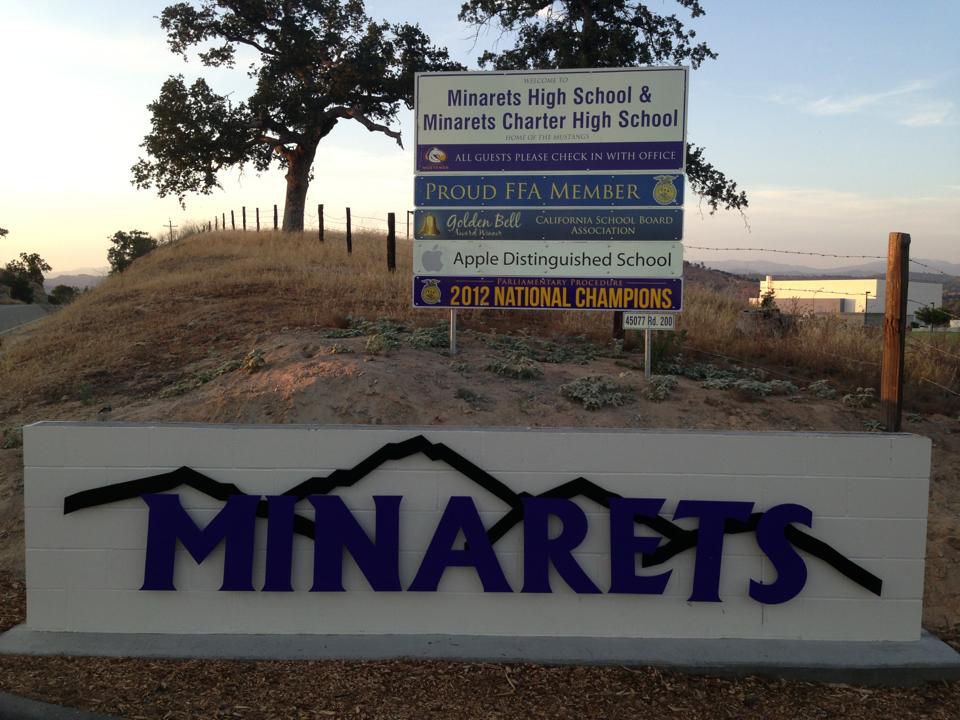 The ACLU Foundation of Northern California reached a settlement agreement with Chawanakee Unified School District Tuesday that calls for new school district-wide policies to protect its LGBTQ students.
The ACLU-NorCal had initially filed the lawsuit this past March 6 in Madera County Superior Court on behalf of two then-Minarets High School seniors, Steven Madrid and Mikayla Garaffa. In courts documents, the ACLU claimed that the Chawanakee Unified School District and Minarets High School in O'Neals, Calif. had violated the free speech rights of Madrid and Garaffa, and that school administrators violated the pair's right to be free of anti-LGBTQ bias when officials removed their submitted quotes from the yearbook. School officials had who deemed them "political" and "sexual" in nature.
"We are happy that we were able to reach an agreement with the District that reflects the need to reexamine the needs of LGBTQ students in the District and tangible next steps to ensure they get the support needed by staff," said Abre' Conner, staff attorney with the ACLU Foundation of Northern California.
"Our clients have been zealous advocates since first notifying the District of their rights to include the yearbook quotes and reaching this settlement is a testament that schools must listen to students and parents when they speak up regarding fair treatment in schools."
Minarets yearbook adviser Juan Ortiz had justified the decision due to the quotes being "politically divisive," the Sierra Star newspaper had reported at the time of the lawsuit. Ortiz and Minarets High Principal Daniel Ching are the only two individuals named in the complaint.
"Politically divisive quotes or sayings" are one of the five reasons a quote can be pulled from the yearbook, according to a Jan. 14 email from Ortiz referenced in court documents. "Sexuality can be a divisive topic in school as well as the community. I feel that putting a quote like this would only cause unnecessary issues," Ortiz said in that same January email.
Under the settlement agreement, the District agreed to ensure that teachers are trained in the current law requiring schools to create a welcoming and inclusive environment for LGBTQ students.
The District also agreed to create an anonymous online complaint system so students can report campus bullying and harassment, train all District staff about the free speech rights of students, review relevant policies to ensure their compliance with state law banning discrimination against LGBTQ students, and add language to the parent-teacher handbook affirming students' rights to be free from discrimination in school-sponsored activities.
Louisiana lawmakers send anti-LGBTQ bills to Governor Edwards
"I guess I've always believed in my heart of hearts that a decision should be made by a patient and a physician"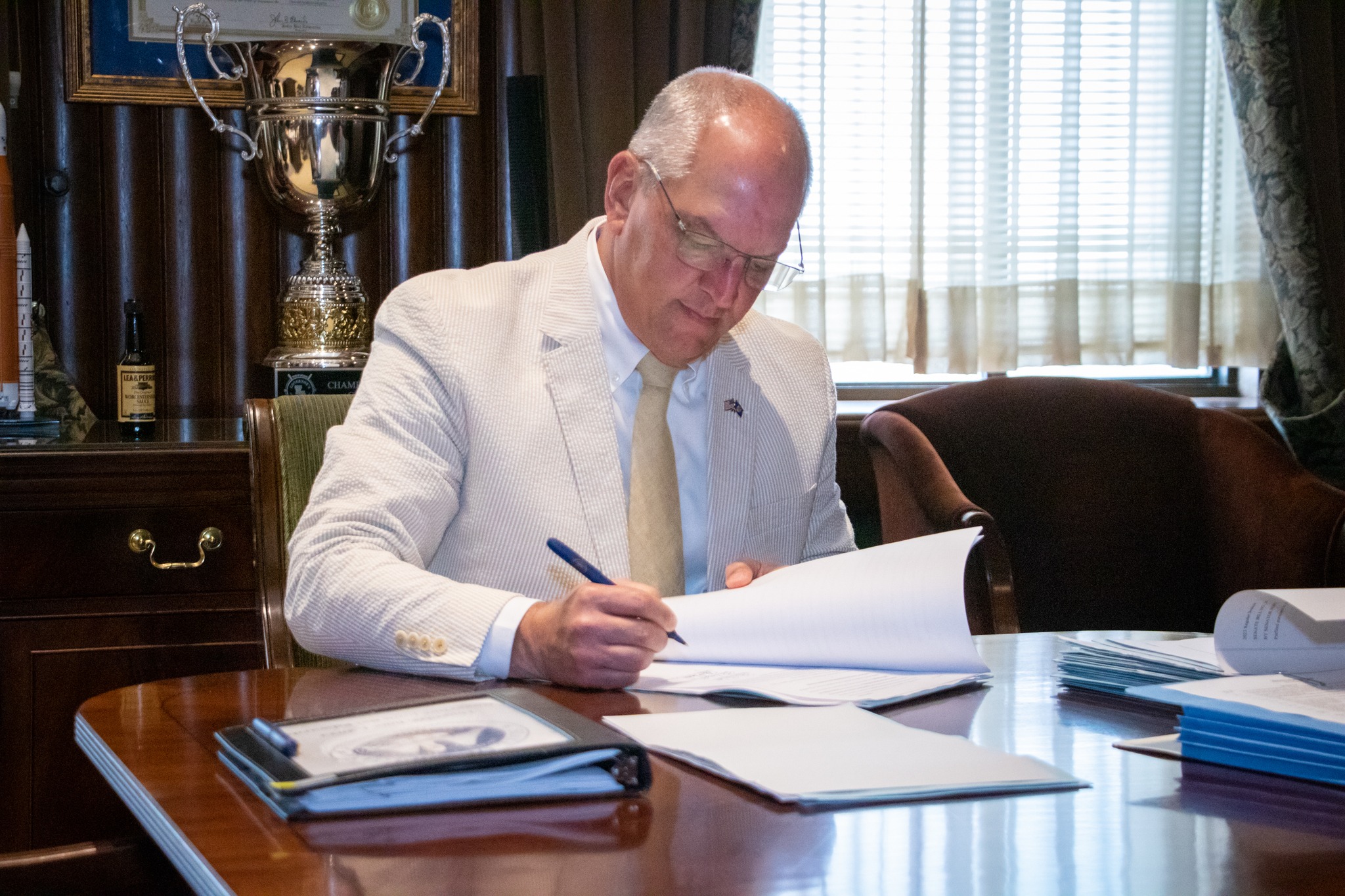 BATON ROUGE – The Louisiana state Senate on Monday, following a national conservative movement targeting LGBTQ+ youth, approved three measures that target LGBTQ+ rights. The bills now head to the state's Democratic Governor John Bel Edwards, one of which has spurred calls for the governor to veto from leading civil rights advocacy groups including the ACLU.
House Bill 648, a ban on trans youth gender-affirming health care, passed on a 29-10 vote that along party lines. HB 648 is the only bill of the three to receive a veto-proof majority vote in both House and Senate should the governor veto it, which sources say is highly likely.
"This extreme government overreach harms everyone in our state, especially transgender Louisianans, and we all deserve better," ACLU spokesperson Kari Elgin said in a statement.
The local newspaper, The Advocate reported, the Senate voted Monday for HB 466, the ban on talk of gender and sex in school classrooms, on a 29-9 vote, a two-thirds majority; and for HB Bill 81, the pronoun bill, on a 31-8 vote, also a two-thirds majority. However, the House passed each of those bills earlier in session without two-thirds majority votes.
Human Rights Campaign State Legislative Director and Senior Counsel Cathryn Oakley released the following statement:
"From doctors' offices to classrooms, Louisiana's extremist legislators show no shame in assaulting the freedoms of those different from them. Blocking teachers from providing the safe and inclusive spaces that LGBTQ+ youth so desperately need is an unconscionable act. There is absolutely nothing inappropriate about being LGBTQ+ or in acknowledging LGBTQ+ issues and people. Furthermore, denying transgender and non-binary youth access to best-practice, life-saving medical care puts their lives in very real danger.
These bills are a desperate and cruel effort by radical politicians in Louisiana to marginalize and erase the LGBTQ+ community, particularly transgender youth. The Human Rights Campaign strongly condemns these discriminatory bills and calls on Gov. Bel Edwards to veto them."
There was opposition to the trans youth healthcare ban from Senator Republican Committee Chairman Fred Mills, of Parks, joined who had joined with the Democrats in opposition. The bill killed by the Senate Health and Welfare Committee, which Mills is chair of on May 24, which was thought to have effectively killed the bill for this legislative session.
According to the Advocate after weeks of political maneuvering that saw it revived by the full Senate as political pressure mounted from conservative interest groups and then approved last week by a second Senate panel, sending it back to the full chamber.
Last month Mills, who expressed his trust in science and health care providers before joining Democrats in opposition.
"I guess I've always believed in my heart of hearts that a decision should be made by a patient and a physician," Mills said.
Speaking to the Advocate Monday, Mills said his vote was driven by his belief that decisions about medical care should remain between doctors and patients. He said Monday that blowback to his vote, which included threats from local and national conservatives, came as a surprise because he was unaware of the "cultural war" the issue was enmeshed in.
"This is probably one of the biggest blessings of my life, this controversy," he said. "I've been attacked nationwide by people with hate. But I do not hate these people. I know God blesses them."
Related: