Kevin Jennings: new leadership at Lambda Legal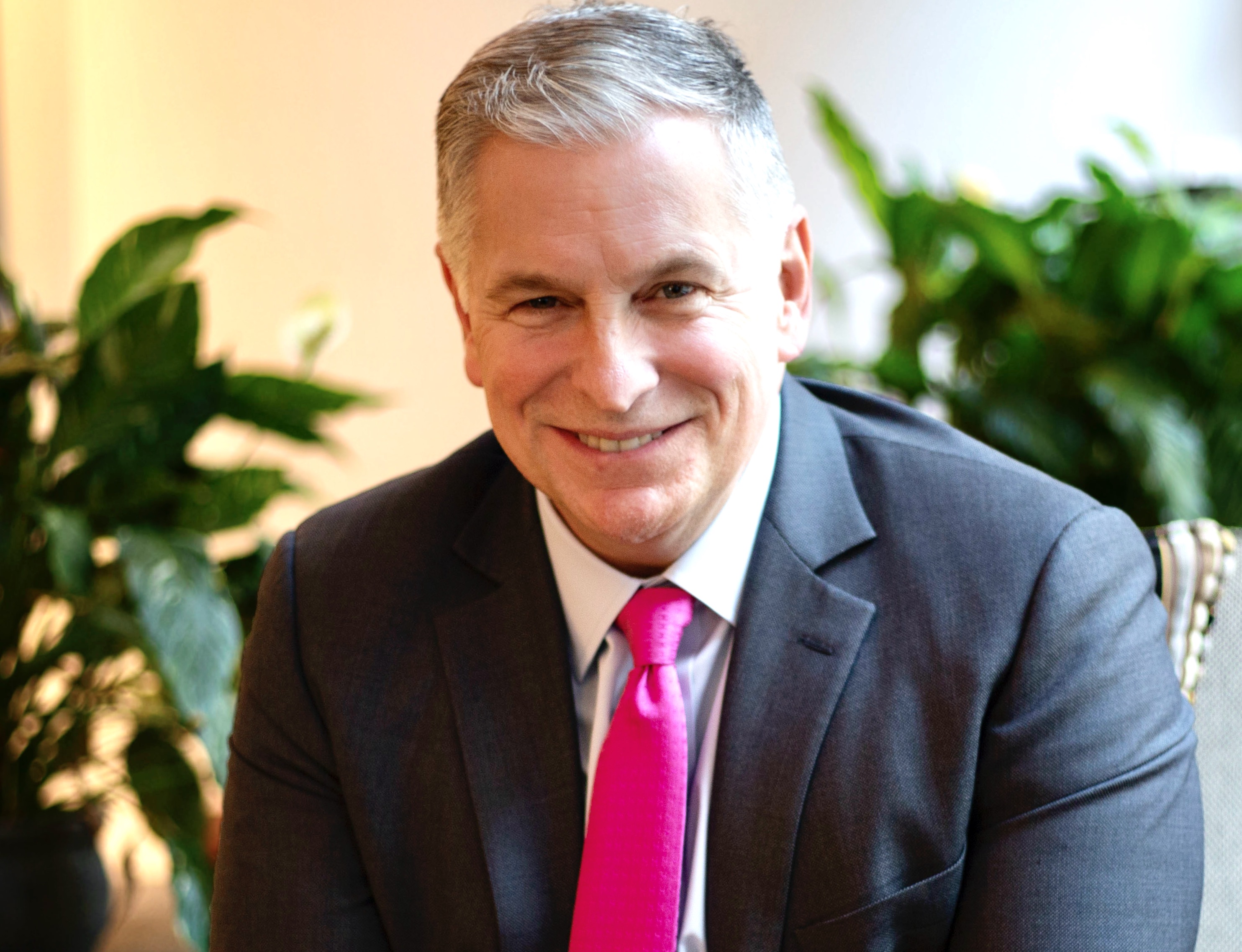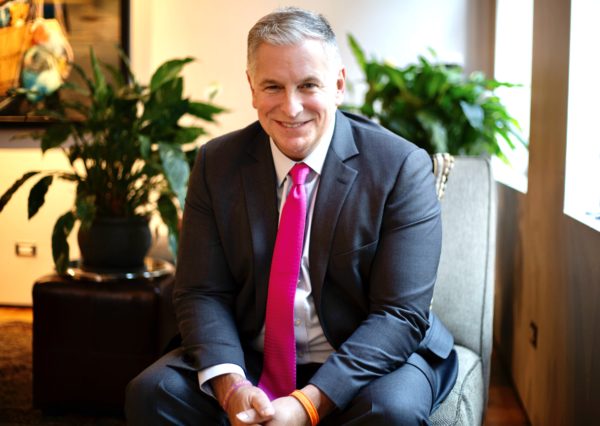 Kevin Jennings is not a lawyer so why was he tapped to lead Lambda Legal, one of the LGBTQ community's most important national organizations?
"Well that was sort of what I said when Lambda called me," Jennings told the Los Angles Blade by phone before officially starting on Dec. 2. "They said, 'We're not looking for a lawyer. We have lots of brilliant lawyers. We're looking for an experienced organizational leader,' — and that I am. I've been a leader of the LGBT movement for over 30 years and this is really a critical time for a movement, particularly for Lambda. The right wing has a very clear strategy to use the court and all of [President]Trump's horrific judicial appointments to roll back everything we've won over the last 40 years. Lambda is going to be a key player in stopping that."
Jennings is "very excited" to be taking the helm at this pivotal juncture.
"Everything I've been working for my entire adult life since I marched in my first Pride in 1986 is at risk now.  We're in real danger of losing things that we thought just a few years ago were safe. I'm very excited to be part of the resistance and making sure that doesn't happen," says Jennings, best known as the founder of GLSEN and assistant deputy secretary for the Office of Safe and Drug-Free Schools at the U.S. Department of Education during the Obama administration.
Jennings boldly underscores the lights up and pounds home the point.
"The right wing is coming for us through the courts," he says. "This is their whole strategy. They've been planning this. People think a lot of things about the right wing — they are not stupid. Never underestimate them. They know exactly what they are doing. They are coming for us through the courts, and we know that, and we are waiting and we are ready."
Jennings intends to emphasize the education aspect of Lambda's incorporated name — Lambda Legal Defense and Education Fund.
"The courts are going to be the central battleground," Jennings says. "Much of what we've won could be taken away through the courts. It doesn't matter if you're a lawyer right now. The courts are where it's at and everybody needs to be paying attention to what's happening in the courts."
Jennings points to Jay Sekulow, head of the American Center for Law and Justice (ACLJ), as "the mastermind of the right wing litigation strategies" and ALEC (the American Legislative Exchange Council) as producer of their model legislation.
"They have very carefully invested over 50 years to build a whole infrastructure of organizations," Jennings says. "They have the Federalist Society, where they have built a very sophisticated infrastructure that identifies young people in law school and begins training them and grooming them and preparing them for court appointments. They're brilliant at what they do. I will give them credit. They play a long game. We've got to be just as smart on our side because they make strategic investments that they expect to pay off in 10, 20, 30, 40 years, and we've got to be just as strategic on our side.
"What they're doing right now is they are reaping the investments with people like [Supreme Court Justice] Brett Kavanaugh, investments they made decades ago. We've got to be doing the same thing. We've got to be investing in long term change in the same way they are," says Jennings.
As a national leader and forever a teacher at heart, Jennings knows how to listen to the community's needs and frustrations, including about the past several years at Lambda.
"I plan to build a plan for the organization that responds to those concerns and frustrations," he says. "I know that there is a real need to address people's frustrations that are out there and I come in aware of that and prepared to listen to those and to address them."
The larger context for Jennings' plan is Lambda's 46-year history and its "very well documented track record of success" plus Jennings' own superlative track record as a leader in the LGBTQ community for over three decades. Additionally, Jennings' own story adds that degree of authenticity that he personally grasps LGBTQ issues that are too often overlooked or overshadowed.
"I grew up in a trailer park on an unpaved dirt road in an unincorporated town in rural North Carolina in a single parent family," Jennings says. "My mother worked in fast food restaurants and cleaned people's houses. That's how she supported us. My entire childhood was below the poverty line. I was the first person in my family to graduate from college. I understand the needs of our community members who are struggling with poverty and other factors in a firsthand visceral way because I've lived there."
Jennings intends to put his decades of experience to public use.
"We've got to help people understand the issues and explain them and teach people, and I think that that is where I, because of my background as an educator, can contribute a great deal to Lambda. We have to not just educate judges, we have to educate the public. We have to work in both the court of law and the court of public opinion."
Jennings is intent on developing coalitions to strengthen the LGBTQ hand.
"Probably because I was a teacher, I believe strongly in the concept of playing well with others, and the leaders in this movement know me as someone who believes in the power of collaboration," Jennings says. "Lambda already has a strong record of collaborating with other organizations and I plan to build off that reputation, as well as my own track record of collaborating with other organizations to strengthen those relationships because I believe that our movement is at its best when we're all working together. We each have unique roles to play and when we're collaborating and leveraging each others' strengths, it makes the whole community stronger."
He acknowledges that Lambda Legal has not always lived up to that reputation, such as at times during the up and down struggle over marriage equality.
"Prop 8 was a dark chapter in many ways in our community," he says. But he emphasizes Lambda's long participation in the Legal Round Table, which brings together all of the various groups that do litigation.
"I think that structures like that — bringing people together so that there is dialogue and people are trying to collaborate — are really important and I'm really committed to keeping those structures going and building even more of them."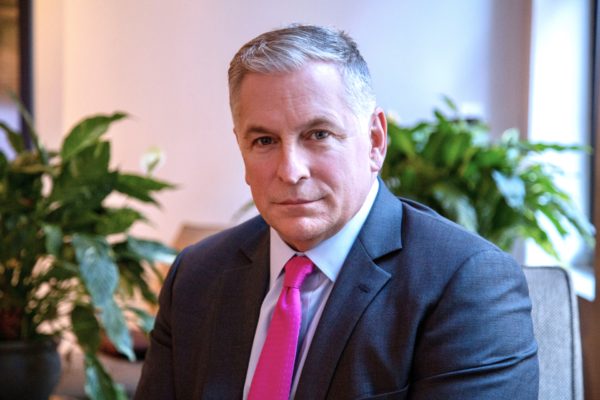 Out of that dialogue will come new strategies to deal with the shifting legal landscape of the Trump administration packing the courts with young lifetime appointees.
"Trump's nominees fill one quarter of the seats on the nation's Circuit Court of Appeals. He has seen more Circuit Court judges confirmed, more by this point in his presidency than any other past president in U.S. history," says Jennings. "They have packed the courts systematically and carefully under Trump and they still have at least 14 months to go. The landscape has shifted dramatically against us, and we need to recognize that means that we are going to have to focus on developing a very robust distinct strategy."
Given Trump's legal legacy, victory for the LGBTQ community may look very differently for many years to come.
"Victory, on one level, is going to consist of stopping horrific things from happening," says Jennings. "We're going to have to be very selective and very strategic in how we use litigation to try to advance a proactive agenda.
"We're going to have to be strategic in two ways," Jennings continues. "Our selection of which circuits we bring cases in, and what arguments we make because in some circuits, we are going to be DOA [dead on arrival] because they have appointed such extremist judges. And we are going to be facing judges who subscribe to very different philosophies than the ones we have been used to encountering. We are going to have to make new kinds of targeting."
Jennings says he's "completely confident" in Lambda's brilliant attorneys. "But we're going to have to be very strategic when we are trying to advance good things," he says. "We're going to have to have a surgical approach to advance any positive things. It was never easy, but it has gotten exponentially harder, thanks to Trump."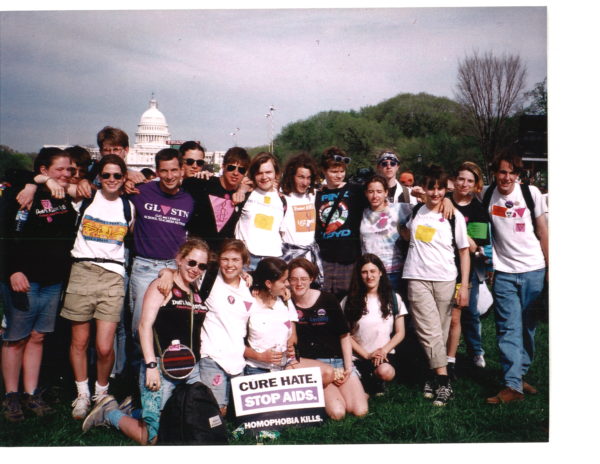 Kevin Jennings with the Concord GSA at the 1993 March on Washington (Photo courtesy Jennings)
Jennings cites his experience at GLSEN as an example of strategically reframing the argument.
"25 years ago when we were trying to get Gay/Straight Alliances [GSAs] instituted in schools around the country, the principals were telling kids they couldn't start them," says Jennings. "David Buckel, who was a Lambda attorney, found a piece of legislation called the Equal Access Act. This said that if you allow students to form clubs, you had to allow them to form any club they wanted to form. Now it was written intended to protect the rights of students to form clubs like bible clubs and the Fellowship of Christian Athletes. That was its intent. But David said we can use this to say you have to allow kids to form Gay/Straight Alliances. He was able to convince the courts to interpret it that way so that it protected the rights of kids to form GSAs."
Jennings calls such creative thinking "judicial jujitsu." No longer can LGBTQ and ally attorneys expect the courts to agree with old arguments.
"It's an unfortunate thing that the right wing has politicized our judiciary so extremely, but since they've done it," says Jennings, "we are not going to stand by and be idle. We are going to fight fire with fire."
Photos of Kevin Jennings courtesy Lambda Legal
Please note: this story has been corrected to indicate Lambda's 46-year history, not 41-years. Apologies. 
NBC Universal cancels Golden Globe awards broadcast for 2022
NBC Universal announced the network would not broadcast the 2022 Golden Globes awards ceremony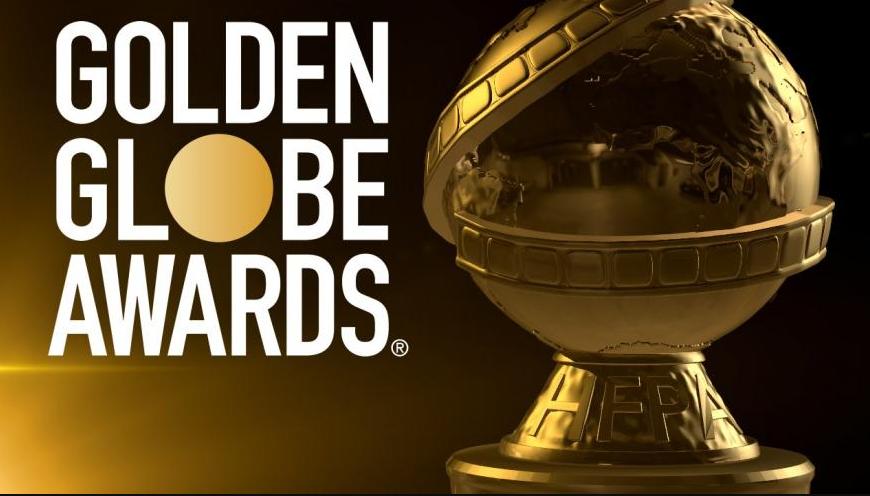 BURBANK – In the wake of an in-depth investigation into the Hollywood Foreign Press Association (HFPA), the organization responsible for the Golden Globes by the Los Angeles Times, which revealed a lack of racial diversity among its voting members and various other ethical concerns, NBC Universal announced Monday the network would not broadcast the 2022 Golden Globes ceremony.
This past February ahead of the HFPA's 78th Annual Golden Globes ceremony, HFPA board chair Meher Tatna told Variety magazine that the organization that the organization of international journalists which covers the film, television, and entertainment industry has not had any Black members in at least 20 years.
Actor Sterling K. Brown, a Golden Globe winner and two-time nominee, posted to Instagram;
Criticism of the HFPA, which puts on the Globes and has been denounced for a lack of diversity and for ethical impropriates, reached such a pitch this week that actor and superstar celebrity Tom Cruise returned his three Globes to the press association's headquarters, according to a person who was granted anonymity because they weren't authorized to speak publicly about the decision, the Associated Press reported.
"We continue to believe that the HFPA is committed to meaningful reform. However, change of this magnitude takes time and work, and we feel strongly that the HFPA needs time to do it right," a spokesperson for NBC said in a statement.
"As such, NBC will not air the 2022 Golden Globes," the spokesperson added. "Assuming the organization executes on its plan, we are hopeful we will be in a position to air the show in January 2023."
NBC's decision comes as Vogue reported that the backlash to the HFPA came swiftly and decisively. Some of Hollywood's biggest studios, including Netflix, Amazon, and WarnerMedia, announced they were severing ties with the organization until efforts were made to increase diversity and stamp out corruption, while a group of more than 100 of the industry's biggest PR firms released a statement in March in which they pledged to boycott the ceremony for the foreseeable future.
The HFPA did not immediately respond to inquiries by media outlets requesting comment about NBC's decision.
In February, the organization said it was "fully committed to ensuring our membership is reflective of the communities around the world who love film, TV, and the artists inspiring and educating them."
"We understand that we need to bring in Black members as well as members from other underrepresented backgrounds, and we will immediately work to implement an action plan to achieve these goals as soon as possible," it said.
HFPA also announced a full timetable through this summer for implementing promised reform initiatives in response to NBC's decision.

"Regardless of the next air date of the Golden Globes, implementing transformational changes as quickly — and as thoughtfully — as possible remains the top priority," the HFPA board said in a statement. "We invite our partners in the industry to the table to work with us on the systemic reform that is long overdue, both in our organization as well as within the industry at large."
LA County expected to hit herd immunity by mid summer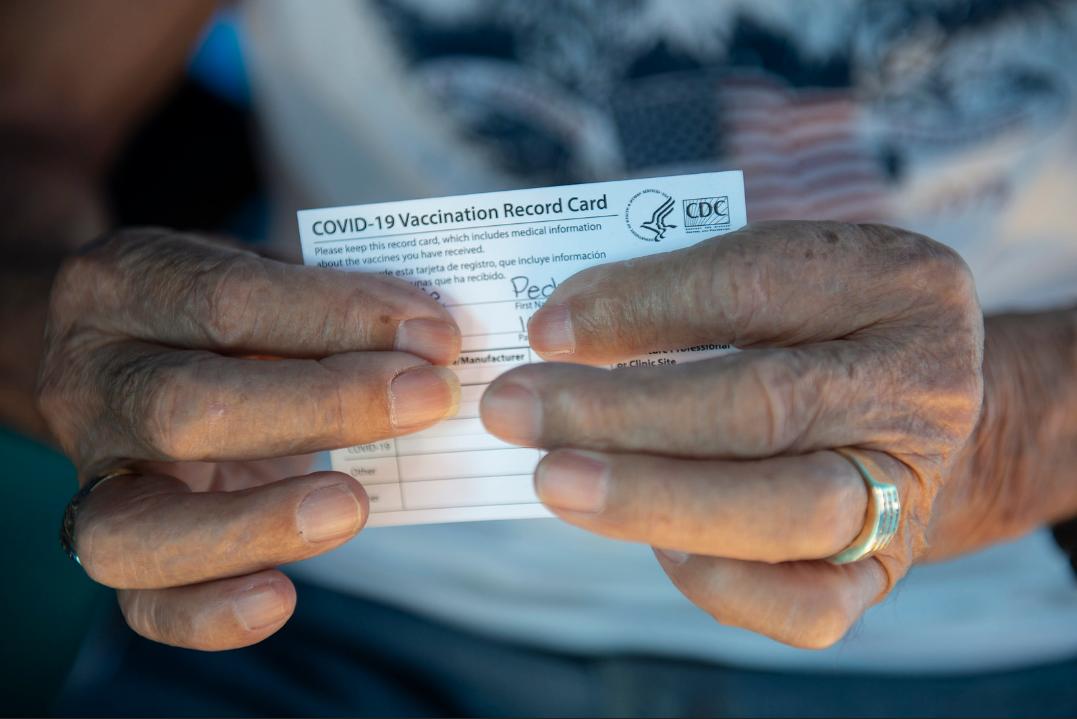 LOS ANGELES – Los Angeles County could reach COVID-19 herd immunity among adults and the older teenagers by mid- to late July, public health officials announced Monday. Over the weekend LA Mayor Eric Garcetti announced that appointments are no longer needed for Angelenos to get COVID-19 vaccinations at any site run by the city.
Garcetti's move is intended to give people who don't have the time or technological resources to navigate online booking platforms a chance to get the shot.
The percentage of the population the County needs to vaccinate to achieve community immunity is unknown, however Public Health officials estimate it's probably around 80%. Currently, 400,000 shots each week are getting into the arms of L.A. County residents, and there are over 2 million more first doses to go before 80% of all L.A. County residents 16 and older have received at least one shot.
At this rate, Public Health expects the County will reach this level of community immunity in mid- to late July and that assumes the County continues to at least have 400,000 people vaccinated each week. That would include both first doses that people need as well as their second doses.
This news came as Los Angeles Unified School District officials announced that attendance numbers at all grade levels in the District have been considerably lower than expected as extensive safety measures have failed to lure back the vast majority of families in the final weeks of school.
Only 7% of high school students, about 30% of elementary school children and 12% of middle school students have returned to campuses.
As of May 7, more than 8,492,810 doses of COVID-19 vaccine have been administered to people across Los Angeles County. Of these, 5,146,142 were first doses and 3,346,668 were second doses.
On Monday the U.S. Food & Drug Administration (FDA) expanded the emergency use authorization for the Pfizer COVID-19 vaccine for adolescents 12 to 15 years of age. The Pfizer vaccine is already authorized for people 16 years old and older.
Pfizer's testing in adolescents "met our rigorous standards," FDA vaccine chief Dr. Peter Marks said. "Having a vaccine authorized for a younger population is a critical step in continuing to lessen the immense public health burden caused by the COVID-19 pandemic."
In a statement released Monday by the White House, President Joe Biden the FDA's decision marked another important step in the nation's march back to regular life.
"The light at the end of the tunnel is growing, and today it got a little brighter," Biden said.
Los Angeles County will offer the Pfizer vaccine for 12 to 15-year-olds once the Centers for Disease Control and Prevention (CDC) affirms the FDA recommendation, which can happen as early as Wednesday. All adolescents 12-17 will need to be accompanied by a parent or guardian to get vaccinated.
To find a vaccination site near you, to make an appointment at vaccination sites, and much more, visit: www.VaccinateLACounty.com (English) and www.VacunateLosAngeles.com (Spanish). If you don't have internet access, can't use a computer, or you're over 65, you can call 1-833-540-0473 for help finding an appointment or scheduling a home-visit if you are homebound. Vaccinations are always free and open to eligible residents and workers regardless of immigration status.
In the meantime, the Los Angeles County Department of Public Health and the Centers for Disease Control and Prevention say that unvaccinated people — including children — should continue taking precautions such as wearing masks indoors and keeping their distance from other unvaccinated people outside of their households.
HHS takes steps to reverse Anti-LGBTQ+ healthcare policy
The announcement came minutes before a scheduled hearing before the U.S. District Court for Equality California's lawsuit challenging the Trump-Pence Administration's "Rollback Rule"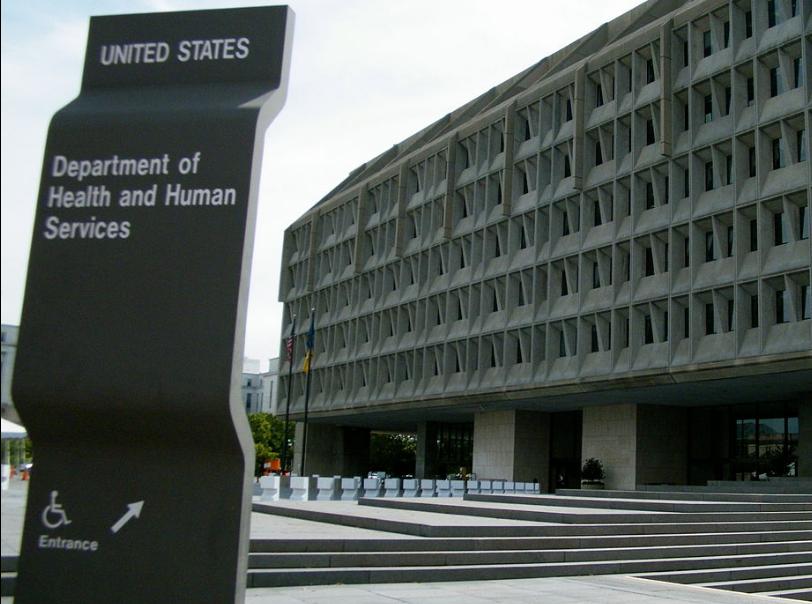 WASHINGTON – The U.S. Department of Health and Human Services announced Monday morning that the Biden-Harris Administration will interpret and enforce Section 1557 of the Affordable Care Act (ACA) and Title IX's prohibitions on discrimination based on sex to include discrimination on the basis of sexual orientation and gender identity.
The announcement came minutes before a scheduled hearing before the U.S. District Court for the District of Massachusetts in BAGLY v. HHS, Equality California's lawsuit challenging the Trump-Pence Administration's "Rollback Rule."
The Trump-era policy undermines the ACA's nondiscrimination protections on the basis of sex — including pregnancy, gender identity and sex stereotyping — as well as protections for patients with limited-English proficiency and those living with chronic illnesses, including HIV. Because the issues in BAGLY v. HHS are broader than what the Administration announced today, the Court scheduled a hearing on the government's motion to dismiss for June 3rd at 2:30 PM EST.
In reaction to the HHS announcement, House Speaker Nancy Pelosi issued a statement Monday:
"Today, the Biden Administration has taken essential and potentially life-saving action to affirm that all people in America have the right to quality, affordable health care – no matter who they are or whom they love. During this time of pandemic and always, it is vital that the most vulnerable have access to care, including LGBTQ Americans, who have long suffered injustice and discrimination that has left them dangerously exposed to health risks.

"The Trump Administration's decision to greenlight anti-LGBTQ discrimination in health care in the middle of a pandemic was an act of senseless and staggering cruelty, made in blatant defiance of our values and a Supreme Court ruling made just a month prior.

"Congressional Democrats together with the Biden Administration are proud to uphold the equal right of every American to access the care that they need to pursue a life of dignity and health. We must now build on this progress and enact the House-passed Equality Act to fully ban anti-LGBTQ discrimination in our nation."
In addition to Equality California, co-plaintiffs in BAGLY v. HHS include Darren Lazor, The Boston Alliance of Gay, Lesbian, Bisexual and Transgender Youth (BAGLY), Callen-Lorde Community Health Center, Campaign for Southern Equality, Equality California, Fenway Health, and Transgender Emergency Fund.
Lazor is a transgender man near Cleveland, Ohio, who experienced numerous counts of discrimination from healthcare providers on the basis of his gender identity from 2012 to 2017. He is a member of Equality California. Plaintiffs are represented by National Women's Law Center (NWLC), the Transgender Law Center (TLC), the Transgender Legal Defense & Education Fund (TLDEF), the Center for Health Law and Policy Innovation (CHLPI) of Harvard Law School and law firm Hogan Lovells.
The lawsuit asserts that the new rule violates the Administrative Procedures Act by being contrary to law, arbitrary and capricious and a violation of the Equal Protection Clause of the 14th Amendment. Notably, it was published on June 19,  just days after the June 15, 2020 U.S. Supreme Court ruling in Bostock v. Clayton County, which found that it is unlawful sex discrimination to fire employees based on sexual orientation or gender identity.
The lawsuit also asserts that the new rule will embolden discrimination and harm LGBTQ+ patients and people seeking reproductive health care, further stigmatize abortion and other pregnancy-related care, harm patients with limited-English proficiency, especially immigrants, and harm people with chronic illnesses, including those living with HIV. The rule will also create confusion about the scope of protections against discrimination under federal law.
Trans people, like plaintiff Darren Lazor, already face disproportionate discrimination in health care settings, including mistreatment by insurers and humiliation and harassment by doctors – problems that are exacerbated for trans people of color and trans people living in rural regions and the U.S. South. In seeking to deny trans people access to the healthcare they need, the Trump Administration had placed trans people, and especially Black trans women, in danger through deliberately harmful governmental action.
"We are thrilled by the news that the Biden-Harris Administration will take initial steps to reverse President Trump's dangerous, discriminatory Rollback Rule, which undermined healthcare nondiscrimination protections critical to the LGBTQ+ community, and trans people in particular," said Equality California Executive Director Rick Chavez Zbur.
"As the world recovers from a global pandemic, it's more important than ever that every American have access to quality, affordable healthcare without fear of harassment and discrimination. We remain hopeful that under Secretary Becerra and Assistant Secretary Levine's leadership, HHS will continue to take further steps to rescind the Trump-era regulation and address the harms that it has caused," he added.