Lambda Legal Help Desk provides resources, contacts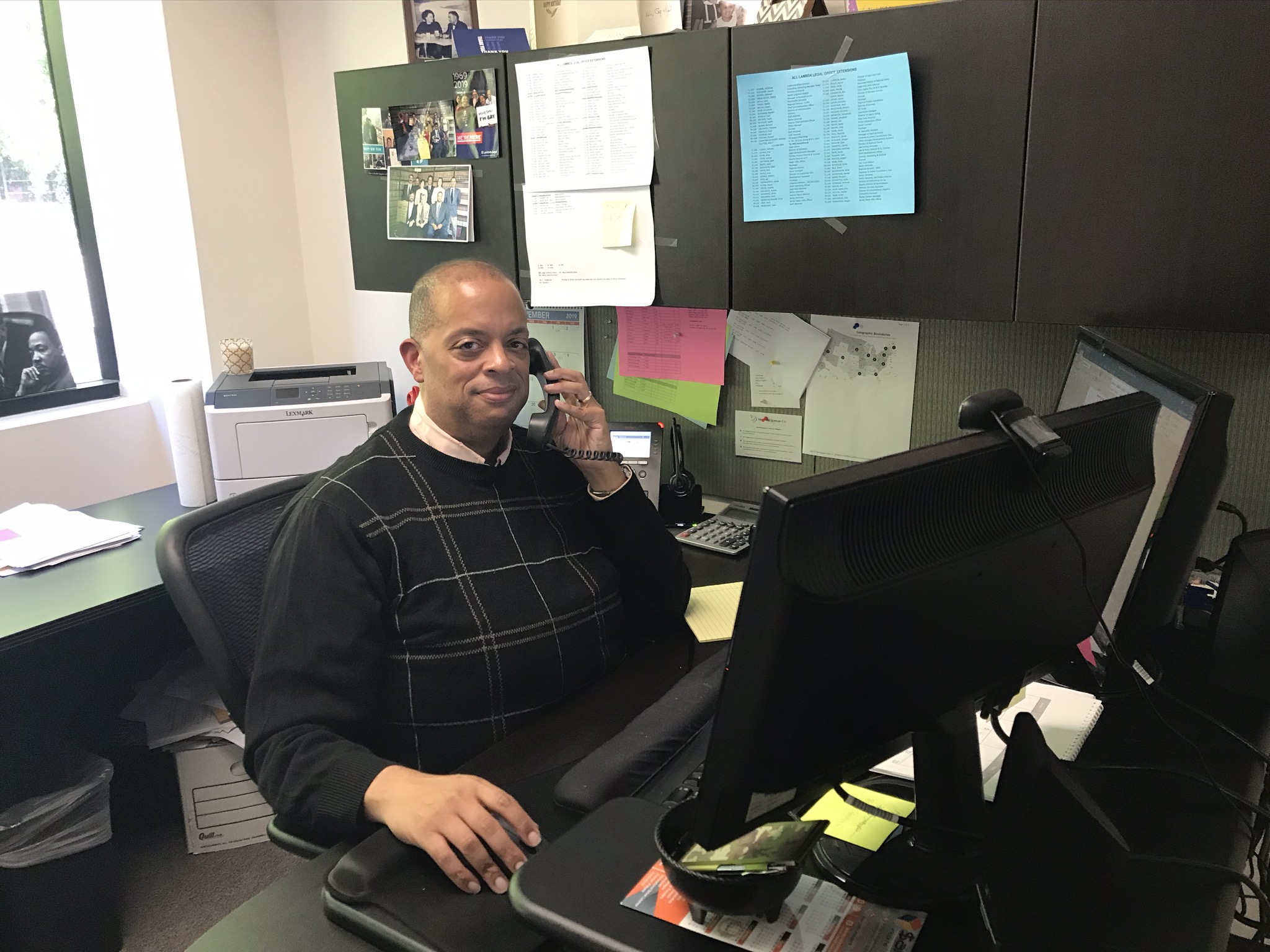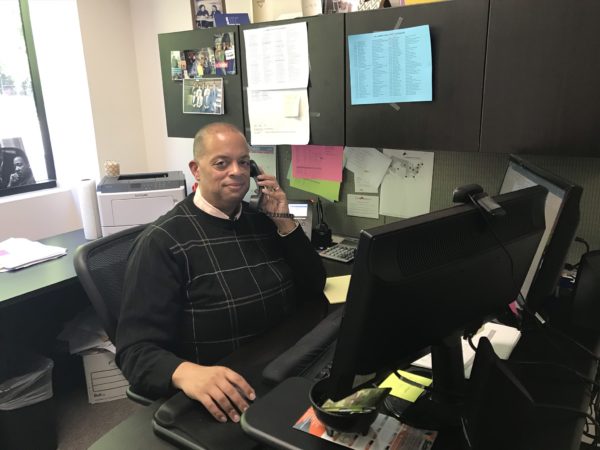 Stefan Johnson, director of Lambda Legal's Los Angeles-based Legal Help Desk, is someone you want on the end of the line in times of need. Johnson has been staffing the call-in center for 21 years because he cares.
"When I graduated from law school, I went into the District Attorney's office in Portland and Multnomah County, Oregon, and I did trial level work prosecuting misdemeanors and felonies. I did about a hundred trials," Johnson tells the Los Angeles Blade.
But being a prosecutor lost its luster since "the environment that was not conducive to coming out as a gay man." In 1998, Johnson volunteered for Lambda Legal in LA, starting on the Help Desk as a paralegal. He was brought on officially as the Help Desk attorney around 2004 and subsequently became the Help Desk director.
"I just wanted a different way to be a lawyer and to make a meaningful difference. And this fell into my lap," Johnson said. "I've been here ever since."
Now Lambda's Legal Help Desk is staffed by four attorneys who handle different regions of the country.
"To be perfectly blunt, we cannot directly assist most of the calls because no LGBTQ litigation organization is set up to directly represent everyone," he says. But they are instrumental in providing resources and helping them receive assistance.
"For instance, we had one caller from a Southern state whose child was gender nonconforming and the school did not want that child to wear earrings and we were able to give that mother some assistance in advocating for themselves and that made the school relent and they let the child wear earrings," Johnson says.

The Lambda Legal Help Desk "is a safe and confidential space to empower the LGBTQ, HIV positive community members, and allies in self-advocacy and an understanding of their civil rights because we provide legal information, education, and to be sources in furtherance of Lambda Legal's mission," Johnson says.  "We try to leave callers a little bit better often when they first called us. So, they will either be empowered to have tools in which to self- advocate, they'll have education on what their civil rights are or they will have legal information on how to better equip themselves with getting legal assistance."
Lambda Legal has a database network of 2,500 to 3,000 cooperating attorneys network, which is a database of attorneys around the country who serve as resources for Lambda Legal's callers through Lambdalegal.org/help.
"I'm very proud of this: we are the only LGBT/HIV-positive legal organization where their Help Desk has this outreach function that does legal work for communities," he says. "We're the only one that is fully staffed by full time lawyers. I think that that's an accomplishment that Lambda Legal should tout."
Lambda Legal's mission is divided into three categories: Sexual orientation, gender identity, and HIV status with calls under various sub-issues.
"If you're talking about sexual orientation, the highest number of calls that we get now is for discrimination in the workplace," he says. "And this is why it's important that we pass the Equality Act, even though the Supreme court cases are now under review interpreting Title Seven as whether that they cover sexual orientation and gender identity. That's still a persistent problem that we see in our calls."
The third highest number of calls under the category of Sexual Orientation regards harassment and violence. "I don't think that most people would think that that would be something that we see a lot of, that that is an issue within the LGBT community, but it is."
In the category of gender identity, the most calls the Help Desk receives are regarding identity documents, "fFolks who want to change their birth certificate, their driver's licenses, their passports. Now we're even getting calls about people who want to change their marriage licenses because they have transitioned since they have married and now they want to have their marriage license reflect their new name."
The second number of calls comes from trans prison inmates asking for assistance in getting hormone treatment or "surgery to reflect their true identity or for them to be classified as the gender for which they identify and housed accordingly. And that is just a problem within our system, within our country that needs to be addressed more."
The Help Desk also gets a lot of calls regarding youth in schools, "particularly from trans youth whose gender identity is not being respected. They're being forced to use restrooms that are not consistent with the gender identity. They've just being harassed and bullied at school because of their gender identity."
The Help Desk also receives a number of calls regarding HIV discrimination or exposure of their status in the workplace, as well as from prisoners not receiving their HIV medication on time or at all.
"As of October 31st, we've gotten 4,595 calls," Johnson says. "That's 10 months. So it should be about 450 calls a month that we've gotten over 2019. That is a lot of a calls. And it's only four of us doing it so we are quite busy."
From the Help Desk site:
Is this an emergency?

If you are an LGBT person in crisis, please contact a crisis hotline. If you feel like you are in danger, please contact your local authorities.

General

GLBT National Hotline:

888.843.4564

https://www.glbthotline.org/national-hotline.html

Youth

GLBT National Youth Talkline

800.246.PRIDE

LGBTQ+(Trevor Project)

866.488.7386

https://www.thetrevorproject.org/get-help-now/

Seniors

GBLT National Senior Hotline:

888.234.7243

https://www.glbthotline.org/senior.html

Transgender, non-binary, and gender-questioning people

Trans Lifeline

877.565.8860
Photo: Stefan Johnson, Legal Help Desk Director (Photo courtesy Lambda Legal)
Patti LaBelle, Gladys Knight dazzle World AIDS Day concert 
"As millions remain affected by HIV/AIDS, World AIDS Day provides an opportunity to honor those we've lost and those living with HIV/AIDS"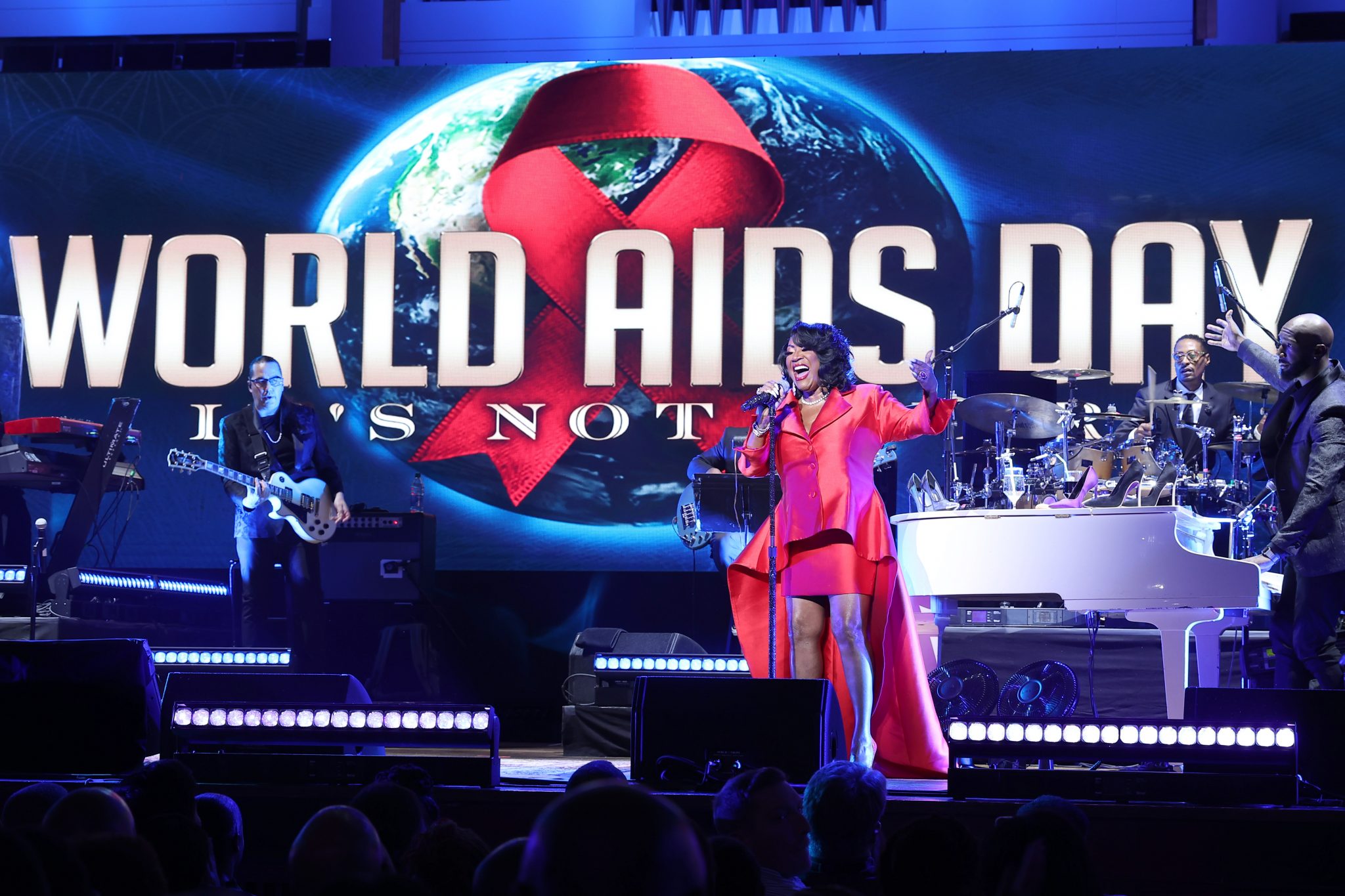 WASHINGTON – The AIDS Healthcare Foundation (AHF) hosted its 2022 World AIDS Day Concert on Wednesday, Nov. 30, in the concert hall of The John F. Kennedy Center for the Performing Arts in the nation's capital.
Renowned multi-Grammy Award-winning vocalists Patti LaBelle and Gladys Knight delivered show-stopping performances to the packed crowd, which included supporters, dignitaries such as: Harold Phillips, Director of the White House Office of National AIDS Policy; White House Senior Advisor for Public Engagement, Mayor Keisha Lance Bottoms, Congresswoman Sheila Jackson Lee, and New Orleans Mayor, Mayor LaToya Cantrell, and more, in a night of hope and celebration.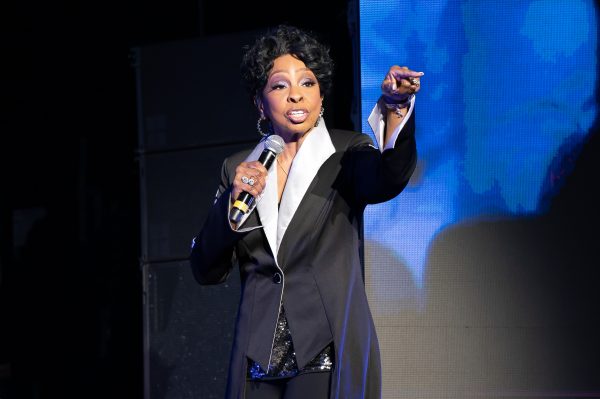 AIDS Healthcare Foundation (AHF), is the world's largest HIV/AIDS care provider, currently operating in 45 countries. The concert is held every year to commemorate World AIDS Day, observed internationally each year on Dec. 1. This year also marked the global organization's 35th anniversary. 
At the event, longtime humanitarian and AIDS advocate, Princess Diana was honored, posthumously, with AHF's Lifetime Achievement Award. Under its "Keep the Promise!" banner, AHF also acknowledged progress made in the global fight against HIV and AIDS and continues to raise awareness about "The Other Pandemic" as a reminder of the significant work still to be done on HIV/AIDS, as well as remembering the lives that have been lost over the years.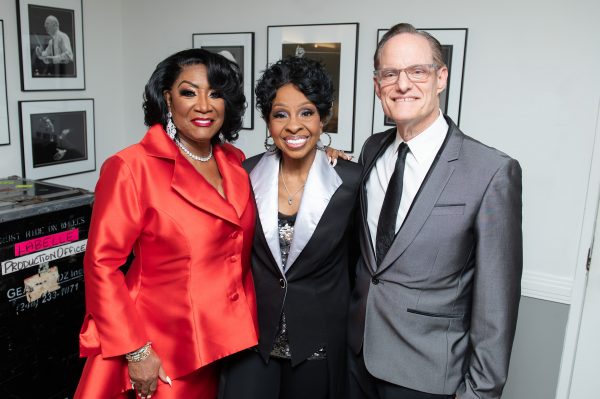 Michael Weinstein, President of AHF, said, "As millions remain affected by HIV/AIDS around the globe, World AIDS Day annually provides an opportunity to honor those we've lost and those living with HIV/AIDS today, as well as reminding leaders and the community of the work that still remains to address this epidemic. From providing compassionate AIDS hospice care in those darkest early days to growing to become the largest global AIDS organization today, now providing lifesaving care and treatment to more than 1.7 million people around the globe, we also celebrate the tireless work of all those who help make today's AHF possible: our staff, Board, affiliate organizations and affinity groups, friends, family and elected officials and community partners across the globe, but most of all, our clients and patients—with our annual 2022 World AIDS Day event. It was a momentous night to host our World AIDS Day concert at The Kennedy Center for the first time, and welcome back the legendary Patti LaBelle, and have another great American icon, Gladys Knight join us, while also being able to honor the legacy and humanitarian work of the late Princess Diana."