WeHo widens its Small Business Saturday horizons
Locals to rally in support of mom-and-pop businesses
The Nov. 30 Small Business Saturday event, done the West Hollywood way, is as much a date-specific destination event as it is a way to woo shoe-leather shoppers to brick and mortar businesses time and time again—and this time around, sweet deals, swag, and celebs beckon you to start the holiday shopping season by standing in solidarity with a favorite local merchant, or making a first-time transaction at a new discovery.
That call to action was first made a decade ago, when American Express conceived Small Business Saturday (SBS) as a next-day follow-up to Black Friday. Focused on the notion of making "a big impact in your community," SBS sees locals rally in support of mom-and-pop businesses (or, for those lucky 10 percenters, pop-and-pops and mom-and-moms).
Locally, the West Hollywood Chamber of Commerce (WHCC) has been on board since year one, says WHCC President/CEO Genevieve Morrill. That first time around, she recalls, "We just bounced off the platform that AmEx provided," which gifted swag to participating businesses. WHCC provided helium tanks to local participating stores, with which to breath life into those AmEx-supplied, SBS logo-emblazed balloons.
"Then, the next year," Morrill recalls, "we set up some hubs in different locations on the street, that would have Shop Small bags to give out." In the coming years, they added a celebrity element, with longtime WHCC member Steve Valentine, of Valentine Group Public Relations, often called upon to use his connections to bring some star power to SBS. Bruce Vilanch, a Valentine "get" and a past participant, will be back this year. "Steve has those relationships," notes Morrill. "And Bruce is a natural fit for us. People like him, and Leslie Jordan, are so specific to West Hollywood. We like to use our locals."
You'll find those local known names at four locations along the WeHo SBS route.
From 12-1 p.m., KTLA 5's Emmy-winning Wendy Burch brings some journalistic flavor to Gelato Festival (8906 Melrose Ave.). Joined by her son, Brady, Burch and Gelato Festival's master chefs will generate some artisanal flavors from the Festival's classroom kitchen. Those flavors, including the intriguingly named Blueberry Basil, will be on sale for the day, while supplies last.
From 1:30-2:30 p.m., trainer's gym Dogpound (627 N Robertson Blvd.) welcomes NBC4 award-winning anchor Robert Kovacik, who will sweat it out in one of the fitness classes. And no joke: Broadway star, Emmy-winning writer and Renaissance funnyman Bruce Vilanch will be good for a killer zinger or two (dozen), when, from 2:30-3:30 p.m., he presides over the modeling of "lift-tech" men's underwear, at Rounderbum (802 N San Vincente Blvd.).
Golden Globe-winning actress Elizabeth Rohm, co-owner of RYU (Respect Your Universe), gives you a sneak peek at their spring 2020 collection. The event, 4-5 p.m., pulls double duty: It's also the debut opening of their LA location (945 N Fairfax Ave.).
Giving back is the primary concern of WeHo SBS's charitable component, which sees local participants earmarking a percentage of their Nov. 30 profits to a worthy cause. That effort has raised over $20,000 over the years, with past recipients including The Foundation for The AIDS Monument and the City of West Hollywood Homeless Initiative.
This time around, the Los Angeles LGBT Center's Art and Culinary Arts program is the charity of choice. The program, as noted on the Center's website, is "an intergenerational training program for LGBTQ youth experiencing homelessness and low-income LGBT seniors."
Based at the Center's commercial kitchen in the Anita May Rosenstein Campus, the program "engages youth, ages 18–24, to learn basic culinary skills alongside students from the Center's Senior Services programs." Graduates of the program top off their training by completing a 100-hour internship with local restaurants, catering companies, and food service businesses (SBS participant Gelato Festival is a current participant).
Segueing nicely into the notion of culinary art, SBS participants include Carerra Café (8251 Melrose Ave.), offering Shop Small lattes. Customers at Duff's Cake Mix (8302 Melrose Ave.) will get 10 percent off on purchases—and Frank's Chop Shop (8209 Melrose Ave.) delivers sweet and savory pastries to customers.
More info to follow on the SBS's participants (every last one of them, in fact)—but let's first circle back to the article's opening salvo, which posits SBS as a call to action far beyond Nov. 30.
"When we debriefed last year," says Morrill, of SBS 2018, "the feedback we got was, 'How can we maximize local shopping beyond just one day?' I think Small Business Saturday is an important day, but I also view it as an 'awareness day.' "
To build awareness, WHCC is positioning billboards outside the city limits, touting the virtues of West Hollywood merchants. Some SBS participants will continue with special perks and promotions for the duration of the holiday season, and shoppers can plead their case in the great "naught or nice" debate by appealing directly to not one, but two, variations of Santa, in his "Hunky" and "Rock and Roll" incarnations (seen, respectively, at the pickup lines for the Santa Monica Blvd. and Sunset Strip shuttles).
Morrill also mentions, and not just in passing, how WHCC intends to build upon broadening the very notion of what constitutes a small business.
"Over the years," Morrill says, "We started to realize the significance of the freelance, entrepreneur, and E-commerce market." Those elements will continue to be represented, when these new economy merchants partner with brick and mortar participants.
Long-term, WHCC is looking forward to presenting its West Hollywood Small Business Initiative. Two and a half years in the making, the document recommends, Morrill says, "ways to entice small, unique businesses to open here. We need to rethink how we look at zoning codes and fee structures." Although the Initiative focuses on retail, it also "takes a hard look at where the business environment is going," and asks how to nurture "the live/work environment, the home-based business."
For Nov. 30, however, brick and mortar is king, and coming out to put your cash where your choppers are is all important. Visit wehochamber.com/shopsmall for more info, including the full list of participants. See that list below to plan your route.
Atacama Home, B2V Salon, Block Party, The Bord Room Barber Shop, Candle Delirium, The, Chad Allen Method, Chroma Studio, Coco Queen, Conservatory, Custom Comfort Mattress, Dogpound, Drip Doctors, Employees Only, Fred Segal, Gelato Festival, The Gendarmerie, Grande Maison, Jaffa, Kitchen24, Miniluxe, My 12 Step Store, NARS, Pura Vita, Pleasure Chest, Pura Vita, The Real Real, RYU (Respect Your Universe), Shape House, Sunset Kids, Sutton, Tom Tom, Unplug Meditation, Urth Caffe, Vanity Girl Hollywood, Voda Spa, Weho Bistro, and Zen.
AIDS @40- "It's a Sin": Drama at the beginning of the AIDS crisis
The show, which features a largely LGBTQ cast, shines a light on a dark chapter that's been fading from memory.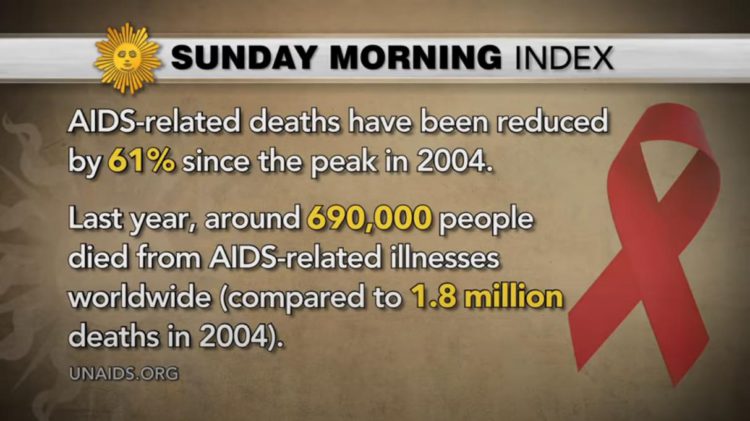 LONDON – CBS Sunday Morning reports on the acclaimed HBO Max series, "It's a Sin." Produced by the originator of the hit British series 'Queer As Folks,' "It's a Sin" tells the story of a group of gay men and their friends who live and love in London in the early 1980s, at the beginning of the HIV/AIDS crisis.
The show, which features a largely LGBTQ cast, shines a light on a dark chapter that's been fading from memory. CBS Correspondent Imtiaz Tyab talks with the show's producer-writer, Russell T. Davies, and with two of its stars: Neil Patrick Harris and Lydia West.
Digital platform joins with It Gets Better for Pride-themed content
The online world can be a scary place, and it can still be difficult to "find your people" there without a little help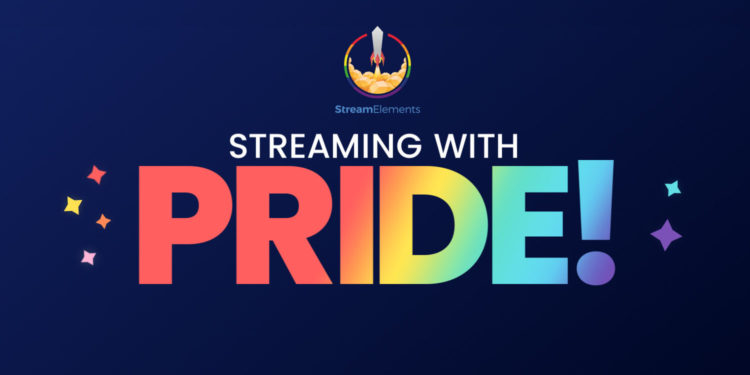 LOS ANGELES – The age of online communication has made it easier for LGBTQ+ people to connect with their community than ever before. This is especially valuable for young people, who don't feel safe being out in their real-life environment, or who are isolated, whether by geography or prevailing social attitudes, from larger LGBTQ+ populations. Yet the online world, just like the real one, can be a scary place, and it can still be difficult to "find your people" there without a little help.
That's why StreamElements, a platform which powers over 1.1 million digital content creators across Twitch, YouTube Live, and Facebook Gaming, is stepping up to provide assistance. The company is partnering with the It Gets Better Project for a new campaign that aims to help create safer and more inclusive LGBTQ spaces online, providing support for the community during Pride Month and beyond.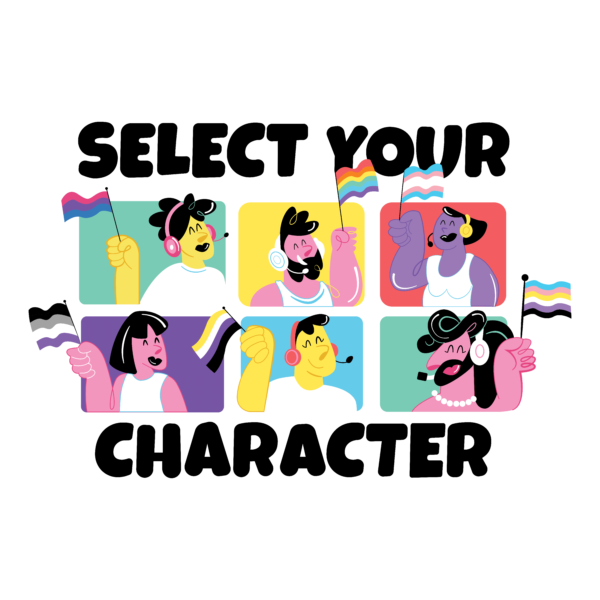 As part of the campaign, StreamElements is:
Donating $25,000 to the It Gets Better Project and 100% of the proceeds from Prime-themed merchandise. It Gets Better, of course, is a nonprofit organization that leverages the power of media to reach and provide critical support and hope to LGBTQ+ young people around the world.
Collaborating with and commissioning graphics from LGBTQ+ artists Jaime Hayde and Andrea Marroquín, which will be used on special merchandise items for charity and shared with the broader streaming community for use in their individual merch stores.
Creating special overlays and alerts that feature the Pride-themed art for livestreamers to use on their channels. This "SuperTheme" can be used at various stages of a livestreamed broadcast and incorporates art from Hayde.
Spotlighting LGBTQ+ creators throughout the month via its social media channels, highlighting their work and including videos where they will share their journey and comment on what Pride means to them.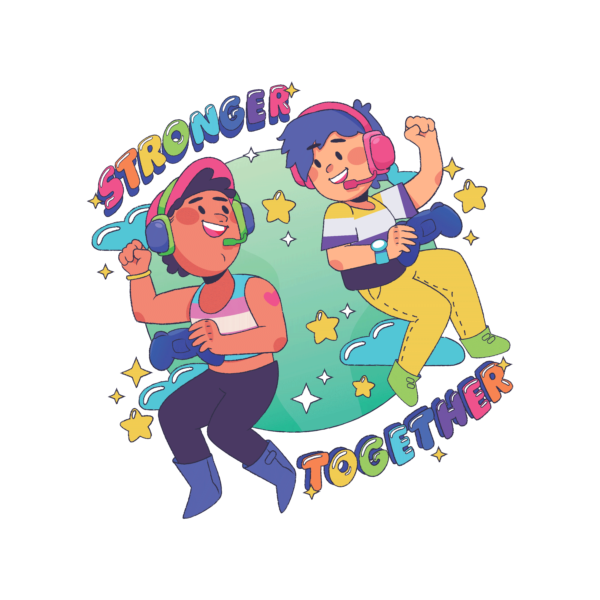 The initiative was spearheaded Sean Horvath, CRO of StreamElements and a proud member of the LGBTQ+ community, who says, "Pride has always been an important part of my life. Seeing StreamElements partner with LGBTQ+ content creators and the highly impactful Its Gets Better Project to drive social change is a significant milestone, especially for myself and many other members of our staff who are part of the community we're celebrating. Our goal with this campaign is to not only shine a light on all the amazing things Pride represents, but to continue our previous commitment to supporting diversity by ensuring the efforts we put forward are prominent year-round."
You can find out more at the StreamElements website.
Out track star heads to Tokyo as video of her hugging her Gran goes viral
Her moment of victory and celebration with her Gran was caught on video and later shared thousands of times on Twitter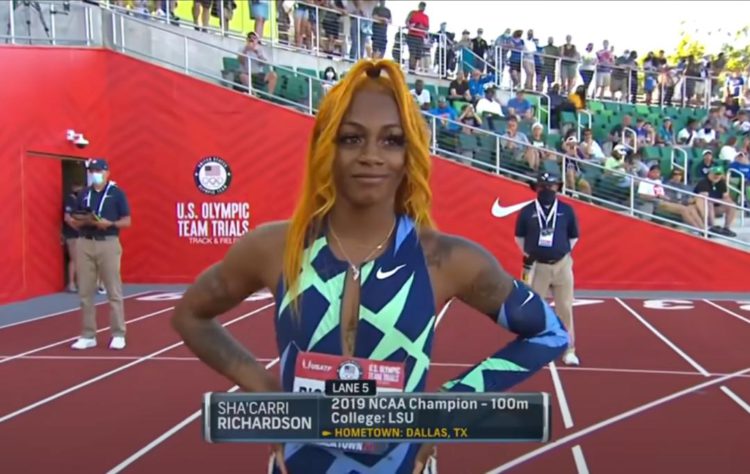 EUGENE, Or. – A 21-year-old out female sprinter is headed to the summer Olympic games in Tokyo after winning the 100-meter heat and securing a coveted spot as part of the U.S. women's team in the Olympic trials that were held at the newly renovated Hayward Field at the University of Oregon in Eugene this past weekend.
Sha'Carri Richardson, a former Louisiana State University (LSU) sprinter put on an amazing run, afterwards telling NBC News Sports that her biological mother died just a week before the qualifying Olympic trials. Richardson, who celebrated her win by running up the Hayward Field stairs to hug her grandmother, says that family means everything.
"My family has kept me grounded," Richardson said. "This year has been crazy for me. Going from just last week losing my biological mother passed away and still choosing to pursue my dream, still coming out here and still trying to make the family that I still have on this earth proud."
Her moment of victory and celebration with her Gran was caught on video and later shared thousands of times on Twitter including by Deputy White House Press Secretary Karine Jean-Pierre.
There's nothing like the love of a grandmother. Beautiful ❤️

21 year old Sha'Carri Richardson embraces her grandmother after qualifying for her first Olympic Games.
pic.twitter.com/Rf65ZiTmx4

— Karine Jean-Pierre (@K_JeanPierre) June 22, 2021
The sprinter also took time to thank her girlfriend who she had said inspires her, and also picked out her hair color. "My girlfriend actually picked my [hair] color," Richardson said. "She said it like spoke to her, the fact that it was just so loud and vibrant, and that's who I am."
WATCH: