WeHo widens its Small Business Saturday horizons
Locals to rally in support of mom-and-pop businesses
The Nov. 30 Small Business Saturday event, done the West Hollywood way, is as much a date-specific destination event as it is a way to woo shoe-leather shoppers to brick and mortar businesses time and time again—and this time around, sweet deals, swag, and celebs beckon you to start the holiday shopping season by standing in solidarity with a favorite local merchant, or making a first-time transaction at a new discovery.
That call to action was first made a decade ago, when American Express conceived Small Business Saturday (SBS) as a next-day follow-up to Black Friday. Focused on the notion of making "a big impact in your community," SBS sees locals rally in support of mom-and-pop businesses (or, for those lucky 10 percenters, pop-and-pops and mom-and-moms).
Locally, the West Hollywood Chamber of Commerce (WHCC) has been on board since year one, says WHCC President/CEO Genevieve Morrill. That first time around, she recalls, "We just bounced off the platform that AmEx provided," which gifted swag to participating businesses. WHCC provided helium tanks to local participating stores, with which to breath life into those AmEx-supplied, SBS logo-emblazed balloons.
"Then, the next year," Morrill recalls, "we set up some hubs in different locations on the street, that would have Shop Small bags to give out." In the coming years, they added a celebrity element, with longtime WHCC member Steve Valentine, of Valentine Group Public Relations, often called upon to use his connections to bring some star power to SBS. Bruce Vilanch, a Valentine "get" and a past participant, will be back this year. "Steve has those relationships," notes Morrill. "And Bruce is a natural fit for us. People like him, and Leslie Jordan, are so specific to West Hollywood. We like to use our locals."
You'll find those local known names at four locations along the WeHo SBS route.
From 12-1 p.m., KTLA 5's Emmy-winning Wendy Burch brings some journalistic flavor to Gelato Festival (8906 Melrose Ave.). Joined by her son, Brady, Burch and Gelato Festival's master chefs will generate some artisanal flavors from the Festival's classroom kitchen. Those flavors, including the intriguingly named Blueberry Basil, will be on sale for the day, while supplies last.
From 1:30-2:30 p.m., trainer's gym Dogpound (627 N Robertson Blvd.) welcomes NBC4 award-winning anchor Robert Kovacik, who will sweat it out in one of the fitness classes. And no joke: Broadway star, Emmy-winning writer and Renaissance funnyman Bruce Vilanch will be good for a killer zinger or two (dozen), when, from 2:30-3:30 p.m., he presides over the modeling of "lift-tech" men's underwear, at Rounderbum (802 N San Vincente Blvd.).
Golden Globe-winning actress Elizabeth Rohm, co-owner of RYU (Respect Your Universe), gives you a sneak peek at their spring 2020 collection. The event, 4-5 p.m., pulls double duty: It's also the debut opening of their LA location (945 N Fairfax Ave.).
Giving back is the primary concern of WeHo SBS's charitable component, which sees local participants earmarking a percentage of their Nov. 30 profits to a worthy cause. That effort has raised over $20,000 over the years, with past recipients including The Foundation for The AIDS Monument and the City of West Hollywood Homeless Initiative.
This time around, the Los Angeles LGBT Center's Art and Culinary Arts program is the charity of choice. The program, as noted on the Center's website, is "an intergenerational training program for LGBTQ youth experiencing homelessness and low-income LGBT seniors."
Based at the Center's commercial kitchen in the Anita May Rosenstein Campus, the program "engages youth, ages 18–24, to learn basic culinary skills alongside students from the Center's Senior Services programs." Graduates of the program top off their training by completing a 100-hour internship with local restaurants, catering companies, and food service businesses (SBS participant Gelato Festival is a current participant).
Segueing nicely into the notion of culinary art, SBS participants include Carerra Café (8251 Melrose Ave.), offering Shop Small lattes. Customers at Duff's Cake Mix (8302 Melrose Ave.) will get 10 percent off on purchases—and Frank's Chop Shop (8209 Melrose Ave.) delivers sweet and savory pastries to customers.
More info to follow on the SBS's participants (every last one of them, in fact)—but let's first circle back to the article's opening salvo, which posits SBS as a call to action far beyond Nov. 30.
"When we debriefed last year," says Morrill, of SBS 2018, "the feedback we got was, 'How can we maximize local shopping beyond just one day?' I think Small Business Saturday is an important day, but I also view it as an 'awareness day.' "
To build awareness, WHCC is positioning billboards outside the city limits, touting the virtues of West Hollywood merchants. Some SBS participants will continue with special perks and promotions for the duration of the holiday season, and shoppers can plead their case in the great "naught or nice" debate by appealing directly to not one, but two, variations of Santa, in his "Hunky" and "Rock and Roll" incarnations (seen, respectively, at the pickup lines for the Santa Monica Blvd. and Sunset Strip shuttles).
Morrill also mentions, and not just in passing, how WHCC intends to build upon broadening the very notion of what constitutes a small business.
"Over the years," Morrill says, "We started to realize the significance of the freelance, entrepreneur, and E-commerce market." Those elements will continue to be represented, when these new economy merchants partner with brick and mortar participants.
Long-term, WHCC is looking forward to presenting its West Hollywood Small Business Initiative. Two and a half years in the making, the document recommends, Morrill says, "ways to entice small, unique businesses to open here. We need to rethink how we look at zoning codes and fee structures." Although the Initiative focuses on retail, it also "takes a hard look at where the business environment is going," and asks how to nurture "the live/work environment, the home-based business."
For Nov. 30, however, brick and mortar is king, and coming out to put your cash where your choppers are is all important. Visit wehochamber.com/shopsmall for more info, including the full list of participants. See that list below to plan your route.
Atacama Home, B2V Salon, Block Party, The Bord Room Barber Shop, Candle Delirium, The, Chad Allen Method, Chroma Studio, Coco Queen, Conservatory, Custom Comfort Mattress, Dogpound, Drip Doctors, Employees Only, Fred Segal, Gelato Festival, The Gendarmerie, Grande Maison, Jaffa, Kitchen24, Miniluxe, My 12 Step Store, NARS, Pura Vita, Pleasure Chest, Pura Vita, The Real Real, RYU (Respect Your Universe), Shape House, Sunset Kids, Sutton, Tom Tom, Unplug Meditation, Urth Caffe, Vanity Girl Hollywood, Voda Spa, Weho Bistro, and Zen.
Will Alaska topple Mariah Carey's "Christmas Queen" crown?
As she graces America's stages with her newest contribution to Christmas culture, is Alaska threatening to topple Carey? Unlikely…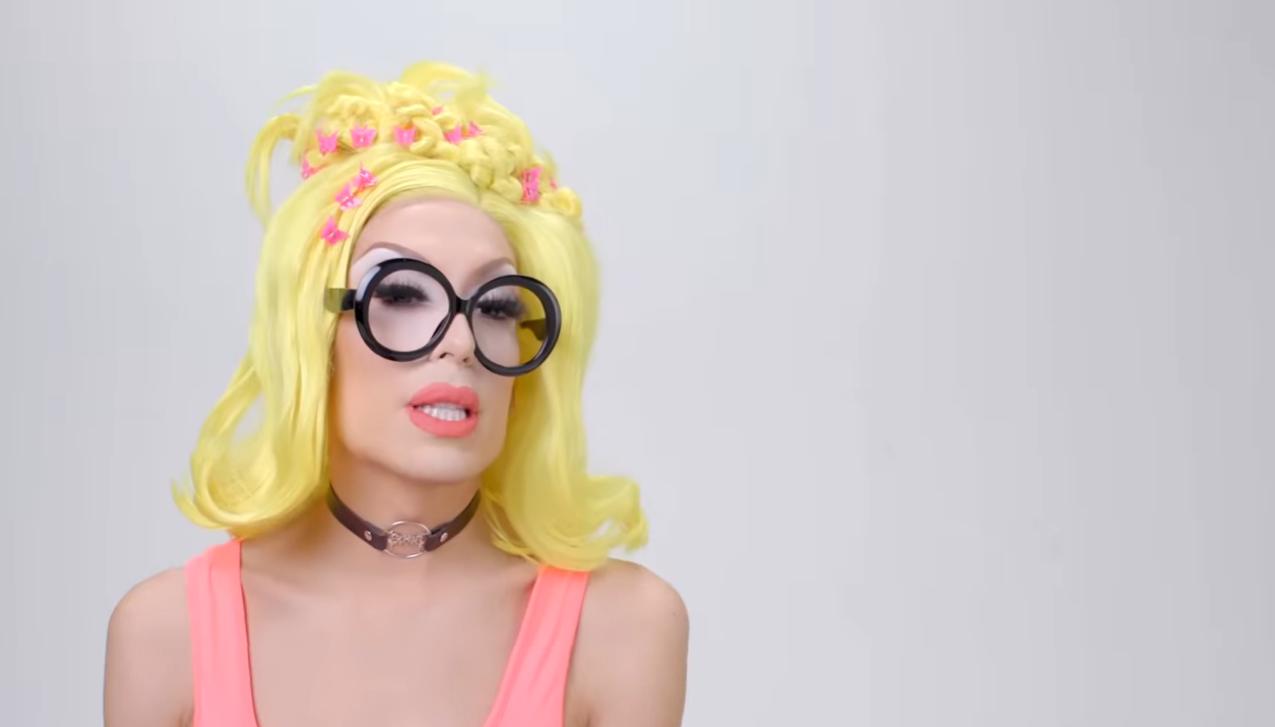 HOLLYWOOD – If RuPaul, giving out crowns the way he does across Drag Race franchises, ran Christmas — Mariah Carey would be demanding to be crowned its queen. Carey was rejected in 2022 trying to trademark the title, and other stars like Darlene Love, were all for the defeat.
One queen who did not enter the fray, but now could, is RuPaul's own classic diva and All Star crown-holder, Alaska.
Alaska launches her "It's Beginning to Look a Lot Like ALASKA" Christmas show today. Opening at the Neptune in Seattle Washington, she hits San Francisco on December 10th at Bimbo's 365. Other stops on the tour include New York (December 14th), Pittsburgh (December 17th), and delivers her to her family's doorsteps just before Christmas in Erie, PA on December 23rd.
"My mom said, 'It's not going to just be Christmas music, is it??', No. My best friend Jeremy plays the piano in the show and we have been doing Christmas cabarets for years. Our goal is to do as little Christmas music as possible in them. It's a chance to sing songs that we love and songs we have always wanted to do. There is a drop of Christmas music, just enough to call it 'a Christmas show'," she tells me on a recent episode of Rated LGBT Radio.
With many million followers across various social media platforms, Alaska is one of the top tier of famous drag queens. With the RuPaul All Stars' crown to her credit, her brand is loved and adored. The public first fell for her on the fifth season of "RuPaul's Drag Race," where she finished in the final 3 before returning and taking the aforementioned crown as winner of season two of "RuPaul's Drag Race All Stars."
She has released four chart-topping studio albums, "Anus," "Poundcake," "Vagina" and "Red 4 Filth." With several acting credits and awards, Alaska has also released a young adult novel titled "Alaska Thunderfun and the Inner Space Odyssey," plus released her memoir "My Name's Yours, What's Alaska?: A Memoir" She has toured the globe spreading her otherworldly message of love, kindness and gender non-conformity. Alaska also co-hosts the wildly popular Race Chaser podcast with Willam and co-created the Drag Queen of the Year Pageant Competition Award Contest Competition. She debuted a new live stage show in the fall of 2022 called DRAG: The Musical. She is the face of one of six featured flavors with SERV Vodka. Her latest foray finds her in the world of smells with her "Red For Filth" fragrance.
"When I started drag, it was not a viable career choice, like it is now, it was underground—this kind of strange thing that not many people knew existed, and if they did, they did not understand anything about it. There weren't many eyes on it from the mainstream culture. Now that there is, I guess we get our turn to be a distraction so the government can not do anything about important issues," she says.
When she first started dabbling in drag, her family was supportive, but not quite sure exactly they were supporting. Alaska describes her mother as being "protective", and not wanting her to be subject to ridicule. "It took my family a while to understand. That was pre-Drag Race. There was no information as to what being a drag queen even was. Now my family loves it and comes to every show."
Alaska is famous for her laissez faire stage presence, but the cover hides some anxiety. "I always get nervous when I go on stage. I am not exuding confidence; I am just doing the thing," she confesses.
Doing the thing, she is. As she graces America's stages with her newest contribution to Christmas culture, is Alaska threatening to topple Carey as the top Christmas diva? Unlikely.
But it will be a damned hoot to watch her try.
Complete tour dates:
December:
8th: Portland, OR @ Aladdin Theater
10th: San Francisco, CA @ Bimbo's 365
12th: Montreal, QC @ Le National
14th: New York, NY @ Town Hall
15th: Toronto, ON @ Phoenix Concert Hall
16th: Boston, MA @ Big Night Live
17th: Pittsburgh, PA @ Carnegie of Homestead Music Hall
21st: Chicago, IL @ House of Blues
23rd: Erie, PA @ Erie Playhouse – 2 Shows
29th: Vancouver, BC @ The Vogue
30th: Seattle, WA @ Neptune
******************************************************************************************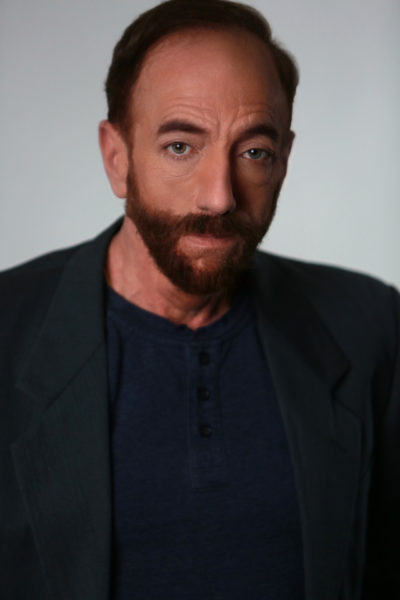 Rob Watson is the host of the popular Hollywood-based radio/podcast show RATED LGBT RADIO.
He is an established LGBTQ columnist and blogger having written for many top online publications including The Los Angeles Blade, The Washington Blade, Parents Magazine, the Huffington Post, LGBTQ Nation, Gay Star News, the New Civil Rights Movement, and more.
He served as Executive Editor for The Good Man Project, has appeared on MSNBC and been quoted in Business Week and Forbes Magazine.
He is CEO of Watson Writes, a marketing communications agency, and can be reached at [email protected]