Rep. Duncan Hunter pleads guilty to one count of corruption, talks Trump 'code'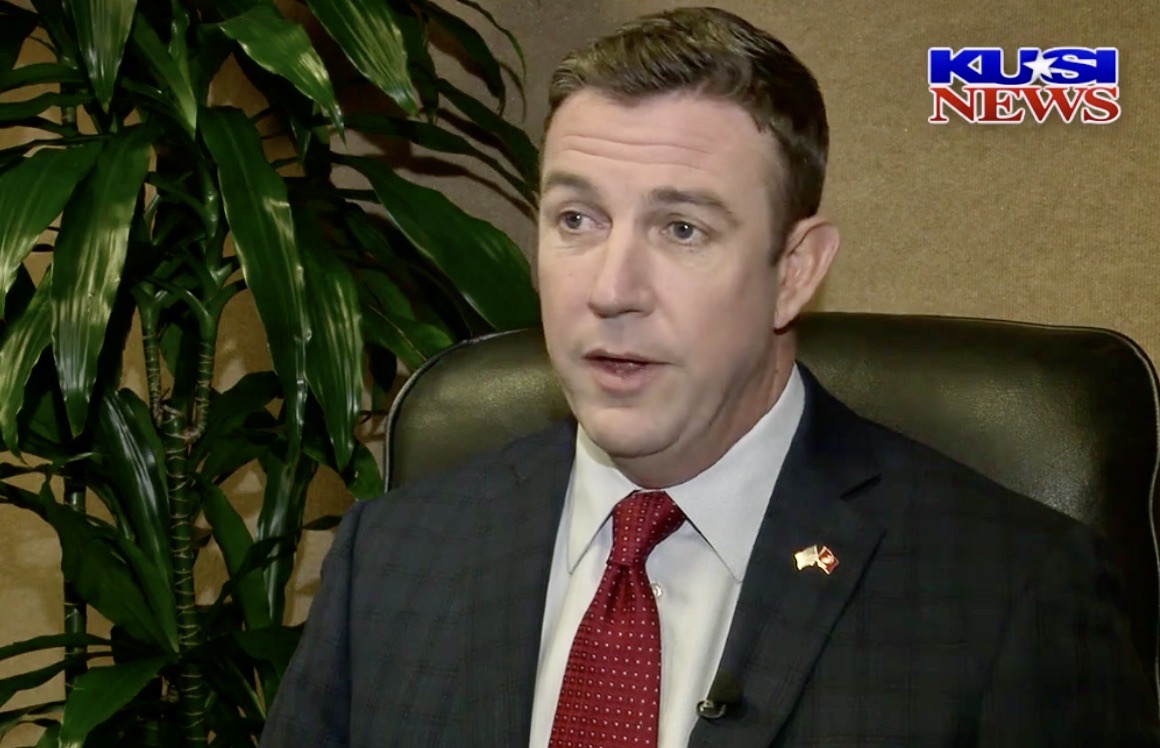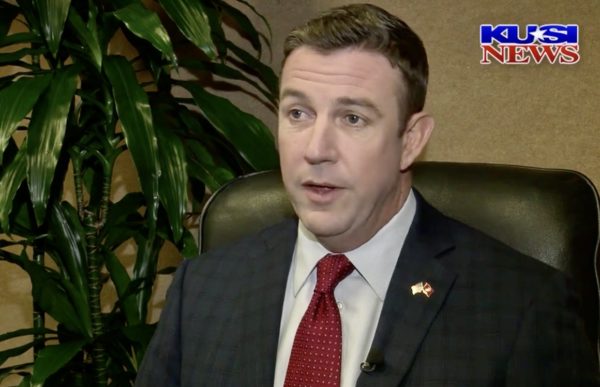 The 39 year-long anti-LGBTQ control of California's 50th Congressional District may be coming to an end. On Tuesday, indicted Republican Rep. Duncan Hunter Jr. will plead guilty to one count of misusing campaign funds to avoid a criminal trial on numerous corruption charges that was set to begin Jan. 22, 2020. He is changing his plea to avoid the embarrassment a court trial would foist on his three kids, he told San Diego TV station KUSI.
Hunter succeeded his father in that congressional seat, reigning for 39 years. He was re-elected in 2018, despite being federally indicted for misuse of campaign funds for a range of personal expenses — for which he blamed his wife, who was in charge of the campaign funds. It's doubtful she paid expenses related to Hunter's mistresses, however. Nonetheless, during the KUSI interview he said he hopes the judge will not send his wife to jail.
Though he didn't actually come out and say he was halting his re-election bid, Hunter said his staff will remain to facilitate a smooth transition to the next office holder, who he hoped would be a Republican to support President Trump. Gay Republican radio talk show host Carl DeMaio, former Congressmember Darrell Issa, and State Sen. Brian Jones are vying for the now open seat, as is Democratic businessman Ammar Campa-Najjar, who narrowly lost to Hunter in 2018.
The interview takes an interesting turn when the reporter asks Hunter what's next for him. Hunter used code to talk to Trump, saying he, too, will defend "war fighters" such as Navy SEAL Chief Petty Officer Eddie Gallagher who was turned in by his SEAL team after stabbing a scrawny ISIS fighter, then posing with the corpse. Trump's intervention in the discipline ordered by the Navy chain of command resulted in the resignation of the Sec. of the Navy and turmoil at the Pentagon.
Here's how the New York Times described the incident at the heart of the issue:
He was limp and dusty from an explosion, conscious but barely. A far cry from the fierce, masked Islamic State fighters who once seized vast swaths of Iraq and Syria, the captive was a scraggly teenager in a tank top with limbs so thin that his watch slid easily off his wrist.

Chief Petty Officer Edward Gallagher and other Navy SEALs gave the young captive medical aid that day in Iraq in 2017, sedating him and cutting an airway in his throat to help him breathe. Then, without warning, according to colleagues, Chief Gallagher pulled a small hunting knife from a sheath and stabbed the sedated captive in the neck.

The same Chief Gallagher who later posed for a photograph holding the dead captive up by the hair has now been celebrated on the campaign trail by President Trump, who upended the military code of justice to protect him from the punishment resulting from the episode. Prodded by Fox News, Mr. Trump has made Chief Gallagher a cause célèbre, trumpeting him as an argument for his re-election.
Hunter came to Gallagher's defense, which the Chief Petty officer's brother lauded in an op-ed in the San Diego Union-Tribune, comparing Hunter's legal troubles with those faced by his brother.
"Congressman Hunter's support for Ed is incredibly revealing not only of his own character, but also of the government's case against him. I know it may seem bad. The media headlines are dramatic and the charges sensational," Sean Gallagher wrote on Oct. 24. "But let me remind you it was the same against Ed. During those dark days of his unjust imprisonment, Eddie stood accused of the most ludicrous acts. People believed the headlines, and Eddie's wife Andrea and I tried desperately to defend him in public but often felt like we were screaming at the wind."
And so began Hunter's myth-making and his "war fighters" appeal to Trump, as if seeking a pardon.
"I chose to go to war after Sept. 11, 2001 for my nation and my family. In the end, after my third tour, I realized I was fighting for the men next to me," Hunter said in the interview. "It's my proudest accomplishment in Congress that I've been able to help our war fighters that have been wrongly prosecuted and incarcerated – keeping them out of jail. That's the thing I think is most important to me and I'm going to keep working that going forward."
Lest the LGBTQ community forget, Hunter helped instigate the transgender military ban and in a July 26, 2017 statement, praised Trump for its implementation.
"The President's decision was the absolute right decision," said Hunter, a member of the House Armed Services Committee until he was stripped of committee assignments after his indictment. "National security should trump social experimentation, always.  It's about time that a decision is made to restore the warrior culture and allow the U.S. military to get back to business."
Instagram lets Gays against Groomers spread harmful rhetoric
Many of the group's posts violate Instagram's policies against hate speech, harassment, and misinformation, but has gone largely unchecked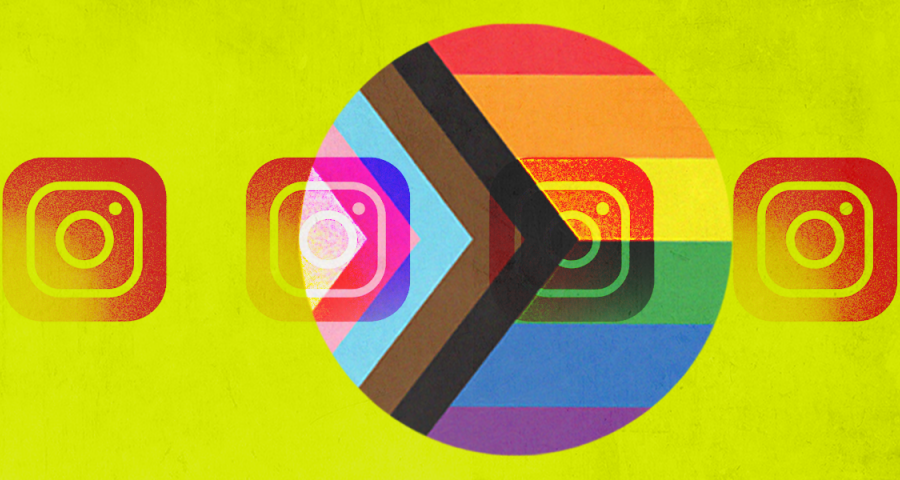 By Camden Carter | WASHINGTON – Meta has allowed anti-LGBTQ group Gays Against Groomers — which falsely frames itself as a grassroots coalition that wants to protect children, but is actually composed of experienced right-wing grifters — to push false narratives about LGBTQ people on its platforms, particularly Instagram. 
Facebook, Instagram, and Threads are some of the few mainstream platforms that have not banned Gays Against Groomers, even though the group seems to have repeatedly violated the platforms' policies, including by repeatedly promoting the anti-LGBTQ "groomer" slur, claiming trans people have mental and moral deficiencies, and spreading misinformation that's been debunked by third-party fact-checkers.
Instagram, in particular, has a history of failing to moderate harmful accounts despite Meta's anti-hate speech and harassment policies. Attacks have often targeted LGBTQ people, whom Meta has repeatedly claimed it is committed to supporting.
Gays Against Groomers maintains Facebook, Instagram, and Threads accounts, but it has been banned or suspended from other platforms:
Meta's policies prohibit users from targeting LGBTQ people with hate speech (including "groomer") and harassment, and it promises to label misinformation:
Meta's policies prohibit users from targeting LGBTQ people with hate speech (including "groomer") and harassment, and it promises to label misinformation:
On Instagram, Gays Against Groomers has repeatedly referred to LGBTQ people as "groomers":
On Instagram, Gays Against Groomers has repeatedly targeted trans people with claims of mental deficiencies:
Gays Against Groomers has repeatedly spread misinformation about gender-affirming care on Instagram, including falsely claiming that it is a form of mutilation or pedophilia:
On Instagram, Gays Against Groomers has repeatedly accused LGBTQ people of having moral deficiencies, including by pushing the right-wing myth that LGBTQ people are embracing pedophilia:
Recycled claims that that LGBTQ people are embracing pedophilia have also been thoroughly debunked, yet Gays Against Groomers has repeatedly pushed this narrative on Instagram:
Gays Against Groomers has also targeted LGBTQ people on Meta's other platforms, Facebook and Threads:
Related:
Grifter Gays: How conspiracy theorists and right-wing operatives created Gays Against Groomers
Instagram is letting accounts promoting hate speech go unchecked
Right-wing LGBTQ influencers switch teams as homophobic video shared by DeSantis campaign draws widespread condemnation
************************************************************************************
The preceding article & research study was previously published by Media Matters for America and is republished with permission.