December 11, 2019 at 4:09 pm PST | by Brody Levesque
Advocate and Out Magazine Editors-In-Chief depart amid turmoil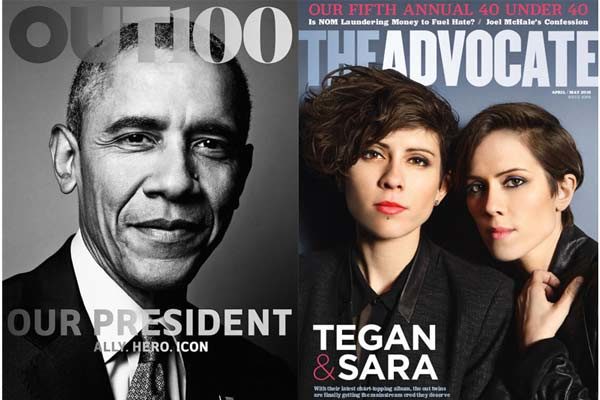 The abrupt departure of Out Magazine's Editor-In-Chief Phillip Picardi Wednesday, which he announced via his Twitter page, was followed by a disclosure from sources speaking to the Los Angeles Blade Wednesday that more senior staff at Pride Media which owns Out and The Advocate magazines were also departing. This is including both The Advocate's Editor-In-Chief Zack Stafford and the CEO of Pride Media, Orlando Reece.
"Today marks my last day at @outmagazine, just one year after I started. This journey has been shorter and more complex than I hoped, but it has been an honor to helm this title, and a deeper honor to lead such an incredibly talented team of LGBTQ+ people," Picardi wrote. "Each of us on the team for the Out relaunch firmly believes that LGBTQ+ media deserves the best. So, that's what we gave you: Our best. We did all that we could with what we had, and I think—more often than not—we made magic," he added.
Picardi in the continuous tweet thread also paid tribute to his production staff, photographers, editorial staff, reporters, of Out magazine for their work.
A source at Pride Media told the Los Angeles Blade that there was no advance warning;
"We had a short meeting this morning, (Wednesday) but we are mostly finding out about this from texts from coworkers, twitter, and yeah media inquires like yours. We're all just, waiting."
This is a developing story