Chris Frederick steps down as Exec Director of NYC Pride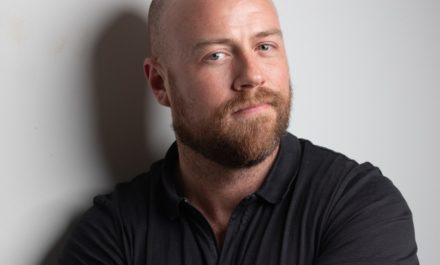 Chris Frederick, the Executive Director of NYC Pride, has stepped down from his post to accept a position with Out Leadership.
Out Leadership, the only business organization working globally to promote LGBT+ equality, has hired Frederick as their new Global Head of Events. According to Advertising Industry News Wire, he is the first of 5 strategic hires the organization has made.
Frederick spent eight years as Executive Director of NYC Pride, building it from a relatively modest metropolitan event to this year's massive World Pride celebration over the course of his tenure.
In the official release from Out Leadership, he says:
"Hi All,
10 years ago I set out to remake the Pride experience in New York City. As New York was the epicenter of the gay rights movement, it deserved a world-class experience that could inspire generations, amplify the voices of the less fortunate, and pay homage to our remarkable history. It was so incredibly important to create something that people from around the world could experience and take back to emulate in areas that lack basic LGBTQ+ rights.
When I started with the organization our annual budget hovered between $800 – $900k and in 2019 we reached an operating budget of $13 million dollars. We were able to grow our grants given to other small LGBTQ nonprofits to over $300,000 annually. We were able to grow Dance on the Pier, now Pride Island, into a world-class event with artists like Madonna, Cher, Ariana Grande, Kylie Minogue, Lizzo, and more. We increased our programs from five events in 2009 to 25+ events in 2019. We successfully pulled off the largest LGBTQ event in history and the first WorldPride in the United States with over 5 million in attendance.
A lot can change over a decade. The political landscape is vastly different. Our community's needs have evolved. The Pride experience around the globe has grown tremendously. However, I'm ready for the next chapter in my career. As a result, I will be stepping down from my role as Executive Director of NYC Pride. I've accepted an exciting new role as the Managing Director of Global Events for Out Leadership and my last day will be Friday, December 6th.
Out Leadership is the preeminent global business network driving LGBTQ advocacy and leadership development within the workplace. They do this by creating global events that help like-minded leaders convene, develop diverse talent, advocate for issues affecting LGBTQ professionals, and develop research and data driven content for businesses to provide a more meaningful understanding of our community.
As I wrap up these last ten years at NYC Pride, I want to thank my husband, family, friends and all of you for your support over the years. Thank you to all of the staff for being rockstars and your tireless work every single year. Thank you to the Executive Board for believing in my vision. The true partnership and friendship I found in our long running Co-Chairs, Maryanne and David, was something I'll never forget. Of course, thank you to the volunteers for helping to make Pride simply remarkable. We couldn't have become what we've become without you.
To say this job was a dream job was an understatement yet I'm excited for this next chapter. A new dream job awaits with new challenges, reimagined goals, and a fresh outlook on how to move our community forward. Thank you to everyone for coming along with me on this incredible journey and I hope you join me in this new opportunity where we will be impacting LGBTQ rights globally."
LA County Parks Winter Wonderland returns
Snow Days, Sled Rides, Toy Giveaways, Craft Villages, Teen Zone and More!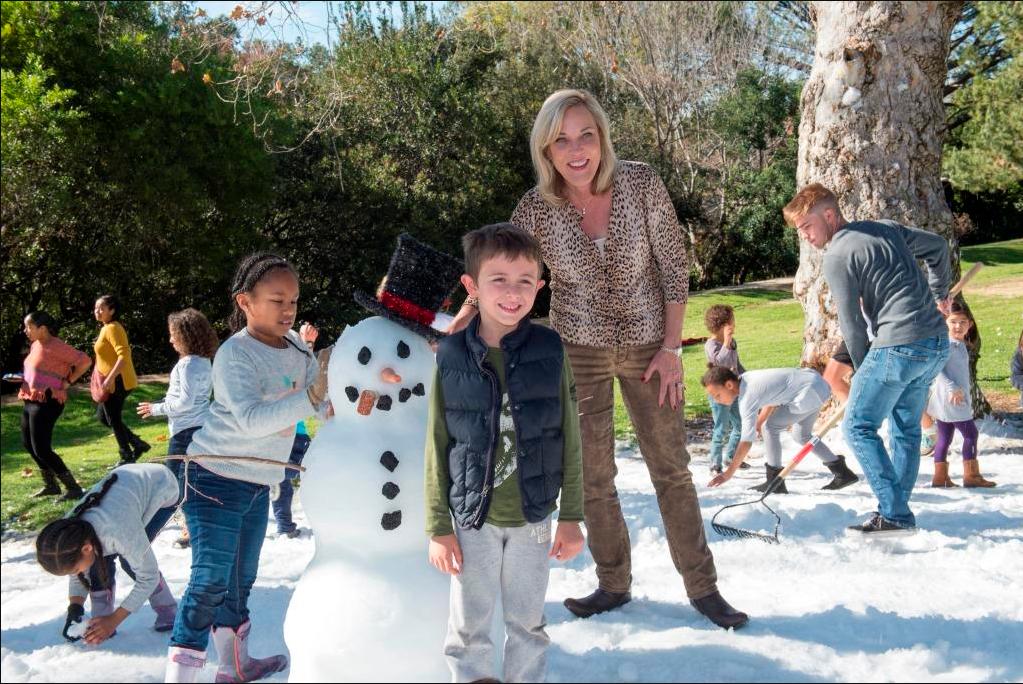 LOS ANGELES – It's Park Time L.A. County! Parks After Dark returns with an enchanting Winter Wonderland experience that will bring holiday cheer and 40 to 80 tons of snow to 34 L.A. County Parks in the month of December.
This holiday action packed celebration is for the entire family and is bigger and better than ever before, with more snow, more toys, more craft activities and more fun! All for free!
Parks After Dark Snow Patrol teams, staffed by passionate and dedicated Parks & Recreation personnel, are ready to transform local parks into wintry paradises complete with sled runs, photo opportunities, snack stations, holiday treats and a craft village where children can decorate their own holiday stocking! Families should plan to arrive early at their local park for a toy giveaway for ages 0-17, while supplies last.
New this year to the Winter Wonderland experience is a Teen Zone where young adults can enjoy their own space to hang out with their friends, create and design art, listen to music, silkscreen holiday shirts and make their own personalized Santa hat!
Also beginning this year, selected parks will double their fun with Mega Snow days, which will bring up to 80 tons of snow to Earvin "Magic" Johnson Park, Val Verde Park, Belvedere Park, El Cariso Park, Loma Alta Park, Ted Watkins Park, Roosevelt Park and Valleydale Park.
The L.A. County Parks Winter Wonderland is possible thanks to the generosity of Los Angeles Department of Social Services, Los Angeles County Department of Parks and Recreation, and the L.A. County Probation Department.
"Parks After Dark brings family, friends, neighbors and community together in their local park," County of Los Angeles Department of Parks and Recreation (DPR) Director Norma Edith García-González said. "The Winter Wonderland experience will provide youth and families a memorable snow day experience and much more to celebrate the joy of the holiday season. I am grateful to DPR Staff for all their work to bring 40 to 80 tons of snow to 34 parks this holiday season!"
Parks After Dark, launched in 2010, has proven to be a successful prevention and intervention program that provides multiple benefits to vulnerable communities, decreasing violence and crime, and increasing social cohesion and community well-being. In 2018, Parks After Dark was recognized by the National Recreation and Park Association, which presented L.A. County Parks and Recreation with is Best in Innovation award.
For more information on Parks After Dark Winter Wonderland, visit https://parks.lacounty.gov/winterpad
Locations, dates, and times for Parks After Dark Winter Wonderland are listed below:
Friday, Dec. 2
Col. Leon H. Washington Park – 8908 S. Maie Ave., Los Angeles (4-8 p.m.)
Mary M. Bethune Park – 1244 E. 61st St., Los Angeles – (4-8 p.m.)
Charter Oak Park – 20261 E. Covina Blvd., Covina – (4-8 p.m.)
Pamela County Park – 2236 Goodall Ave., Duarte – (4-8 p.m.)
Saturday, Dec. 3
Eugene A. Obregon Park – 4021 E. First St., Los Angeles – (12-4 p.m.)
City Terrace Park – 1126 N. Hazard Ave., East Los Angeles – (4-8 p.m.)
Earvin "Magic" Johnson Park – 905 E. El Segundo Blvd., Los Angeles (12-4 p.m.) (Mega Snow)
George Washington Carver Park – 1400 E. 118th St., Los Angeles – (4-8 p.m.)
Val Verde Community Regional Park – 30300 W. Arlington Rd., Val Verde
(12-4 p.m.) (Mega Snow)
Belvedere Community Regional Park – 4914 E. Cesar Chavez Ave., Los Angeles
(4-8 p.m.) (Mega Snow)
Friday, Dec. 9
Adventure Park – 10130 S. Gunn Ave., Whittier – (4-8 p.m.)
Sorenson Park – 11419 Rose Hedge Dr., Whittier – (4-8 p.m.)
Saybrook Park – 6250 E. Northside Dr., East Los Angeles – (4-8 p.m.)
Jesse Owens Community Regional Park – 9651 S. Western Ave., Los Angeles –
(4-8 p.m.)
Saturday, Dec. 10
El Cariso Community Regional Park – 13100 Hubbard St., Sylmar – (12-4 p.m.) (Mega Snow)
Loma Alta Park – 3330 N. Lincoln Ave., Altadena – (4-8 p.m.)
Helen Keller Park – 12521 S. Vermont Ave., Los Angeles – (12-4 p.m.)
Athens Park – 12603 S. Broadway, Los Angeles – (4-8 p.m.)
San Angelo Park – 245 S. San Angelo Ave., La Puente – (12-4 p.m.)
Bassett Park – 510 N. Vineland Ave., La Puente – (4-8 p.m.)
East Rancho Dominguez Park – 15116 S. Atlantic Ave., Compton – (12-4 p.m.)
Ted Watkins Memorial Park – 1335 E. 103rd St., Los Angeles – (4-8 p.m.)
(Mega Snow)
George Lane Park – 5520 W Ave L-8, Quartz Hill (4-8 p.m.)
Friday, Dec. 16
Ruben F. Salazar Park – 3864 Whittier Blvd., Los Angeles (4-8 p.m.)
William Steinmetz Park – 1545 S, Stimson Ave., Hacienda Heights – (4-8 p.m.)
Amigo Park – 5700 S. Juarez Ave., Whittier – (4-8 p.m.)
Amelia Mayberry Park – 13201 E. Meyer Rd., Whittier – (4-8 p.m.)
Saturday, Dec. 17
Stephen Sorenson Park – 16801 E. Avenue P, Lake Los Angeles (12-4 p.m.)
(Mega Snow)
Jackie Robinson Park – 8773 E. Avenue R, Littlerock – (4-8 p.m.)
Mona Park – 2291 E. 121st St., Compton (12-4 p.m.
Franklin D. Roosevelt Park – 7600 Graham Ave., Los Angeles – (4-8 p.m.)
(Mega Snow)
Rimgrove Park – 747 N. Rimgrove Dr., La Puente – (12-4 p.m.)
Allen J. Martin Park – 14830 E. Giordano St., La Puente – (4-8 p.m.)
Valleydale Park – 5525 N. Lark Ellen Ave., Azusa – (4-8 p.m.) (Mega Snow)