Our country must live in us
Rebuilding together against lies and madness
I know it's time for holiday cheer when my building's lobby is festooned with fake Christmas presents. Fortunately, nearby collection bins for coats and non-perishable food show the real spirit of giving.
We are beset, however, by counterfeits. A Russian asset poses as an American patriot. Republicans vilify Stanford law professor Pamela Karlan for a punning reference to Barron Trump as if she had roasted and eaten him like the witch in a folktale, despite their own history of gleeful attacks on teens from Chelsea Clinton to Greta Thunberg. Former Speaker Newt Gingrich laments, "On the eve of Christmas it is really sad to see the dishonesty and the partisanship," referring to Democrats, amazingly enough, considering that he himself impeached Bill Clinton six days before Christmas.
Think of Donald Trump as a meaner, duller, and less competent version of Eddie Murphy's Billy Ray Valentine in the 1983 film Trading Places, who is caught up in a wager between plutocrats over what will happen if they replace the managing director of their brokerage firm with a street hustler. In our case, the wagerer is Vladimir Putin, who helped dupe American voters into replacing a thoughtful and decent president with a mobbed-up developer to see if he could turn a republic into a third-rate crime syndicate.
So far, Trump's biggest hustle has been remarkably successful: he vandalizes our country by exploiting race- and class-based resentments to profiteer while posing as a reformer.
Everyone is onto him except his diehard supporters. Last week, he made himself a laughingstock at the NATO meeting in London, while back in Washington, House Speaker Nancy Pelosi asked key committee chairs to start drafting articles of impeachment.
Trump and his enablers seem to believe that crimes done in broad daylight are okay. As far as they are concerned, we are in a post-factual age. It is easy to wax self-righteous and hypocritical when glibness and shamelessness trump logic and evidence. It is easy to sell out your country when you convince yourself that the worst person is an agent of God while you yawn over the teachings of your Savior.
Despite his threats to lock up Hillary Clinton over her use of a private email server, Trump routinely commits worse security breaches by using cell phones, in addition to constantly blabbing classified information.
All but one House Republican voted against the Voting Rights Act restoration bill. They loved the Supreme Court's 2013 ruling in Shelby County v. Holder, which gutted the VRA and paved the way for massive voter suppression in the name of fighting imaginary voter fraud. Republicans mock "do-nothing Democrats" while 275 House-passed bills await action on Mitch McConnell's desk.
A Daily Beast headline says, "Ex-Infowars Staffer: We Made Up Shariah Law Threat Stories." Freedom of speech has become the refuge of disinformation ops.
While Democratic candidates argue over healthcare and education, Trump regales a small business roundtable with ignorant musings on light bulbs and low-flush toilets. He waits for Senate Republicans to absolve him of corrupting the election so he can continue corrupting it, while impeachment critics tell us to resolve our concerns via the election as Rudy Giuliani returns to Ukraine.
This is farce without laughter. Trayvon Martin's murderer sues Martin's family. Child-molesting reactionary Roy Moore, who narrowly lost an Alabama senate race, rises again. The Border Patrol let a migrant teen die of untreated flu. The devil himself could not be more heartless.
Pope Francis (@Pontifex) tweeted on Dec. 3, "God's works begin by sprouting from a seed, from little things." First we must see clearly. A demagogue's incitements have swayed too many fellow citizens. He is at odds with reality, compassion, respect, and the Constitution. He has threatened civil war. Democracy cannot endure one group's supremacy nor a leader who holds himself above the law and continually sows discord. Belief in our country requires upholding its values, as brave civil servants have done in the face of threats and slander.
Against the aggressive lies, against the madness, let us not defeat ourselves by making the perfect the enemy of the good. Let us rebuild together with honesty, accountability, and hope.
Richard J. Rosendall is a writer and activist. He can be reached at [email protected].
Copyright © 2019 by Richard J. Rosendall. All rights reserved.
It's time to prioritize the plight of trans and queer refugees
In order for the United States to truly be a safe place for persecuted LGBTQ+ people, immigration reform alone is not enough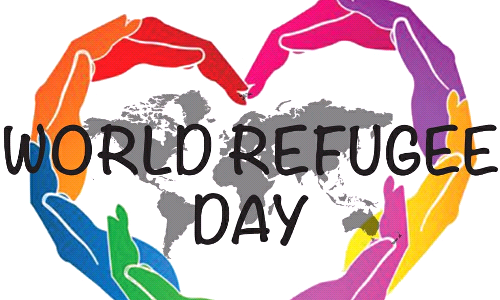 By Jamie Sgarro | NEW YORK – Every year, on June 20th, World Refugee Day overlaps with LGBTQ+ Pride Month. This day presents an opportunity to raise awareness of the unique challenges faced by LGBTQ+ asylum seekers and refugees, and to demand action to reestablish the United States as a safe harbor for the thousands of persecuted LGBTQ+ people who seek refuge here every year.   
When the U.S. presidential election was called for Joe Biden, I breathed a heavy sigh of relief. During its first 100 days in office, the Biden-Harris administration has slowly begun to undo Trump's legacy of hate on LGBTQ+ rights and immigration. As the founder of a nonprofit focused on LGBTQ+ asylum and a newly "out" trans person, I am encouraged by the administration's early efforts, but I also recognize that there is still much more work to be done.
So far, in support of LGBTQ+ rights, the administration has urged Congress to pass the Equality Act, committed to advocating for LGBTQ+ equality abroad, issued the first presidential proclamation recognizing Transgender Day of Visibility, and signed an executive order repealing the ban on transgender people serving openly in the military. The new administration has also begun to unwind Trump's immigration policies by ceasing new enrollments in the Migrant Protection Protocols policy its first day in office before formally ending the policy in June, reversing Trump's "Muslim ban", and eliminating Trump's historically-low limits on refugee resettlement.
But, despite this incremental progress, we must hold the new administration accountable for its promises not yet achieved. The administration's action—or lack thereof—on both LGBTQ+ and immigration issues have life-or-death ramifications for persecuted trans and queer people. For example, since taking office, President Biden has enforced Title 42, a Trump-era policy that has resulted in most asylum seekers being turned away at the southern border without the opportunity to apply for protections in the U.S. According to WOLA, since March 2020, this policy has expelled more than 750,000 undocumented migrants apprehended at the border back to Mexico or their home countries. President Biden's reversal of the Migrant Protection Protocols policy (known as "Remain in Mexico") has also stranded over 30,000 asylum seekers whose claims were denied or dismissed under the policy in Mexico. LGBTQ+ asylum seekers cannot wait safely in Mexico and are at risk of murder upon deportation to their home countries.
Additionally, while immigration enforcement has decreased under the new administration, President Biden has continued to detain LGBTQ+ immigrants. The U.S. detention system is dangerous, even lethal, for LGBTQ+ individuals (especially trans women). According to an analysis by the Center for American Progress, LGBTQ+ immigrants held at federal detention centers are 97 times more likely to be sexually assaulted than other detainees. In this context, anything less than the immediate release of every transgender, gender nonconforming and queer person from Immigrations and Customs Enforcement detention centers is insufficient. Fleeing persecution to live authentically should never result in arbitrary imprisonment.
In order for the United States to truly be a safe place for persecuted LGBTQ+ people, immigration reform alone is not enough. The administration must also ensure that all LGBTQ+ people have full equality under the law and the freedom to safely walk down the street. Although America has made significant strides in the right direction on LGBTQ+ rights —from increased representation in media to the recent landmark Supreme Court ruling banning workplace discrimination against gay and transgender employees —our country still falls short of social acceptance in many communities and still lacks federal anti-discrimination protections for LGBTQ+ people in critical areas including housing, education, federal funding, public accommodations, credit, and the opportunity to serve on a jury. Trans women of color continue to face a deadly epidemic of violence, and trans youth can still be subjected to psychologically-damaging conversion therapy in 25 states.
According to the Human Rights Campaign, 2021 is already the worst year in recent history for state legislative attacks on LGBTQ+ rights. So far, 17 anti-LGBTQ+ bills have been enacted. This coordinated legislative effort particularly targets the transgender community. These attacks are damaging to all trans people but are perhaps especially cruel for trans refugees who have courageously fled persecution in pursuit of a better life. Upon arrival in the United States, LGBTQ+ refugees deserve to be met with compassion, not an onslaught of discriminatory legislation and rhetoric.
It is time for America to prioritize welcoming trans and queer refugees. Everyone deserves the opportunity to live authentically without fear.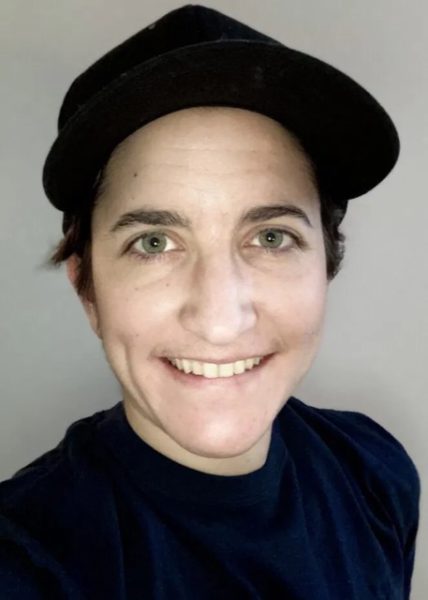 Jamie Sgarro is the co-founder of AsylumConnect, a 501(c)(3) nonprofit organization providing the world's first web and mobile resource platform for LGBTQ+ people fleeing persecution.
OAN's anti-LGBTQ hate supported by cable & streaming services
OAN reportedly relies on subscriber fees, also known as carriage fees, rather than advertising as a prime revenue source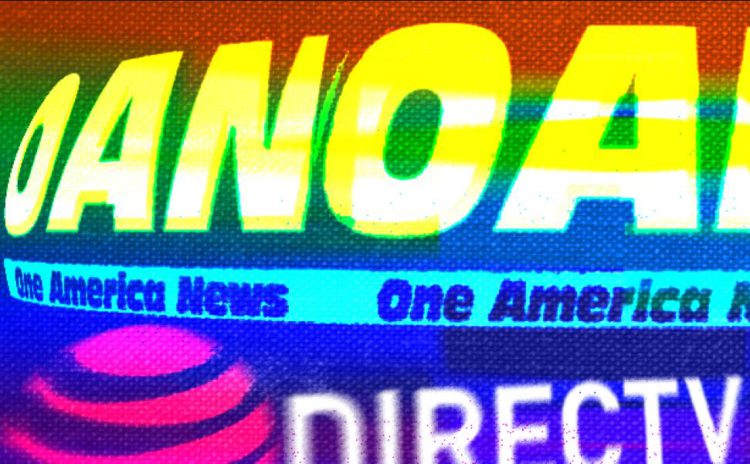 By Beatrice Mount & Alex Paterson | WASHINGTON – The right wing conspiracy theory One America News channel regularly uses extreme anti-LGBTQ rhetoric, combating what it has called "militant LGBTQ recruitment" strategies.
OAN's baseless fearmongering about Drag Queen Story Hour, Demi Lovato's gender identity, and transgender athletes, however, is being financially supported by cable companies and streaming services that claim to be celebrating LGBTQ people and Pride month.
Rather than relying on "advertising as a prime revenue source," OAN reportedly relies on subscriber fees, also known as carriage fees, as its primary funding source. Verizon and DirecTV (and its parent company, AT&T) pay OAN subscriber fees in exchange for the network being available to their customers, whose subscription costs pay for OAN. While it's difficult to quantify exactly how much revenue these cable contracts generate, Bloomberg previously reported that OAN "gets paid about 15 cents per subscriber by the companies."
OAN also generates revenue through subscriber fees via its streaming app, which charges its subscribers $4.99 per month and is available to download on Roku, Amazon Fire, Google Play, and Apple TV. In exchange for hosting OAN in their channel libraries, these companies reportedly take a percentage of that subscription fee. For example, according to Yahoo Finance and The Motley Fool, Roku takes 20% of subscription fees, and Apple TV takes 30% during the first year and 15% in subsequent years. 
These companies have all celebrated Pride month through statements and social media support, including Verizon, Amazon, Google, Apple, Roku, and DirecTv and its parent company AT&T. However, these companies also enable OAN to maintain a steady income, even though the network is in direct opposition to their corporate commitments to the LGBTQ community.
What's more, OAN's hateful rhetoric adds fuel to the rising attacks on LGBTQ people, particularly trans people: Anti-trans violence in the U.S. has reached record high levels, hate crimes targeting LGBTQ people are on the rise, and state legislatures have proposed over 100 bills to restrict trans rights so far in 2021 alone.
OAN hosts and guests regularly spread anti-LGBTQ rhetoric and misinformation, particularly targeting trans people
In the days leading up and following the first day of Pride Month in June, some of OAN's most prominent hosts — Kara McKinney, Stephanie Hamill, and Dan Ball — and their guests have regularly used the platform to fearmonger about LGBTQ people, including claiming that Pride "is a really sad indicator of just how far the cultural rot has gone." Here are some of the worst examples:
Tipping Point with Kara McKinney
In Focus with Stephanie Hamill
Real America with Dan Ball
On June 8, while defending a Loudoun County, Virginia, public school teacher who refused to refer to trans students by their correct name and pronouns, Ball claimed that affirming trans youth is participating in "pronoun garbage."
Ball has also repeatedly denigrated prominent trans people. He has misgendered and deadnamed U.S. Assistant Secretary of Health Dr. Rachel Levine. Ball also ridiculed Caitlyn Jenner, saying she was "dick-tator-less," while his guests, far-right commentators the Hodgetwins, said being trans is "just a wardrobe" and a "bizarre lifestyle."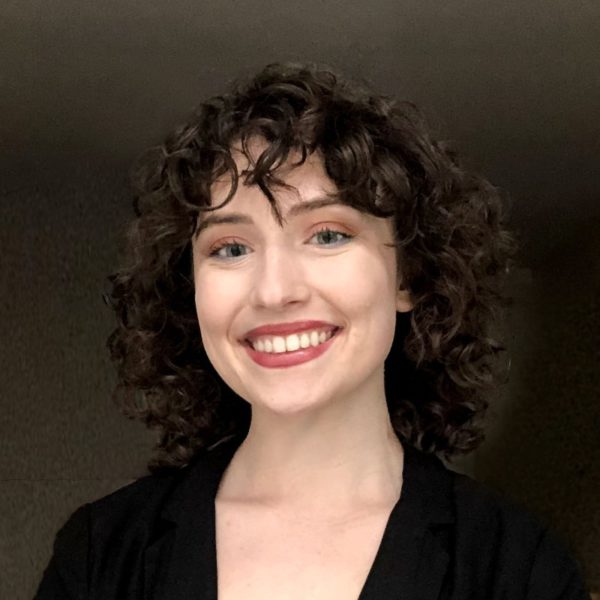 Beatrice Mount is a media analyst and researcher for Media Matters for America. She's a George Washington University Graduate with a degree in gender studies and political science.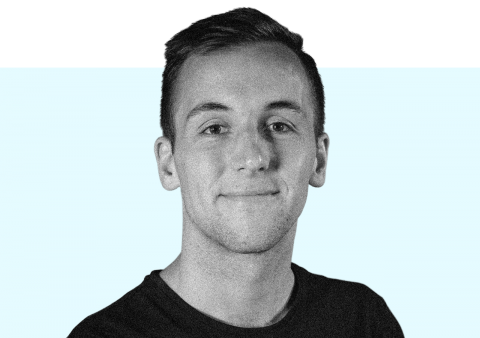 Alex Paterson is a researcher for the LGBTQ program at Media Matters, where he has worked since 2019. Alex holds a bachelor's degree in economics from Montana State University and has a background in LGBTQ advocacy, including previous work at the National LGBTQ Task Force and the U.S. Department of Health and Human Services.
The preceding commentary and analysis was published by Media Matters and is republished by permission.
Pride at Work, U.S. Dept. of Labor recommits to inclusive workplaces
Pride Month is for LGBTQ+ people to be proud & visible in a world that tells us not to be; recommitting to inclusive workplaces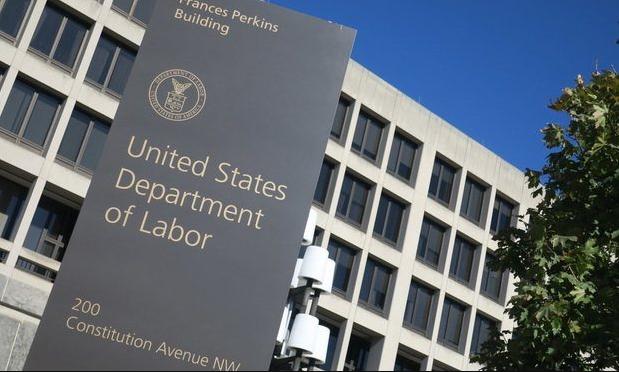 By B.A. Schaaff | WASHINGTON – Pride Month is a chance for lesbian, gay, bisexual, transgender and queer (LGBTQ+) people to be proud and visible in a world that tells us not to be. Pride Month is a chance to celebrate and honor the work of LGBTQ+ people as we fight every day for equity and inclusion in society, in the law and in our workplaces.
Thanks to the tireless work of advocates, we've had many recent encouraging wins at the national level:
In the past year, anti-racism protests have sparked important conversations around diversity, equity and inclusion. The Department of Labor has recommitted to being an inclusive workplace, and continues to offer trainings related to sexual orientation and gender identity, including those related to the use of gender-inclusive language and pronouns. I've been proud to provide these trainings and support those efforts as a vice president of Pride at DOL, an affinity group for the department's LGBTQ+ employees and contractors and our allies.
As part of the department's efforts to implement the sexual orientation and gender identity executive order, our Civil Rights Center – a member of the Title VI/Title IX Interagency Working Group led by the Department of Justice – will serve on the Title IX and Executive Order 13988 Committee. This committee will serve to provide opportunities for interagency collaboration to advance EO 13988's goal of protecting individuals from discrimination on the basis of sexual orientation and gender identity, ensuring the Bostock decision is applied to Title IX and other relevant statutes, and making federal agencies welcoming to LGBTQ+ people.
The department is also working to reverse the impact of the prior administration's executive order on diversity training. Our Office of Federal Contract and Compliance Programs is examining promising practices for diversity training as one component of broader efforts to eliminate bias from employment practices. In addition, the department is conducting an equity review to better understand how well our policies and programs are reaching historically underserved populations, and launched a related data challenge.
But there is still more work to do, and our pride can come at a price. Being visible sometimes means being exposed to harassment, discrimination, and violence. This is especially true for transgender people, particularly those who are women and people of color. Equity and inclusion require creating an environment — through language, policies and practices — that not only tolerates but recognizes and affirms people's identities and relationships. Only with this can employers create a sense of belonging and value in their organization.
So as we celebrate Pride Month this year and every year, let's recognize all the work that has been done and that is necessary to keep pushing forward.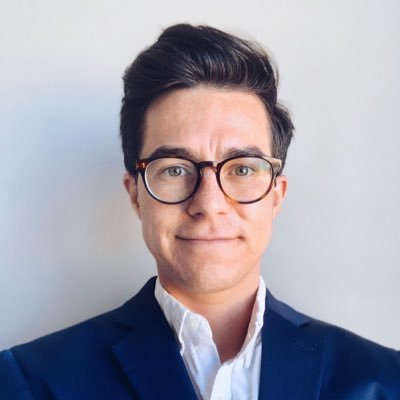 B.A. Schaaff (they/he) is an attorney in the U.S. Department of Labor's Office of the Solicitor and is vice president of Pride at DOL.