Bi, pan, queer people need the Equality Act's protections
I've seen firsthand the injustices that bisexual people face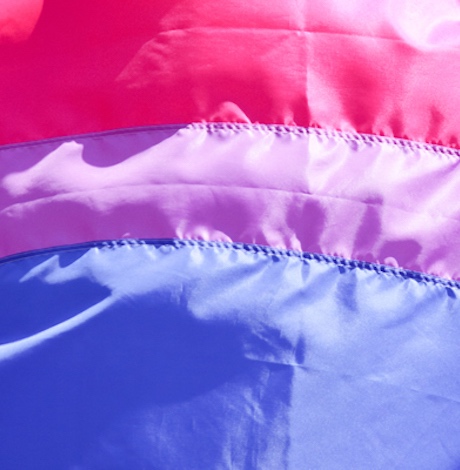 The U.S. Supreme Court is considering three cases that could decide whether LGBTQ+ people will continue to be protected from discrimination under federal civil rights laws. As we wait for the justices' critical and historic decision — which will literally determine how LGBTQ+ people live our lives in our own country — we must remain stalwart in our commitment to passing crucial legislation that finally clearly and fully protects from discrimination bisexual people, and those who identify as pansexual, sexually fluid or queer.
People are often surprised to learn that bisexual people make up the single largest—and fastest-growing—group within the LGBTQ+ community. However, according to UCLA's Williams Institute and the HRC Foundation's research, about 50% of people who identify as either gay, lesbian or bisexual, identify as bisexual. Data compiled by the University of Chicago's General Social Survey suggests that the number of openly bisexual Americans has tripled over the past decade.
The Supreme Court's decision in these cases could effectively decide whether to solidify or take away non-discrimination protections for LGBTQ+ people under federal civil rights laws, which prohibit sex discrimination in contexts ranging from employment to housing, healthcare and education.
The workplace—the location of discrimination in the three cases being considered at the Supreme Court—can be an especially difficult and distressing terrain for bisexual employees. And yet, many conversations regarding these cases—and workplace discrimination in general – have erased the bisexual community. HRC Foundation data shows that 37% of LGBTQ workers have heard bisexual-specific jokes in the workplace. A 2016 study by Prudential found that bisexual women make nearly $10,000 less on average than their lesbian peers, and nearly $16,000 less than the average straight woman. A person's sexual orientation should never be a barrier to achieving their professional or educational goals, raising a family or simply living their life in the public square without risk of discrimination.
Regardless of how the Supreme Court decides, the Senate must join the House in acting immediately to pass the Equality Act to explicitly codify protections for the LGBTQ+ community and address the significant gaps in federal civil rights laws for everyone. The bipartisan legislation has growing, unprecedented support, including from nearly 70% of Americans, hundreds of members of Congress, more than 250 major businesses, more than 500 social justice, religious, medical and child welfare organizations and more than 60 national trade associations including the U.S. Chamber of Commerce, National Association of Manufacturers, and the Business Roundtable.
This legislation would have a widespread and positive impact on the bisexual community. Currently, 50% of LGBTQ Americans live in the 29 states that still lack explicit statewide non-discrimination protections, leaving them at risk of being fired, denied housing, or refused service because of who they are or who they love. This means, without the Equality Act, it is possible that a man living with his wife could be kicked out of his apartment if his landlord finds out he once dated a man. A bisexual woman could be fired from her job simply because of her sexual orientation. A pansexual person could be denied access to an LGBTQ-focused education or job training program because they are not seen as being gay "enough"— or too gay.
For me, enshrining the protections of the Equality Act is deeply personal. I've identified as bisexual for 43 years, and I have spent my career advocating for marginalized communities. My wife and I are about to celebrate our 23rd anniversary. I've seen firsthand the injustices that bisexual people and other LGBTQ+ people face because we lack explicit legal protections under the law. I know my visibility as an openly bisexual woman matters when we talk about this legislation because our community faces unique challenges that can be all too easily dismissed or ignored.
No one should be denied a job or fired simply because of who they are or whom they love. The Supreme Court has an opportunity to uphold this area of law to ensure protections for LGBTQ+ people in many important areas of life. But, regardless of this outcome, passage of the Equality Act is a critical step toward ensuring that bisexual, pansexual, sexually fluid, and queer people, alongside the full LGBTQ+ community, realize the promise of equal opportunity for all.
Robyn Ochs is a longtime LGBTQ rights advocate and editor of Bi Women Quarterly.
The Song of Achilles; When he died all things were buried with him
We also began promoting the power of kindness to heal our broken world and to promote and support LGBTQIA+community and ethnic diversity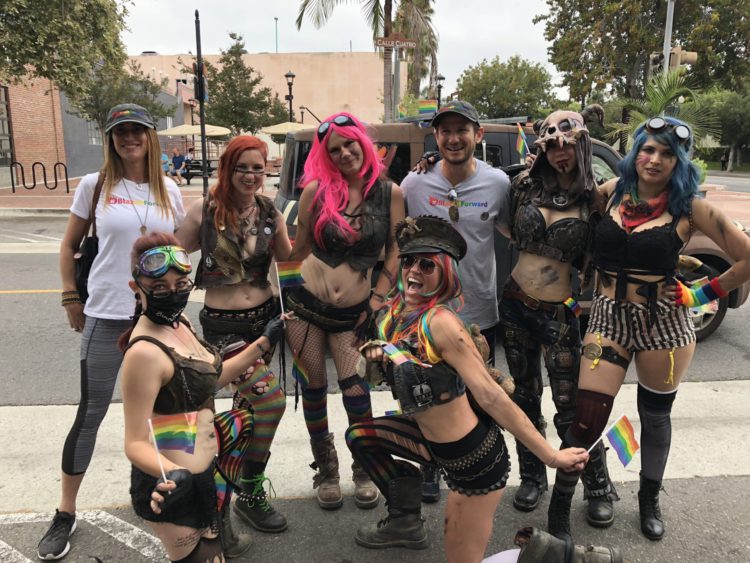 "The sorrow was so large it threatened to tear through my skin. When he died, all things swift and beautiful and bright would be buried with him."
Madeline Miller, The Song of Achilles
By Jeanne Pepper | I told myself I would not do it again: explain who I am and who my son was as an introduction to my story. I love writing, but how many times can I talk about the horrific things that happened? What you need to know: he was gay, Jewish, and the victim of a hate crime. This tragedy propelled me into the public eye and gave me a chance to be an outspoken advocate for the LGBTQIA+ community, and it also ended the beautiful life of my son Blaze Bernstein. He should be enjoying gay pride month this June, but instead his body lies in an Orange County cemetery since January 2018. He died at just 19 years of age.
I don't want to be a captive storyteller, forced to regurgitate our sad truth and the story of how we endured Blaze's disappearance and violent death. I want to talk about the great things we have accomplished since then and the miraculous things people around the country did and continue to do to show their support for those who identify as queer and for the kindness movement we wholeheartedly embraced when we started #BlazeitForward in honor of Blaze. The story of my brilliant and kind son who was going to change the world, should not start with the horrific ending of his life. The story should start with hope because his life started with and even in death continues to give hope to all of us.
The night he disappeared many of my dreams for my family ended and a radical new timeline began. I came out of the closet as a supporter of LGBTQIA+ and a parent of a gay teen. While Blaze was alive and living in the closet, he was not comfortable with us participating in any activities that would draw attention to his sexual orientation. While we encouraged him to live openly, he was young and we respected his right to "out" himself. We will never know how our failure to educate ourselves and our family on how best to support a gay child impacted the tragedy that came to us.
Our family lived in the shadow of the normative Orange County world that we raised him in that did not understand the needs of gay teenagers or the dangers they face both from alienation that can lead to teen suicide nor did we understand the dangers posed by malevolent outsiders and ignorant peers, teachers and strangers. It was this revelation after his death that spurred our entry into the public eye when the opportunity arose.
My husband Gideon and I made the quick decision that Blaze's death should herald a new age of sex positivity. We also wanted to do something about the stereotypes and hateful tropes we heard about Jewish people and that inundated the media. While Blaze would not live to see a world where his uniqueness and kindness became an ideal, we live to promote it. We exposed the haters and hate groups as we did the unthinkable: put our mourning on hold and immediately used his death to educate the public about the danger hate groups such as Atomwaffen pose to all of us. We also began promoting the power of kindness to heal our broken world and to promote and support LGBTQIA+ community and ethnic diversity.
As the years after his death progressed, a pattern began to develop. The polarization in political, religious and sexual beliefs became unmanageable in our country. We could not come together to fight the pandemic when it began. Civil unrest ensued. Corruption and racism exposed throughout the United States caused rioting and more polarization. Reforms were proposed. People began to see the need for learning how to have respectful discourse. Some became more sensitive and either apologetic for wrongs against the marginalized or outraged by the way the system has kept us marginalized. No one was left untouched by the violence, inequity, and unhappiness that was left in the wake of the events of the last few years.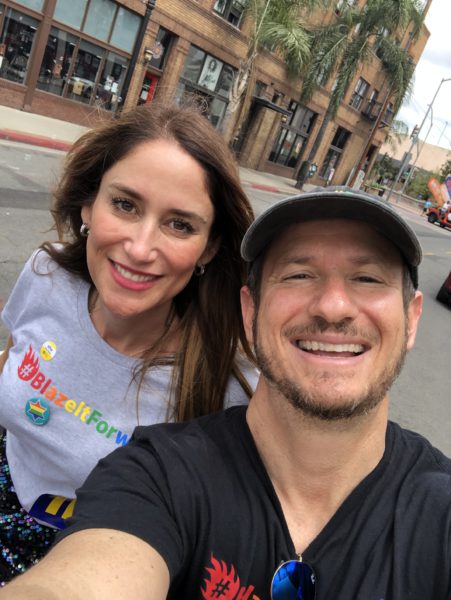 Blaze's murder could serve as a catalyst for positive peaceful social change. Was the world ready for the message? Probably more than ever. What was the message? Be good to each other. Be kind. Don't wait for things to get better. Take affirmative intentional action now.

Photo: Jeanne Pepper (L) and Gideon Bernstein
We coined the term #BlazeitForward and use it to encourage people to do intentional kind acts in honor of Blaze and his legacy. My husband and I spent the last few years powering the Facebook public group #BlazeitForward where we encourage our members to post stories of kindness, community philanthropy and everyday miracles. We also oversee endowments created in Blaze's name that fuel college scholarships, the Blaze Bernstein school of Culinary Arts at the Merage Jewish Community Center, annual Orange County School of the Arts conservatory funding, an annual Real Arts internship for the University of Pennsylvania, and annual donations to various foundations such as homeless shelters, Orangewood Foundation, the Human Relations Council, Second Harvest Food Bank, Children's Hospital of Orange County, Tilly's Life Center, the Anti-Defamation League, The LGBTQ Center of Orange County, and The City of Hope, to name a few.
In addition to our advocacy for marginalized people and holocaust education, we speak out against homophobia and hate groups, conversion therapy, bullying and hate speech. We do all of this to give life to Blaze's legacy of kindness while we await the commencement of the criminal trial set to begin by the Fall of this year.
In June we stand proud with good people around the country and celebrate Gay Pride. I cringe at the absurdity that I could not do this with Blaze. We "came out" and support the LGBTQIA+ community because there are parents out there who do not know what to do or say to help their LGBTQIA+ children. Hearing me speak out could be the first time, they learn the importance of giving these kids acceptance and love.
If you want to repair the world, you need to start at home with your own family. Do it right now. Call your younger siblings and tell them you are a proud supporter of this community. Give your teen a hug and tell them that their sexual orientation is not something they need to hide – you love them and support them unconditionally. Tell your kids that hate in any form and for any reason is something you will not support. Educate your kids on hate groups, the holocaust, the dangers of ethnocentrism and the beauty of diversity. Go to a gay pride parade. Show your support for and be curious about people who are different. Listen non-judgmentally to the stories of others. Join the #BlazeitForward group on Facebook. Create a legacy of kindness in your family.
Editor's Note: More on the Bernstein's son's murder case can be read here, ( LINK )
The movement to protect LGBTQ civil rights encourages us to be bold
Equal rights for LGBTQ Americans feels more attainable than ever; we cannot afford to drop the baton right before the finish line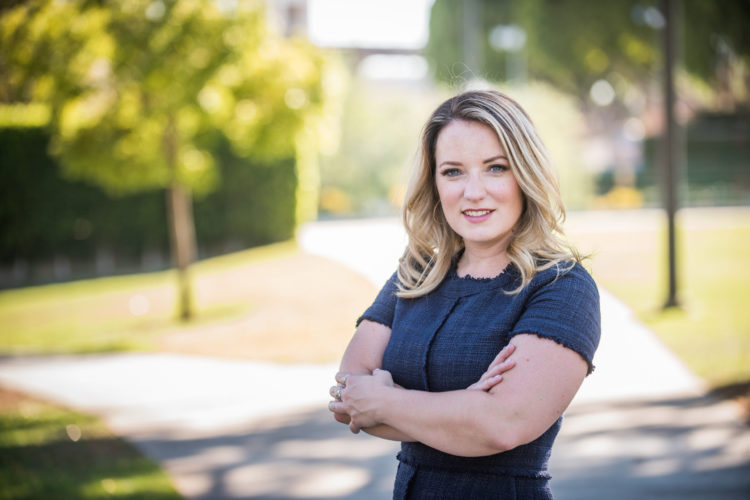 By Lindsey Horvath | As the Mayor of West Hollywood, my roots as a leader have been shaped by the courage and activism of the LGBTQ community. The simple idea that we should be able to love who we love and live authentically without discrimination or fear has energized a beautiful, thriving movement that is transforming our county and our country for the better. 
I think a lot about Harvey Milk, who rebelled against the "conspiracy of silence" and inspired generations of LGBTQ public servants to speak out and be themselves. The idea of creating change by reclaiming who we authentically are instead of trying to fit into an oppressive mold to inspire change is incredibly powerful.
From trailblazers like Marsha P. Johnson, Sylvia Rivera, Bayard Rustin, and Morris Kight to the ever-inspiring leaders of today, the movement to promote and protect LGBTQ civil rights encourages us all to be bold and realize the power of our example.
As our generation of activists and allies steps up to lead, what kind of example do we want to set? At this turning point, are we going to think small? Are we going to let fear and "the way we've always done it" get in the way of real progress for the people who need it most? Are we going to let prejudice and division get in the way of our true potential?
Or will we be like the champions for change who got us here, fearless and relentless in our pursuit of full equality? If we look to our past, our mandate is to be nothing short of revolutionary.
Equal rights for LGBTQ Americans feels more attainable than ever; we cannot afford to drop the baton right before the finish line. We must codify penalties for discriminating against someone for their gender identity or sexual orientation. Creating safe spaces — in our homes, our workplaces, and our communities — is essential for us to be fully free. Housing, healthcare, and community services are critical components of building full and healthy lives. We need to ensure that everyone has access to the care, protections, and support they need to live as themselves.
As your next County Supervisor, I will work with you to use the power of our example to eliminate sexual orientation and gender bias. No one should have to live in fear because of who they love or how they choose to identify.
With more than 10 million people, L.A. County is the most populous county in the United States. Our example is powerful. Together, we can build a future in L.A. County and our country where every person is able to live and thrive, loudly and proudly.
Lindsey Horvath is the Mayor of West Hollywood. She has served as a Board member of the Victory Fund and a founding Board member of the NOH8 Campaign. In 2009, she represented the City of West Hollywood in the National Equality March in Washington DC. She has also advocated for LGBTQ older adults through her work on the Board of Services & Advocacy for GLBT Elders (SAGE).
After returning to YouTube, Crowder goes on hateful tirade against Pride
Crowder engaged in a homophobic tirade, claiming that being gay could make mental health issues, promiscuity, and AIDS "more likely."

By Jason Campbell | WASHINGTON – On June 3, Louder with Crowder returned to YouTube after the channel's second suspension. After the show stopped livestreaming on YouTube and continued to stream behind the BlazeTV paywall, Crowder engaged in a homophobic tirade, claiming that being gay could make mental health issues, promiscuity, and AIDS "more likely." He also ludicrously asserted that "all major historical gay figures" had AIDS.
STEVEN CROWDER (HOST): Here's the thing: I don't have a problem — if people want to be gay, sure, fine, whatever. I don't care. And if you want to say you have a month, OK, fine —
DAVE LANDAU (CO-HOST): I have a lot of former friends that are gay.
CROWDER: I don't care. If you want to start having sex on floats, OK, that's an issue. That's an issue. That's what happens in San Francisco or the Folsom Street Fair. But these are the people who are put out there as ambassadors. And now that becomes a problem because now it's a conversation of sexualizing children. Now, if we just look at it — look, with kids, you're going to say, "OK, you're born gay. You're born straight." Fine, let's just go with that. But you overwhelmingly celebrate gay. If it's just something that's a part of you, it either shouldn't be celebrated or certainly you wouldn't celebrate the one of the two versions that results in HIV, more likely; AIDS, more likely; promiscuity, more likely; mental health issues, more likely, but lower domestic abuse with gay people, higher with lesbians.
My point is if you're just going to celebrate, hey, the preference of friction, why wouldn't you celebrate the one that makes for the most productive environment for children and has worked for perpetuating the human species since ever. That's all I'm saying. I just don't think you need — you're like — you're just like telling kids, "Hey, hey, isn't it great? They're gay." What does that mean? It means they have sex in a way that doesn't work.
GERALD MORGAN JR. (CO-HOST): That has no productive value.
CROWDER: OK, fine. I don't care. But I don't know how this requires a month and people who died get a day. That's all.
…
CROWDER: Honestly, let's look at all major historical gay figures. You look at Milk.
…
You look at Harvey Milk. You look at people, you look at [UNINTELLIGIBLE] — these are people with AIDS. These are people — look, I think that if we want people to be happy you say, "Well, that shouldn't be an example. Pick the domesticated Dave Rubin and make him your ambassador." I just like — in other — like look at the — I'm just saying you're not pointing to get examples because it's not about what usually — what we used to want to do with children was encourage them, right? Guide them toward the kind of behavior that would create the most content, fulfilled, and productive members of society. Now it's about making sure that they have the greatest awareness of the most marginalized victims. That's why they're not picking the Buzz Aldrin of the gay community. I'm just saying. I don't even know who he is. Maybe it's Buzz Aldrin."
YouTube has a hate speech policy which states that the platform will remove any content promoting hatred against individuals and groups for attributes including sexual orientation and gender identity and expression. It specifies that content is in violation of this policy if it claims "that individuals or groups are physically or mentally inferior, deficient, or diseased based on any of the attributes noted above." In November 2020, YouTube removed two anti-trans videos from the right-wing propaganda network PragerU for violating this policy as they compared being trans to having a mental illness.
YouTube formally rebuked Crowder in March for violating its policy on misinformation and demeaning content. That same month, YouTube removed a video because it spread misinformation regarding COVID-19. In May, YouTube once again struck Crowder's channel for violating the platform's harassment, threats, and cyberbullying policy. During the particular episode that garnered the channel its second strike, Crowder and his co-hosts had mocked Ohio police shooting victim Ma'Khia Bryant's weight.
Crowder's show has consistently trafficked in racist, sexist, bigoted, and bullying content. He has also consistently promoted conspiracy theories and misinformation. By allowing Crowder to return to the platform with his long record of violating its content policies, YouTube is acting against the interests of those groups it claims to protect.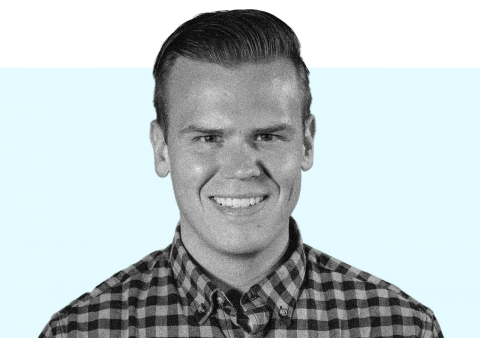 Jason Campbell is a researcher at Media Matters for America based in Washington D.C.
The preceding article was ordinally published by Media Matters for America and is republished by permission.