'Little Women' a smart, richly realized period romance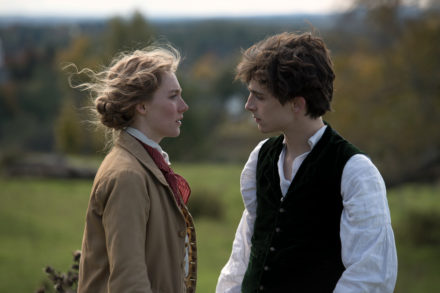 If you are one of those people who has heard of "Little Women" for your entire life yet somehow never got around to reading it, you might have trouble following second-time director Greta Gerwig's respectfully deconstructed new film adaptation of the classic Louisa May Alcott novel.
That is not meant to be read as a negative; it's merely a mild warning that someone expecting straightforward linear storytelling from a film based on a 150-year-old book might have to pay close attention in order to keep up with what's going on, since the director takes a decidedly contemporary narrative approach in this smart, richly realized period romance – for a romance it is, albeit one flavored by post-modern irony.
Gerwig was hired by Sony Pictures to write the script for the planned adaptation – the eighth big-screen incarnation of the novel – back in 2016, before her awards-season victory lap following the release of "Lady Bird," her feature directing debut. The success of that film resulted in the studio asking her to direct "Little Women" herself.
It was a smart decision. With the same razor-sharp insight and humanistic wisdom she brought to her previous effort, Gerwig lovingly dissects Alcott's 19th century tale to illuminate it from within, jumping back and forth through time in order to connect the dots between the narrative's themes, and inviting audiences to ponder the way those threads still run through our contemporary culture today.
Despite the potentially jarring narrative style, it's not necessary to know the plot going in; but to sum up, "Little Women" is the story of the four young daughters of the March family – Meg, Jo, Amy, and Beth – as they grow from young girls into young women. Nurtured by a loving mother (whom they call "Marmee") in the absence of their father, who is ministering to wounded soldiers in the wake of the Civil War, they also form bonds with their wealthy neighbor and his handsome grandson, Laurie, helping to shape their lives as they grow toward adulthood.
It's a straightforward saga from a modern perspective, though the book has been lauded as groundbreaking for its time – its subtle challenge to deeply encoded cultural expectations influenced generations of young female readers, who related to its four heroines' misgivings about the constrained social roles that await them in adult life, and was praised by renowned critic and author G.K. Chesterson for having "anticipated realism by twenty or thirty years." It's precisely those forward-thinking qualities that Gerwig brings to her reinterpretation, and they help her to create a movie that is neither merely a well-made and pleasant period drama, nor a savvy, subversive think piece, but a film that works equally well as both.
The production values are a contributing factor, of course. The obvious high quality of the filmmaking talents involved behind the scenes provides a solid base from which Gerwig can build her vision; Yorick Le Saux's cinematography evokes the natural-light-infused grainy glow of the great mid-seventies period films of directors like Kubrick and Altman, the costumes by Jacqueline Durran underscore important themes by capturing the subtle variations of women's attire mandated by fashion and social class, and the score from Oscar-winner Alexandre Desplat strikes a delicate balance by maintaining the restrained conventions of 19th-century music while letting a more modern, free-spirited playfulness run throughout.
It's in the performances, most of all, that the film is able to break free from the conditions of its 150-year-old source material. Emma Watson (Meg), Florence Pugh (Amy), and Eliza Scanlen (Beth) all bring heartbreaking honesty to their roles, while Laura Dern's Marmee is a sublime portrait of idealized motherhood that transcends sentiment through the authenticity of her compassion. Meryl Streep delivers a characteristically layered supporting turn as cantankerous-but-kind-hearted spinster Aunt March, and Chris Cooper rises above the maudlin tendencies of melancholy-but-sweet neighbor Mr. Laurence.
To single out Timothée Chalamet's Laurie when every performance is a standout might seem egregious, especially in a film that is expressly about women; but he brings such a sense of immediacy to role that he cannot be overlooked. Indeed, he's a young actor whose charisma makes him the focus every time he's onscreen, and he does not waste that gift. He takes this notoriously opaque, underwritten character and gives him a powerfully multi-dimensional specificity that makes us see the fragile, confused human heart that beats beneath his sometimes callow, often faithless surface and makes us love him as much as the March girls inevitably do.
Even so, the movie belongs to Saoirse Ronan, and appropriately so. As Jo, she is every bit the plucky "All-American Girl" heroine, but her version of that stereotype looks like modern-day girl power. She makes the character's journey a struggle to hold onto that power, from naïve overconfidence through personal hardship to humble-yet-emphatic reclamation of her own agency, and she takes us with her every step of the way.
She also takes on the double duty of serving as a stand-in both for author Alcott, who wrote Jo with clear autobiographical parallels, and director Gerwig, who in her vision takes on the burden of speaking feminine truth in a medium dominated by masculine power, just as Alcott did when she fought against the insistence of her publisher (male, of course) that she marry off her proto-feminist heroine at the end of the book. The writer lost that fight, compromising to meet his demands in order to ensure publication, and inevitably resulting in enduring criticism that "Little Women," for all its supposed progressiveness around women's rights, ultimately validated the ruling paradigm that a woman who wasn't a wife and a mother was irrelevant.
By taking on the author's mantle, however, Gerwig gets the last word for both of them. She makes the real-life history of Alcott's creative dispute part of Jo's story as well, both subverting the intention of the imposed "happy ending" and exonerating the author by portraying her – or at least her fictional alter-ego – as a savvy, self-aware woman who knows she is winning the war by surrendering the battle.  The fact that the director simultaneously makes us hope for that same happy ending simply serves to highlight the skill with which she navigates the complex myriad of perspectives she brings to her film.
It's because of this that Gerwig – just as with her debut effort – becomes the real star of her movie without ever stepping in front of the camera. She establishes herself here as a female auteur – a rarity in the still-misogynistic Hollywood film machine – that has the personal vision it takes to bring home the narrative's ultimate truth that these "Little Women" chafe at the boundaries forced upon them by society, and that each, in their way, nurses a longing to break free.
That's something with which most of us – male or female, gay or straight, or anywhere between either of those increasingly outdated binaries – can surely relate, and it makes "Little Women" a sure bet for a trip to the movies this holiday season.
Belinda Carlisle brings a heavenly Christmas Bash December 16th
Her work evolves beyond the demands of the pop market while never losing its hooks and whimsy. it reflects Belinda's evolving life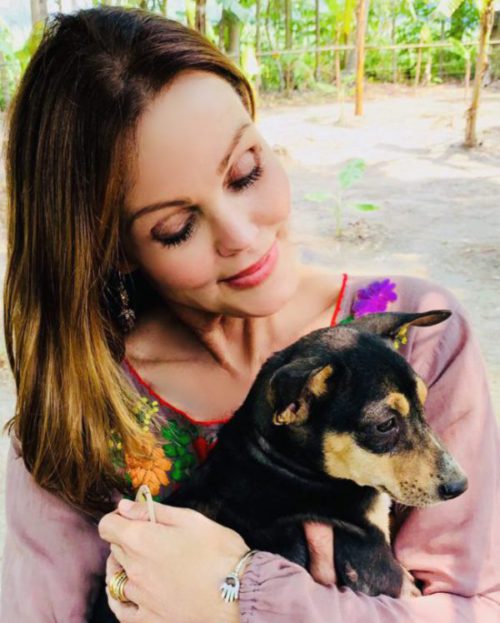 HOLLYWOOD – On December 16th, 7pm, the city of West Hollywood transforms into a piece of "Heaven on Earth." An angelic supernatural deity from the sky won't be delivering this gift, but rather an angel from iconic pop paradise.
That night, Belinda Carlisle makes a grand entrance and gives an eager audience the presence of a queen of pop, the most recent inductee to the Rock and Roll Hall of Fame along with her group, The Go-Gos.
It will be on that night that Belinda Carlisle hosts THE party event of the season with co-host, drag superstar, Trixie Mattel. One sings, one throws comedic shade, and a packed room at the Abbey will be losing their collective minds.  Not that the party itself isn't all the reason you would need to get it on your calendar, the evening benefits a fantastic charity, The Animal People Alliance (APA), that intertwines the love for animals with the salve to human suffering.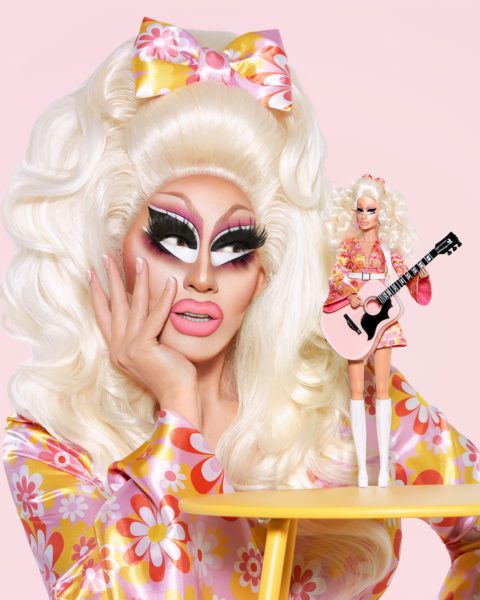 APA's charter reads: "To provide high quality and compassionate care, of the highest standards, to neglected street animals in India and Thailand. We train and employ vulnerable people from the community, and pay living wages that help them improve their standard of living." The organization, by employing people who would otherwise be stateless and/or in poverty, has treated over 16000 street animals since 2014. Their programs for animals include rabies vaccinations, sterilizations and other emergency health aid.
Belinda sat down with me this week on the podcast RATED LGBT RADIO to talk about her life, her amazing career, her party and the strength she has achieved in standing up to both inner and outer demons.
She survives. She fearlessly opens herself up, and if anyone scrutinizes her past… she will lead the way. She happily tells of being a member of the most successful all-women pop bands in history. They sang and wrote their own songs, they played their own instruments. They did it on their terms. No men were needed or required. She candidly shares about her struggles with eating disorders and drug addiction.
Belinda shows profound compassion for those struggling with addiction and darkness, "Addiction is a sickness…it is a disease of perception, you can't see your effect on other people… It is a trap you feel you can't get out of. Every addict has a heart and a humanity that is obscured by addiction. It is a horrible, horrible thing for anyone to go through. It is hard to remember that there is a heart under all that, there is something divine under all that darkness."
Her interest focuses more on what came after she embarked on recovery "My life is much more exciting since sobriety, even more exciting than the hey day with the Go-Gos. For anyone out there who is worried about aging, or life being over at a certain point—it's not. Life is just the most amazing miracle and privilege."
Her significance for the LGBTQ community, impacts many of the most vulnerable. She is the mom of a gay man, activist and writer, James Duke Mason. His birth made her examine the trajectory of fame, drugs, and rock & roll in which she was on, careening threateningly close to disaster and death.
She had settled comfortably into maternal nurturement when Duke came out to her at the age of 14. Belinda had been impressed with Duke's ability to explain the situation to her. She found out that he had been online with PFLAG for weeks learning about how to present his news to her, information to give and educated about key talking points.
Appreciating their real life help of a young person in need, Belinda vehemently supported PFLAG, the Trevor Project and others ever since. "I am so glad I have a gay son, I can't even tell you," she says.
Artistically, she also continues to thrive. The Rock and Roll Hall of Fame finally inducted the Go-Gos this year. It was an honor 15 years in the making. It should have been an obvious choice to put them there.
As the first all-female group making it big, they sang, wrote every note and played every instruments. The Go-Go's, a 2020 American/Irish/Canadian documentary film directed and produced by Alison Ellwood, cast attention on the Hall of Fame oversight, and essentially made the case for how special the group actually was.
Belinda also recently released a new single Get Together a cover of the 1967 Youngbloods hit. The Youngbloods sang it at Woodstock in 1969 to make a statement about the divisions of the Viet Nam era in America.
Belinda sings it now, her voice pure, mature and as an anthem making a plea, if not a motherly order, to reconsider the divisions we are experiencing today. She says, "We live in this age of outrage. This song is 'ok people, CHILL OUT'. All this divisiveness is not going to get us anywhere. It's timely."
Beyond Get Together, Belinda works on more new music including singles and a new album. She continues to produce with the top song creators of the industry including award winning song writer Diane Warren and Go-Gos dates at the end of the year.
Her work evolves beyond the demands of the pop market while never losing its hooks and whimsy. it reflects the channeling of Belinda's evolving life. When she lived in France, she released a French collection.
As she delved into spirituality and the culture of Thailand, she released the powerful Wilder Shores, which blended a spiritual mantra into pop hooks. "Chanting is a science, it has a super power. It is not airy fairy," she states.
The fact is, Belinda Carlisle continues arriving and thrilling. She does not need to prove herself to anyone. She has defined the next thirty years of her life as philanthropy.
"I just wing it as I go along. I learned what it is like to work from the heart. Work in a way where you don't care about any kind of outcome. That is how I am working now. I am just having fun, and doing just what I want. I am really lucky that way," she declares.
Her party on December 16th at the Abbey appears right on track to bear that out.
Love, humanity, care of animals and a major splash of fabulousness enveloping an enthused audience.
In other words, pure Belinda.
********************
Listen to the full interview:
********************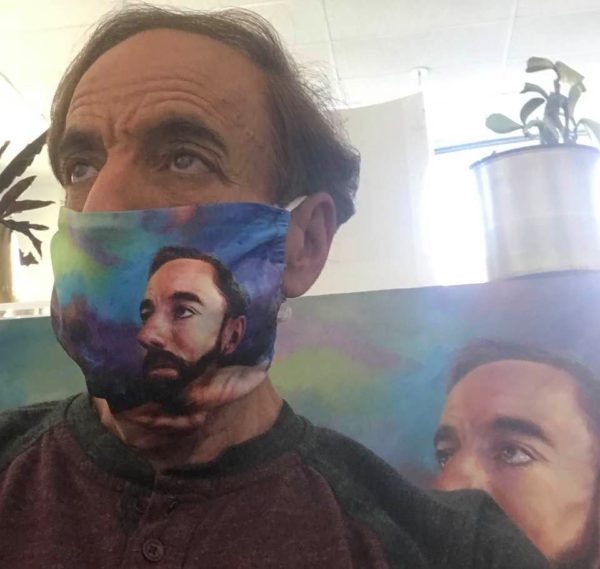 Rob Watson is the host of RATED LGBT RADIO, a national podcast and he's one of the founders of the evolequals.com.
A gay dad, business man, community activist and a blogger/writer, Watson is a contributor to the Los Angeles Blade covering entertainment, film, television, and culture with occasional politics tossed in.
Andy Grammer partners with Trans Chorus of Los Angeles
Celebrating how important it is to live your life, your authenticity, and to feel good about who you are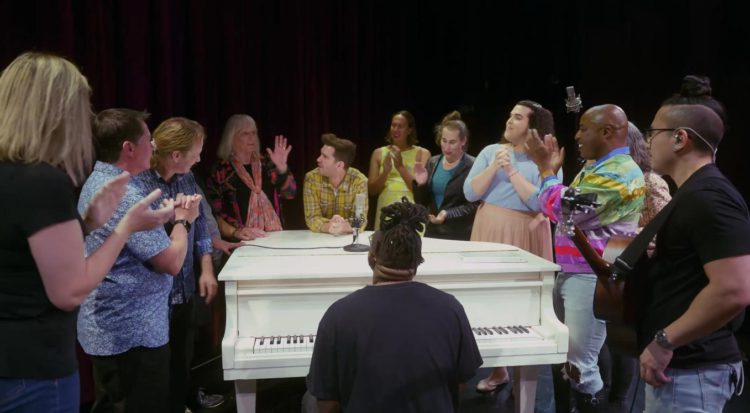 LOS ANGELES – In honor of Transgender Awareness Week, Andy Grammer partnered with the Trans Chorus of Los Angeles (America's first Trans Chorus, embracing all members of the trans, non-binary and intersex communities) for a special live performance of "Damn It Feels Good To Be Me" – celebrating how important it is to live your life, your authenticity, and to feel good about who you are. What a special moment. In conjunction with the partnership a donation has been made by Andy to the TCLA.
A note from TCLA: "The Chorus really enjoyed the song and especially performing it with Andy around the piano. It was upbeat and expressed how important it is to live your life and your authenticity and to feel good about who you are. That is the thrust of our Chorus philosophy of moving from victim to victorious."
Connect with the Trans Chorus of Los Angeles:https://transchorusla.org/
Andy Grammer – Damn It Feels Good To Be Me (featuring Trans Chorus of Los Angeles)
Michael Kearns, the Godfather of LGBTQ+ authenticity
Michael's work has been described as "collisions of sex and death, of eroticism and grief," but he has truly dug to an even deeper level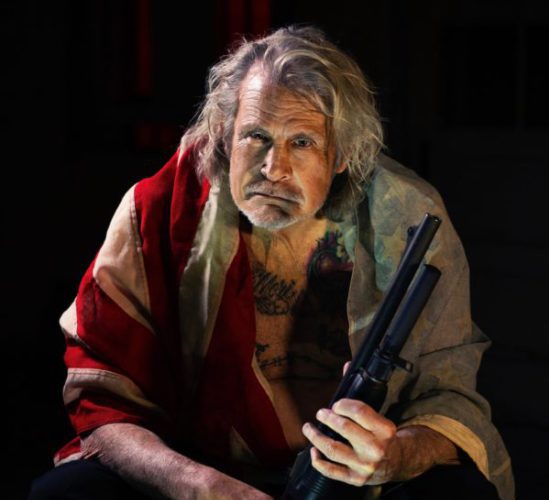 HOLLYWOOD – The arc of LGBTQ+ history over the past 50 years has been one of constant upheaval and evolvement. From a period when it was both illegal and insane to be gay, through the achievement of being able to serve openly in the military, to marriage equality and the ability to create families to today's fight against the tyranny against Trans people, the movement has not stopped to take a breath.
Michael Kearns, the first recognized "out" actor on the Hollywood landscape, has been a visible presence through it all. More importantly, he has always" been visible on the gay scene. In the seventies he epitomized the free love and erotic freedom that many gay men lived. He was featured in classic gay porn movies and did a PR stint as the face of the "happy hustler."
"That was my introduction to a lot of people," Michael told me when we sat down for a chat on Rated LGBT Radio. "I kind of captured the zeitgeist of the times, the freewheeling seventies. We forget that there was that period of time when sexuality was joyful and exciting and thrilling."
In the eighties he was visible in mainstream media as a gay man playing gay men characters. In 1983, Michael was cast in a minor role on the Cheers Emmy winning episode "the Boys in the Bar." He was instantly recognized for his gay sexual iconic status by LGBTQ audiences, even though the population at large did not know who he was. The casting director who fought for his casting was Stephen Kolzak, who would himself become a prominent AIDS activist before he died at 37 in 1990. Stephen casted Michael to make a statement. He wanted to signal to the LGBTQ community that Cheers had our backs. "He was one of the only ones that had the guts," Michael remembers.
"There were a lot of stereotypes in television regarding gay portrayals. I was pegged and cast in some of those roles. I did play the stereotype, but rather than a straight guy playing those roles, I brought authenticity. I was real. Straight guys playing gay would always spoof the role. They were always 'winking' and signaling to the camera 'I am not really that way.' So, the performances are by in large horrible, even with some academy award winners. The actors were constantly saying that it was not who they were—if they weren't making that clear on the talk shows, they were doing it in the performance itself.' Michael says.
Michael soon morphed into an HIV positive man playing HIV positive characters, while off camera becoming a visible and vocal AIDS activist. "It was a new kind of cliché. They had to always make me look horrible. The ghastlier the better. They could not have an HIV character who looked normal—as I did when I arrived at the set. Finally, I had enough and refused to do that anymore." Michael then immersed himself in theater where he found greater character honesty and truth.
As gay men captured their identities in the 90s as husbands and fathers, Michael was there too—becoming one of the first gay men to adopt a child. It is that role, as a father, that Michael has said is his greatest.
Today, Michael has been a driving force behind QueerWise, a multigenerational writing collective and performance group. Through QueerWise, Michael gives poetic voice to talent that would otherwise be voiceless. Its members include published poets, writers of fiction and non-fiction, playwrights, singers, musicians, social activists, dancers, actors artists and teachers.
This weekend, on Sunday October 17th, QueerWise launches its latest work, The Ache for Home.
"The Ache for Home is a video presentation of heartfelt stories from formerly homeless/unhoused individuals in and around West Hollywood. It was developed through a mentorship program facilitated by QueerWise members. The production represents citizens-turned-writers who share their inspirational stories from those glamorous streets and sidewalks, ranging from soaring self-acceptance to narratives of truth-telling defeats," states Michael. The production can be seen on QueerWise's YouTube Channel starting 5pm October 17.
The Ache for Home features a young cis male with a passion for music and art, who finds joy "when I can put a smile on someone's face and give back", a retired mixed race bisexual government worker who is a voracious reader and literacy advocate, two trans males share their experiences of living on the street, and a former resident playwright who was homeless for 44 days and nights in the city. "I am thrilled at our inclusion of transmen in this work," Michael says. "It is a poorly represented community within a poorly represented community."
On current controversies with media and transgender targeting, particularly the Dave Chappelle issue, Michael remarks, "I am glad it is generating passion. It is bringing up conversation on the plights of black trans women who are victimized at an alarming rate, we should not say victimized… we should say murdered. I am glad we are shedding light on that."
Michael's work has been described as "collisions of sex and death, of eroticism and grief," but he has truly dug to an even deeper level. The Ache for Home takes its inspiration from the Maya Angelou quote, "The ache for home lives in all of us, the safe place where we can go as we are and not be questioned." Michael Kearns work has always encouraged us to go, and live, "as we are." He is the amalgamation of eroticism, grief, healing, and appreciating the richness of life itself.
He is the godfather of LGBT+ authenticity. In earlier days, he may have represented sex, he may have walked us through a period of darkness and death into the arms of the creation of the new family. He has now brought us home, and when we look at him, we see a new quality.
Wisdom.
********************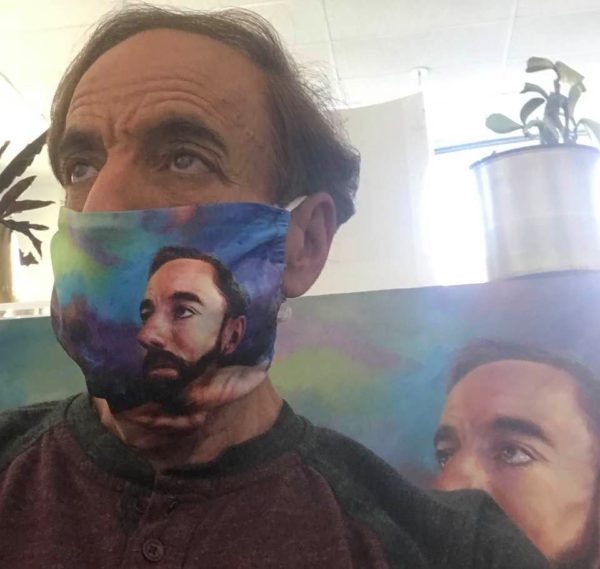 Rob Watson is the host of RATED LGBT RADIO, a national podcast and he's one of the founders of the evolequals.com.
A gay dad, business man, community activist and a blogger/writer, Watson is a contributor to the Los Angeles Blade covering entertainment, film, television, and culture with occasional politics tossed in.
********************
Listen to the show here: