Holiday must-sees, for the very merry Mary
And a naughty New Year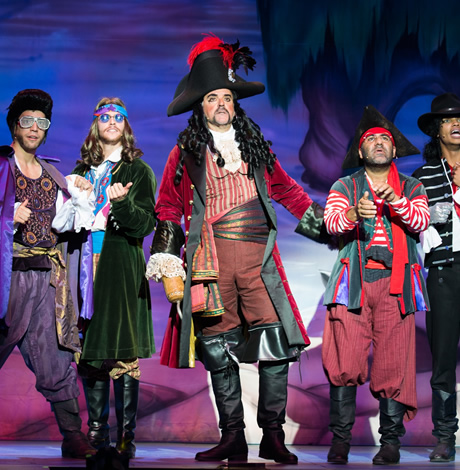 That period between Thanksgiving and Greek Orthodox Christmas used to be so simple: Shunned by our families and bereft of legally sanctioned mates, we'd drown our sorrows in booze and boys, in bars and back alleys. Steamy Santa role-play scenes with strangers, and 4 a.m. pinot grigio-infused booty calls to estranged exes, were gift-wrapped presents we gave to ourselves. Good times.
Fast forward to the present, and what a world we live in: Straight people nail "RuPaul's Drag Race" trivia questions, and mom calls your husband by his name, as the whole clan sips cocoa, while watching "Call Me by Your Name."
It's enough to make you run to a place where the lights are dim and everybody keeps it gay, the old school way. Hence, our little holiday roundup. We even snuck in a family-friendly show, for LGBTQs with kids of their own. That's a thing now, right?
Seriously, though, good for us. Onward and upward. But first, a bit of transgressive fun.
Jackie Beat's "Illuminati or Nice?"
NYC's loss was LA's gain, when devilishly clever drag queen Jackie Beat made the City of Angels her home. But last week saw Beat return to those deep Gotham roots, for the premiere of her 21st annual holiday show.
Strutting the stage of the Laurie Beechman Theatre in a defiantly unseasonable black ensemble, the foul-mouthed legend did not disappoint, delivering a non-stop barrage of obscene observations her capacity crowd gobbled up like cookies left for Claus.
The self-identified "secular soldier," who "has obliterated just about every holiday song ever written," drew on her deep well of cutting classics—including a cocaine-laced corruption of "Let It Snow" (whose refrain advised weary holiday shoppers and hosts to, "Do some blow, do some blow, do some blow."), and the rape-accusation-cum-consensual-sex confessional, "Santa's Baby," which charts the consequences of a Christmas Eve rendezvous, after the Jolly Old Elf himself unloads a sack of goodies inside our positively glowing Jackie.
Of bringing "Illuminati or Nice?" to her home turf, Beat told the Blade, "I'm very excited to be returning home to Los Angeles after touring Australia and New Zealand with Dita Von Teese's 'Glamonatrix.' I've never had to do my holiday show after Christmas, but—just like I say about the Trump impeachment—better late than never!"
Beat's new material includes a parody of Lizzo's "Juice," reconfigured as "Jews," to celebrate "how I convert to Judaism this time of year, to take advantage of everything Hanukkah has to offer!" Elsewhere in the show, the Aqua classic "Barbie Girl" becomes an anthem for insatiable carnivores, as Beat's "I Love Barbecue" offers "an alternative to a traditional Christmas menu. And 'White Christmas' is now 'White Privilege.' Keeping it light and PC as usual, LOL!"
Fun fact, and not just for the front row: While keeping one's head down is productive protocol for a certain type of lusty pursuit, doing so to avoid eye contact pretty much guarantees you'll become a target of ridicule. No song is safe at a Jackie Beat show—so why should you be?
"Illuminati or Nice?" is performed Fri., Dec. 27 and Sat., Dec. 28 at 8 PM & 10PM and Sun., Dec. 29 at 7 PM & 9 PM, at the Cavern Club Celebrity Theatre (1920 Hyperion Ave). For tickets ($27.50; $29.87 with service fee), visit missjackiebeat.com/schedule.
BenDeLaCreme and Jinkx Monsoon's "All I Want for Christmas is Attention"
Emboldened by the success of their virgin stab at a collaborative holiday extravaganza (2018's "To Jesus, Thanks for Everything!"), those quirky, contrasting queens BenDeLaCreme (sugar) and Jinkx Monsoon (spice) are back, confronting this pressure-filled period of the year with, their publicity material assures us, "a little song, a lot of eggnog, and theaters full of people looking at them… Yup—all they want for Christmas is attention!"
And they'll get that attention the old-fashioned way: By earning it. Memorization and rehearsal, concepts that elude many a queen who thinks she can just wing it, are standard-issue skills for this duo.
"It's definitely more structured than the average drag or cabaret experience usually is," says Jinkx.
In the mode of "To Jesus," this new show, says DeLa, is "a mostly scripted, two-person play, with dancers and puppets and everything in between."
But there's ample room for spontaneity.
"We've found a balance between strict script work and pockets of improv," notes Jinkx. "It's scripted enough that there's quality control and you'll get what you pay for, but improvised enough that each show is unique and honest to that specific night."
As for themes, Jinkx says they've been mulling it over since last year's show, and settled on "what I think will be the through-line of our holiday shows forever. Essentially, the holidays are a hard time of year for everyone."
And so, they note, this entry in what Jinkx just implied will be an annual ritual resolves to answer that thorny, age-old question: How do you balance having holiday cheer with knowing it's also a tough time for some folks?
"The disconnection from Christmas is what connects us," says DeLa. "We set out to list everything that's wrong with the holiday season, and then explain why it's still ok to love all of it… The show is about those two strong feelings about the holidays clashing, and trying to find a way to have the other understand and co-exist in those feelings."
"We're making Christmas great again," says Jinkx, with DeLa merrily noting, "We're excited to share our trauma with you."
Coming together to "muddle through somehow," as a certain Garland once sang, may be the greatest gift of all.
"All I Want for Christmas is Attention" is performed Sun., Dec. 29, 8 PM, at the Montalbán Theatre (1615 N. Vine St., Hollywood). For tickets ($25-$70, with VIP/Meet & Greet option available), visit jinkxanddela.com.
"Peter Pan and TinkerBell: A Pirates' Christmas"
This "singing, swashbuckling adventure performed in the high-flying style of a British holiday Panto" sees Tinker Bell, Wendy, and Peter Pan on a quest to foil the dastardly pirate plot to kidnap Pan, thus giving Captain Hook the only gift he really wants.
Family-friendly humor, more than a dollop of dance, and songs by "everyone from Taylor Swift to The Bee Gees" enliven the proceedings. John O'Hurley (of "Seinfeld" fame) as Hook and Clarice Ordaz (of "So You Think You Can Dance") as Tiger Lily are among the cast.
"This show offers fun for the entire family," says Becky Lythgoe, of the play's presenting entity, Lythgoe Family Panto. "From dancing in the aisles to singing along, there's something for everyone! The casts are inclusive and represent the diversity in our community, with local kids in addition to the adult ensemble."
Cool gay uncles and LGBTQ+ parents will also appreciate Captain Hook's cover of The Village People's "In the Navy" (because he's, you know, captain of a ship).
Through Dec. 29. Friday, Dec. 27 at 3 PM & 7 PM, Sat. & Sun., Dec. 28 and 29, at 12 PM & 4 PM. At the Laguna Playhouse (606 Laguna Canyon Rd. in Laguna Beach). For tickets ($41-$76), visit lagunaplayhouse.com or call 949-497-2787.
Company XIV's "Nutcracker Rouge"
Those who find themselves in New York City and yearning for a theatrical experience both mind-blowing and eye-popping will find it through Jan. 26, deep in the heart of Bushwick, Brooklyn.
That's where Austin McCormick's scantily clad Company XIV is ensconced, and ready to stun your senses with the sexiest "Nutcracker" this side of Sodom. Described as "a unique blend of circus, Baroque dance, ballet, opera, live music and lavish design," Company XIV is tightly packed with nimble aerialists, chill-inducing vocalists, and gravity-defying dancers (whose lithe male members werq their sky-high heels with a ferocity that puts past, present, and future "RuPaul's Drag Race" girls on notice).
Their annual beefy run of "Nutcracker Rouge" may well be Company XIV's crowning achievement. Unabashedly hedonistic, the erotic energy transfers well to the audience, and qualifies as foreplay—so as you leave the theatre with that special someone, possibly buzzed by the imaginatively mixed libations they serve at the bar, you'll have ample inspiration to get cracking on that nut of your own.
Through Jan. 26, 2020. Performances are Thurs.-Sun., plus select additional evenings, with a special New Year's Eve show at 10 PM. At Théâtre XIV (383 Troutman St., Bushwick, Brooklyn). Tickets are $105-$195, and champagne VIP Couches for two people are $375-$565. Purchase at CompanyXIV.com or by calling 1-866-811-4111. The show contains nudity, partially and at times nearly complete, so 21 and over only.
"The Inheritance" on Broadway
Also in NYC's must-see category is the current Broadway production of Matthew Lopez's award-winning, 2018 West End hit. The two-part play has been likened to "Angels in America," for its emotional heft and narrative sprawl—a fair comparison, if only for those surface area similarities.
Although both works bring HIV/AIDS to the forefront, "The Inheritance" does its heavy lifting by smashing the atoms of those who survived the plague years with contemporary Manhattan gays whose attitudes and ambitions are alternately informed by, and independent of, those who came before them. A not-so-loose adaptation of E. M. Forster's "Howards End," the extent to which that calls to mind the 1910 novel or the 1992 Merchant Ivory film is as good a marker of any, to note where one's generational loyalties lie.
Forster himself walks among the proceedings, as a dream guide, audience stand-in, and "professorial presence who guides a group of young writers through the creation of the work that will become the play we're watching (subject to revision, as we go along)"—according to this reporter's review for Los Angeles Blade's sister publication, which can be read in full via a search for "The Inheritance," at washingtonblade.com. Plot points and character intel await, for those inclined to find out more. Short version: "The Inheritance" should be seen, and seen in full.
At the Ethel Barrymore Theatre (243 W. 47th St., NYC). Prior to Jan. 3, you can order $59 orchestra seats and $39 front mezzanine seats for all Wed. matinees and Thurs./Fri. performances, through Feb. 27. Offer also applies for all performances through Jan. 5. Purchase at telecharge.com, or by calling 212-239-6200. No special code is required.
The ultimate guide to queer gift giving
Perfect presents for everyone from roommates to soulmates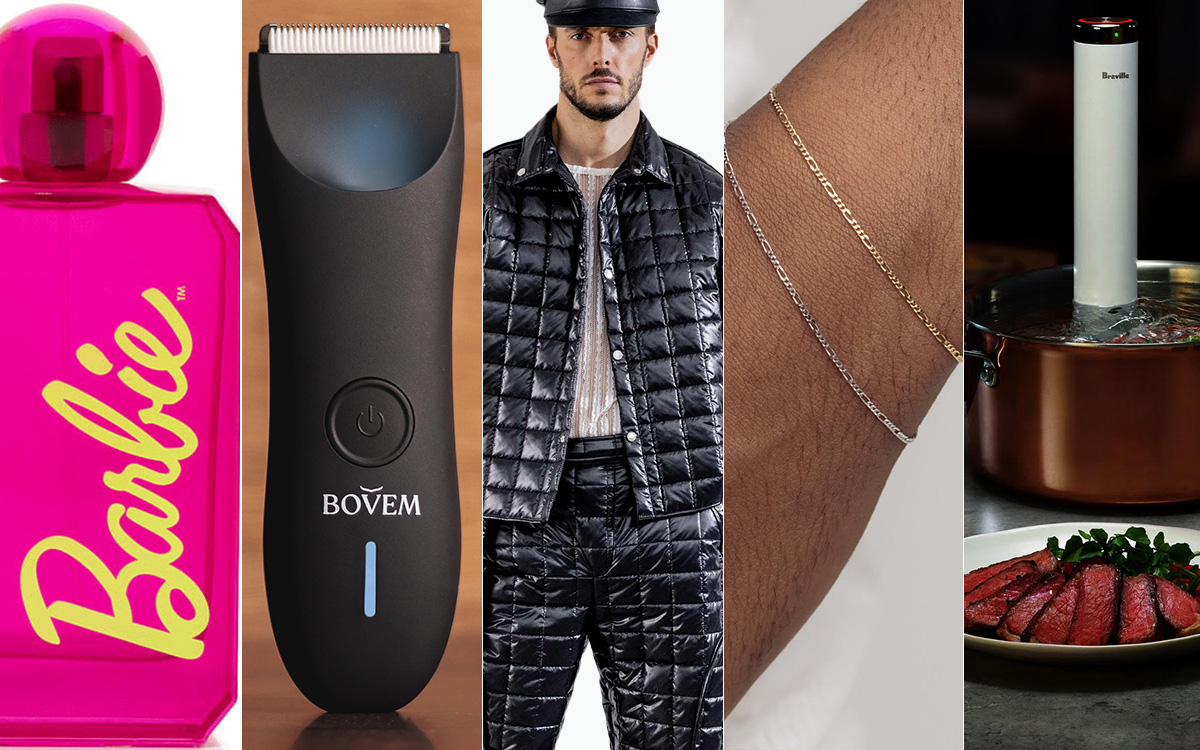 Searching for special deliveries for that special someone? Consider these elf-approved, consciously curated presents perfect for everyone from roommates to soulmates.
---
Star Wars Home Collection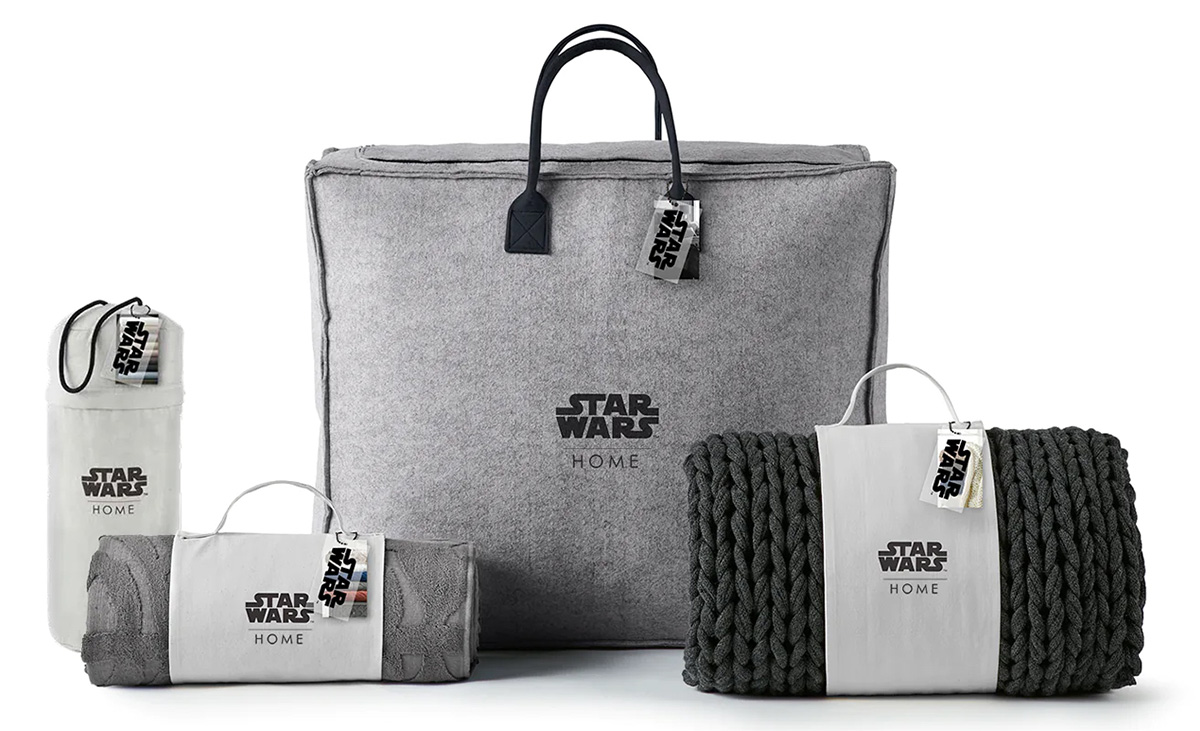 Movie nights in bed get a comfort upgrade from the Force – for those who uphold Jedi code in the streets but embrace the Dark Side in the sheets – with Sobel Westex's Star Wars Home Collection, five- to seven-piece twin, queen and king sets suitable for either alliance. Cop a bootleg of the infamous "Star Wars Holiday Special" (legal copies don't exist, nor has it been rebroadcast since its one-and-only airing in 1978) and settle in for a snacky screening with premade Johnson's Popcorn (a Jersey Shore staple) or Pop 'N Dulge's DIY gourmet kits. SobelAtHome.com, $350-$390; JohnsonsPopcorn.com, $27+; PopNDulge.com, $23
---
Bird Buddy Smart Feeder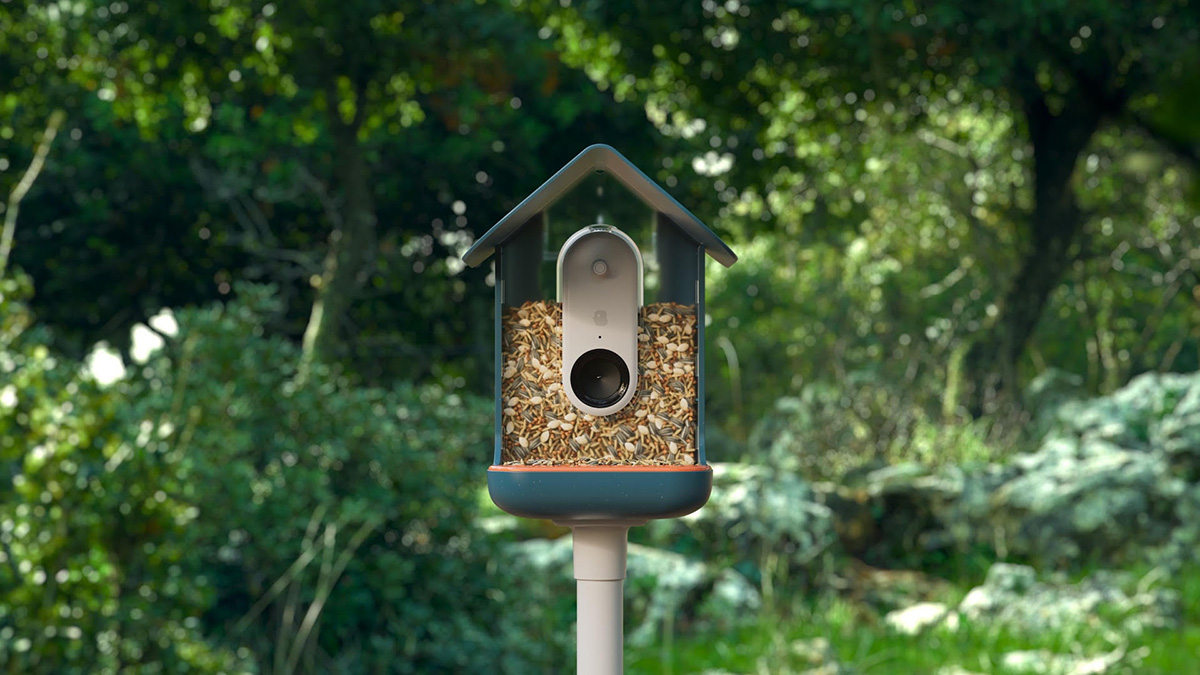 Avian enthusiasts get up close and semi-personal with feathered friends thanks to the Bird Buddy smart feeder that allows safe viewing via a solar-powered, app-enabled camera, along with adorable add-ons like a suet ball holder and three-in-one nutrition set to keep the neighborhood's population happy and healthy. MyBirdBuddy.com, $299-$415
---
Link x Lou Permanent Jewelry Pop-Ups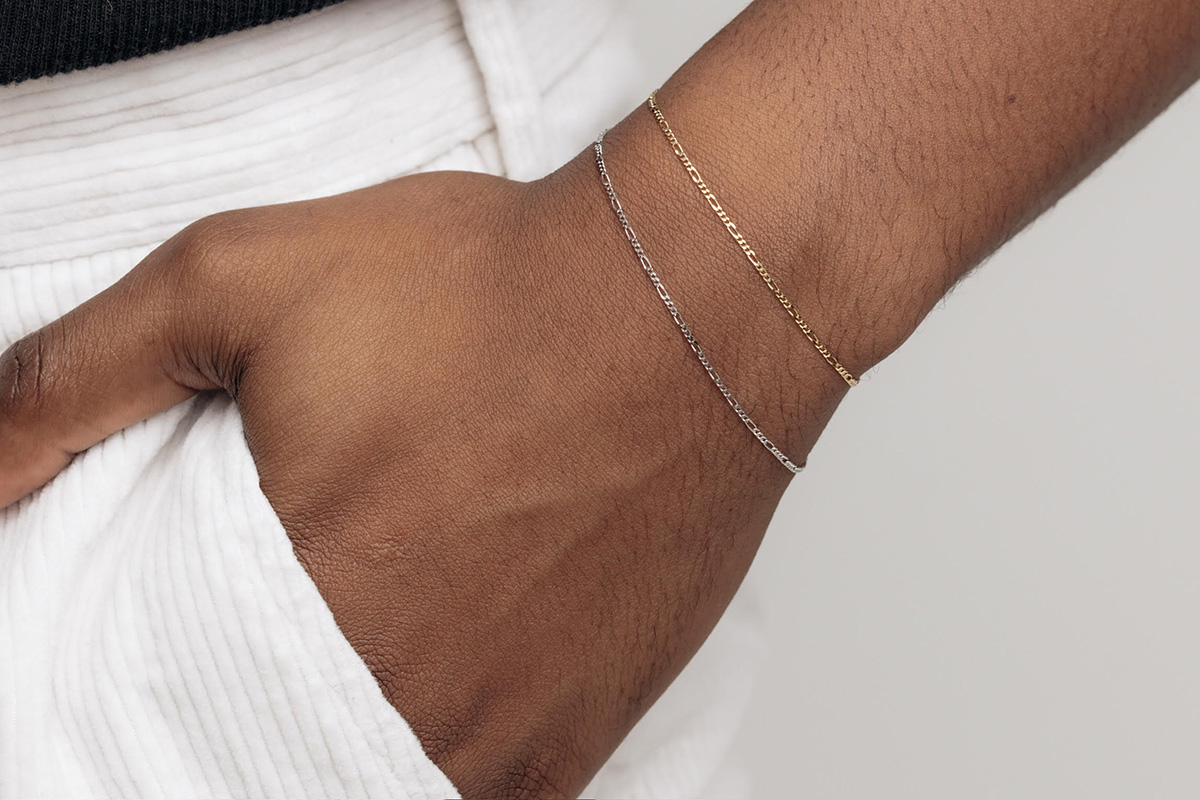 Jewelry – but make it an experience. That's the premise behind Link x Lou, a quick-fitting accessory service providing recipients with in-person appointments for custom-linked, clasp-less 14-karat white- and yellow-gold necklaces, bracelets, anklets, and rings that wear until they're worn out. Money's on 'em lasting longer than the situationship you've got goin', but may the odds be ever in your favor. LinkxLou.com, $55-$500
---
Orttu Shelton Puffer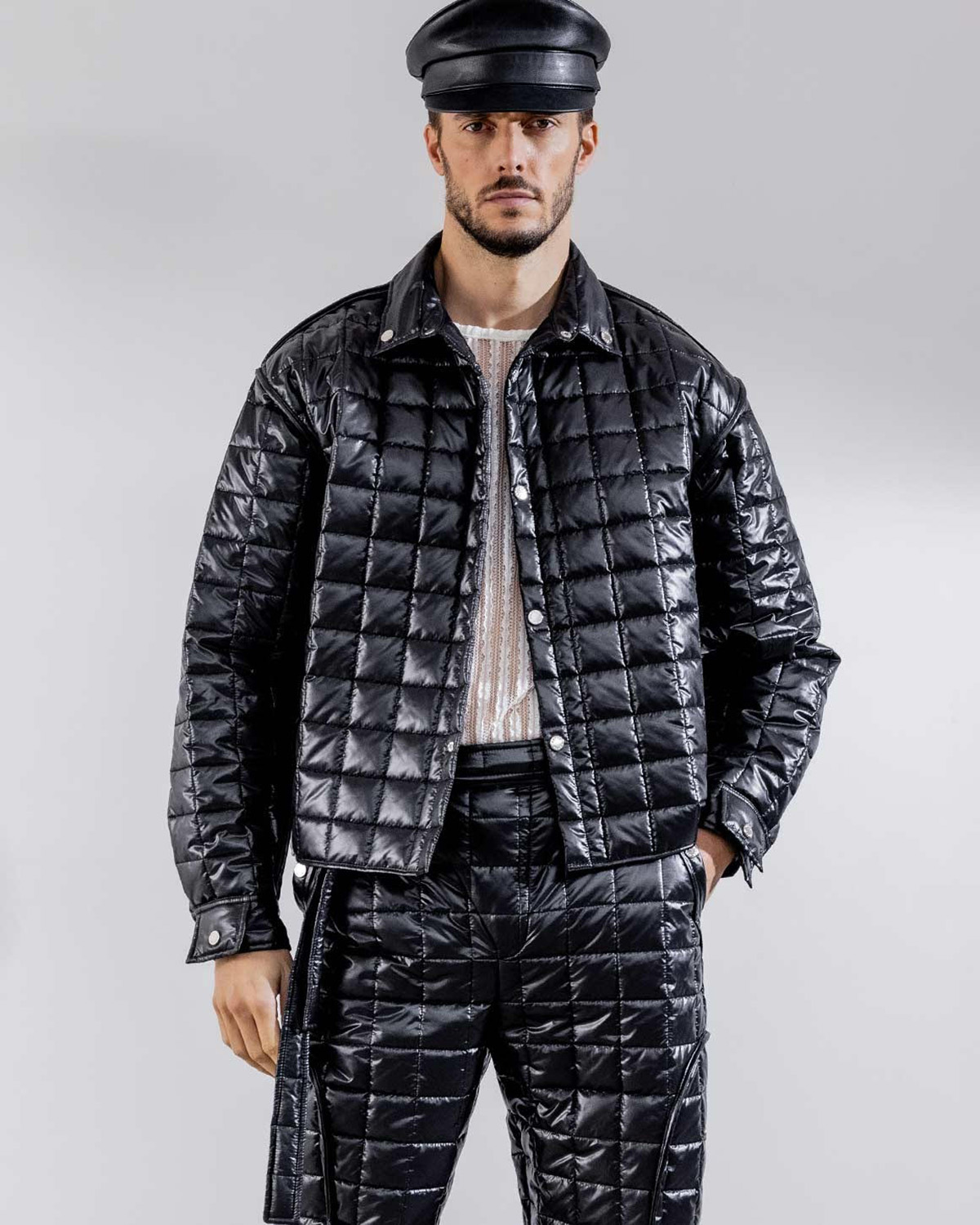 Guess who's coming to dinner? It's you as an alt-timeline Tom of Finland in Orttu's fully quilted, oversized Shelton Puffer comprised of double-layered high-sheen fabric and press-stud fastening that results in a slick style statement vers-er than you are. Orttu.com, $203
---
Winter Discovery Mini Scented Candle Set

Apotheke takes the guesswork out of choosing just the right ambiance-inducing aroma with its Winter Discovery Mini Scented Candle Set, featuring six fragrant two-ounce tins in seasonal smells that include birchwood apple, black cypress, blackberry honey, cardamon chestnut, charred fig, and firewood (with a combined 90-hour burn time), and packaged in a nostalgically illustrated gift box accentuated by festive gold detailing. ApothekeCo.com, $64
---
Polaris General 1000 Sport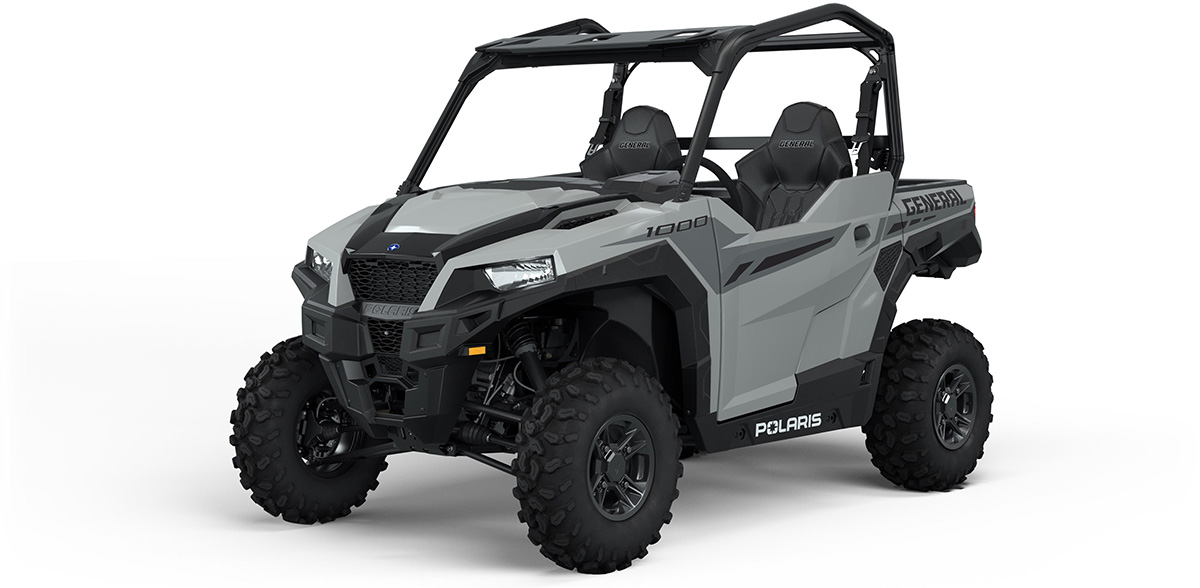 Resort communities across the country have adopted golf carts as a preferred mode of transportation, and you can establish yourself as a local baddie in Polaris' General 1000 Sport – in ethereal colorways like ghost gray – equipped with a four-stroke DOHC twin-cylinder engine, 100 horsepower, 1,500-pound hitch-towing capacity, and enough street cred for Boomers to shake their fists at. Polaris.com, $17,500+
---
'Arquivistas' Crystal Book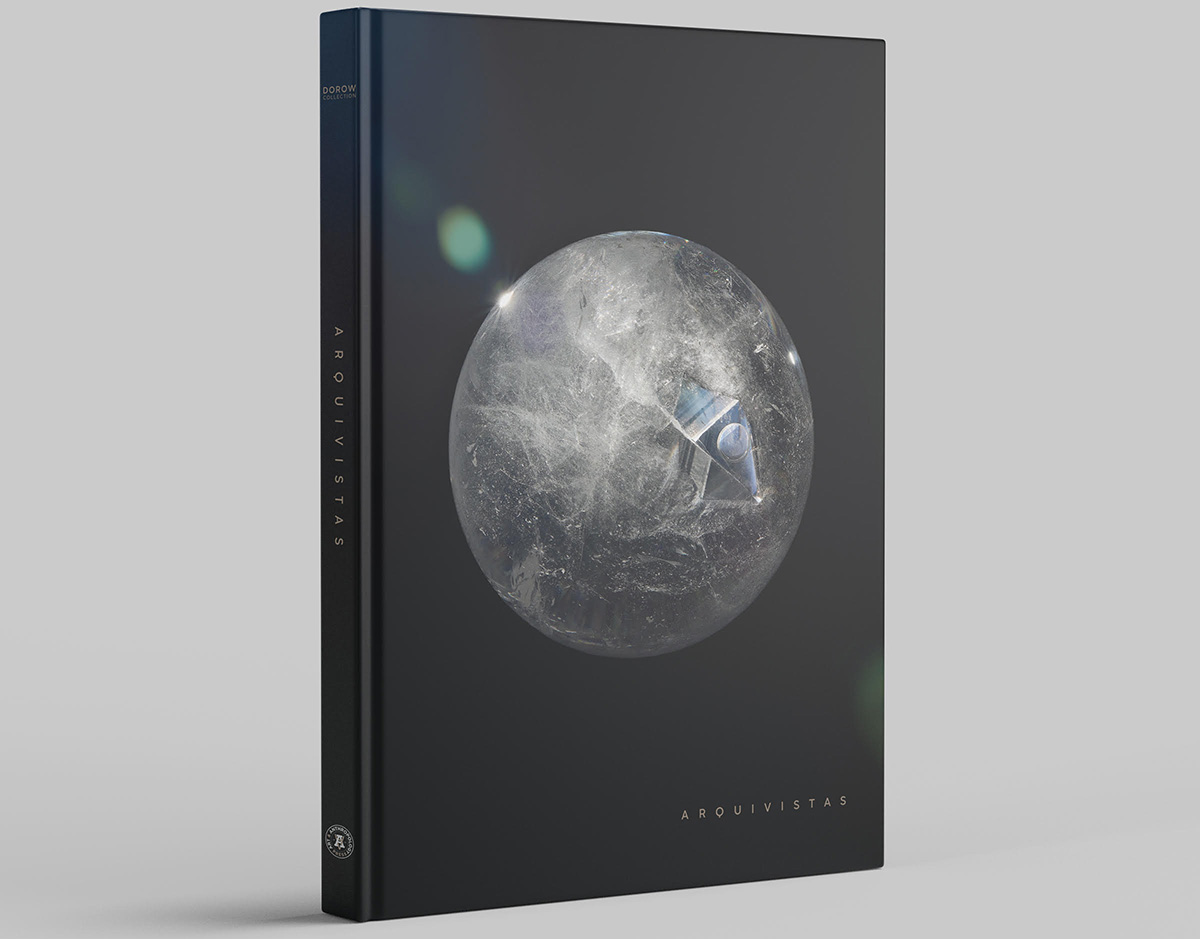 Brazilian crystal devotee Tatiana Dorow has curated an impressive collection of more than 1,000 rare and exquisite minerals – ranging from one ounce to over 5,000 pounds – the comprehensive record of which is now compiled in the sizable coffee-table tome "Arquivistas" (Portuguese for archivist) that's sure to satisfy, delight, and provide endless holiday-party talking points to the New Agers in your life. (You know they will.) ArtAndAnthropologyPress.com, $350
---
Bovem Globe Trimmer 2.0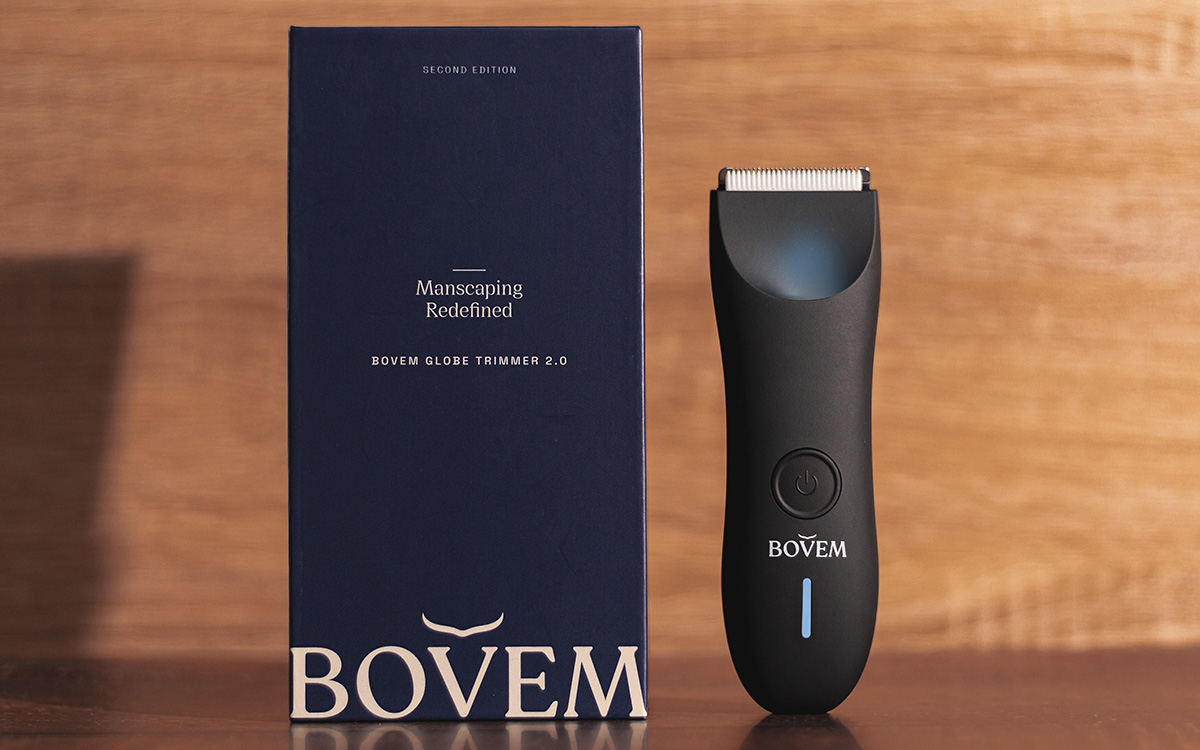 There are plenty of manscaping tools on the market, but perhaps none are designed with your delicate bits in mind like the handsome second-gen Bovem Globe body and groin trimmer with its ergonomic textured grip, powerful 6500 RPM with low vibration, varying guards, and replaceable TrimSafe blades that tidy you up without cutting skin or pulling rough hair. Deck the halls! – no more bloody Christmas balls. Bovem.co, $60-$87
---
Lexington Glassworks Decanter Set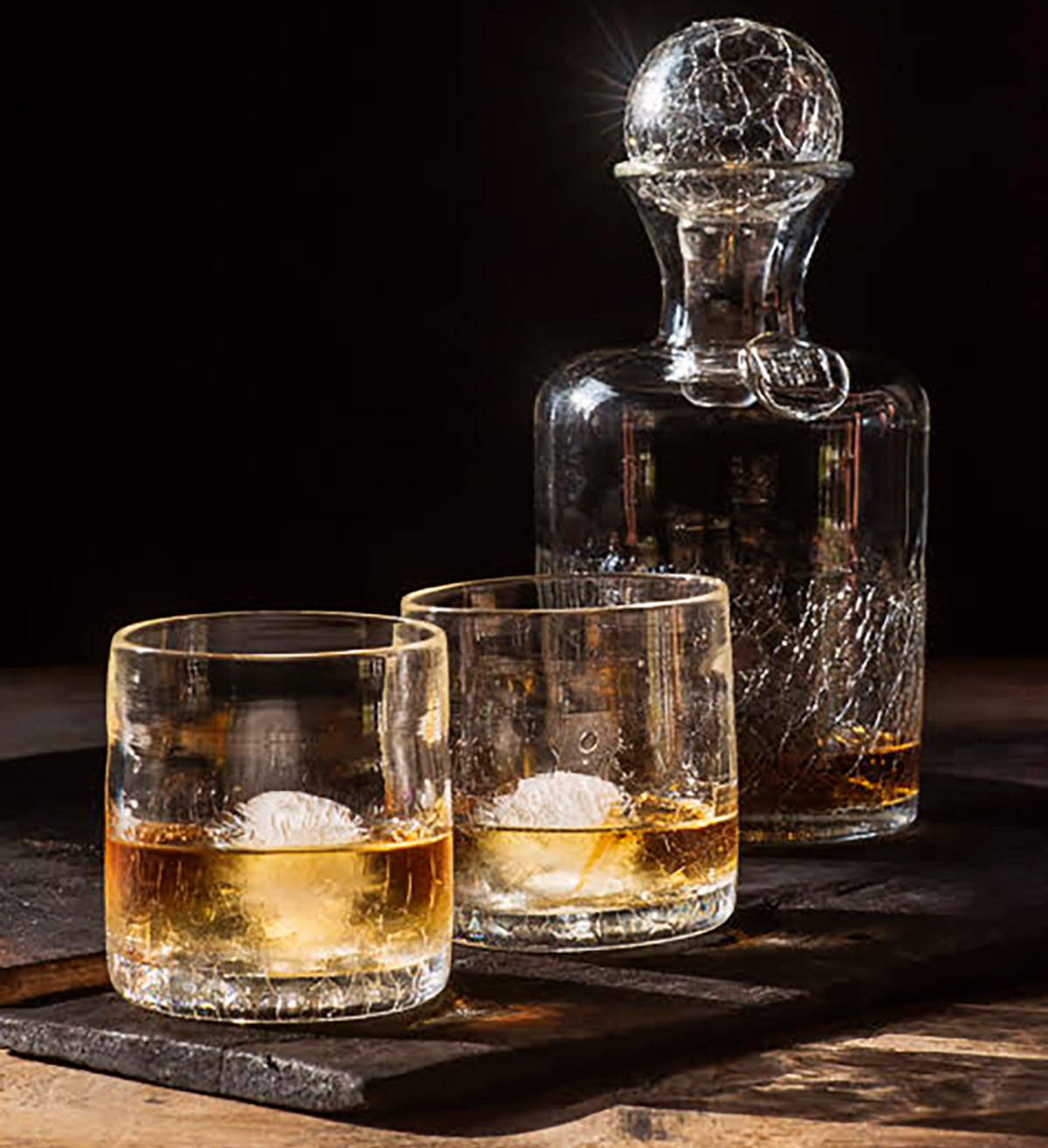 Pour one out from Lexington Glassworks' hand-blown whiskey decanter, each one individually crafted in the company's Asheville, N.C., studio and detailed with an elegant crackle finish that lends an air of sophistication to any home bar cart. Pair with a set of LG's complementary rocks glasses, in the same distinguished style, for a cherished gift. LexingtonGlassworks.com, $280
---
Joule Turbo Sous Vide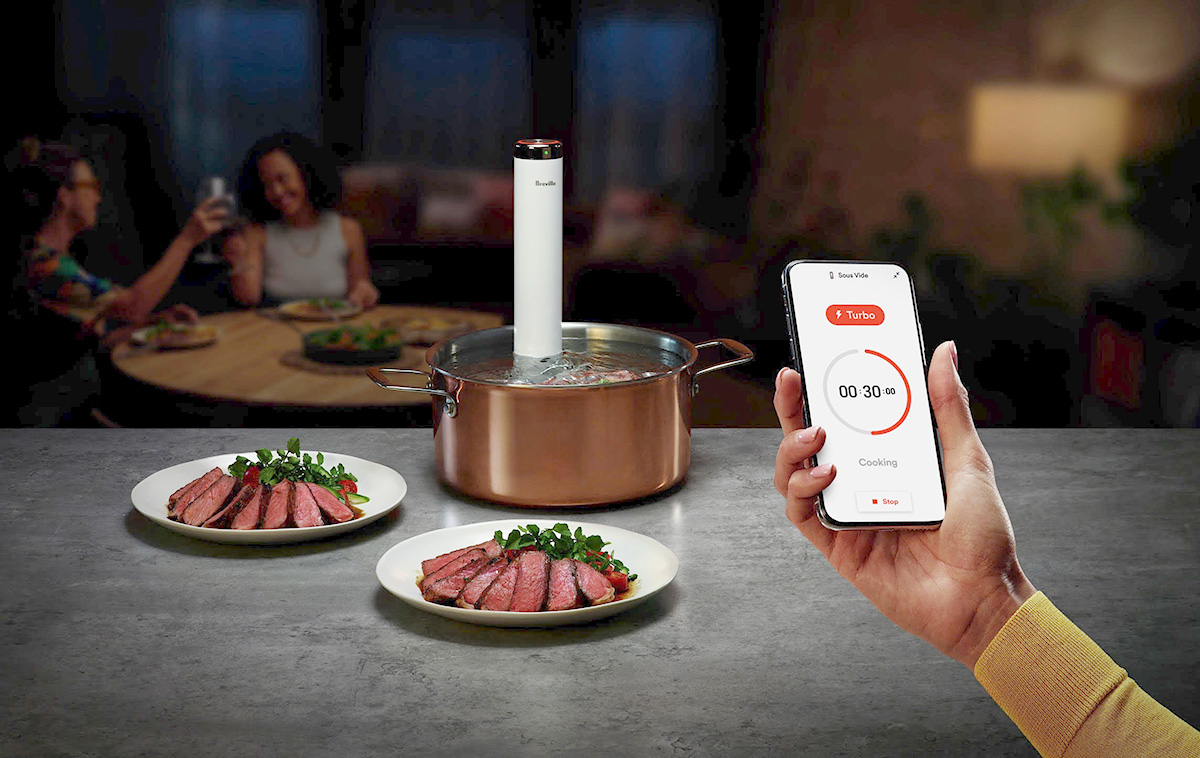 Your fave chefs' autopilot cooking technique hits home countertops in Breville's sleek Joule Turbo Sous Vide stick, which cooks seasoned-and-bagged meats and veggies to a faster-than-ever optimal internal temperature (unattended, no less) before a lickety-split sear and serve results in restaurant-quality dishes deserving of at least a couple Michelin stars for your minimal-mess kitchen. Breville.com, $250
---
Outlines Shower Liner System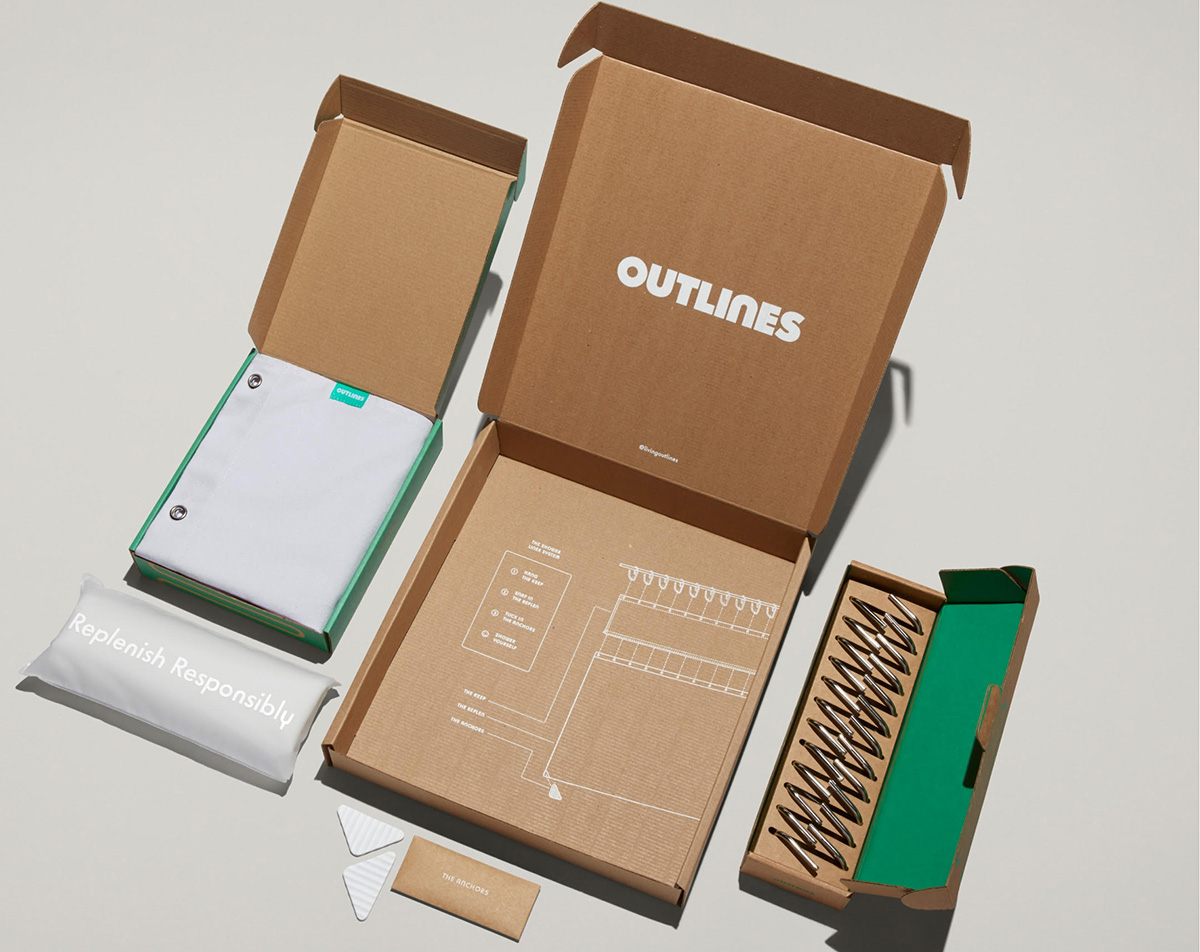 Holiday hosts can practice responsible replenishment amid our planetary plastic-waste crisis when you gift Outlines' thoughtfully designed Shower Liner System that provides users with a machine-washable cotton top piece and fully recyclable bottom to replace when it's time to ditch the grime. Set it and forget it with three-, six- or nine-month auto-deliveries. LivingOutlines.com, $50
---
Barbie Perfume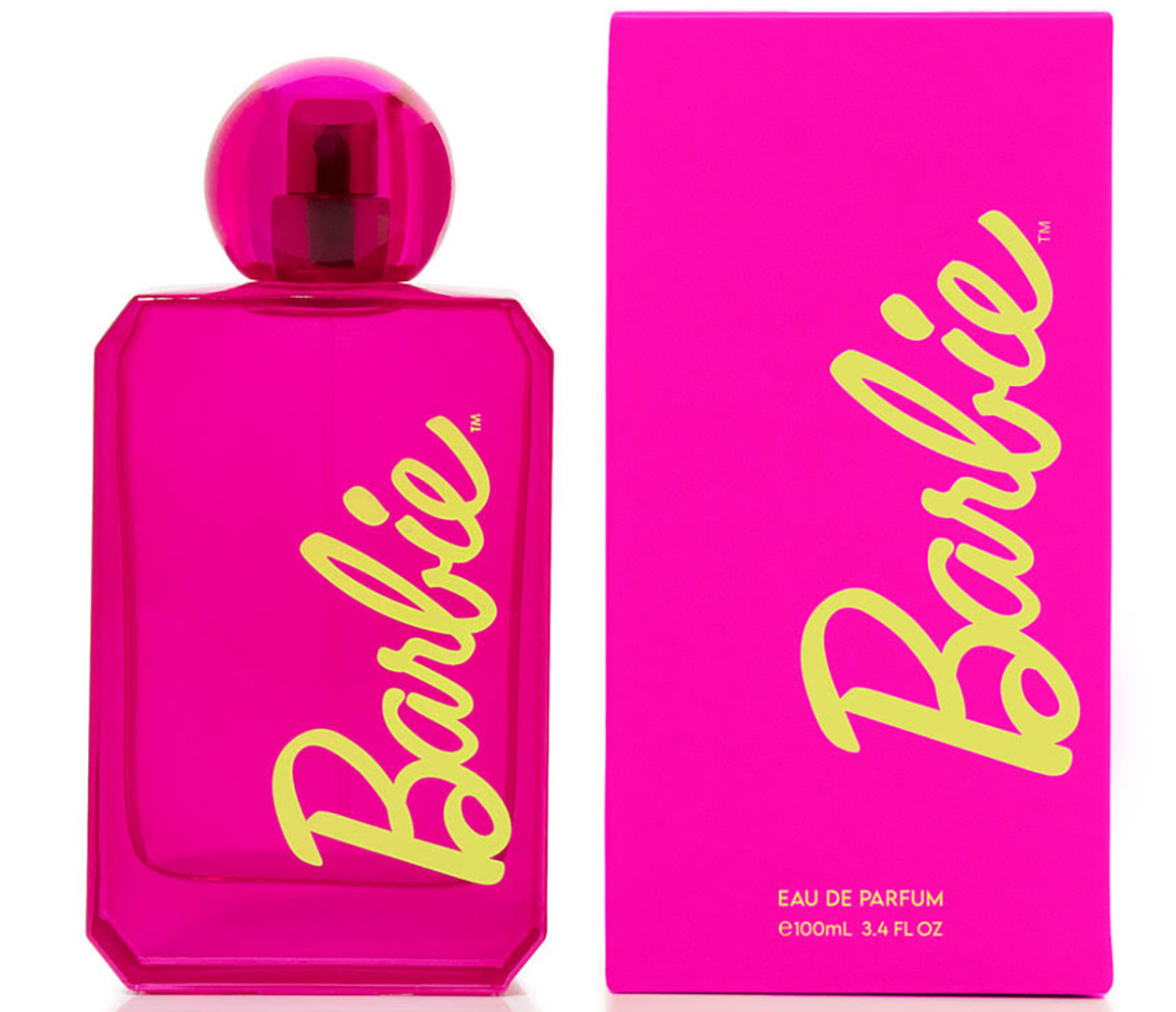 Fight the patriarchy doused in Barbie's sweet-and-fresh fragrance that, from top to bottom, features notes of strawberry nectar and red cherry, peony and pink magnolia, and sandalwood and soft musk for an extraordinary scent that's more than Kenough. DefineMeCreativeStudio.com, $65
---
AiRROBO Pet Grooming Vacuum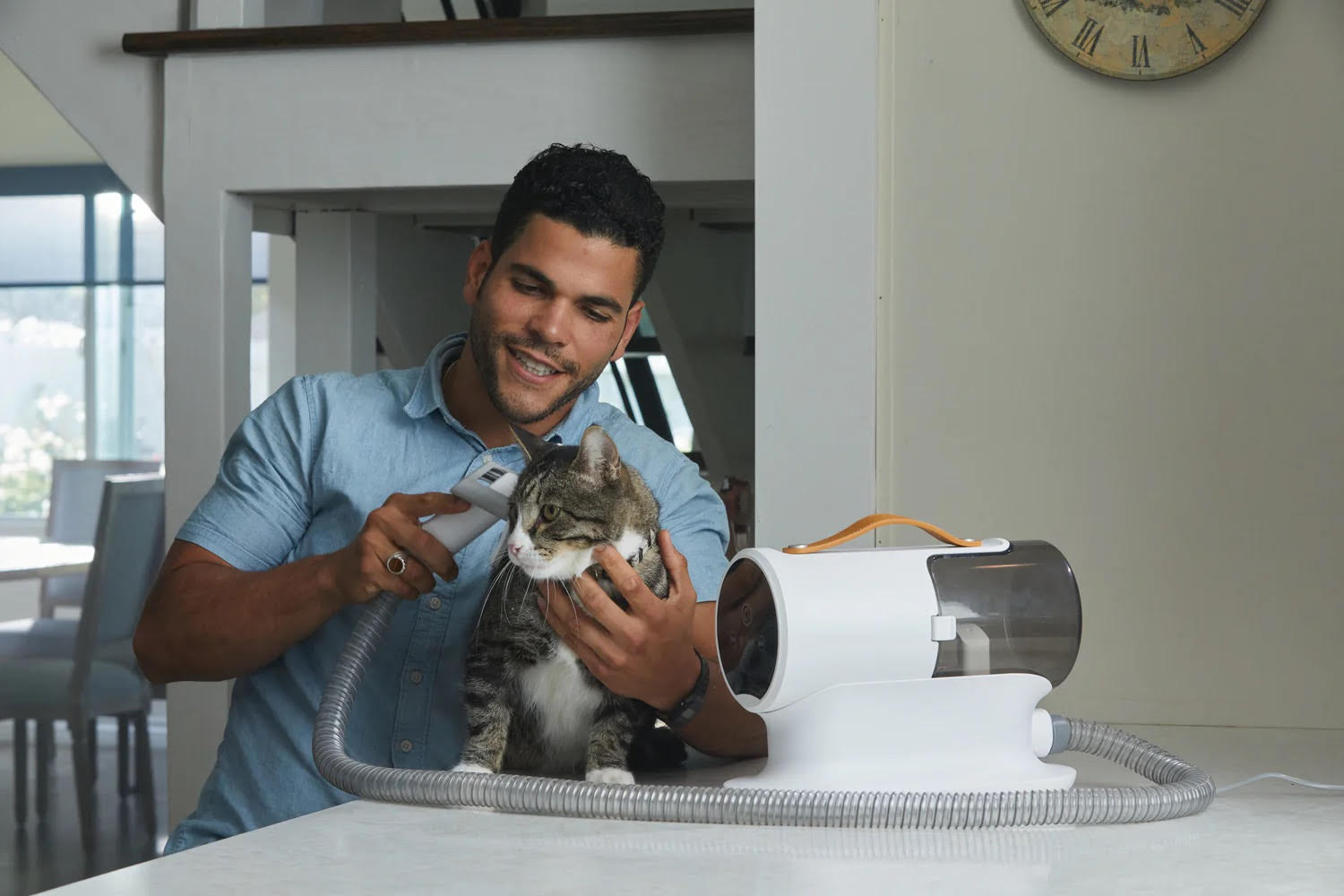 Posh pets enjoy salon-style luxury in the comfort of their homes when treated to a grooming session by the AiRROBO vacuum (think Flowbee for cats and dogs), a five-tool, one-stop solution for keeping furbabies' hair, dander, allergens and mites to a minimum. The portable pamperer includes an electric clipper, crevice and de-shedding tools, and grooming and cleaning brushes housed in a space-saving, HEPA-filtered capsule. US.Air-Robo.com, $110
---
Aura Smart Sleep Mask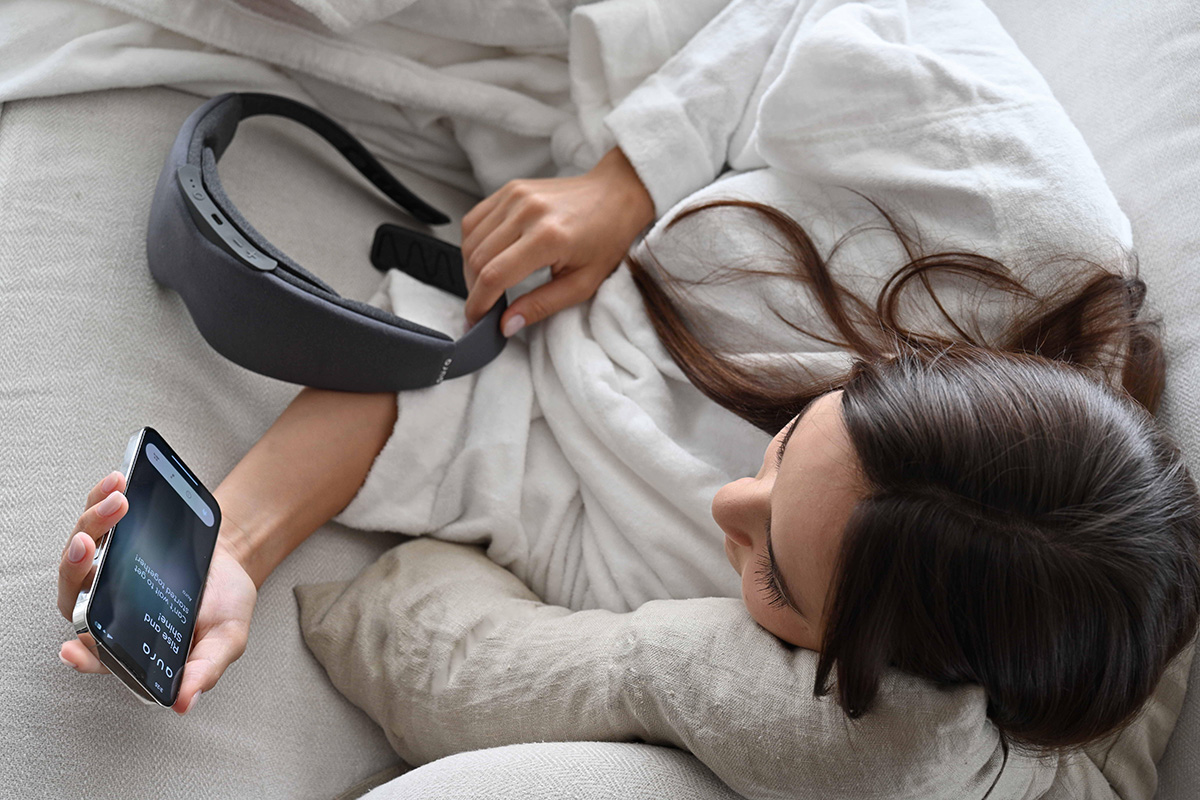 What does the future of total relaxation and deep sleep look like? Blackout darkness and complete serenity in a dream-state sanctuary when you spend your nights in the Aura Smart Sleep Mask with built-in speakers for guided meditation and snooze-inducing ASMR, zero-pressure eye cushioning, and light and sunrise therapy to help you wake rested and refreshed at home and (especially) away. Indiegogo.com, $190
---
Mikey Rox is an award-winning journalist and LGBTQ lifestyle expert whose work has been published in more than 100 outlets across the world. Connect with Mikey on Instagram @mikeyroxtravels.