"Dr. Jackie: Unlicensed Psychotherapist" premieres on OUTtv
Jackie Beat's new series is just what the (unlicensed) doctor ordered. The show is available exclusively on OUTtv.com & on the OUTtv Apple TV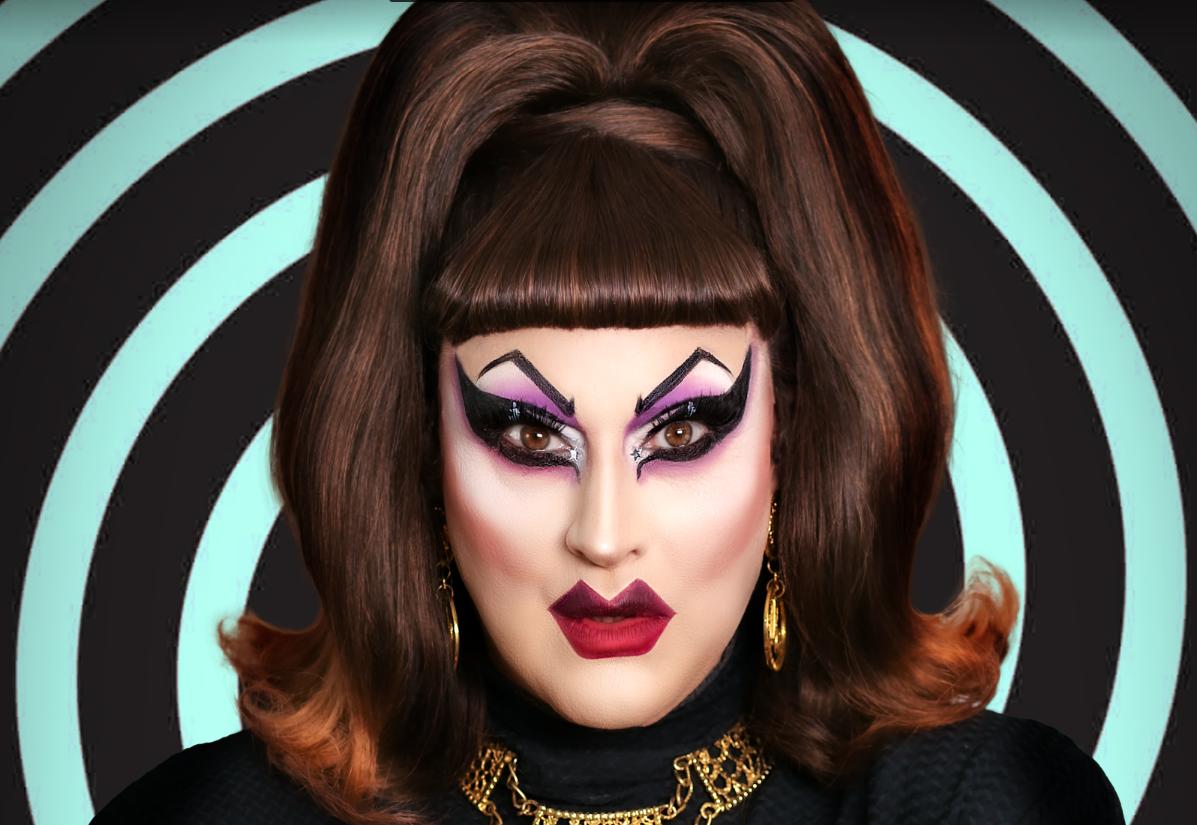 NEW YORK – While much of the world spent the pandemic sheltering in place and binging on Netflix in an attempt to stave off madness, innovative (and already insane) Jackie Beat found herself pounding a different drum.
The veteran drag queen known for belting out hilariously filthy song parodies while hurling cruel insults at delighted audience members immersed herself in online academia, only to emerge several hours later with… no formal education, but a self-declared title that everybody agreed would also be a kickass concept for a TV show, and a pretty good title to boot: "Dr. Jackie: Unlicensed Psychotherapist."
And so, on this day, September 19, 2022, it shall be so: "Dr. Jackie" premieres on OUTtv with new episodes each week through October 24. Watch the trailer HERE. The premise is simple: Dr. Jackie runs her "practice" out of an office managed by her "cute but confused assistant" (played by longtime creative collaborator Sherry Vine, whose ballsy, bonkers variety show had its premiere season on OUTtv last year). Sherry's the dutiful gatekeeper who shepherds a revolving cast of funny, famous people (mostly top-notch drag queens) into their sessions with tough-but-fair, decidedly uncredentialed Dr. Jackie.
"It's such a great feeling to not only entertain people, but be able to help them, too," said Dr. Jackie, in a press announcement for her six-part series. "It's a real win-win. I'm very proud of the fact that I am able to make mental health just a little more glamorous and fun! And if anyone wants to cancel me for 'mocking' pyschotherapy, please do it! I haven't been on THAT reality television show so I need all the publicity I can get!"
Taking a leap of faith that "Dr. Jackie" will be up to the level of quality we associate with the sold-out stage shows of Jackie Beat—and also betting heavily that Dr. Jackie has already figured out a way to dispense prescription drugs—The Los Angeles Blade is happy to generate more publicity for the good Doctor, who along with Sherry Vine took some pre-premiere time to participate in the spirited Q&A you see below.
The Los Angeles Blade (Blade): How did the show come about? Is this a product of your frequent collaborations with Sherry Vine?
Jackie Beat (Jackie): Sherry gets all the credit for making this happen! After being in show business for over three decades, I sort of had the attitude of, "This will never happen"—but Sherry was beyond optimistic and determined. I'm sure the success of her variety show on OUTtv helped. Oh, and my beauty!
Sherry Vine (Sherry): We had talked about this idea for a few years and I said, "Let me run with this and see if I can get it picked up" and Jackie said, "OK." I went to PEG and OUTtv who did my variety show, and they immediately said, "Yes." I worked very hard on the pre-production and filming but was less involved in the post-production. Jackie had a very clear vision of how she wanted it to look and sound so other than offering my opinions, I let her run with it.
Blade: How did the pandemic impact the shooting of episodes?
Jackie: We obviously had to adhere to very strict COVID protocols… Testing, masks, limiting the cast and crew, etc. But once this queen had gotten the green light on her own TV show, no pesky little virus was gonna stop her from getting it done!
Blade: Is there improvisation? If so, discuss how that played out.
Jackie: Yes, and everyone really delivered! We had an outline—a beginning, middle, end, maybe a plot twist or two—but then we just let people go for it. The hardest part, as you can imagine, is not cracking up. There was also quite a bit of stuff that was so out-there and just plain disturbing that we were like, "Oh God, we can't use that!" The brilliant improvising also made it very difficult to edit because there was so much gold!
Blade: What part, if any, did you play in the editing? How did the editing process impact the show's pacing and style?
Jackie: Well first off, the editor, Kain O'Keeffe, is a genius! He really has great comic timing so that certainly helped. I have worked with some editors who are technically amazing but don't really get comedy. Kain's instincts are great. And he also kept his cool—most of the time, LOL—working with this control freak. I was really very painstaking in the editing, because one beat or one moment or one word can change everything. The most frustrating part was having to watch each episode 50 or 60 times. I was like, "Is this even funny?" The answer to that question, of course, is YES!
Blade: With "Dr. Jackie," you enter the pantheon of small screen shrinks. What sets your style of therapy apart from colleagues like Lucy Van Pelt and Dr. Bob Hartley?
Jackie: First of all, I could be the illegitimate love child of those two because Lucy is an unqualified, self-centered bitch and Bob is dry and cool as a cucumber. I think I fall somewhere in the middle. A self-centered cucumber?
Blade: Talk about the role of ensemble and/or guest players.
Jackie: We were so blessed to get so many amazingly talented people—most of whom I consider friends. And I also love that people like Elvira [Cassandra Peterson] or Margaret Cho, who couldn't shoot in person, were able to be involved and get "emergency phone sessions" thanks to modern technology! I have several "Drag Race" stars such as Bianca Del Rio, Alaska Thunderfuck, Bob The Drag Queen, Katya, Trixie Mattel, BenDeLaCreme, Tammie Brown, Kelly Mantle and Monét X Change but I also wanted to include supremely talented friends of mine such as Mario Diaz, Nadya Ginsburg, Daniele Gaither, Drew Droege, Sam Pancake, Calpernia Addams, Selene Luna, Pete Zias, Roz Hernandez, and Muffy Bolding.
Blade: Sherry, you play Jackie's sidekick. Is the dynamic similar to, different than, what we see when the two of you work together on stage?
Sherry: Well the dynamic is different in terms of I'm playing her receptionist and she is the star—this time! Lol. But after 30 years of performing together we have a natural chemistry and play off of each other so well. It was scripted but of course there was plenty of improvisation. We were cracking up the whole time! On stage and on camera we are usually in synch—I know exactly where she's going.
Blade: Jackie, what can decades-long fans of your stage work expect from a show not grounded in parody songs?
Jackie: They can expect to be laugh and be entertained so… Same old thing!
Blade: Jackie, Sherry, what's happening between now and the end of the year, in terms of traveling and performing live?
Jackie: I'm doing lots of writing right now, but I will never stop performing. I will do my annual holiday tour, of course. I'm doing my holiday show at The Palm in Puerto Vallarta on Christmas Eve and Christmas Day!
Sherry: We are now in pre-production for "The Sherry Vine Variety Show" Season 2! Yay! We start filming at the end of October, so I'm writing, casting, recording, etc. Lots of exciting guests and surprises—and Jackie will be returning as my partner in crime.
Blade: How do you find performing and living in the "post-pandemic" era: Has it change the way you do things, creatively and personally? What lessons did we learn or ignore from all that time sheltering in place?
Jackie: People seem very appreciative of live shows right now. It's like they didn't realize just how precious those moments of sitting in a darkened theater or nightclub watching a live performer was until it was suddenly gone. I have also learned that if you are naturally funny and talented you can entertain people no matter what – even on their laptop or phone. I was very happy to learn that my comedy and magic could survive and translate to that format. Again, I ain't never gonna let no pesky virus stop me from doing what I do!
"Dr. Jackie: Unlicensed Psychotherapist"—written by Jackie Beat—is directed by John Mark Hostetler and produced by Producer Entertainment Group (PEG) for OUTtv. As of September 19, the show is available exclusively on OUTtv.com and on the OUTtv Apple TV Channel in the US and Canada, OUTtvGo.com and the OUTtv Amazon Prime Channel in Canada and FROOT.tv in the UK and Ireland.
Follow Jackie Beat:
Website: HERE
Instagram – HERE
Website – HERE
Twitter – HERE
Facebook – HERE
'American Horror Story' goes full gay in 'NYC'
Anthology features leather daddies, divas, baths, and gruesome murders in 1981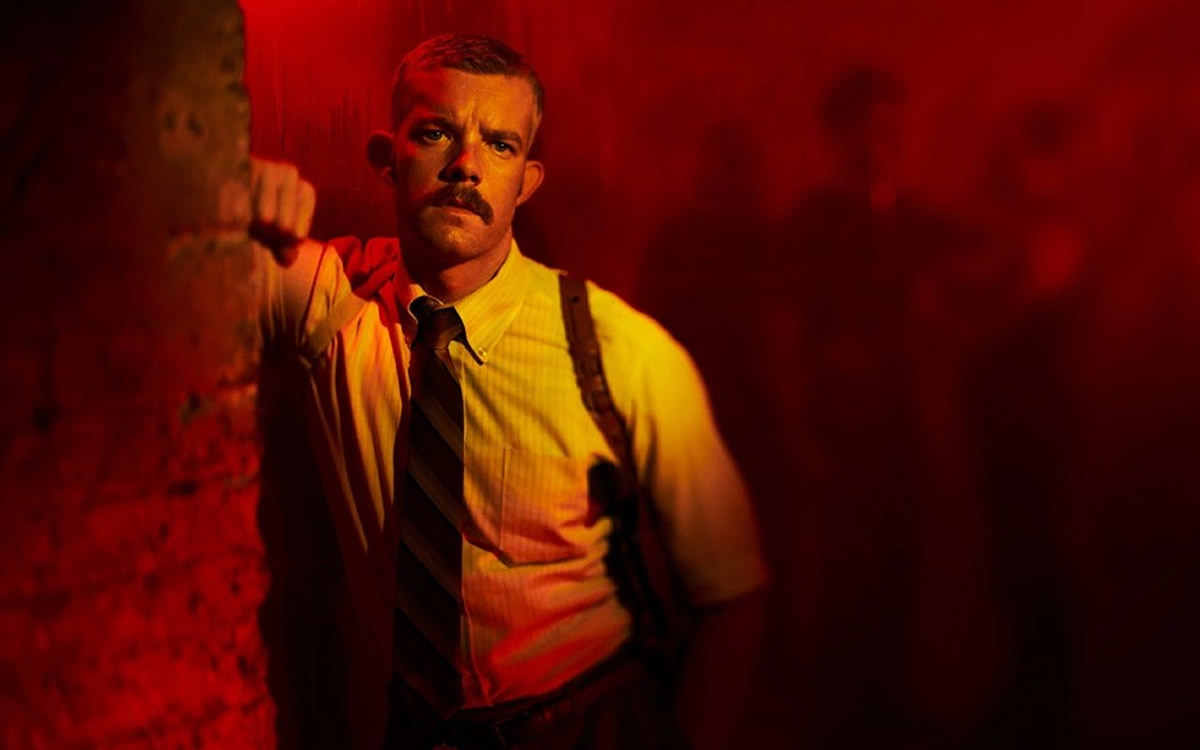 It's hard to believe that "American Horror Story" is now more than a decade old – yet at the same time, it feels like it's been on the air forever.
Arguably the signature accomplishment of gay entertainment mogul Ryan Murphy, who's been behind some of the most acclaimed, controversial, and campy programming of our contemporary era, it's a show that has met all three of those descriptors – often at the same time – while bringing a legion of die-hard fans back for more each season. That's not an easy thing to accomplish, but Murphy's "AHS" juggernaut has managed to keep itself going for 11 years thanks to its anthology format.
It has also, from its inception, been one of the queerest shows on television.
This might be stating the obvious, considering that Murphy typically includes multiple queer storylines in each season and employs a host of out queer actors, not to mention maintaining an unabashedly queer sensibility in the show's aesthetic and bringing in the occasional iconic diva. We only bring it up here because for its latest installment, which premiered with two episodes on FX last week (just in time for Halloween), "American Horror Story" has gone "gayer" than ever.
Titled simply "NYC," it's set against the backdrop of 1981 New York and focuses squarely on the city's thriving gay community. As anyone with even a basic knowledge of queer cultural history already knows, it's a heady time and place for a gay man to be – but it's also a time and place on the cusp of soon-to-descend devastation.
For most of the show's characters, however, AIDS is not even a blip on the horizon, at least not yet. Instead, they're facing a different kind of plague: a wave of grisly murders, targeting gay men, has left a growing pile of dismembered bodies in its wake, and to make matters worse, the NYPD seem uninterested in doing anything about it – or rather, most of them do. Patrick (Russell Tovey), a closeted police detective, has been cautiously pressing his superiors to take the situation more seriously, but it hasn't been enough to nudge them into action; it also hasn't been enough for his lover, Gino (Joe Mantello), an out-and-proud journalist who has made the mysterious killings into his paper's No. 1 cause, and for whom Patrick's refusal to share information about the case for fear of being "outed" has become a sore spot in their relationship.
The stalemate may be about to give way, though. When a young man named Adam (Charlie Carver) shows up at the station to report his roommate's disappearance after a night of cruising in the Ramble, Patrick breaks his silence at home and tells Gino about the incident, encouraging him to pursue the story and giving him a lead to follow, and embarking on a clandestine investigation of his own; likewise, Adam, resolving to find his missing friend after having his concerns dismissed by the police, traces a scrap of a clue to Theo (Isaac Powell), a rising-star photographer, and his art dealer boyfriend Sam (Zachary Quinto), whose dark secrets may or may not be connected with the murders. Meanwhile, somewhere in the "gayborhood," a killer still lurks, and the body count continues to climb.
If you're thinking that the story – written by Murphy and frequent creative collaborator Brad Falchuk – is an allegory in which the hunt for a fictional serial killer (a favorite "AHS" trope) is used as a metaphor for the AIDS crisis, you're probably not wrong. That doesn't mean that AIDS doesn't exist in this "AHS" version of the early '80s; a side story featuring epidemiologist Dr. Hannah Wells (Billie Lourd), glimpsed only briefly so far, has broached the subject of the disease, and it seems likely to become a big part of whatever endgame the show's creators have in mind.
That endgame is anyone's guess. "AHS" has a reputation for throwing everything against the wall and seeing what sticks; almost every season has left the gate with a provocative premise and an intriguing bundle of ideas – and while some have thrillingly lived up to their potential and others have devolved into a self-indulgent mess (though viewers' assessment of which is which may vary wildly, depending on which viewer you ask), even the best of them have usually allowed at least one or two threads to trail off and disappear. "NYC," at this early stage, could go either way or land somewhere in between.
Admittedly, it shows a great deal of promise. Obviously thrilled to explore a seminal moment in queer history, the series seems to delight in the sights, the sounds, and the happenings of early-'80s Manhattan. There are scenes in the historic baths, complete with a singing diva (Patti LuPone, of course) to entertain the boys in between hook-ups; an artist-turned-impresario (Gideon Glick) throws a massive party in an abandoned pier-side warehouse, where everybody who's anybody (or ever wants to be) gathers for a drug-and-disco-fueled night of art, fashion, and hedonistic fun; a Quentin Crisp-ish queer elder (Denis O'Hare) holds court in a dimly lit dive, and macho men engage in aggressive frottage at the leather-and-levi bar a few streets over. It's the kind of vivid and nostalgic period recreation that Murphy's productions have become famous for – detailed, colorful, immersive, and just glossy enough to make it feel like a fondly remembered dream – and it's one of the pleasures of watching the show.
At the same time, there's something unsettling about watching this Tarantino-esque distortion of a history that strikes such a deep chord in the queer imagination. With a main storyline that seems akin to a true-crime rewrite of "The Normal Heart" and a gallery of background characters that are clearly reimagined versions of real-life figures like Robert Mapplethorpe, David Wojnarowicz, Klaus Nomi, Victor Hugo and more, Murphy and Falchuk's audacious (some might say sensationalistic) approach to melding LGBTQ heritage into a pop-culture horror narrative – and one the evokes William Friedkin's controversial 1980 thriller "Cruising," at that – might hit a little too close to home for audiences who see this particular real-life chapter as horrific enough without fictional embellishment.
Still, as "AHS" has proven many times before, it's not afraid to disturb its fans – and that doesn't just mean with gore and shock value, though there's always plenty of that. Its horrors are rooted in our social zeitgeist, in our traumatic memories and in the vast uncertainty of our life in the here and now.
"NYC" – coming as it does at a time when anti-LGBTQ rhetoric and homophobic ideologies make the hard-won advancement of our community feel all too precarious – is no different. Thus far, no overtly supernatural elements have emerged (though that may change), but by invoking specters that continue to haunt us, hovering in the shadows around our safe spaces until they can leap out and catch us off guard, it's a ghost story, nonetheless.
It even has the potential to be a good one, if Murphy and company can continue to reach the bar they've set for themselves with the first two episodes. Judging from the "AHS" track record, they have a roughly even chance.