Out Magazine editor quits
Turmoil escalates another editor departs Out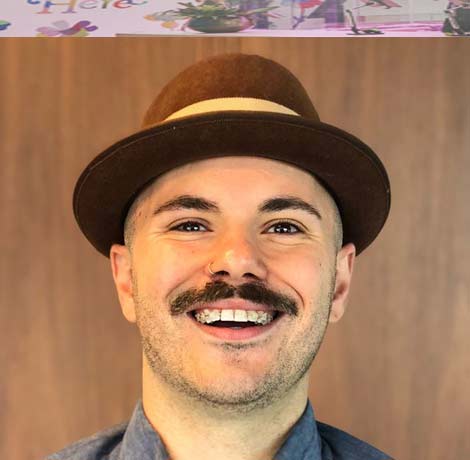 Personnel issues continue to plague Pride Media's flagship publications as OUT Magazine's Deputy Editor (Digital) Nico Lang announced that he was resigning effective close of business Tuesday, December 31.
Lang's departure comes less than a month after the top management team at Pride Media resigned or was forced out. Out Magazine's Editor-In-Chief Phillip Picardi left on December 11 which was followed simultaneously with the departures of The Advocate's Editor-In-Chief Zack Stafford and the CEO of Pride Media, Orlando Reece.
The move results in Out Magazine being without a dedicated editor.
In his resignation letter provided to the Los Angeles Blade Tuesday, Lang noted that he was grateful for the opportunity to have made a difference at OUT during his 5 month tenure. He thanked Pride Media colleagues but then went on to note; "I would have liked to continue that work at Out, but I feel I cannot give my community the coverage it needs unless I know I have the resources to produce it. I wanted basic transparency, accountability, and respect from our owners as the publication weathers a uniquely difficult time in its history, and that was not offered. Thus, I resigned from my position."
Pride Media, which was created after the purchase of both The Advocate and OUT publications from HERE Media by Santa Monica businessman Adam Levin, CEO of the High Times Holdings company which publishes High Times Magazine less than two years ago, has been plagued with controversies ranging from debts acquired during the purchase to thousands of dollars in freelancer fees not paid by OUT.
Rumors quickly spread about Levin's plans for Pride Media, his re-branding of the two magazines and other Here Publishing properties he bought reported LA Blade News Editor Karen Ocamb last November. Ocamb also wrote in the lengthy profile piece that Levin has tried to be transparent by responding to media inquiries, including several long interviews with the Los Angeles Blade.
An Oct. 18 Women's Wear Daily story suggested the new straight owner of The Advocate and OUT magazines was "a documented supporter of conservative Republican politicians during a time when the culture wars have never been more fierce," he was startled. And he certainly didn't expect the backlash that followed.
The article painted Levin as "opportunistic," as one gay observer put it to the Los Angeles Blade on background. He believes Levin is intent on building up, then selling the brands as "assets" to pay down debt on High Times Holding, which Levin runs. "He's probably bought into the narrative that LGBT people have millions of dollars in disposable income and he wants to monetize the brands. But he doesn't understand where The Advocate came from or how important the legacy and reputation are for its existence."
The tensions and problems at Pride were also further exacerbated last summer as well with the abrupt resignation and departure of then Pride Media CEO Nathan Coyle.
In his resignation letter Tuesday, Lang made reference to the company's problems noting; "I realized that queer media will not have a future if we continue to perpetuate the narrative it cannot survive by remaining silent as those in power starve us. The problem has never been LGBTQ+ journalists and content creators; the problem has always been cisgender, straight men who do not have our best interests at heart, who profit off us until they can no longer exploit us to their satisfaction. It does not escape notice that this is the second time in less than a year that I've been part of a team which raised the bar for queer excellence in media just to end up unemployed."
Lang had previously worked alongside former Advocate Editor-In-Chief Zack Stafford at INTO, the online LGBTQ magazine owned and operated by gay dating app Grindr, which terminated its editorial staff last January, effectively ending the digital LGBTQI media outlet's 17-month run. NBC News had reported that came barely six weeks after INTO published a story about Grindr President Scott Chen's controversial comments on gay marriage. Chen identifies as a straight man.
Lang also expressed in his letter that traditional models of reporting LGBTQ stories needed to be augmented. "I believe that LGBTQ+ people need new platforms and new ways to tell our stories. Over the next few months, I'm going to be having conversations about what that looks like with others who believe our stories matter, that they are important, and that the world is better when they are told. I do not know what that looks like yet," he wrote and added, "When I took the job at Out, I promised to fight for beauty, for truth, and visibility for all those who feel erased and forgotten. I'm going to keep fighting, and I hope all of you will join me in that fight."
— Additional reporting by Los Angeles Blade news editor Karen Ocamb.
Libs Of TikTok post instigates another round of bomb threats
An all too familiar occurrence an elementary school evacuated for bomb threats after being targeted by Libs of TikTok for a pride flag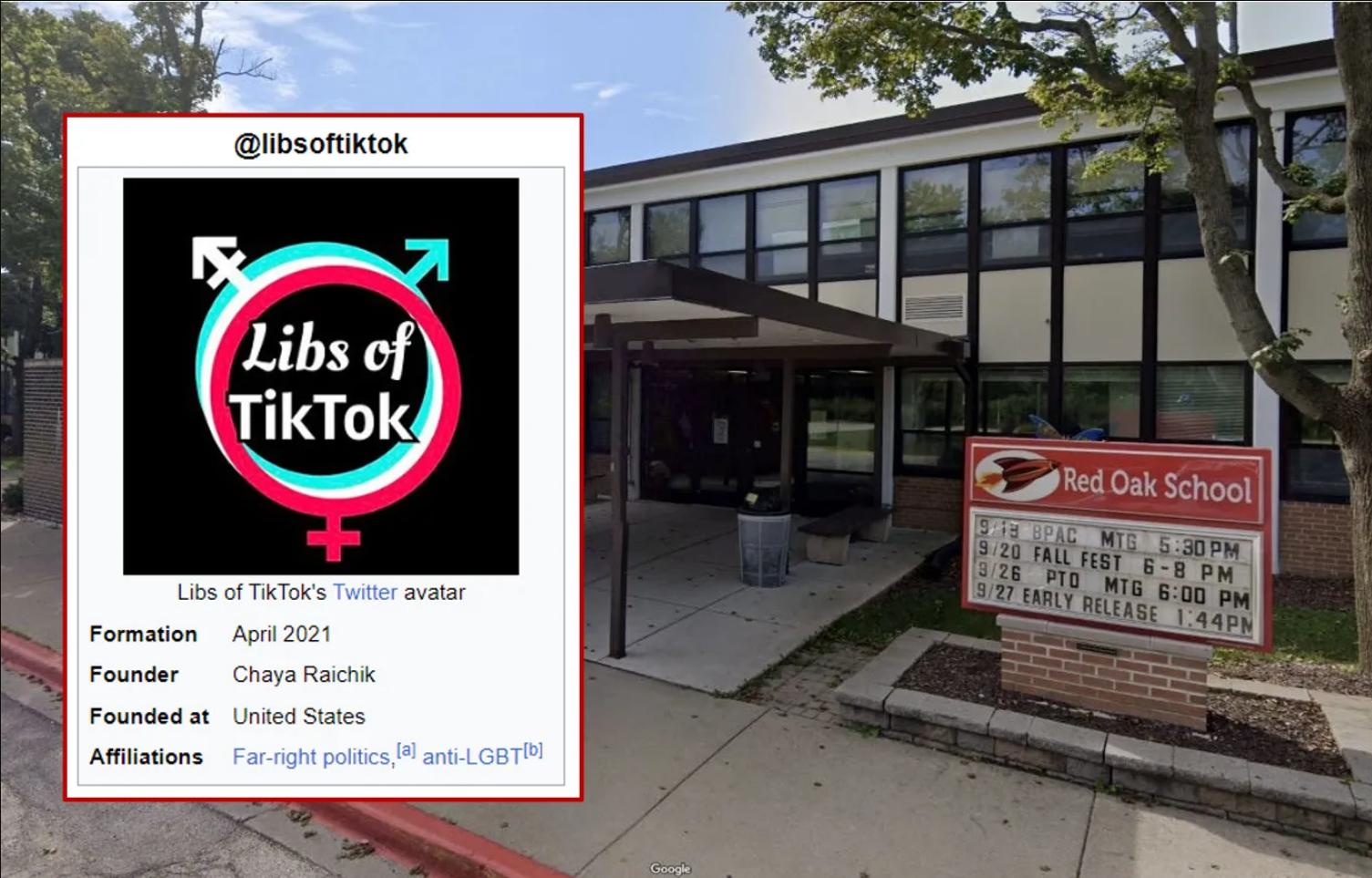 By Erin Reed | WASHINGTON – A Highland Park, Illinois, elementary school evacuated its premises and relocated its young students for two consecutive days following bomb threats. This alarming incident came on the heels of the controversial anti-LGBTQ+ account, Libs of TikTok, overseen by Chaya Raichik, showcasing an image of a classroom in the school adorned with a pride flag.
Notably, extremism researchers have previously associated the Libs of TikTok account with real-world violent threats potentially incited by posts to the account. As more schools and businesses face hostility simply for displaying a Pride flag, LGBTQ+ advocates and allies are left questioning why online social media platforms continue to tolerate such virulent hate content.
The Libs of TikTok account is run by Chaya Raichik, who maintained anonymity until December of 2022. In an interview with Tucker Carlson, which she deemed a "face reveal," she revealed that Governor DeSantis offered her to stay in the Governor's Mansion guesthouse in order to "provide her safety." Her account has regularly posted the names of hospitals, schools, and businesses that have LGBTQ+ inclusive initiatives, pride flags, or show support for LGBTQ+ students in any other number of ways.
Such a post was made on September 15 by the account of the interior of a classroom at a Highland Park elementary school which featured a pride flag and general rainbow theme. Her post asked, "Why would an elementary school have a massive progress pride flag hanging above students heads all day?" to which her respondents replied by calling the teacher a groomer and pedophile.
Here is a picture of the post, seen by 584,000 people on Twitter:
Within days, the school began to receive bomb threats, closing it down. Elementary students were evacuated to a nearby location. A message posted to the Highland Park, Illinois Facebook page noted that multiple schools delayed the start of their school days and that further updates would be provided to students. Notably, Highland Park is also the location of a recent mass shooting in 2022.
Five days after Libs of TikTok targeted an Illinois elementary school, students are being pulled out of class so police can investigate a bomb threat pic.twitter.com/zmZEtEFrDX

— Ari Drennen (@AriDrennen) September 21, 2023
Message posted to Highland Park Facebook Page, as retrieved by @aridrennen
Raichik has a long history of targeting a location and that location then being the recipient of violent threats. Shortly after her tweets against Boston Children's Hospital, the hospital began receiving a series of bomb threats, partially shutting it down at times.
In Kiel, Wisconsin, after the account posted tweets targeting a school district there, multiple replies called for violence against the district. The district was then paralyzed for over a month by bomb threats. Similar examples could be seen in Pittsburgh Children's Hospital, Doernbecher Children's Hospital, Phoenix Children's Hospital, and more.
All in all, the account has been linked to potentially inciting 66 separate threat events, most of which occurred within 5 days of her tweets as of December of 2022.
Anti-LGBTQ+ violent threats have become increasingly frequent in recent months. In California, a shop owner was killed for flying a Pride flag – the account followed and interacted with several anti-LGBTQ+ influencer accounts online.
In Texas, a church that hosted a drag event was firebombed after an anti-LGBTQ+ youtuber visited. In a report released in June, GLAAD had identified 350 anti-LGBTQ+ hate and extremism events across the United States.
Many organizations have called for social media platforms to do better at curtailing hate content. GLAAD's Social Media Safety Index this year, for instance, reported that all give major platforms were failing at restricting anti-LGBTQ+ hate content, with Twitter scoring the worst. The platform notably dropped protections for transgender people from its harassment policy earlier this year.
Without significant reforms, accounts such as Libs of TikTok are poised to persist in disseminating hate content, ultimately translating to tangible harassment and violence. In just the past week, this account has set its sights on several more schools and libraries for their support of transgender youth, pride displays, and other LGBTQ+-positive measures.
Ironically, these institutions will likely find themselves ramping up security measures to safeguard their students from accounts that purport to act "to protect kids" from LGBTQ+ people.
****************************************************************************
Erin Reed is a transgender woman (she/her pronouns) and researcher who tracks anti-LGBTQ+ legislation around the world and helps people become better advocates for their queer family, friends, colleagues, and community. Reed also is a social media consultant and public speaker.
Follow her on Twitter (Link)
Website here: https://www.erininthemorning.com/
******************************************************************************************
The preceding article was first published at Erin In The Morning and is republished with permission.