Absolut Vodka at vanguard of LGBTQ engagement
Iconic brand among first to embrace its queer customers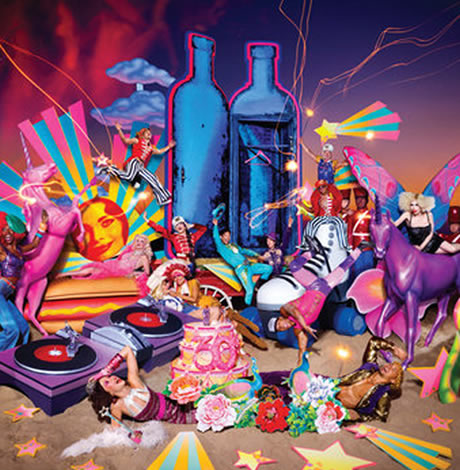 Pride parade-goers given to grouse about the sheer volume of corporate floats, logos, and swag may well have a point about over-saturation. Yet as the year of Stonewall 50 winds down, it's worth noting that for the longest time, mainstream brands wouldn't be seen in public, even in June, with the community they now unabashedly woo.
Notable exceptions exist. American Airlines, IBM, and Wells Fargo have long been present, year-round, in LGBTQ-specific media—but beyond paying Pride month lip service, most high-profile players have yet to establish a presence. Apple and Starbucks, for example, cannot claim so much as a single tear sheet from the gay press, or a mainstream ad featuring LGBTQ content.
Absolut Vodka, however, has spent decades sending a message of solidarity as clear and potent as its product.
To date, the progressive Swedish company has spent $31 million+ on LGBTQ marketing, and donated $40 million+ to LGBTQ charities. It launched a campaign with Equality California, joined others in suing the Trump administration for rollbacks to transgender rights, and have been partnering with the Gay & Lesbian Alliance Against Defamation since 1989, when it became a founding sponsor of the GLAAD Media Awards.
Absolut's direct marketing to the community began in 1981, the company's timeline notes, with full-page back cover ads in The Advocate and After Dark magazines. Although the first spirit maker to do so, other recognizable names were engaging at the time, says Mike Wilke, a former journalist and founder of AdRespect.org.
In his capacity as an LGBTQ ad historian, Wilke notes the pre-Absolut presence of Casablanca Records, Yves Saint Laurent, Jägermeister, Coors, and Pernod Ricard in After Dark—the 1968-1983 soft-pornish entertainment magazine whose shirtless cover boys flew off the shelf and under the bed of many a gay man coming into his own.
Even so, "These were all mainstream ads," Wilke says, noting it would be years before anyone ventured outside the realm of coded content. Absolut imagery included a purple-laced corset worn by a gender-nonspecific individual, and a ruler with "8" at every inch marking.
"At the time, we called it 'gay vague,' " recalls Todd Evans, of Rivendell Media, who places advertisements for the National LGBT Media Association (this publication is among its members). "It was 'gay' to you and me, but the mainstream world might not know it."
Wrote Stuart Elliott, in an October 2011 New York Times article charting Absolut's 30-year track record, the company "ran its regular ads in the L.G.B.T. media; the 1981 placements were 'Absolut Perfection,' with a halo hovering over the bottle. More recently, the brand has sponsored ads that are tailored for the market."
Still, says Wilke of the early 1980s, associating one's mainstream product with the gay community "was risky." (This was less than a decade since the American Psychiatric Association removed homosexuality from its Diagnostic and Statistical Manual of Mental Disorders.)
That lingering stigma was about to have company. As Absolut entered the fray, Wilke recalls, other major advertisers "were actually starting to show interest in the gay market. Then AIDS happened, and everything pulled back."
Rather than retreating, Absolut doubled down.
"They continued to advertise through the '80s," notes Evans, "buying every back page ad that was available in gay media," as well as hosting special events at brick and mortar establishments.
"It was no secret," says Evans, "that drinking was a big part of gay culture, so it made sense to have a consistently maintained presence [in print and at bars]. It was an inexpensive way to own the market, and it earned them the thankfulness of the community… Any national advertiser coming into our media, it's a big deal, to this day. And if you're over 50, chances are you're still an Absolut patron, because you remember that time in our lives, of not having acceptance."
As often happens when untapped markets reveal their profit potential, other spirit makers came pouring into the pages of LGBT (pre-"Q") magazines and newspapers.
But by that time, says Wilke, Absolut had "maintained their presence for many years, building loyalty and name recognition. So I'd say they've been highly successful at being known as one of the most gay-friendly brands of all time, even when they had fierce competition for the gay dollar. A number of competitors were doing, in my opinion, a very good job at marketing. But they got there much later."
With increased cultural visibility came gay-specific ad content. In 2000, an "Absolut GLAAD" ad sung the organization's praises—and in 2008, the "In an Absolut World" ad had pumped-up baseball fans in the foreground, implying approval of the message on the scoreboard behind them ("Mark will you marry me?—Steve"). Absolut was also an early adopter of a little show called "RuPaul's Drag Race," becoming a presenting sponsor in 2011, while it was still airing on Logo.
"That was a real risk," says Evans. "Either the show was going to take off, or it wasn't. So it shows a level of willingness to keep moving forward."
"In the early days," says Wilke, "we were thrilled to be validated by a major advertiser… Speaking as a gay man who pays attention to this stuff, I feel more excited when I see a great ad that speaks to me, more than I do with a general market ad. I think it's a natural reaction, and that's why it's done."
John McCourt, GLAAD's Senior Director of Business Development & Integrated Marketing, notes, "When brands authentically represent LGBTQ people and the issues that affect the community most in their marketing, then they can certainly expect to attract more LGBTQ consumers. Authenticity is key."
But acknowledging our orientation is not enough, says McCourt, who notes companies "need to recognize the difference between supporting the LGBTQ community and marketing to them," especially in a "a post-marriage-equality United States" where the community "expects more from brands than choosing to wrap a rainbow around their products."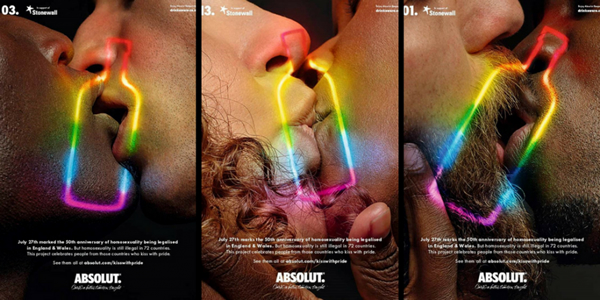 Aligning one's ad campaign with LGBTQ nonprofits is "essential," asserts McCourt, who cites Transgender Awareness Week and LGBTQ History Month among the "plethora of reasons to support LGBTQ people all year round," as opposed to ghosting us once the last speck of June glitter has been cleared from the gutter.
"We believe that outreach, engagement, and support is an ongoing commitment that lasts well beyond June Pride Month," says Absolut Vice President Regan Clarke, who cites the Absolut Pride Bottle as an example. Once designed in partnership with the late Gilbert Baker (the Pride flag designer), the Pride bottle, Clarke notes, "now has nationwide, yearlong distribution."
"That shows you what level they're at," says Evans. "That's what advertising is all about—reminding you, 'We're here, and we're going to be here.' And think about how that has helped the market. Stoli Vodka did a campaign this year [and previously], where they did a commemorative Pride bottle. So Absolut is encouraging more business in the gay market, because other companies are trying to do something different, or outdo them."
Asked how they intend to maintain their foothold, Clarke said Absolut is committed to "provoking dialogue that leads to cultural change every day."
To that end, Absolut's multi-year commitment to GLAAD, McCourt notes, "has helped us to grow our media representation programs, such as the GLAAD Media Institute, our Transgender Media Program, and Spanish Language & Latinx Media Program."
McCourt describes the Absolut team as "well aware of the nuances that come with marketing to a marginalized community," noting they "welcomed GLAAD's guidance" for Absolut's David LaChapelle Stonewall-inspired Pride campaign and Celebrating Trans Acceptance film.
Of their LGBTQ-centric advertising, outreach, and philanthropy, Clarke says Absolut hopes other corporate entities "will listen, learn, and take action… We only celebrate when everyone is invited."

Avelo Airlines takes off
Avelo Airlines is the longtime work of seasoned airline executive Andrew Levy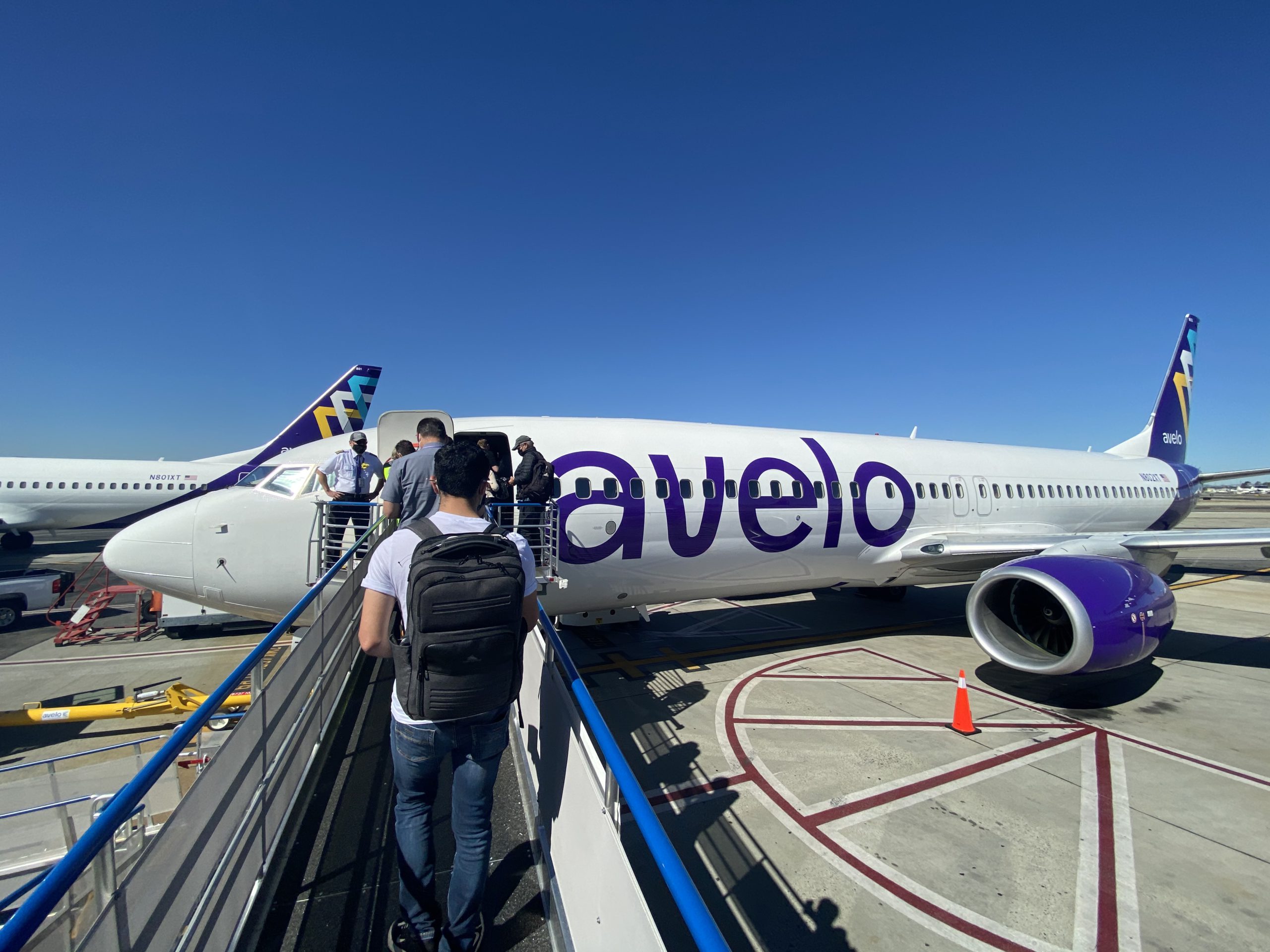 BURBANK – Avelo Airlines is cleared and ready for take off. For the first time in 15 years, a new regional American airline is taking its inaugural flight.
Based out of Burbank, and flying to 11 local airports, Avelo is here to take travelers to national parks, wine regions and cultural hubs including Sonoma County, Salt Lake City, Phoenix and Yellowstone.
But the standout element of the new airline might be ridiculously low ticket prices, with the starting cost for a ticket only $19. Avelo is the country's hot new ultra-low-cost-carrier.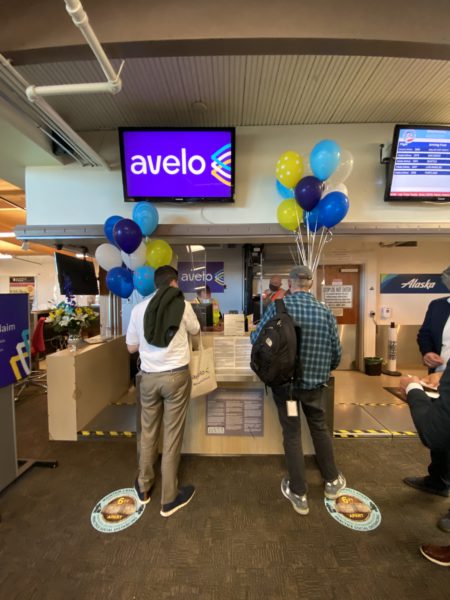 On the morning of Wednesday, April 28th, Avelo lifted off for its very first flight to Sonoma County Airport. It was a well-picked hub, selected to showcase the best of Northern California: lush green landscapes and expertly made wine.
Avelo Airlines is the longtime work of seasoned airline executive Andrew Levy, whose resume includes CFO of United Airlines and co-founder and president of Allegiant Air. Put together, CEO Andrew Levy and his team have over 200 years of airline experience.
In his speech at the ribbon cutting, Levy said "Avelo's purpose is to inspire travel. Today we begin the process to make [traveling] easy, convenient and affordable." He also described the company as having a "soul of service", highlighting customer care as Avelo's backbone.
The upbeat flight staff was decked out in colorful boutonnieres as they welcomed executives, investors, press, and airplane nerds onto the plane.
The mood was celebratory throughout the flight, with speeches and toasts from Levy and his colleagues all commemorating the project, almost decades in the making.
Throughout the many years of development almost every detail about the new company has been kept tightly under wraps. Executives beamed and shook hands in congratulations, while airplane bloggers reveled in the new details – examining tray tables, leg room and how the seats recline.
Burbank Airport holds an almost cult status in both Los Angeles and in the airline industry. It's small, uncrowded and laid back, while most big city airports can be described as anxiety inducing with lines to rival Disneyland.
At Burbank passengers can get through security in 15 minutes, often less. As a company, Avelo's personality seems to match that of Burbank – it seeks to make air travel an easygoing commodity, and do it all at affordable prices.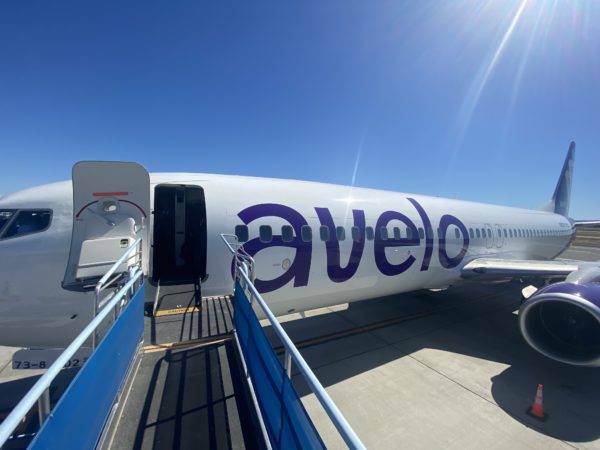 LA's comeback, a lesbian community leader has a starring role
There's a sense of relief and excitement as LA starts to reopen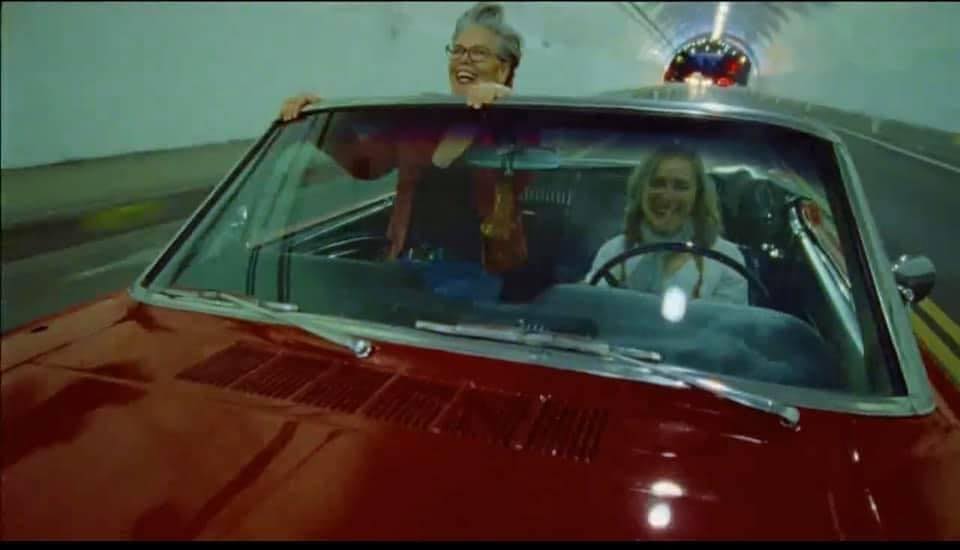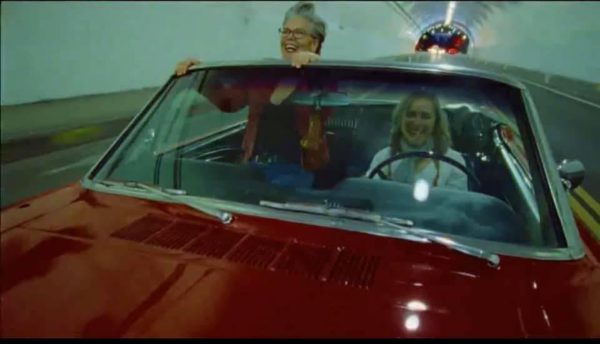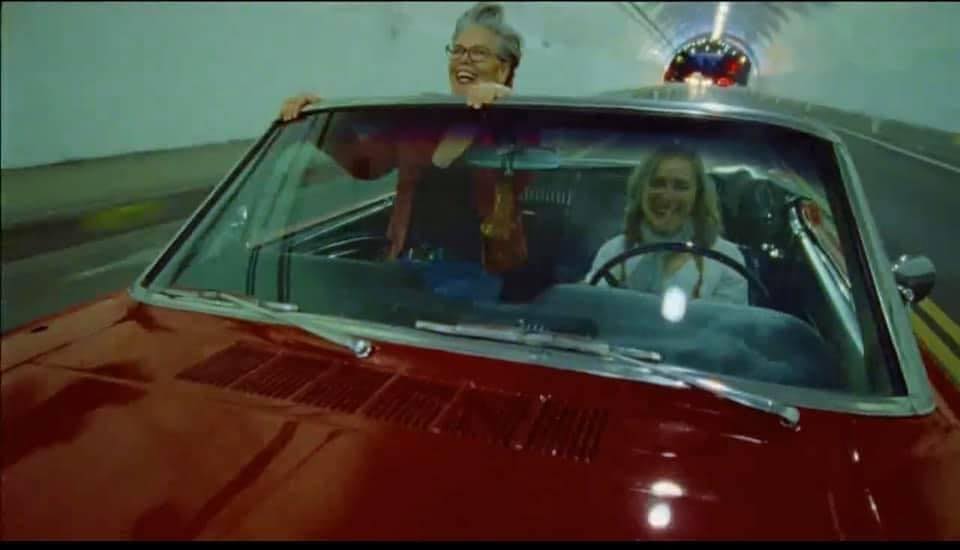 LOS ANGELES – Nearly thirteen long months have passed since the coronavirus pandemic first gripped the greater Los Angeles region as well as the rest of the Golden State.
However, now with the Los Angeles County Department of Public Health reporting that its Health Metrics data continues to reflect reduced transmission of COVID-19 in the County and test positivity remains at the lowest levels of the pandemic- coupled with 53% of the population getting vaccinated, there's a sense of relief and excitement as LA starts to reopen.
Having a role in that reopening literally is Madonna Cacciatore and her spouse Robin McWilliams who are part of an ensemble cast in the recently released Discover Los Angeles dot com television commercial celebrating the sights, sounds, places, and destinations in LA.
Cacciatore, a transplant from the Lone Star State of Texas, in addition to being an actor is also Vice President of the Board of Directors at L-Project Los Angeles, the former Executive Director at Christopher Street West/LA Pride, and the former Director of Special Events at Los Angeles LGBT Center.
McWilliams is the owner and CEO of MadCatch Entertainment, a management company representing some of the most amazing theatrically trained actors, singers and writers in the Los Angeles, and NY area.
WATCH:
Kipenzi Chidinma built a luxury brand and found fortitude amid pandemic
From Tragedy To Triumph
As much as grief can tear up our soul, it can also create pure magic. Such was the case for American born, Bahamian and Turks and Caicos islander  accessory designer Kipenzi Chidinma. Her line, LINĒIJ™, became a great source of comfort for her, soon after the passing of her mama, Hurumia in December of 2019. "My mama was always such a support in my life," she said wistfully. I truly feel blessed–mom was so nurturing toward me."
Kipenzi had been working hard on her range of luxury sustainably sourced attaché/laptop cases, portfolios, backpacks, weekender bags, and unisex branded items, often asking her mama for guidance. Facing the loss of her mother and creative muse – Kipenzi had to dig deep to continue the work she started despite her loss. "My creativity is so much a part of my connection with my mama," she acknowledged. "For weeks after her passing last year, I couldn't do anything but cry. I felt very lost, like a huge piece of me is missing. It's like having your universe turned upside down, ripped out and then bleached."
She continued: "But I knew that I had to keep working and creating."
How did you decide on the name "LINĒIJ™" and to start your business? 
LINĒIJ™ was born when my lifelong dream and necessity met opportunity. I studied abroad in Turkey for my M.B.A. program and crossed paths with countless amazing people. I began a friendship with a local business owner [Rezal Koç] who offered his assistance once I was ready to start my business. When I returned home, my Mama was diagnosed with Huntington's Disease; which is like having Alzheimer's, Parkinson's disease, and ALS all together – I knew that I would need to work independently to care for her.  I quit my job, borrowed from my savings, and reached out to my Turkish contacts to start my company. During this whole crazy process my Mama was by my side. 
Kipenzi lovingly describes her loving mom as "always" being very fashion forward, creative, nurturing, and dancing to her own tune.
Has COVID-19 impacted your business, and if so how?
"We really took a hard hit in the beginning, of the pandemic because it was right at the beginning of trade show season. COVID-19 caused me to not be able to attend trade shows in person, and be separated from my amazing team in Istanbul." she stated. "But it's also been good in some respects. I always planned on expanding my business, but the pandemic made me do it sooner than planned. "Of course! As an African-American woman and emerging designer being seen is important. We launched our luxury executive and branded unisex division. While this wasn't a division I planned on launching right now. It allowed me to not lay anyone off."
Over the past few months there have been several protests here and abroad. How have you addressed this?
It was very stressful to see our country and the world in so much pain. When you lead a diverse team like mine – some of whom identify as being People of Color, and or part of the LGBTQ+ communities. Being vulnerable and empathetic is imperative. I provided a safe place for the team to vent, and recharge away from work when they needed. This time also allowed me to see who companies and people are. 
She added: "Unfortunately I have had to part ways with a few suppliers and clients, because their views didn't align with ours especially when it came to topics on systemic racism, gender, equality and but I am okay with that. It wasn't easy, but I firmly believe that not all money is good money – so not all money is good for me.". 
When she is not building her business, Kipenzi works tirelessly to raise awareness about Huntington's Disease (HD) – which is a degenerative genetic disorder, described as having ALS, Parkinson's, and Alzheimer's diseases all at once. Kipenzi volunteers with the Huntington's Disease Society of America, Los Angeles www.hdsa.org (HD), where she serves on the board, and has designed a collection for HDSA to raise funds to find a cure and support the various needs of the HD community. 
Why support Huntington's Disease?
"HD is close to me because it affects my family. My Mama, Auntie, and Grandpa have passed from complications related to HD. I'm on a mission to be the last generation affected by this disease. The only way to do so is to raise funds for research, offer IVF grants to those who may be affected, and still want a family." My hope is that throughout my journey – I inspire all I encounter to…Love deeply. Travel often.
Live luxuriously.