Winning the war may require turning the other cheek
Let kindness and love win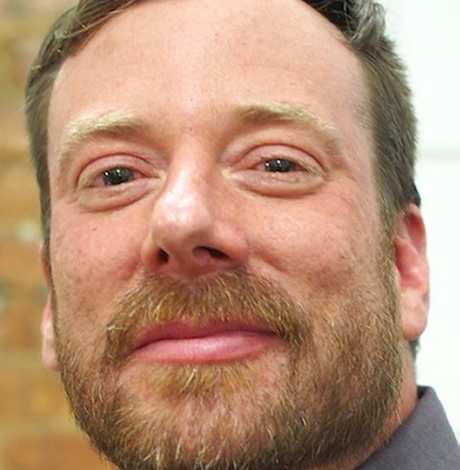 Last month, President Trump's solid base was rocked by a scathing editorial by Christianity Today. It was significant because white Evangelicals have remained Trump's most loyal supporters. CT, founded by the late Rev. Billy Graham, has been at the forefront of social conservatism since its beginning. CT's editor Mark Galli surprised many by unapologetically calling for Trump's impeachment, citing an unconstitutional abuse of power and inexcusable lack of moral character.
"The facts in this instance are unambiguous: The president of the United States attempted to use his political power to coerce a foreign leader to harass and discredit one of the president's political opponents. That is not only a violation of the Constitution; more importantly, it is profoundly immoral," he wrote
Since Jerry Falwell's Moral Majority helped elect Ronald Reagan president in 1980, Christian conservatives have claimed a monopoly on morality and no Republican has won the White House without their support. That's why prominent Evangelical leaders like Franklin Graham and Jerry Falwell Jr. heap obsequious praise on Trump. Though less influential, there's still currency in politicized Christianity.
But that has frustrated many Evangelicals. Trump embodies lust, pride, greed and dishonesty. His policies reflect a cruel antithesis to the person of Jesus. He has never even feigned a grand conversion like George W. Bush nor seems the slightest bit repentant.
So, why is Trump the champion of the Christian right?
Because he shares their enemies. He attacks the very people they perceive as attacking them.
The age of Trump has brought with it an ideological realignment. Trump is not a conservative in the traditional sense. He has ballooned the deficit and sees no merit to limiting government power – especially his own. Indeed, intellectual conservatives like George Will and Bill Kristol scarcely call themselves Republicans anymore and are among Trump's staunchest critics.
Instead, Trump reflects the new political divide between elites and populists. He roars in support of those commonly dismissed as unsophisticated fundamentalists. Trump's appeal to Evangelicals derives from his willingness to attack institutions they see as aligned against them: academia, scientific inquiry, the news media and federal agencies, to name a few. He's by no means a common man, but he channels the frustrations of those who feel left behind by a swiftly changing society.
Still, the CT editorial reveals not all Evangelicals are on board. In many ways, Protestants in America reflect the elite-populist cultural divide that characterizes discourse writ large. The editor of the Christian Post recently resigned because of his publication's refusal to criticize the President. The United Methodist Church just announced a schism over acceptance of LGBTQ clergy and same-sex marriage. Albert Mohler, president of the Southern Baptist Theological Seminary, noted in a Jan. 6 editorial that "many looking at this have said that what is evident is a split between an evangelical elite against President Trump and populist evangelicals for the president." He's right.
Trump's political might derives from an own-the-libs, us v. them, stick it to The Left mentality. He's not the cause of our current division, but a byproduct of it – and its greatest beneficiary. Efforts to hold him accountable are ineffective, despite clear evidence of wrongdoing, because his base is sequestered in a bubble of invincible ignorance. Critics are unpatriotic. Legitimate investigation is a witch hunt. Journalists are the enemy of the people. Checks and balances are a conspiracy. Convincing many Evangelicals of his unfitness for office is overwhelmingly frustrating.
The CT editorial seems to be screaming: "What is wrong with you people!?"
These Evangelicals line up behind Trump because they are afraid. Division and fear are the sources of Trump's strength. To defeat not just the candidate in 2020 but the ideology he represents, demands we resist feeding into the division and fear that empowers him. Easier said than done, this may require us to model our rhetoric after the Jesus they purportedly follow.
Right now, LGBTQ Americans are enjoying a well-earned high point. We have greater cultural acceptance and political clout than at any other time in history. There is still work to be done and there is no way in hell we are relinquishing any hard won victories. But it behooves us to assure our enemies we have no intention of shoving them into the closets where we long suffered.
At a recent Evangelical rally in Florida, Trump promised the fawning crowd that he would protect them against persecution. The idea that white Christian Americans are persecuted sounds silly — but ridiculing them as rednecks and rubes plays into Trump's hands. Instead, we should be convincing Evangelicals that they get to keep their beliefs and their religion — they just can't use them as an excuse for political persecution anymore.
We LGBTQ people know better than anyone what it feels like to be condemned by society and shunned by loved ones. It is time for us to NOT do unto them as they did unto us for so many years — not because they deserve that grace and forgiveness, but because it may be the only way to heal our country and move past Trump.
Championing equality without demeaning the devout sounds difficult, but if Christians felt less threatened by change, they may stop cowering behind their immoral conman. Division and fear fuel President Trump's most faithful believers. Let's reach out in kindness and prove that Love Wins.
Gabriel S. Hudson, Ph.D., a democratic theorist, teaches at George Mason University's Graduate School of Education and The Schar School of Policy and Government. He is the author of 'Christodemocracy and the Alternative Democratic Theory of America's Christian Right.'
Underfunded, undermined and unabashedly victorious in Brazil
Country's LGBTQ politicians are bringing diversity to democracy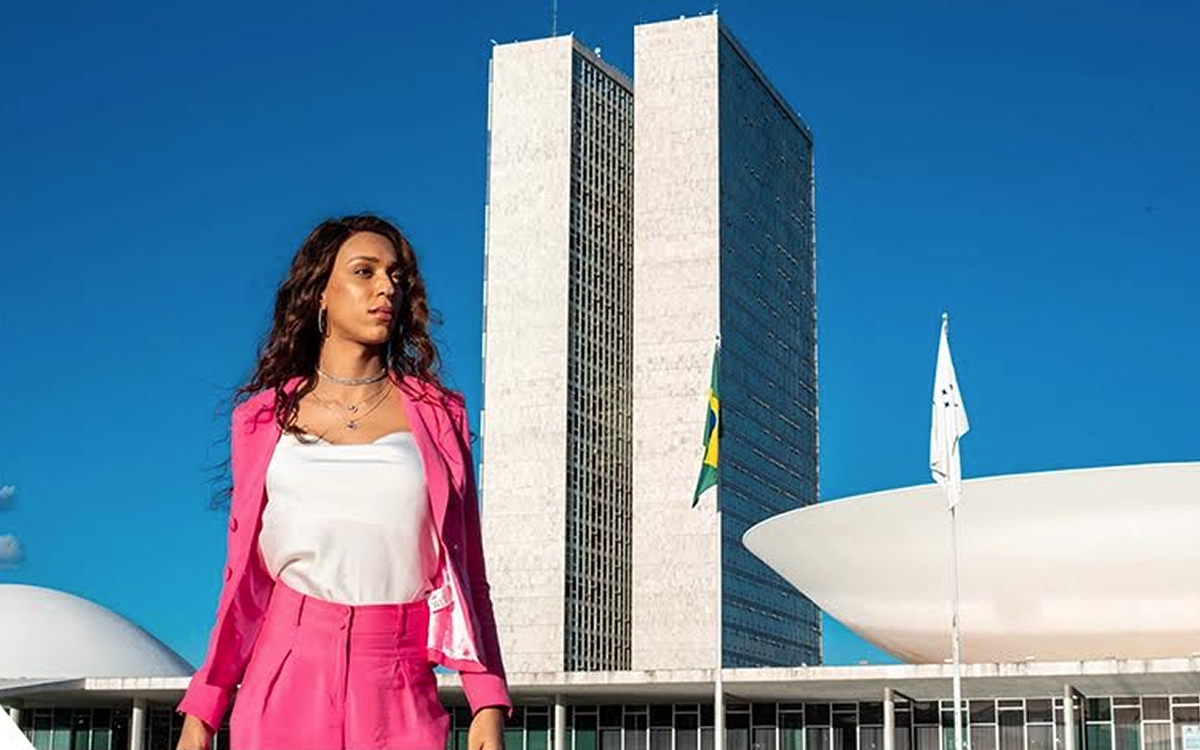 SÃO PAULO — Imagine a group of 18 winners where you'll find only one white man. The recent election in Brazil not only brought back former President Lula, but also doubled the numbers of out LGBT+ representatives in both the national and state legislatures. Out of these 18 elected officials; 16 are women, 14 are black and five are trans. There is only one white man in the group.
Women, LGBT+ and Black people have always showcased political leadership in their communities. But the path to occupy a space in Brazilian institutional politics is often violent and expensive. In recent years, many organized social movements have directed their efforts to set the agenda for public debate into the intersectional realm and support community leaders. In a poll VoteLGBT conducted in 2017 during the São Paulo Pride parade, the biggest in the world, only 45 percent of Pride participants surveyed thought that identity matters when choosing a candidate. In 2022, 85 percent believed so.
Despite the many obstacles and violence they face, Brazilian LGBT+ leaders are gaining political power, often being the most voted individuals in their states or cities. Many trans women who won big in their cities in 2020 advanced to higher positions in 2022. Four LGBT+ people (all women) were elected to congress: Three of them Black and two of them trans, a major breakthrough for LGBT+ political participation.
In Brazil, campaigns are publicly funded. Taxpayers' money goes to parties' leadership who can pretty much do whatever they want with it. There are rules made to fight the underrepresentation of women and Black population, but they are often corrupted by fraud.
Party leaders are often older rich white cis men who focus their efforts and financial support to old allies. LGBT+ politicians receive an average of 6 percent of the legal limit for what parties can provide to a single candidate. When interviewing 30 of those who ran in 2020, we came across three trans women who didn't have enough to eat during their campaigns and still won their seats. Our vote is the cheapest in the election market.
Once elected, LGBT+ officials often face discrimination from their peers in the chambers, many times from their own parties. In a poll we did in 2021 we found that more than half of LGBT party members reported facing discrimination. And those who decided to report it found that there's no accountability for LGBTphobia inside the parties.
Not to mention the constant death threats that (especially) Black and (especially) trans women face when elected or running for office. City Counselor Benny Brioly, who is Black and trans, had to flee the country in 2020 after public security forces refused to offer her protection, which was her legal right. In 2022 she kept getting death threats from a congressman, from his official Cabinet's email. Erika Hilton and Duda Salabert, the first trans women elected for congress in 2022, had to conduct campaign activities with armed security and bulletproof vests.
It seems like the world is looking for the tools we are developing to fight extremism and LGBTphobia. International organizations have long supported many of those initiatives. The partnership and support from organizations like the National Democratic Institute and the LGBT Victory Institute have been fundamental to promote a comprehensive approach to such a complex issue.
VoteLGBT's innovative research strategies have a political and historical importance due to the lack of official data about the LGBT+ population in Brazil. Research has been fundamental for us, not only to give visibility to our issues and set the agenda for public debate, but also to better strategize where to allocate resources. Since 2021 we have been investigating the parties, conducting in-depth interviews with candidates and LGBT caucus. We've produced a list of 327 out LGBT candidates in the 2022 election cycle with their racial and LGBT+ identity self declared. That had never been done before.
We've offered direct support through organizing a series of webinars, creating downloadable toolkits, conducting pressure campaigns on parties, lobbying the Supreme Electoral Court for them to produce official data on our leadership, creating a gallery with over 300 LGBT+ candidates and their priorities, and offering confidential psychological support, especially after such a violent campaign.
It would be dishonest, though, to claim any part of such astounding victories. Each of those candidates struggled to run their underfinanced and understaffed campaign, and still created strategies to reach and amplify their audience brilliantly. Also, we are not the only ones on the task. There are other organizations who are great examples and partners.
Brazil's recent election results show us that an intersectional approach to the issue of political representation is not only possible, but potent. LGBT+ candidates earned over 3.5 million votes. Of those votes, a third went to trans women. Seven in 10 went to a Black candidate. Brazilian voters are showing us what kind of democracy they are willing to fight for. Without diversity there is no democracy.