Trans and gender-inclusive options among list of new emoji for 2020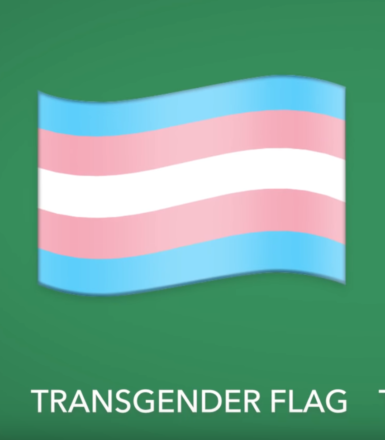 Believe it or not, there is a governing body in charge of emoji – and they've announced that several gender-inclusive new ones will be among more than a hundred additions showing up on your phones in 2020.
The Unicode Consortium this week announced the release of Emoji 13.0, and with it, 117 new emoji. The expansion features 62 brand-new emoji, as well as 55 new gender and skin-tone variants, many of which are gender-inclusive. One particularly notable addition is a new transgender flag emoji, created from a proposal co-sponsored by Google and Microsoft.
Among other new emoji are a new smiling face with a tear, the two people hugging, a pinched finger "Italian hand gesture," a disguised face, and numerous additions to the animal, food, and object categories.
Tech giant Google sponsored five of this year's new emoji, with several of the more inclusive options among them, such as a person in veil and person in tuxedo emoji, and a range of skin-tone variants which now include people who present as male, female, and non-binary – including a gender-neutral Santa Claus.
The new crop of emoji refects a trend over recent years toward more inclusive and representative options. 2019 additions included a hearing aid, a wheelchair, a prosthetic arm, and a seeing-eye dog, as well as a gender-neutral couple and an increased number of skin tone options.
In addition, this year's emojis also feature an increased focus on empathy, with new Google-suggested emoji depicting two people hugging and a slightly smiling face with tear (a response to user requests for an emoji which expresses both appreciation and relief).
Among other new emoji selections are a ninja, a black cat, a wooly mammoth, a polar bear, a dodo, bubble tea, blueberries, an olive, a tamale, a teapot, a piñata, a boomerang, a mousetrap, a headstone, and an anatomical heart and lungs.
You can watch a video introducing the new emoji below.
New LA production finds the trans heart of iconic 'Spider Woman'
There are still discount tickets available through LA Theatre Week. "Kiss of the Spider Woman" performs at A Noise Within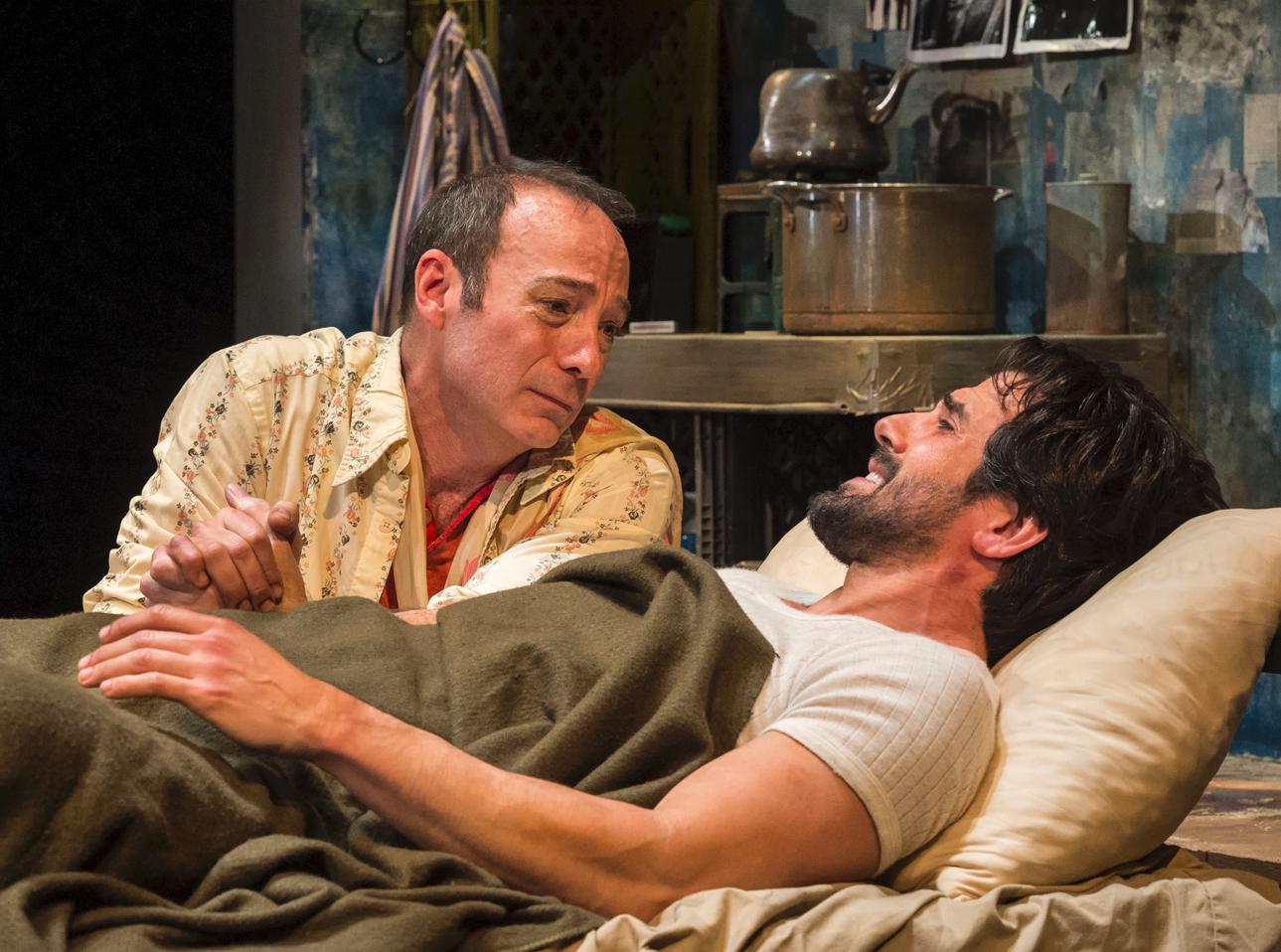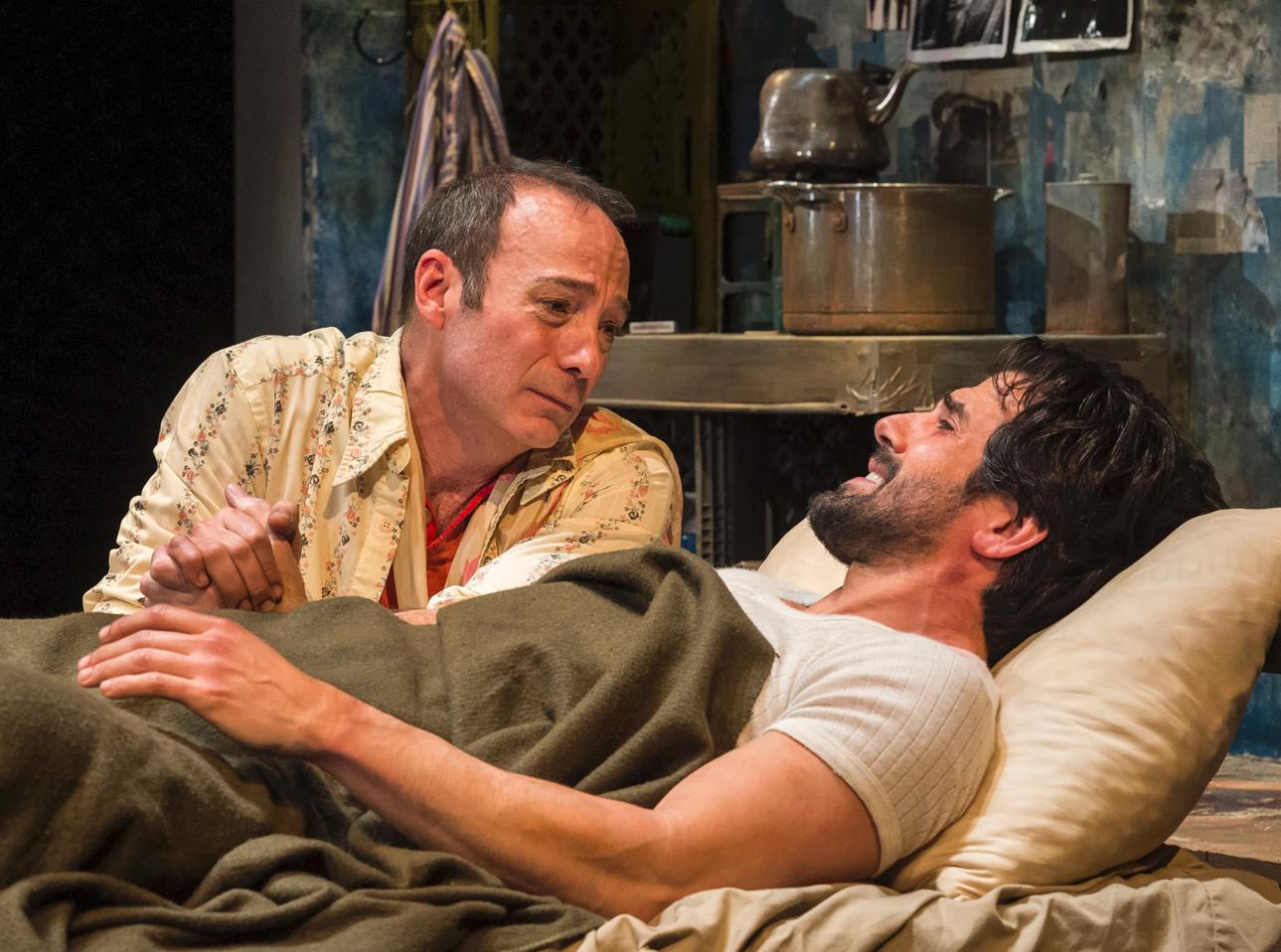 LOS ANGELES – Most of us are probably aware of "Kiss of the Spider Woman" either as an acclaimed 1993 stage musical by "Cabaret" and "Chicago" composers John Kander and Fred Ebb and queer playwright Terrence McNally, or as an acclaimed 1985 film starring Raul Julia and William Hurt – the latter of whom became the first actor to win an Oscar for playing a queer character (and also the first of 8 straight-identifying actors to win for playing queer, but that's another story).
Many of us also know that before any of that, it was a 1976 novel by Argentinian author Manuel Puig, who wrote it while living as an exile in Greenwich Village after a military coup d'etat placed his native country under the rule of a brutal and repressive military dictatorship.
What most of us DON'T know, perhaps, is that before the mainstream success of the novel's now-classic film and stage adaptations, there was another version of the story, adapted into a 1983 play by Puig himself and translated into English by Allan Baker for a 1985 London premiere starring Simon Callow and Mark Rylance.

It's that adaptation of the work which is now onstage at LA's A Noise Within theatre company, and its timing couldn't be better – because while the book's more famous adaptations, each a product of their time and limited by a lack of existing language in their efforts to fully explore its complex themes about sexuality and gender, might feel a little dated to many of us 2023, a fresh take from a more informed perspective is all that's needed to do justice to the material and reveal the authentic queer voice that has been inside it all along.
For those who need a refresher, "Spider Woman" is an intimate, two-character drama set in a Buenos Aires prison cell, where Valentin – a macho political prisoner whose commitment to the Marxist cause takes precedence over everything else – is thrown together with Molina – a queer, movie loving dreamer who escapes the harsh reality of prison life by retelling the stories of his favorite film noir classics and drawing inspiration from their glamorous leading ladies. The two cellmates are mismatched, to say the least, but they somehow manage to form an unlikely relationship.
In his press notes for the new production, Michael Michetti sees the dynamic between these two diametrically opposed characters – who, stuck together in an oppressive environment, grow to understand, even to love each other – as a crux which "takes on new relevance in today's polarized climate." He also points to the surprising amount of humor and playfulness contained in the story, as well as the importance of language in driving it.
Language is particularly crucial for a version that tells the story without the help of the kind of elaborate conceptual conceits and visual storytelling aids available to a big-budget film or Broadway musical – and that means the burden of using it effectively falls on the two actors playing Valentin and Molina: Ed F. Martin and Adrián González, respectively.
The Blade spoke with both of them about the challenges they faced in tackling two roles already made famous in the public imagination by the novel's high-profile previous iterations, and their answers underscore all the reasons why "Kiss of the Spider Woman" is still, perhaps more than ever, an essential touchstone for queer culture.
For Molina, it was all about finding the right understanding of Molina.
"Previous versions did not affect me, or at least I didn't borrow from them. I saw the film way back when, and I was even in a production of the musical — playing the Warden of all things. But I just kind of came in as myself – and a little bit of my mother – and dove into the rehearsals with whatever Adrian and Michael brought to the table. And the deeper we went, the more I fell in love with Molina as a person."
"I come into this as a Latino gay man," he explains. "I thought of Molina as a gay man, but in reading the novel and breaking down the play, I came to recognize that Molina could be a transgender woman – it's hard to say definitively, today being so different from 1975, but I think Molina thinks of herself as a woman, and she emulates the glamorous women of the 40s and 50s from the films she loves so much."
As for González, he tells us he wasn't familiar with either the musical or the film.
"I'll admit that when I was auditioning for the role and doing some research, I watched a few scenes from the film. I didn't find anything special to hold on to – I love Raul Julia, but we are different people, and honestly I think the story the film is telling is different from the story we are telling. For me, Valentin is a man who is passionate in his beliefs and would do anything to help change the world for the better. That was the thing that struck a chord with me."
Elaborating, he explains, "Our approach for the characters – particularly Molina – is what makes our story special and very relevant today. We treat her as a trans woman, in a time and world where there was no language or acceptance of her – and she ends up finding it in an unlikely person like Valentín, which is what makes this story truly special."
Martin agrees. "These two people are polar opposites in their views, but in an enclosed space they are forced to get to know each other, to hear a different point of view, to learn from each other and, finally, to find common ground or a connection. Looking at where we are today as a country – politically, socially, culturally – the play might teach us a thing or two about how to treat each other with respect as we go back and forth expressing ourselves and our opposing values, or philosophies, or whatever we call them. The thing that really makes it relevant is the need for listening."
González concurs, chiming in, "We can't seem to agree on issues that truly are basic human rights, and a willingness to have conversations and listen to each other is completely off the table, there's just a lack of empathy for one another. And meanwhile, the rights of people within the LGBTQ+ community are being attacked."
The story's potential as a catalyst for change even extends to the actors themselves. As Martin tells us, "I have loved getting to know and figure out Molina, letting that character be who they are without labels regarding sexual orientation, or gender identity, or anything. There are many reactions Molina has in the story that I have myself in real life – for good and for bad – and, interestingly enough, it made me wonder about myself. As I said, I identify as a gay man – but thanks to this role, I am wondering now if I even need that label?"

González, summing up, expresses his hope that audiences find their hearts and their minds equally opened by experiencing "Spider Woman" with them.

"I believe that theatre, and stories like this one, help shape the world we live in. Whether we agree or not on certain issue, if we're able to face each other with empathy and an open heart, we can help change the world together."
"Kiss of the Spider Woman" performs at A Noise Within, 3352 E Foothill Blvd, Pasadena, from April 1 – 23.
Tickets and more information are available at the theatre's website.