"Gay Like Me" is a guidebook for the LGBTQIA journey
When I think of my childhood growing up in a small town near Fresno, CA as a young Gay Latino and son of a cop, I can't help but think of how easier it would have been, especially in the 80's, if someone had handed me a "Gay Bible" to help me navigate becoming an adult as a young Gay man. Something to warn me about rough times ahead but also about the beauty that lied ahead and the exciting adventures that were in my future as part of this special and loving LGBTQ+ community.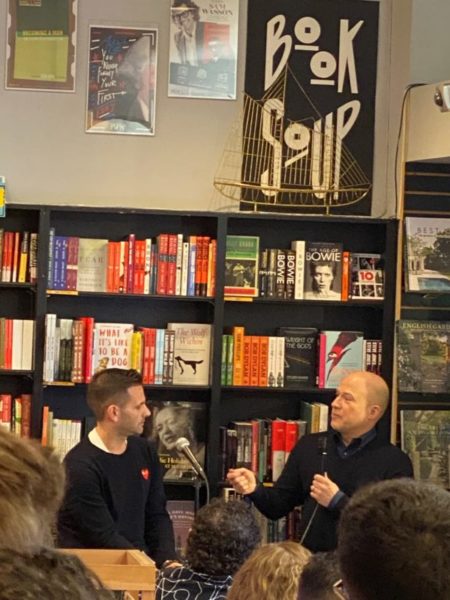 Richie Jackson has provided his son, Jackson, just that – a short book of advice, Gay Like Me, that every Gay man should read at any age and also our straight allies, some of whom are now parents to Gay adolescents about to embark on the world and find their own special place within the LGBTQ+ community.
When I first stumbled onto this book about to be published, the notion of a father providing this to his son seemed so foreign to me, especially being the son of a macho Latino cop who had his own struggle of raising his youngest son, a feminine young boy who was constantly teased thru out his childhood. I was constantly told, "run like a boy", "don't always hang out with the girls" and "be a man".  My first thought after learning of this book was how lucky Richie's son was to have this "Gay" light steering him at such a young age.
Speaking with Richie the other day, it is clear why it was so important for him to provide his son with this unique tool, having realizing those crucial experiences in his own young adult life that shaped who he has become. " Everything in my own life has led me to write the book I so desperately needed when I was young, that our son now needs and that so many of us are hungry for," he expressed.
All you have to do is listen to Richie for a few minutes and you can feel the immense love he has for his son. It fuels him. It's part of his purpose in life that is not lost on him.
In fact, he almost lost him and did lose Jackson's twin brother at birth, something I have a little insight on as I too was a twin, who died when we were born, as we were also premature like Richie's twin boys. It's evident that his love for Jackson and need to protect him started on that fateful day in which Jackson "came out" early the day he was born.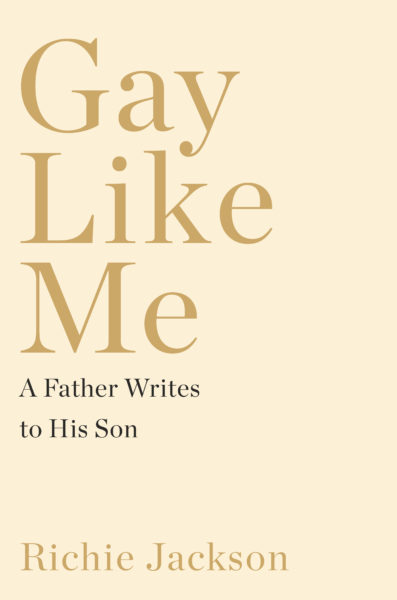 Only a few years apart, I enjoyed reading these all too familiar experiences Richie details in the book such as living in a world before dating apps when we had to go to bars or cruise-y places in order to meet someone and hook up or engage in that "3 second" stare as you are walking down the street and turning around to see if there was mutual interest and then if you were lucky could find yourself in a more compromising position in the middle of the day – something today's youth can easily miss as they are glued to their mobile devices walking down the street and fueled by technology.
I pointed out to Richie that I see so many young Gay men now who don't feel compelled to break away from their straight friends after high school as being Gay is so much more accepted now, so a typical Friday night can include them hanging out in a straight bar, something I never really enjoyed. I embraced the Gay spaces. I embraced a sense of community and creating a "tribe" of other young Gay men who I could learn from, swap stories with and have each other's backs no matter what. This book reminds you of why these things are important in discovering your identity and place in the world and within the LGBTQ+ community.
Richie has seen his book explode onto the scene being embraced from all sub- communities within the LGBTQ+ community and notable figures and celebs like Arianna Huffington and Queer Eye's Antoni Porowski., both of whom recently hosted events celebrating the release. While that he enjoys all of the praise and support within the community there is another sector who's love for the book is giving him particularly great pleasure – parents of young Gay males.
" I have been getting a lot of great reactions from parents, who thank me for helping them understand the Gay experience, and who almost see it as a contemporary parenting book", explained Jackson.
And while the praise from adults is greatly appreciated, it is most clear that the feedback he loves the most is that from young Gay men who were his targeted audience as he strived to illustrate their importance to society and promote self love and confidence within themselves. " I've enjoyed hearing from young Gay men who see this book as almost a permission slip to be who they are. Part of why I wrote this was to put out something for young Gay men to hear that they are a marvel, to hear that they have been chosen to live this extraordinary life and that being Gay is truly a gift," expressed Jackson.
We certainly agreed on this. We both love the fact that we were born Gay and that we've been given this "gift" in life. Another great gift? Gay Like Me – order your copy now.
A bisexual coming-of-age tale with heart
'Things We Couldn't Say' offers pleasant surprises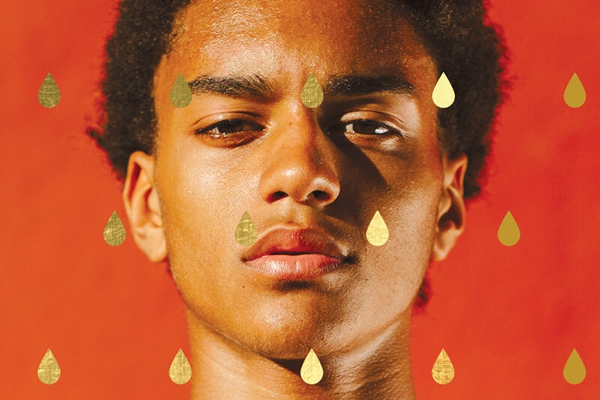 'Things We Couldn't Say'
By Jay Coles
c.2021, Scholastic $18.99/320 pages
You'd like an explanation, please.
Why something is done or not, why permission is denied, you'd like to hear a simple reason. You've been asking "Why?" since you were two years old but now the older you get, the more urgent is the need to know – although, in the new book "Things We Couldn't Say" by Jay Coles, there could be a dozen becauses.
Sometimes, mostly when he didn't need it to happen, Giovanni Zucker's birth mother took over his thoughts.
It wasn't as though she was the only thing he had to think about. Gio was an important part of the basketball team at Ben Davis High School; in fact, when he thought about college, he hoped for a basketball scholarship. He had classes to study for, two best friends he wanted to hang out with, a little brother who was his reason to get up in the morning, and a father who was always pushing for help at the church he ran. As for his romantic life, there wasn't much to report: Gio dated girls and he'd dated guys and he was kinda feeling like he liked guys more.
So no, he didn't want to think about his birth mother. The woman who walked out on the family when Gio was a little kid didn't deserve his consideration at all. There was just no time for the first woman who broke his heart.
It was nice to have distractions from his thoughts. Gio's best friends had his back. He knew pretty much everybody in his Indianapolis neighborhood. And the guy who moved across the street, a fellow b-baller named David, was becoming a good friend.
A very good friend. David was bisexual, too.
But just as their relationship was beginning, the unthinkable happened: Gio's birth mother reached out, emailed him, wanted to meet with him, and he was torn. She said she had "reasons" for abandoning him all those years ago, and her truth was not what he'd imagined.
There are a lot of pleasant surprises inside "Things We Couldn't Say."
From the start, author Jay Coles gives his main character a great support system, and that's a uniquely good thing. Gio enjoys the company of people who want the best for him, and it's refreshing that even the ones who are villains do heroic things.
Everyone in this book, in fact, has heart, and that softens the drama that Coles adds – which leads to another nice surprise: there's no overload of screeching drama here. Overwrought teen conflict is all but absent; even potential angsts that Gio might notice in his urban neighborhood are mentioned but not belabored. This helps keep readers focused on a fine, relatable, and very realistic coming-of-age story line.
This book is aimed at readers ages 12-and-up, but beware that there are a few gently explicit, but responsibly written, pages that might not be appropriate for kids in the lower target range. For older kids and adults, though, "Things We Couldn't Say" offers plenty of reasons to love it.
KTLA Morning: 'Made in California,' new book details iconic food brands
Author George Geary joined KTLA's morning crew live to discuss his new book "Made in California" which details California-born food brands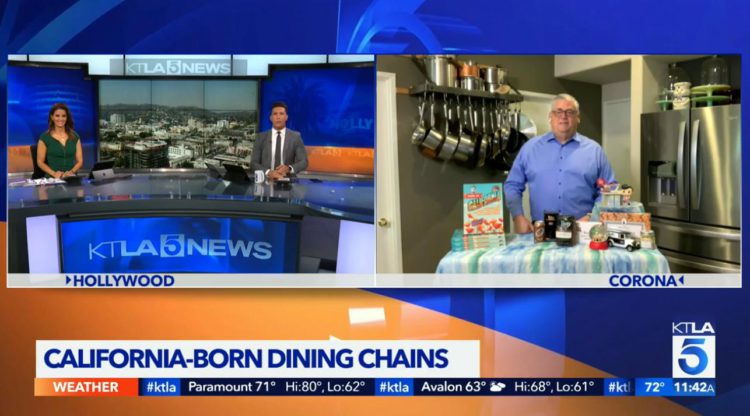 LOS ANGELES – Author George Geary joined KTLA's morning crew live to discuss his new book "Made in California," which details California-born food and drink brands.
Visit George's website for more information.
This segment aired on the KTLA 5 Morning News on Sept. 24, 2021:
Six books not to miss this fall
Memoirs, love stories, and ballroom await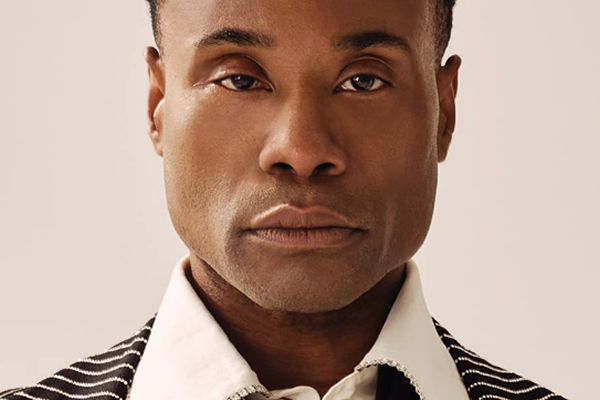 Staying inside and curling up always seems like a great idea but in the fall, it almost feels urgent, doesn't it? The great news is that there are a lot of good reads slated this fall for the LGBTQ reader.
Not your normal coming-of-age tale, "A Tale of Two Omars" by Omar Sharif, Jr. is the story of the author's youth during the Arab Spring in 2010. But that's only the launching point for the rest of the story: Sharif, the grandson of the great actor Omar Sharif, writes of his grandfather and the rest of his scattered family, and visiting them on various continents. He also writes of danger: a job he took that wasn't the kind of work he thought it was, and the threats he received for speaking out about his homosexuality in homophobic Egypt. It's a thrilling book, salted with memoir and you'll love it. (October)
If you're obsessed with the most recent incarnation of "Cinderella," then you'll likewise want to have "Unprotected: A Memoir" by Billy Porter on your shelf. This is a story in the author's own words, about growing up Black and gay, raised by parents who hope to change the latter, and seizing the strength to stay use your talents and stay the course. (October)
Who doesn't want it all? In the memoir "Greedy: Notes from a Bi-Sexual Who Wants Too Much" by Jen Winston, the author humorously examines what it means to be bisexual, why coming out as bi is fraught with landmines; dating, pronouns, sex, and more. Yes, you can have it (almost) all. (October)
Nightlife in Seoul is the backdrop for "Love in the Big City" by Sang Young Park, translated by Anton Hur. It's the story of a young gay man and his best female friend, and the fun they have exploring the clubs and bars in Seoul. As with many friendships, they both change and he is left to look for the love of his life alone. Fun, sassy, and poignant, this was a big best-selling debut novel in Korea. (November)
If something on the light side appeals to you, look for "The Coldest Touch" by Isabel Sterling. It's a novel about a young woman who knows how someone will die, just by touching them. Understandably, she'd love to lose that power, until a young vampire is sent to help her, and they fall in love. Can the two thwart the danger in their town that's coming from another, more sinister, paranormal figure? This is a book for young adults, but grown-up readers who love vampire stories will love biting into it. (December)
And finally, for the reader with creativity and movement in their bones, "And the Category Is…: Inside New York's Vogue, House, and Ballroom Community" by Ricky Tucker is what you'll want this fall. Go into an "underground subculture" for Black and Latinx trans and queer people, where marginalized LGBTQ individuals find acceptance, family, and help. With its roots in Harlem more than a century ago, you might not think you know much about ballroom, but you'll be surprised… (December). Season's readings!