Swiss voters approve bill to ban anti-gay discrimination
Referendum passed by 63-37 percent margin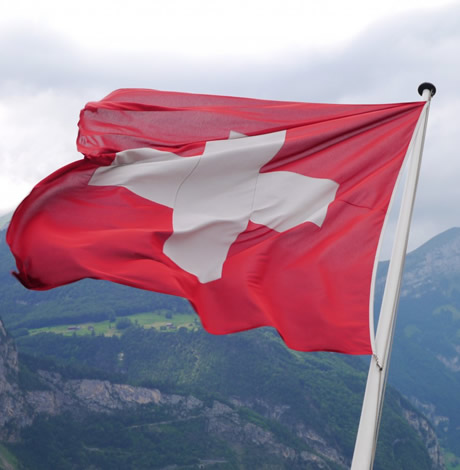 Voters in Switzerland on Sunday overwhelmingly approved a bill that bans discrimination based on sexual orientation.
Swiss lawmakers in 2018 approved the bill, which added sexual orientation to the country's nondiscrimination law. The Associated Press reported the measure also made "it illegal to publicly denigrate" and "stir up hatred based on a person's sexual orientation."
The bill's opponents collected enough signatures to prompt a referendum on it.
Swiss voters approved the bill by a 63-37 percent margin.
"Today, it is not only the rights of lesbians, gays and bisexuals that have been strengthened, but also those of all minorities," said Salome Zimmermann, co-president of LOS (Lesbenorganisation Schweiz), a Swiss lesbian organization, in a press release. "This result is a strong signal because the Swiss people say: We don't want hate, we want an open society with acceptance for everyone."
ILGA-Europe also welcomed the referendum results.
"Swiss voters have given a message to Europe that they will not tolerate hate by voting to extend anti-racism legislation to cover sexual orientation, meaning that LGBTQ+ people in Switzerland will be legally protected from discrimination and hate speech," it said on Sunday in a tweet.
Swis voters have given a message to #Europe that they will not tolerate hate by voting to extend anti-racism legislation to cover sexual orientation, meaning that LGBTQ+ people in #Switzerland will be legally protected from discrimination & #HateSpeech

— ILGA-Europe (@ILGAEurope) February 9, 2020
Anti-LGBTQ hate group asks Supreme Court to reverse 11th Circuit ruling
"No one is trying to suppress anyone's right to believe in their own faith- They're making it look like we're attacking religious freedom"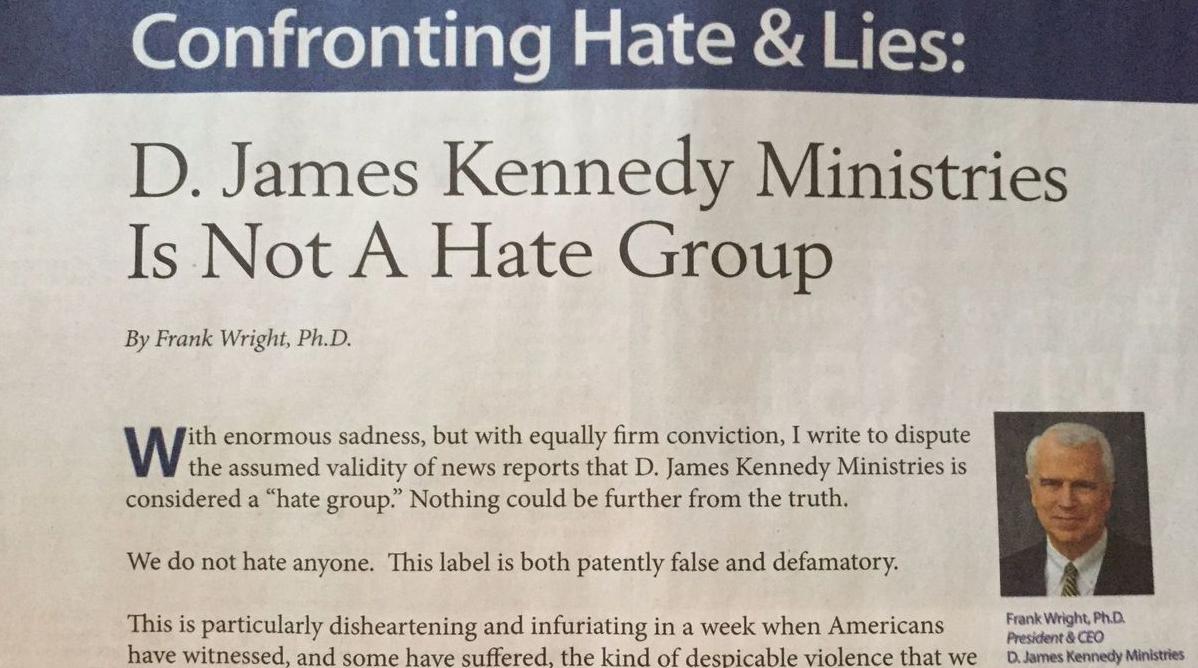 WASHINGTON – The D. James Kennedy Ministries (DJKM), the Coral Ridge, Florida based anti-LGBTQ+ Christian group petitioned the U.S. Supreme Court to overturn a ruling by a lower Federal court that dismissed DJKM's defamation lawsuit against the Southern Poverty Law Center (SPLC).
DJKM, which has been defined as an extremist hate group on by the Southern Poverty Law Center for lies and propaganda smearing LGBTQ+ people on its hate-watch map and list, filed a brief with the High Court on November 24.
In its appeal brief, DJKM, represented by the National Center for Law and Liberty (NCLL), asks the Court to reconsider its 1964 decision in New York Times v. Sullivan, a ruling which created a high bar for "public figures" to win defamation suits.
The 11th Circuit Court of Appeals rejected DJKM's defamation suit based on the Times v. Sullivan standard.
Sullivan requires "public figures" to demonstrate "actual malice" on the part of defendants in defamation suits.
In so doing, bringing a civil suit that seeks damages for defamation brought by a person in the public eye becomes an almost impossible task, depriving that individual of the opportunity to defend their reputation, the legal brief claims.
"That gives reputational terrorists like the SPLC carte blanche to attack and destroy its ideological enemies," said Dr. Frank Wright, President and CEO of DJKM.
"We are asking the Court to give us and similarly situated ministries and individuals the ability to bring a claim for reputational harm that is currently denied under Sullivan."
Founded by D. James Kennedy who spent nearly 50 years at Coral Ridge Presbyterian, which the group was originally called. Kennedy was known nationally for the "Coral Ridge Hour," which was one of the highest rated syndicated religious programs on broadcast TV — and for his opposition to same-sex marriage, abortion, pornography, fetal stem cell research and the teaching of evolution. Kennedy died in September 2007 at age 76.
In a 2017 interview with the Sun-Sentinel in Fort Lauderdale as the news broke that DJKM had sued the SPLC, the ministries' arguments against SPLC in the suit aren't as simple as it portrays, Fort Lauderdale Commissioner Dean Trantalis told the paper.
Before he became the city's first openly gay commissioner, he was a community activist who tangled with Kennedy and his organization over its stand on LGBT issues.
Trantalis said the Kennedy Ministries isn't being persecuted for its religious views. "No one is trying to suppress anyone's right to believe in their own faith," he said. "This is a continuation of an effort to make Christian as much of America as possible. … They're just rebranding their message and making it look like we're attacking their religious freedom."
"Let's not forget the legacy of D. James Kennedy," Trantalis said, recalling the environment in the late 1990s and early 2000s. He said Kennedy stood with people opposed to LGBT rights "and supported everything that they said to denigrate the LGBT community at that time." Trantalis pointed to his support for "reparative therapy in which he strongly advocated trying to 'pray away the gay,' and to force young kids into trying to deny their sexual orientation."
"They may not want to bring up those episodes of the past. They perhaps remember him in a different way. But this community will never forget the legacy that he leaves behind," he said.
Labeling the SPLC as a "watchdog/Left-wing advocacy group" the suit alleges that the SPLC classified DJKM as a "hate group" for teaching the traditional, Biblical position on marriage and sexuality.
The lawsuit also claims that because of SPLC's false and defamatory label, DJKM has suffered reputational injury and financial harm from both increased security expenses and decreased donations.
Long-time LGBTQ activist running for Maryland's House of Delegates
His LGBTQ advocacy work also includes senior policy counsel for the National LGBTQ Task Force and organizer for Pride at Work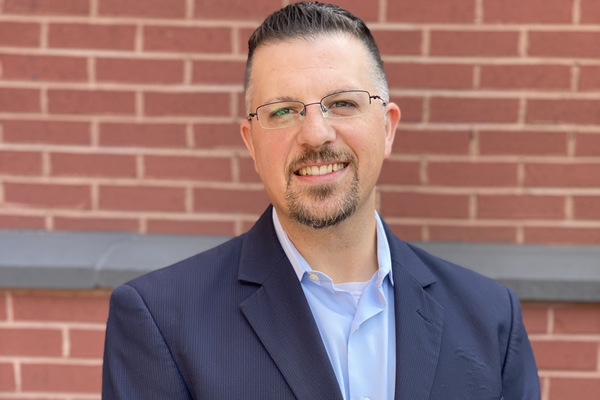 HYATTSVILLE, Md. – Former FreeState Justice Executive Director Patrick Paschall last week announced via social media that he is running for the Maryland House of Delegates.
"As a proud parent of two kids in Prince George's County public schools, former Hyattsville City Council member, and lifelong civil rights advocate and policy analyst, I've spent my life and career working for equity, community and sustainability for my family," Paschall said in a statement posted to Facebook on Nov. 23. 
Paschall, who currently is the American Rescue Plan Program Manager for the city of Hyattsville, previously served as executive director for FreeState Justice from 2015 to 2017.
His LGBTQ advocacy work also includes serving as senior policy counsel for the National LGBTQ Task Force, as an organizer for Pride at Work and as a policy fellow for the National Center for Transgender Equality.
He also worked for Family Equality Council, an organization advocating for the rights of same-sex couples and their children.
"One of the things I'm running on is being a parent," Paschall told the Washington Blade. "We can provide more opportunities for families to succeed in our communities."
Paschall is running to represent District 22, which includes Hyattsville, where he has lived for over 10 years with his two children, who currently attend Hyattsville Elementary School, and his wife, who identifies as pansexual. 
He told the Blade he views his family as a "rainbow family," but pointed out since he and his wife did not have to endure the same difficulties as his friends who are married same-sex couples when they wanted to adopt children.
"When I became a parent, no one stopped by my house to make sure it was an adequate living situation for my child, no one checked to make sure I had a room dedicated to the child and for no other purpose," he said. "But my friends Jamie and Sean went through all of that when they tried to adopt a kid."
Paschall explained that even though he and his wife didn't go through these experiences, there was still room for Maryland to improve in the areas of adoptions and civil rights.
"It strikes me how much privilege I have because the state doesn't design to make it hard for me like it does for so many same-sex couples," he explained.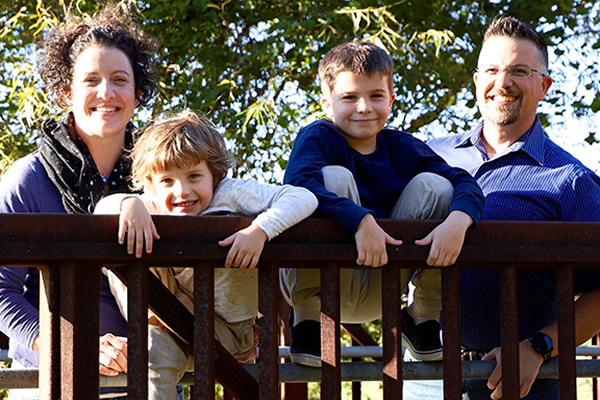 Much like with the recent elections in neighboring Virginia, Paschall said helping parents is an important issue for him — one he wants to carry to Annapolis — if elected "because my district deserves better schools for our kids, more child care options and family support like paid family leave."
"I think that District 22 needs a voice in Annapolis to represent progressive parents and to exercise policy expertise in achieving the values of our community," he added. "And I have the experience to get it done."
'The Power of Stories,' WarnerMedia rethinks Equity & Inclusion
The focus for Warner's review was entirely on the diverse nature of the workforce spread out amongst its brand components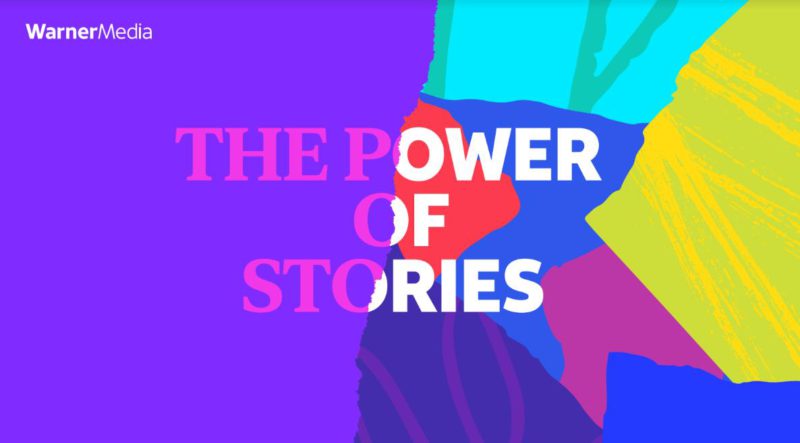 NEW YORK – The last two years have brought significant changes to American corporate culture, particularly by way of treatment of the workforce.
Fostered in a societal climate influenced by the global coronavirus pandemic and accentuated by social unrest over the deaths of Black people at the hands of law enforcement and the Black Lives Matter movement which resulted from those deaths, many businesses found themselves struggling to best serve underrepresented minorities within the ranks of their employees.
Perhaps the most impacted firms in corporate America were the media conglomerates of which the top four, Comcast, the Walt Disney Company, AT&T/WarnerMedia and ViacomCBS, found themselves rethinking their strategy.
In October one of the four, WarnerMedia, released its findings from the company's 2020/21 Equity and Inclusion (E&I) report, The Power of Stories. The focus for Warner's review was entirely on the diverse nature of the workforce spread out amongst its brand components of Cartoon Network, CNN, DC, HBO, HBO MAX, TNT and Warner Bros. Television and Pictures.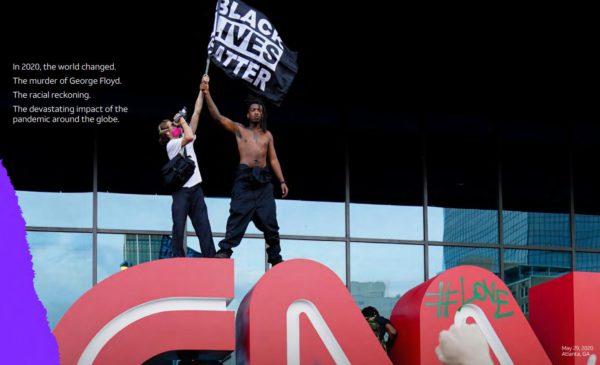 The company looked at how it as a employer, but more-so how its employees navigated significant moments in 2020-2021 and did so by using personal stories and accounts as the basis for the report's foundational structure that highlights equity and inclusion across four areas at WarnerMedia:
Workforce (including workforce composition and business resource groups for employees)
Content (including scripted TV, films, news, and animation)
Programs (including creative development and pipeline programs)
Community (including industry and local outreach partnerships and initiatives).
Workforce Global Gender analysis shows 54% of the workforce are men and 46% women.
U.S. Ethnicity and Race analysis shows a workforce that is 58% White, 12% Asian American 12% Black, 11% Hispanic/Latinx, 3% two or more races, 0.3% Native Hawaiian/ Pacific Islander, 0.1% Native American/Native Alaskan and 3% declined to state.
WarnerMedia U.S.-based Scripted Shows On-Screen Representation: 36% women, up 2% from 2019. 29% people of color, up 5% from 2019.
Warner Bros. Pictures' On-Screen Representation: 30% women, down 4% from 2019. 29% people of color, up 5% from 2019.
WarnerMedia U.S.-based Scripted Shows Behind-the-Camera Representation: 28% women, up 5% from 2019. 29% people of color, up 6% from 2019.
Warner Bros.' Pictures' Behind-the-Camera Representation: 27% women, up 4% from 2019. 27% people of color, up 4% from 2019.
Animation: 54% of animated protagonists in development at Cartoon Network are female and 52% of lead characters in development at Warner Bros. Animation are female.
With emphasis on contextualizing the experiences of its workforce, WarnerMedia across all brands examined itself with a workforce that also included the LGBTQ+ community and the uniqueness of the experiences of those employees.
"I firmly believe that talent is distributed equally in the world we live in today, but opportunity is not always evenly distributed," said Christy Haubegger, EVP, Communications and Chief Inclusion Officer at WarnerMedia.
"That is why we have an Equity & Inclusion strategy that has been put into place to open those opportunities — across our workforce, our content, our pipeline programs, and the work we do within our communities. It is not about random acts of diversity. It's about ongoing, measured and systemic change if we are going to achieve true equity for everyone."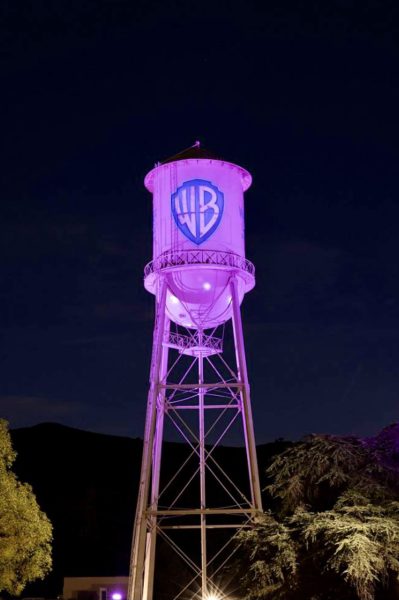 The company laid out its goals:
An action plan:
To ensure equity and inclusion are core to our business priorities, we shared the tenets of our strategy.
Transparency
We want our leadership team to reflect the talent of our community, so we're sharing the
metrics of our race and ethnicity. This will hold us accountable as we focus on recruiting, hiring, development and retention.
Measurement
We know that what gets measured gets done, so our diversity numbers are included in the leadership team's weekly operational report, along with financial and other
essential business metrics.
Pay
We're making adjustments to ensure that people who are doing the same job, with the same level of experience, skills and performance are not paid differently.
Accountability
We'll be adjusting our internal performance management process
to include how we perform on inclusion initiatives.
Development
We're building our own talent development programs focused
on increasing visibility, access and opportunities for underrepresented
groups at all levels of the company.
Storytelling
The stories we tell, and who gets to tell them, matters. We're making
changes to ensure that we have creators and stories that reflect the breadth of our global audiences.
Training and education
The education we all need to unravel a century's history in our
industry is immense, so we are expanding our inclusion learning
and development work.
"Effectuating inclusion for any identity group, particularly those who've been historically marginalized and ignored, requires a restructuring of systems that were, in many cases, designed to perpetuate inequality. We must be intentional in our efforts to be better and understand that social impact work is quickly becoming an expected and essential element of doing business. Failing to understand the nuances of identity and experiences is simply not an option for any business that intends to engage with diverse employees and consumers," Dennis Williams, SVP, Corporate Social Responsibility, WarnerMedia told the Blade.
"Not only do we get to work on this, but we get to work on this at scale. We are a missionary team of nearly 30,000 team members… inspired, passionate and, of course, with the potential to do far more. And that is a good thing given there is so much more to do. These were important steps towards making WarnerMedia more equitable and inclusive. And yet we all acknowledge that the bulk of the work is still in front of us," said Jason Kilar, CEO at WarnerMedia.
What if you
don't know how to have tough
conversations?

Jim Cummings EVP, Chief Human Resources Officer
"But just because there's a willingness to talk about systemic issues like racism doesn't mean
that everyone can do it easily, or comfortably or constructively. It can be really daunting to have conversations with Black colleagues about race when you are white. Or conversations about the experiences women have when you're male, or the LGBTQ+ experience if you're straight.
Real inclusivity, real diversity means everyone. So we asked the Equity and Inclusion team to create an expert-led program that not only gives people the tools and language to have those conversations, but also a space in which to be clumsy, to ask difficult questions," Jim Cummings the EVP, Chief Human Resources Officer noted in the report.
One WarnerMedia source told the Blade that even having these conversations and a report laying out the type of ambitious plan for real equity and inclusiveness for the company's employees is a solid goal- but there needs to be follow though and meaningful dialogue.