LA celebrates Kobe and Gianna Bryant and women's basketball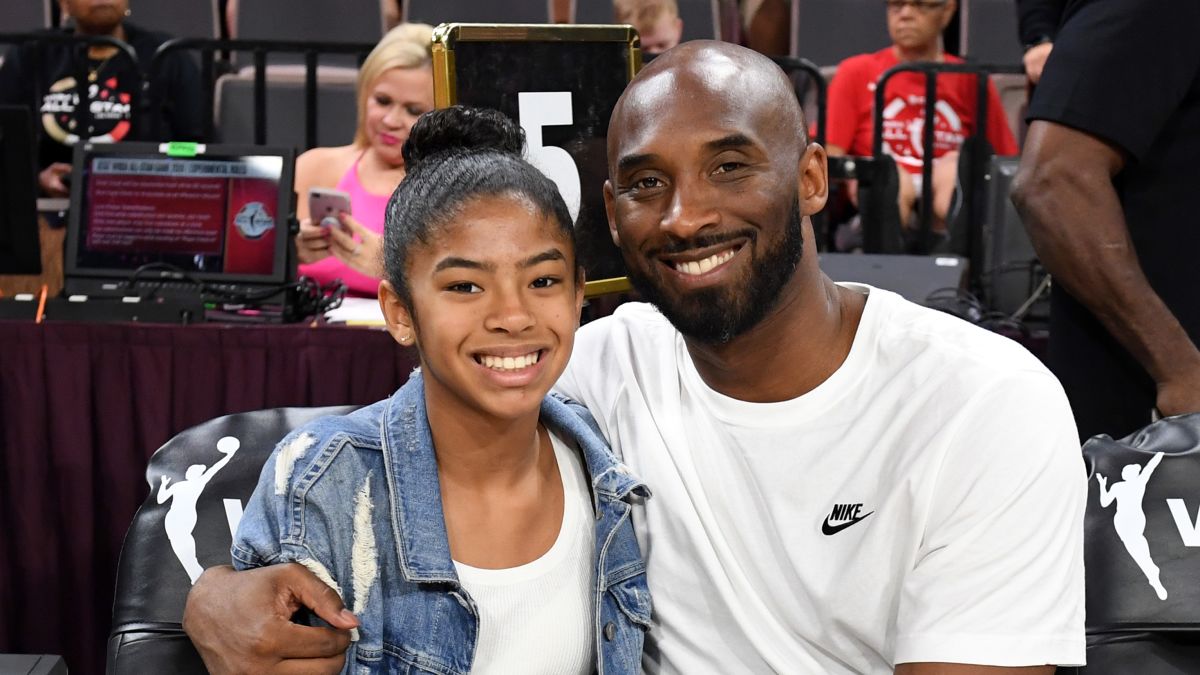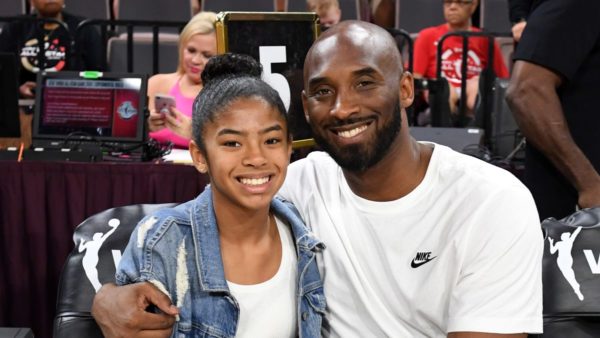 This has only happened a few times in the past four decades: the 1984 Olympics, 9/11, and Monday, Feb. 24 – when the memorial service for Kobe and Gianna Bryant brought the city of Los Angeles to a virtual standstill in a transformative moment of friendly unity. LA loved Lakers basketball star Kobe Bryant, 41, who was killed last month with his beloved daughter Gianna, 13, and seven others when their helicopter pilot apparently became disoriented by the fog and slammed into a hillside in Calabasas.
What many in the LGBTQ community did not know until the memorial at the Staples Center — the house that Kobe built – was just how much Kobe embraced diversity and inclusivity.  The Center was packed with about 20,000 family, friends and fans, as thousands more were glued to their TVs or streaming devices during the powerfully simple morning celebration of Kobe and Gianna, their love for the game and each other.
The Bryants died on the way to their Mamba Academy in Thousand Oaks for a girls basketball game. Unbeknownst to many who lost track of the player after his moving retirement, Kobe prized his role as a proud "girl dad" and celebrated and supported women in basketball. And Kobe's beloved wife Vanessa Bryant, who had been with the basketball star since she was 17 ½ years old, made sure the celebration emphasized family and featured scores of powerful women, not just Kobe's legendary friends such as Michael Jordan and Shaquille O'Neal.
The memorial opened with a nervous Beyoncé — who had to re-start her tribute to Kobe to get her bearings as images of Kobe's two-decade Laker career and family photos flashed above. Alicia Keys played Beethoven's "Moonlight Sonata" and Christina Aquilera sang "Ave Maria" with a string orchestra.
Kobe's friend, late-night TV talk show host Jimmy Kimmel, struggled to serve as emcee, bringing up Vanessa early on. Kobe and Gigi "were so full of joy and adventure," she said. "God knew they couldn't be on this earth without each other. He had to bring them home together."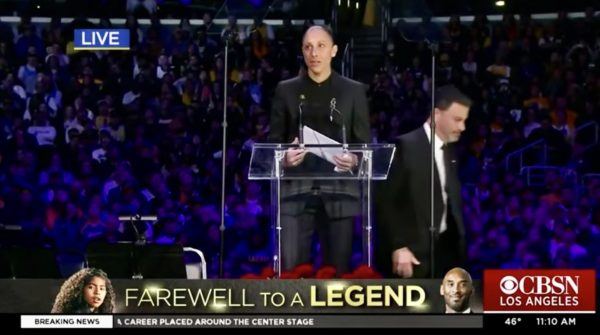 WNBA all-time leading scorer Diana Taurasi, whom Deandre Ayton called "the Michael Jordan of the WNBA" and Kobe dubbed "the White Mamba," spoke next. Taurasi married former teammate Penny Taylor, now Phoenix Mercury Director of Player Development and Performance, in May 2017 and they had their first child on March 1, 2018.
"In 1996, I was a lanky awkward freshman in high school, obsessively shooting night after night in my driveway. On the nights the Lakers played, I wouldn't miss a second of the game. Every timeout, every commercial, I'd run to the front yard to imitate my favorite Laker, Kobe," she said. "Watching Kobe play the Great Western Forum as a rookie made this little girl believe she could be a Laker one day. It was like getting to know myself every single day. He made it okay to play with an edge that borderlined crazy."
Taurasi explained the "Mamba mentality," time spent with Kobe at the 2008 Olympics, and how daughter Gigi had inherited his passion for the game. "Her skill was undeniable at an early age. I mean, who has a turnaround fadeaway jumper at 11? LeBron barely got it today," she said. "Gigi in many ways, represents the future of women's basketball. A future where a young woman aspires to play in the WNBA. The same way I wanted to be a Laker."
https://youtu.be/XS276F36NDc
College basketball great Sabrina Ionescu of the University of Oregon was up next.
"I knew I was different, that my drive was different. I grew up watching Kobe Bryant game after game, ring after ring, living his greatness without apology. I wanted to be just like him, to love every part of the competition, to be the first to show up and the last to leave, to love the grind, to be your best when you don't feel your best and make other people around you the best version of themselves. And to wake up and do it again the next day," she said.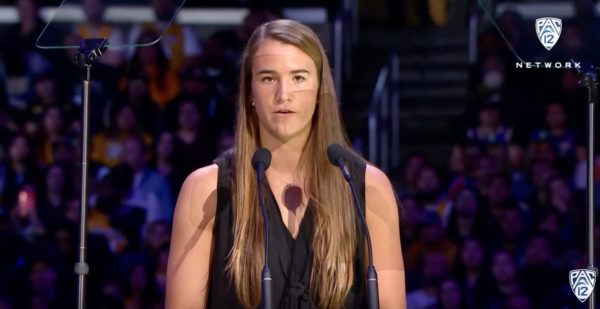 Ionescu talked about how Kobe brought Gigi and her teammates to watch Oregon defeat USC last year. After the game, they went to the locker room where the girls were star struck and Ionescu and Kobe struck up a friendship.
"If I represented the present of the women's game, Gigi was the future, and Kobe knew it," she said. "So we decided to build a future together," with Kobe coaching Ionescu and Ionescu helping coach Gigi.
"I remember one time someone grabbed her jersey, and she sort of just knocked them down and then stepped right over 'em. Me and Kobe looked at each other, smiling, and he goes, 'I don't know where she learned that from.' I laughed and said, 'I do.'"
"He made it so that the outsiders who outworked everyone else, who were driven to be just a little bit different every single day to make those around them, behind them and above them a little bit better every single day. And they weren't the exception. They were the rule," she said. "I wanted to be a part of the generation that changed basketball for Gigi and her teammates. Where being born female didn't mean being born behind, where greatness wasn't divided by gender."
https://youtu.be/0m3KoK-o-Fs
Ionescu said Kobe Bryant's voice is still in her head, which was underscored just hours later when she flew to the Bay Area to rejoin her Oregon team and became the first player in NCAA history, man or woman, to reach 2,000 points, 1,000 assists and 1,000 rebounds in No. 3 Oregon's 74-66 win over No. 4 Stanford.
"That one was for [Kobe]. To do it on 2-24-20 was huge. We talked about it in the preseason. I can't put it into words. He's looking down and proud of me and happy for this moment with my team," she told ESPN.
A subtle note marking how powerfully Kobe Bryant has impacted others – young basketball great Steph Curry, who was also at the memorial, flew up to the Bay Area to watch Ionescu make history.
https://youtu.be/nE-BZBgDjlo
Los Angeles County contract employee charged in Vaccination Card theft
Officials determined that blank vaccine cards had been stolen from a vaccination site in Pomona Fairplex Mega-Pod vaccination site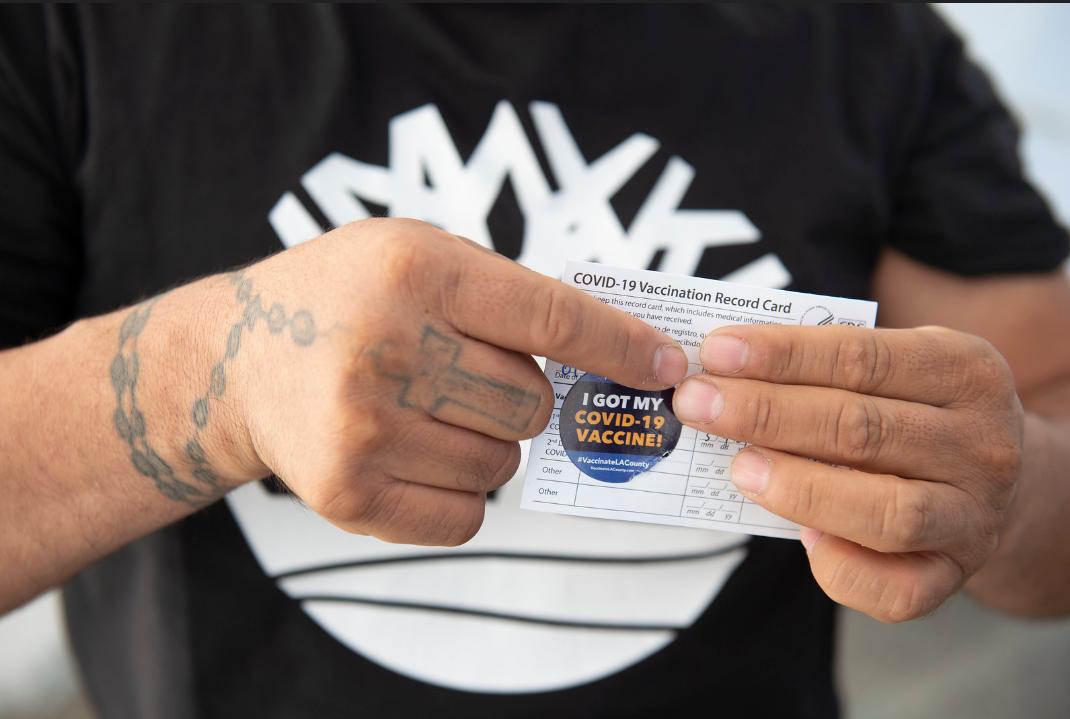 POMONA – Los Angeles County District Attorney George Gascón announced that a Los Angeles County contract worker was charged today for allegedly stealing hundreds of blank vaccine cards from a COVID-19 vaccination center at the Pomona Fairplex.
"Selling fraudulent and stolen vaccine cards is illegal, immoral and puts the public at risk of exposure to a deadly virus," District Attorney Gascón said.
Muhammad Rauf Ahmed, 45, of Las Vegas was charged with one felony count of grand theft. Arraignment is set for August 25 in the Los Angeles County Superior Court, Pomona Branch.
On April 27, officials determined that blank vaccine cards had been stolen from a vaccination site in Pomona. Ahmed, who worked at the center, allegedly stole more than 500 cards, which have a value of at least $15 apiece if illegally sold, prosecutors said.
In a statement, La Verne police said 528 blank COVID-19 vaccine cards were recovered in the suspect's hotel room.
Ahmed — described by police as a non-clinical, contracted employee hired to support the Pomona Fairplex Mega-Pod vaccination site that at times administered nearly 4,000 COVID-19 vaccinations a day — was arrested April 27. He was released the same day, according to jail records.
The case remains under investigation by the La Verne Police Department.
Pride after the pandemic, is LA's LGBTQ community back in business?
A majority of Pride celebrations remain in a virtual mode or in some cases no events at all in Los Angeles this year too.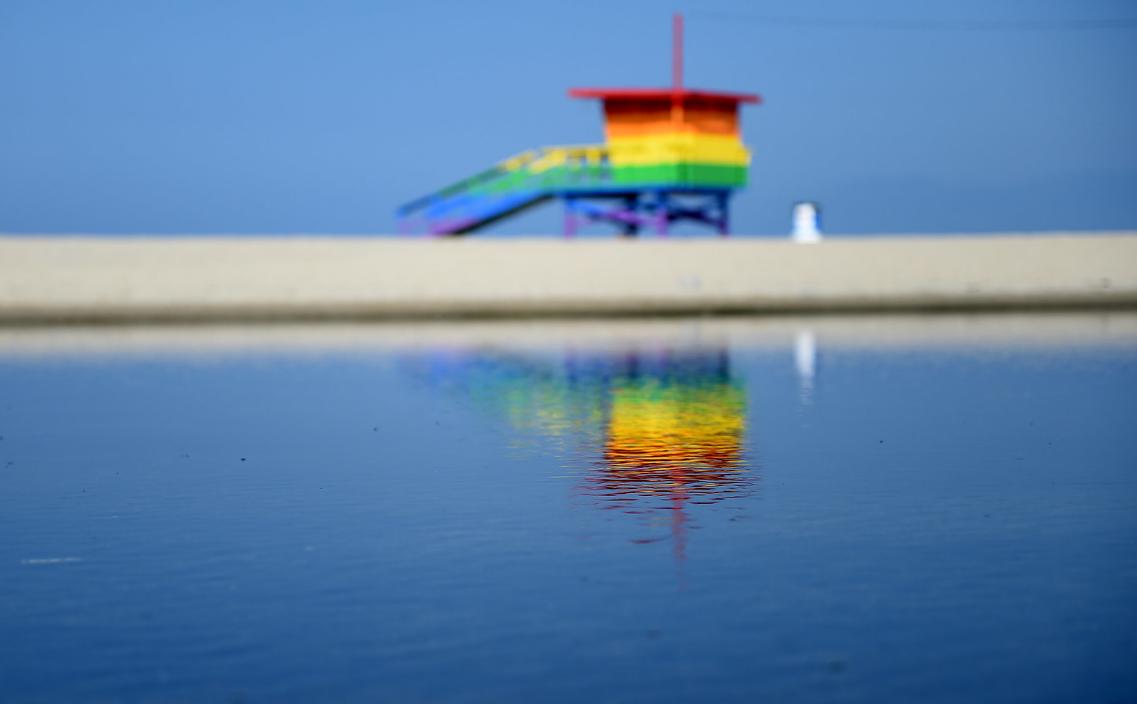 LOS ANGELES – The Los Angeles County Department of Public Health released its coronavirus pandemic metrics this week noting that Los Angeles County remains in the least restrictive yellow tier in the State's Blueprint for a Safer Economy framework. Factoring into that is as of May 21, 50% of L.A. County residents 16 and over and 72% of seniors 65 and older are fully vaccinated.
Then there's the "but.' The state isn't scheduled to lift fully the pandemic imposed mandates until June 15, including the mask mandate which has been a point of contention. Dr. Mark Ghaly, California's Secretary of Health and Human Services announced Monday that California will require people to keep wearing masks and practice social distancing indoors until June 15 although people and businesses must adjust to the changes while the state continues its "relentless focus on delivering vaccines, particularly in underserved communities and those that were hard hit throughout this pandemic."
The impact on Pride month in Los Angeles has already been felt as a majority of Pride celebrations remain in a virtual mode or in some cases no events at all. There are notable exceptions as the Los Angeles Dodgers are hosting their annual LGBTQ+ Pride Night at Dodger Stadium on Friday, June 11th. There will be sections set-up for vaccinated and non-vaccinated Dodgers fans and the team is also bringing back Friday Night Fireworks for the first time since 2019, set to a special mix from DJ Bowie Jane. But only fully-vaccinated fans are invited to leave the stands and watch the show from the baseball field.
LA Pride also noted that Cinespia, will host LGBTQ+ Pride Movie Night at the Hollywood Forever Cemetery on Saturday, June 26th. The organization also made note of its partnership with KABC 7 LA's one-hour primetime special on June 12, 9:00 PM – 10:00 PM, in a 'best of LA Pride.' According to a its website, the special includes Trans profiles, celebrity shout-outs, spotlights on LA Pride's 2021 Honorees (more on that soon), a special Pride performance by the Gay Men's Chorus of Los Angeles from the Getty Center, and more.
But the main event, the parade, one of the nation's oldest and largest was canceled for the second year in a row. LA Pride vowed to return in 2022. "Safety was our No. 1 priority," said Sharon-Franklin Brown, board president of Christopher Street West, the nonprofit organization that produces LA Pride. "It takes time to put on a parade, [and] we were not sure we were going to be where we're at now, which is this amazing space where everything is opening up."
West Hollywood, which has been ground zero for Pride events in the region for over 50 years, like most of California went through the state-wide shutdown ordered by Governor Gavin Newsom in 2020, the only event of note last year being the non-sanctioned 'All Black Lives Matter' protest march after the police killings of George Floyd, Breanna Taylor, Ahmaud Arbery and other unarmed Black individuals whose deaths have drawn public attention and widespread outcry.
This year though, the city is taking a cautious approach, which in separate interviews with the Blade Mayor Lindsey P. Horvath and Councilmember Sepi Shyne both emphasized that maintaining safe standards for the City's residents, businesses and visitors was a continuing priority and that WeHo would remain essentially in a virtual mode for Pride month.
The City's 2021 One City One Pride LGBTQ Arts Festival s taking place virtually/in a socially distant manner for 2021 according to a city spokesperson.
The City did receive a boost in Pride awareness with the public dedication of a street mural honoring recording artist Lady Gaga's album Born This Way this past weekend, which has been unofficially adopted by many in the greater LGBTQ community as an anthem.
West Hollywood's Out on Robertson and Out programs have been effect in drawing diners and retail customers although still a far cry from pre-pandemic levels.
Despite that local community leaders and businesses are worried. During the course of a non-COVID impacted Pride month, events and the massive Pride parade brings in millions of dollars, drawing tourists as well as locals. With ongoing virtual and barely no in-person events, particularly the annual parade, the ongoing pandemic economy is hurting businesses badly especially those who depend on a Pride boost.
Arguably the second largest regional Pride, in Long Beach has also been scaled back to virtual only for the most part.
There has been an independent push for Pride events including a three day concert to be held at the LA Coliseum on June 4, 5 and 6- OUTLOUD: Raising Voices, created by the award winning team of Jeff Consoletti and Artie Kenney. The series is headlined by Queen frontman Adam Lambert an according to its organizers is set to showcase extraordinary queer talent also featuring appearances and remarks by Angelica Ross, Conchita, Geena Rocero, Ryan Jamaal Swain, Valentina Sampaio, Yungblud and Whoopi Goldberg.
Downtown Los Angeles, (DTLA), Downtown Center Business Improvement District is hosting an event on June 24 at Redline, a premier gay bar and lounge in the heart of downtown located in the Historic Core of the City. The organization announced this past week that it had lifted the COVID19 restrictions for that event.
In Santa Monica, Allies in Arts partnered with Santa Monica Pride to curate an Art Walk for Pride 2021, but aside from that no indoor in-person events are slated to occur.
As the pandemic restrictions are lifted and in addressing the ongoing effects on LGBTQ businesses in the city, a person knowledgeable of the efforts the Mayor and city officials are making, but not authorized to speak to the press, said that Garcetti's programs outlined in his State of the City speech on the upcoming budget and his 25 million "comeback check" program to help restaurants and other small businesses pay off debt and reopen remained an overarching priority.
So for now, Pride month will be scaled back but with a sense of vibrancy for business that are able to reopen or in the case of the food and beverage and hospitality industry benefit from Pride events on a business by business basis with large scale looking to return in 2022.
Until then, the picture above of The Brooks Lifeguard Tower on Venice Beach best illustrates yet another Pandemic Pride.
Venice Beach targeted for clearing homeless encampments
Chronic homelessness is a massive problem in both Los Angeles City and County with a total of 58,936+ living on the streets or in shelters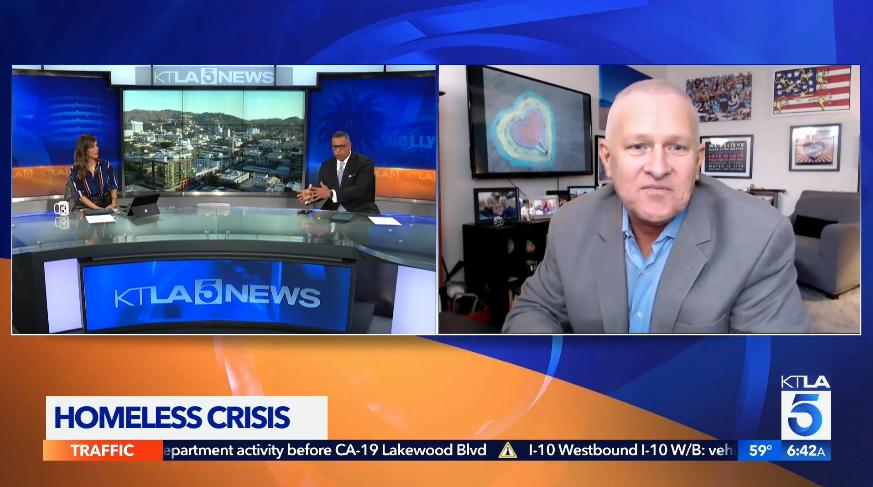 LOS ANGELES – Los Angeles City Councilman Mike Bonin announced that "a ton of resources" are coming soon to address the homeless crisis along the Venice Boardwalk.
Bonin, whose council district 11 includes the areas of Brentwood, Del Rey, Mar Vista, Marina del Rey, Pacific Palisades, Palms, Playa del Rey, Playa Vista, Sawtelle, Venice, West Los Angeles, Westchester and LAX told KTLA Friday morning that a new push to address the homeless problems in Venice Beach would soon be launched.
Last week Bonin sent a letter to his constituency writing, "I am fighting aggressively to house people so we no longer have encampments on our sidewalks, or at our parks and beaches."
Bonin also noted; "While we step up efforts to house people, the city should conduct a feasibility analysis of whether a number of different locations, including LAX land and three beach parking lots, could be used for different types of temporary emergency shelter. I have also asked that the feasibility analysis consider whether two local parks with existing encampments could restore the bulk of recreational space to public use by designating a certain area for existing unhoused residents. In all cases, the proposed solutions would provide security, sanitation and services, and focus on getting people into housing.
These are not encampments. They are an emergency response—an alternative—to encampments, and they are temporary solutions meant to get people off the streets and into homes."
In late March, the City cleared a massive homeless encampment in Echo Park in the Angelino Heights neighborhood adjacent to the 101 Freeway, located in Councilman Mitch O'Farrell's district 13. Officials say the hundreds of people forced to leave were offered shelter, but not everyone took it according to local homeless advocates. The clearing of Echo Park brought condemnation from rights groups and grass roots activists due to the presence of heavily armed LAPD officers and what one source told the Blade was a "complete lack of operational transparency."
Mayor Eric Garcetti announced last month in his annual State of the City address, that he would seek to spend nearly $1 billion on initiatives for addressing homelessness, as well as allocate $235 million for the city's Emergency Rental Assistance program, intended to help up to 100,000 households and other critical needs.
The Mayor also proposed a guaranteed basic income pilot project that would pay $1,000 a month to 2,000 to the city's neediest households over the next year as part of a "basic guaranteed income" pilot program that he described as the biggest of any city in America.
Chronic homelessness is a massive problem in both the City and the County. In the city of Los Angeles there are 36,300 homeless people with a total of 58,936 in the County according to the annual Los Angeles Homeless Services Authority's (LAHSA) homeless count (2019). Over the years, homelessness has dramatically increased all over the county.