March 1, 2020 at 4:06 pm PST | by Chris Johnson
Buttigieg to drop out, speaks tonight at 5:30 Pacific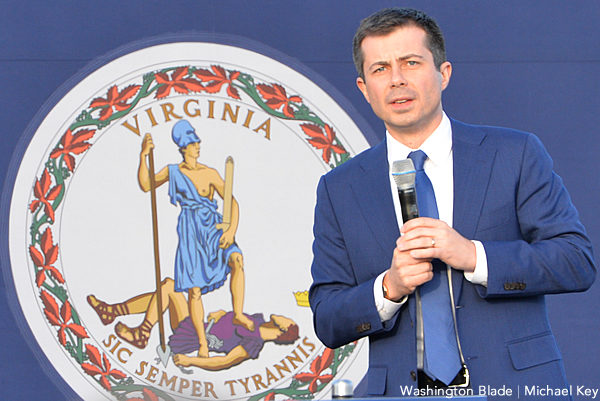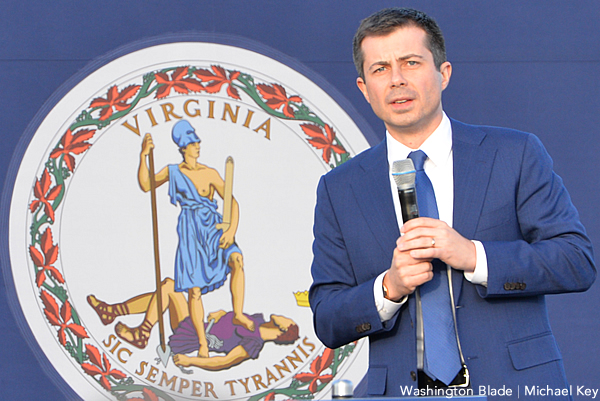 Former South Bend mayor Pete Buttigieg, who had considerable success as openly gay presidential candidate, is set to drop his campaign for the White House, according to multiple media reports.
On Sunday, the Buttigieg campaign issued a notice the candidate deliver remarks that evening in his hometown of South Bend tonight at 8:30 (5:30p Pactific)
The decision by Buttigieg comes the heels of the primary in South Carolina, where he performed poorly behind former vice president Joseph Biden and Sen. Bernie Sanders. Buttigieg won 8 percent of the vote, compared to 49 percent for Biden and 20 percent for Sanders. 
Buttigieg enjoyed considerable success in the early voting state of Iowa and New Hampshire. Although his win in Iowa was marred by a fiasco in counting votes for the Iowa caucuses, he walked out with the most delegates, becoming the first openly gay person to state contest in a presidential primary.
But Buttigieg struggled to win support from black voters, whose support will be crucial in obtaining the Democratic nomination as the primary heads in Super Tuesday and states with a greater racial minority electorate.
More to come…