Buttigieg drops out of presidential race
Decision announced just days before Super Tuesday
Former South Bend mayor Pete Buttigieg, who had considerable success and made history as a gay presidential candidate, dropped on Sunday night his bid for the White House.
"Tonight, I am making the difficult to suspend my campaign for the presidency," Buttigieg said in a speech in his hometown of South Bend. "I will no longer seek to be the Democratic nominee for president, but I will do everything in my power to ensure that we have a new Democratic president come January."
In a speech bringing historic campaign for the LGBTQ community to an end, Buttigieg invoked the major themes of his campaign, including respect, belonging, discipline and joy.
Those values, Buttigieg said, were what compelled him to discontinue his bid for the presidency just days before Super Tuesday, when a lion's share of 1,357 delegates will be awarded.
"One of the those values is truth, and today is a moment of truth," Buttigieg said. "After a year of going everywhere, meeting everyone, defying every expectations, seeking everybody, the truth is that the path has narrowed for our candidacy, if not our cause."
Throughout his speech, Buttigieg supporters could be heard chanting, "2024! 2024!" (They were apparently unaware the implications of that chant would be the re-election of President Trump in November.)
Buttigieg exits on the heels of the primary in South Carolina, where he performed poorly behind former vice president Joseph Biden and Sen. Bernie Sanders. Buttigieg won 8 percent of the vote, compared to 49 percent for Biden and 20 percent for Sanders.
But Buttigieg enjoyed considerable success in the early voting state of Iowa and New Hampshire. Although his win in Iowa was marred by a fiasco in counting votes for the Iowa caucuses, he walked out with the most delegates, becoming the first openly gay person to state contest in a presidential primary.
But Buttigieg struggled to win support from black voters, whose support will be crucial in obtaining the Democratic nomination as the primary heads in Super Tuesday and states with a greater racial minority electorate.
By dropping out of the race before Super Tuesday, Buttigieg spares himself the rejection from black voters at the polls, which have a cemented an image of him for all his future political endeavors, and limits the field of moderate candidates in the Democratic primary sharing Buttigieg's ideology to avoid splitting up that vote.
Chasten Buttigieg, introducing his husband on stage, recalled the time he affirmed his husband's decision to run for president because of what it would mean for gay youth.
"After falling in love with Pete, he got me to believe in myself," Chasten Buttigieg said. "And I told Pete to run because I knew there were other kids sitting out there in this country who wanted to believe in themselves, too."
Rick Zbur, executive director of Equality California, had endorsed Buttigieg and affirmed in a statement the importance of the candidate's campaign to LGBTQ people.
"Pete and Chasten have transformed our politics forever," Zbur said. "They've given hope to millions of LGBTQ+ youth who saw themselves in this campaign. They've put tears of pride in the eyes of LGBTQ+ seniors, who have, over the course of their adult lives, witnessed an unimaginable arc of history. For them, this campaign meant something — and it will mean something for generations to come."
Despite his struggles, Buttigieg maintained an optimistic tone throughout his speech, maintaining his vision for improving America.
"I firmly believe that in these years in our time, we can and will make American life and politics more like what it could be, not just more wise and more prosperous, but more equitable and more just and more decent," Buttigieg said.
Although Buttigieg didn't endorse a candidate in his speech, he made a veiled warning against Sanders, whose opponents say he can't win and would bring failure to candidates across the board.
"We need an approach strong enough not only to win the White House, but to hold the House, win the Senate and send Mitch McConnell into retirement," Buttigieg said.
While his candidacy is one for the history books, Buttigieg said for the time being his focus remains the same: Removing Trump from the White House.
"I know that as this campaign ends, there comes disappointment," Buttigieg said. "But I hope everyone who has been part of this anyway knows that the campaign that you have built and the community that you have created is only the beginning of the change that we are going to make together."
Hong Kong activist dismisses calls for Gay Games boycott
WTA suspended China tournaments after tennis player disappeared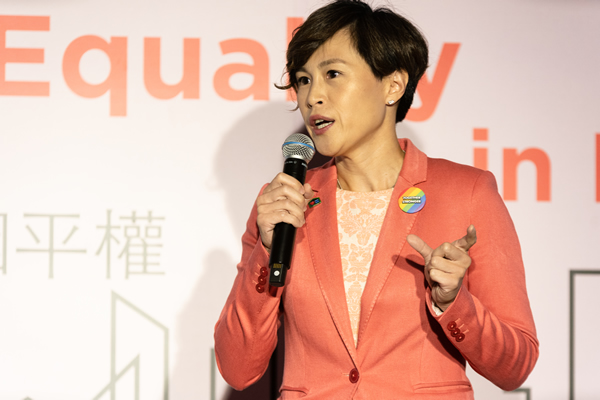 HONG KONG — An LGBTQ activist in Hong Kong on Tuesday dismissed calls to boycott the 2023 Gay Games over China's human rights record.
"In Hong Kong, the team behind Gay Games has really worked tirelessly to bring it to Hong Kong and it will be a very good opportunity to showcase diversity and people working together and the human spirit at its best," Gigi Chao told the Los Angeles Blade during a telephone interview from Hong Kong. "So, if it all gets rather political and if you twist the sentiments of what they want China to be, it will just really not work."
Chao is the co-founder of Hong Kong Marriage Equality, a group that seeks to extend marriage rights to same-sex couples in the former British colony. Chao also founded the Faith in Love Foundation, a group that seeks to increase awareness of LGBTQ issues in Hong Kong.
Chao is a member of the OutRight Action International board of directors. Chao is slated to speak in the group's annual summit that will take place virtually this week.
"All eyes are peeled on the events of next year: The Beijing Olympics, the relationship between Beijing and the U.S. as relationships either improve or sour over the course of the next 12 months and also trade and the global economic situation … it's not a rosy picture by all means," Chao told the Blade. "Everybody is bracing for the worst in terms of how the world recovers from COVID, but LGBTIQ rights continue."
Chao said Dennis Philipse, a Hong Kong resident who co-chairs Gay Games Hong Kong, and his colleagues "want the Gay Games to be a celebration of the human spirit in terms of sport."
"In Hong Kong, there's certainly no shortage of people engaged in sport and enjoying sports," said Chao.
Gay Games Hong Kong in September announced the postponement of the quadrennial event until 2023 because of the pandemic. The Federation of Gay Games, which oversees the Gay Games, awarded the games to Hong Kong over D.C. and Guadalajara, Mexico.
Hong Kong was a British colony until China regained control of it in 1997.
Upwards of 2 million people took part in pro-democracy protests that took place in Hong Kong in 2019.
Hong Kong's National Security Law, which, according to human rights activists, makes it easier for authorities to punish anyone who challenges the Chinese government, took effect in 2020. Hong Kong Chief Executive Carrie Lam, who is closely aligned with the Chinese government, supports the statute.
The Women's Tennis Association last week announced the suspension of tournaments in Hong Kong and throughout China in response to the disappearance of Peng Shuai, a Chinese tennis star, after she publicly accused former Vice Premier Zhang Gaoli of sexual assault. The Biden administration on Monday announced a diplomatic boycott of the 2022 Winter Olympics that are slated to take place in Beijing in February.
"The Federation of Gay Games continues to monitor the situation in Hong Kong regarding COVID-19, the National Security Law and all other aspects that affect the safety and security of our event," Sean Fitzgerald, co-president of the Federation of Gay Games, told the Blade in a statement after the Women's Tennis Association announced it had suspended all of its tournaments in China. "We are committed to hosting Gay Games 11 in Hong Kong in November 2023."
Chao acknowledged Gay Games organizers are "facing a lot of opposition from all directions." Chao also noted Hong Kong's government is "not actually positively promoting it."
"If we can get really high-profile athletes to participate, I think that's going to be a huge call for everybody to participate," said Chao.
Iowa State Appeal Board settles lawsuits by anti-LGBTQ religious groups
The Christian groups claimed the university had violated their constitutional rights to free speech and the free exercise of religion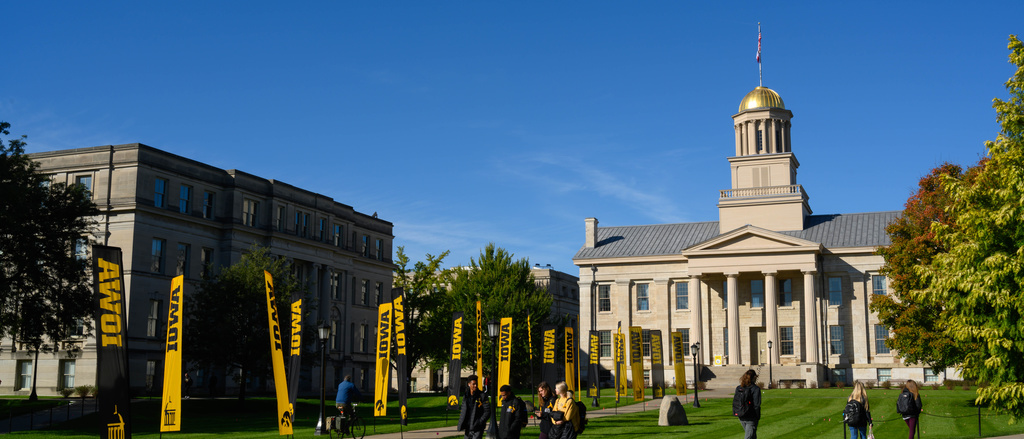 DES MOINES – The Iowa State Appeal Board, made up of Iowa state Treasurer Michael Fitzgerald, Auditor Rob Sand and Department of Management Director Kraig Paulsen, approved disbursing nearly $2 million in state funds to settle two Federal lawsuits brought against the University of Iowa in 2017 after a religious group denied an openly gay student a leadership role. 
According to the Associated Press in a U.S. News article Monday, lawyers for the student group Business Leaders in Christ were awarded $1.37 million in fees and costs for litigating their case. A second student group, Intervarsity Christian Fellowship, won their federal court case and will be paid $20,000 in damages and about $513,000 in attorney fees.
The groups claimed the university had violated their constitutional rights to free speech and the free exercise of religion.
The monetary amounts were negotiated between the university and the plaintiffs in both cases and approved by a federal judge. Monday's approval by the State Appeal Board authorizes the state to make the payments the AP reported.
In March of this past Spring, the 8th U.S. Circuit Court of Appeals ruled in favor of Business Leaders in Christ after the University of Iowa had ordered group was dismantled in 2017 after claiming the student group violated its Human Rights Policy.
As reported by The Daily Iowan, Marcus Miller, a UI sophomore at the time, filed a discrimination complaint against the Business Leaders in Christ after the group  revoked a leadership position from Miller upon finding out his sexual orientation.
A new law that requires state universities and community colleges to adopt policies that prohibit them from denying benefits to a student organization based on the viewpoint of the group was implemented in 2019.
"In addition, a public institution of higher education shall not deny any benefit or privilege to a student organization based on the student organization's requirement that the leaders of the student organization agree to and support the student organization's beliefs, as those beliefs are interpreted and applied by the organization, and to further the student organization's mission," the law reads.
New state charges against man who threatened LGBTQ+ New Yorkers
Fehring is being charged with criminal mischief and grand larceny as a hate crime in the Sayville, Long Island case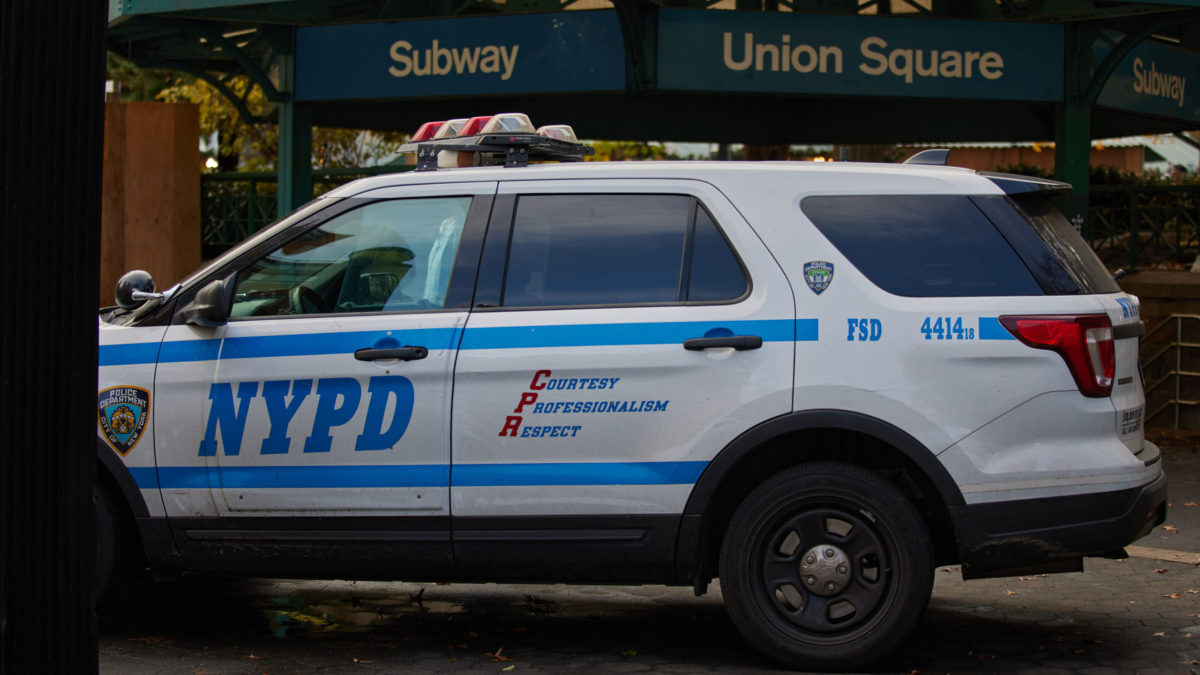 RIVERHEAD, Ny. – The man arrested by FBI agents on Monday charged in U.S. District Court for the Eastern District of New York for mailing letters threatening to assault, shoot, and bomb LGBTQ+ affiliated individuals, organizations, and businesses, was arrested Tuesday on state charges.
Tri-state news outlet News 12 New York reported that Robert Fehring, 74, a resident of Bayport, New York on Long Island, surrendered to Suffolk County police detectives accused of stealing almost two dozen pride flags back in July from Long Railroad Avenue in Sayville.
Eileen Tyznar has organized the LGBTQ parade for the past three years in Sayville. She saysshe lived in fear and would constantly get threatening letters. She is now relieved Fehring was arrested she told News12.
The stolen pride flags inside his home were discovered while executing the Federal search warrant, Suffolk police said.
On November 18, 2021, members of the FBI's Civil Rights Squad and the New York Joint Terrorism Task Force executed a search warrant at Fehring's home in Bayport, New York, and recovered photographs from a June 2021 Pride event in East Meadow, New York, two loaded shotguns, hundreds of rounds of ammunition, two stun guns, and a stamped envelope addressed to an LGBTQ+ affiliated attorney containing the remains of a dead bird.
Fehring is being charged with criminal mischief and grand larceny as a hate crime in the Sayville case.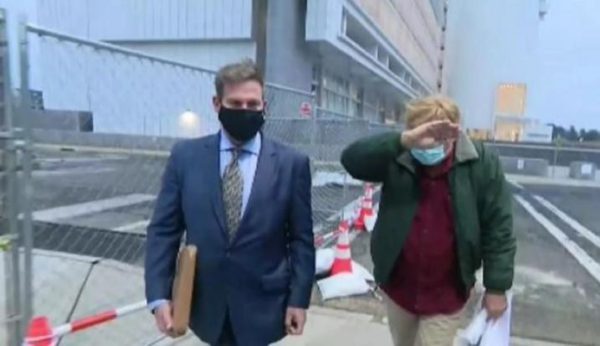 In the Federal criminal complaint Fehring is accused of sending, according to the complaint, include one this year threatening to shoot a high-powered rifle at a Long Island Pride event in June; another warning a local Chamber of Commerce member that ambulances would be needed if the group allowed an L.G.B.T.Q. event to proceed; and a third describing a Brooklyn barbershop as a "perfect target for a bombing."
Since at least 2013, Fehring had been sending individuals associated with the LGBTQ+ community letters in which he threatened violence, including threatening the use of firearms and explosives.
In the criminal complaint and affidavit for arrest, federal prosecutors allege that one letter threatened that there would "be radio-cont[r]olled devices placed at numerous strategic places" at the 2021 New York City Pride March with "firepower" that would "make the 2016 Orlando Pulse Nightclub shooting look like a cakewalk," referencing the 2016 attack in which 49 persons were killed and dozens wounded at Pulse, a gay nightclub in Orlando, Florida.
If convicted, Fehring, whom media outlets in New York identified as a retired high school teacher, band director and track coach, faces up to five years in prison.
Court records show that he sued the Suffolk County police unsuccessfully after being taken into custody in 2010 after an off-duty officer saw him hide a shotgun under a raincoat and bring it into a Long Island office building, the New York Times reported.
Gay City News editor Matt Tracy reported that Fehring appeared in court on December 6 before Magistrate Judge Steven I. Locke and was released on $100,000 bond. He is restricted to home detention with location monitoring, according to prosecutors. He is not allowed to have any firearms or "destructive devices," is barred from contacting any of his alleged victims, and cannot go to the places he is said to have targeted.